Porsche 911 (F-Series)
The Porsche 911 was introduced to the world in the fall of 1963 at the Frankfurt Motor Show. It was developed as a replacement for the highly successful Porsche Model 356. It was larger, more powerful, more comfortable and more competitive on the track than any other comparable car on the market at the time. The original air-cooled, boxer-engined 911 was in production from 1964 through 1989, but on this page, we are focused on the original F-Body cars. For 1969 Porsche made the single biggest change to the 911 thus far by lengthening the wheelbase 2.5 inches to reduce the oversteer characteristics inherent to rear-engined cars. Pre-1969 cars are often referred to as the short-wheel base cars (SWB) and 1969 onwards called the long-wheelbase cars (LWB). 1972 and 1973 can also be taken as one group because there were very few changes from year to year. See all of our F-Body Classic 911 Research.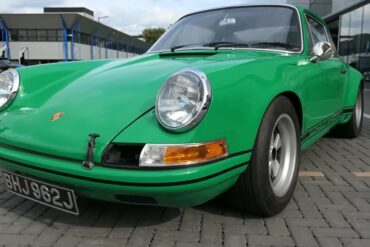 Though largely forgotten, Porsche will soon release a special new model: the 2023 911 ST. What is the ST and...
Read More