Celebrating Porsche Road & Race Cars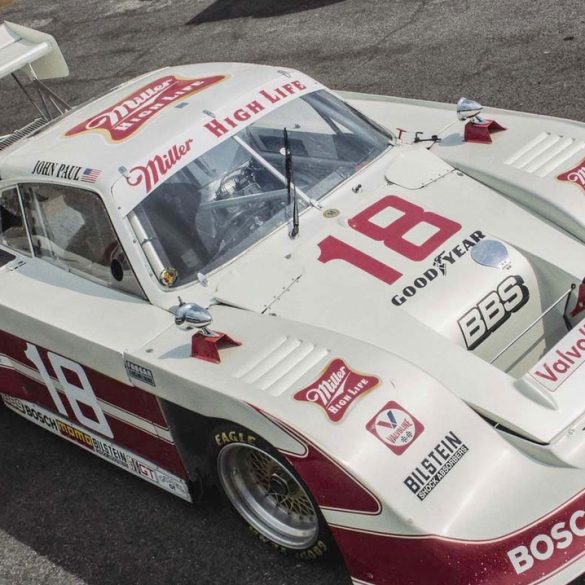 There are 935s, and then there are 935s…
Recent Porsche News & Updates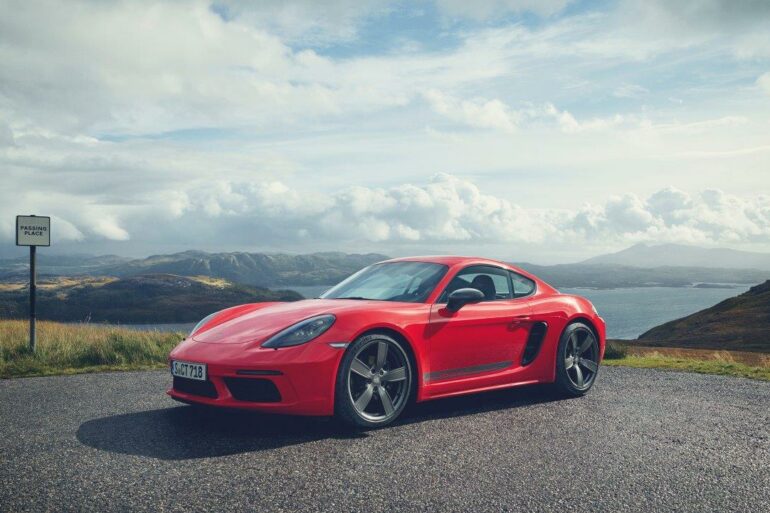 The Boxster 718 T was released for the 2020 model year as more sport-oriented versions of the base 718 models. As such, the T features the same 2.0-litre flat-4 engine as the base 718 but adds performance-oriented options such as Porsche's sport suspension system, the Sport Chrono package, and a limited-slip differential, along with minor cosmetic differences including special decals along the lower doors, a smaller-diameter steering wheel, door pull straps in place of standard door handles, wheels from the Porsche 992 Carrera S, and black rear badging.
Read More
Recent Porsche News & Updates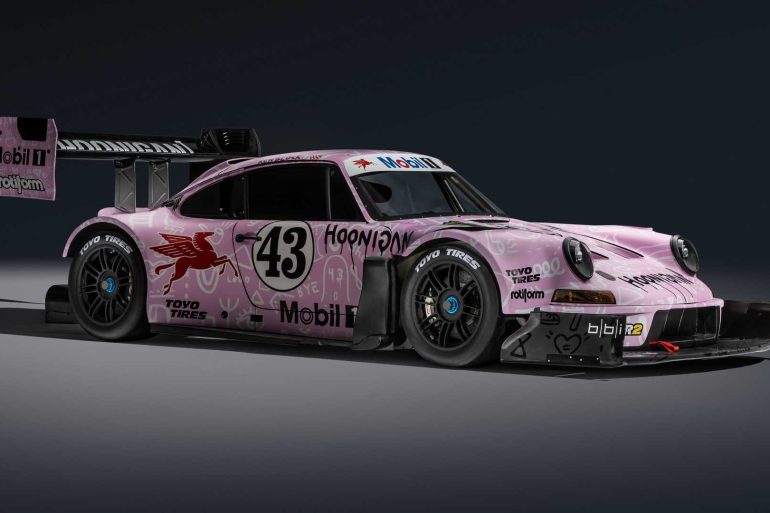 A mid-engine twin-turbo that weighs only 1,000kg and aims for an overall win The last time Ken Block ran the Pikes Peak International Hill Climb, it was back in 2005 in a Group N rally car. Back then he never...
Read More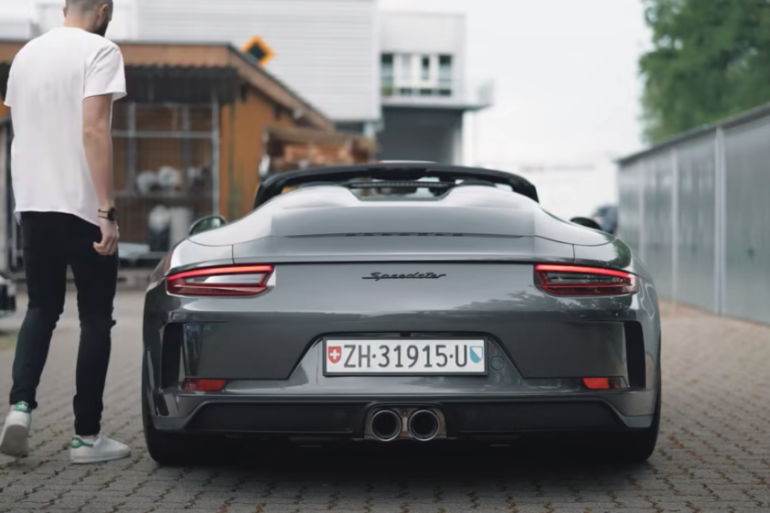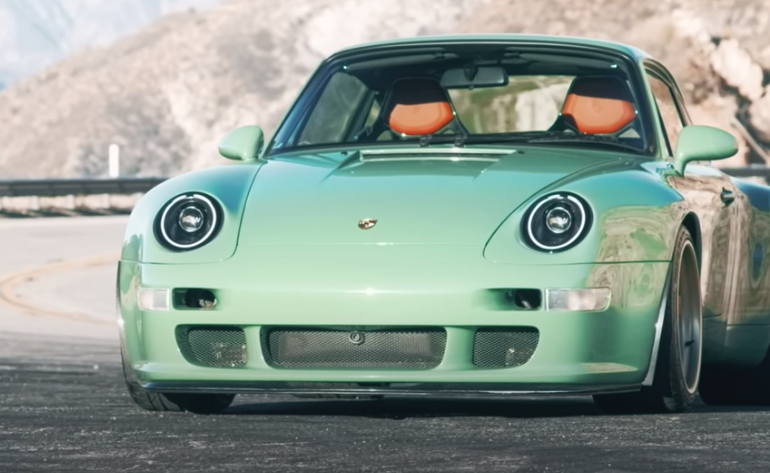 Guntherwerks 993 Review We know that restomod 911s are a divisive topic amongst Porsche enthusiasts, but when I watch reviews like this, it is hard not to fall in love with the work of companies like Guntherwerks and Singer. The...
Read More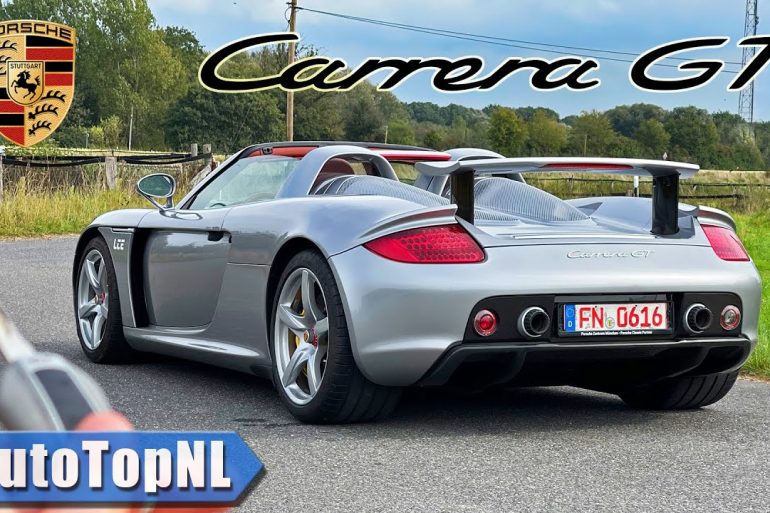 Full Review – The Carrera GT Turn up the volume folks because this is going to be the best minute of your day. A Carrera GT screaming on the autobahn. Below we also have the full video that we highly...
Read More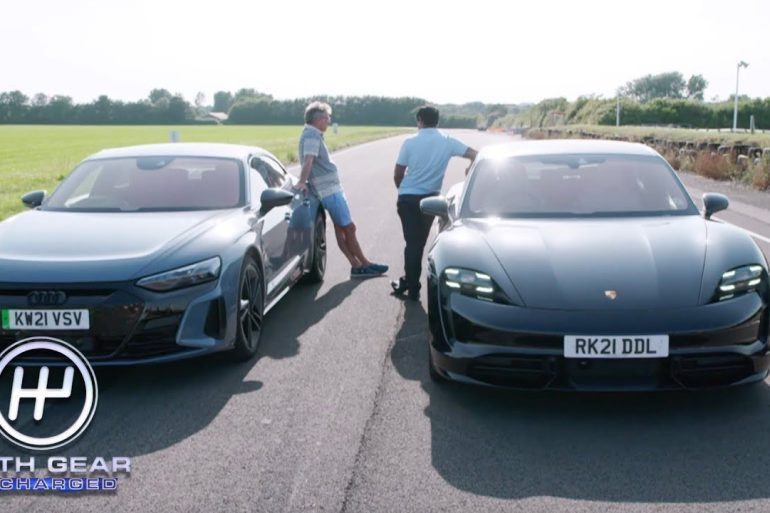 Porsche Taycan Turbo vs Audi RS e-tron GT R This time two £120k EVs boasting 4 seats, 200 mile plus range and over 650hp go head to head. The Taycan blew everyone's socks off when it appeared last year, but...
Read More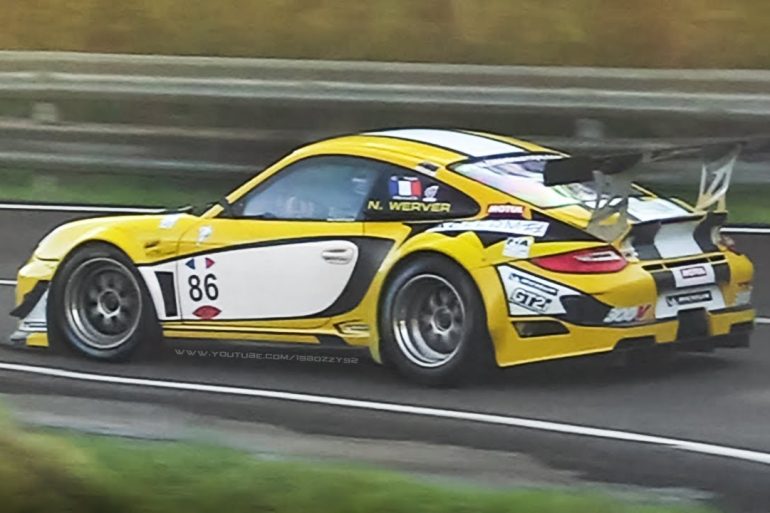 I was having a hard time getting going this morning. This video did a great job of waking me up. Ready to get going for the week. This video is a throwback to 2018 when at the FIA Hillclimb Masters...
Read More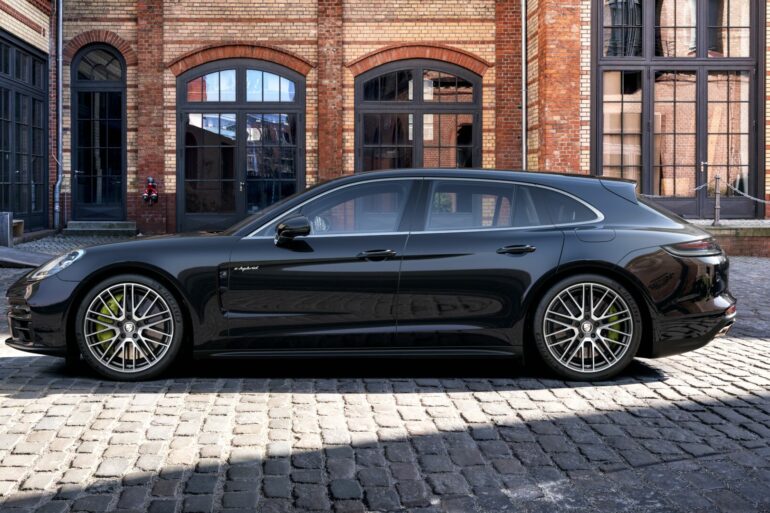 The Panamera Turbo S E-Hybrid Sport Turismo is extreme indulgence at its peak. A family wagon with almost 700 hp on tap and the ability to launch hard enough to strain your back muscles. Porsche claims the car can hit 60 mph in just 3 seconds. It's impressive on its own, but even then, it seems the carmaker was being conservative as some motoring journalists were able to clock a time of 2.7 seconds. That's faster than a Ferrari 488 GTB!
Read More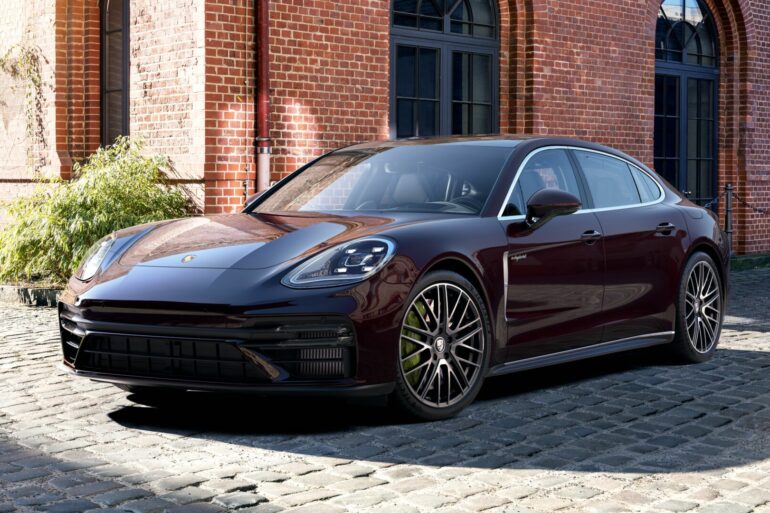 This Porsche limousine boasts impressive performance stats like the other Turbo S E-Hybrid variants. However, a lengthened wheelbase with a bias towards rear-seat luxury is the 'cherry on the cake' that sets this one apart. The car promises a sporty package with the luxury of a limousine, and to be fair; it mostly delivers on both counts.
Read More
The Cayenne Turbo S E-Hybrid models, mix ultimate performance with comfort and Infotainment. The twin-turbo V8 engine and electric motor combination make it an absolute monster. So much so, that it became top dog in the Porsche SUV lineup, relegating the 541-hp Cayenne Turbo to second place. This is an SUV that has the price, prestige, and performance. Generating 670 combined horsepower and 633 lb-ft of torque. 
Read More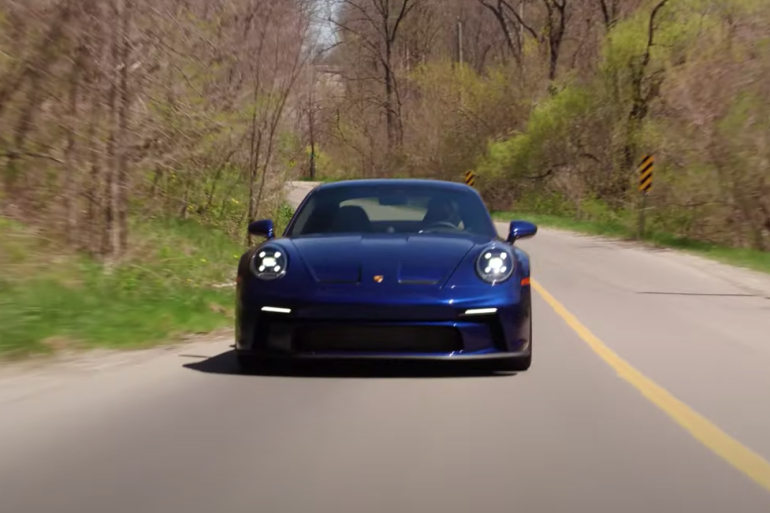 Porsche 911 GT3 Touring review by The Straight Pipes The Porsche 911 GT3 Touring has a wonderful 502 horsepower and 347 lb-ft of torque from a naturally aspirated 4.oL flat 6 engine. The Touring makes sense for those who envision...
Read More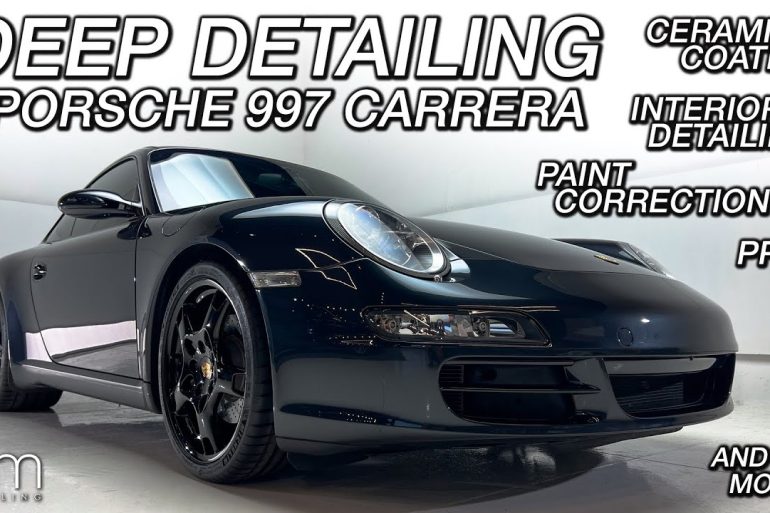 Porsche 997 Carrera gets THE WORKS! Paint Correction, Ceramic Coating, PPF I have a confession to make. I like to watch people detail cars on youtube. I can spend hours watching them take filthy cars and making them look new...
Read More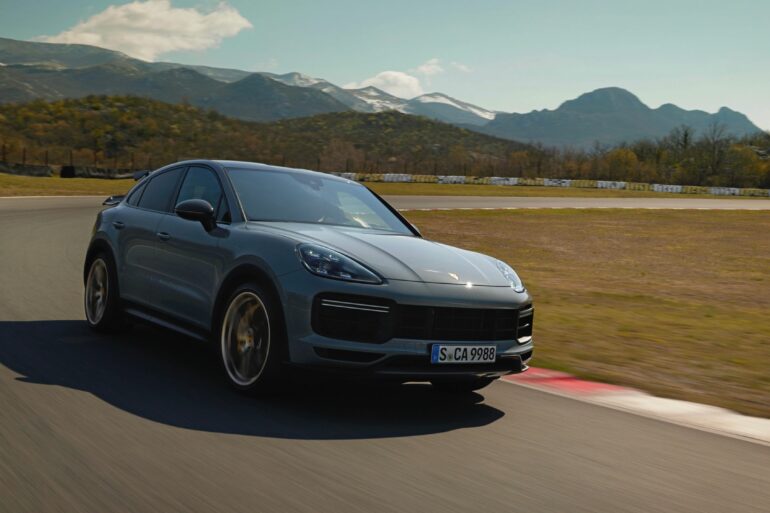 Porsche is stuffing a built twin-turbocharged 4.0-liter into the Cayenne Coupe, and it's the most powerful V-8 the German automaker has ever produced. It makes 631 horsepower in this new Turbo GT model, and Porsche says its factory driver Lars Kern set a new SUV lap record at the Nürburgring Nordschleife in it lapping the 12.9-mile course in 7:38.9. The new Cayenne will arrive in the U.S, only in Coupe form, next year starting at $182,150.
Read More