Revealed at the 1972 Paris Auto Show, the Carrera 2.7 RS was a special model used to homologate the 911 in Group 4 racing. Developed from the 911S, the 2.7 was more potent in almost every area. Compared to the standard Carrera, the car featured a 2.7-litre, fuel-injected, air-cooled, six-cylinder engine with 210bhp which boosted top speed to around 150mph, wider flares to accommodate the Fuchs alloy wheels, stiffened suspension, larger brakes and a ducktail rear spoiler.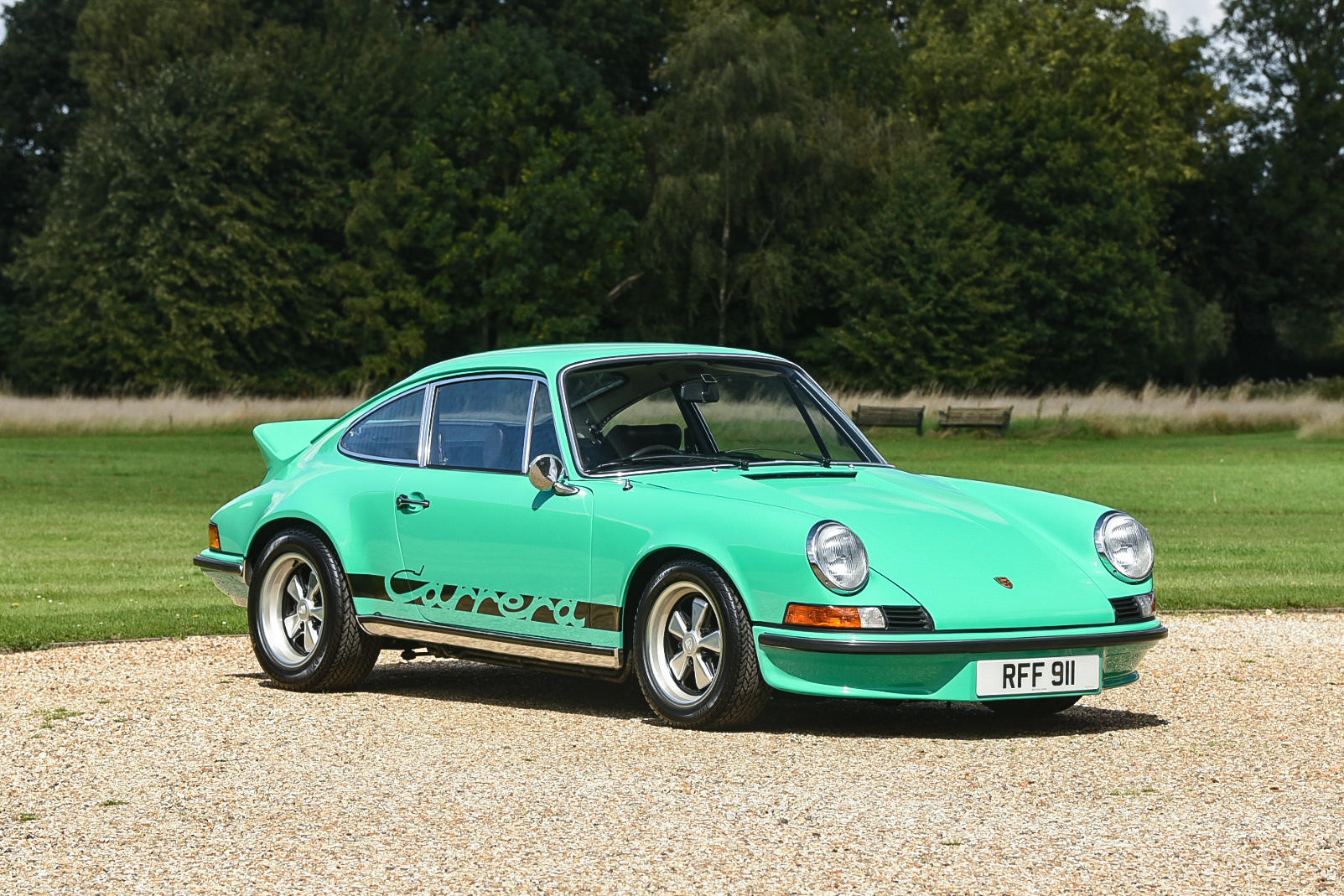 Among the homologated variants of the Carrera RS, the Touring version (M472) integrated some Lightweight characteristics but aimed for a more refined, spirited-yet-comfortable road-driving experience. Many Touring models left the factory equipped with 911 S standard equipment, such as sunroofs, full carpeting, and entertainment systems; some even featured air conditioning. The Touring version carried an additional 75kg in weight compared to the Lightweight, attributable to the inclusion of sport seats, sunroofs, and power windows. However, it was the RS Touring model that most buyers favored, appreciating the comfortable interior and the option of 7 and 8X15 inch Fuchs wheels. In total, 1,580 cars were produced across all variations, with 1,308 of them being Touring versions.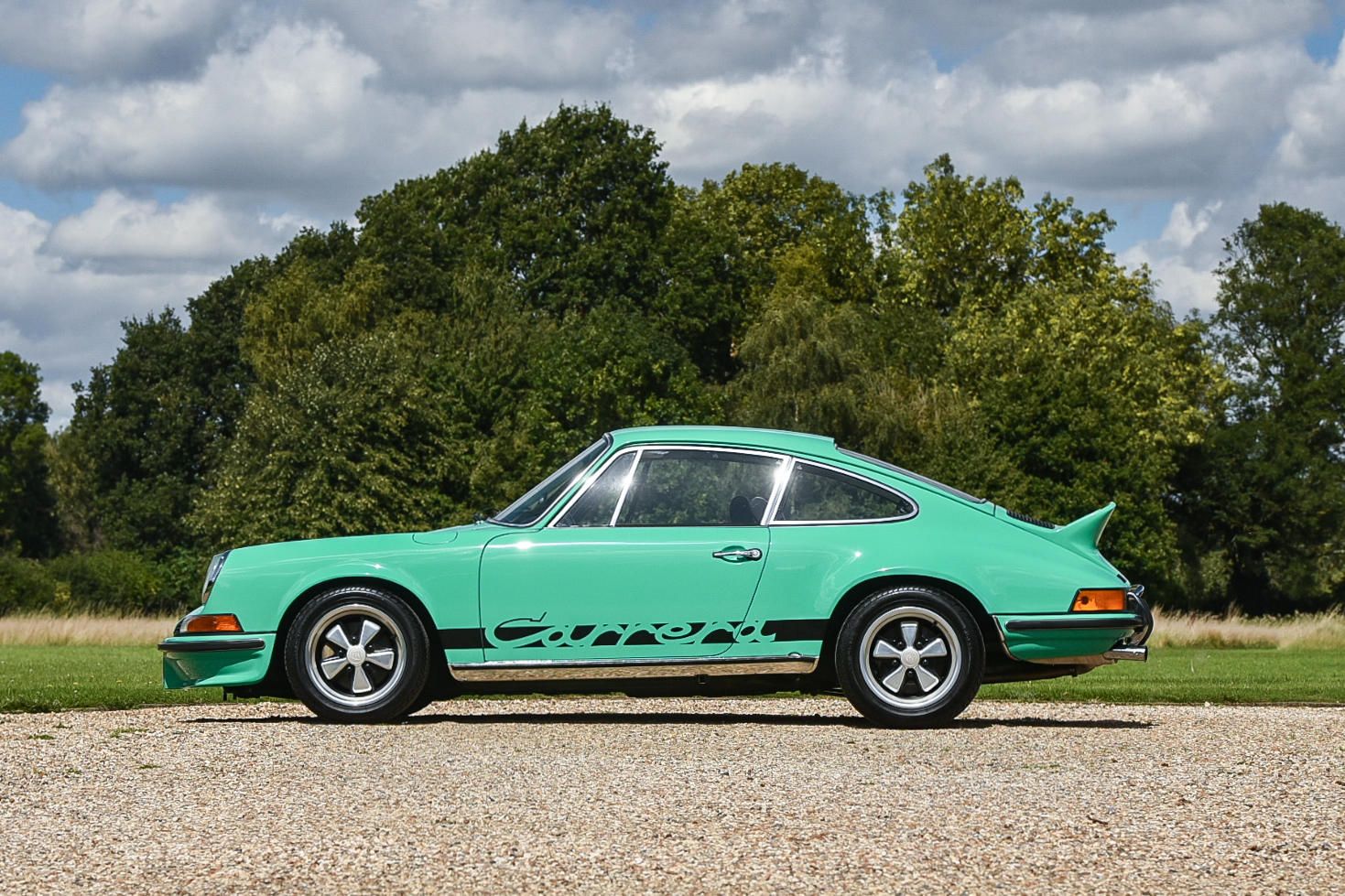 This particular 1973 Porsche 911 Carrera 2.7 RS Touring with chassis '9113600471,' was manufactured on January 18, 1973, and registered in UK on February 16 of the same year. This right-hand drive Carrera RS matches the M472 Touring specifications and is among the first 500 units for its lighter body panels crafted from thinner gauge steel. What makes this example even more unique is its distinctive Jade Green paint, a rarity shared by only 11 cars worldwide, and it's the sole right-hand drive example boasting this unique finished.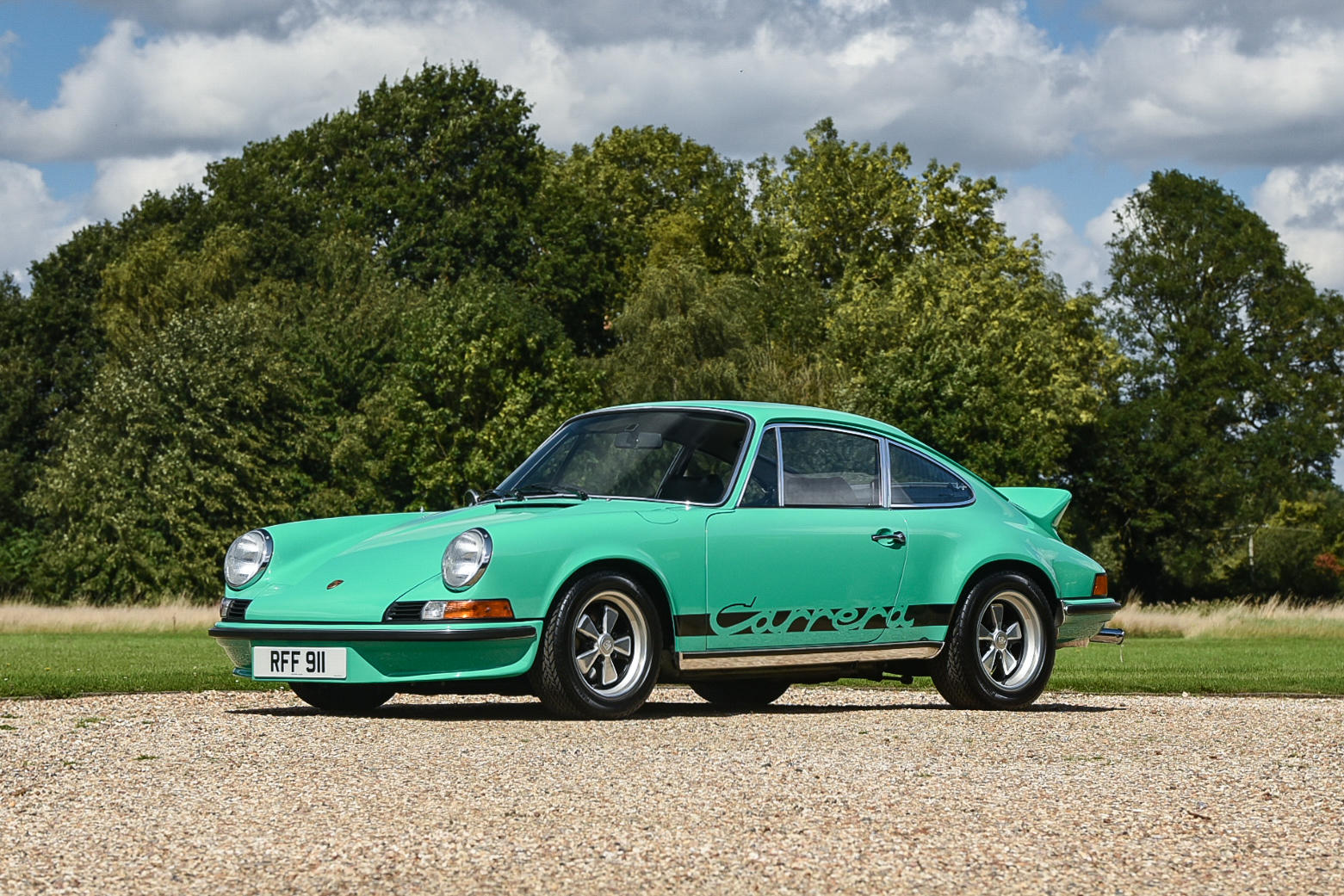 '0471' has gained recognition in Porsche circles, featured in Peter Morgan's Original Porsche 911 reference book. It has enjoyed the care of various esteemed collectors and has been cherished by its current owner for an impressive 23 years. With around 69,000 documented miles, this Carrera RS remains remarkably original, right down to its rare orange enamel bonnet badge. Maintenance has been carried out meticulously by leading specialists, and it comes with original keys, jack, first aid kit, tool roll, and a Porsche Certificate of Authenticity.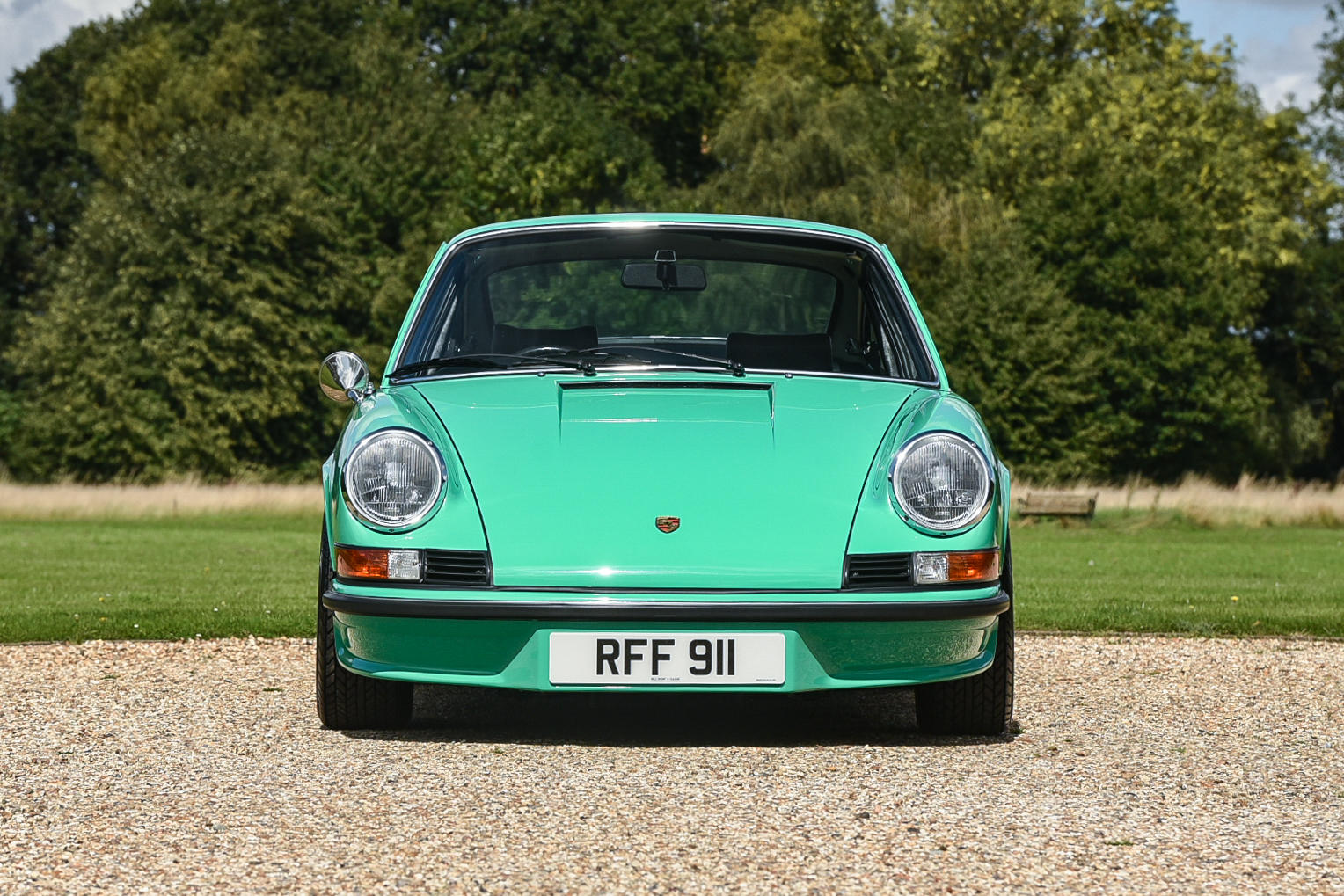 The 2.7 Carrera RS is celebrated as one of Porsche's greatest creations and a timeless sports car icon. It offers an immersive driving experience, combining a sonorous, high-revving engine with razor-sharp steering. '0471' stands as a rare exemple of both originality and performance in the world of classic automobiles. Bidding for this 2.7 Carrera RS starts this coming Friday as part of Bonham's Goodwood Revival auction event.
Source: Bonhams