Tradition is Born
Each year during the second week in March, the Amelia Island Concours d'Elegance takes place at The Ritz-Carlton in Amelia Island, Florida. Created by businessman and car collector Bill Warner, a photographer and writer for Road & Track magazine since 1971, the event commenced in 1996 at the urging of other northeast Florida auto enthusiasts who wanted a classic car show like the Pebble Beach Concours d'Elegance in Pebble Beach CA.
For us Porsche fans, not only do we see amazing Porsches compete for top honors in the Concours, but the Porsches that come to be auctioned can be just as amazing, if not more spectacular. This year at Gooding & Co, my favorite auction house, we start the conversation by a quick inspection of two significant Porsches, a 934.5 race car and a 1973 911 Carrera RS Touring.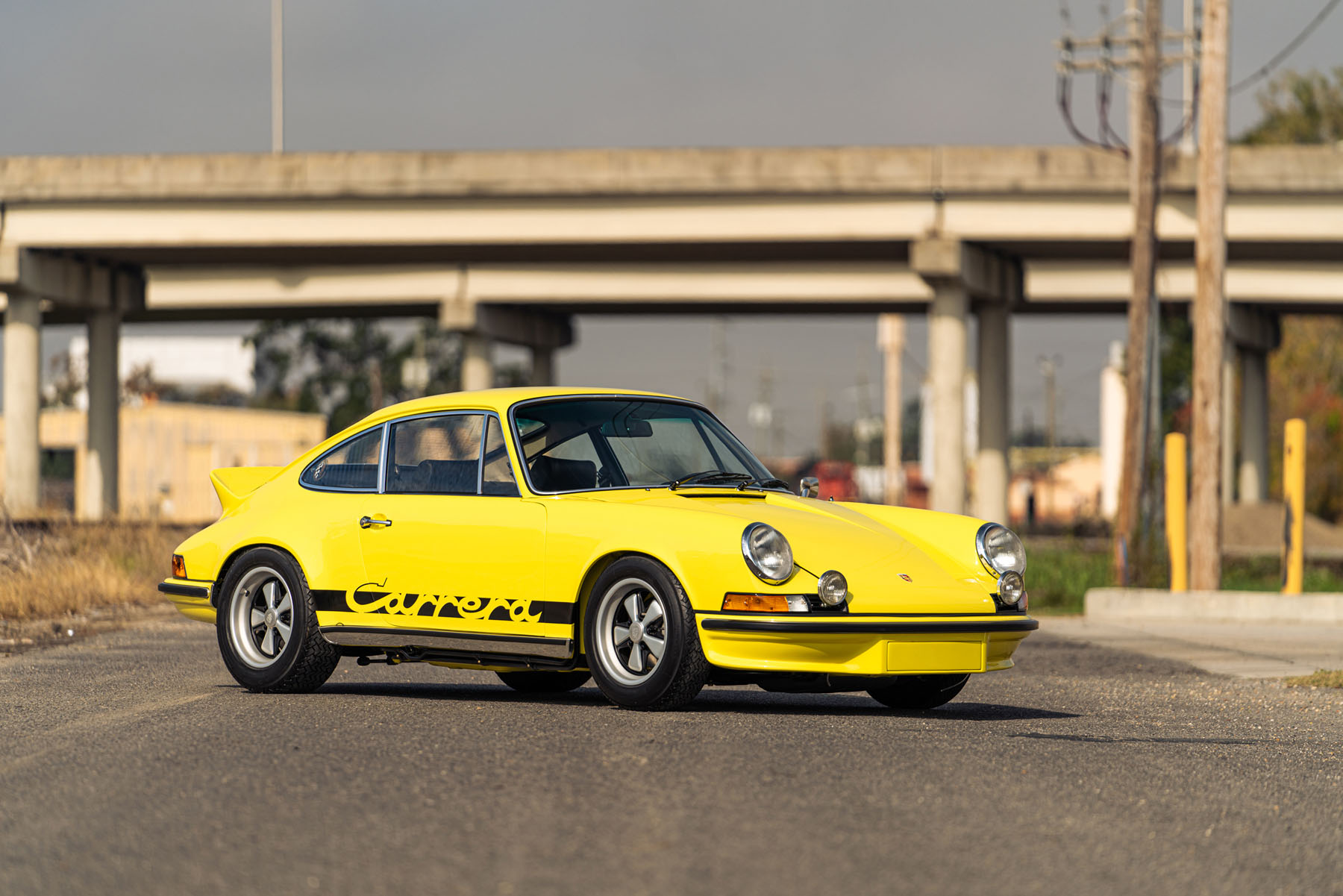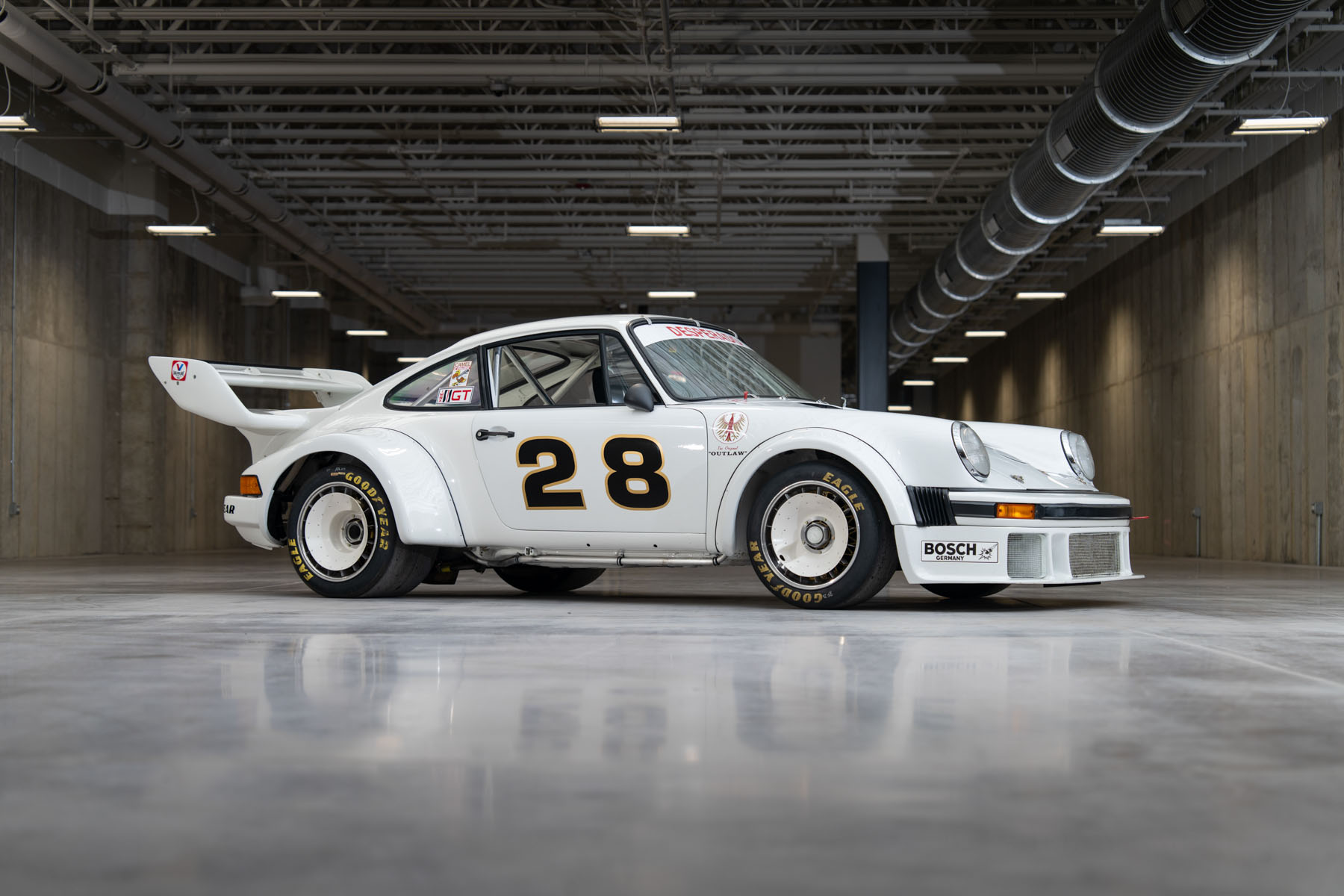 1973 Porsche 911 Carrera RS 2.7 Touring (Estimate: $700,000 – $900,000)
The Porsche 911 Carrera RS was initially designed as a homologation special of the Carrera RSR for the FIA's Group 4 Grand Touring class. The RS featured the race car's components, including a thin-gauge steel body and a stiffer suspension. Of the 1,525 examples of the Carrera RS produced, 1,308 were finished in the M472 Touring trim, such as the desirable first-series 1973 Porsche 911 Carrera RS 2.7 Touring offered here. These touring variants were equipped with many components from the M471 RS lightweight version, including the bürzel (ducktail) spoiler, flared fenders, forged alloy wheels, and gas shock absorbers.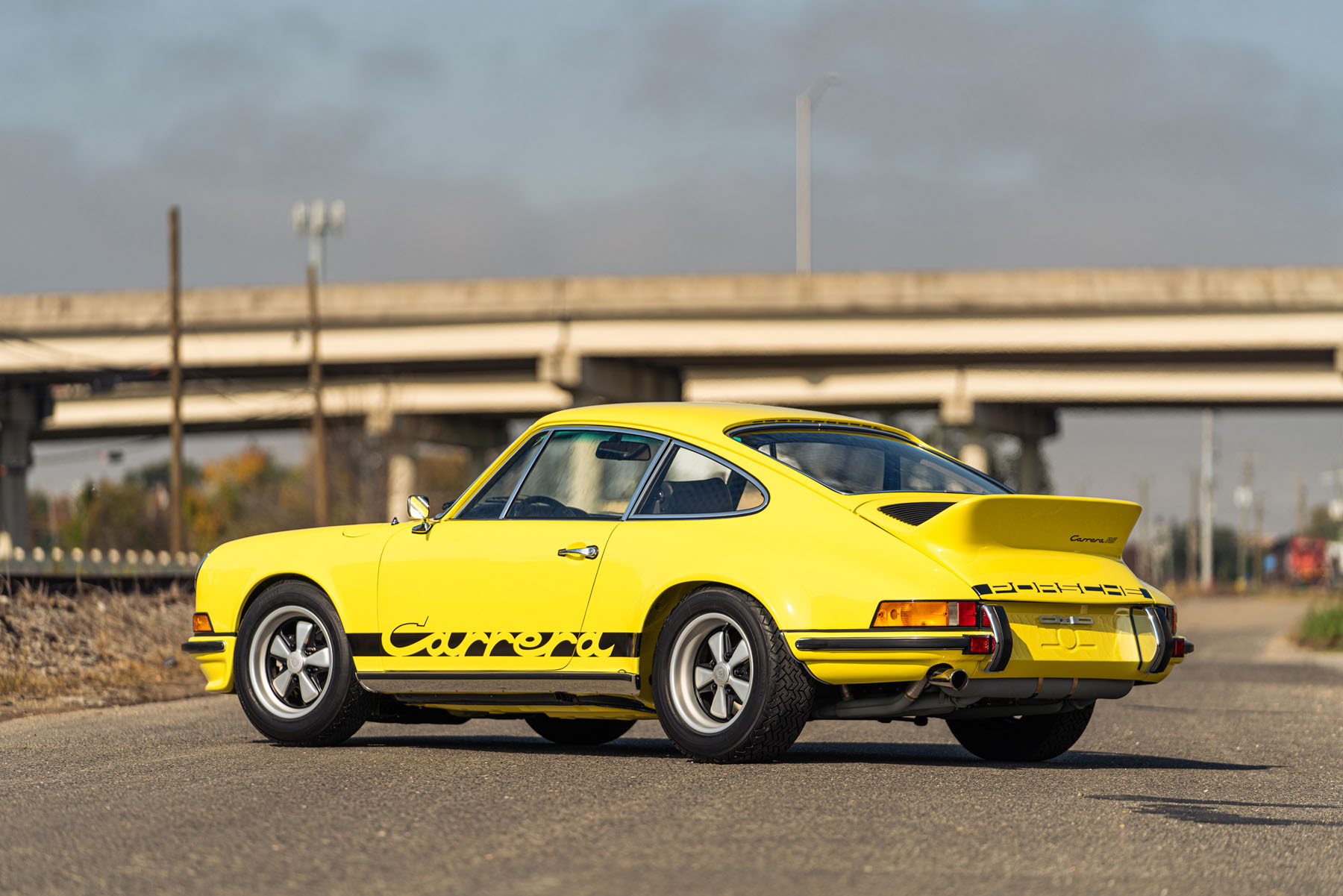 Chassis 911 360 0491
This example, chassis 911 360 0491, presents in its striking original Light Yellow livery, and retains its matching-numbers engine, per the Porsche Certificate of Authenticity on file. This RS 2.7 Touring was imported to the US in 2000 and sold through Porsche specialist Autofarm Motorsports to Alegra Motorsports, the team owned by race car driver Carlos de Quesada. According to correspondence on file, Autofarm mechanically recommissioned the RS 2.7 Touring before its import to the US.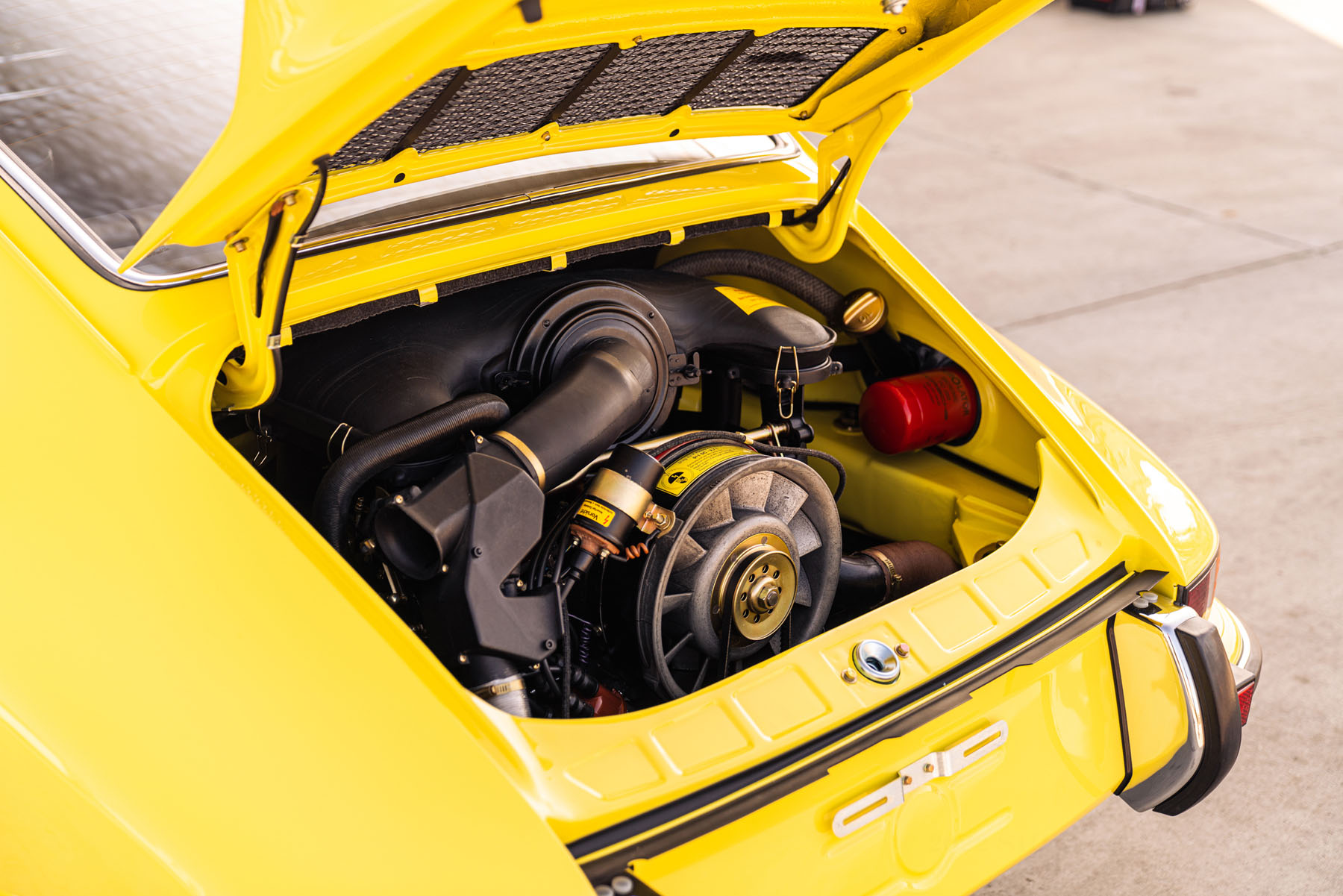 Restoration
The current owner, who acquired the car in 2004, also commissioned an extensive mechanical and cosmetic restoration in original colors, and since then, this 911 has seen minimal use. Presenting beautifully today, this example joins Gooding & Company's Amelia Island Auctions accompanied with receipts, correspondence, its Certificate of Authenticity, and details of its comprehensive, photo-documented restoration.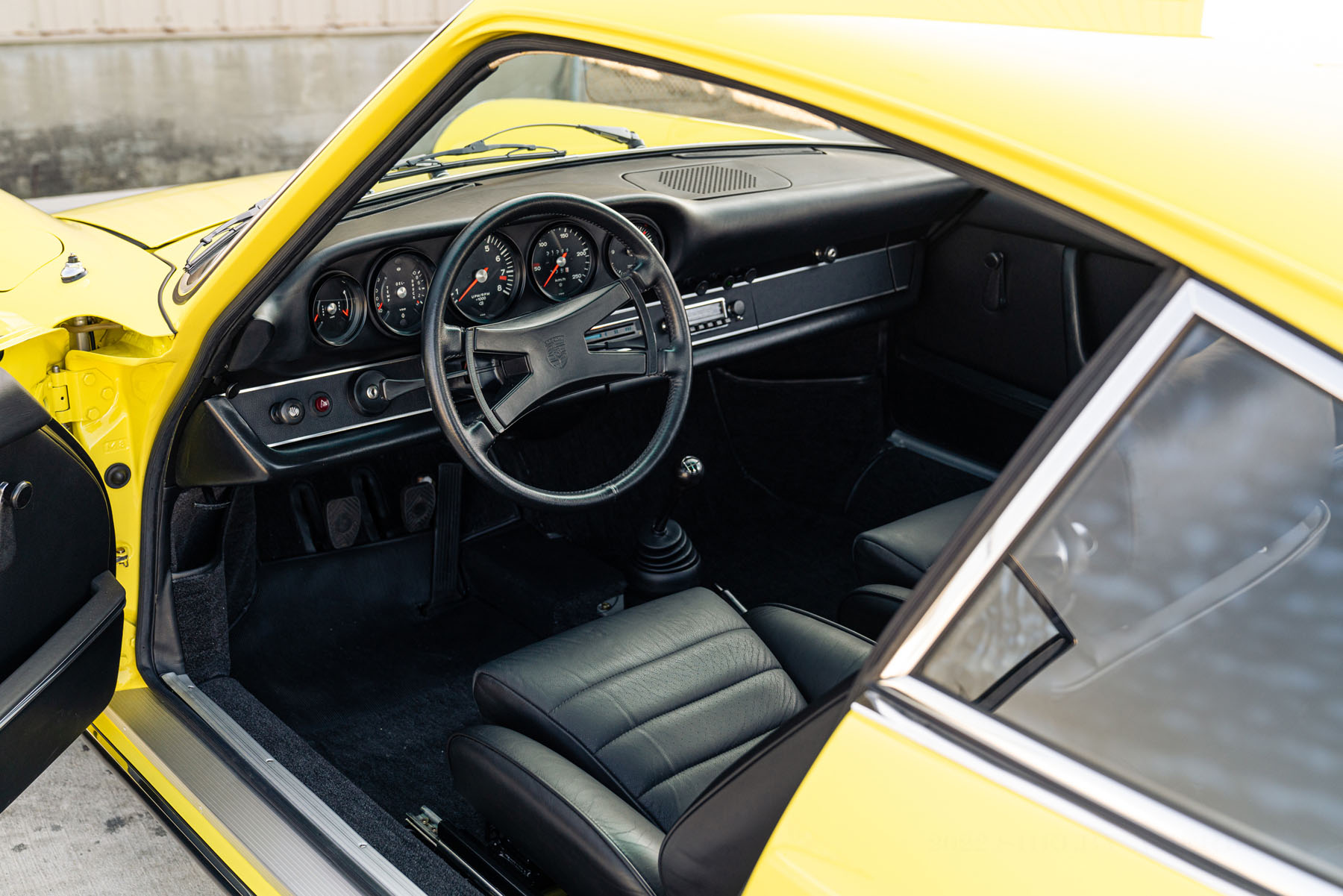 1977 Porsche 934/5 ($800,000–$1,100,000)
For the 1977 IMSA racing series, Porsche took ten examples of its 934 model and incorporated several components of the 935 model, including the rear bodywork, wing, and wheels, thus creating the hybrid 934/5 model. The 1977 Porsche 934/5 presented here, chassis 930 770 0960, was the last of the ten factory-built hybrid model examples produced and was delivered new via famed Southern California Porsche dealer Vasek Polak to Ron Brown of Oregon. In the late 1970s, this example was raced in period by notable drivers, including Ron Brown, Clif Kearns, Charles Mendez, and Milt Minter, and successfully campaigned in Trans Am and IMSA events, including the 1978 12 Hours of Sebring.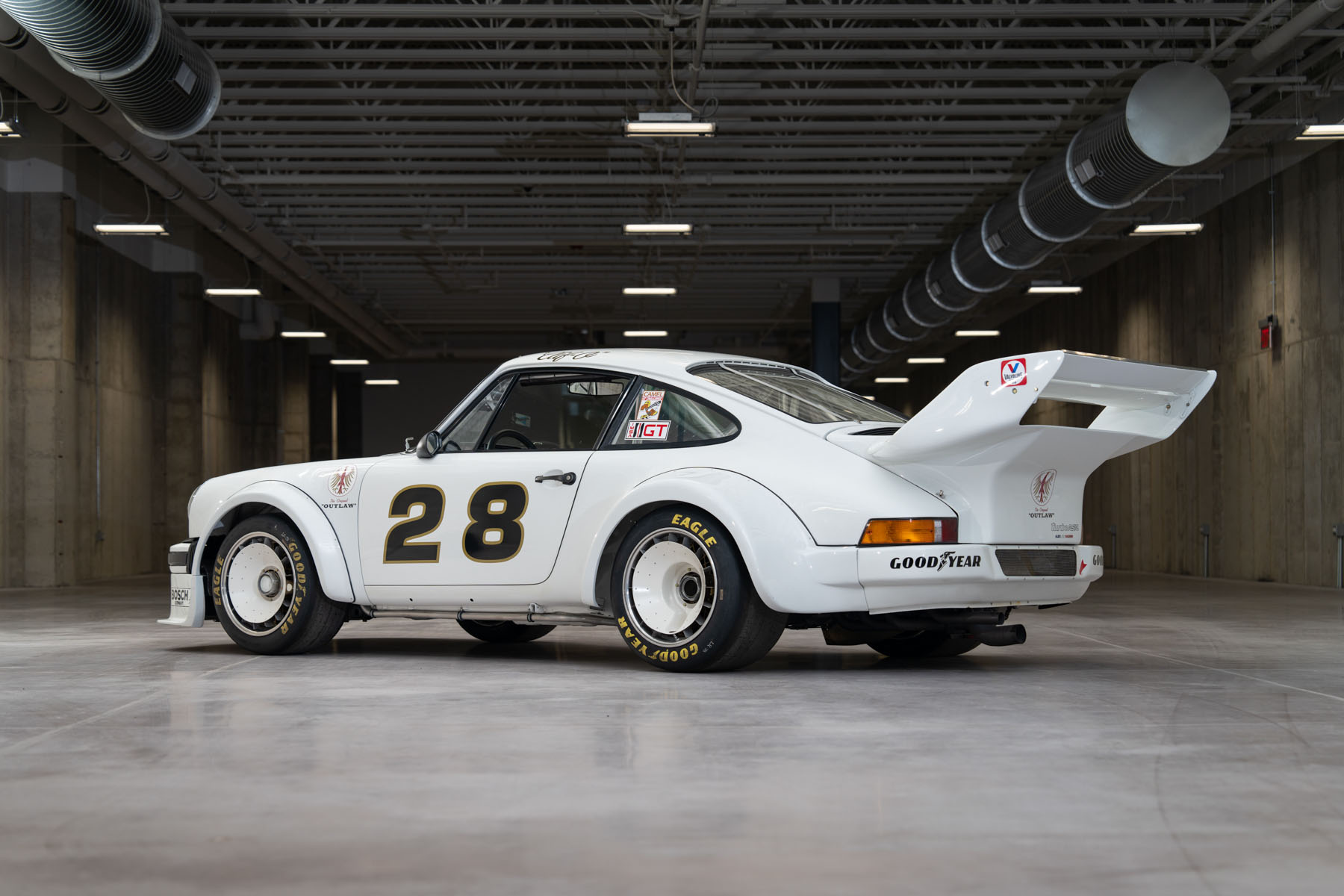 Restoration and Track Exploits
Under the custodianship of its fourth owner, well-known Porsche specialist Kevin Jeanette, the 934/5 was restored to its 1977 specification by the highly regarded Porsche experts at Gunnar Racing, who also returned the car to its initial Desperado Racing livery. Since being acquired by the present owner from Mr. Jeanette in 2013, the car has participated in several historic races, including the Monterey Motorsports Reunion and Rennsport Reunion V and VI. It was also fittingly displayed at the Amelia Island Concours d'Elegance in 2021 in a class celebrating the legacy of the 935 model. Offered for sale from a significant American Porsche collection, this competition-proven, rare 934/5 comes to auction with a significant and impressive history in racing and motorsports.