This 1972 Porsche 911 'Special' is a custom creation inspired by the early 1970s S/T model by Tuthill Porsche. Beneath the engine lid is a 2.7-liter air-cooled flat-six to Carrera RS specification, fueled by Weber carburetors and paired with a five-speed manual transmission.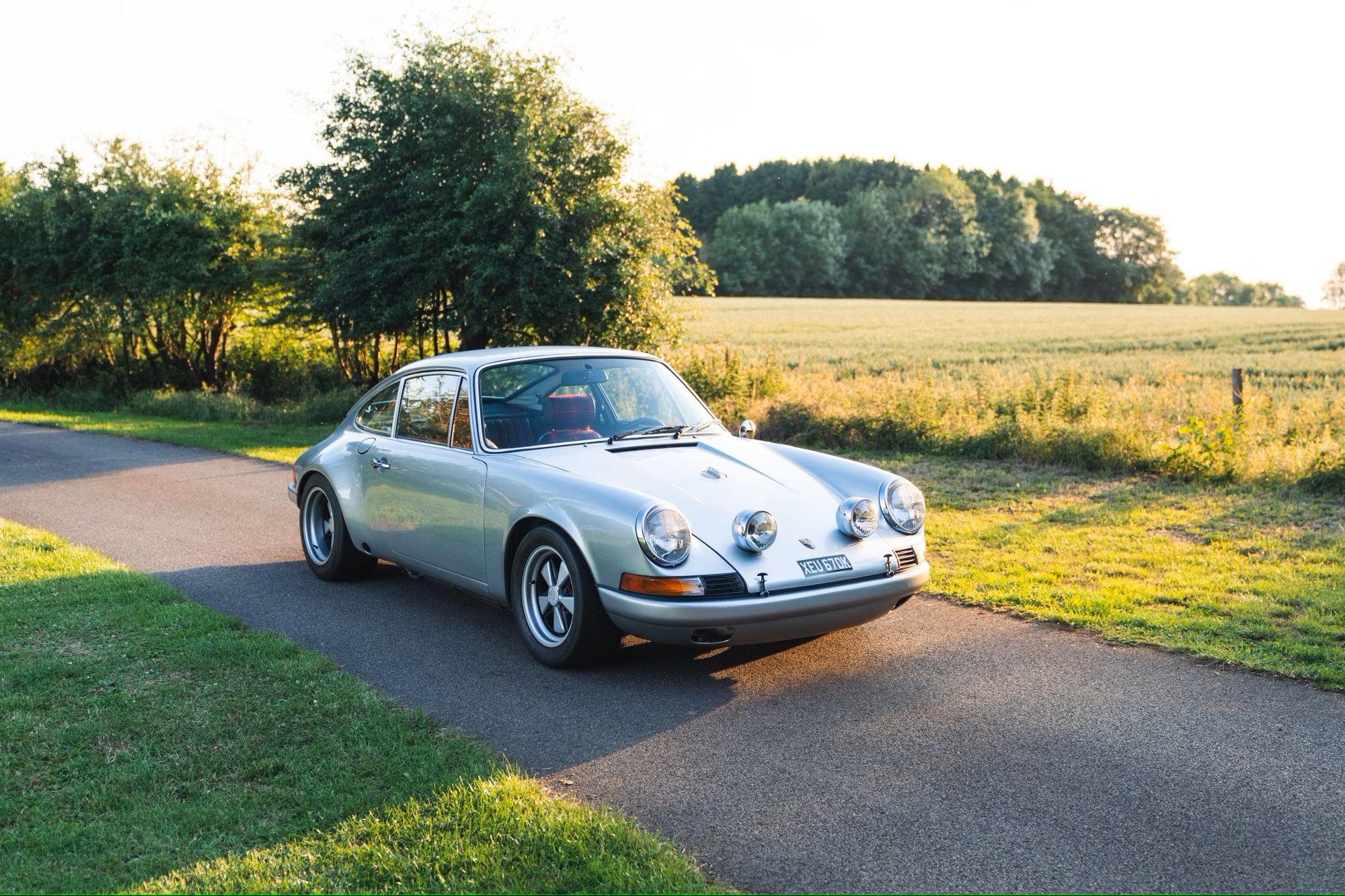 Upon arrival at Tuthill, the car featured fixed windows and sliding polycarbonate panels. These were replaced with standard manual-winding glass to enhance usability and comfort for longer journeys. Reproduction Cibie Pallas bonnet-mounted spot lamps were added to improve the limited output levels of the original headlights. The vehicle rolls on a set of 15-inch Fuchs-style alloy wheels with satin black backings, polished rims, and center 'petals.'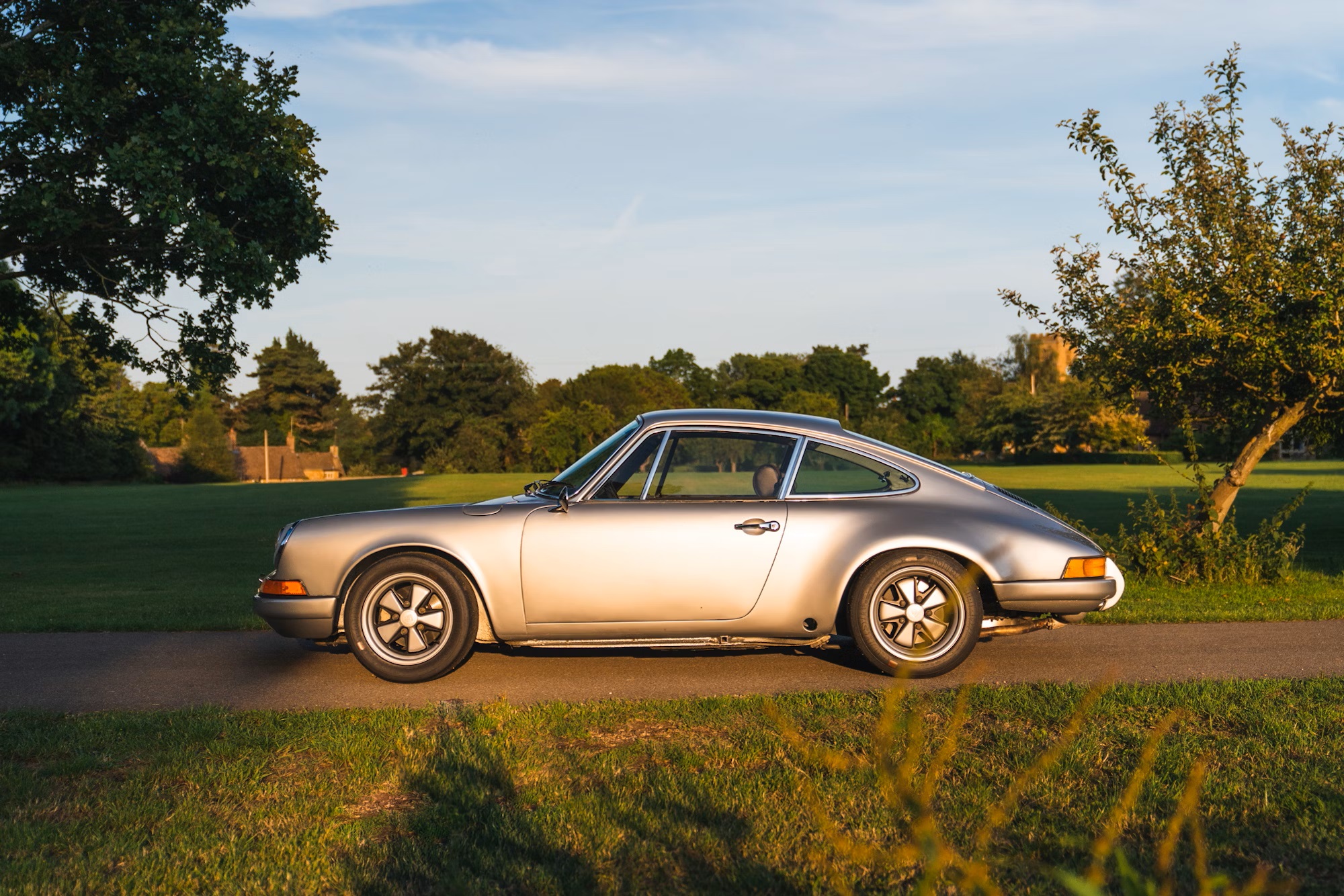 The interior underwent changes, with the removal of race-specification additions and the addition of rear seats for increased practicality. Period-style sport seats, trimmed in a combination of black leather and the owner's family tartan cloth, were installed. The driver-focused dashboard is free of unnecessary switchgear and is complemented by a Momo Prototipo steering wheel.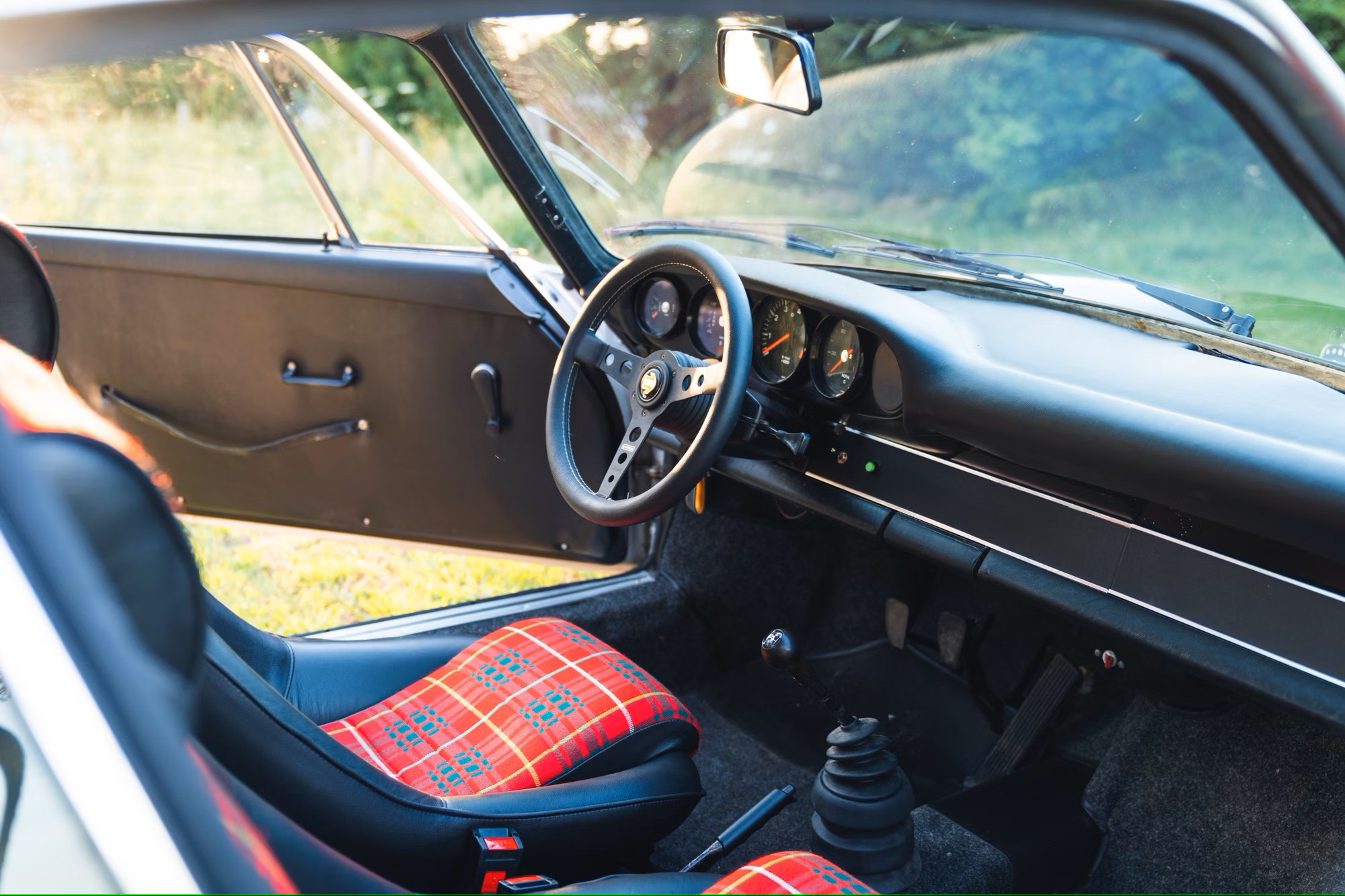 Tuthill's in-house team created a custom 2-in 2-out exhaust silencer, perfectly matched for the rebuilt engine. Finally, the suspension and brakes were refurbished, maintaining their original Porsche specification.
Source: Collecting Cars