Porsche's 911
Starting in 1964 with the original 911, Porsche has produced a line of six-cylinder rear-engine sportscars that could compete with much more powerful cars thanks to their low weight and superior handling. The 911 quickly became an icon of performance and handling, offering a driving experience unlike anything else. The 911 has continuously evolved into a more sophisticated, powerful, and capable driving machine, as well as a reliable and usable car.
Details
Chassis no. 9113110614
Engine no. 6131588
2,341cc SOHC Flat 6-Cylinder Engine
Bosch Mechanical Fuel Injection
130bhp at 6,200rpm
5-Speed Manual Transaxle
4-Wheel Independent Suspension
4-Wheel Disc Brakes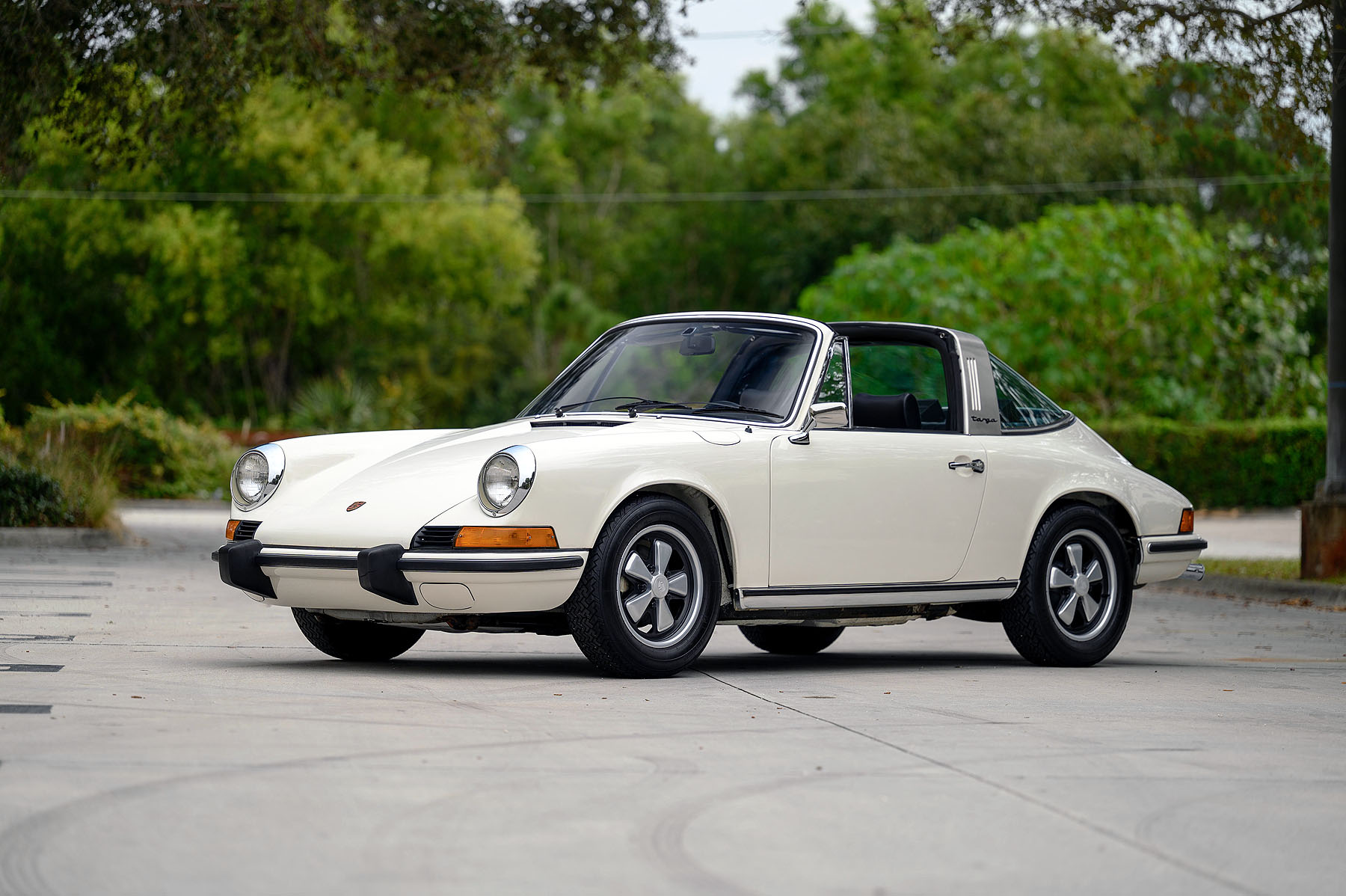 Highlights
Extremely well preserved, highly original, low mileage example
Finished in the striking factory livery of Light Ivory over Black
Matching numbers example with less than 23,000 original miles
Last year of the long hood, small bumper 911
Includes original books, tools, documents and Porsche certificate
Evolution
1969 ushered in the first major changes to the iconic Porsche 911. Retaining the unique and successful rear engine layout as well as the same basic styling, the majority of the changes to the 911 were internal. Dimensionally, the rear track and wheelbase grew, while the overall length stayed the same as the earlier cars. Mechanical fuel injection debuted this year as well as in top-of-the-line 911S and the new 911E, and later in the 2.4-Liter 911T, or Touring. 911E received its name from Einspritzung, the German term for injection. Engine size increased from 2.0-Liters to 2.2-Liters, and finally in 1972, to 2.4-Liters, making it the final and fully evolved version of the original long-hood 911 model, arguably the most collectible version today.
Porsche added an open-top variant to the 911-model range for 1967 featuring a stainless steel-clad roll bar and removable roof panel. Commemorating Porsche's successive wins at the famous Sicilian road race, the new model was termed "Targa", a term coined by other manufacturers since to describe this body configuration. The new 911 Targa was as close as Porsche came to 'wind in the hair' 911 motoring until the introduction of a full Cabriolet in the early 1980s.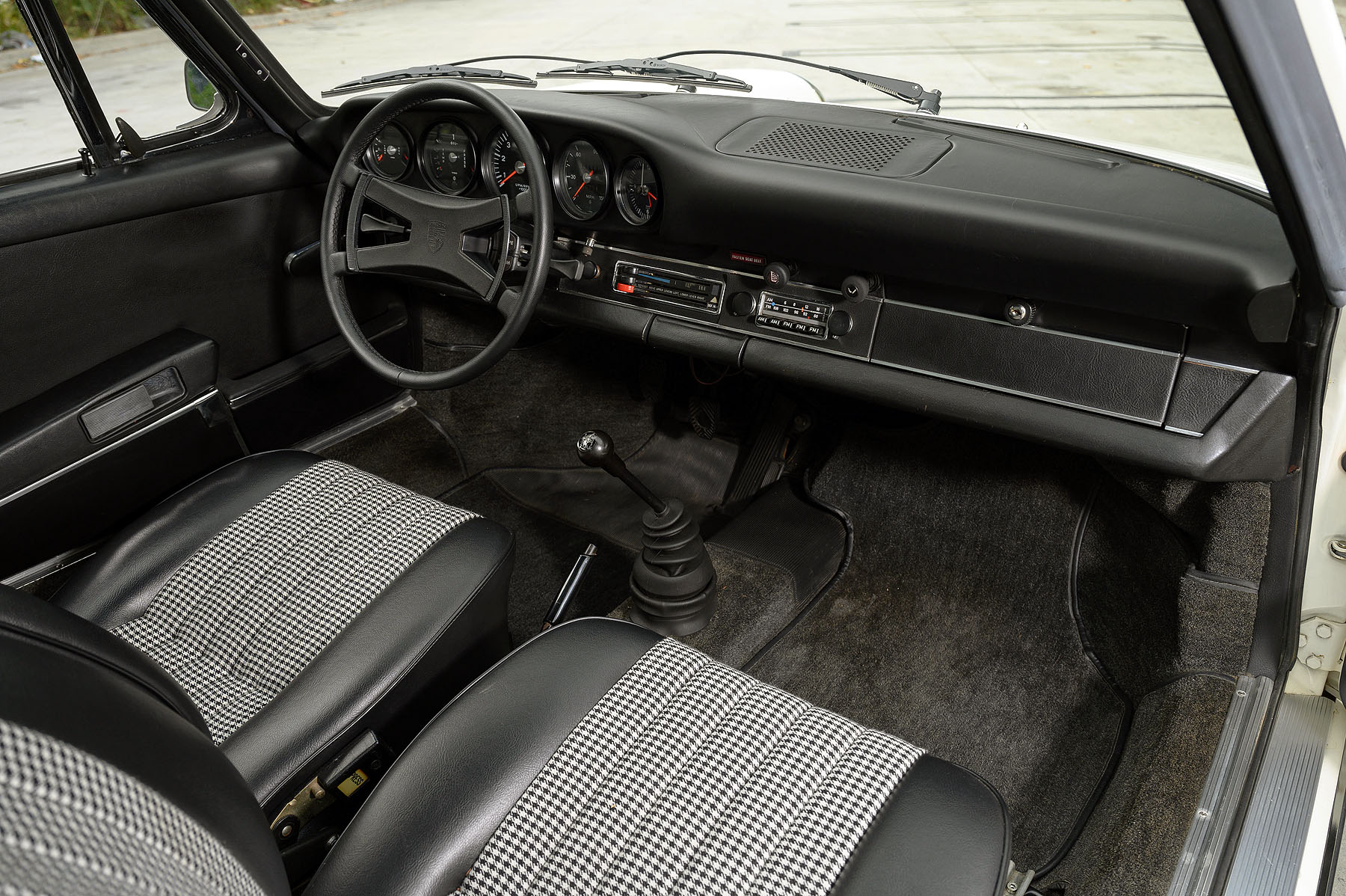 Rare example
This particular 911T Targa was manufactured in Germany in November of 1972. Being an early 1973 model, it is fitted with the Bosch mechanical fuel injection and a 5-speed manual. Today the car is still in highly original mechanical condition, retaining its original matching numbers engine. Porsche only built 1,302 911T in 1973. This was also the last year of the long nose 911. According to the Porsche Production Specifications certificate included with the car, this 911T Targa was finished in Light Ivory paint with a Black Leatherette interior. The car was delivered new with US specifications along with a Blaupunkt radio, comfort equipment and light metal wheels shod with Pirelli tires at that time. The car was formally delivered to Dr. Baller on February 15, 1973 at Gardner Porsche in Peoria Heights, Illinois.
After Dr. Baller's 45 years of ownership, the car traded hands a few times before being acquired by the seller in 2020. The vehicle today is still in largely original condition with only some light interior work being performed around 2019. This Porsche has received a service during its current ownership ensuring the vehicle is ready to be shown and driven. Having covered less than 23,000 original miles since new, this may be one of the best preserved, most original 911T Targa's available.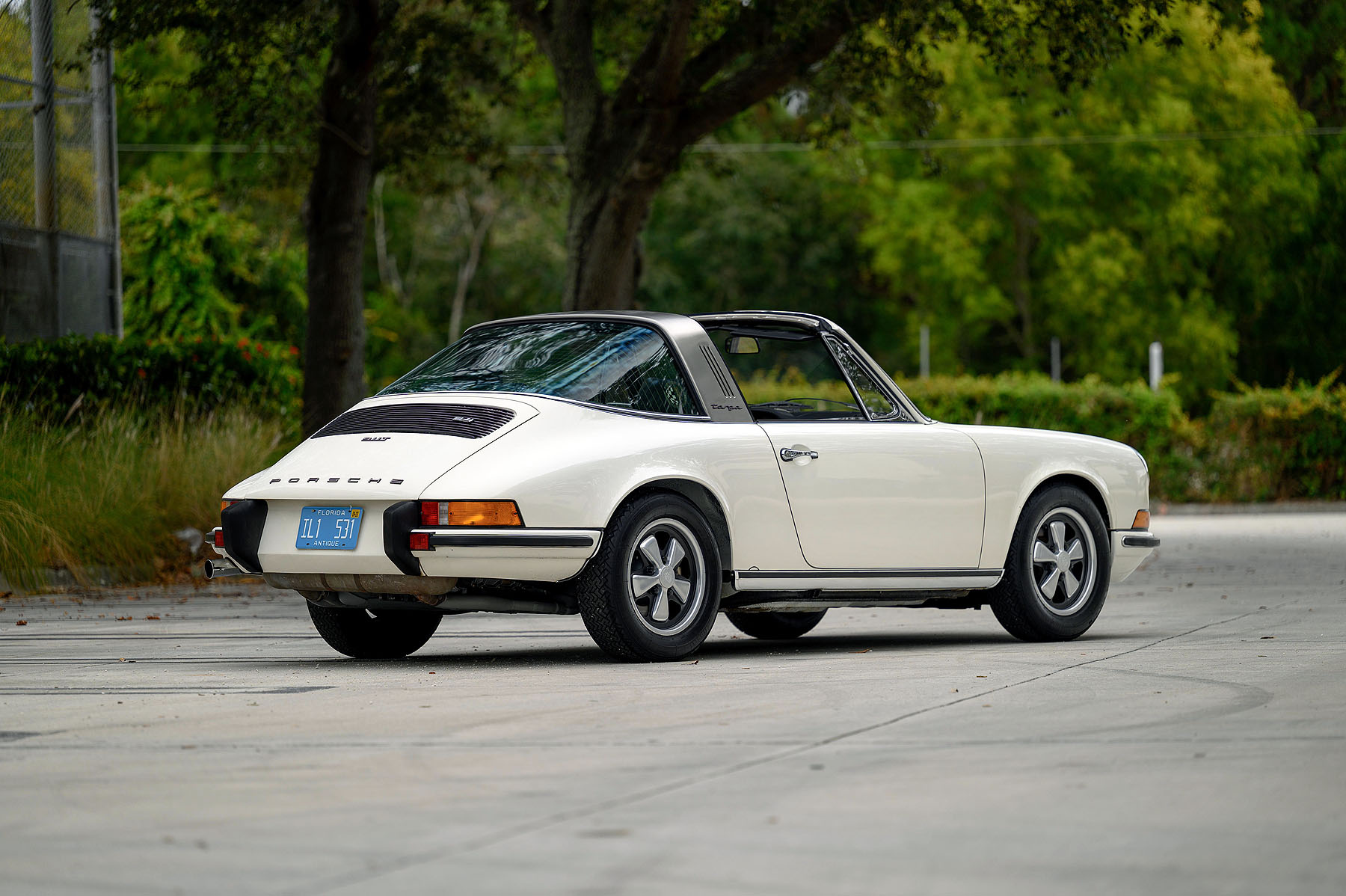 Extensive Documentation
The records for this particular 911T are also extensive and included in the sale are books and tools. The car has been in the care of the consignor, a Porsche collector, for the past few years and has been kept road ready. Also accompanying the car will include the Porsche Product Specifications certificate, invoices, letter from the original owner, paint depth readings, previous ownership records, original mirror hang tag, brochures, spare keys as well as the original owner's manual and maintenance booklet.
Anyone who has spent some seat time in a 1973 911 will tell you that they are extremely enjoyable to drive. They provide a great sense of mechanical connection and have plenty of performance even for driving today. It is a great car for road rallies, PCA events, or Sunday drives, and great addition to any collection.
All photos © Bonhams