The Porsche 911 'STR II' is a custom creation designed by the renowned Magnus Walker. It pays tribute to the late 1960s Porsche 911R and the early 1970s Porsche 911 ST models. This unique build incorporates high-quality components from brands like Elephant Racing and Bilstein, while incorporating authentic period-correct details.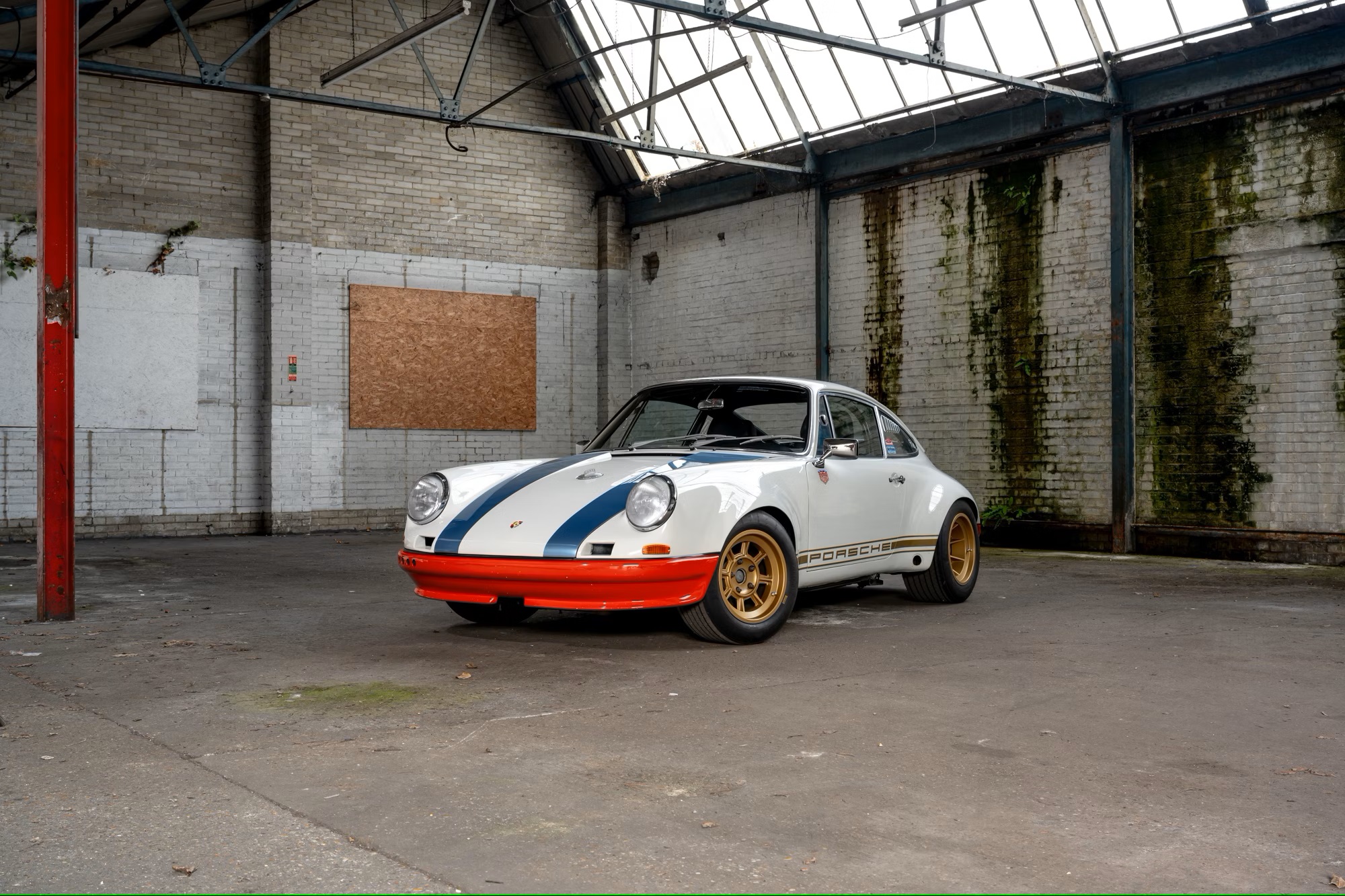 At its core, the custom air-cooled flat-six engine is built to a 3.2-liter capacity with a bore and stroke of 98×70.4mm. It features 9.5:1 JE pistons, high-lift Mod S camshafts, con-rods with ARP rod bolts, Aasco Motorsports valve springs and titanium retainers, and stainless-steel valves. This engine is capable of producing up to 275hp at 6,500rpm, transmitting power to the rear wheels through a 915 five-speed manual transmission and a limited-slip differential.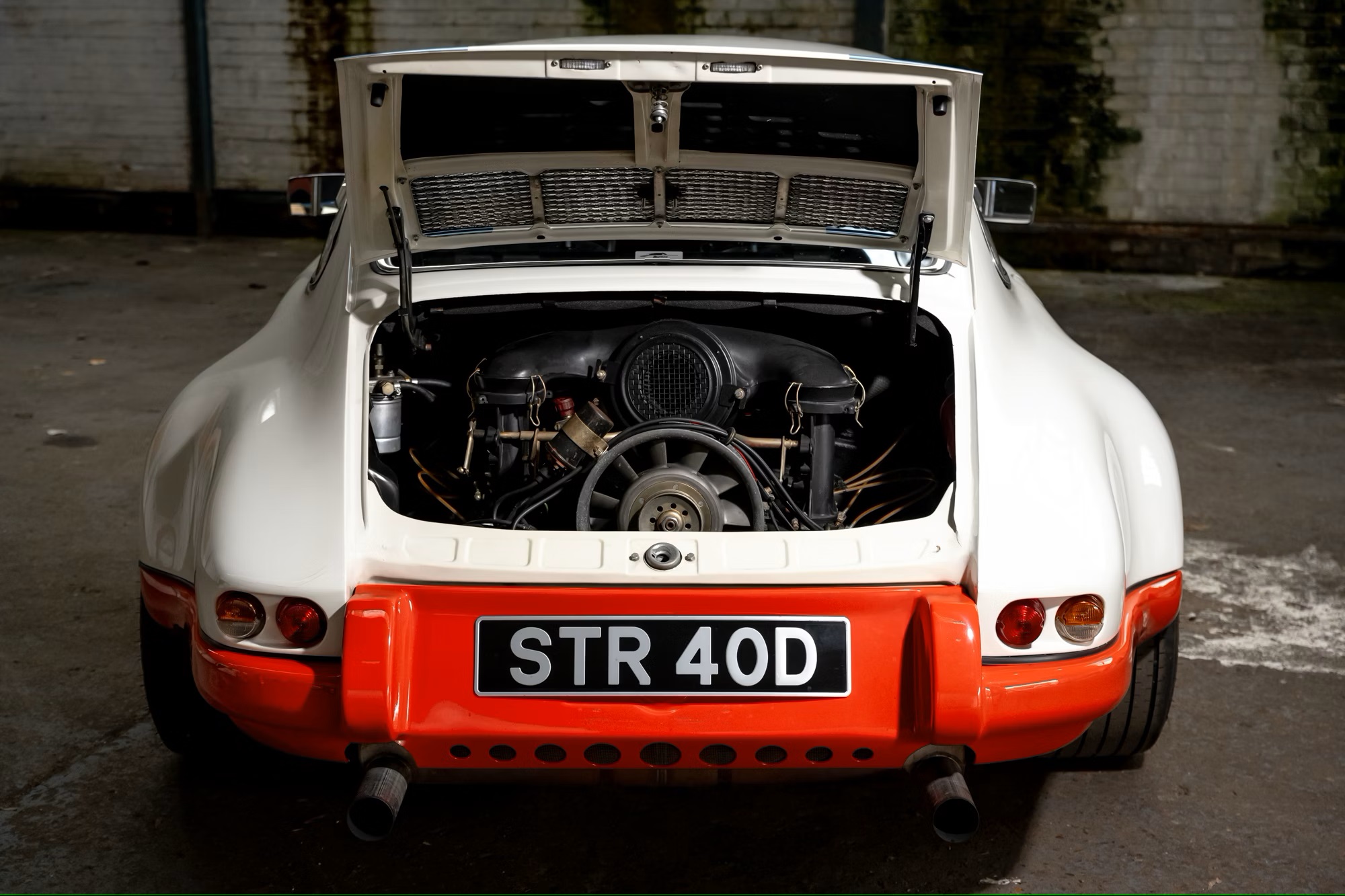 The attention to detail in this build is remarkable. Steel fender flares are used, the filler cap has been relocated to the center of the hood, and both front and rear turn signals are seamlessly integrated into the bodywork. The rear hood is louvered, enhancing engine cooling and adding a stylish touch.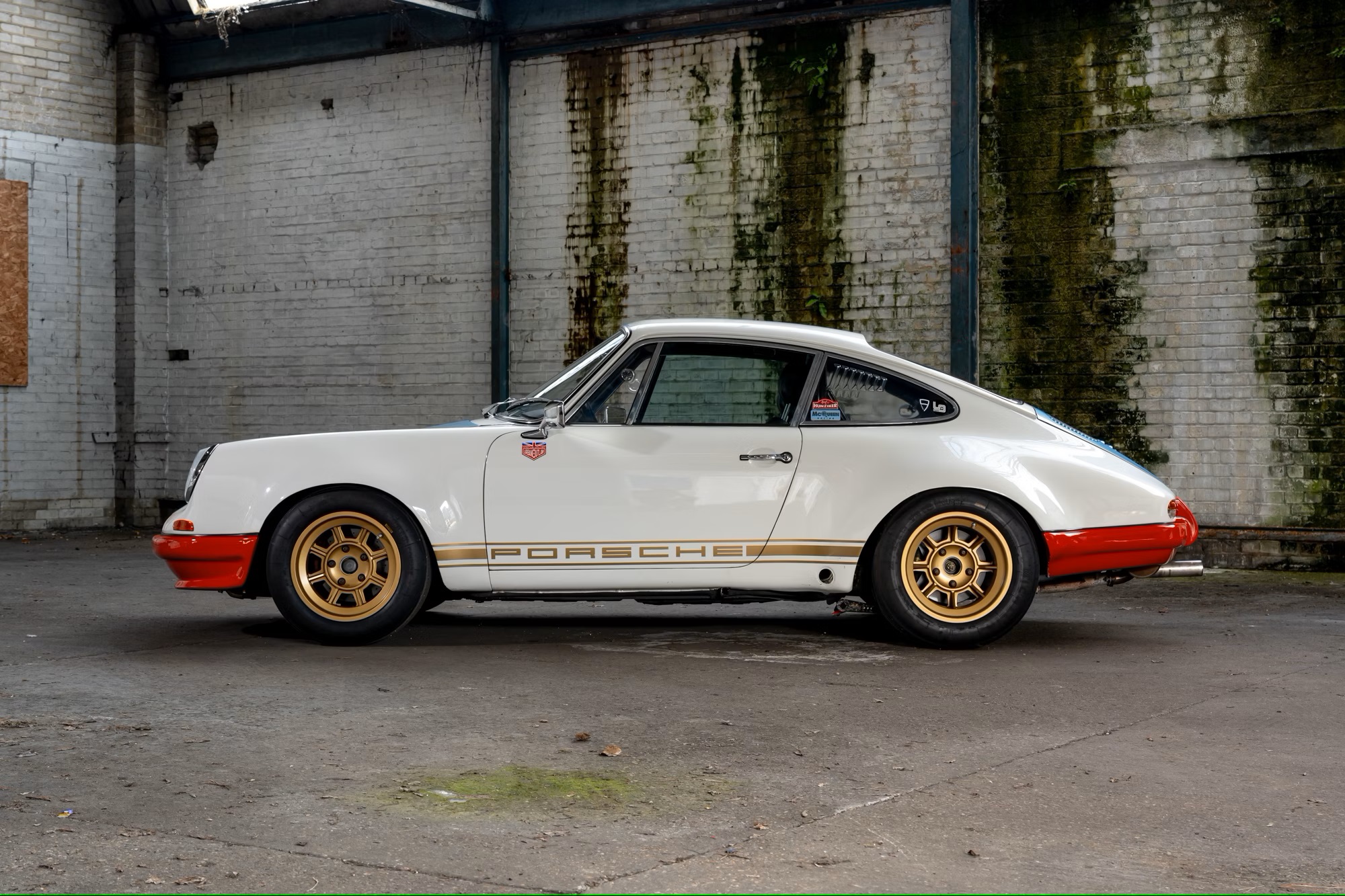 Inside, the rear seats have been removed, replaced by a pair of vintage-style bucket seats upholstered in black leather and equipped with four-point Schroth harnesses. A roll bar is also installed. The driver faces a Raid three-spoke steering wheel with a Momo hub, complemented by chrome bezels for the retro VDO instrument gauges. A lightweight wood shift knob, inspired by the 917, completes the interior. The door cards are trimmed in black leather and feature manual winding windows and leather pull straps.
Photo Source: Collecting Cars