Porsche 718 Cayman 982 (4th Gen)
Ever-stringent government fuel economy and CO2 emissions standards forced Porsche to downsize and turbocharge its entire range of engines. This meant that the marketing department leaned on the flat-four heritage of the 550 Spyder and 718 race cars, dubbing the internally-designated 982 Boxster and Cayman models as the 718. The MA2-based flat-fours of the base and S versions of the Cayman had more varied specifications than any of their predecessors. The 2.0-liter MA2/20 of the base model had a turbocharger with a conventional internal wastegate for boost control, while the 2.5-liter, 350-hp MA2/22 of the Cayman S had a variable turbine geometry turbocharger in addition to a conventional internal wastegate to reduce exhaust backpressure. See all of our Cayman 982 Research.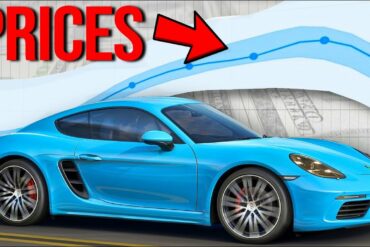 The year over year price change in the Porsche 718 Cayman market just turned negative. This phenomenon is of course...
Read More