The new Cayman 718 GT4 RS, according to Porsche themselves at least, is not meant to be a track monster. This beast is meant to be an "experience," a car that makes the driver become part of the machine, the two symbiotically working together to scream bloody murder out those nearly direct-port exhausts and catapult the car to the horizon as fast as possible.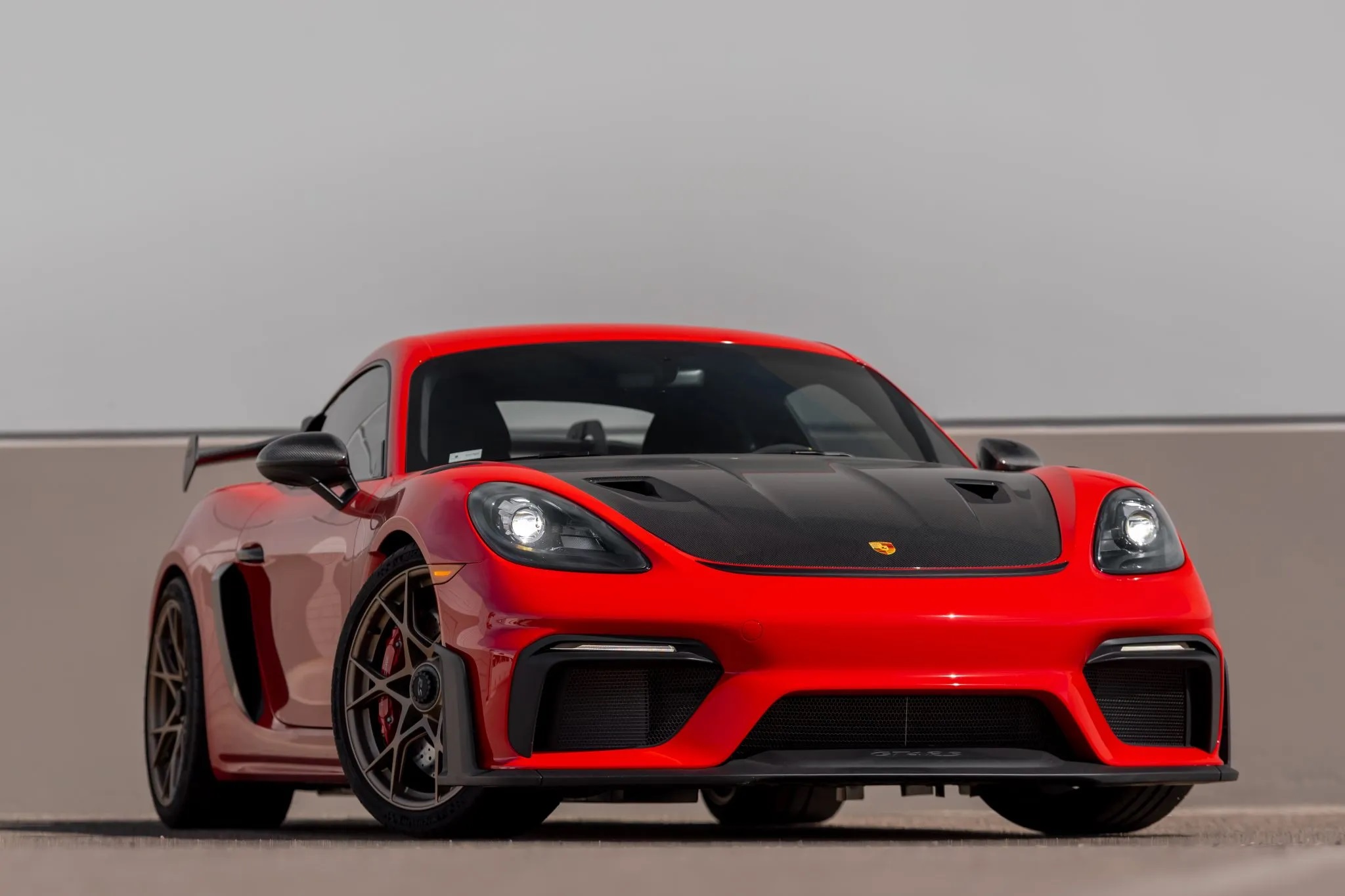 It features a 493 hp naturally-aspirated 4.0-liter flat-six engine with 331 lb-ft of torque. Power is directed to the rear wheels through a seven-speed dual-clutch automatic transmission. The car can accelerate from 0-60 mph in 3.2 seconds and cover a quarter-mile in 11.3 seconds, making it the fastest Cayman model to date.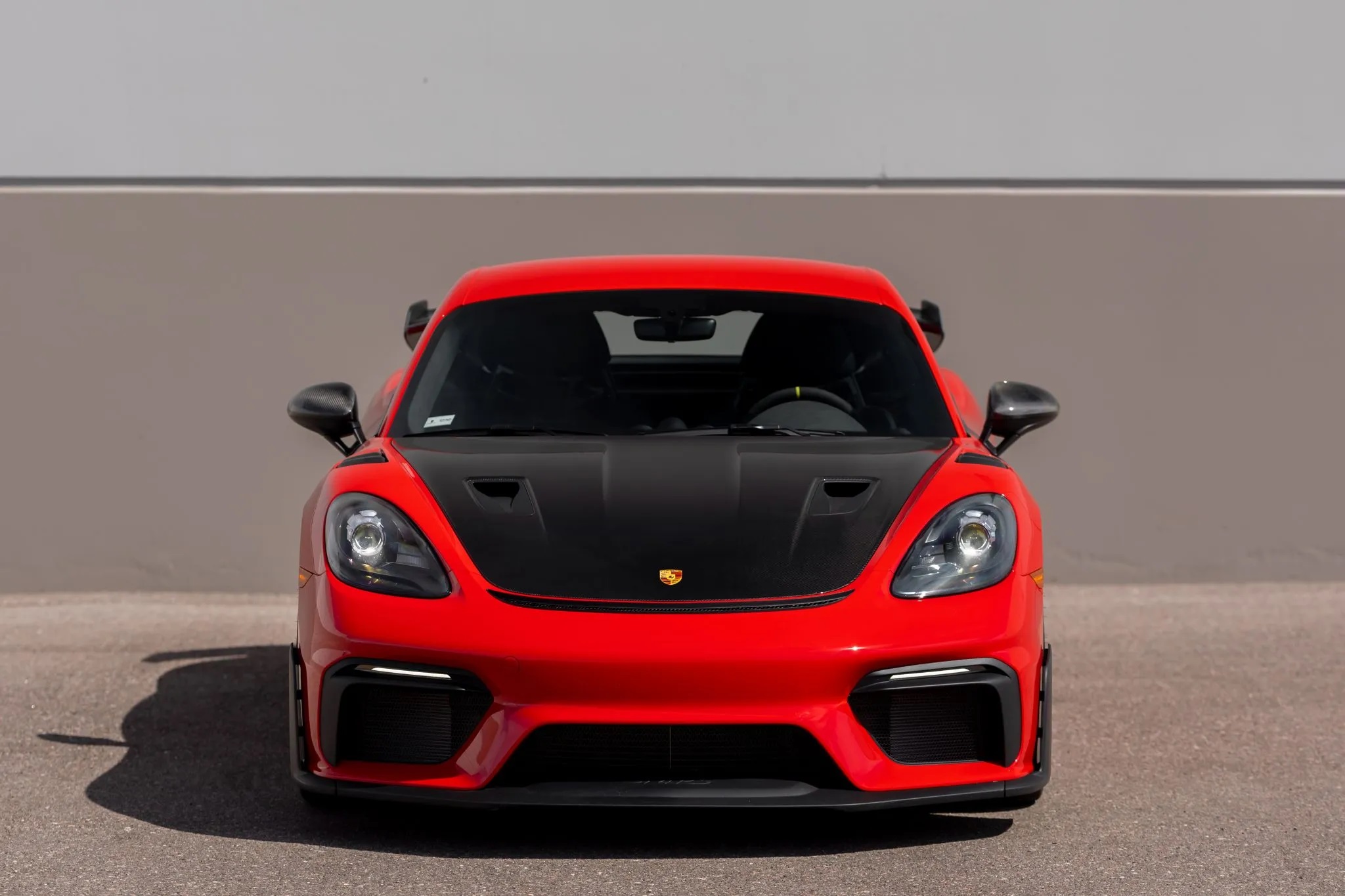 Externally, the sporty Cayman comes with 20-inch wheels that partly hide red brake calipers. It also includes a large fixed rear wing, additional air intakes, and carbon fiber-reinforced plastic components that enhance aerodynamics and reduce weight. Inside, the cabin features snug full bucket seats with partial leather and electric height adjustment, a seven-inch touchscreen, and an eight-speaker sound system as standard.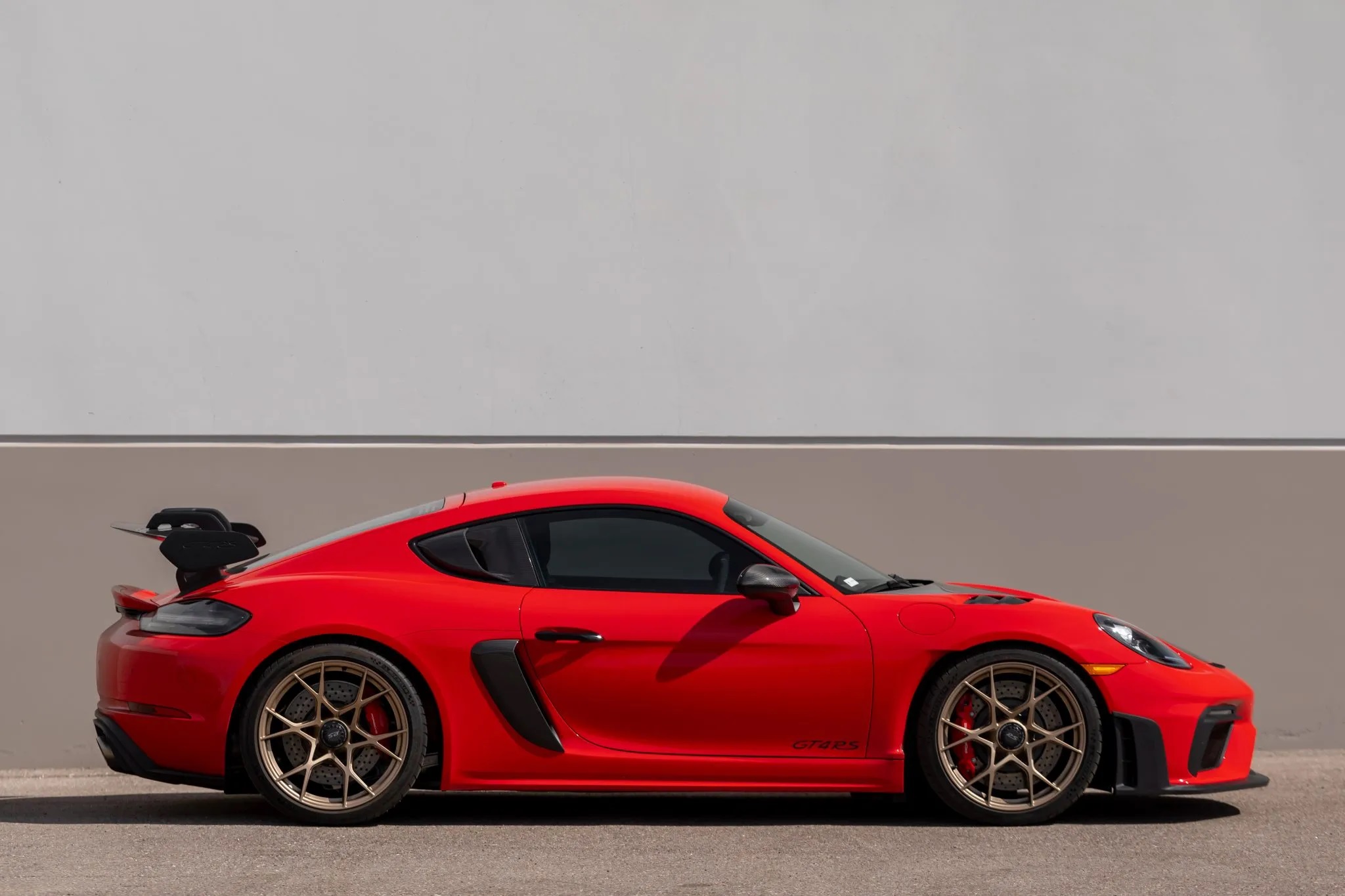 The optional Weissach Package, priced at $13,250, adds various exterior components in exposed carbon fiber, titanium tailpipes, and interior enhancements like an exposed carbon fiber air box, Race-Tex upper dashboard section, and Weissach logos. To get the Weissach Package, a compulsory leather/Race-Tex upholstery upgrade is required at an additional cost of $2,160, bringing the total cost of the package to $15,410.
Photo Source: Bring A Trailer