Prepared by Porsche Motorsports, the 718 Cayman GT4 Clubsport is a track car that offers supreme performance chops. Porsche offers it in two forms: the "Trackday" model for amateur racers and the "Competition" model for national and international racing.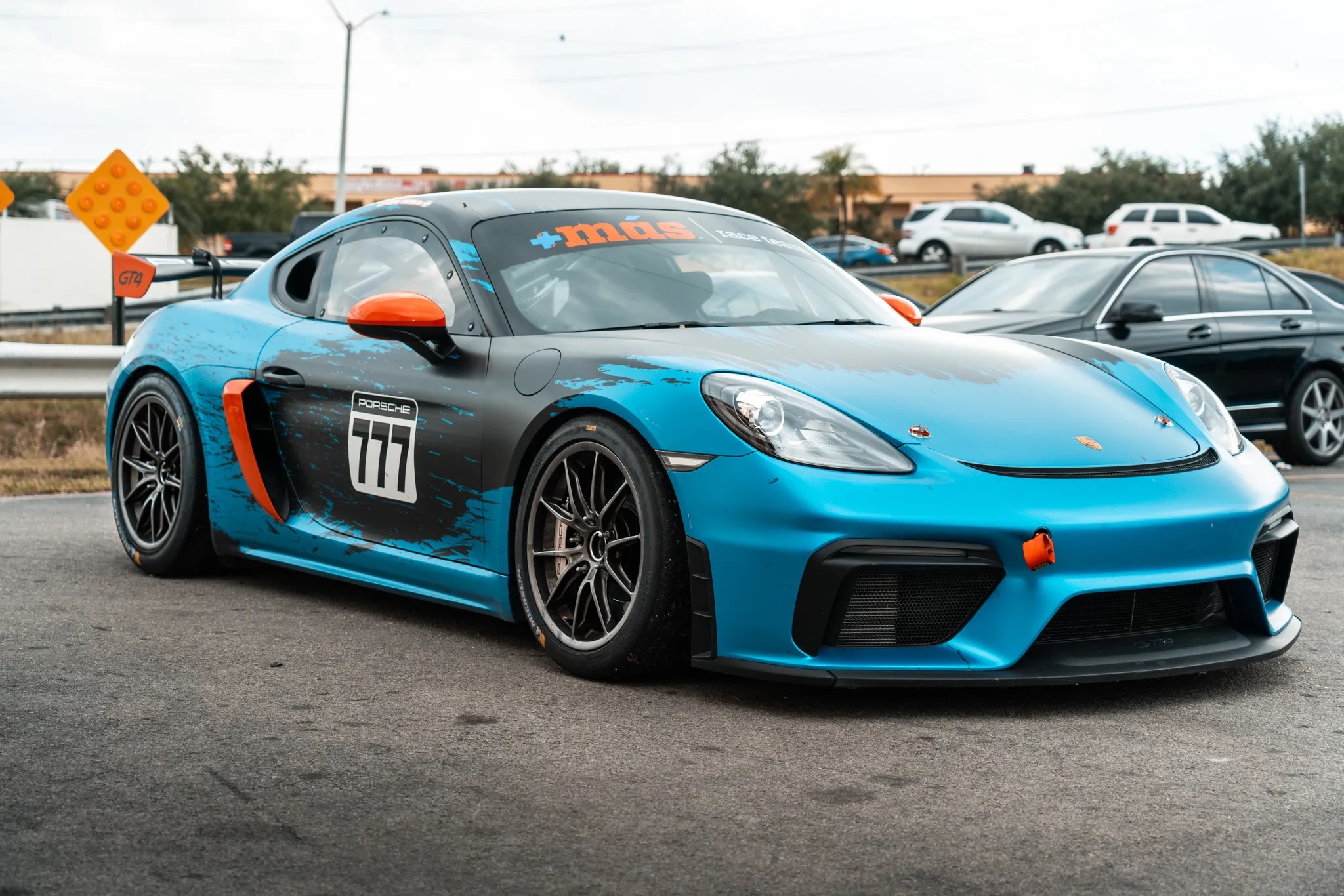 Based on the 718 (982) Cayman GT4, the Clubsport variant features an aluminum-steel composite bodyshell featuring quick-release rear hatch and front bonnet fasteners, a roof escape hatch, FIA-certified towing loops, LED headlights, carbon-trimmed exhaust outlets, and a composite swan neck rear wing with black aluminum supports and an integrated carbon fiber Gurney flap.
This 2020 Porsche 718 Cayman GT4 Clubsport is a Trackday version, enhanced with a 4.5-liter flat-six engine by DeMan Motorsports and wears a removable black and blue vinyl livery with orange accents. It is equipped with a 6-speed PDK transmission, Fabspeed competition exhaust headers, a cold air intake system, lightweight composite body panels, a roll cage, an integrated air jack system, a fire suppression system, air conditioning, and a Recaro racing seat with a Schroth six-point safety harness.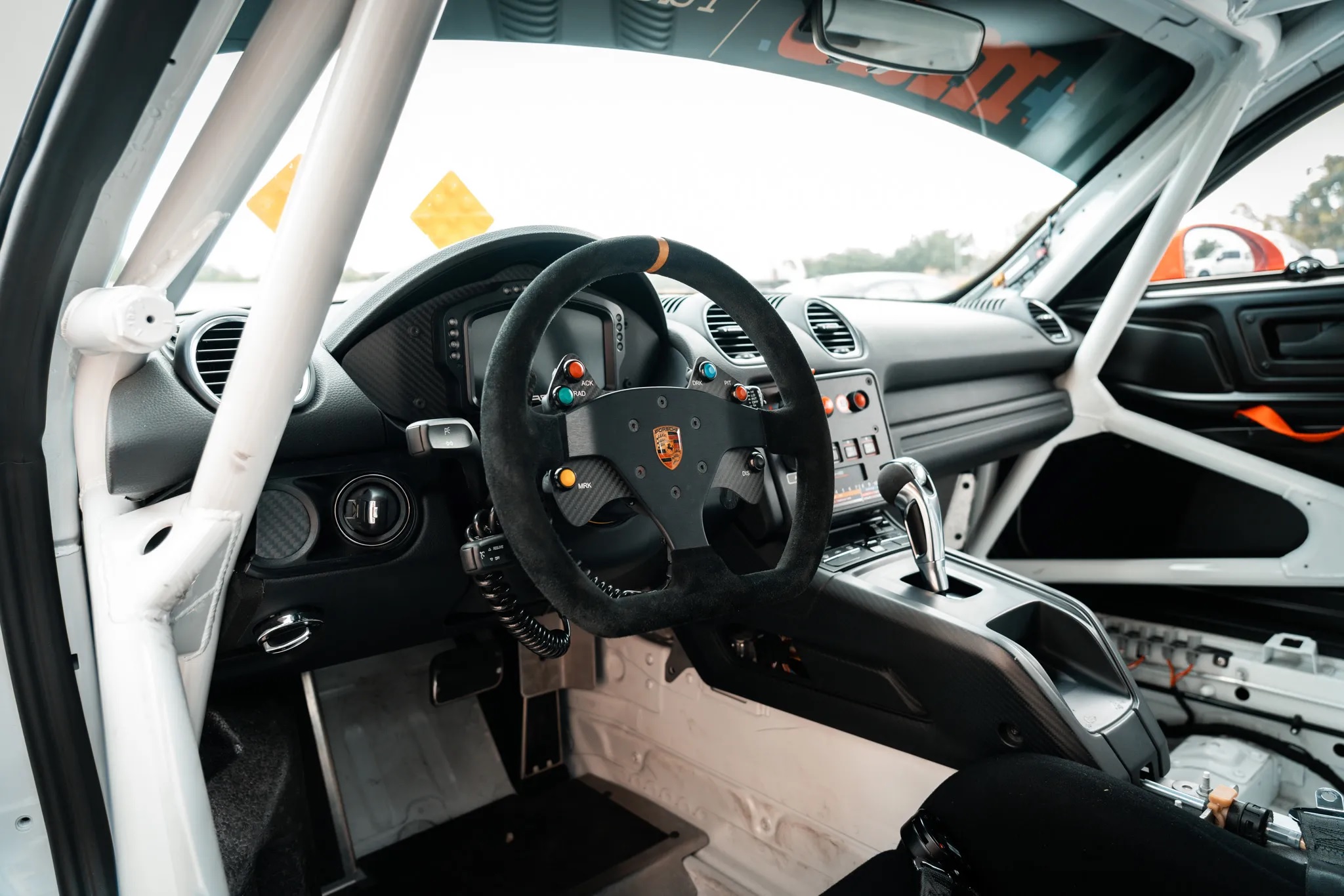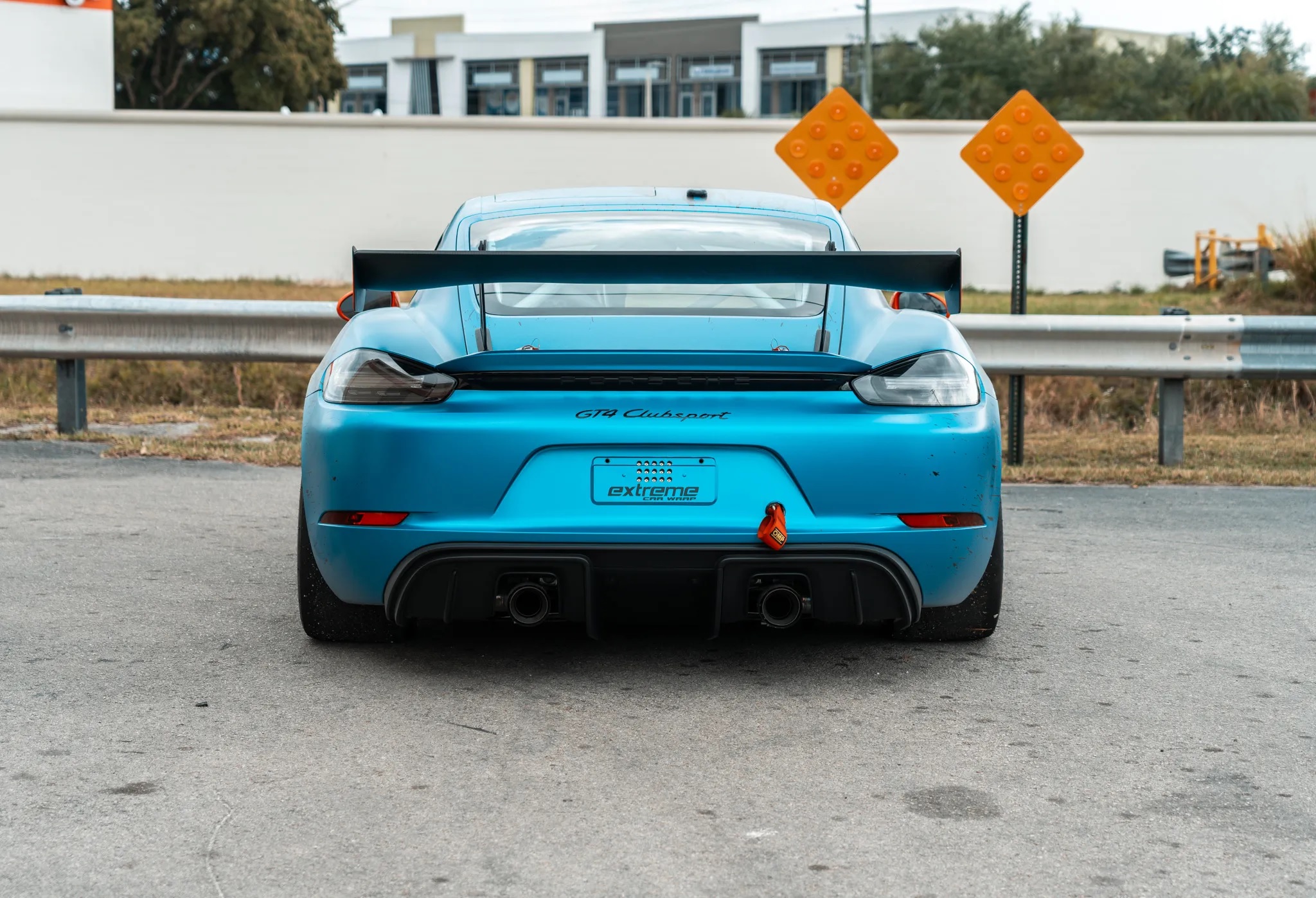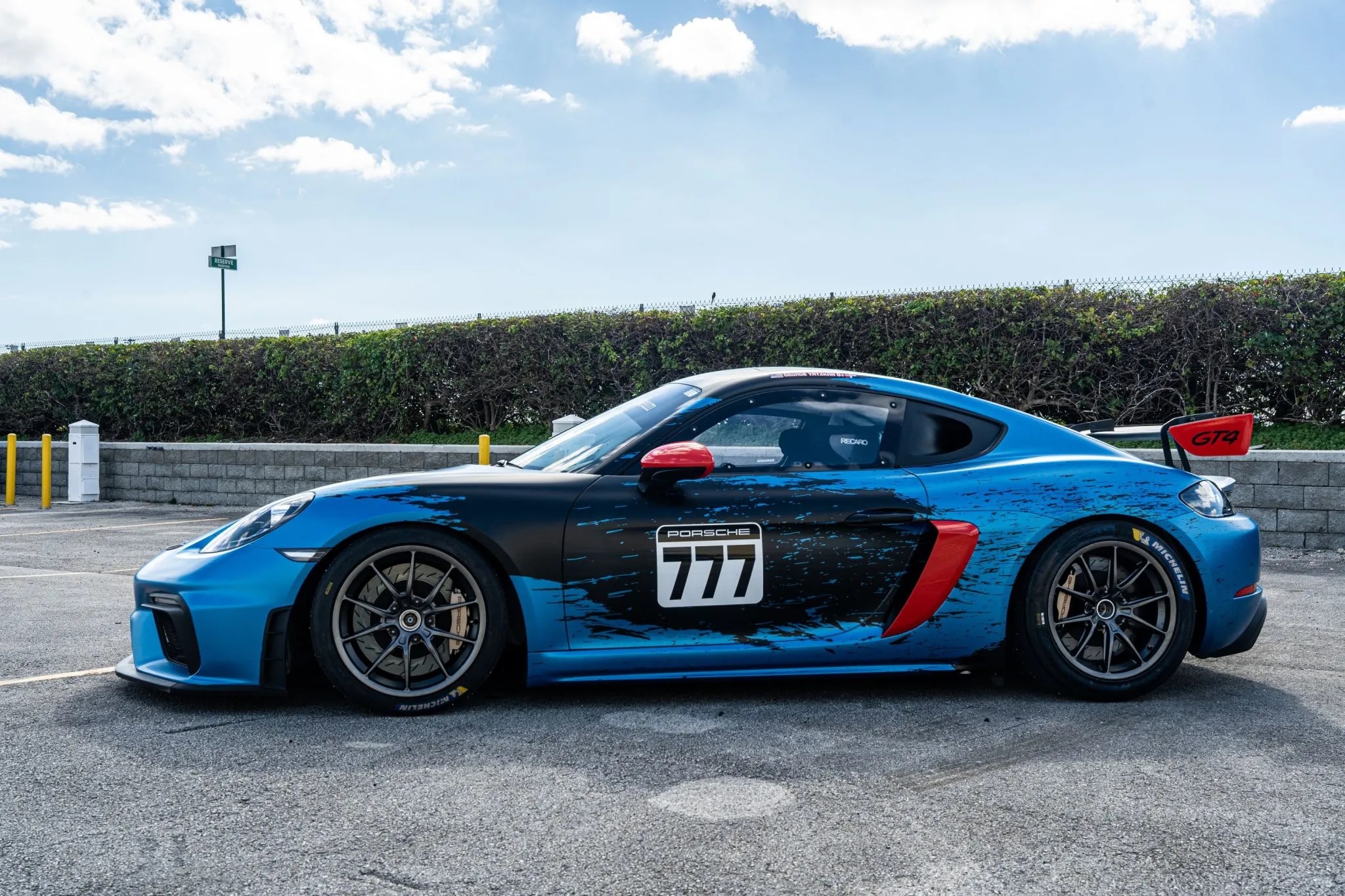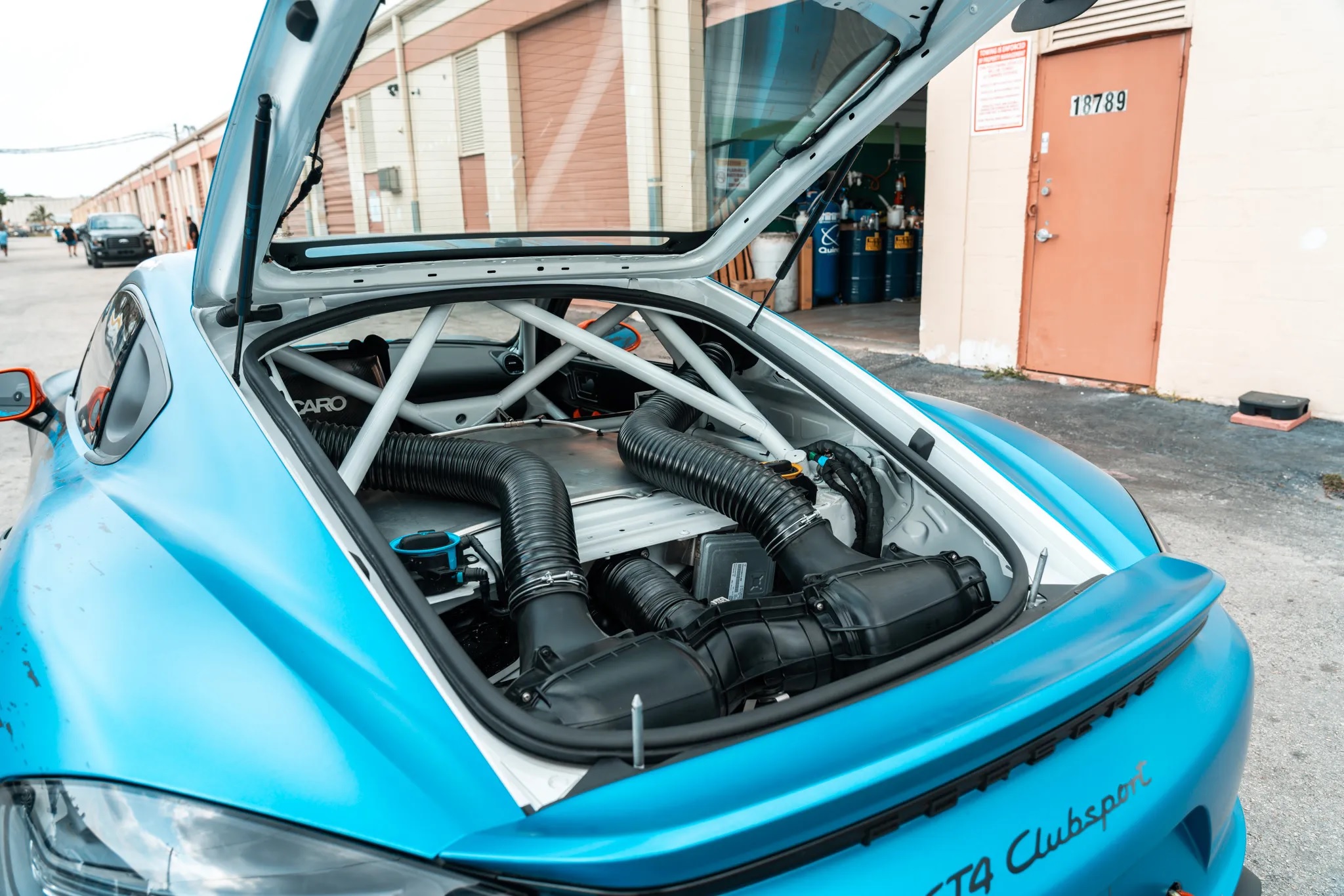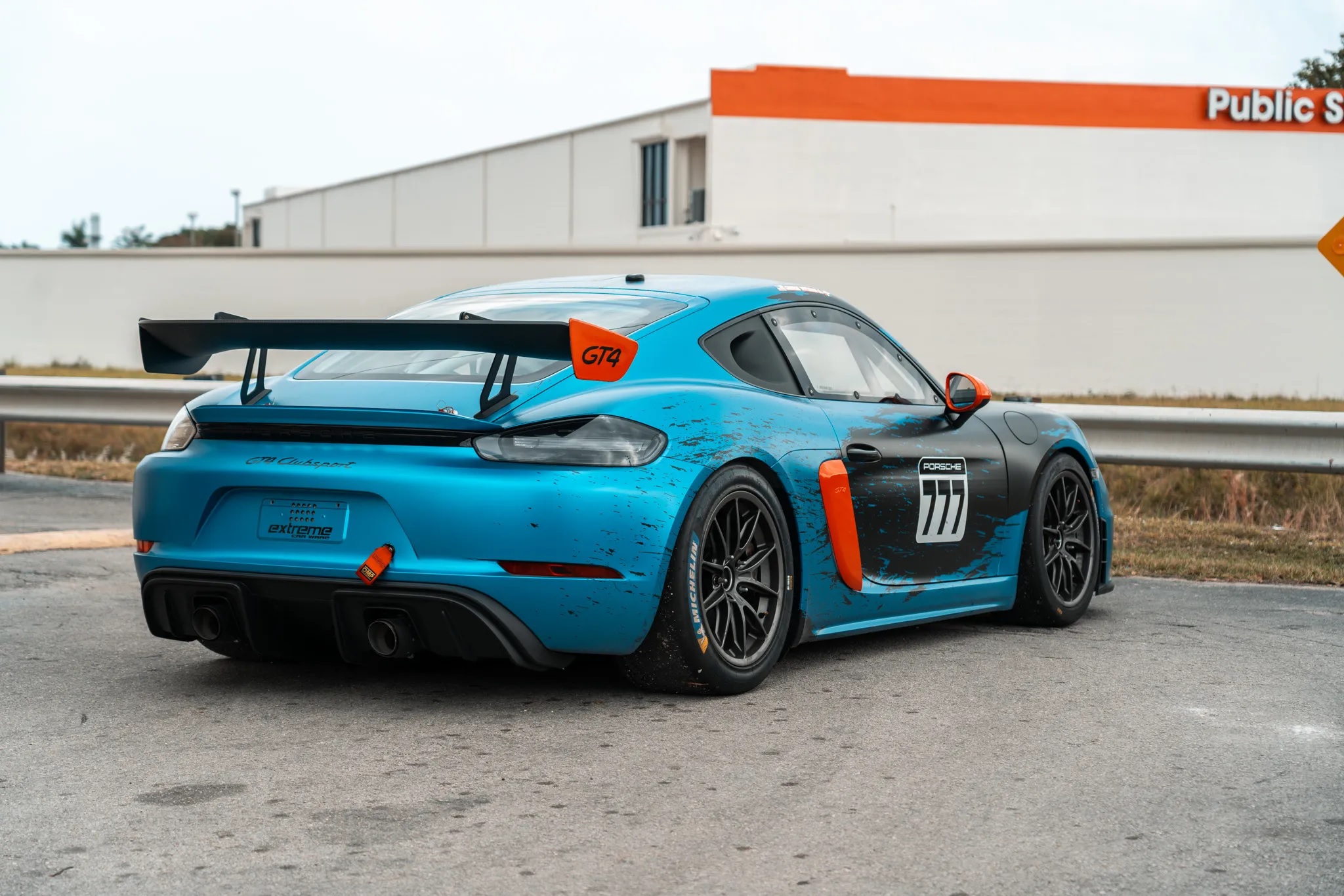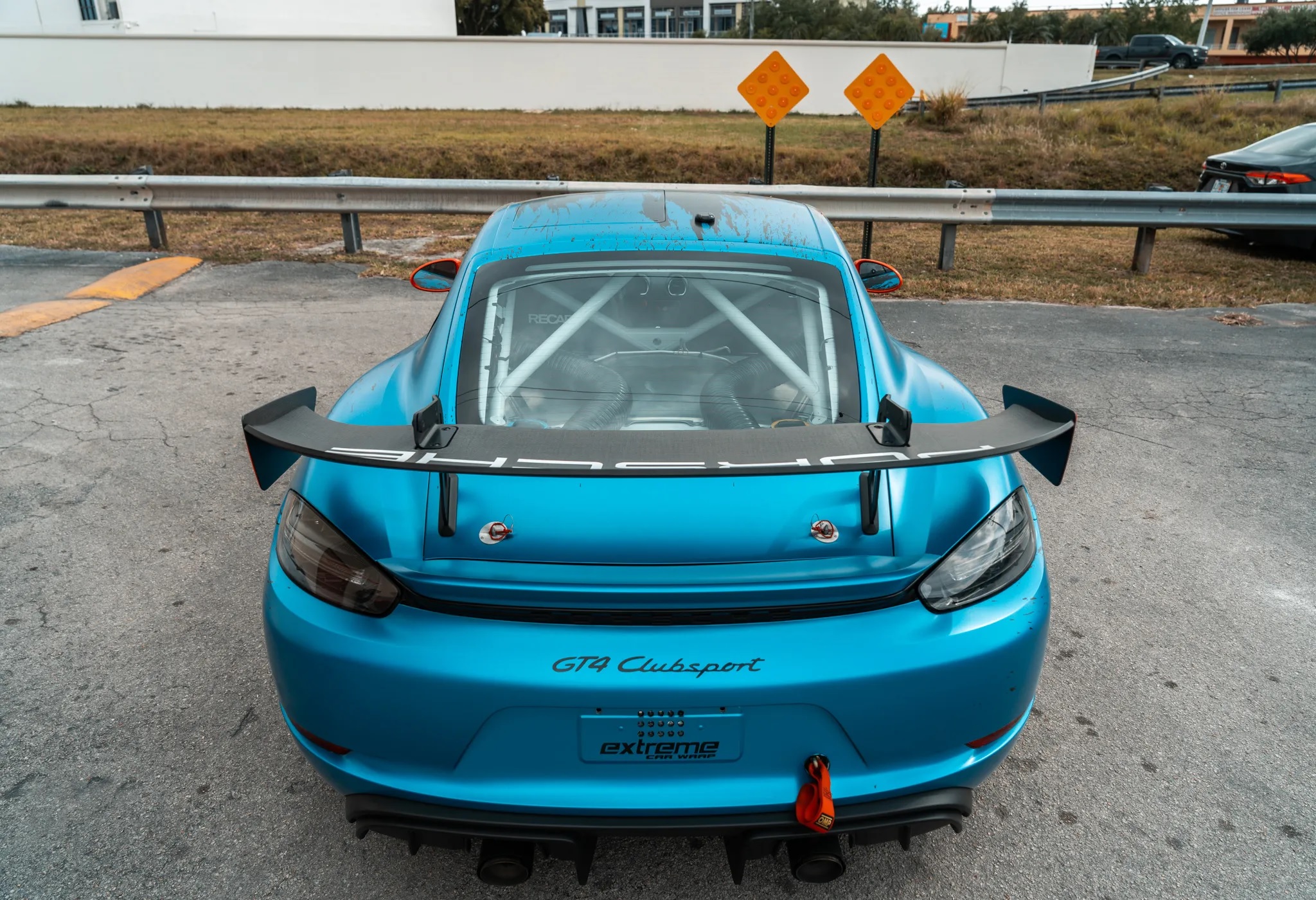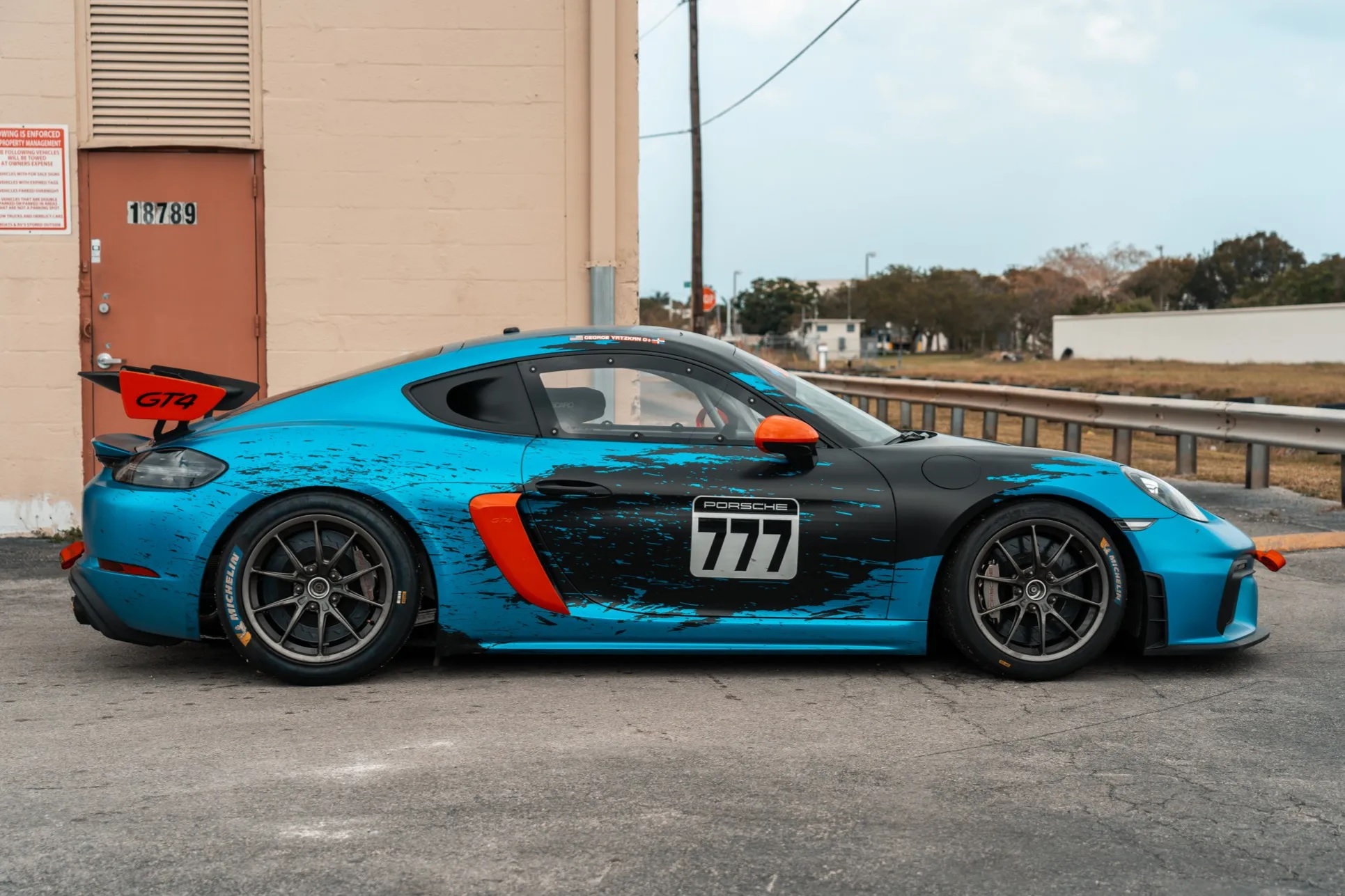 Photo Source: Bring A Trailer