Porsche Cayman 987 (2nd Gen)
The Cayman S was first unveiled in 2005 and went on sale in late 2005 as a 2006 model year car. A year later, the base Cayman showed up as a 2007 model year car. Both the Cayman and second generation Boxster roadster shared their mid-engine platform and many components. The two cars share the same chassis, with the same wheelbase, width and tracks. The Cayman S was powered by a 3.4-litre flat-six mated to a 6-speed manual transaxle, a 2.7-litre engine with a 5-speed transmission was standard for the base model. An electronically controlled 5-speed automatic (Tiptronic) was also available on the S and base models. The Boxster and Boxster S models received a facelift in 2008. Changes included an increase in engine displacement to 2.9-litre for the Boxster, incorporation of Direct Fuel Injection (DFI) for the Boxster S. See all of our Cayman 987 Research.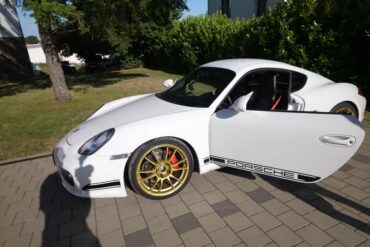 The classic 987 Porsche Cayman and the much newer 718 GT4 take on the Nurburgring track....
Read More