Proven in the dirt
Porsche has a rich history of competing in various rally events, particularly during the 1960s and 1970s. Some highlights include:
1. Monte Carlo Rally: Porsche succeeded considerably at the prestigious Monte Carlo Rally. In 1968, the Porsche 911 T driven by Vic Elford won the event overall, marking Porsche's first victory in a World Rally Championship (WRC) event.
2. Targa Florio Rally: Porsche participated in the Targa Florio, an endurance rally held in Sicily, Italy. In 1970, Porsche secured a 1-2 finish with the Porsche 908/03 driven by Jo Siffert and Brian Redman.
3. Paris-Dakar Rally: Porsche ventured into off-road endurance rallying and achieved significant success at the Paris-Dakar Rally. In 1984, the Porsche 953, a variant of the iconic 911, driven by René Metge won the event.
4. European Rally Championship: Porsche competed in the European Rally Championship (ERC) with notable results. In 1968, Pauli Toivonen drove a Porsche 911 to the championship title.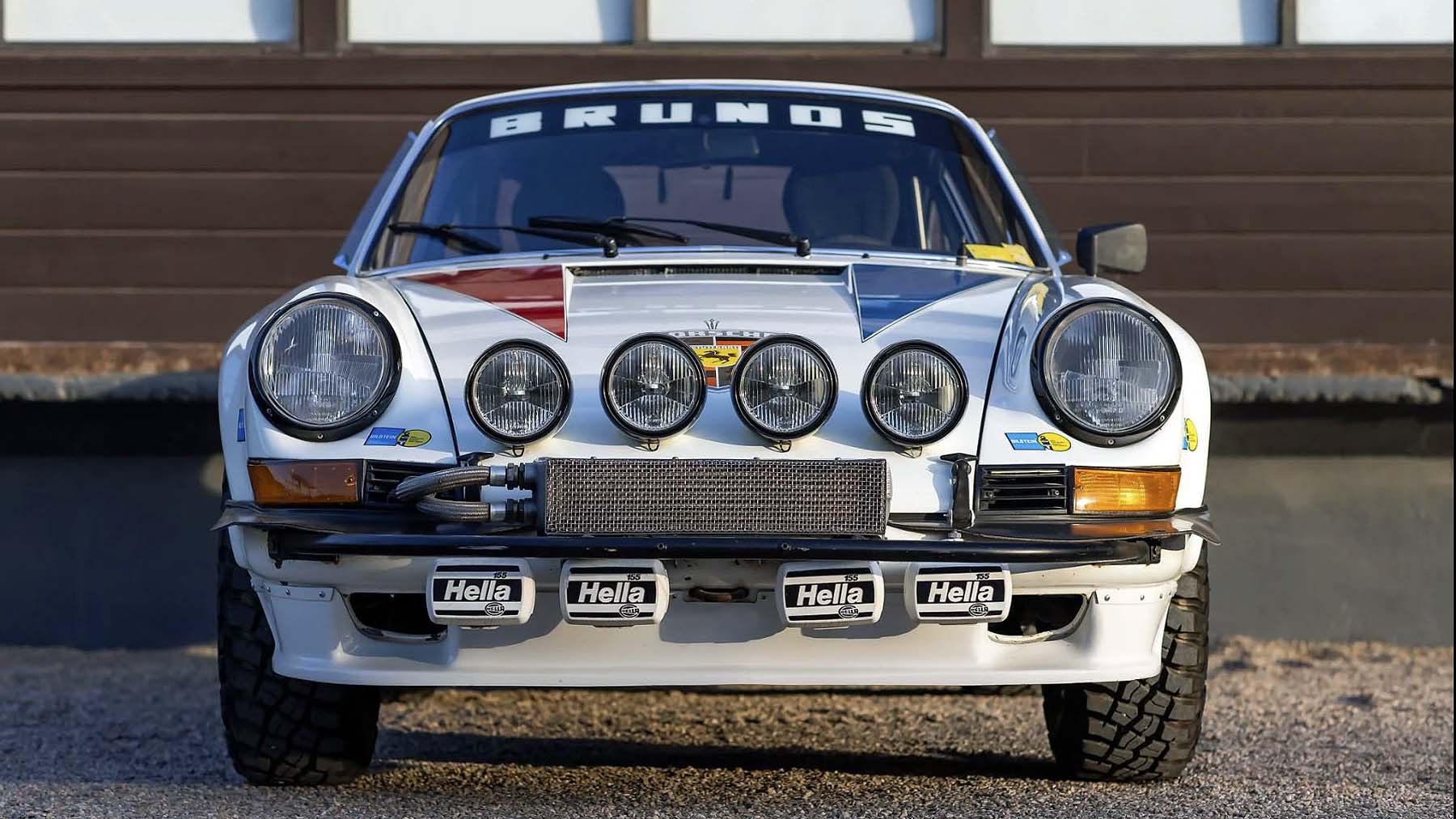 Win on Sunday, don't sell on Monday?
The aftermath of this success has been quite understated at Porsche, with little more than posters and magazine articles to share with customers. Finally, in the last decade, some of that has changed:
1) Porsche released a 911 Dakar edition
2) Many customizers are now building off-road capable 911s inspired by past rally and safari racecars.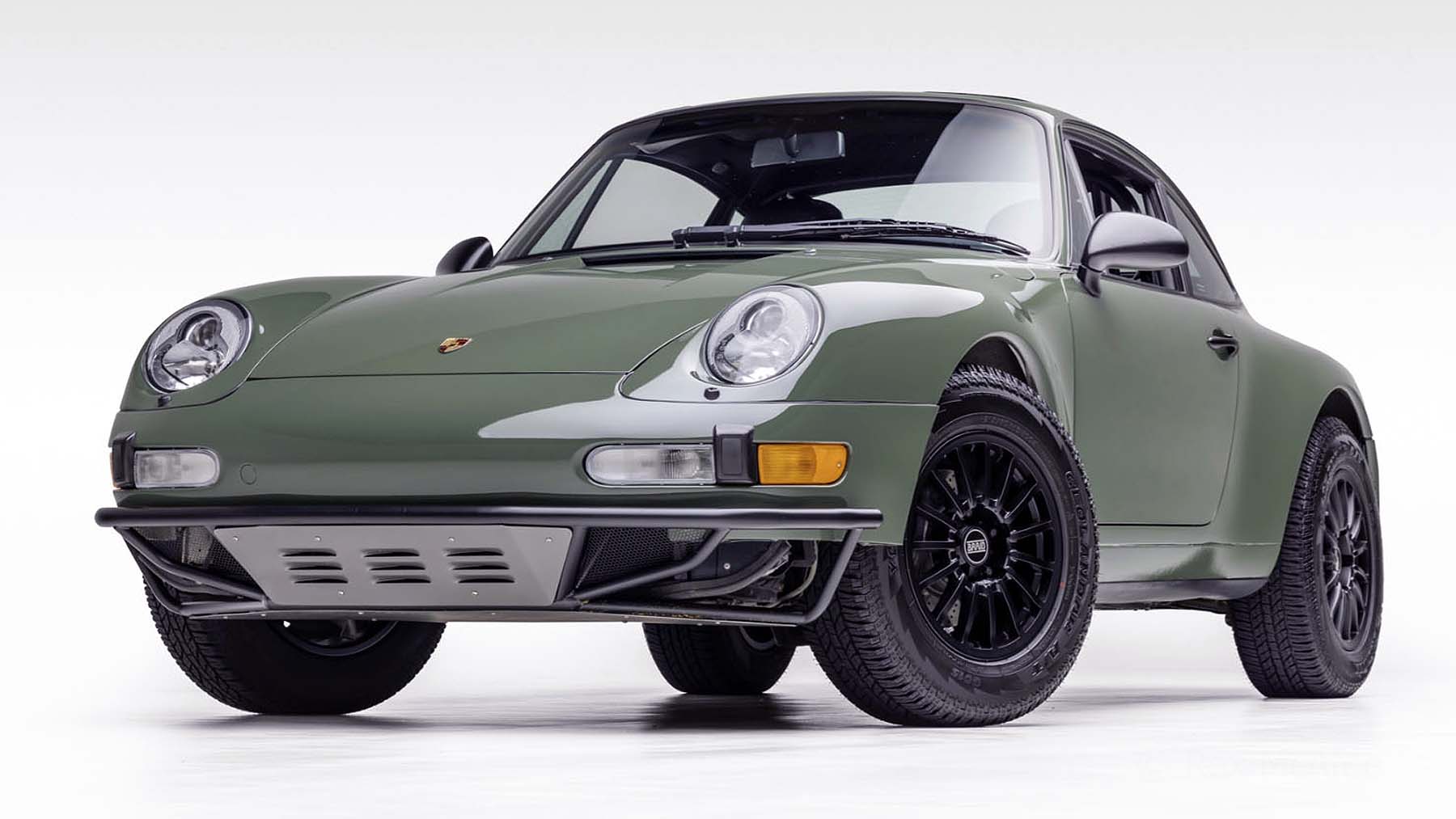 911 Dakar Edition
Released for 2023, the new special edition Porsche 911 Dakar is equally at home on loose surfaces as it does on country roads. The exclusive model limited to 2,500 units globally demonstrates that the concept of the Porsche 911 knows almost no boundaries. It harks back to the first overall Porsche victory at the 1984 Paris-Dakar Rally – which also represents the first use of the all-wheel drive system in a Porsche 911. To commemorate this achievement, the new 911 Dakar will be offered with an optional Rallye Design Package inspired by the iconic winning car of 1984.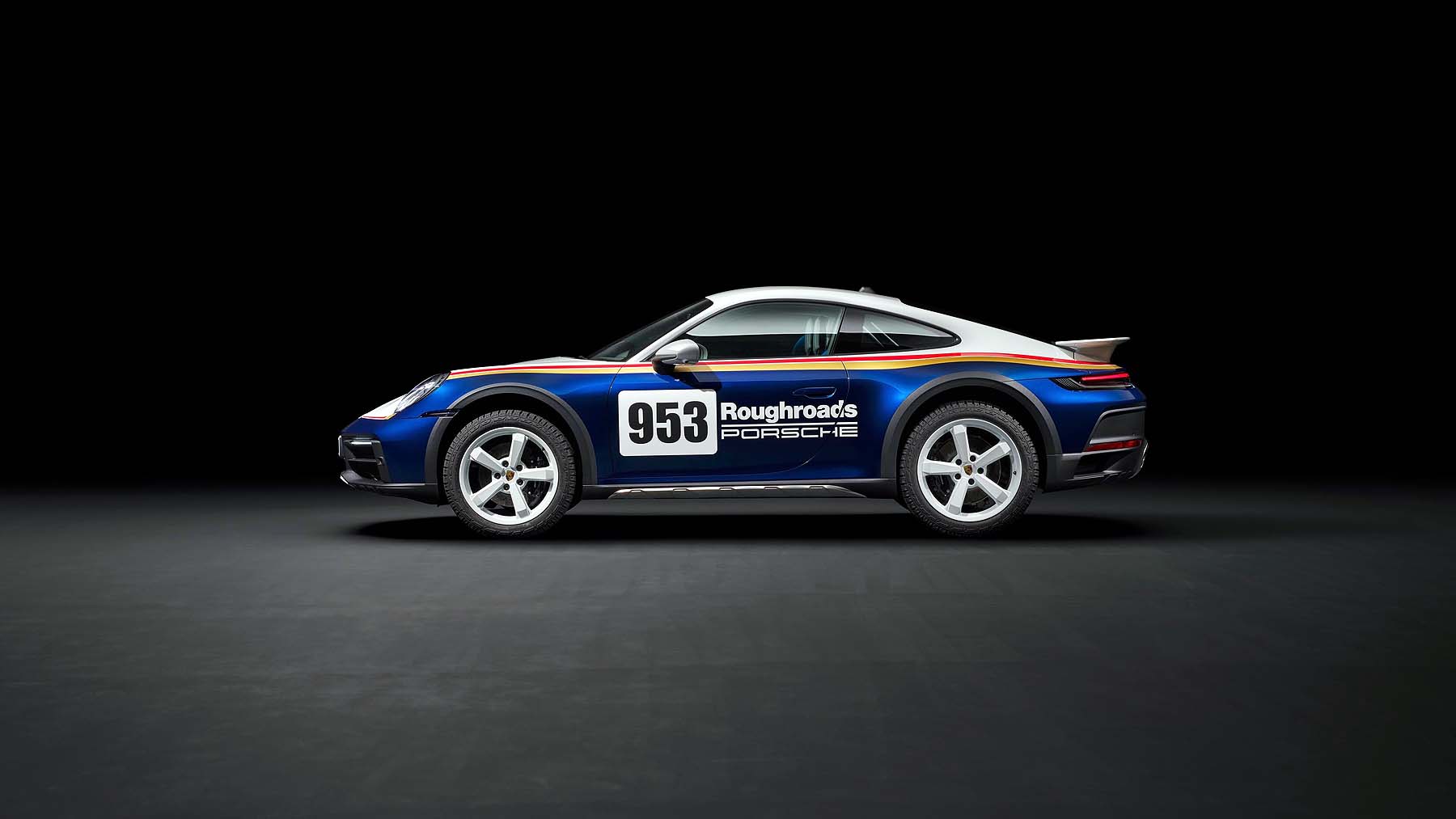 Build your own
For the "rest of us" who don't know the right people, nor have the right bank accounts to afford a 911 Dakar, the option exists to build you're own. To build a Porsche 911 Safari, several modifications are necessary. The suspension is raised, allowing for increased ground clearance and better off-road capability. Larger, off-road tires are fitted to provide enhanced traction and durability. Wider fender flares are installed to accommodate the larger tires and give the car a more aggressive look. Skid plates are added to protect the undercarriage from rocks and debris. Rally-style auxiliary lights are mounted to the front for improved visibility. A roll cage is installed to enhance safety during off-road driving. These modifications transform the Porsche 911 into a capable and rugged Safari machine, ready to tackle challenging terrains with style and performance.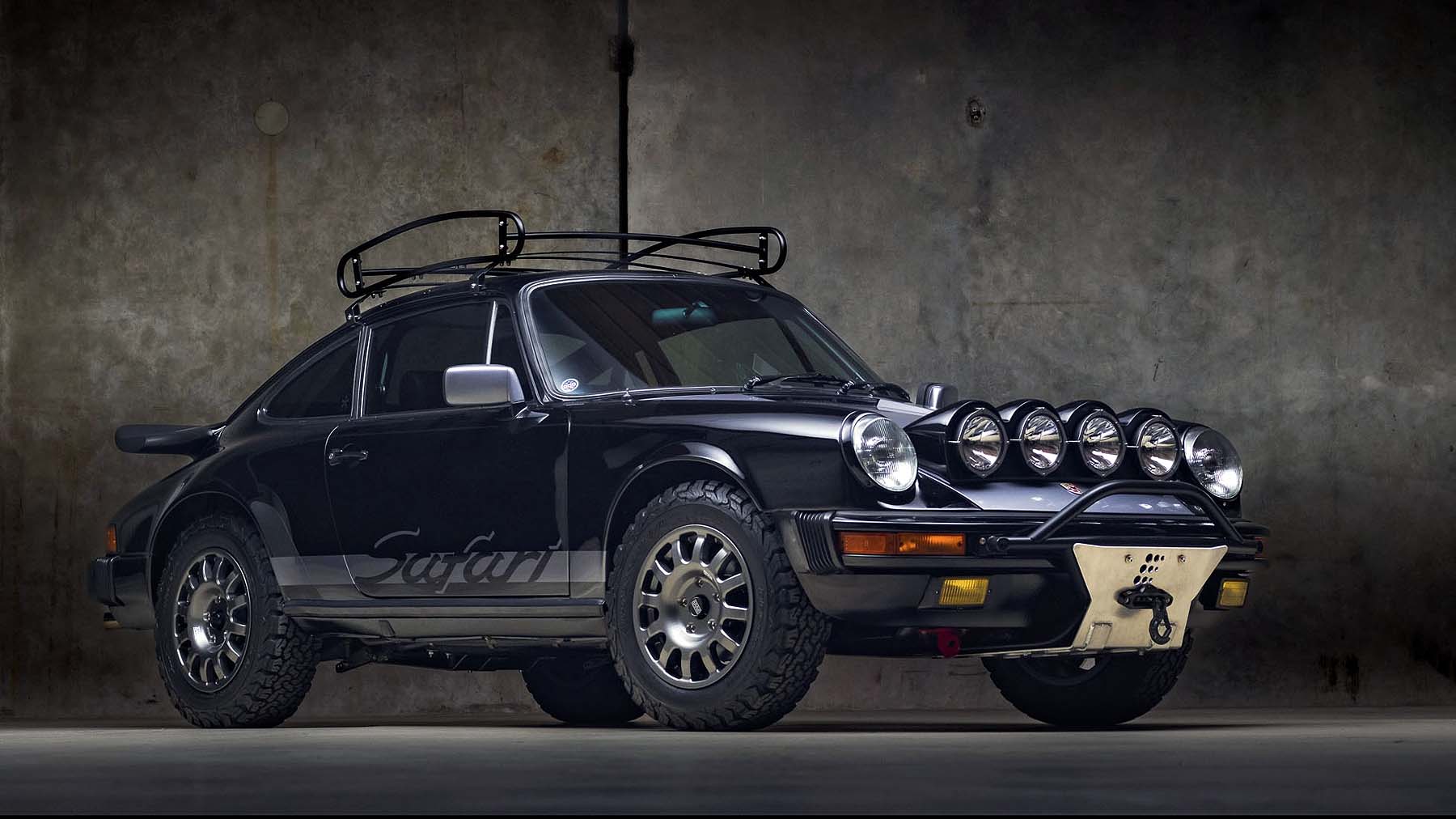 Market Place
Lastly, the option of buying a 911 that has already converted into a rally/safari style is an attractive one. Looking at Bring-a-Trailer, there's been quite a few custom builds successfully sold recently.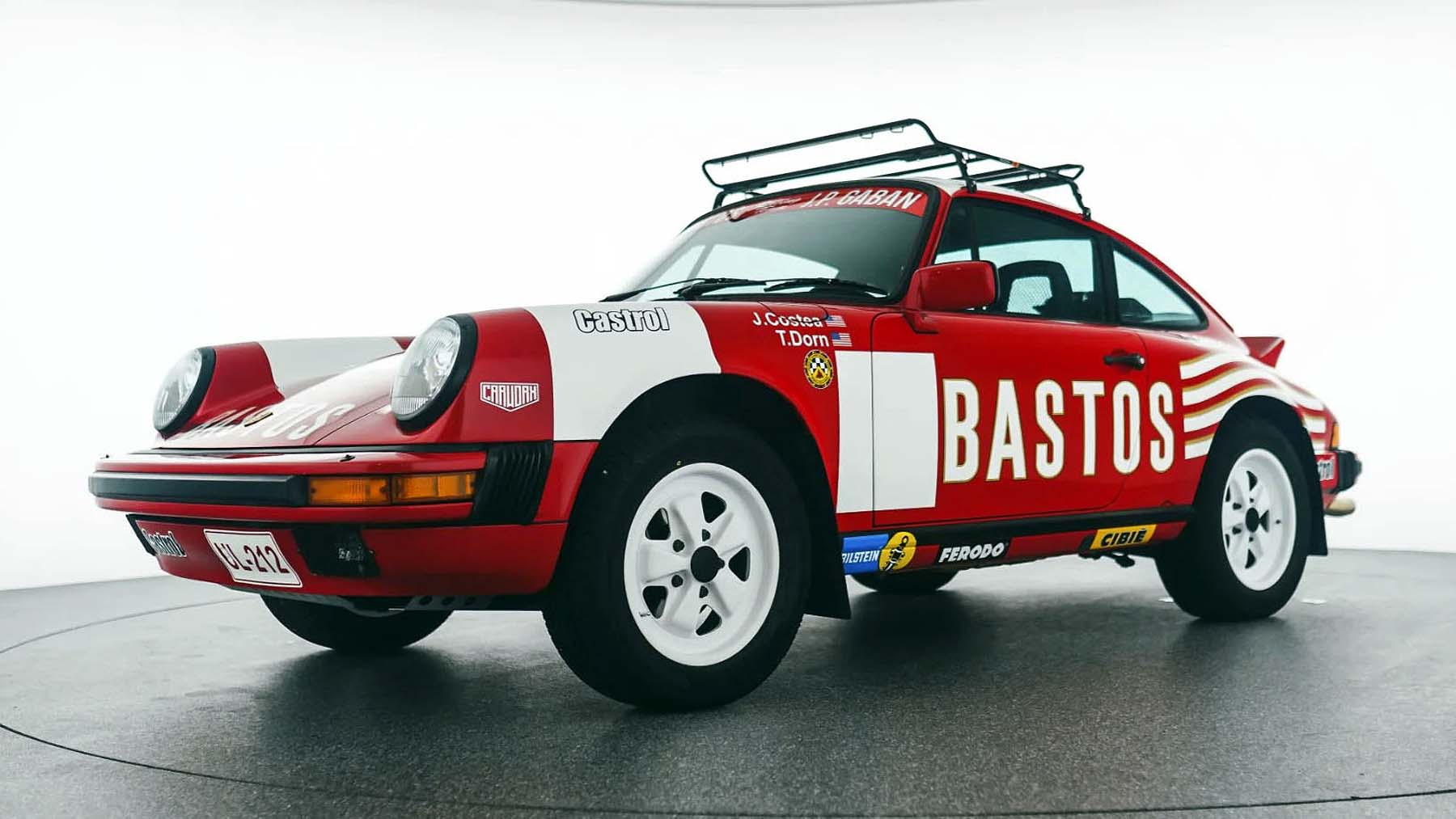 Conclusion
While Porsche's focus has shifted towards circuit racing and sports car competitions like the 24 Hours of Le Mans, its rallying heritage remains an integral part of the brand's motorsport legacy and as such, will continue to influence special editions and privately customized cars.
Related Videos