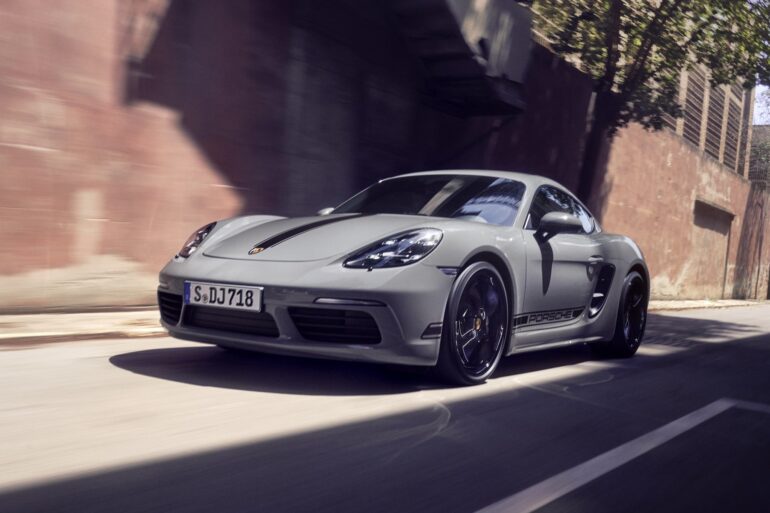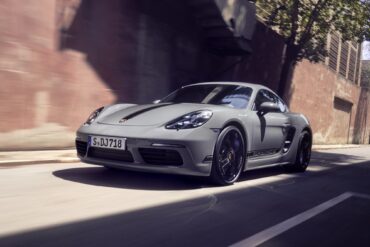 Fresh colours and harmonious contrast packages characterise the new Porsche 718 Boxster Style Edition and 718 Cayman Style Edition sports cars. Available on the base model, this is a sweet package for the buyer looking to jazz up their base Cayman or Boxster and make them really special. Underlining Porsche's commitment to ever more creative and vibrant bespoke finishes, the new models are characterized by special colors and matching contrasting elements. This is evident with the new color Ruby Star Neo, a modern interpretation of the color used on the 964 Carrera RS.
2024 Porsche 718 Cayman Style Edition Pictures & Gallery...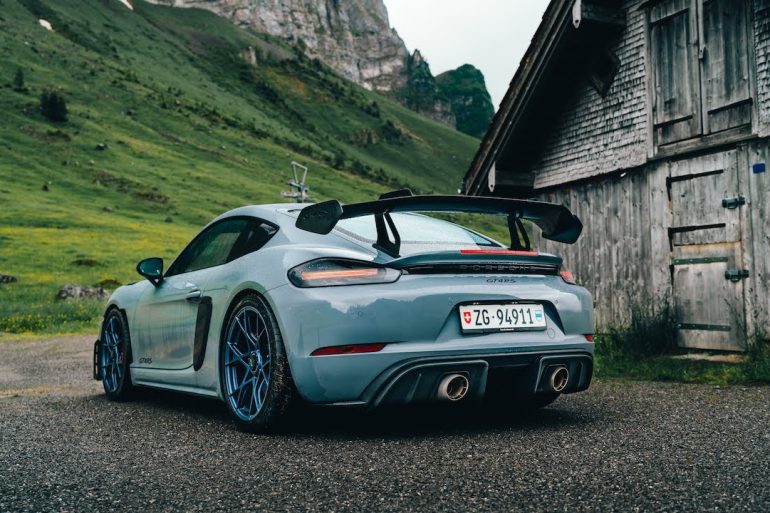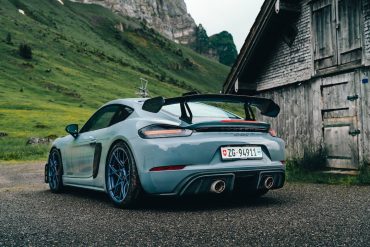 This is What Peak Porsche Feels Like Porsche Switzerland lends Luke a brand new GT4 RS for a long stint...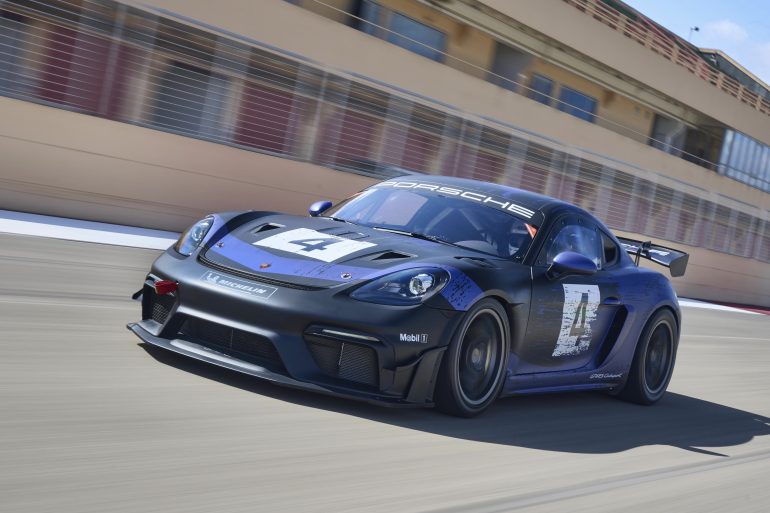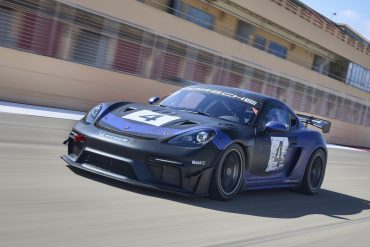 The most significant change is the 4.0 litre six-cylinder boxer engine. This high-revving powerplant has been taken directly from the 911 GT3 Cup race car and develops 500 PS in the 718 Cayman GT4 RS Clubsport – 75 PS more than the previous GT4 Clubsport model. In addition to many upgraded details, the focus in developing the new 718 Cayman GT4 RS Clubsport was on further improving overall performance. The standard 7-speed dual-clutch transmission (PDK) fitted to the car now uses all seven forward gears, rather than six.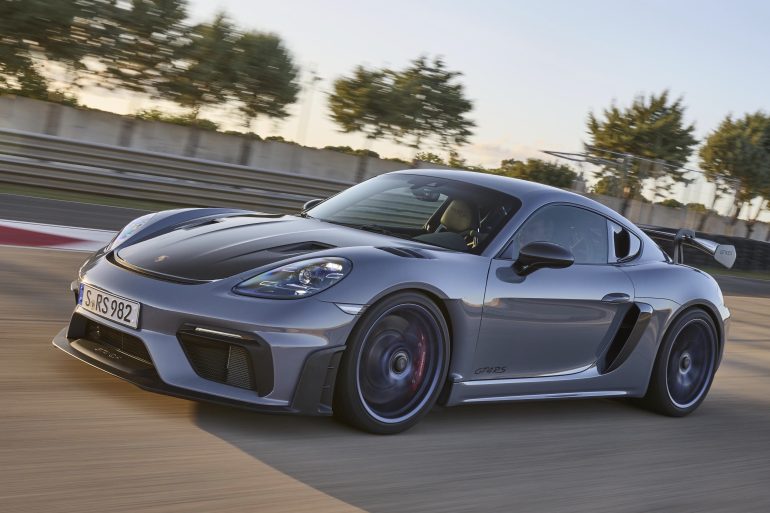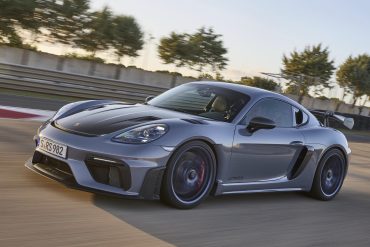 New for 2022 is the most exciting Cayman ever, the 718 Cayman GT4 RS. The GT4 RS is equipped with the same scintillating flat-six engine that powers the 911 GT3. It's a 4.0-liter unit that makes 493 hp and 331 lb-ft of torque in the GT4 RS. Porschephiles will notice that those figures are not quite as high as in the 911 GT3, which packs 502 hp and 346 lb-ft. Big numbers for a small, lightweight car. It is only available with a seven-speed dual-clutch to optimize lap times further. Nobody has driven it yet from the motoring public, but we eagerly await that day and will report back here.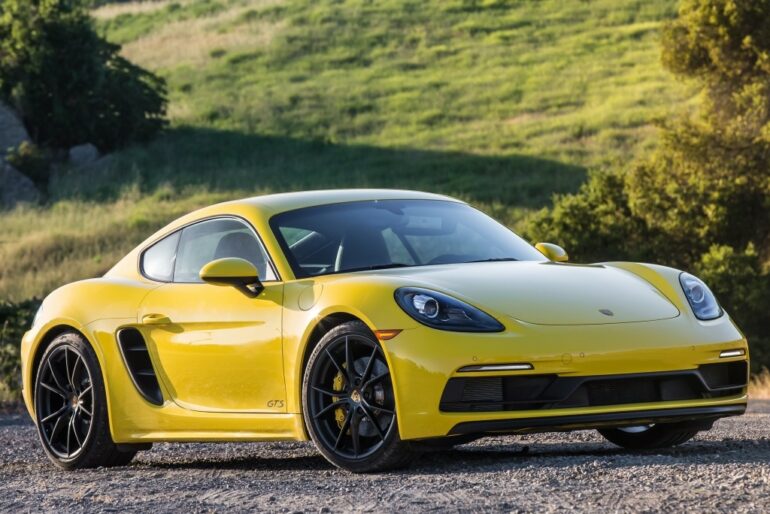 The 2021 Cayman GTS 4.0 is the perfect car. The old GTS used a 2.5-liter turbocharged flat-4, and while it was a perfectly strong engine with lots of low-end torque, it lacked the personality and linear power delivery of a free-breathing flat-six. It didn't sound half as good, either. The GTS 4.0 was built to offer more performance and more grunt as well as a more aggressive design and all the good options included as standard. The new 4.0-liter engine is borrowed from the 718 Spyder and Cayman GT4, detuned to produce 394 horsepower and 309 pound-feet of torque. A 6-speed manual is standard.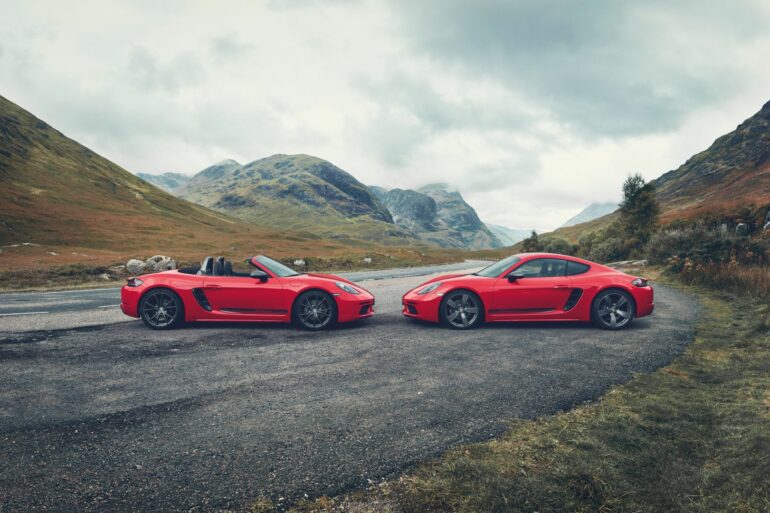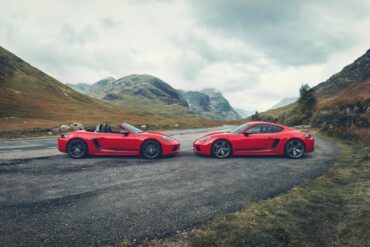 4th Generation Porsche Boxster & Cayman (982) Story & History Boxster & Cayman 982 (2016 – 2016) Official photos: Boxster...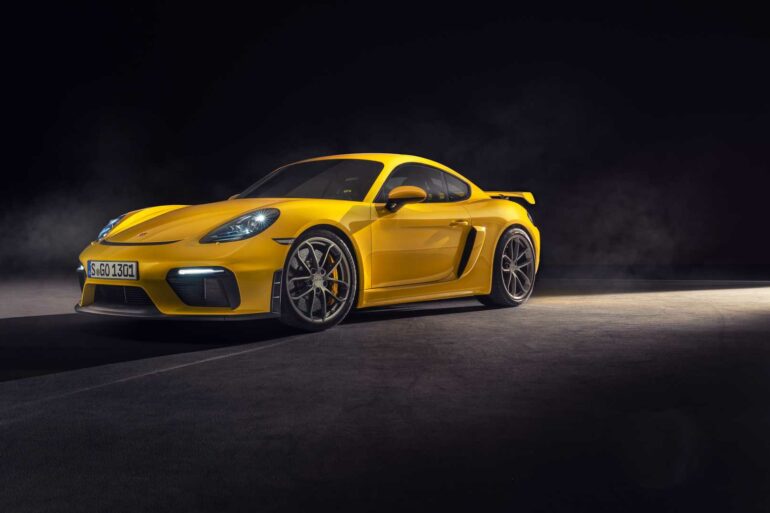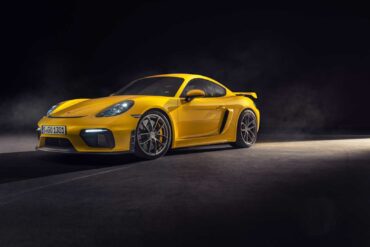 The 718 Porsche Cayman GT4 is everything you could possibly want in a sports car. The sublime combination of a legendary chassis and naturally aspirated 6-cylinder Porsche engine is accentuated by the emphasis that less is more when done right - and nobody does this better than Porsche's GT division. No one will make the argument that these are objectively inexpensive cars, but for those in the market for an introductory dose of supercar sensory-overload, the GT4 checks all the boxes, and then some. Need a track car and daily driver in one package? Then the 718 Cayman GT4 may be the car for you. An absolute blast.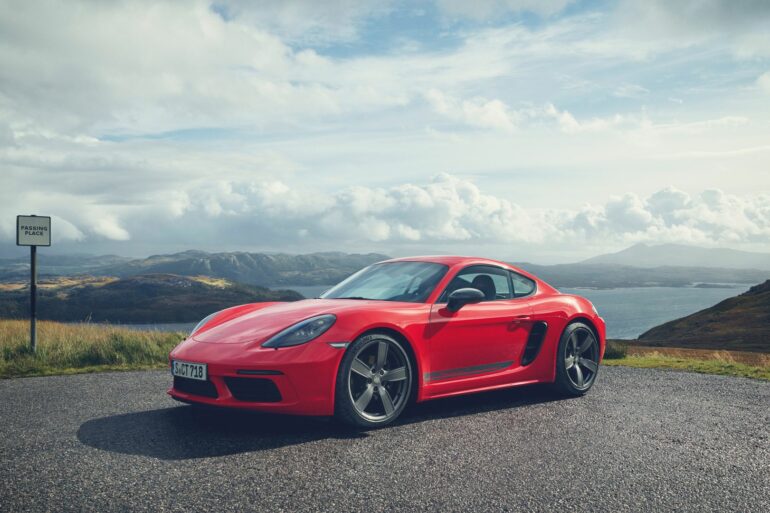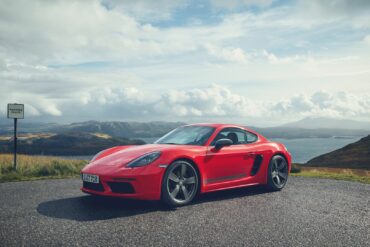 Similar to the 911 T, the 718 Cayman T is not the fastest, most luxurious or even the cheapest of all the 718 variants. However, the car is a unique combination of features and nuances that add up to more than the sum of its parts. The T-wins are the perfect car for somebody who knows exactly what they want, and wants nothing more than that - the purist's car. The Cayman T is equipped with the base-model 718's mid-mounted 2.0L flat-four turbocharged engine, which produces 296 bhp @ 6500 rpm and 280 ft lbs of torque. The Sport Chrono package is included as standard.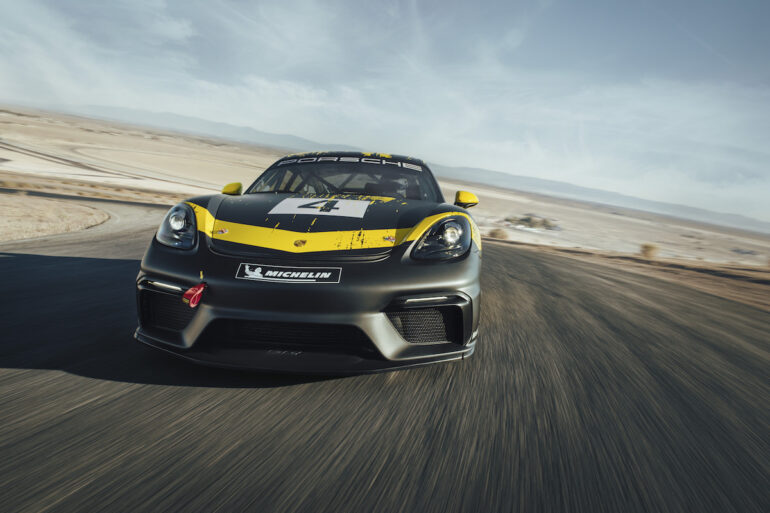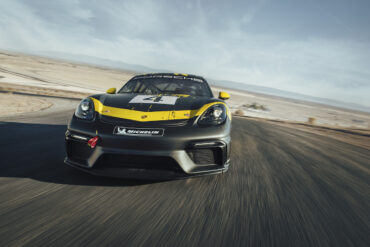 On 3 January 2019 the 718 Cayman GT4 Clubsport was unveiled in two variants, Competition and Trackday, with first customer cars delivered to customer teams ahead of the 2019 Roar Before the Rolex 24 Hours at Daytona International Speedway. The race car is powered by a 3.8-litre naturally-aspirated flat-six engine producing 425 PS (419 bhp; 313 kW) at 7,500 rpm and 425 N⋅m (313 lb⋅ft) at 6,600 rpm connected to a 6-speed PDK gearbox. The kerb weight is 1,320 kg (2,910 lb). Both variants feature a welded-in roll cage, a six-point harness and race bucket seat, a selection of body parts made of natural-fibre composite materials and race suspension from the 911 GT3 Cup.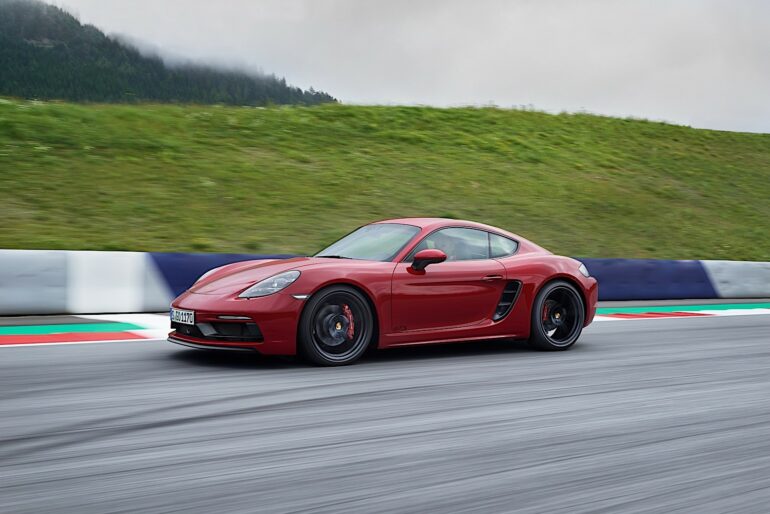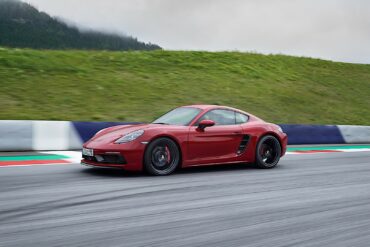 Porsche expanded its mid-engine range with the new two-seater Porsche 718 Boxster GTS and Porsche 718 Cayman GTS. The vehicles' power has now been increased to 269 kw (365 hp) thanks to a newly developed intake duct and an optimised turbocharger for the 2.5-litre, four-cylinder boxer engine. With these improvements, the engine delivers 11 kW (15 hp) more power than the 718 S model and up to 26 kW (35 hp) more power than its GTS predecessor models with naturally aspirated engines. The new mid-engine sports cars are available with manual six-speed transmission or optional PDK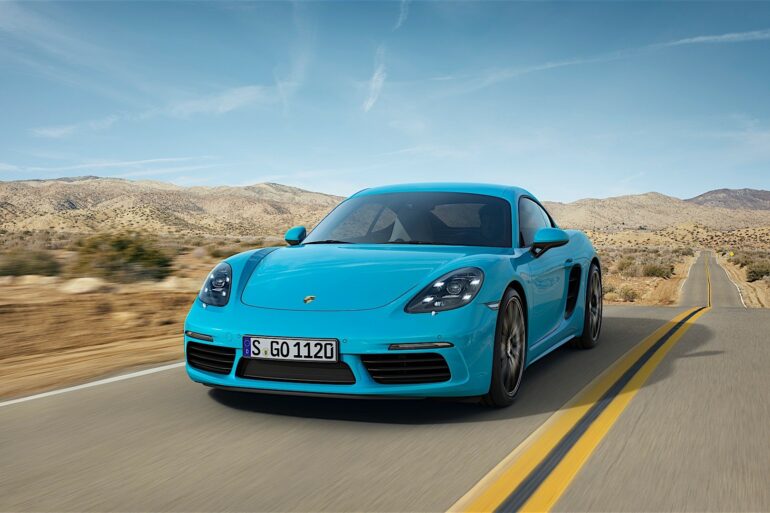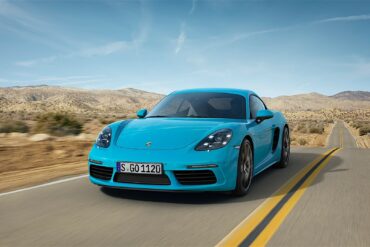 Searching for more muscle? The 718 Cayman S got a new 2.5L turbocharged boxer 4-cylinder. Power comes in at 345 bhp @ 6500 rpm and torque is a really strong 310 ft lbs @ 1900 rpm. For reference, the outgoing 981 Cayman S had 311 bhp and 265 ft lbs of torque. While we hate the drone of the turbo four cylinder, there is absolutely no doubt that is much more powerful and that performance numbers are much stronger. 0 – 60 mph is over in just 4.0 seconds and the quarter mile is finished in 11.9 seconds flat. Much faster than the outgoing model. But is it as engaging? No.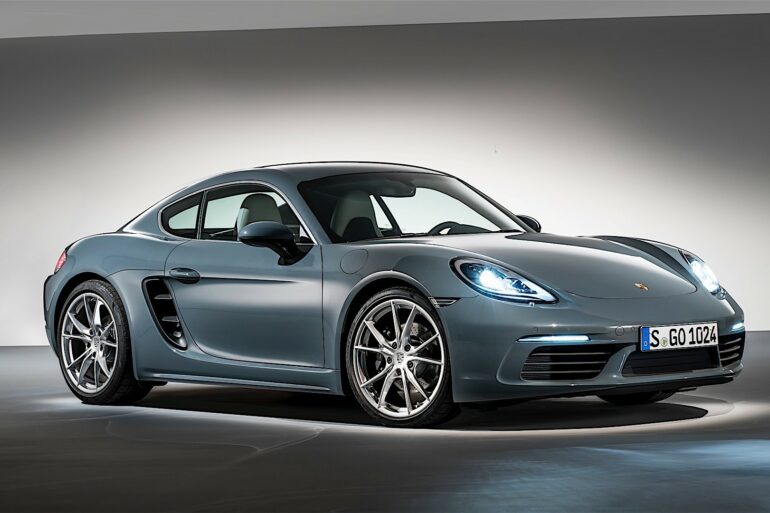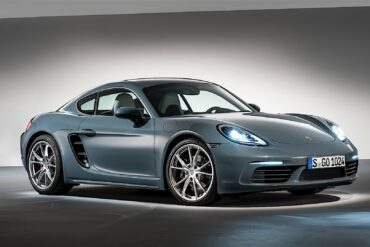 With the 982-generation Boxster/Cayman platform, Porsche went back in time to pull out the 718 name, a reminder that the sports car maker has been doing the small sports car thing for a long time. The 718 of course, is diminutive race car that won the Targa Florio race in 1959 and 1960. The marketing stunt was meant to evoke these past Porsche racing successes with light cars like the 718 that outmaneuvered competitors with larger and more powerful engines. The reason? Porsche got rid of the naturally aspirated flat-6 engines and instead would now have flat-4 turbocharged engines.