In the past, we have covered a Type 964 911 Carrera 2 Speedster, a Type 986 Boxster spec race car, and even a 914/6 Restomod. Today, we continue our Porsche Profiles series with a Type 987 Porsche Cayman S that is, for one man, his complete unicorn car. As well, in a bit of a twist, Chirag G, the owner of today's profiled car, has provided us with the full story of why the Cayman S was the car for him, in his own words.
It all started, as it has with many of us, with the seeds of a dream planted in the earlier years…
Note: Some of the provided content has been edited for clarity and conciseness.
I have been collecting posters and die-cast models of my favorite sports cars since childhood. I still remember my father used to make me a collage of cars on white sheets of paper for me to display in my room. We used to neatly cut out the car photos from magazines and newspapers and then he would make a hanging display booklet for me to go through while he was posted away from home (He was in the Army; now enjoying his retired life).

To us here at Stuttcars, something about the perfect balance of the dimensions of the Type 987 Cayman just looks… right. The driver is dead smack on the pivot center, the wheels are neither too big or too small, and there are no hunched up lines or aesthetically displeasing angles. It just looks good!

Through the years, I started liking Ferrari, Lamborghini. McLaren and Porsche cars, while Japanese tuners were always closer to my heart due to being affordable and easily accessible. I would also go on to collect car cards, visit car shows and check out any sports cars I would see parked in the lot. So, that's how my love for cars began at a very early age. Also, my parents gifting me a lot of Hot Wheels cars during my growing years only added to my attraction towards cars.
Who among our readers out there doesn't have at least one die-cast Porsche on a shelf somewhere? Be honest, even those of us that write for Stuttcars have a die-cast or two on our shelves, even if we don't have a Porsche in the garage (yet!). We all could probably talk endlessly with our families and friends, telling the stories of when we saw our first Porsche, when we were able to sit in one, feel the way the car just wanted you to turn the key and go!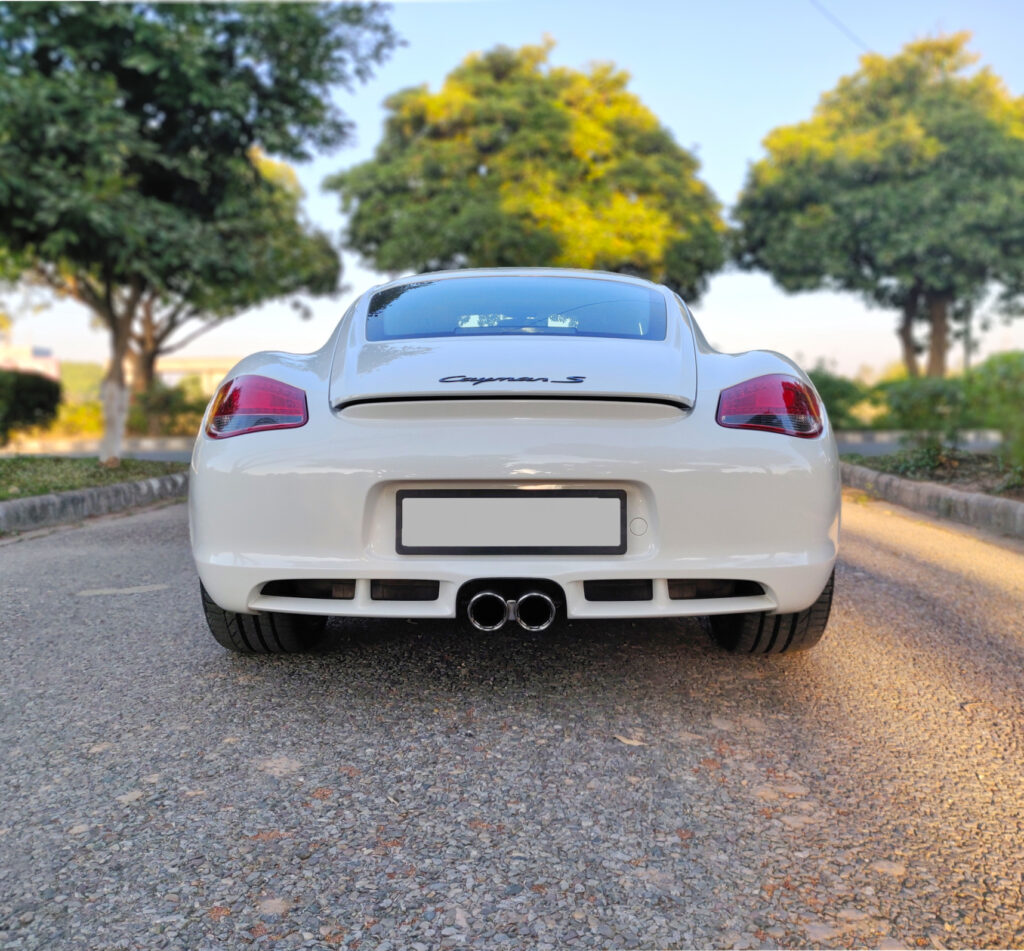 Chirag, like most of us, also has just such a story…
My first real interaction with Porsche happened when I visited the newly opened dealership in my city in the year 2010. I was so excited to go and see the beautiful 987.2 Porsche Cayman S they had on display at that time. A salesman invited me into the dealership and let me sit inside a brand-new Cayman S, it made my year! He also gave me a hardback Cayman S brochure, which was more like a book.

I studied that brochure for months, reading all the technical features again and again! I was literally hooked, although it took a long while before I could afford one. It was, and for me still is, the most amazing car designed for Porsche by Pinky Lai, and also one of his last. None of the succeeding generations could ever come close to the raw feel and real driver engagement of the 987.2 Cayman S or R to me.

One of the most important bits for Chirag was that the car has hydraulic steering, giving accurate, real-time feedback so you can carve each corner precisely.

Let me summarize what this gen had that the newer generations still don't have sadly:

Hydraulic steering to feel the weight of the turn so you can hit every apex
Long travel/long modulation brakes, with excellent brake feel
A real, cable connected handbrake
Short wheelbase for optimal agility
Proper sports car dimensions (The perfect balance front and rear)
Raw feel
True, real-time Feedback
Analog buttons with tactile feedback (No distractions on the road)
Analog dials and gauge cluster
Better visibility than the newer generations because of the low shoulder lines
Pinky Lai design and killer looks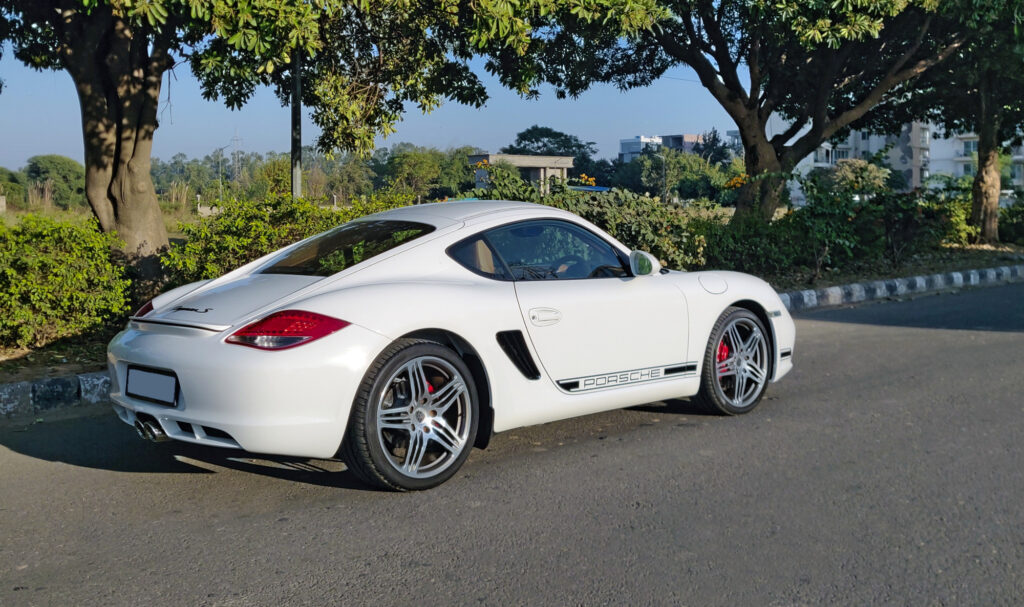 Not much more has to be said, honestly. Now, while we agree with Chirag on all 11 points of his list, it is a well known fact that Porsche enthusiasts and owners alike can be… opinionated. We only need to toss the subject of "air-cooled vs water-cooled" into a room full of said owners and enthusiasts, lock the doors, and two days later, a consensus would be absolutely nowhere in sight with one hell of an argument ongoing.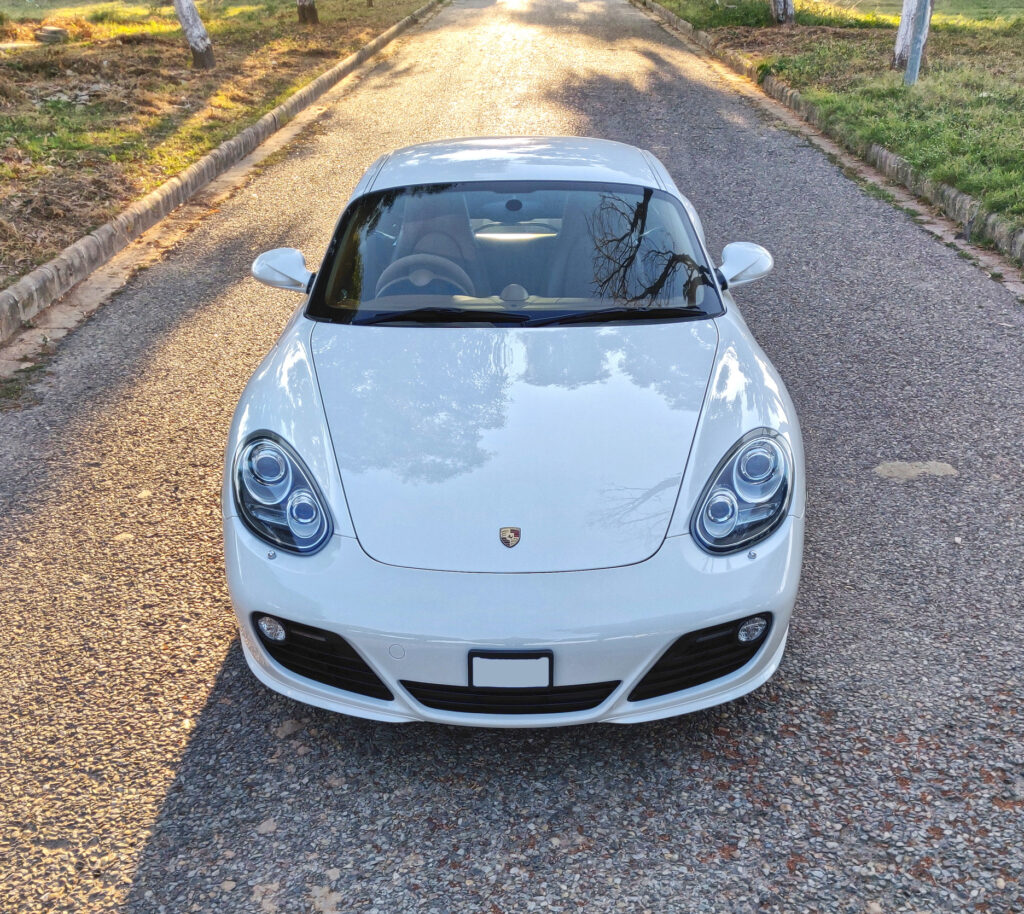 In that same vein, there are those that believe that Porsche, at least the automotive side of it, has not been as true to Ferdinand's original vision as it should have been every since the VW GRoup bought up the controlling stake of the company. While the VW Group ownership has seen the technology of the cars, including the introduction of one of the best EV's in the world with the Taycan, move ahead in leaps and bounds, there are some that think, as Chirag outlines below, that the soul of Porsche is slipping away…
Up until the 987.2 or 997.2 generation, the Porsche Automobile division was still owned by the Porsche family. Then, Volkswagen happened and it actually killed this brand's philosophy the moment they took charge of Porsche. All their models post 997/987 gen have been big on compromises and even bigger on marketing with an ever-increasing eye towards profits. The first thing they introduced on the newer cars was Electric steering that was weightless and fake, followed by fake pops and bangs from the exhaust, longer wheelbase cars with increased dimensions among other things. The whole Porsche philosophy is gone and most of the Porsche parts in Porsche cars are now made by VW/Audi instead of "Made in Stuttgart." As of the 981/991 generation, they have successfully replaced all Porsche 'Sports Cars' with 'Luxury Tourers' and the profits are at an all time high. Seems to me like enthusiasts and purists don't matter anymore.
A controversial opinion, or one that resonates true with many of you? We have our own opinions about it, but the fact of the matter is that there are about as many opinions out there as there are options you can select when ordering a 718 Cayman. Some are grouped loosely into packages, others are ones you ascribe to if you are truly wanting that one special thing for your own car/opinion.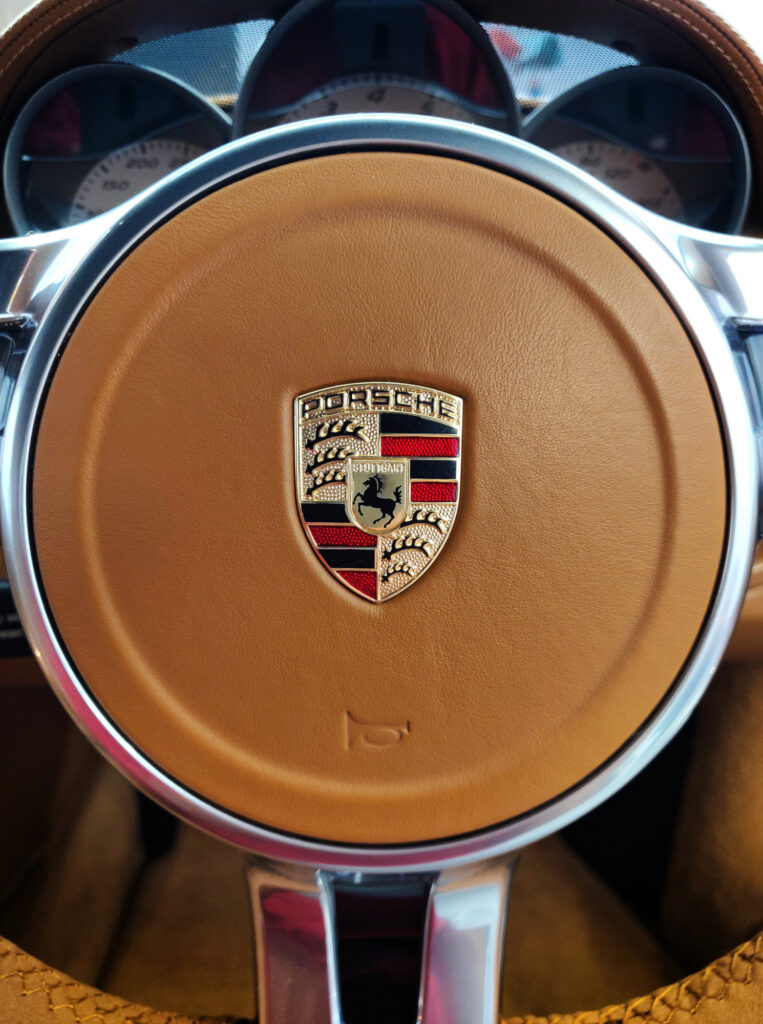 Yet, while Chirag has had a passion for the 987 Cayman S for the longest time, only recently, after a lot of searching and waiting patiently, one day in 2021 the planets aligned…
Being a student in 2010 and short on funds, I could not purchase a Cayman S but having seen it in person, it had made a huge impact on me. I had realized that I badly wanted that car and so I would use the online configurator in my free time to mock up the way I would personalize my car. Later, I went on to study at college and then joined the Army myself and many years went by but the dream never died. It wasn't until 2021 that I finally realized my dream. I had been searching for a 987.2 Cayman S for 5 long years because I wanted the exact same spec I would have ordered it in. Along with that, I wanted the car to have low miles with a complete service record, and to be completely, utterly factory stock (No aftermarket exhausts, Audio System, etc.).

It did take a long time but finally I found one as if it was tailor made for me. The first owner was a gentleman and had kept it like a baby. This particular example was painted Carrara White and came with the following options:

– Triple Radiator Setup

– 7 Speed PDK (Porsche's Lightning-Fast Dual Clutch Transmission)

– Sport Chrono Package Plus

– Porsche Communication Management (PCM 3.0) w/ Extended Navigation Module

– Bose Surround Sound System

– Extended Leather Option

– Natural Brown Leather Interiors

– Porsche Crest Embossed on Head Restraints

– Porsche Design Steering Wheel w/ Paddle Shifters

– Floor Mats in Interior Color

– Auto Dimming Rear & Wing Mirrors w/Integrated Rain Sensor

– Illuminated Stainless Steel Door Sill Guards

– Porsche Sports Exhaust System

– Bi-Xenon Headlights with Dynamic Cornering Lights (PDLS)

– Integrated Headlamp Washers

– 19-inch Turbo Wheels, Forged (The only Forged wheels in Porsche lineup at the time)

Now that's exactly what I wanted in my car! We arranged to meet at the owner's residence and finalized the deal. After finishing off the paperwork, I drove home my very own Cayman S with only 12,500 miles on the odometer. Although the service records were totally up to date, the OCD in me forced me to get every single service done as if the car just came from the factory. I had already gone through hundreds of threads on hundreds of forums on this car and without thinking twice got every single service done. It wasn't cheap, but every single penny spent on this car – PRICELESS.

Even to this day, when I see her parked in my garage every morning, I fall in love with it even more than I did yesterday. There's something about it that no other car can offer. There may be faster and better handling cars out there today, but for me this one holds a very special place that no other car can ever replace. Maybe in future, I might get a Ferrari F430 or a 458 Italia because they offer the same mid-engine layout, hydraulic steering and better driving dynamics but my Cayman S will still continue to grace my garage forever.

"Brunhilda", as I like to call her, is here to stay!
Photo Gallery