The leading Porsche of Gooding & Company's Pebble Beach Auctions is undoubtedly this incredibly maintained 1960 Porsche RS60 (Estimate: $5,500,000 – $6,500,000). Unveiled in January 1960, the RS60 represented the ultimate evolution of Porsche's aluminum-bodied, four-cam Spyder. Improving upon its predecessors, the RS60 featured a larger cockpit, unequal-length wishbone rear suspension, improved brakes, and more modern 15" wheels. It came equipped with Porsche's potent Type 547/3 four-cam engine, culminating in a highly efficient sports car well suited for technical circuits and open road races.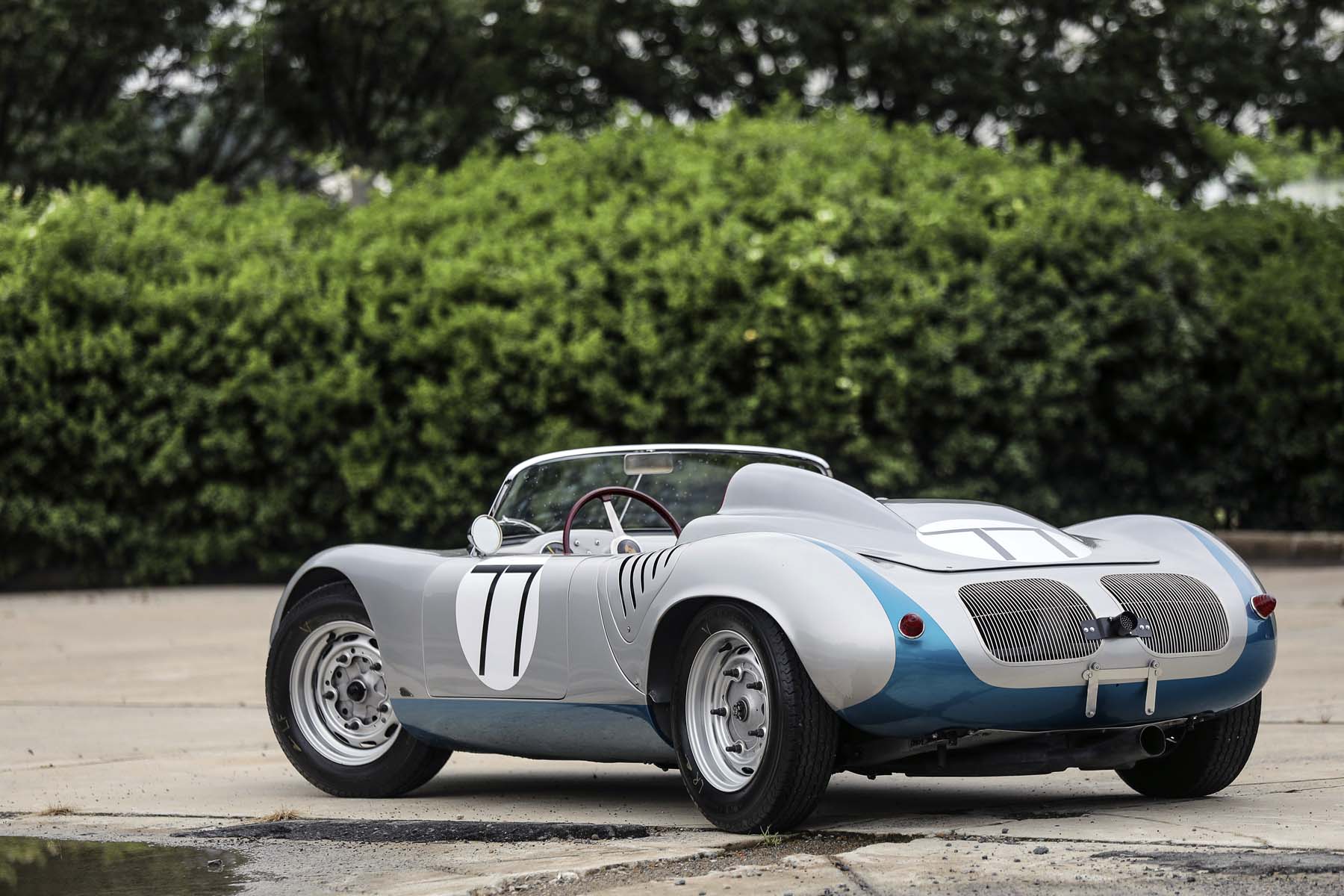 Giant Killer
With its exceptional road-holding, braking, and acceleration, the RS60 was the first Porsche to pose a real threat to the large-capacity sports racers of its time and competed triumphantly upon its debut. A total of just 17 RS60s were built, four of which were retained for Porsche's own works team. The RS60 on offer here, chassis 718-060, is among the finest, most original Porsche Spyders extant, possessing an illustrious period competition history, well-documented provenance, and uncommon originality.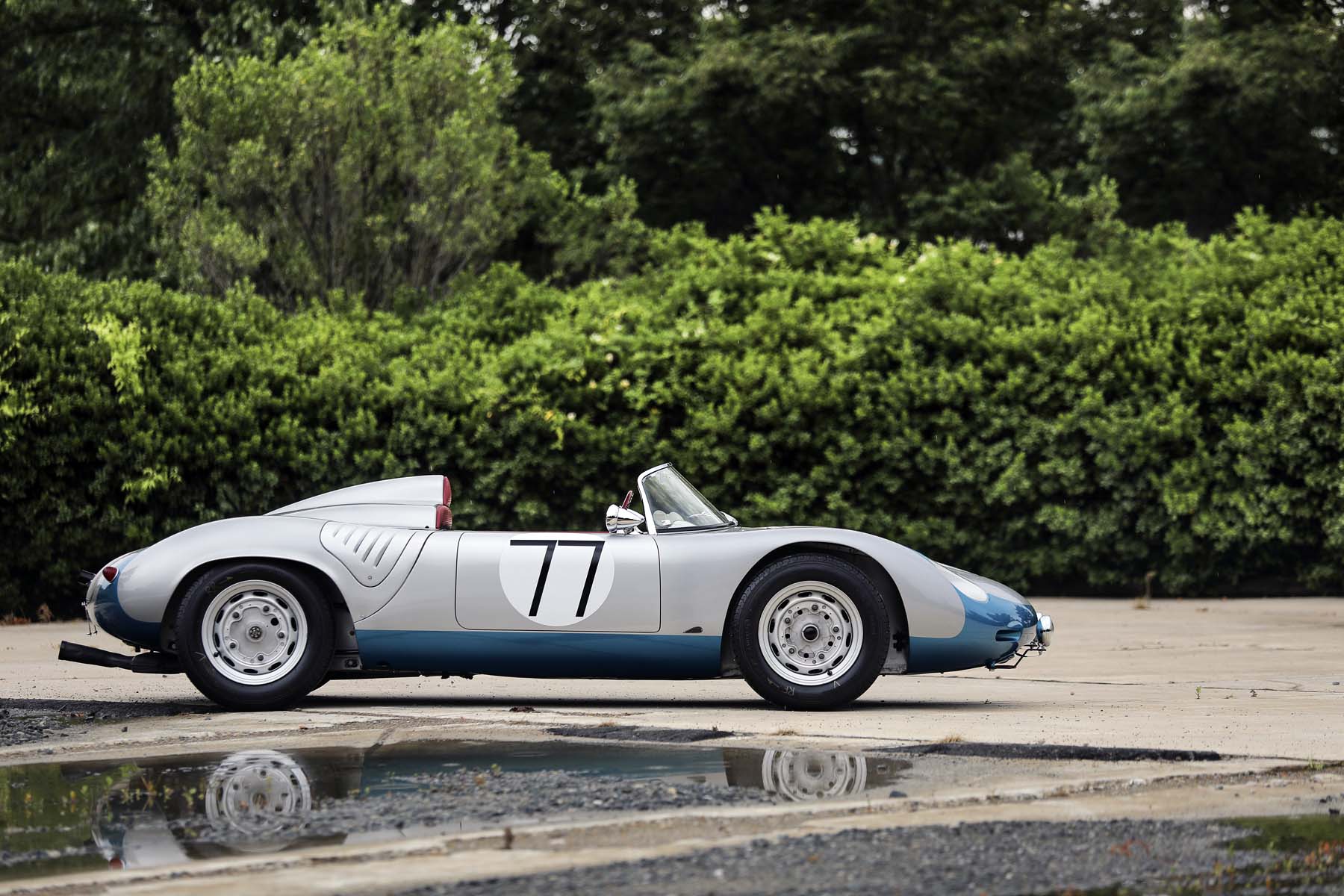 One of six customer deliveries
One of only six customer RS60s delivered new to the US, it was ordered for its first owner, William Wuesthoff of Milwaukee, Wisconsin. Per documentation on file, 718-060 was originally finished in silver and equipped with Type 547/3 four-cam engine no. 90254. Upon its arrival, Wuesthoff painted a distinctive metallic blue accents on the body, immediately distinguishing it from other silver Spyders. Between 1960 and 1963, Wuesthoff campaigned the RS60 in 17 races throughout the US, achieving 12 class wins in the process. Just as astonishing as its incredible performance was its impeccable condition after four seasons of active racing: the RS60 was meticulously maintained by Chicago-area Porsche expert Glen Carroll, and avoided any serious incident due to Wuesthoff's careful and intuitive driving. In late 1963, Wuesthoff sold 718-060 to legendary Porsche racer Bruce "King Carrera" Jennings, and the Spyder has been collector-owned by knowledgeable enthusiasts since, including three decades in the ownership of pioneering collector Dr. William Jackson.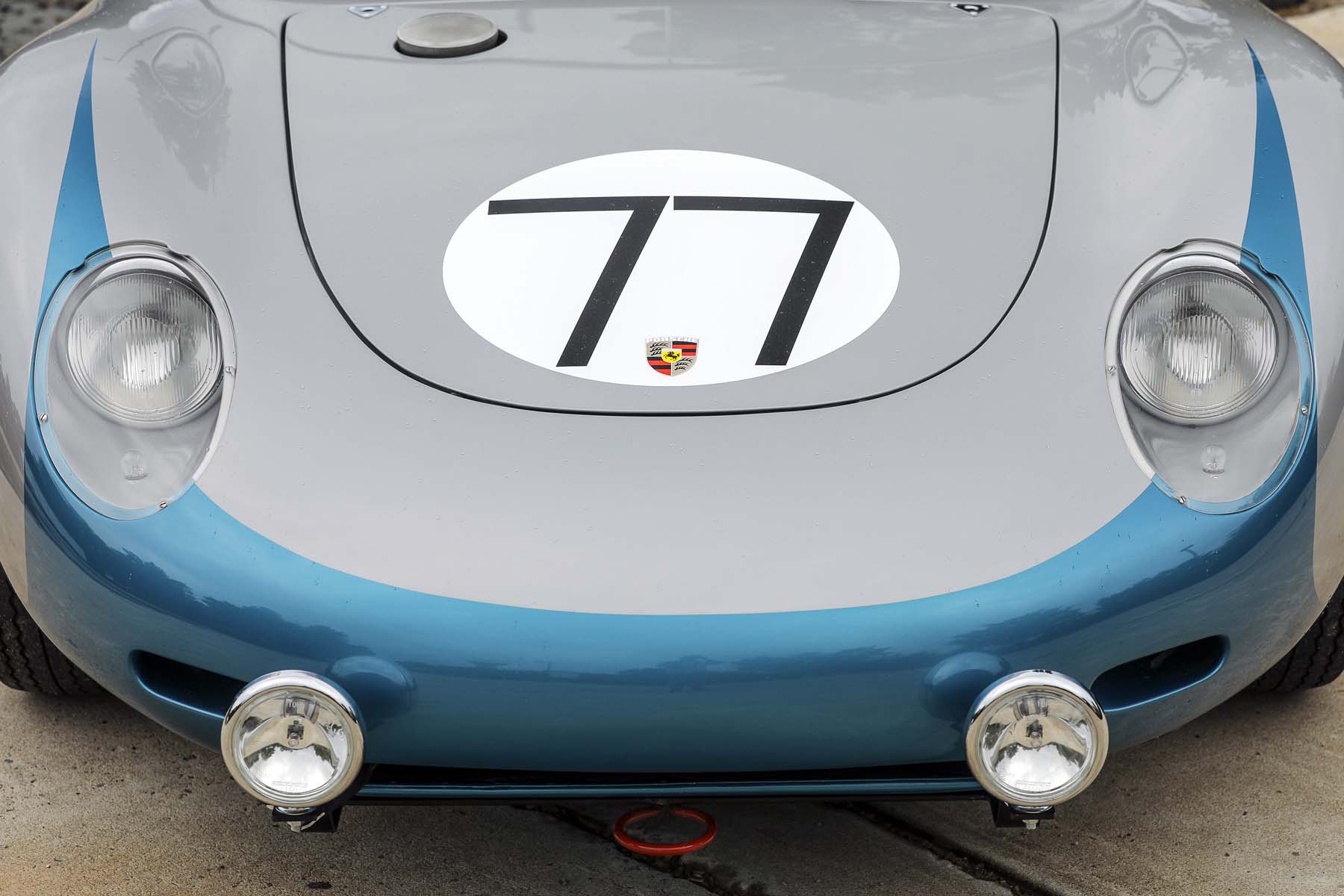 Maintained by the best
Upon joining the collection of Peter Le Saffre in late 1999, 718-060 arrived at Paul Russell and Company, where the car received a sympathetic restoration, including an engine rebuild by four-cam specialist Bill Doyle. Soon after, the RS60 was sold to William E. "Chip" Connor II, joining his world-class collection. Under his ownership, 718-060 benefited from first-rate preparation and upkeep, and was selectively displayed at leading events such as The Quail and the Porsche Race Car Classics. More recently, the RS60 was campaigned at Rennsport Reunion IV, the Monterey Historic Automobile Races, and Le Mans Classic, a testament to its lasting mechanical fitness. Today, this RS60 comes to market as one of the finest and most original surviving Porsche four-cam Spyders, retaining its original Wendler-built aluminum coachwork and its factory-delivered engine. With its distinctive appearance, unparalleled originality, and provenance consisting of the most respected collectors, 718-060 truly presents a once in a lifetime.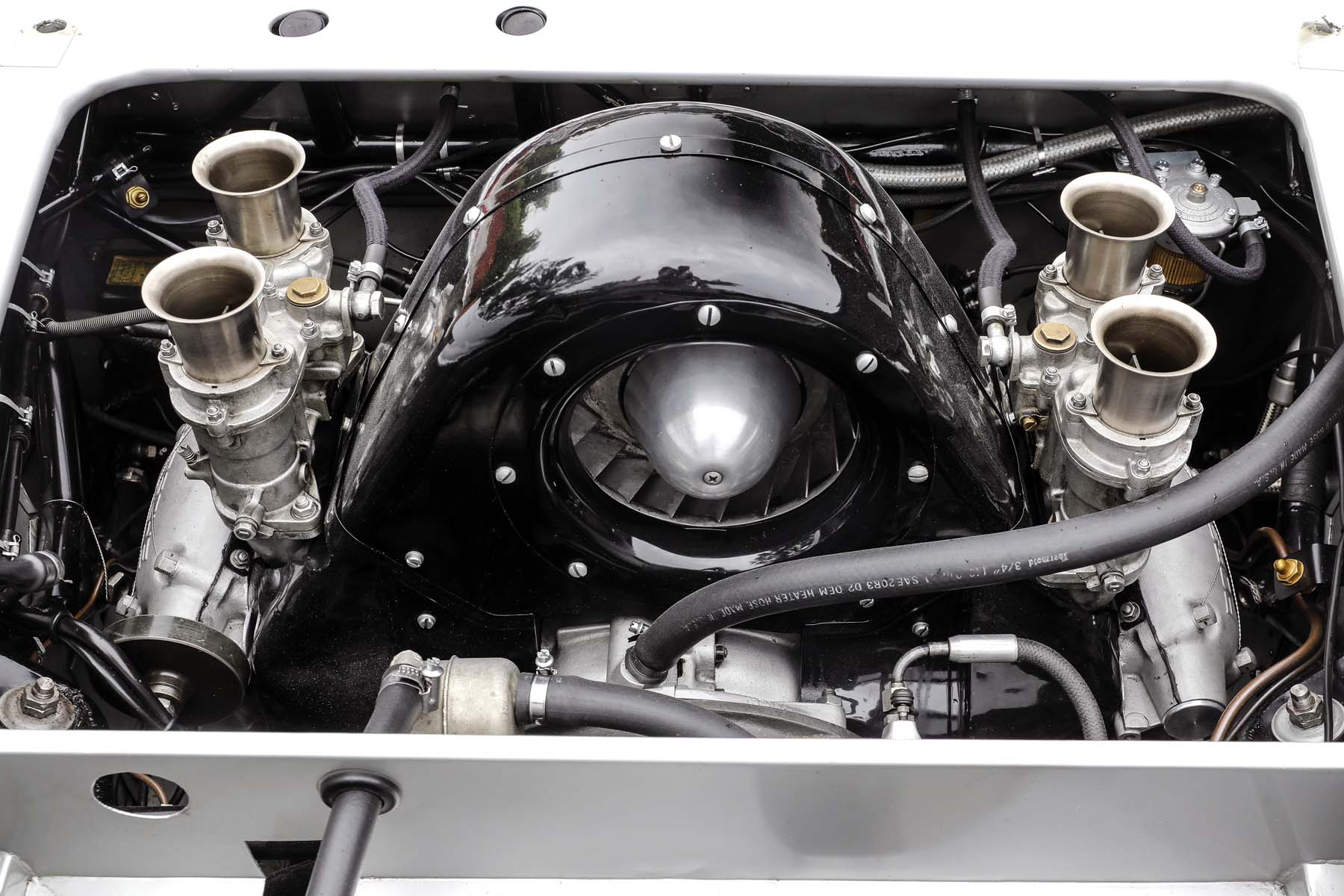 Gooding's David Brynan comments…
"We are proud to present a fantastic lineup of Porsches at our upcoming Pebble Beach and London auctions, which has something for every fan of the marque – from exotic 356 Carreras and Spyders to high-performance 911 variants, including two of the most desirable air-cooled models, the 964 Carrera RS 3.8 and the 993 GT2," says David Brynan, Gooding & Company Senior Specialist. "The RS60 is particularly noteworthy, as it is one of the finest four-cam Spyders extant. This is a car with an exceptional US racing history, which has been cherished by knowledgeable collectors since the late 1960s. A testament to this car's versatility, in the last decade it has been driven on the Colorado Grand, raced at Le Mans Classic, and shown at Rennsport Reunion. For the collector in search of a truly outstanding Porsche Spyder, it doesn't get much better than an RS60 with original bodywork and its matching-numbers engine."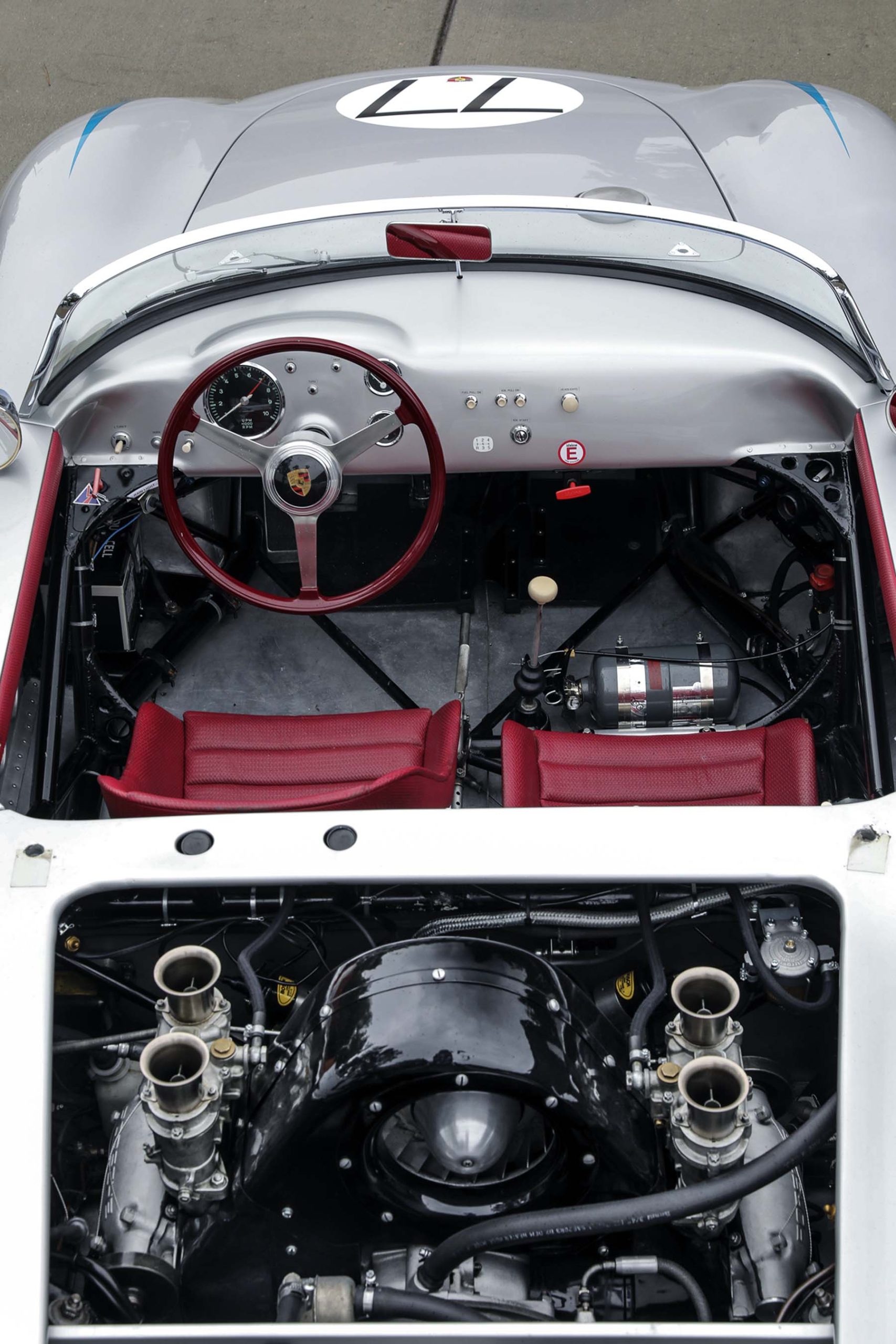 More information HERE