1969 PORSCHE 911 T/R
Being offered at Gooding & Company's Amelia Island Auction is this very rare 1969 PORSCHE 911 T/R, Chassis 119100215, full of history. This is a remarkable Porsche 911 – a factory-built T/R that competed for over 15 years at the highest levels of North American sports car racing. During its extraordinary career, this car was entered in numerous IMSA and SCCA races, including three editions of the 24 Hours of Daytona and eight editions of the 12 Hours of Sebring – the two most important American endurance races. Despite its extensive competition history, this 911 T/R maintains a well-documented ownership chain and presents in much the same form as it did when it was first raced by the Kline VW-Porsche team in 1969.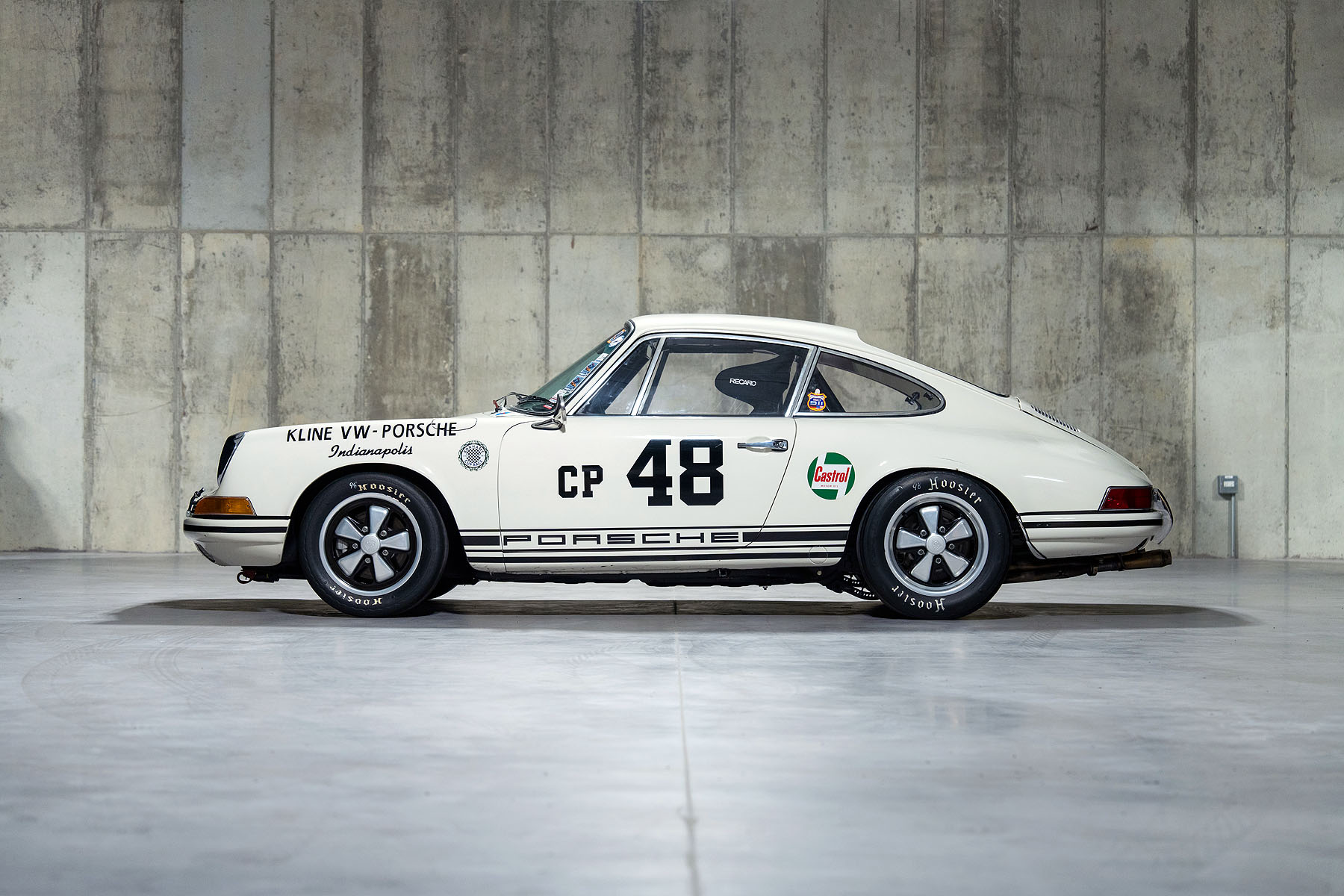 Car Highlights
Rare Factory-Built Competition 911; One of Three T/Rs Built for 1969
Delivered New to Kline VW-Porsche of Indianapolis for SCCA C-Production Racing
Extraordinary Period Race History Includes Multiple Outings at Sebring and Daytona
Winner of the Prestigious 1974 Porsche Cup for Under 2.5-Liter GT Cars
Successfully Campaigned in HSR and SVRA Historic Events and Rennsport Reunion II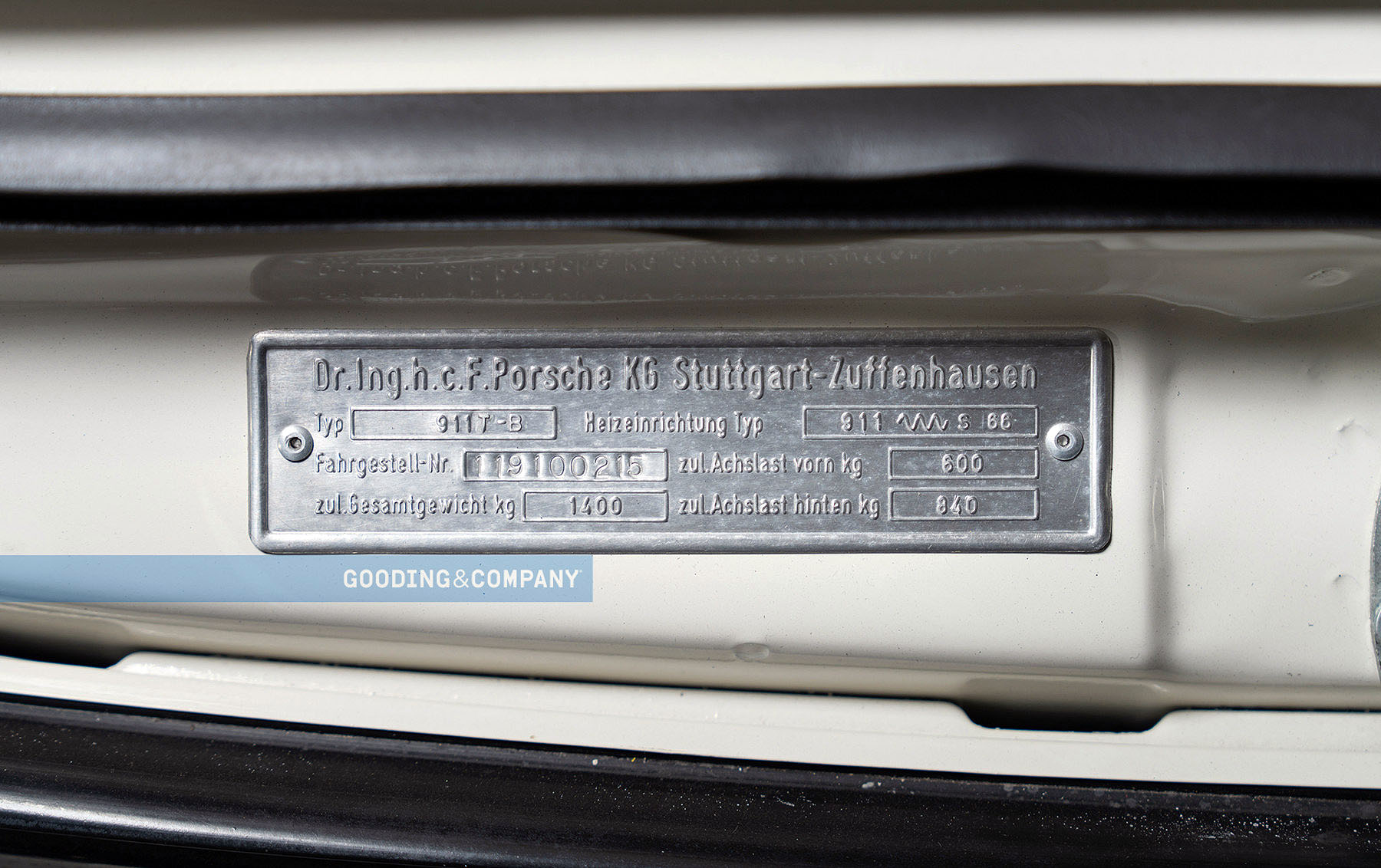 Technical Specs
991 CC SOHC Air-Cooled Flat 6-Cylinder Engine
Twin Weber Carburetors
Estimated 170 BHP at 6,600 RPM
5-Speed Manual Transaxle
4-Wheel Hydraulic Disc Brakes
Front Independent Suspension with MacPherson Struts and Torsion Bars
Rear Independent Suspension with Semi-Trailing Arms and Torsion Bars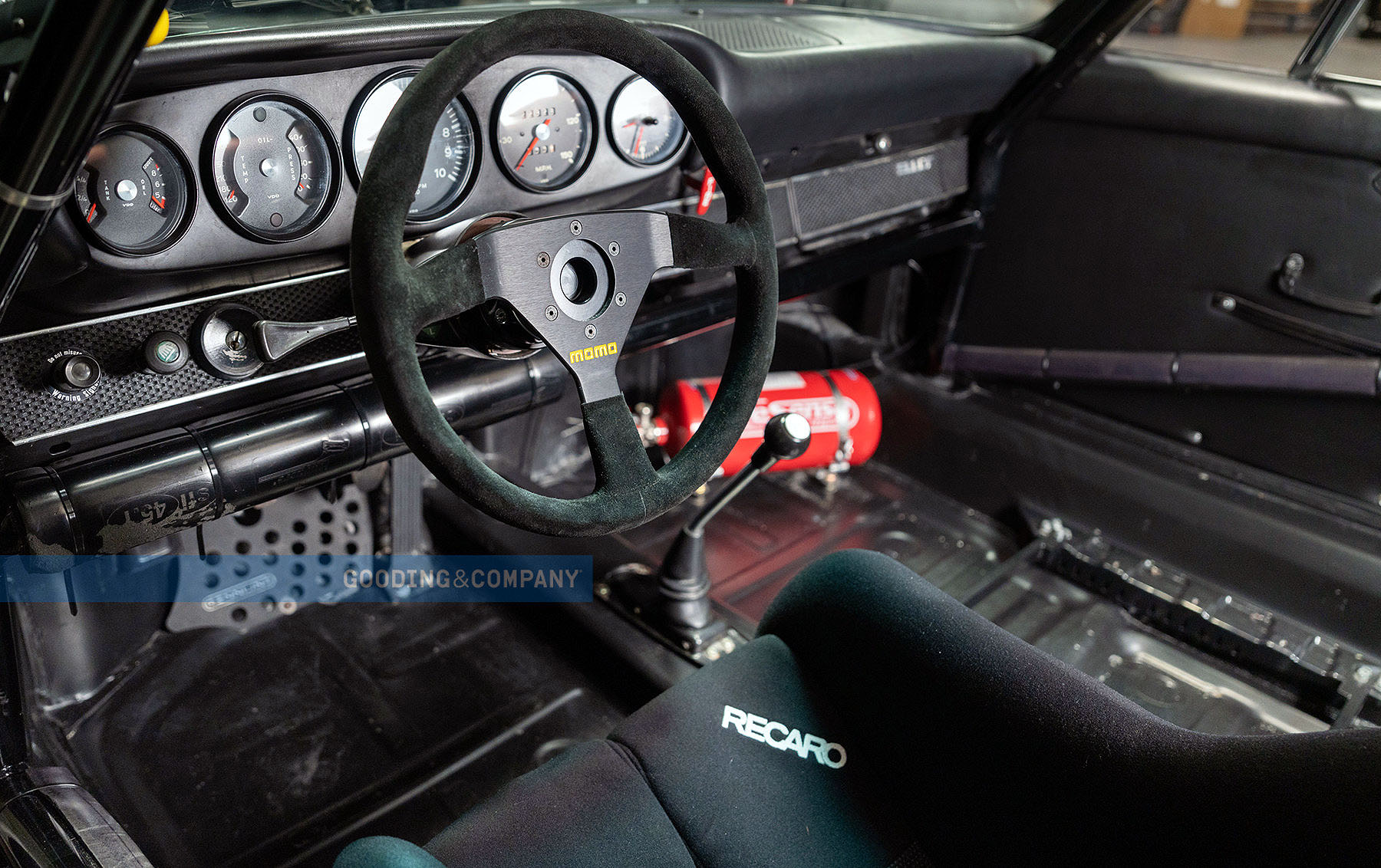 Race Highlights
SCCA Trans-Am Michigan, May 1969, Osborne/Dollinger, no. 48 (19th Overall, 7th in Class)
SCCA American Road Race of Champions, November 1969, Osborne, no. 49 (DNF)
12 Hours of Sebring, March 1973, Parish/Causey/Taylor, no. 89 (14th Overall, 5th in Class)
IMSA 6 Hours of Mid-Ohio, July 1973, Parish/Causey/Taylor, no. 89 (11th Overall, 3rd in Class)
Trans-Am Edmonton, August 1973, Parish, no. 89 (7th Overall)
IMSA Talladega 200 Miles, August 1974, Parish, no. 89 (10th Overall, 1st in Class)
24 Hours of Daytona, February 1975, Parish/Countryman/Secher (DNF)
24 Hours of Daytona, February 1976, Parish/Causey/Nelson, no. 89 (26th Overall)
24 Hours of Daytona, February 1977, Higgins/Mead/White, no. 71 (15th Overall)
12 Hours of Sebring, March 1977, Mead/Bagley, no. 71 (DNF)
12 Hours of Sebring, March 1978, Bond/Tilton, no. 89 (21st Overall)
12 Hours of Sebring, March 1979, Trueman/Higgins/Mead, no. 39 (12th Overall, 2nd in Class)
12 Hours of Sebring, March 1981, Higgins/Mead/Johnson, no. 39 (38th Overall, 12th in Class)
12 Hours of Sebring, March 1983, Higgins/King/Mead, no. 93 (DNF)
12 Hours of Sebring, March 1984, Higgins/King/Cherry, no. 71 (15th Overall, 6th in Class)
12 Hours of Sebring, March 1985, Higgins/King/Mead (DNF)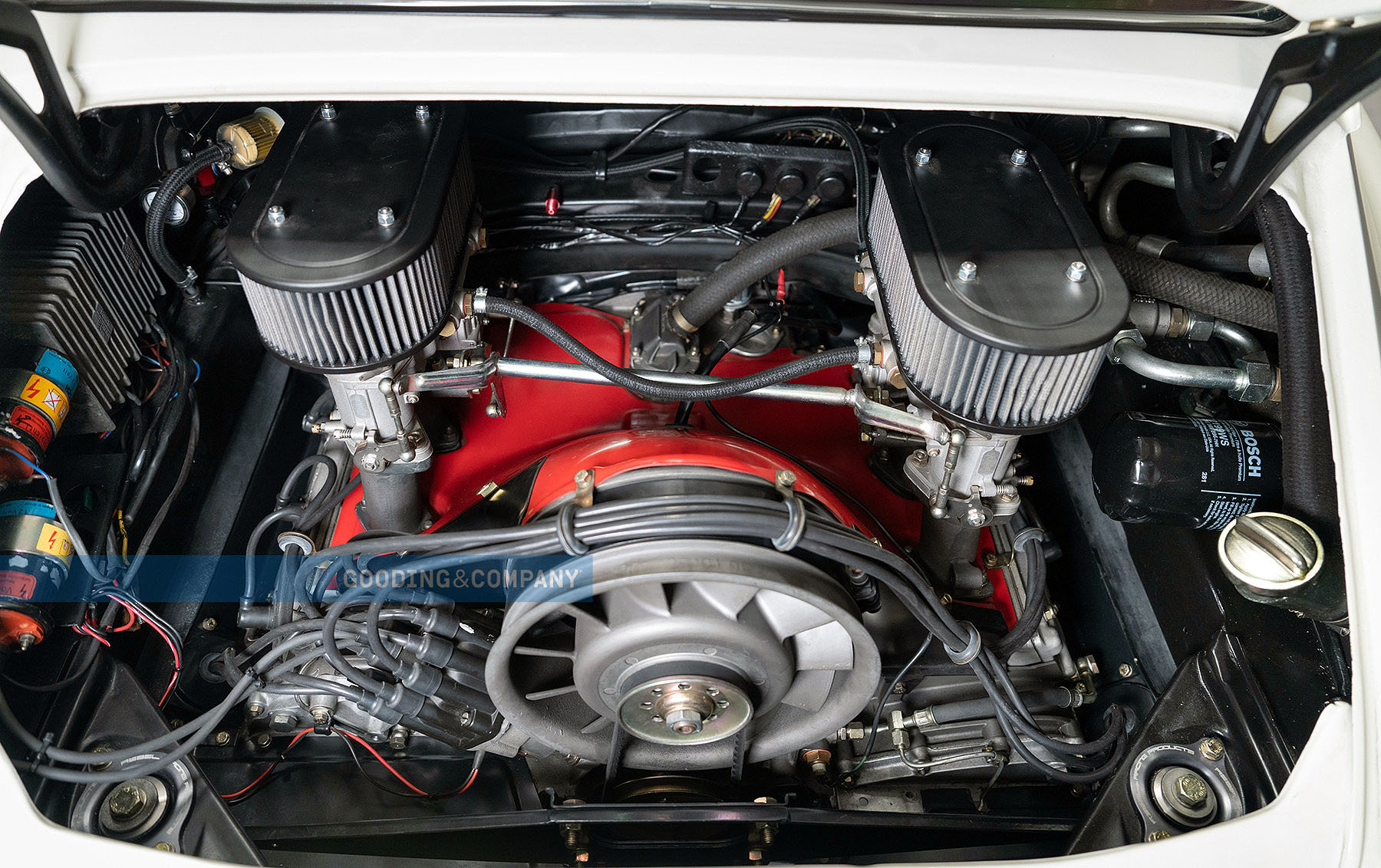 Overview
When Porsche decided to homologate the 1968 911 for competition purposes, they started with the most minimally equipped model – the 911 T. Production 911 Ts were a full 54 kg lighter than their S brethren, making them an obvious basis for a featherweight racing car. The resulting cars have become known as 911 T/Rs and were built in limited quantities in a wide range of specifications. For many customers, this was the first opportunity to buy a race-prepared 911 directly from the Porsche factory, instead of building one themselves.
Fitted with either a standard 160 hp 911 S engine or a 210 hp, twin-ignition, 906-specification engine, these cars could be optioned with circuit or rally equipment, special gearing, and other features custom-tailored to meet a customer's needs. Depending on the source referenced, Porsche built approximately 35 911 T/Rs for the 1968 season.
In early 1969, Porsche prepared three identical 911 T/Rs for SCCA C-Production class racing – chassis 119100194, 119100215, and 119100216. According to a copy of the Porsche Kardex on file, this car, 119100215, was painted Light Ivory and equipped with a performance-tuned 901/16 engine, 901/13 transaxle with Nürburgring gears, front oil cooler, 100-liter fuel tank, limited-slip differential, 16 mm sway bars, ventilated brake discs, 15" Fuchs alloy wheels, and Dunlop racing tires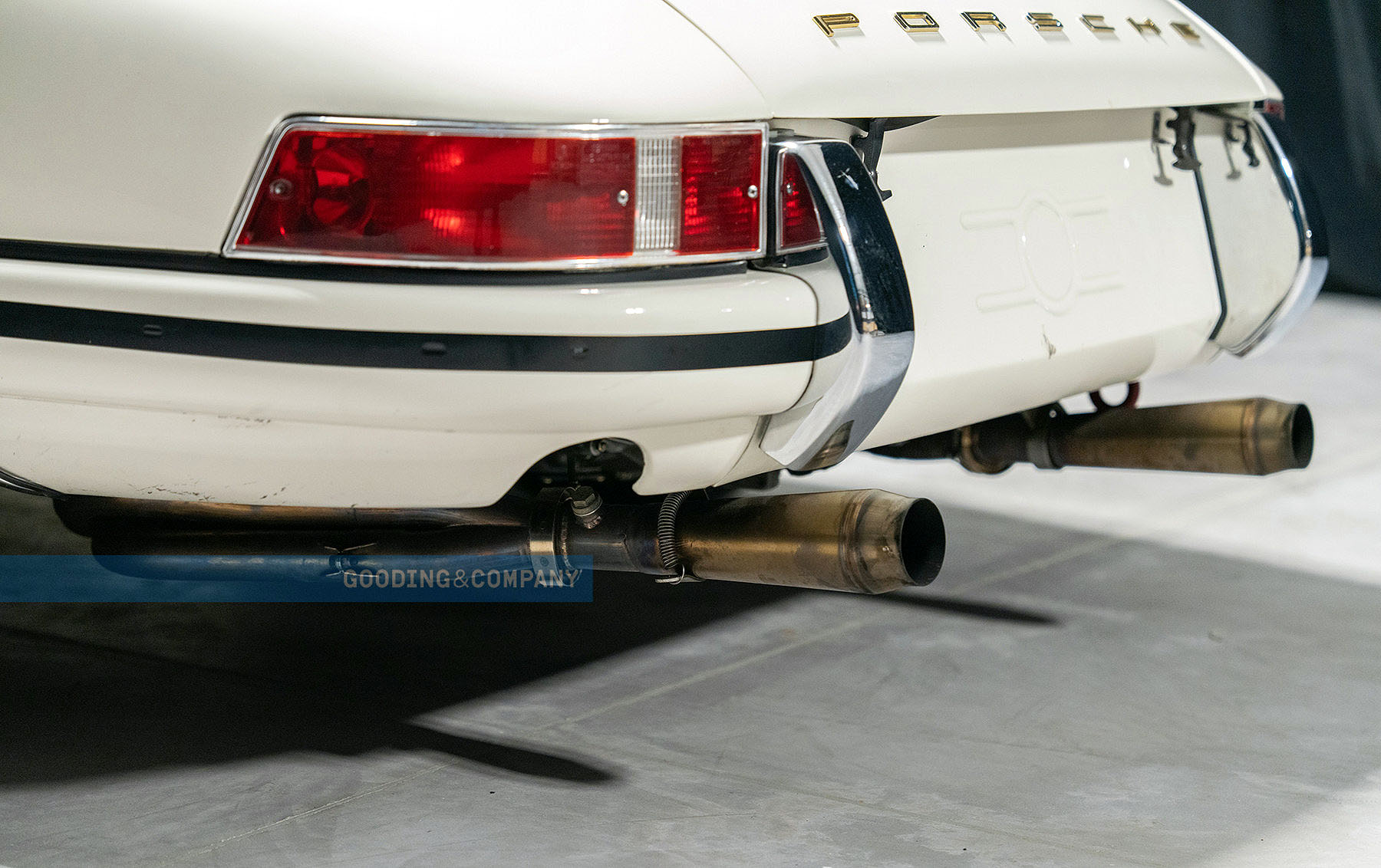 1969 SCCA Racing
All three T/Rs were delivered to Volkswagen of America at Chicago's O'Hare International Airport in April 1969, and this car was subsequently shipped to Kline VW-Porsche of Indianapolis. Jim Osborne, the dealership's general manager, campaigned the 911 T/R throughout the 1969 SCCA season, reportedly winning the Central Region's C-Production championship and qualifying for the American Road Race of Champions Runoff at Daytona. Additionally, the Porsche took part in the Wolverine Trans Am race held at Michigan Speedway in May 1969, where it placed 7th in the U-2 class.
After the 1969 season, the 911 T/R passed through three Indiana-based racers – Gene Dodd, Bill Marsh, and Ron Jones – who entered it in various SCCA and IMSA races throughout the early 1970s. In 1973, Tom Barrick of Indianapolis bought the 911 and actively campaigned it in IMSA's competitive GTU class. With drivers Dave Causey, Don Parish, and Ed Taylor, the 911 raced successfully through 1977, capturing class wins at Road America, Talladega, and Mid-Ohio, as well as earning the prestigious 1974 Porsche Cup for the under 2.5-liter GT class.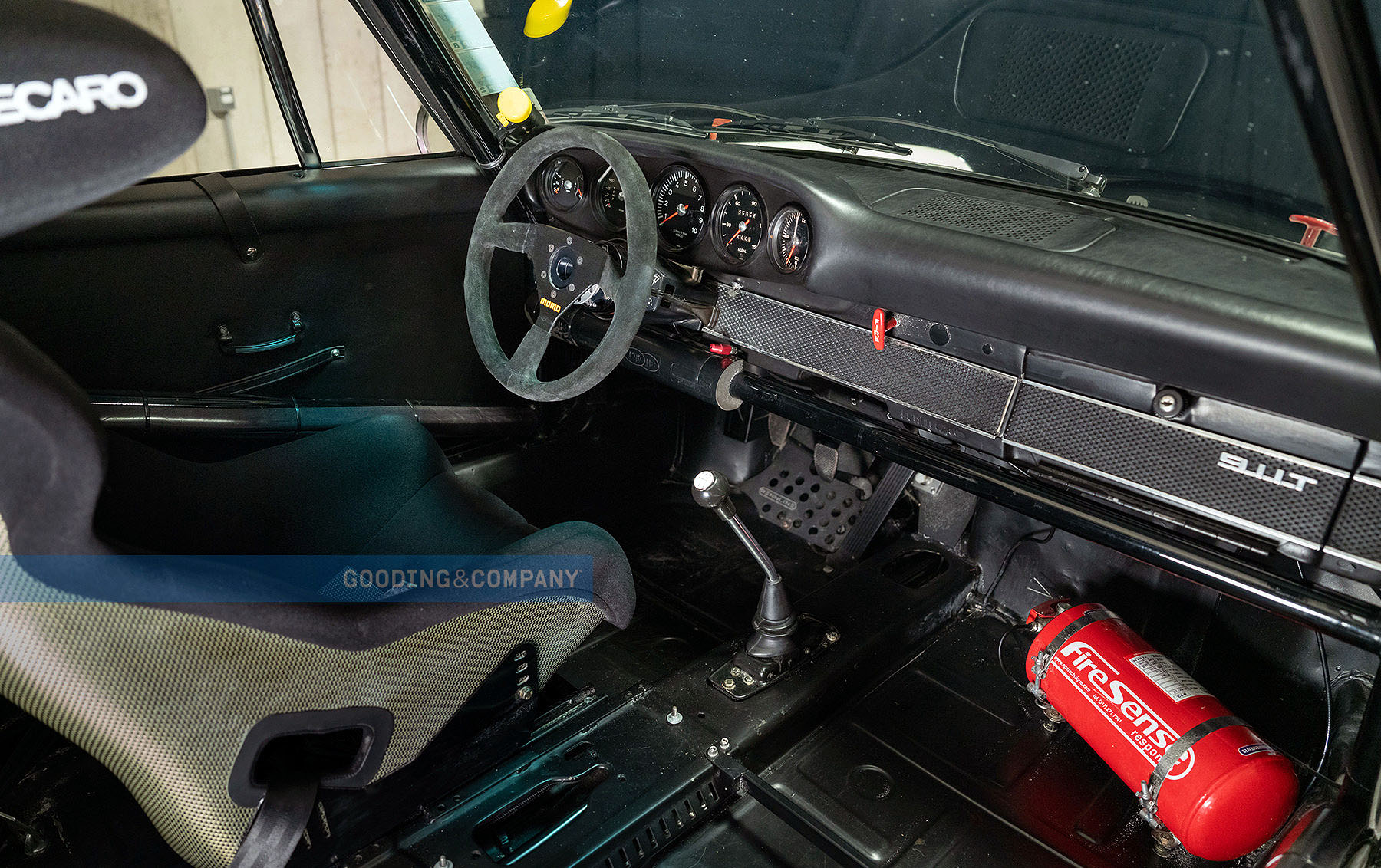 Still not finished
During the late 1970s, Dr. Barrick rented his 911 to several notable drivers including Rusty Bond, Jim Trueman, Chip Mead, and Jon Higgins. A highlight of this era was a 2nd in Class finish at the 12 Hours of Sebring in 1979. The following year, Higgins bought the 911 and continued to race it in major North American events through 1985, including four separate outings at Sebring.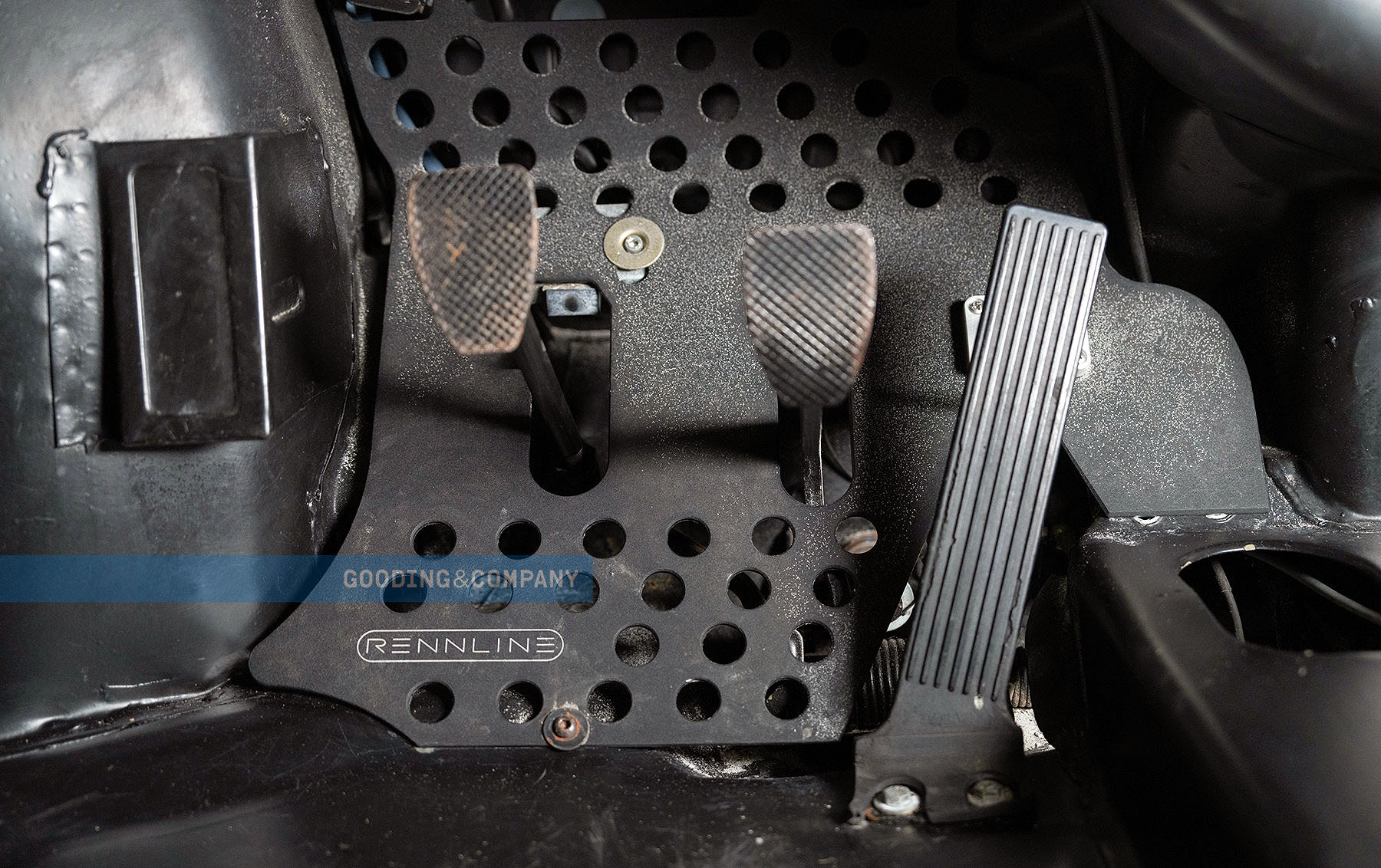 Retirement from Professional Racing
Sympathetically restored during the late 1990s by then owner Roy Sanders of South Carolina, the venerable 911 T/R went on to win an award at the 2000 Amelia Island Concours d'Elegance. Soon after its post-restoration debut, the Porsche was sold to Phil Bagley of Klub Sport Racing, who prepared it for a return to the track. Throughout the early to mid-2000s, the T/R was actively campaigned in HSR and SVRA historic races at Watkins Glen, Sebring, Laguna Seca, Palm Beach, and Road Atlanta. It also participated in Rennsport Reunion II, held at Daytona in 2004.
Eventually restored back to SCCA C-Production specification by Phil Bagley, this remarkable 911 T/R has spent the past decade in the private collection of a prominent American Porsche collector and racer. During this time, it has seen occasional track use, including an outing at Laguna Seca during the Monterey Motorsports Reunion. Today, the car presents in superb condition, and it is accompanied by a voluminous history file that contains period photographs, race programs, and ownership records, as well as copies of the Porsche Kardex and Certificate of Authenticity.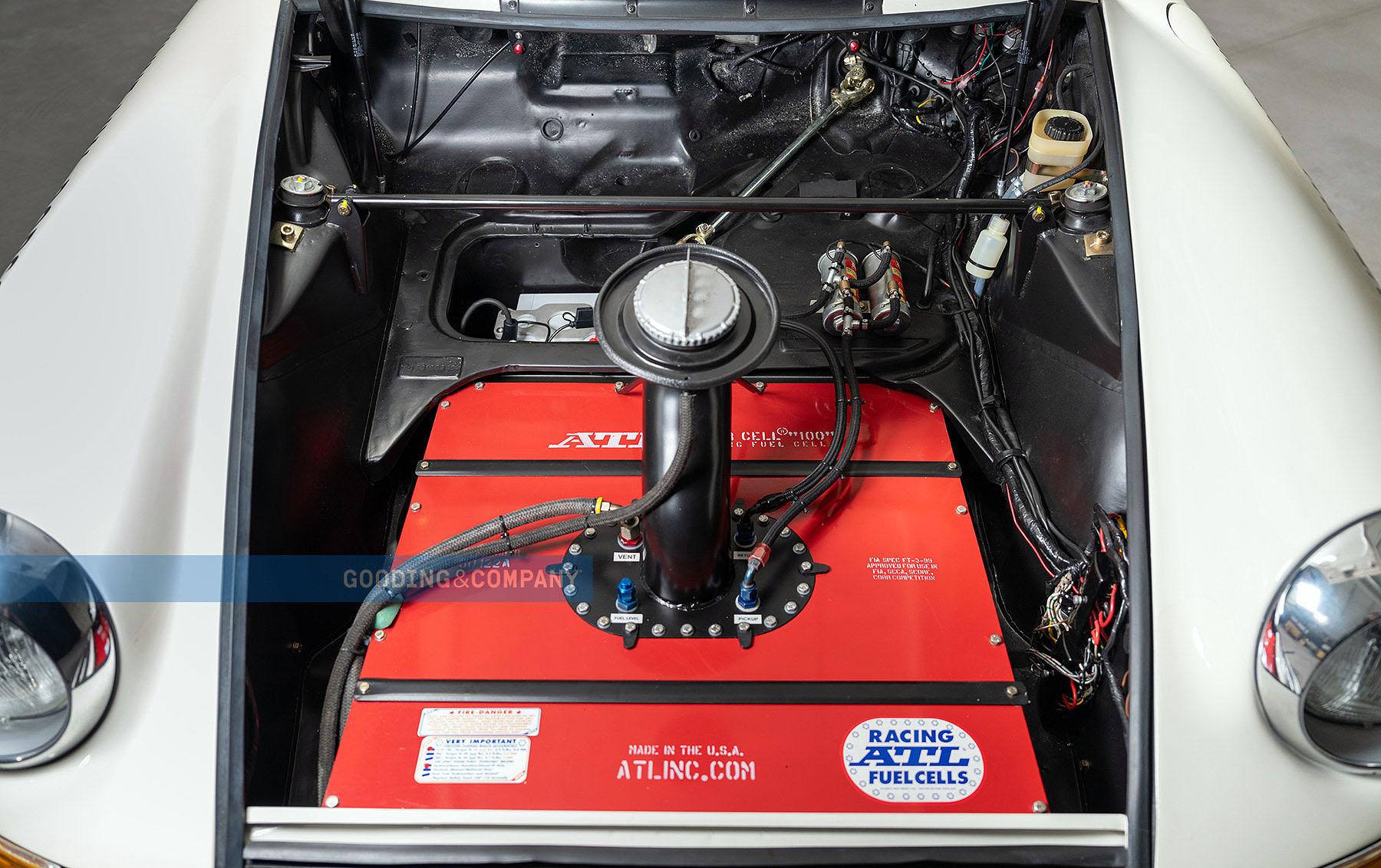 For the Porsche devotee in search of an early 911 competition car of quality and distinction, this fascinating T/R represents an unrepeatable opportunity.
All images © Mike Maez, courtesy of Gooding & Company.