If there is one thing that can be said about those who are enthusiastic about, or even own, a car from our favorite manufacturer in Stuttgart, it's that we all appreciate showing our enthusiasm in many ways. Some draw, others write, and even more take really nice pictures or videos to share with everyone. However, as shown by scanning the grandstands at any event where a Porsche race car is involved, almost everyone loves to show their enthusiasm with what they wear.
There are thousands upon thousands of shirts, jackets, coats, hats, and the like out there to choose from, and while it may be a bit daunting, everyone will find something that just clicks with them. Yet, we thought that to give you a bit of help, we'd curate some of the best shirts we know of, and then explain why we like that particular shirt as well as the car or theme that shirt represents. The only thing better, as we all know, than simply displaying our enthusiasm is to talk about it with others, and a shirt can be a great conversation starter!
Note: We have posted links to the products we call out here. Some of these products are available on Amazon, where we have an affiliate relationship. If you purchase a kit via these links, we may receive a small commission (at no additional cost to you). This is how we fund our site.
"Just One More Car, I Promise"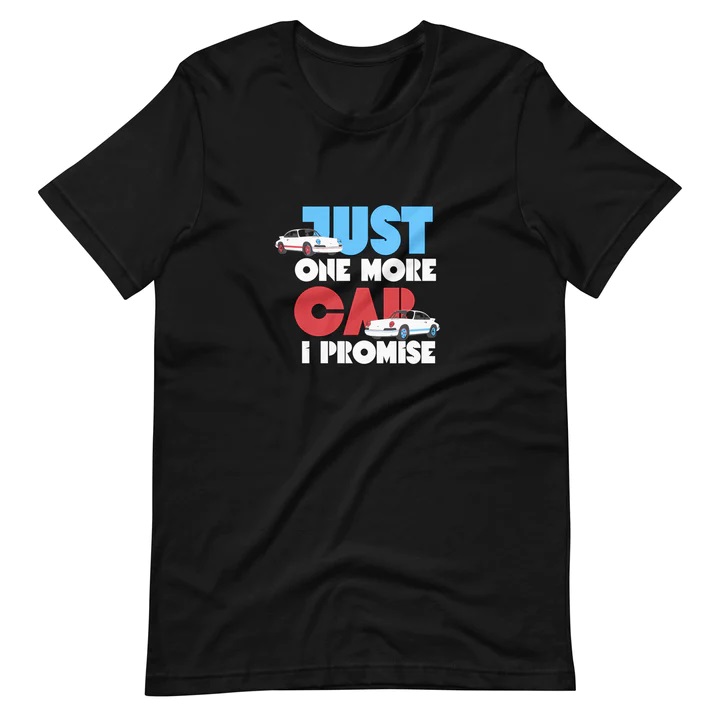 An oft heard statement among those who love all things with a motor, this shirt represents the inner gearhead that almost all of us have. This is doubly true when talking about older Porsches, as those aircooled beasts do need their fair share of TLC to keep running in tip-top shape.
While the car on the shirt is obviously a 1973 Carrera 2.7 RS, we interpret this shirt to mean pretty much any special edition 911 that has appeared in the past 7 decades. It's a great way to both display your enthusiasm for all of those limited cars, as well as let everyone know you have a decent sense of humor, unless you are one of those collectors that buys old Porsches at auctions and can afford to have one more car… before the next collectible comes along!
Porsche 911 Carrera Evolution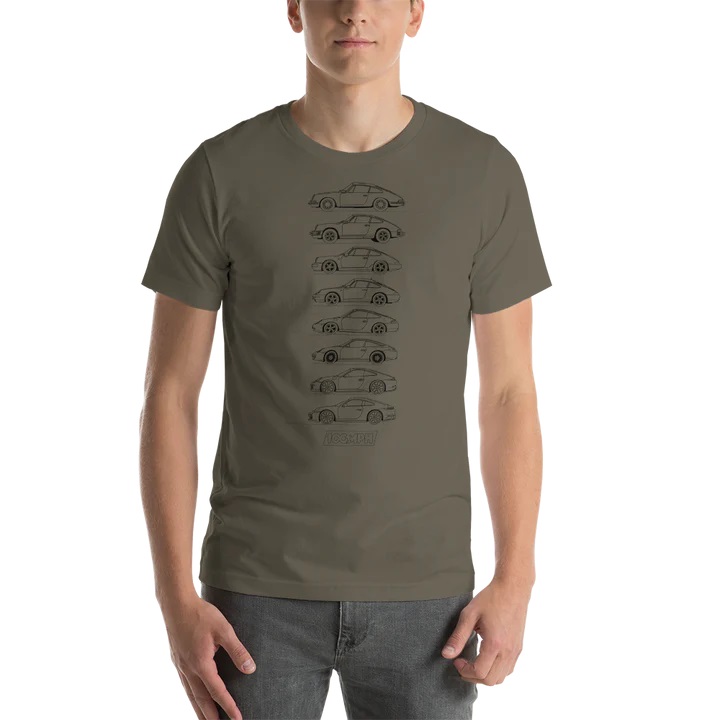 After its wildly successful launch in 1964, the Porsche 911 Carrera has become the gold standard of sports cars the world over. While supercar manufacturers might vie for the fastest, or the loudest, or the most expensive, or the most exotic, our favorite Germans have simply stuck with the idea of a moderately long, low hood, a comfortable and sporty cabin, and the engine hung way out over the back of the car.
Starting with the F-Series and G-Series, it wasn't until the 930 Turbo that Porsche's road cars actually started to get Type numbers. This was fully embraced when the Type 964 arrived in 1989 as a 1990 model year car, and ever since, every 5 to 8 years, a new generation of 911 has evolved from the previous, including the current Type 992. Who knows, maybe in 5 years we'll all be buying a shirt with 9 generations on it!
Porsche Turbo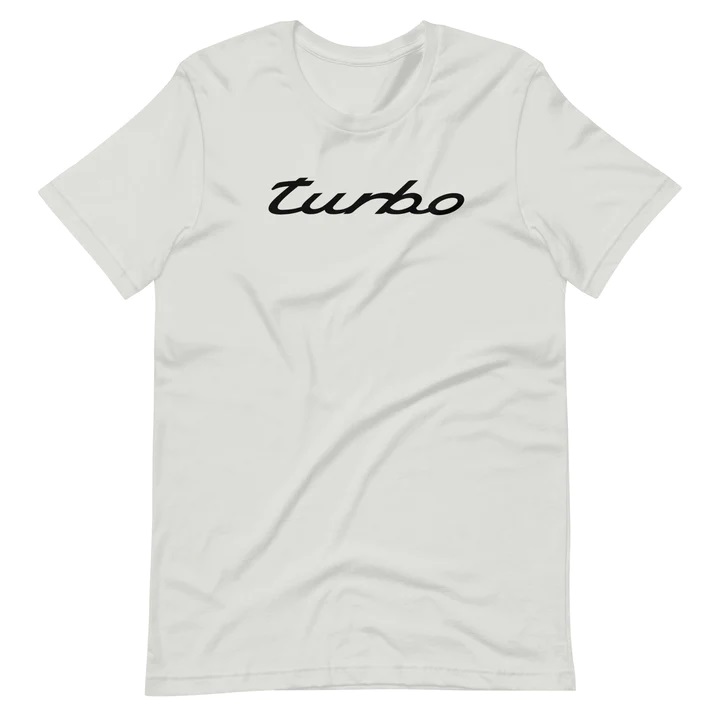 If there is any word that can make a Porsche enthusiast perk up their head and suddenly pay attention, it's "Turbo." By adding one or two turbines between the now famous side-scoop air intakes and the flat-six that is the beating heart of a 911, the best sports car in the world suddenly becomes the best and one of the fastest.
There have been times when a Porsche Turbo has been scary, like with the first few iterations of the 930 Turbo that was the definition of turbo lag, before you got all of the power, the torque, and the wheelspin when the needle passed 5,000 RPM, and were very suddenly sideways. There have also been times when the technology and engineering at Stuttgart have made it possible to have over 600 HP in a sports car and have that be one of the smoothest, most pleasant driving experiences you can have. Still, no other word in the Porsche vernacular gets the blood pumping as a five letter word in that classic Carrera script…
Air-Cooled Flat-Six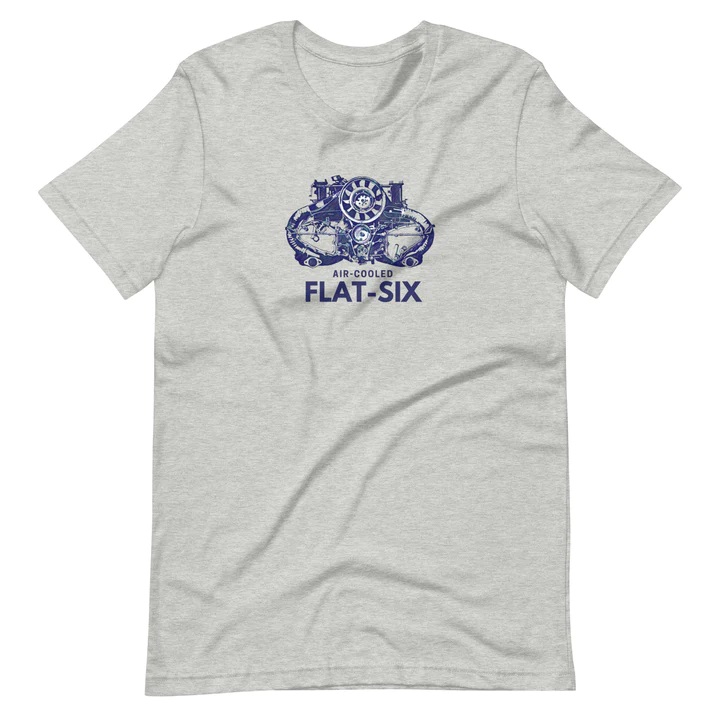 At the opposite end of the engine discussion from the Turbo cars, we have the humble air-cooled flat-six that has been the object of much division and debate in the Porsche community. For the "purists," there is no other engine worth mentioning. It is the pinnacle of engineering, using natural air flow and a belt driven fan to keep the heart of a 911 comfortable and giving it an unmistakable, special sound.
For the "modernists," however, they love both the air-cooled and water-cooled generations. They will just as soon fondly remember the Type 993, often considered the most beautiful of the 911 generations, as last bastion of air cooling, while just as soon admiring the way a Type 991 GT3 RS sounds great and uses water to keep itself from melting. No matter what your stance, there is no denying that even as late as 1998, Porsche had mastered the air of air cooled sports cars, and to date, no one has been able to equal them.
Porsche 917 Long Tail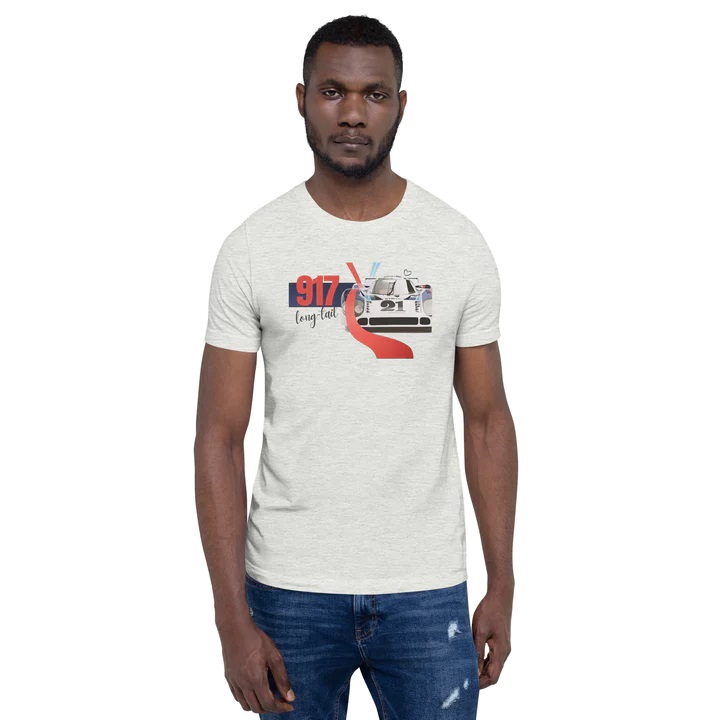 When mentioning Stuttgart's finest car company, it is hard to not also mention the incredible motorsports history behind it. From the first 356's getting converted for race use, to the all-new Type 963 LMDh Hypercar, Porsche have been winning around the world at some of the most legendary races there are… including the 24 Hours of Le Mans.
The most legendary of those race cars, the 917 had a rough start in 1969, especially with concerns that at high speed it was dangerously unstable. The car was taken back to the drawing board and an ingenious solution was discovered: give it a bigger, more aero-effective rear end. Two versions of this car were made, the race winning 917K (Kurzheck, or Short Tail) that stole all the accolades, and the top speed monster that was the 917LH (LangHeck, or Long Tail). There are more than enough 917K shirts out there, it's time to celebrate the 917LH for its contributions to Porsche history, as it was the car that partially inspired the utterly dominant but extremely dangerous 956.
Save The Whales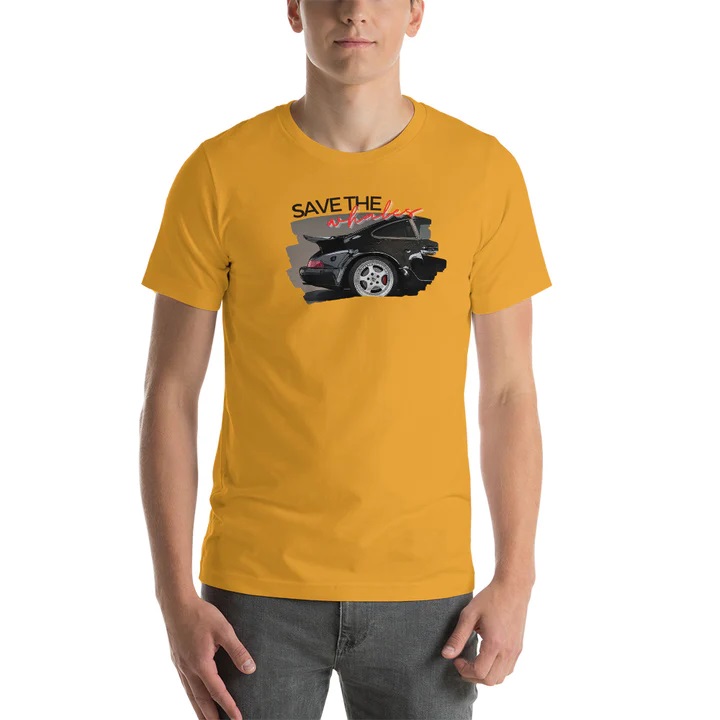 Next to the ducktail spoiler, is there any more famous rear end to a 911 than the ubiquitous whale-tail? First appearing on the race cars of the mid-1970s, the half-spoiler-half-wing was first placed on the very first generation of 930 Turbos. From there, it grew in both size and effectiveness until the Type 964 Turbo 3.3 sprouted the largest one to date.
Once the Type 993 generation began, the whale-tail started to disappear, only really being used on the Turbo S. It did get one last hurrah, however, in its original purpose as a motorsports spoiler with the Type 993 911 GT2, both in its roadcar version and, more significantly, in its race car trim. Since then, the whale-tail has been relegated to the annals of history, but with collectors and restorations, there are those actively fighting to save the whales!
Porsche 550 Giant Killer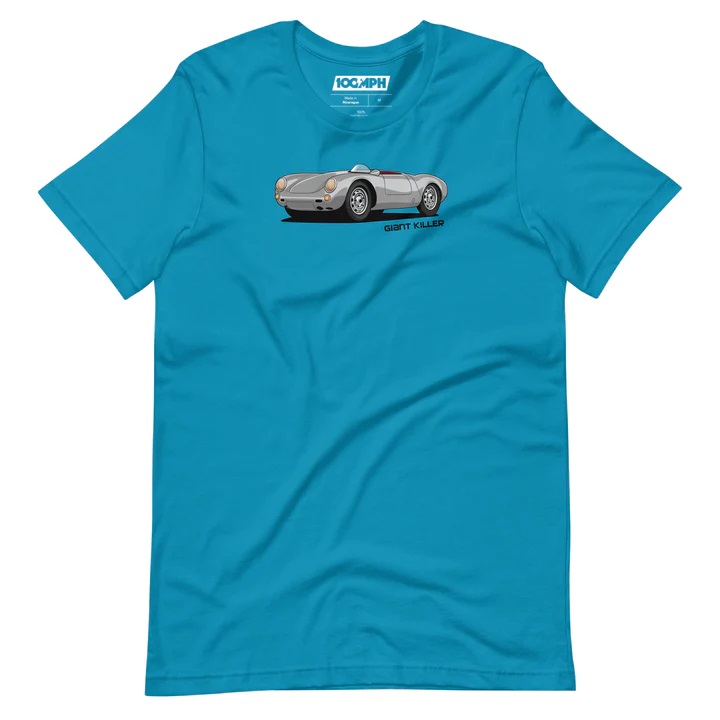 When Ferry Porsche debuted the 356 all the way back in 1948, there were some that could already see the potential of a very lightweight, rear engined car in terms of motorsports. After learning of many customers taking the car with very few modifications and winning races, Porsche decided to create a bespoke race car that those same customers could buy.
The result was the 550 RS Spyder, a mid-engined, ultra-lightweight race car that was both completely street legal and, at the time, Porsche's most powerful car with 110 HP from its 1.5L  flat-four engine. When placed against the heavy, front-engined race cars it was meant to beat, it not only out raced them, it utterly destroyed them. It could corner hard, brake later, and duck and dive around the other cars like a mosquito. It earned its nickname of "Giant Killer" by beating almost every other sports car company around at the time, and to this day, is one of the most influential cars Porsche has ever sold.
1973 Porsche Carrera RS 2.7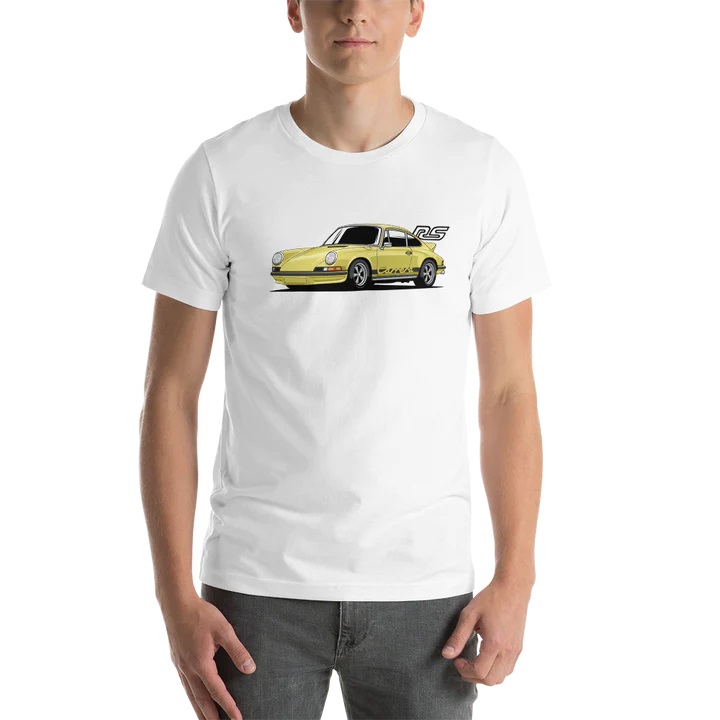 Let's just say it upfront, if we didn't have a shirt of this car on this list, it wouldn't be a proper list. There has never been a special edition 911, not even the recent Type 992 Sport Classic, that has defined what it means to be a special edition Porsche than this one car has. It is the most legendary, the most sought after, the most revered, and for good reason.
While modern special editions might be "stripped down" inside but still have creature comforts, the 1973 Porsche 911 Carrera RS 2.7 was, in the most literal sense, a brutally fast, loud, completely lightweight race car that had a place for a number plate to go. No ifs, ands, or buts. Even the Touring model, the "comfortable" version of the 2.7 RS, was pared back as much as possible. It only had carpets and a back seat to make it more palatable to the public, but those that know, know that even in this guise, a car with that iconic ducktail was anything but slow.
Porsche 356 Coupe Profile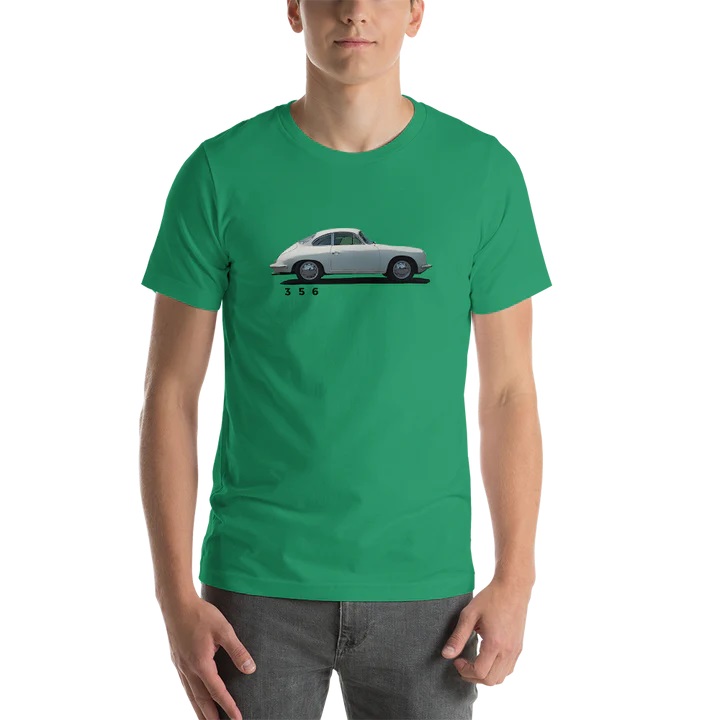 We've mentioned it a few times now in this list, but the simple fact is that without the 356, Porsche wouldn't be where it is today. Even though it used many parts from VW, as Ferdinand Porsche had designed the VolksWagen Beetle in the 1930s, it was still a lightweight, rear engine, rear drive car that showed some serious promise as a sports coupe.
While the very first cars had been aluminum, the production cars were made of stamped steel over a strong, lightweight frame. Known as the 356 Pre-A models, starting with the 1.1L flat four, they were some of the best handling cars of the early 1950s. As Porsche grew in both staff and finances, they were able to later upgrade the engine to a 1.3L, then 1.5L version, and then started iterating on the whole car, which led to the 356A. But without that first generation, the "VW 356", there would not be Porsche, the 911, or any of the cars we love today.
Stuttcars Porsche 959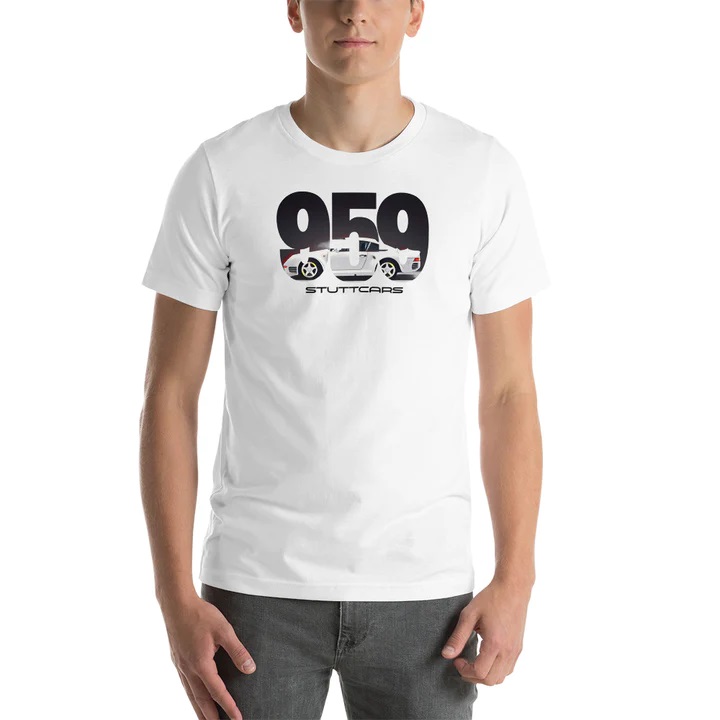 Supercars as a whole started way back in the 1960s, when a small Italian tractor manufacturer produced the very first mid-engined, aerodynamic, powerful car with the Lamborghini Miura. Supercars, however, did not interest those at Porsche, and they plugged along with their sports cars without worry. It was only in the 1980s, when racing regulations required that a road-going production equivalent of a race car was needed for homologation, that Porsche's very first supercar was made.
The 959, originally designed for Group B rally racing with one model, the 961, made for endurance racing, was so packed full of never before seen technology that it wasn't until the mid-1990s that any other supercar even came close to matching it. It was the first to sport an electronically controlled center diff for the AWD system, which became the basis for Carrera 4 models, as well as the very first implementation in a car of a tire pressure monitoring system (TPMS), which is now a standard feature on even the most inexpensive of cars. It was a supercar a decade ahead of its time, and to this day, is one of only three supercars that Porsche has produced… so far.