If there is one thing that Porsche does better than pretty much any other car manufacturer, that is providing their customers with race cars thinly disguised as road cars. This has been the way of things since the original 356 Speedsters and 550 Spyders, to the Carrera 2.7 RS (RennSport literally means "Racing Sport"), to the modern era where Carrera Cup cars are stripped out Type 991 911s with racing bits screwed on to them. Well, it's a little more complicated than that, but that's the gist of it: practically all Porsche cars are, to some extent, race cars.
As we at Stuttcars do so love our Porsche race cars, when Ross Vincenti sent in his car to our site, we couldn't say no to pointing a spotlight at his amazing 1998 Porsche Boxster 986 Spec Racer. Well, we should say "their"—while Ross is the one that contacted us, he went half-and-half on purchasing and running the car with his friend Alan, so it's only fair to mention him as well.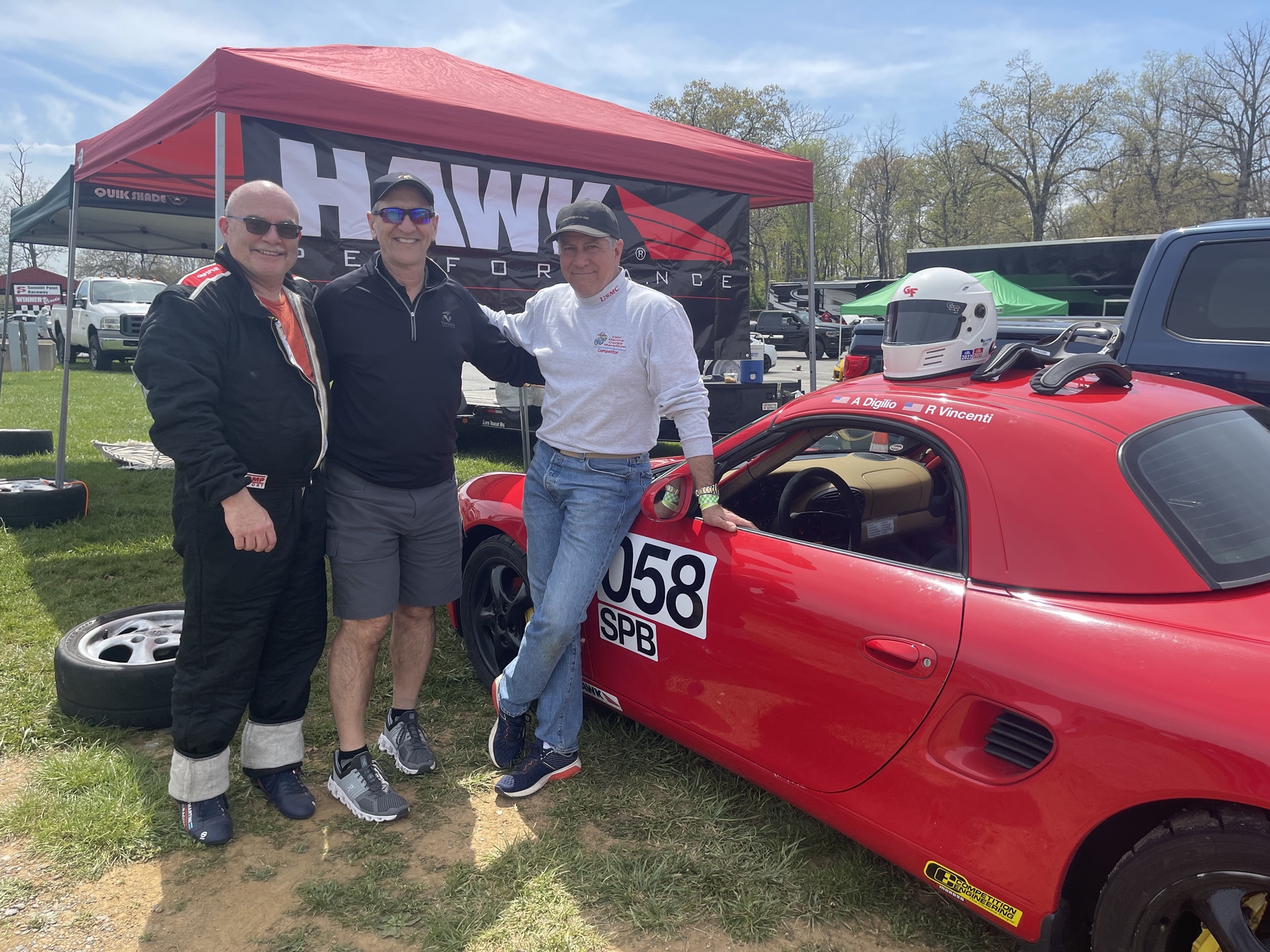 The car itself is a base model 1998 Porsche 986 Boxster, which was stripped down to the frame and then built back up to exacting Spec Boxster racing rules. This included the addition of a full roll cage with door bars as part of it, completely gutting the interior except for the dash, replacing the normal seatbelts with approved racing hardnesses, and installing full GT racing seats instead of the stock leather seats. The car also has a permanently mounted hardtop (as per the spec rules).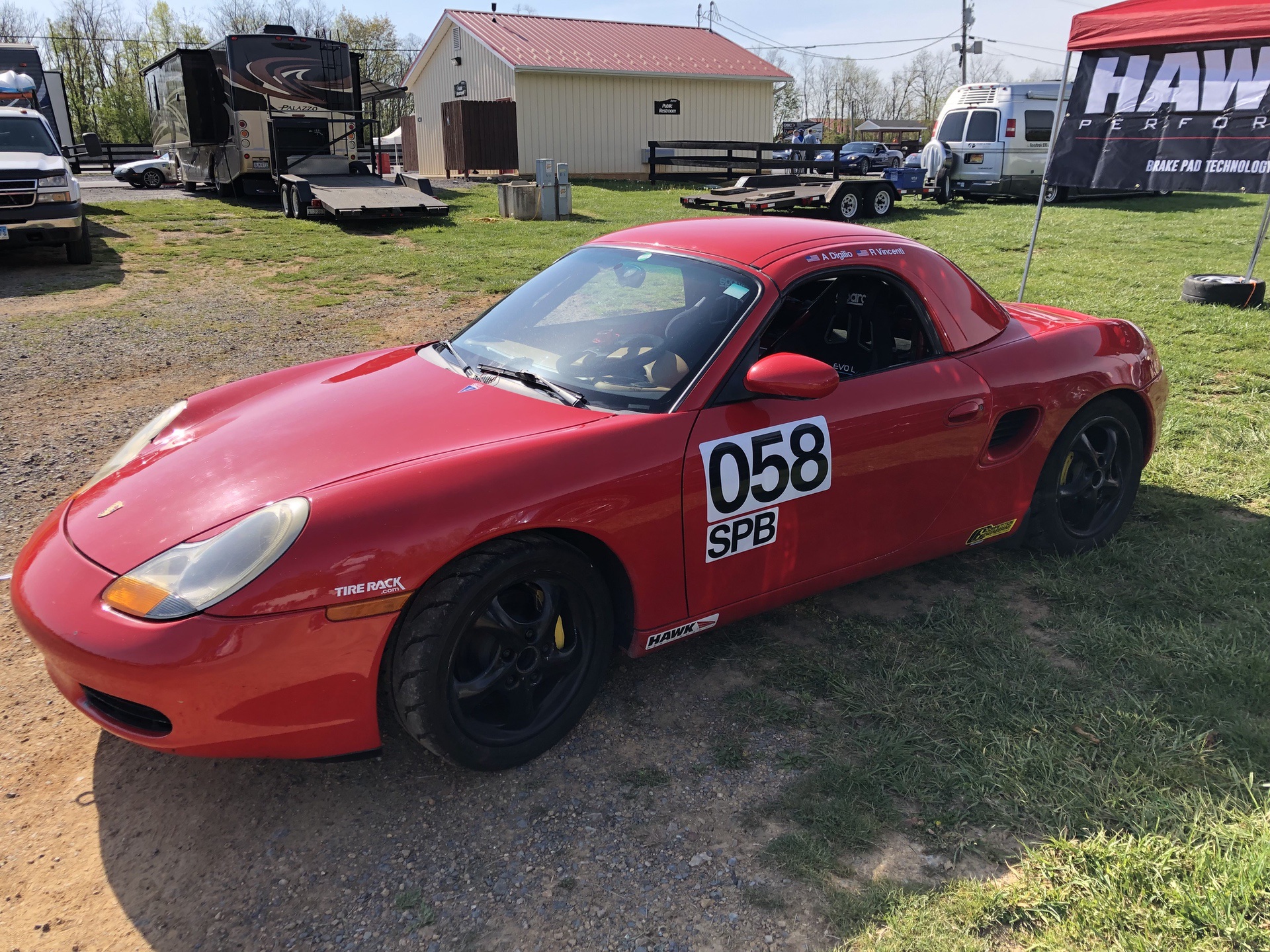 The ruleset in place, it should be mentioned, is HPDE (High Performance Driving Education), or what they would call "Improved Production" in the UK and Australia. The engine is spec, the suspension, brakes, tires, and running gear are all race spec, but the biggest thing about HPDE is that the body shell is not modified in any way (except to weld down the roof). The thing is, Ross and Alan didn't do any of that.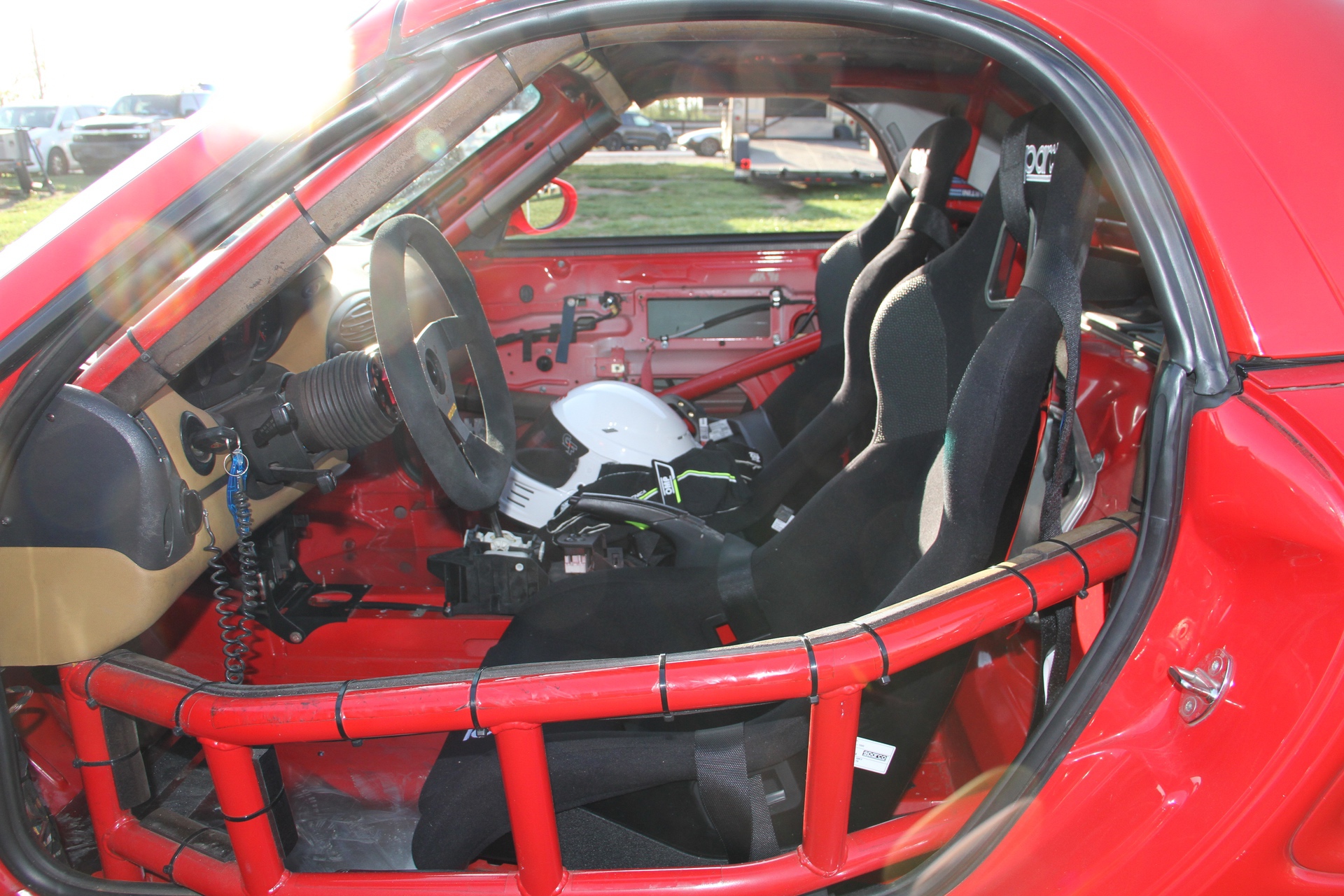 A Brief History of Ross Vincenti's 1998 Porsche Boxster Spec Race Car
The car was actually built by one of the current owners' friends: Aaron Elsner, owner of RennPart, a Porsche specialist shop that is almost on the front straight at VIR (Virginia International Raceway).
As that is Ross and Alan's home track, they were having great fun bombing a race-prepped Porsche 944 around, learning how to apex, trail brake, when to come off the brake and go on the throttle, etc. However, both men, who describe themselves as "two 60-somethings that have never raced in their lives racing (what could go wrong?)" decided they wanted something with a little more guts to it.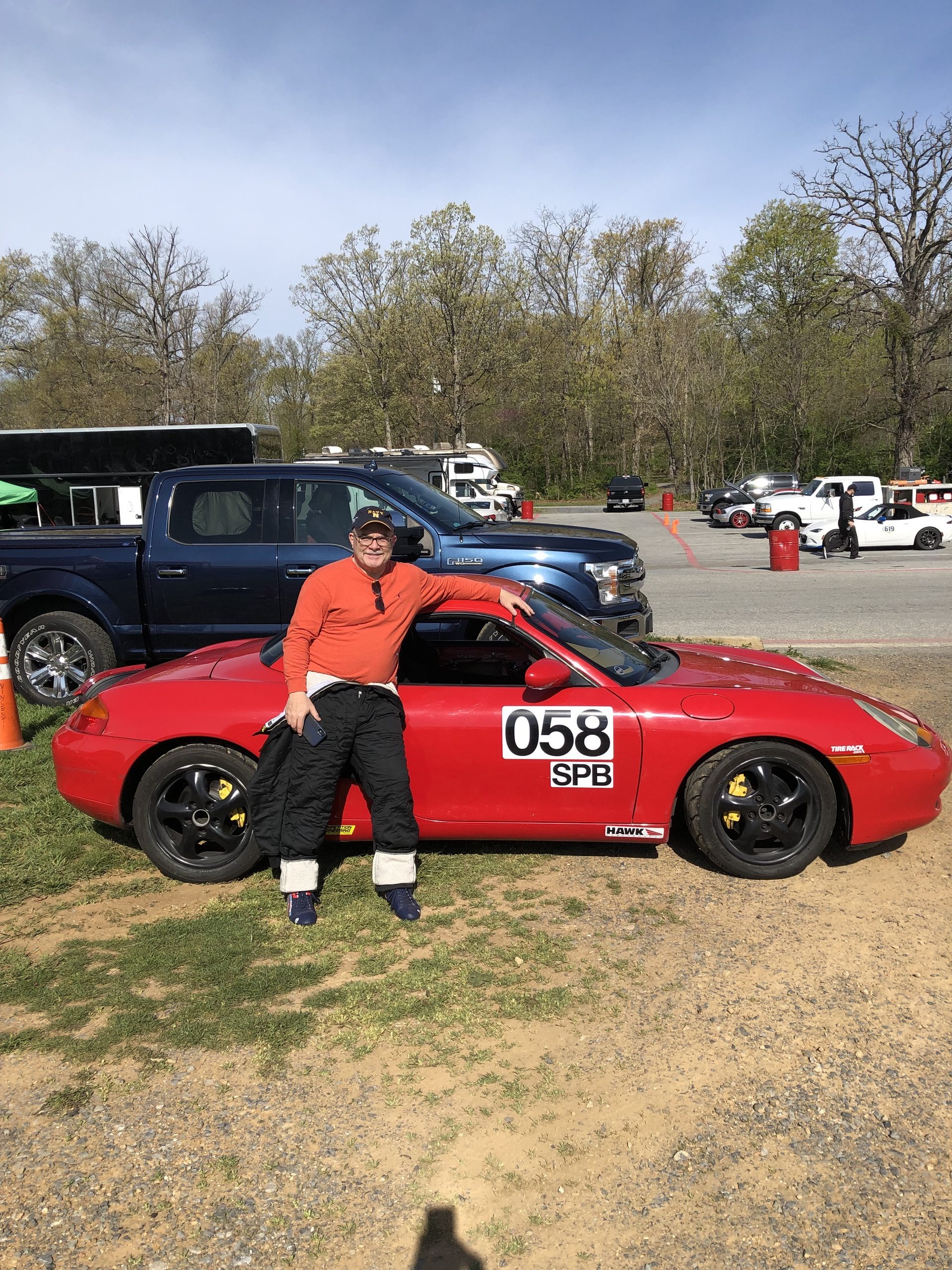 Ross and Alan met Aaron through their mutual friend Seth, who sold Ross and Alan the 944, and who thought they would be the perfect pair of drivers to own one of the newly built Boxster Spec Racers. Seth made the call, and the next Saturday they drove down to VIR with a flatbed trailer. After a few signatures and a handshake, they owned a bigger race car.
Now, what does one do when one has acquired a fully built race car? Go racing, of course!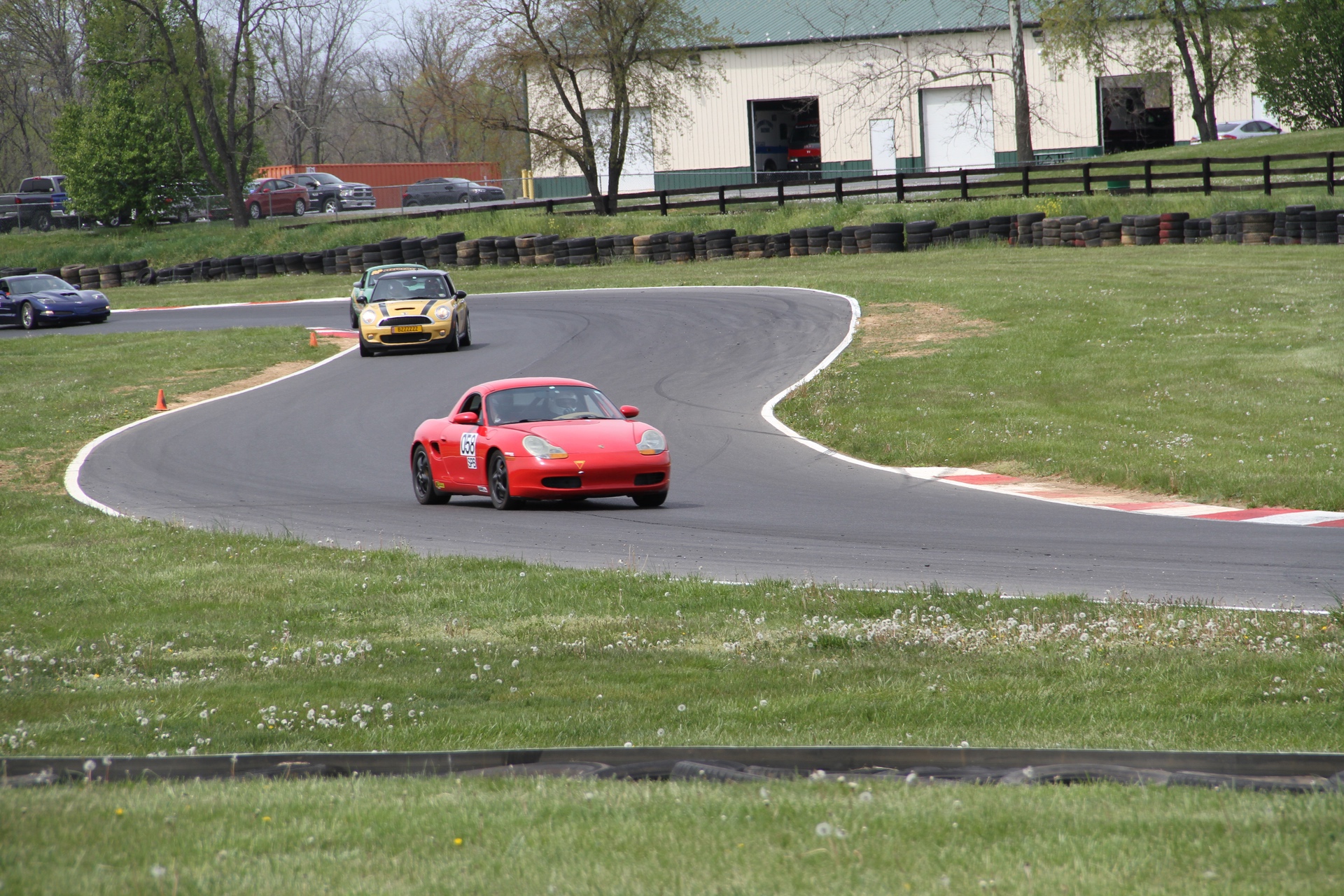 Driving the 1998 Porsche Boxster Spec Race Car at HPDE Events
Or, one would go racing, if HPDE events were actually races. That's part of why the High Performance Driver Education class exists, in much the same way that open wheel racers very often start out in karting.
This kind of thing is a series of specialized track events where the goal is to set your own best lap times—to learn how a race car handles when getting close to the limit, practice trail braking, lift off or power oversteer to point the nose of the car that little bit harder into the corner, and the like.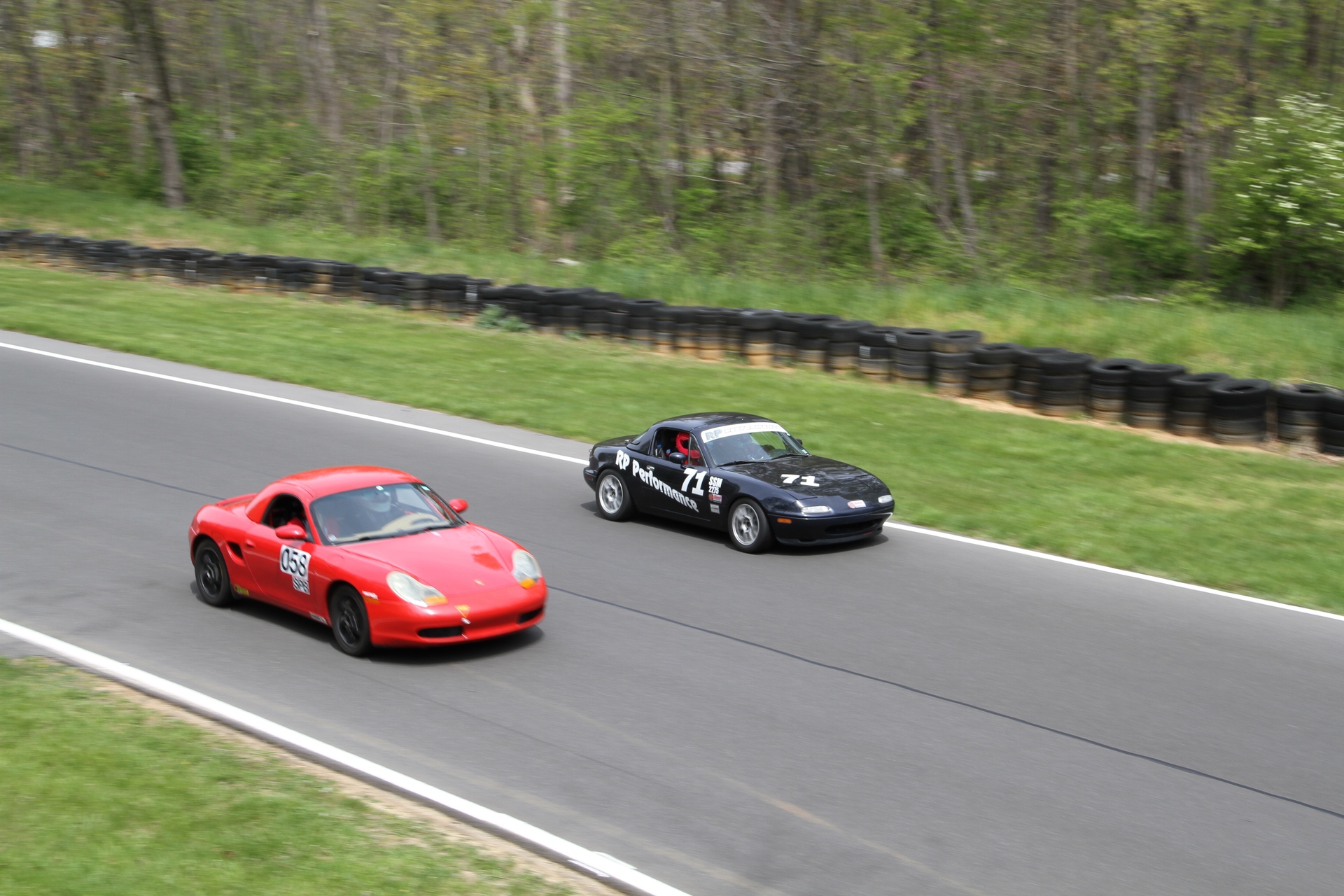 If you enjoy your time doing HPDE, there are several routes up into the racing leagues across America, including Mazda MX-5 Cup, SCCA Production, SCCA Touring Car, and the like. However, Ross and Alan, as two 60-somethings that just want to get some seat time in, are quite happy staying in HPDE and simply enjoying owning their race car, driving it like a Porsche should be driven.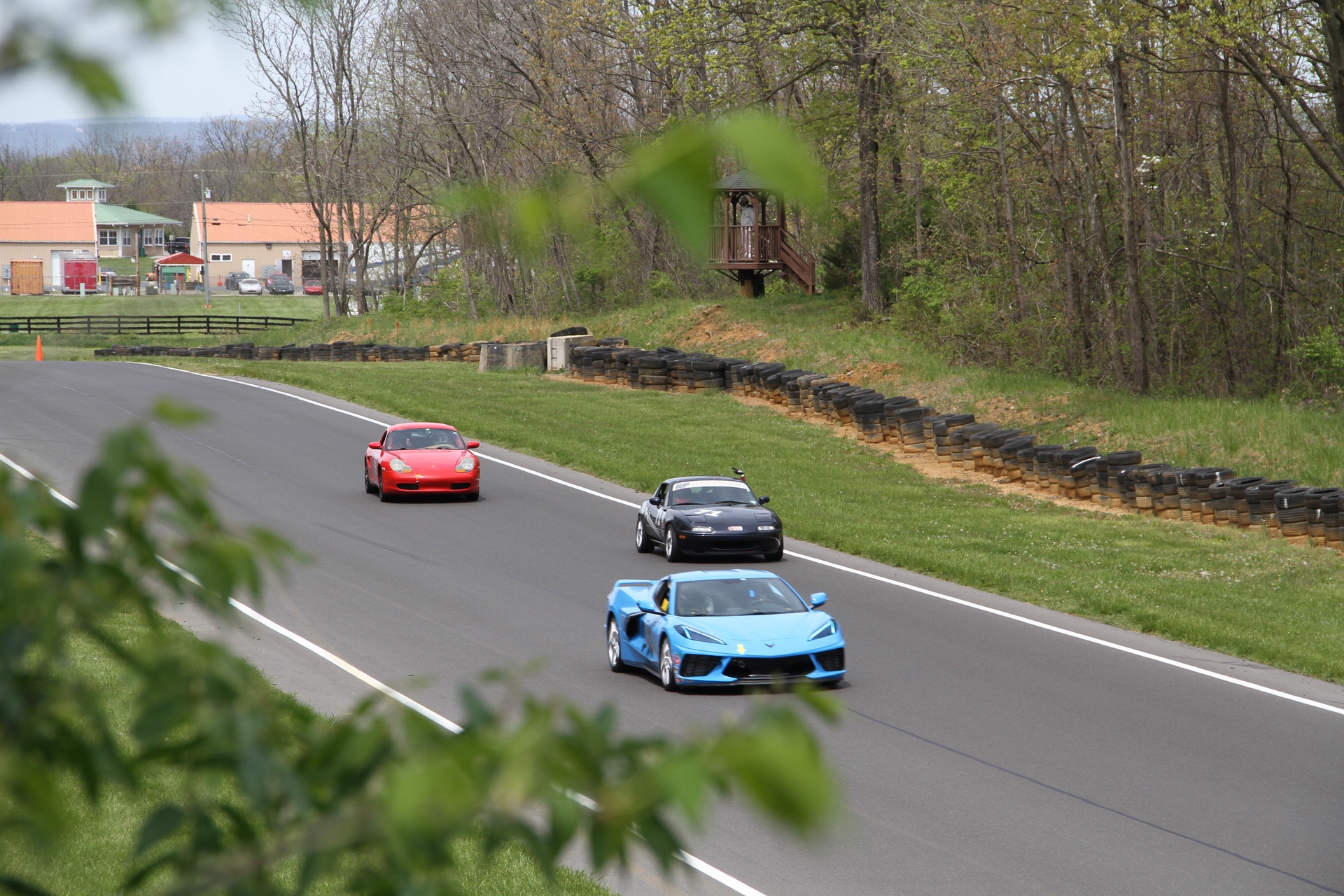 A Bump in the Road for the 1998 Porsche Boxster Spec Race Car
However, recently, at an HPDE event at Summit Point, the track bit back, and the Boxster departed the track at a fairly decent rate of knots before impacting a tire barrier. Thankfully, as most Porsches are built to be race cars, the main structure took the hit well, and resorts so far are that there is no frame damage. The front bumper, headlights, and hood, however, are damaged and will need to be replaced, repaired, and rebuilt back to HPDE spec.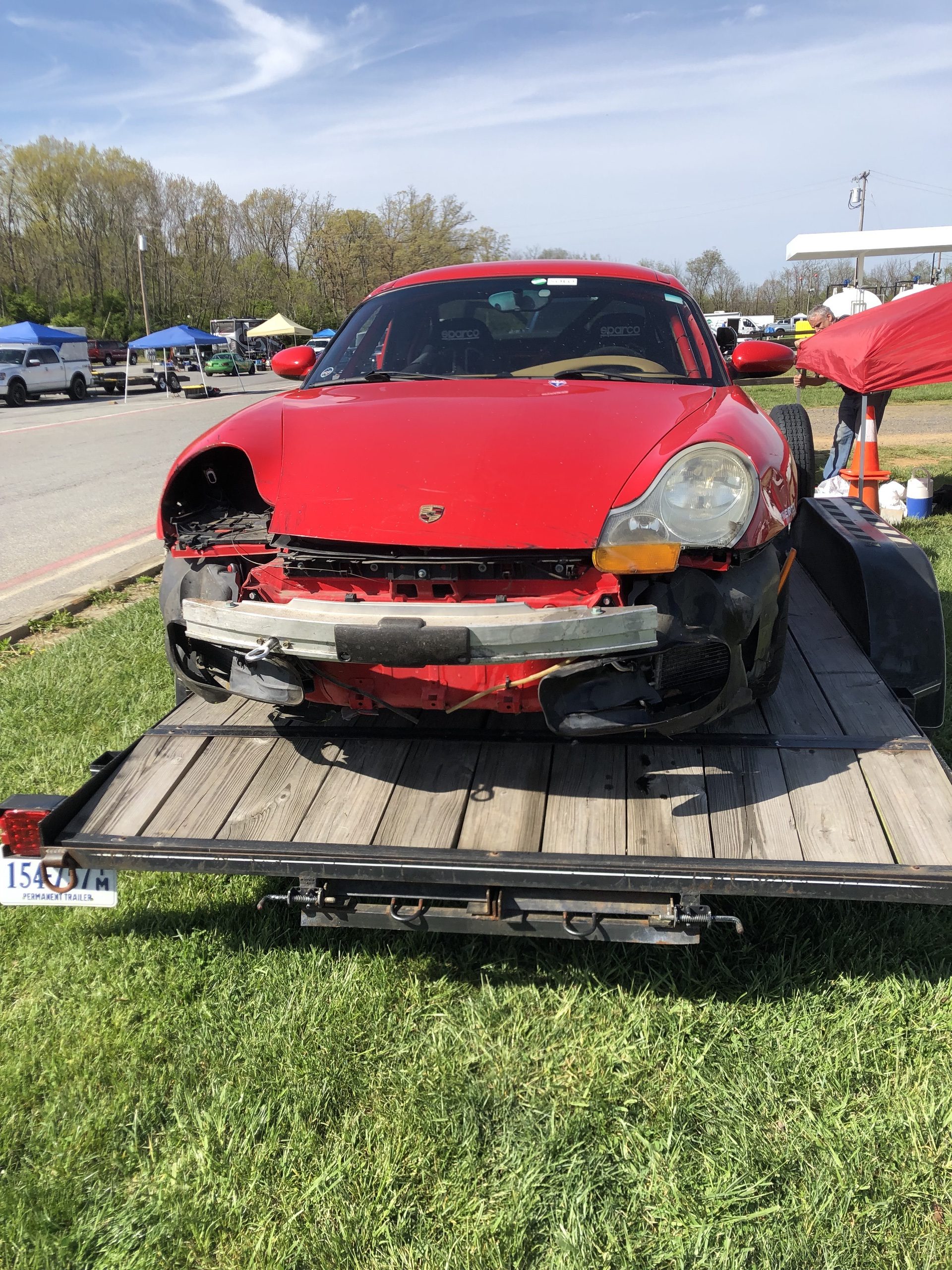 Being very positive about the fun that the car has given them, both Alan and Ross are happy that the crash happened at a place with long runoff areas to scrub as much speed as possible, as well as not being in a proper league-level race car.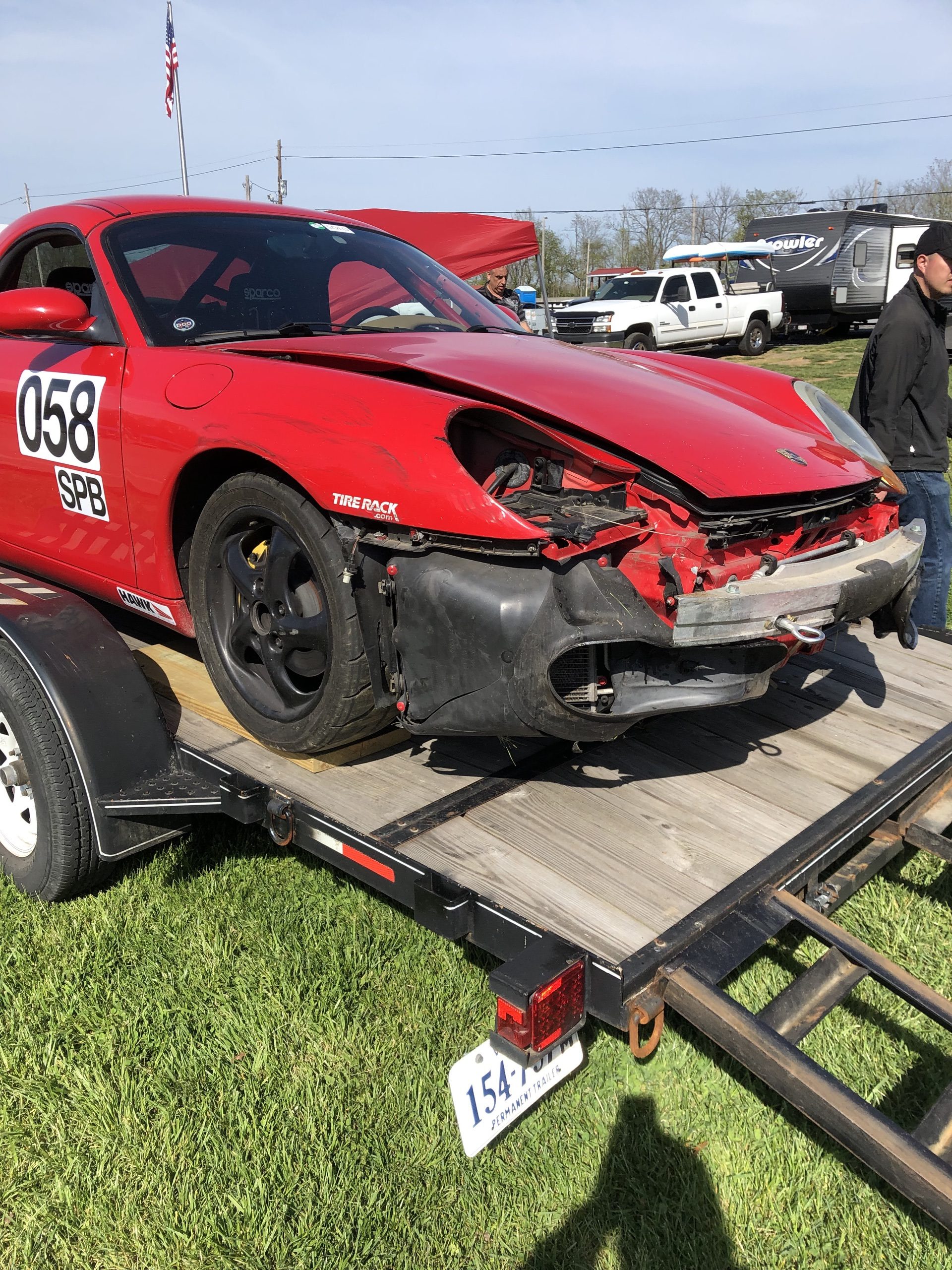 The limit was found, the limit was crossed, and the only result is sourcing a few parts and a good weekend of wrenching to get the car back out there. That's all part and parcel of racing in the end—combining the good and the bad to make it an experience one will never forget and continue to enjoy as long as one can!