Let's face it, the Porsche 914 was not the most iconic of sports cars in the storied history of the brand. A joint collaboration between VW and Porsche, it was designed to be both the entry level car for Porsche, as well as a sports car for VW that would replace its not-so-sporty Karmann Ghia. The result was a mid-engined car in 1970 that came with either a flat-four from VolksWagen with 80 HP, or a flat-six from Porsche's 1969 911 T with 110 HP.
By 1974, the 914 was selling globally, with US and Euro specs, wide and narrow bodies, and was in a constant state of evolution. While it had sold very well in its first couple of years of production, it did slow down in sales when the Porsche 911 and then the Porsche 911 S of the G-series of cars were released. This made later versions of the 914 rarer than the early year models, but there were still more than enough cars sold to make them somewhat common.
It is because of this that near the turn of the millennium, a 1974 914/6 was imported from the United States to Melbourne, Australia by a company called Aporshapart, a local parts supplier that disassembled Porsches to get those parts. This specific 914/6 was carrying a 2.7L flat-six, and was completely stripped out with the intention of it being built up into a race car. That never happened due to time constraints, and the chassis and body were put into covered storage until such a time that they could be built up into that race car.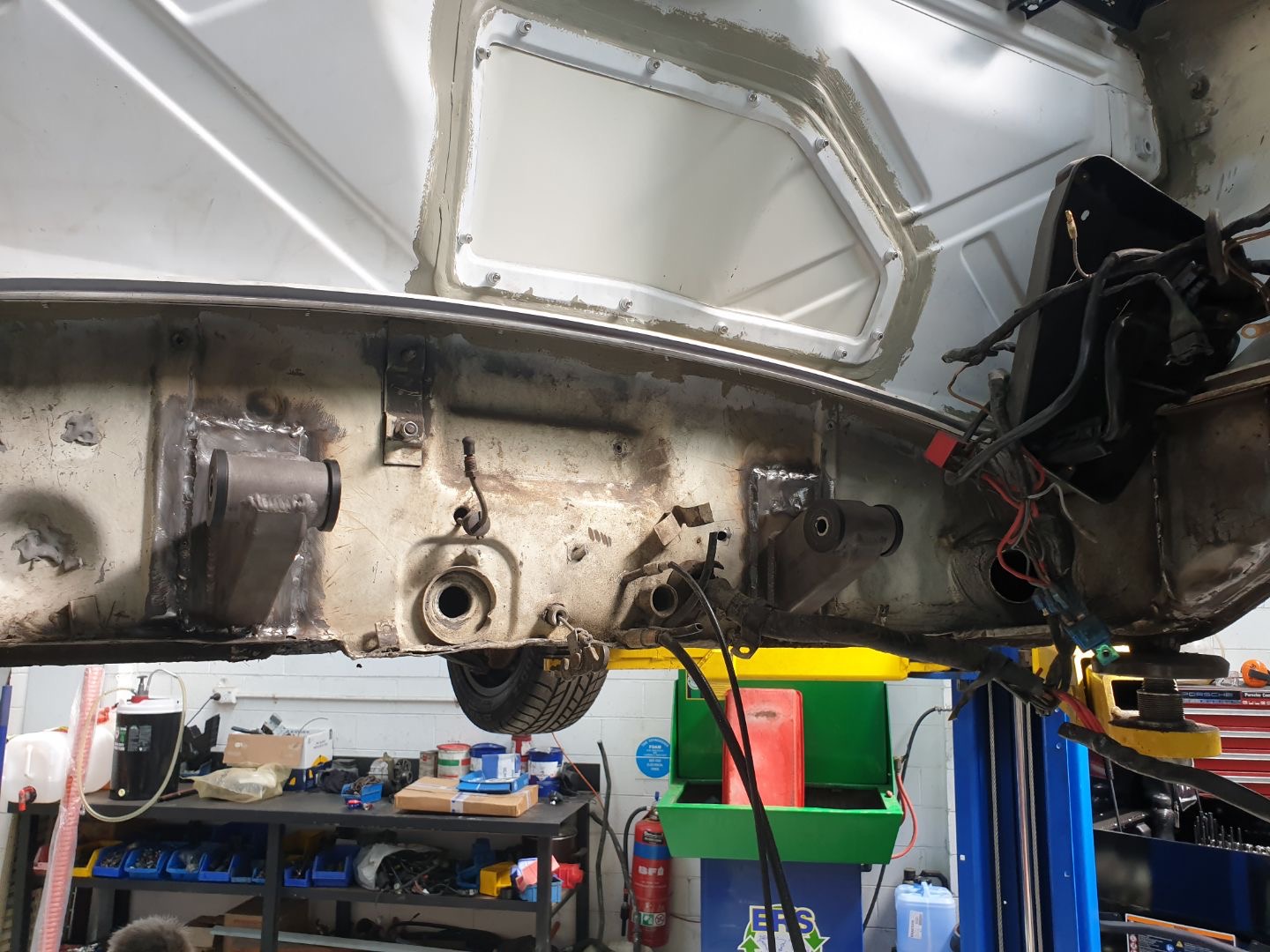 The car sat in covered storage for a decade and a half before Ken Ellaway bought the chassis, body shell, and whatever parts were still with those two pieces in 2018. It had no rust, and the chassis was in good condition, so it became a restomod project for Ken, who had the goal of making it a pretty damn fast 914.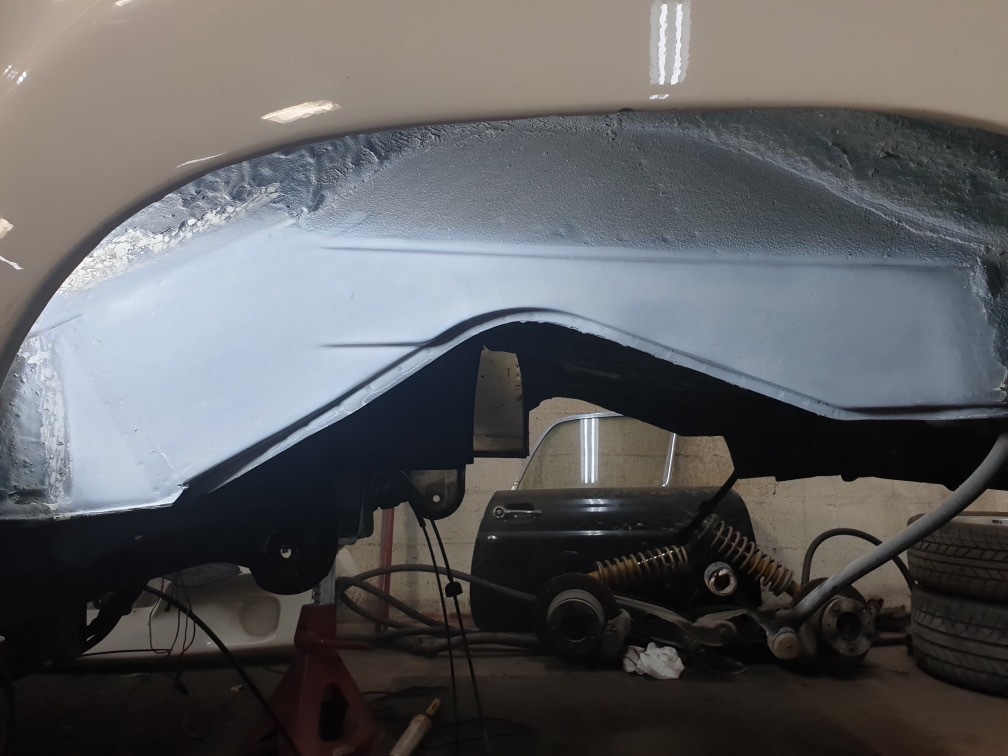 Initial Modifications to Ken Ellaway's 1974 914
The first modifications needed were strengthening the trailing arms, as well as reinforcing the rear of the body to handle the power of the engine that was going to go into the car. The car was refitted with a 911 front end, brakes from the Porsche 930, and 911 S brakes for the rear.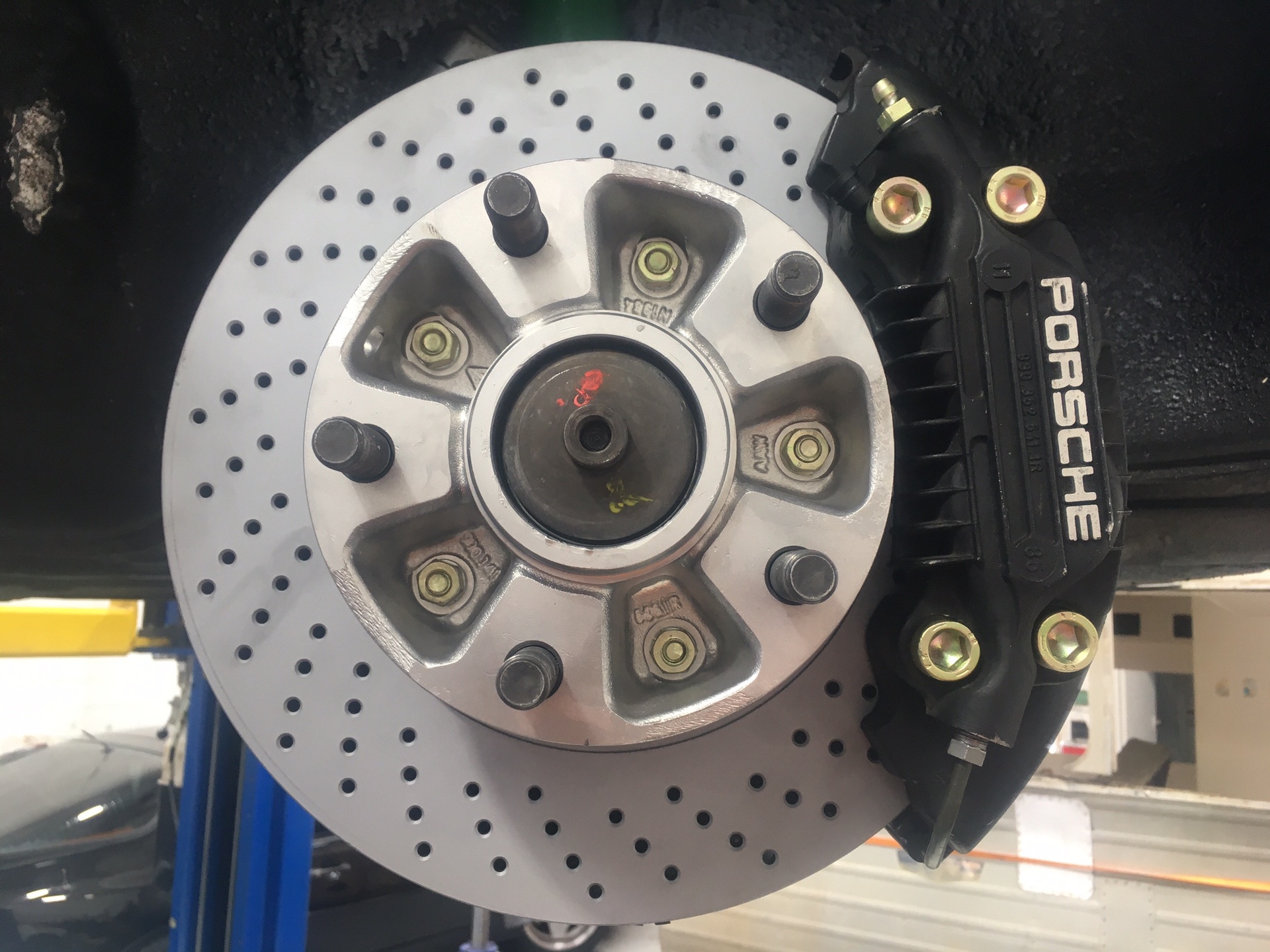 A New Body Kit & Wheels
Next, a fiberglass 916 body kit based on the 916 concept, with front and rear fiberglass body guard extensions were fitted to the car. This was accompanied by a set of 930 wheels, in the classic silver/black colorway.
Serious Changes to Ken Ellaway's 1974 914 Restomod Build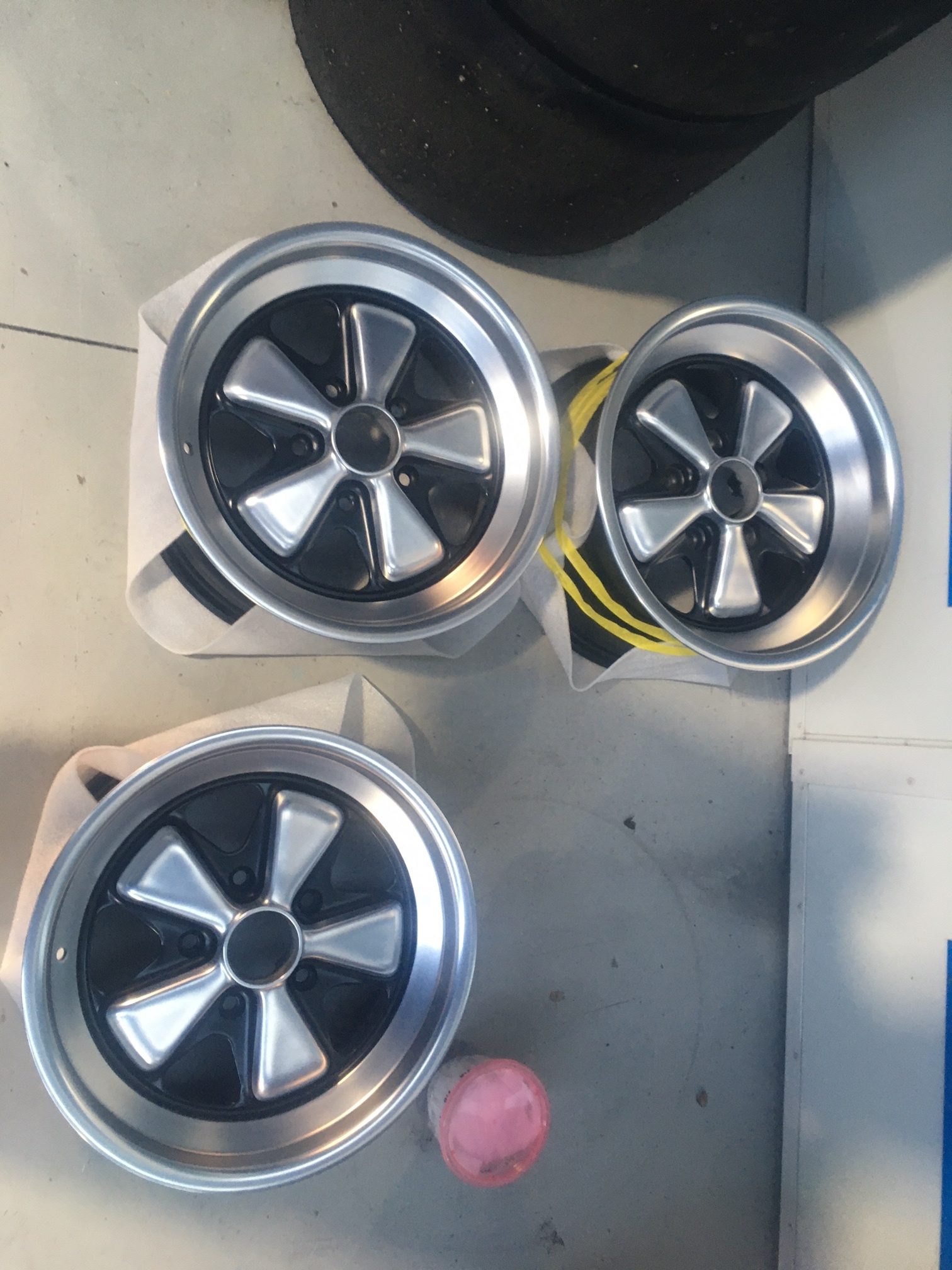 A New Engine
Then came the biggest and most important part of the restomod: the new engine. A rebuilt flat-six from the Porsche 964 was lowered into the reinforced engine cradle, after it had also been fitted with Billy Boat heat exchangers and a WEVO short-shift kit for the restored 915 gearbox that was attached to the engine.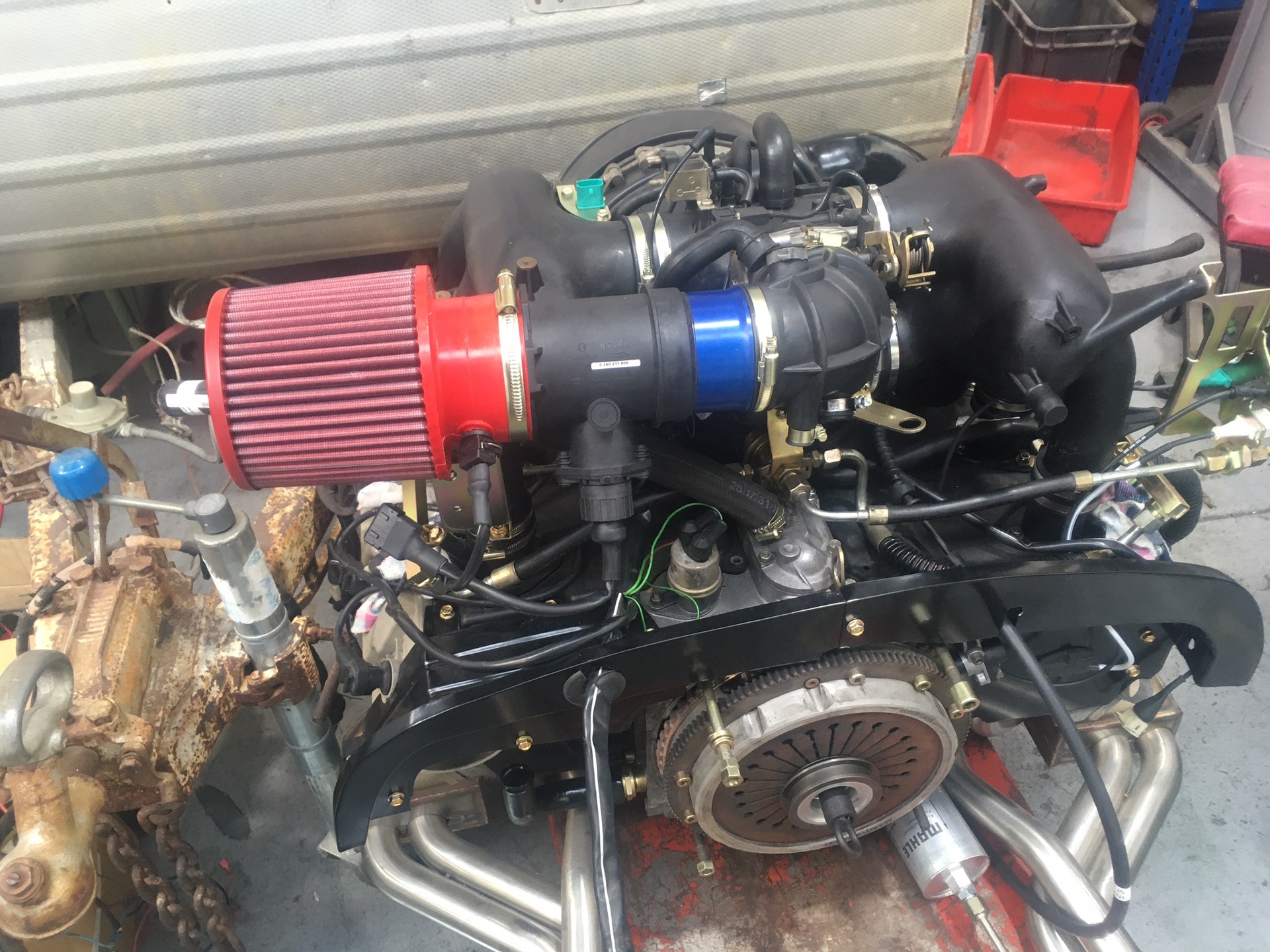 Bearings, Joints, & Axles
With the new engine in place, before hooking it up to the drivetrain, new wheel bearings, CV joints, and axles were fitted. Afterwards, the rear axle was attached to the transmission, and the car became a rolling chassis with an engine that worked.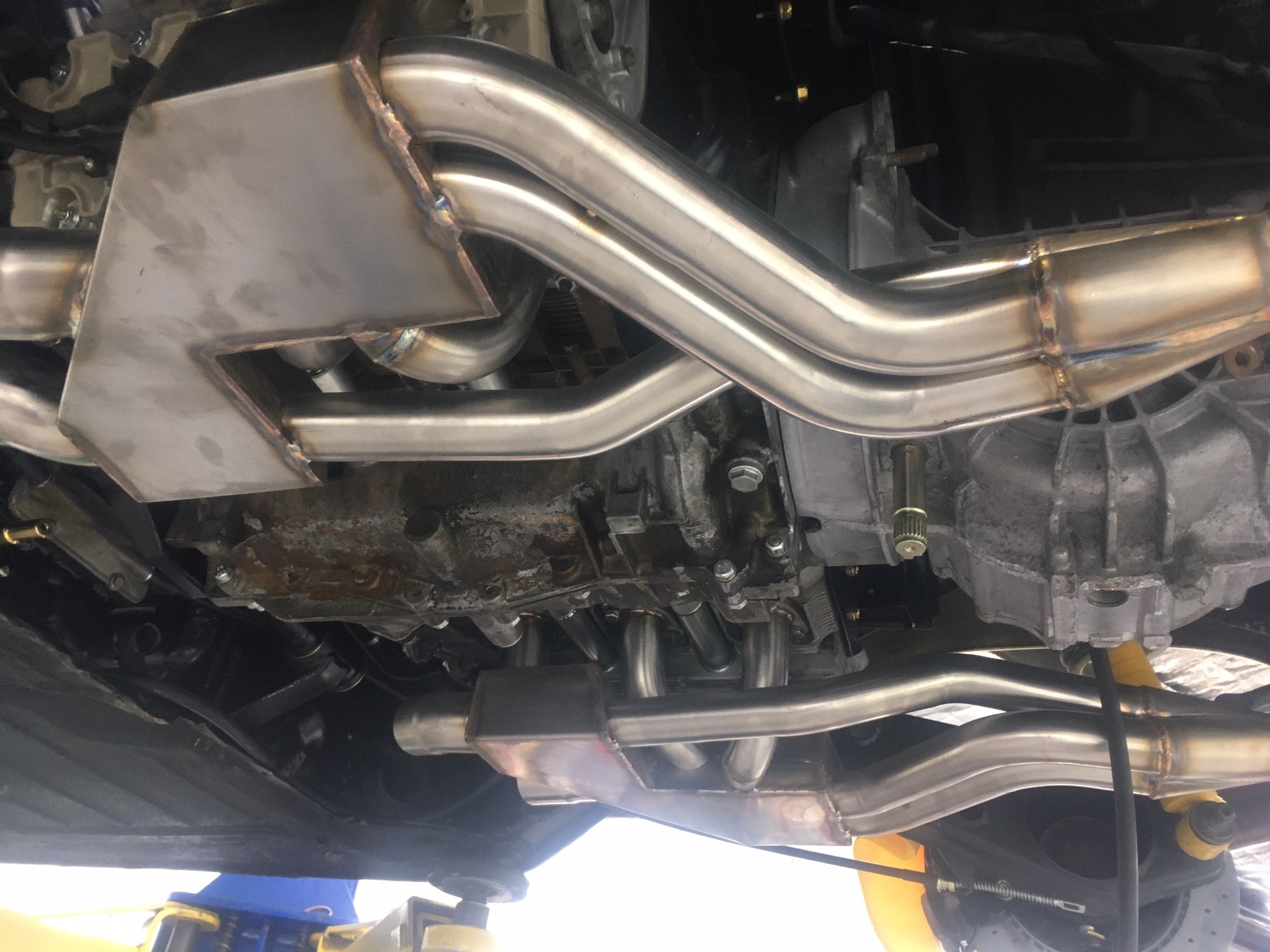 Interior Modifications
The interior was also touched up, with the original seats for the 914/6 sourced, the steering wheel replaced with a Momo one, and the whole dash refurbished. All that is left to do in the cabin is carpeting and sourcing radio speakers.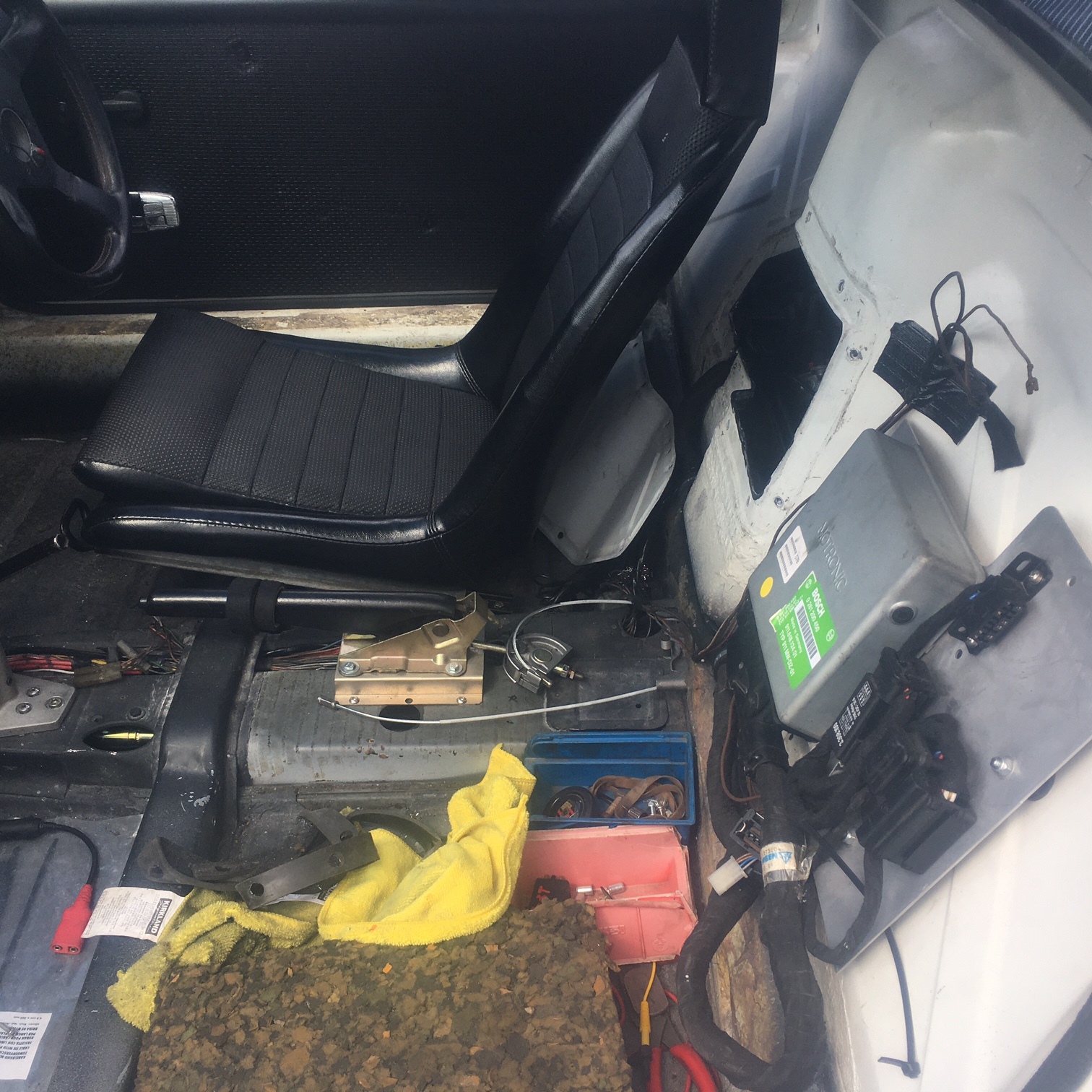 Finishing Touches to Ken Ellaway's 1974 914 Restomod Build
The car was then given a proper, full sanding down to the primer, and built back up with white paint, sealed by a few layers of clear coat. A new spare wheel holder was built and welded into place as well during these final stages.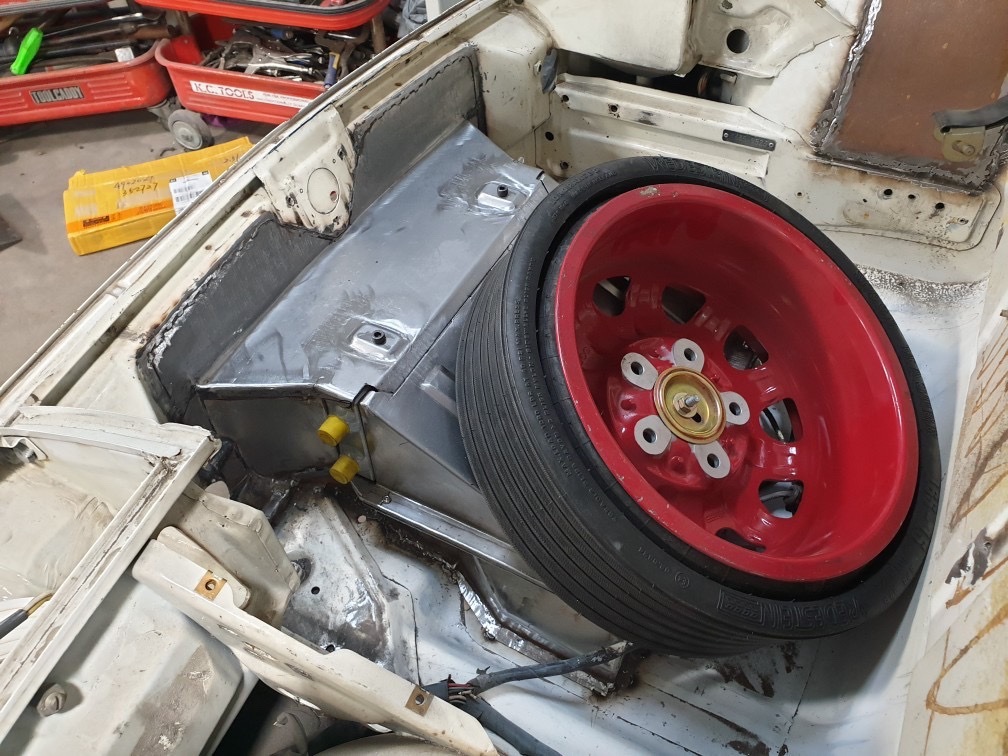 Final Results for Ken Ellaway's 1974 914 Restomod
As it stands, the 1974 Porsche 914/6 restomod goes like it's been shot, and handles very well. By Ken's estimation, the engine is chucking out 300 or more HP, and the car's total curb weight is less than 1,000 kg (2,205 lbs). Of course, the restomod wouldn't have been doable without some help, and special mention goes to Vintique Moto of Melbourne, who custom made a lot of parts for the mod.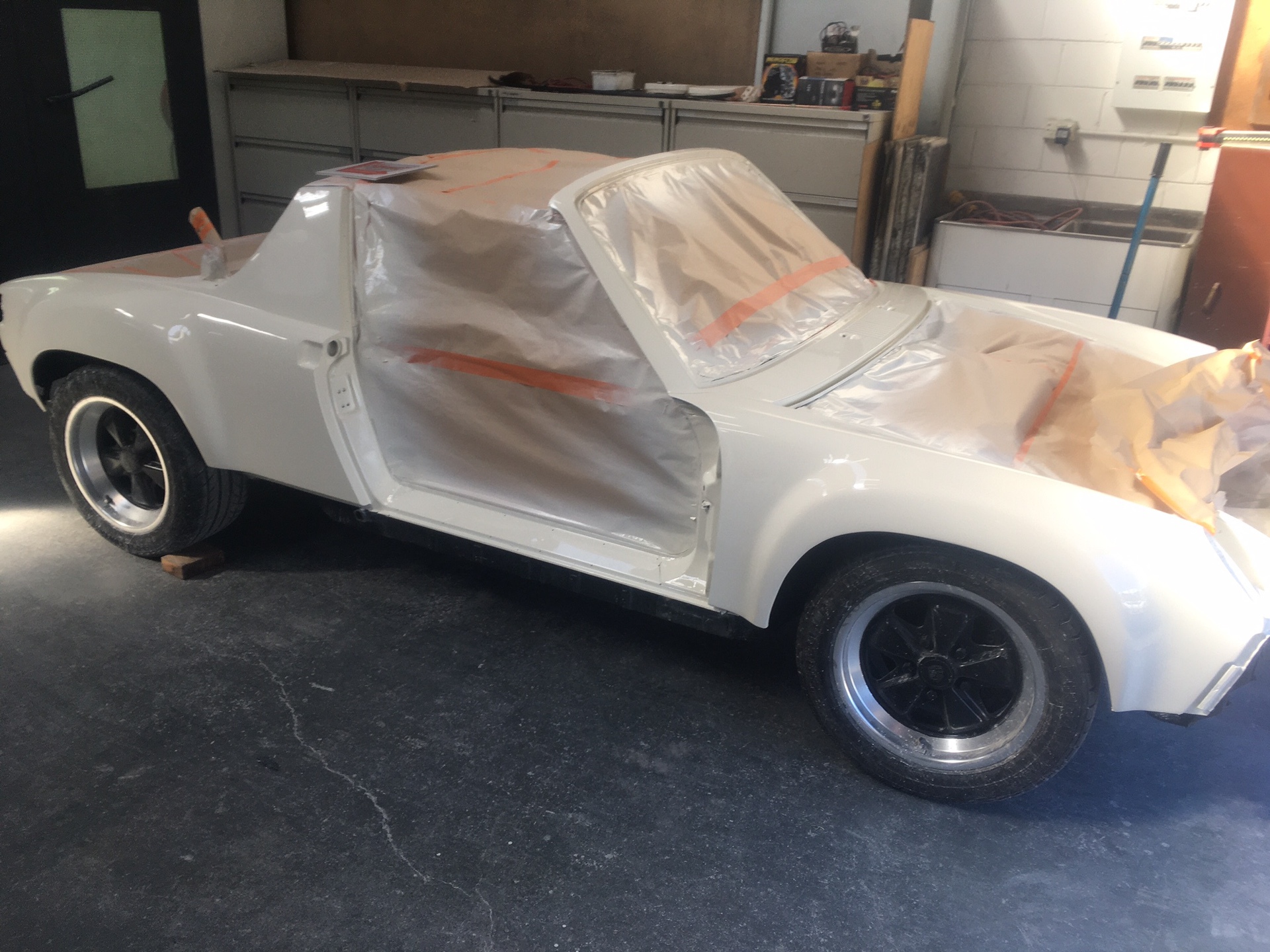 Ken also brought in parts, or had parts sourced, by Auto Atlanta, Patrick Motorsports, Retro Automotive Products, and in a few cases, Porsche themselves. What resulted is an unassuming looking 914/6 that has nearly supercar levels of power-to-weight, and could probably give any current 911 that isn't a turbo a run for its money on the drag strip or around a track.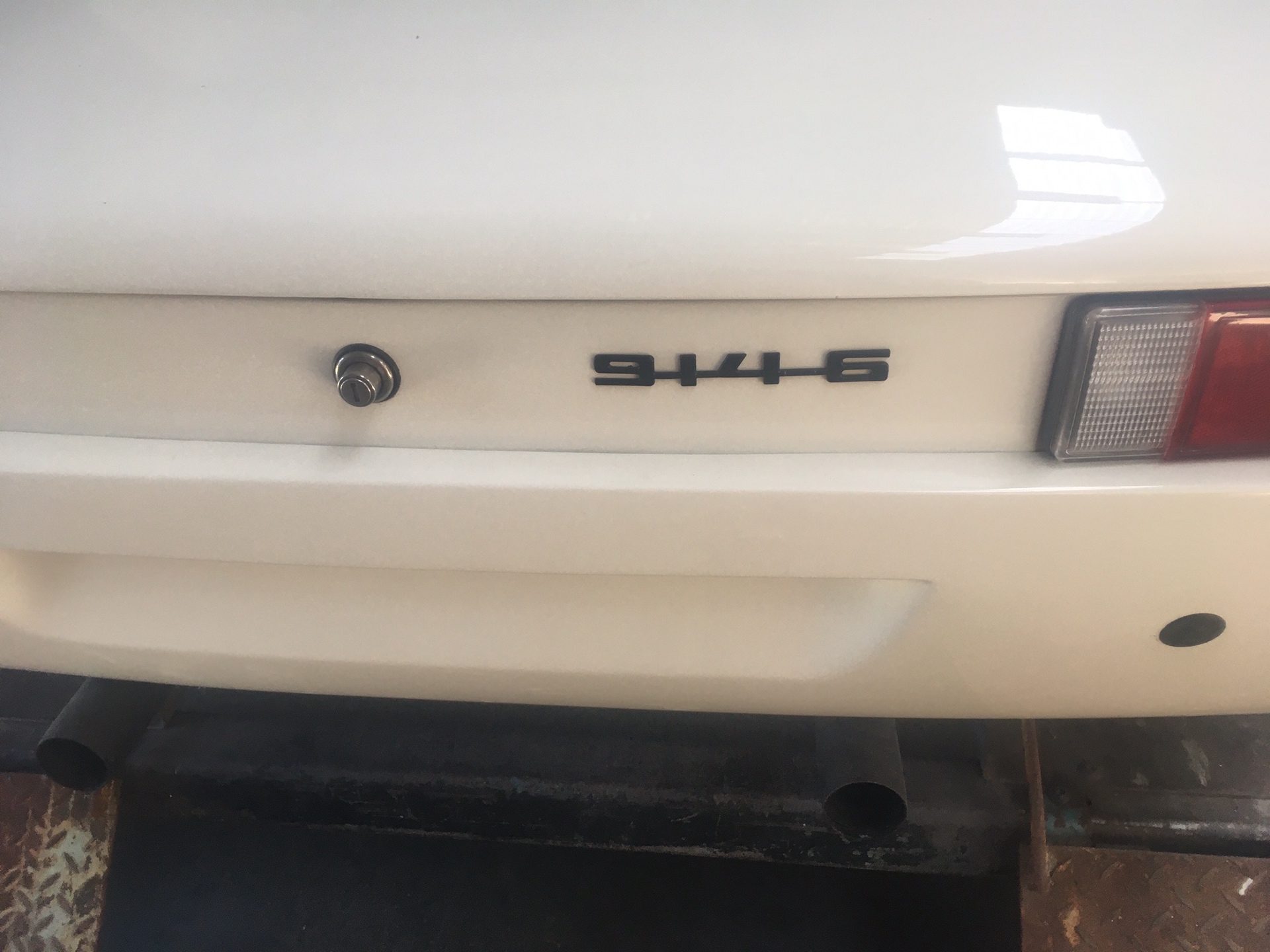 All we know is, it's quite possibly the fastest 914/6 on the planet, and it was built to be driven. No garage queen here; this is one of Ken's daily drivers!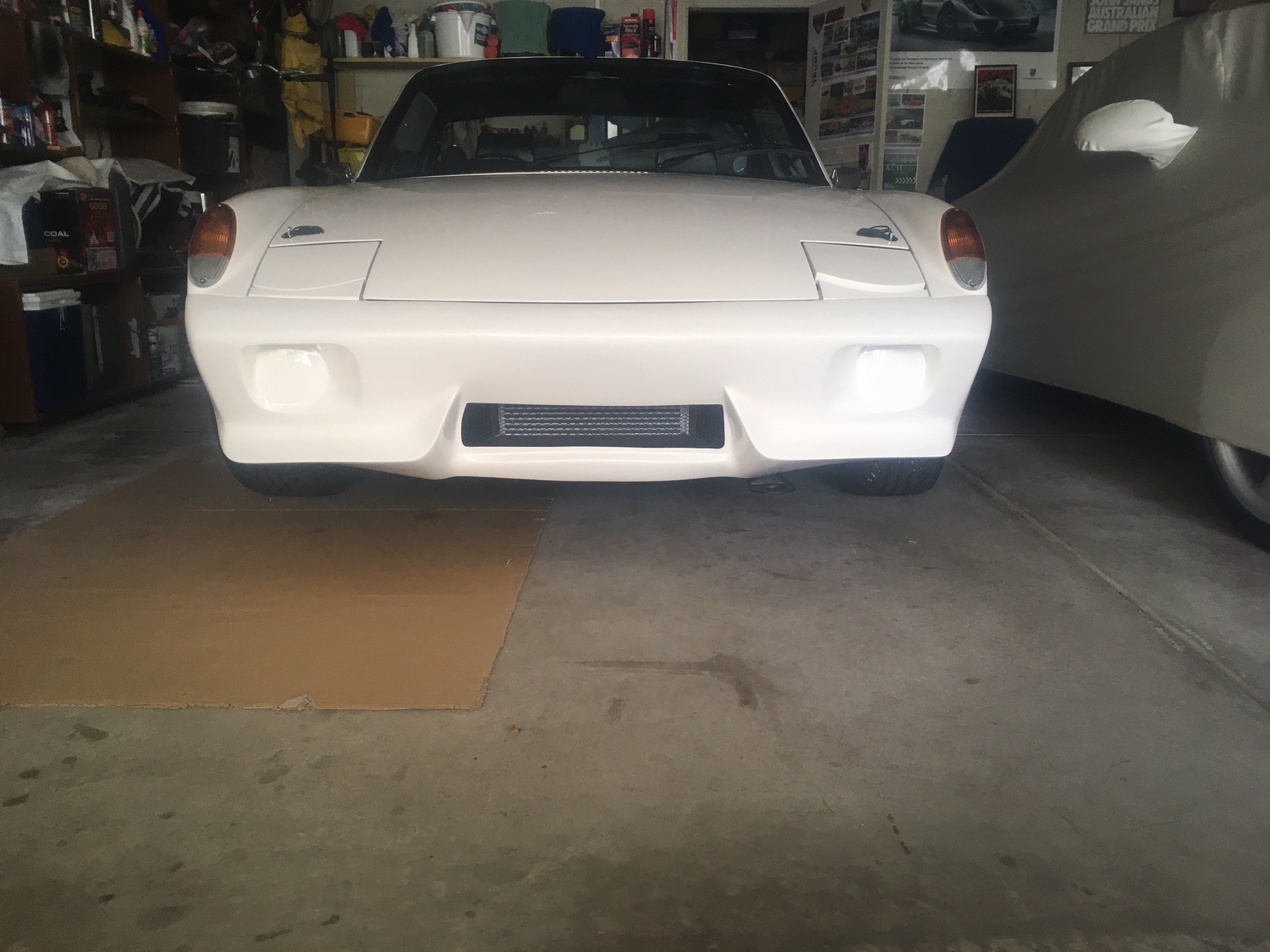 Here are photos of the completed build!