David vs. Goliath
The story of Dr. Ferdinand Porsche is, without doubt, one of the most fascinating tales of dreams coming to reality on the scarcest of resources. Surviving WWII was in itself, a monumental challenge that the small German engineering firm somehow managed.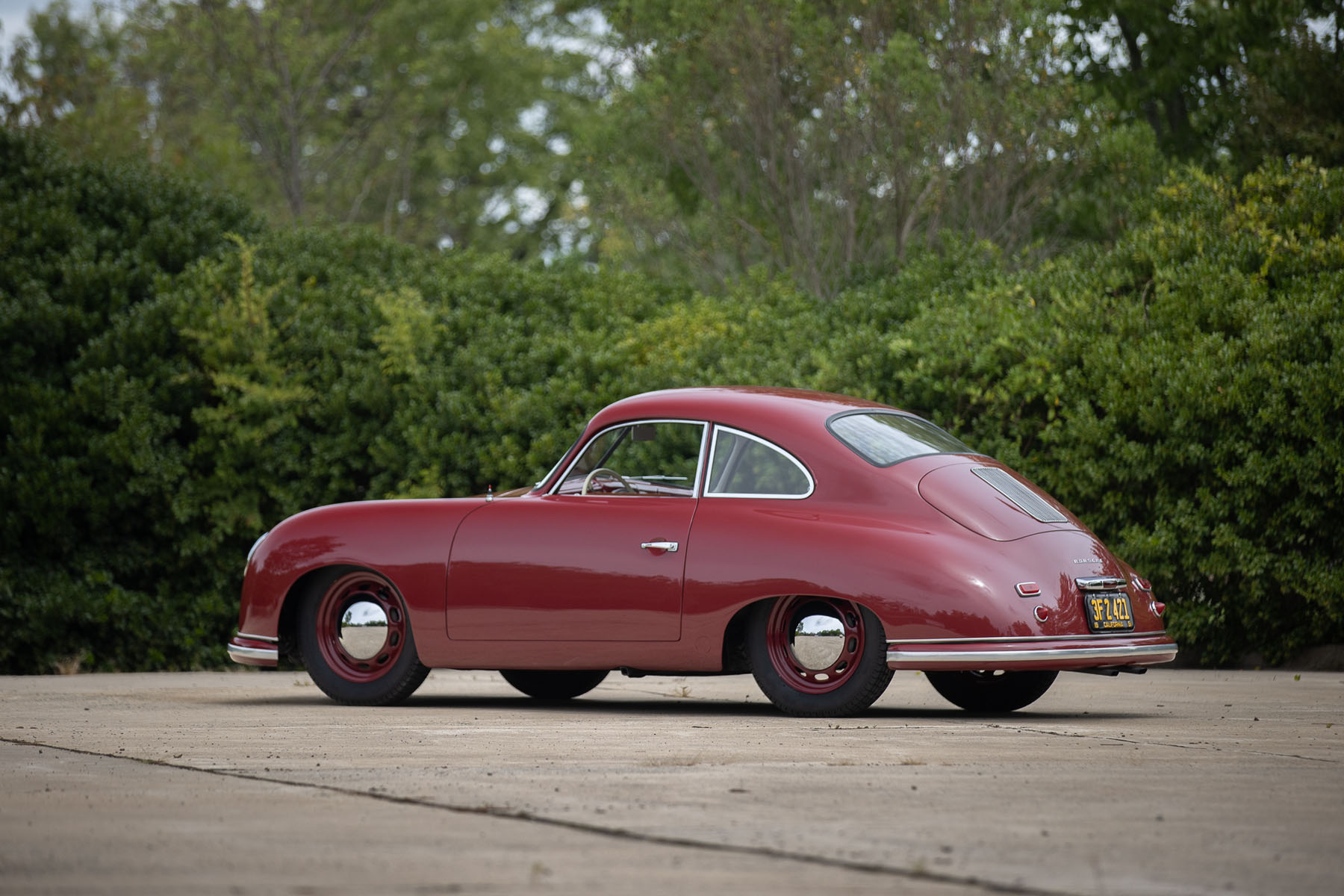 As is well documented, Porsche contracted coachbuilder Reutter to construct the bodies of the 356/2 in steel. The first 356 coupes built by Reutter at Augustenstrasse 82 were formed on a wooden buck by hand, much like the earlier aluminum-bodied cars constructed in Gmünd. Later, stamped steel body parts replaced the hand-formed steel panels. Reutter workers took 530 to 550 hours to build a car and finished a respectable 60 cars per month. The cars were delivered from Reutter to Porsche for final assembly. In 1950, just 60 men- 35 of whom worked in assembly- built and finished the cars for Porsche. Porsche's workers completed their first 356 Stuttgart coupe in April 1950. Within the first few months of production, Porsche had received orders for cars from six dealers in Germany as well as distributors in Sweden, Portugal, and Holland.
The split windshield
The production cars made in Stuttgart prior to March 1952 were distinguished by having a two-piece windshield. As a result, these 356 models are often referred to as "Split-Windshield" or "Split-Window" coupes. In early March 1951, the 4-digit chassis numbered coupe and cabriolet models made by Reutter were coming to an end. Porsche transitioned to a 5-digit numbering system to keep up with the amount of orders coming from export markets. Production slowly accelerated up from one car per day for these entirely hand-made steel-body automobiles, with a price tag of $2,369. Max Hoffman, the sole importer of Porsche in the United States, received just three cars in 1950 (two sold to Briggs Cunningham) and 32 cars in 1951. Of the 1,348 Split-Windows that were produced, perhaps 15-20% have survived.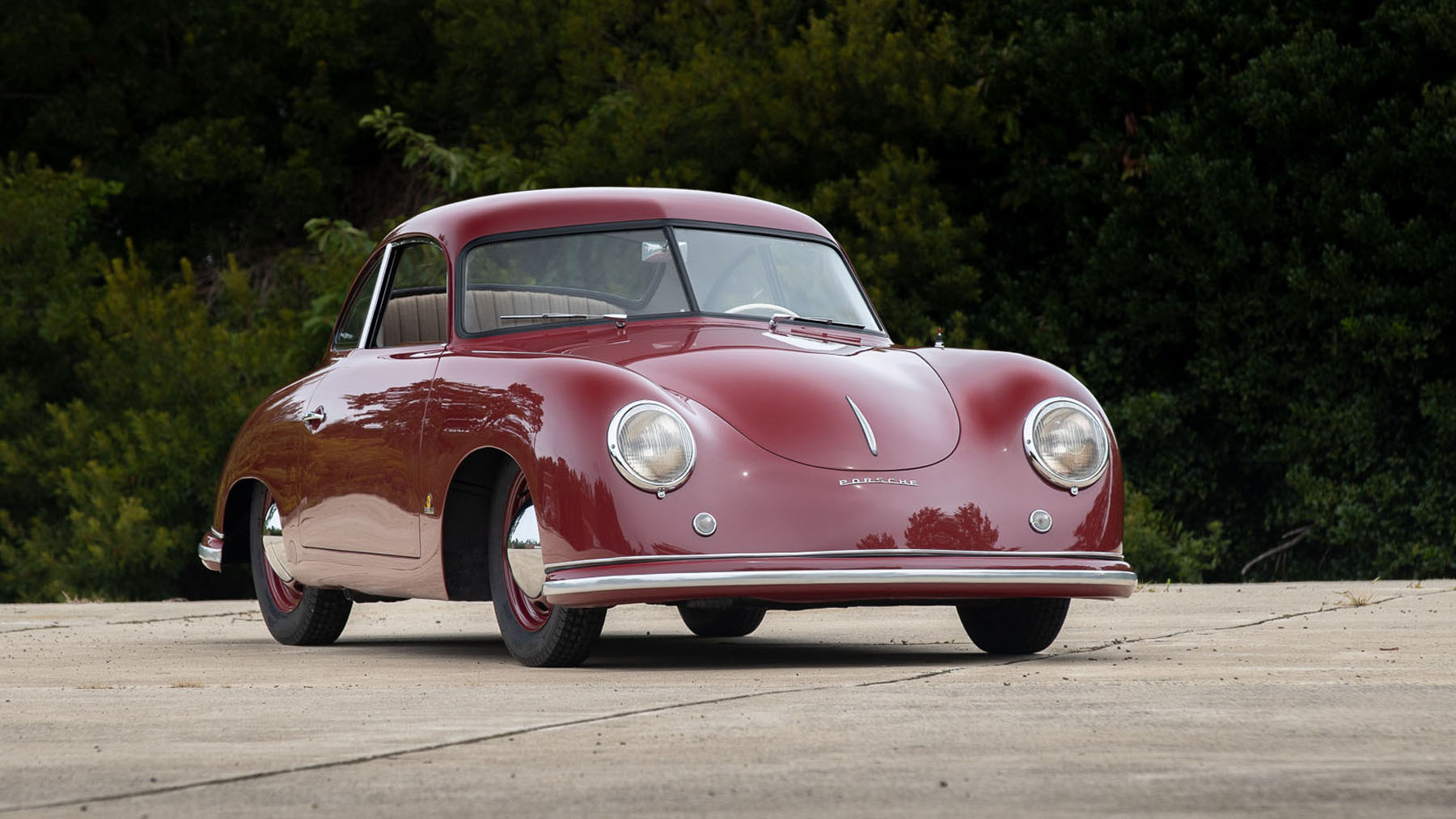 1951 Production Run
According to Dr. Brett Johnson's book 356 Porsche: A Restorer's Guide to Authenticity, chassis number 11260 is classified as a 1951 model before 1952 production serial numbers began. The Kardex for 11260 shows a production date of 2/25/52. According to factory records that Dr. Johnson obtained, 1952 production serial numbers started with 11301.
Model '51 from mid-March 1951 through February of 1952.
Model '52 from March 1952 through September 1952.
Model '53 from October 1952 through March 1954.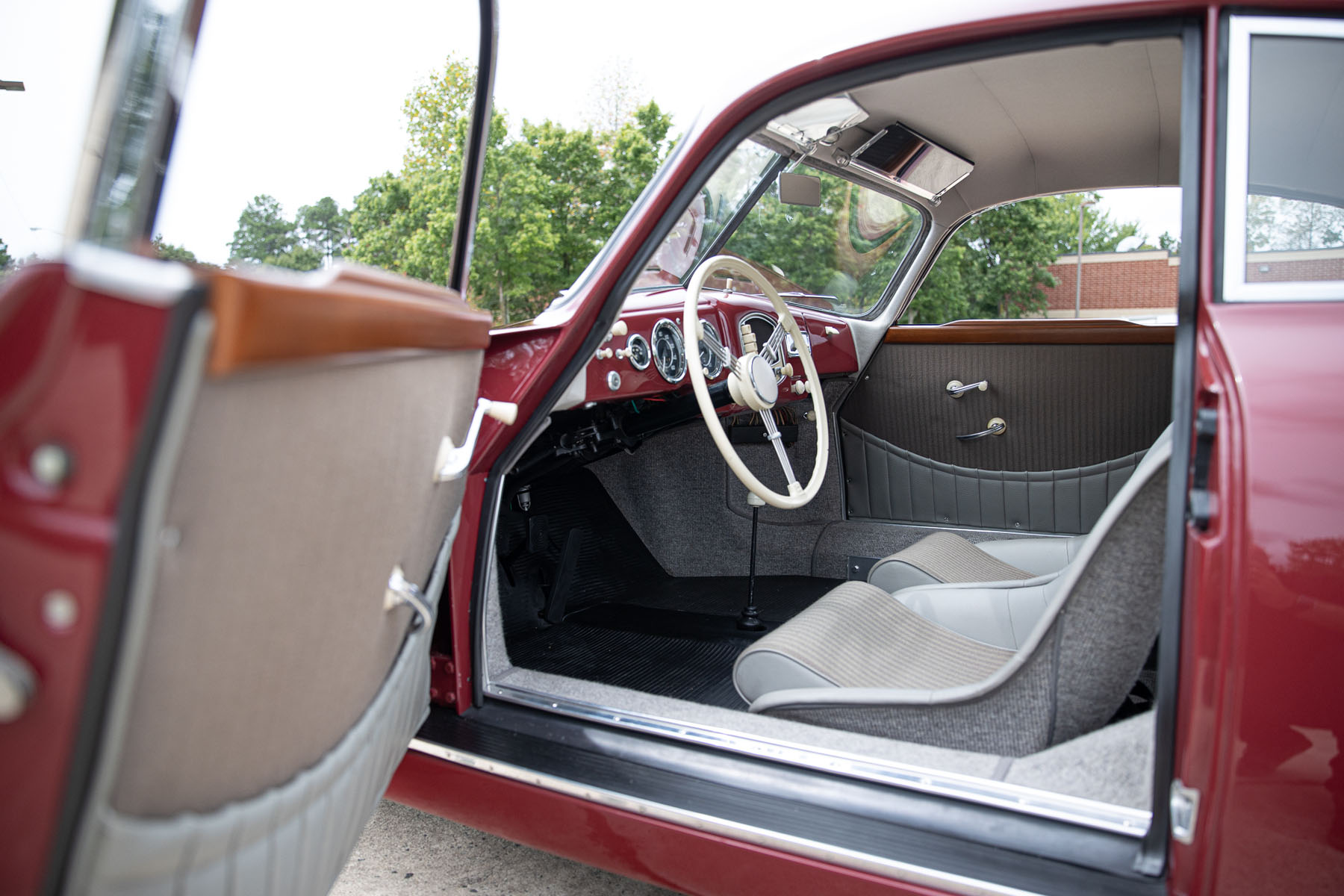 Factory documentation
As we sometimes find with Porsche Kardexes, the factory did not always record all of the details for each chassis number. This late Split Window coupe was completed on February 25, 1952, and delivered new to Schmidt & Koch in Bremen, Germany. The Kardex denotes the original paint color as Maroon (503). The original engine (P-20932) was a 1300cc type 506. Over the years, this engine was separated from the coupe and P-40274 was installed. Engine number 40274 is a rare 1500cc Super Engine type 528 from 1953 production. According to historians Jürgen Barth and Gustav Büsing, in 1950, Porsche assembled 369 steel coupes in Zuffenhausen with the 1.1-liter engine, with an additional 31 of the 1.1-liter cars in 1951. Later that year 353 cars in total left the factory fitted with the 44 horsepower 1,286cc flat four. When the more powerful 60-horsepower 1488cc option was offered, all 595 buyers selected that 1.5-liter engine option. As Randy Leffingwell noted in the book Porsche Unexpected: Discoveries in Collecting, "Porsche learned something about its customers: Power sells and more power sells better".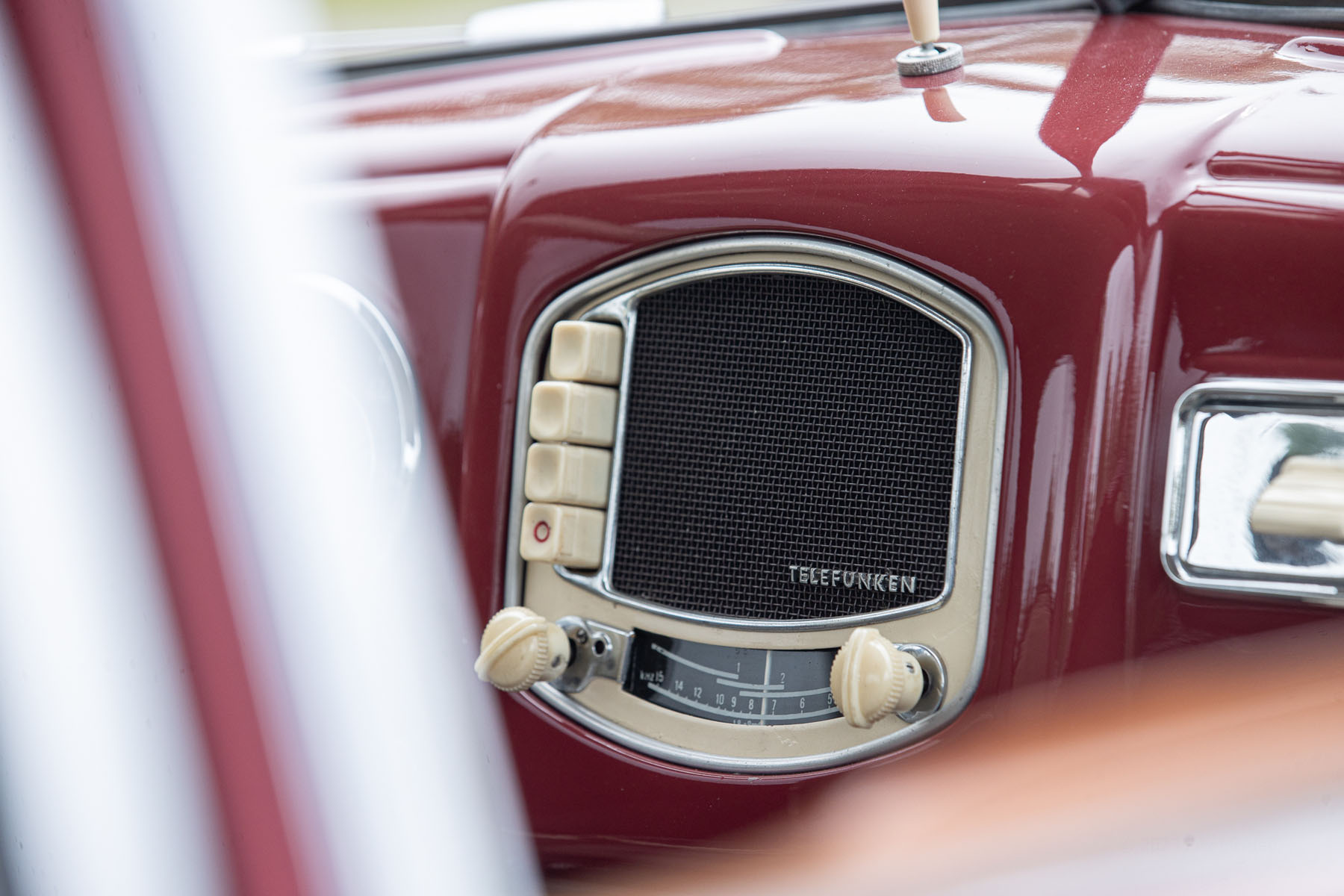 Ownership trail
Thomas Birch, the founder of the Porsche 356 Split Window registry and renowned expert on the subject matter, purchased VIN #11260 in the late 1970s. After acquiring the car, Mr. Birch located and installed some missing original parts and used chassis 11260 as his daily driver. In 1984, he sold chassis 11260 to Jim Jenks of "Ocean Pacific" apparel fame so that Birch could put down a deposit on a home. Mr. Jenks eventually took the car to a body shop in Costa Mesa, California, to be restored. Sadly, the owner of the restoration shop unscrupulously started to sell parts from this coupe and other projects in his shop. Eventually, the body shop went out of business and the coupe was sold in a package deal along with a 1952 Cabriolet to Dieter Vongehr. Mr. Vongehr restored both cars with Thomas Birch, who oversaw both projects with expert advice on the correct details of these early 356s. During this time, Mr. Vongehr upgraded the engine to the correct type, but slightly later 1500 Super unit This car, #11260, was finished in 2006. The gearbox installed is an all-synchro 519 transmission, a gearbox type that was introduced during the time period when chassis 11260 was produced. The interior features the original Telefunken push-button radio with ivory knobs, and the early Petri Pealit steering wheel. After its completion, it was acquired by the Ingram Collection in Durham, NC, and resided in the collection until 2015. Chassis 11260 was featured in the book Porsche Unexpected: Discoveries in Collecting, and was also digitally scanned so that wooden body bucks could be created to shape the body panels for Road Scholars' restoration of the 1951 Split Window chassis number 5511.
Back to factory specs
After leaving the Ingram Collection, it was sold to Mark Adamson through European Collectibles in Costa Mesa, CA. Emory Motorsports was tasked with returning the car to its original specifications, including commissioning Autobahn Interiors to recreate the grey vinyl with cloth fabric seats and door cards based on original Reutter factory records. It was later offered as part of the RM Sotheby's Porsche 70th Anniversary Auction at the Porsche Experience Center in Atlanta, Georgia, and was later purchased by collector Paul Zuckerman. A dyno graph from 2020 shows the 1500cc engine produced 57.8 horsepower at 5,600 rpms and 77 ft/lbs of torque at 3,400 rpms.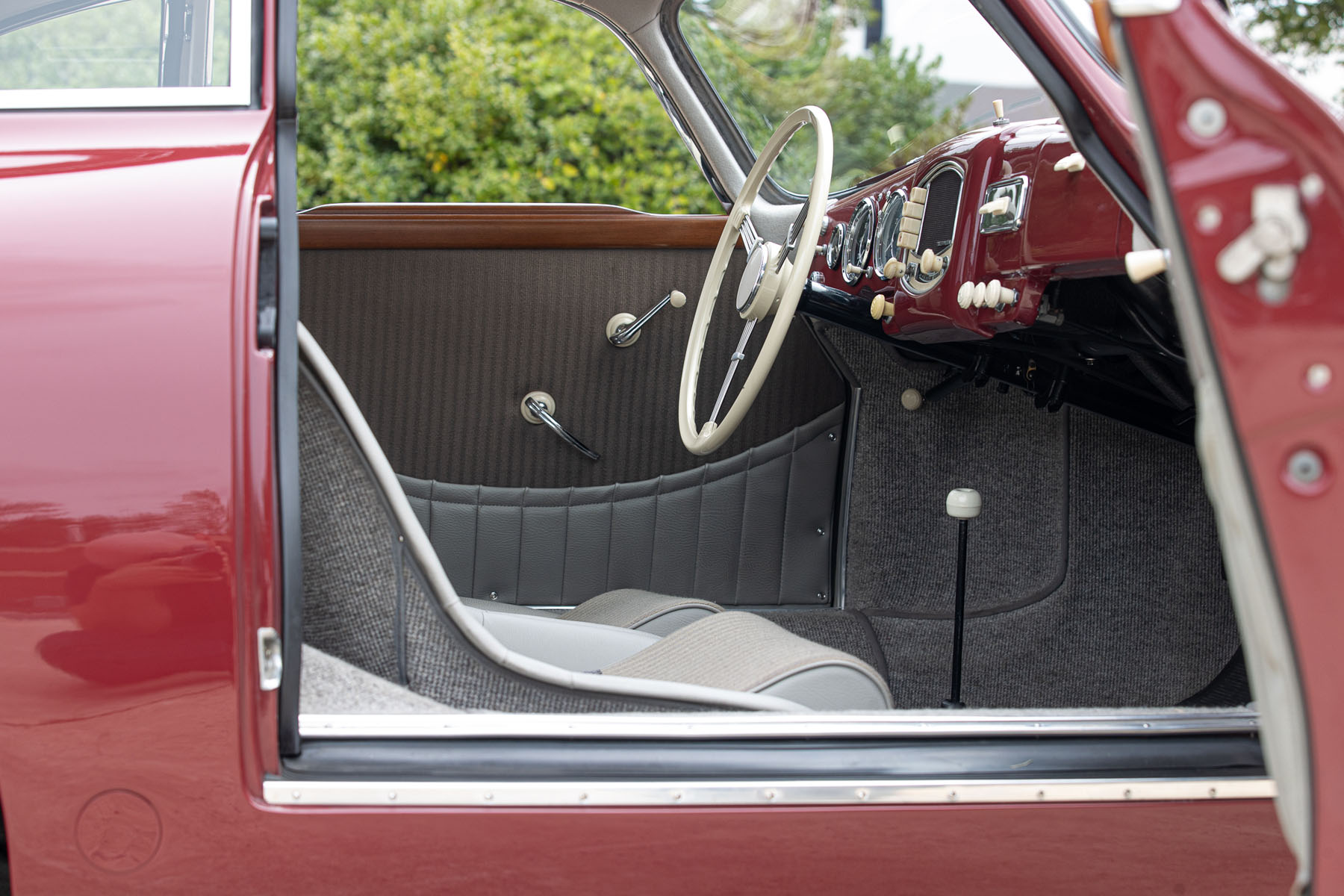 Recent work
Shortly after its most recent owner acquired chassis 11260, the type 519 transaxle was completely rebuilt to the tune of over $14,000 with a BBBC gear set and new synchros. In the spring of 2022, the engine was removed to install the new 519 transaxle, and axle bearings, refresh the rear brake system and all associated gaskets and hardware, totaling an additional $7,000. The original seats were exchanged with a set of Fibersteel GT Speedster seats with Grey vinyl and fabric upholstery to match the existing material. The original coupe seats were retained and are included with the car.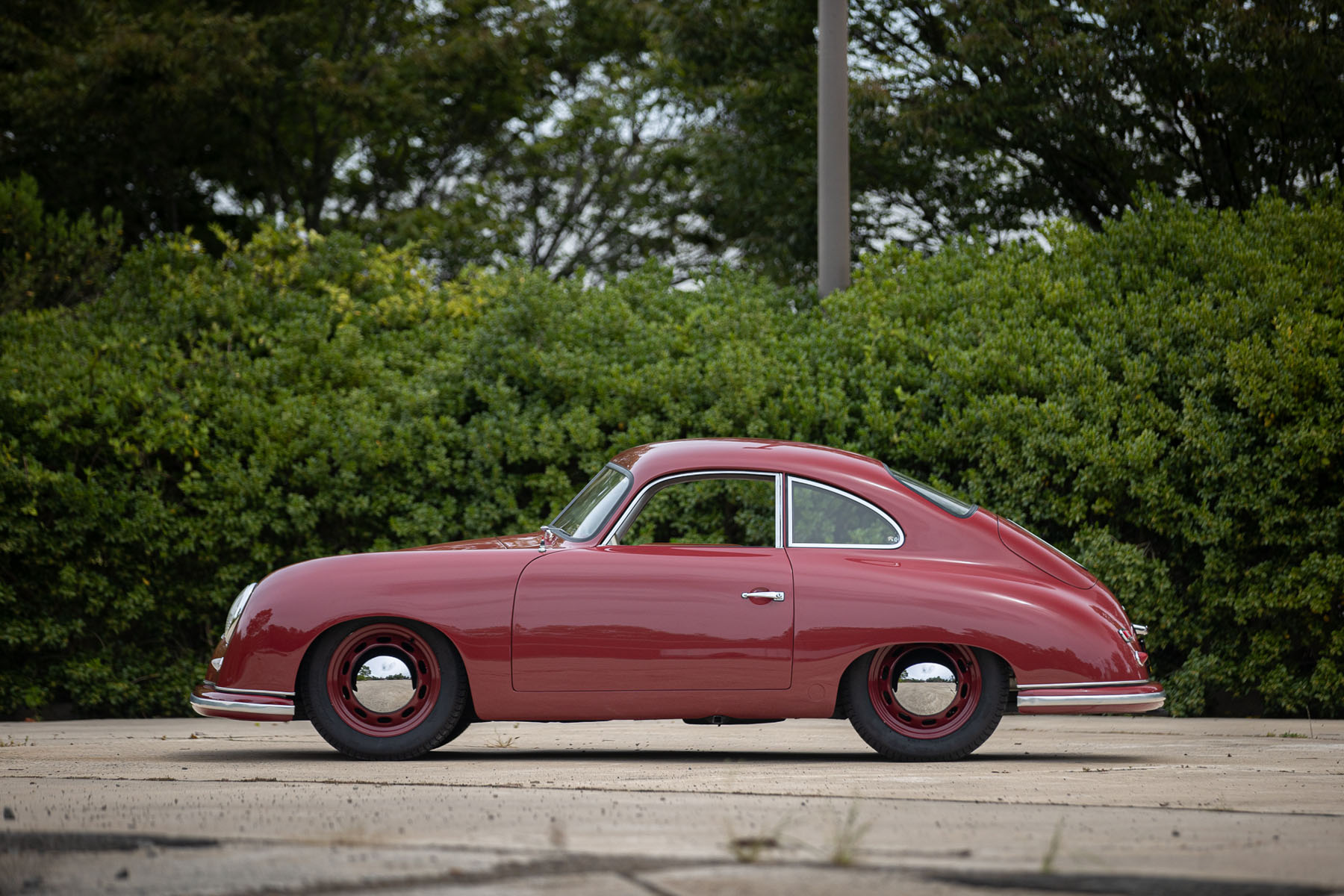 Most recently, it has been serviced by our service department and is fully ready to be driven and enjoyed. Work performed in its most recent service included an oil service, brake fluid flush, transmission fluid flush, replacement of the rear axle seals and axle covers, both rear wheel cylinders, a rebuild of the fuel pump, carburetor service, and replacement of all five tires-including the spare.
Highlights
Chassis no. 11260
Exterior color: Maroon Red (503)
Interior color: Grey Vinyl with Grey Clotth
ODOMETER: 22,762 kms
Engine N0. 40274
Transmission No. 2055 H4
Now available
Chassis 11260 is a compelling piece of Porsche's early history. Today, chassis number 11260 still presents in excellent overall condition. With the more powerful Type 528 engine 1500cc engine and synchronized 519 transaxle, it is a mild outlaw that is ready for its next caretaker.
Go HERE for more information
All photos © 2023 Road Scholars
Another Road Scholars Split Window project