In complete honesty, I am guilty of amassing far too many books and magazine collections on European sportscars, especially Porsche. It's almost impossible to come across any "never seen before" photos, so when I'm asked to look at a new historical Porsche book, my excitement is understandably tempered. However, I was genuinely engaged when reading this new gem, mostly due to the author having a superb feel for what to present, as well as what to leave out. I've known Gordon for many years, and given his rich history with the Porsche marque, I'm not surprised he was able to produce something so "fresh," albeit 75 years after the fact. So just who is Gordon Maltby?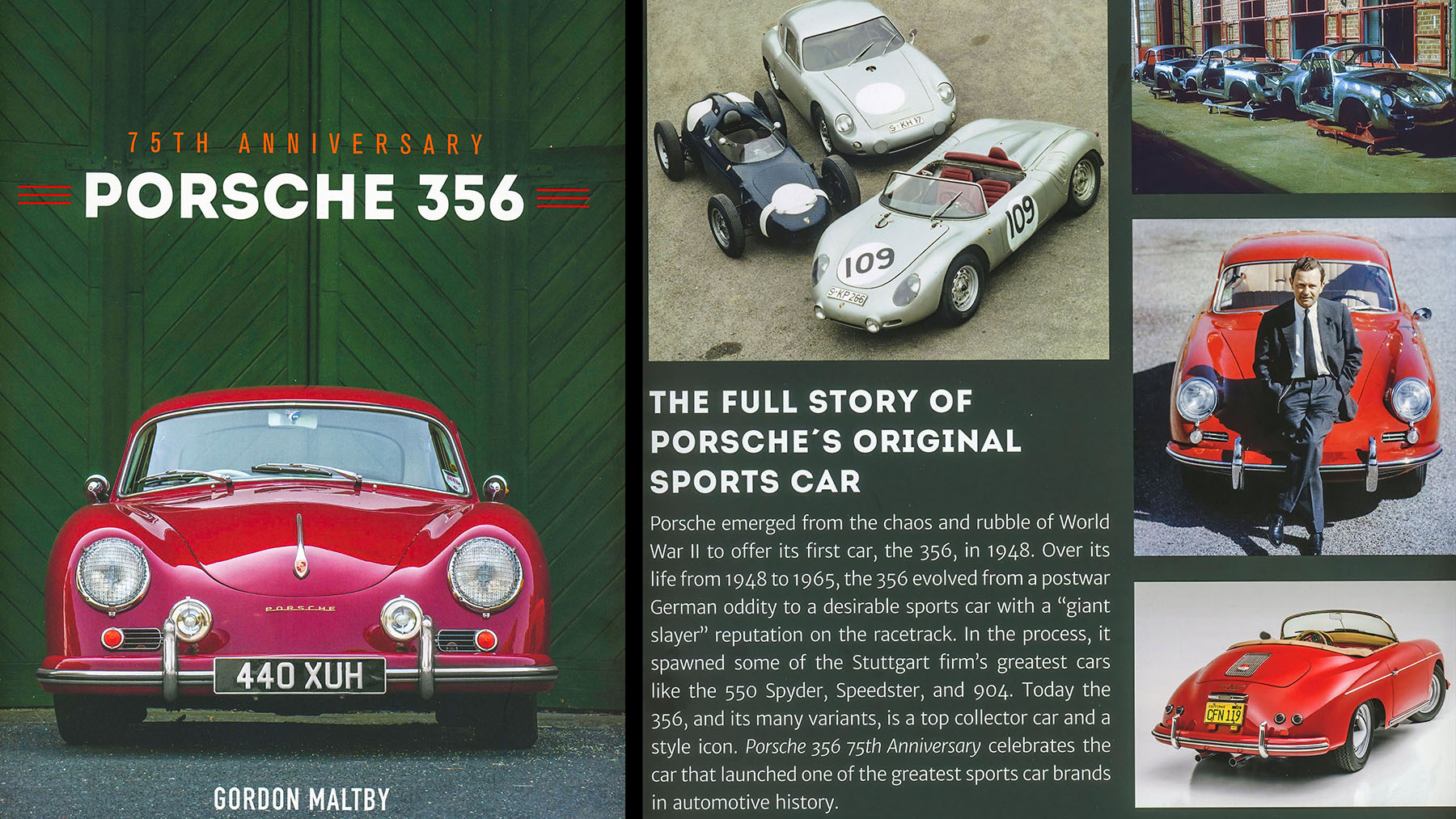 Author Gordon Maltby
Gordon Maltby has owned 31 Porsches over 50 years, doing most maintenance and restoration himself. He wrote the highly regarded Motorbooks title Porsche 356 and RS Spyders and has co-authored and edited several Porsche technical, historical, and buying guidebooks in the years since. He was editor of the Porsche 356 Registry bi-monthly magazine for 28 years, evolving it into a 76-page full-color publication. Porsche 356: 75th Anniversary is his masterpiece conveying the full story of Porsche's original sports car from the first Gmund coupe to today's beloved collector car.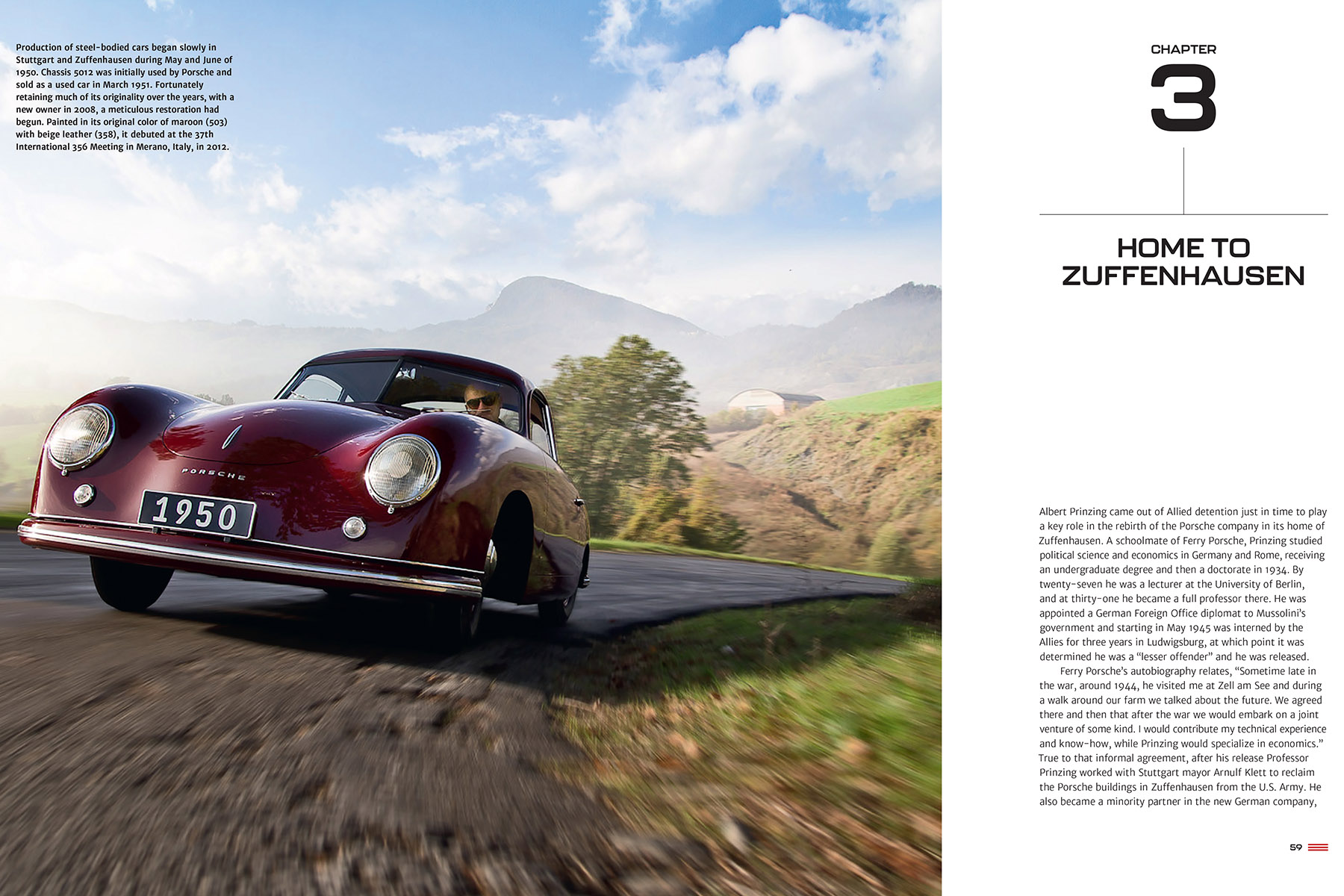 The origin of Porsche, Dr. Ferdinand Porsche
Ferdinand Porsche was a brilliant engineer who, prior to World War II, had been involved in a variety of significant automotive engineering developments, including the first hybrid drive  vehicles. From the early 1900s, Porsche developed racing cars, including the Mercedes SSK and the mighty Auto Union Grand Prix. During this period, Porsche also developed the groundbreaking Volkswagen, which would prove critical to his postwar, namesake automobile manufacturer.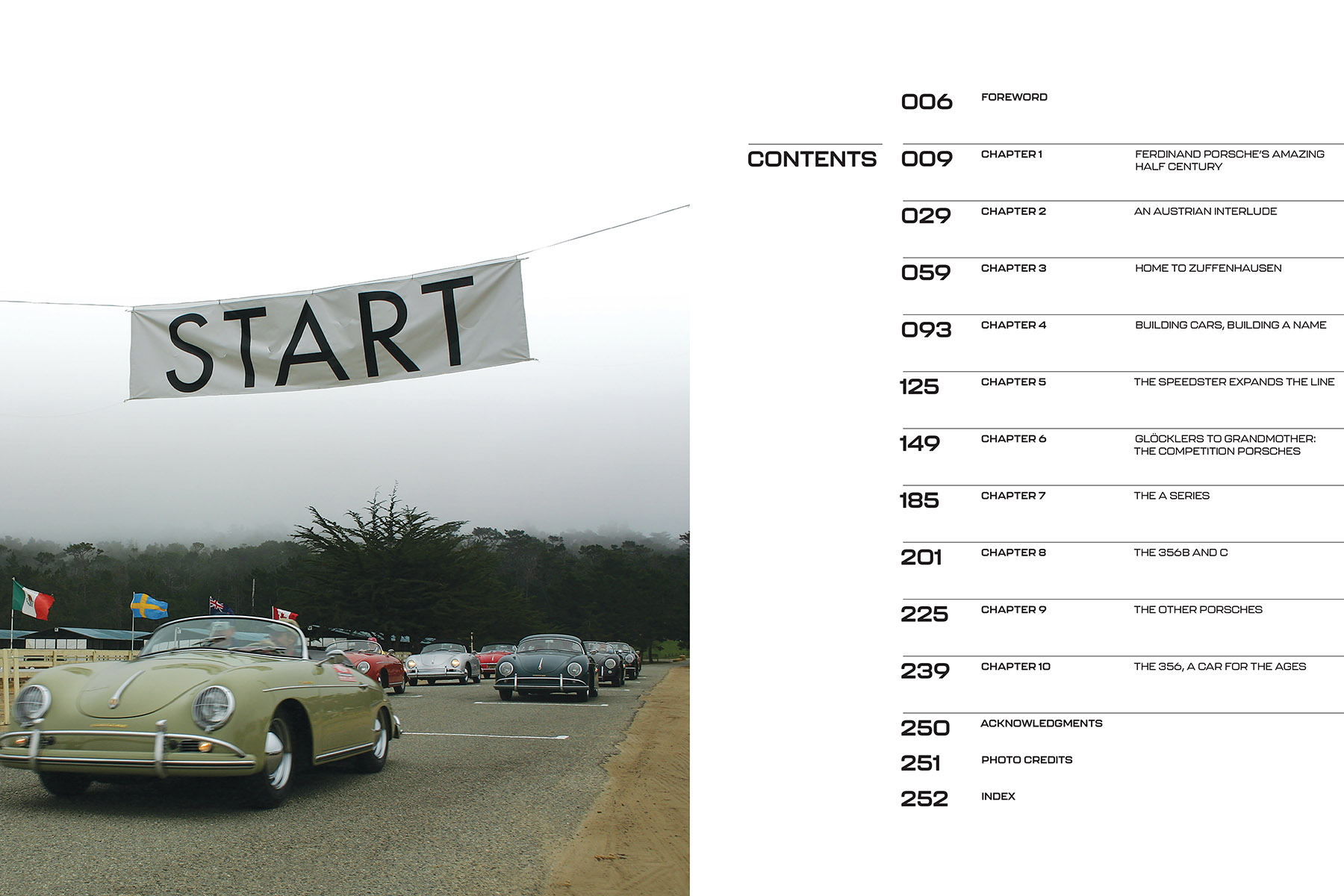 Porsche's first production car, the model 356
The Typ 356 was developed by Ferdinand's son "Ferry" Porsche and introduced in 1948. Though the rear-engine layout was based on the Volkswagen, most similarities ended there. The 356 had a unique chassis, higher performing engine, and a handsome wind-cheating body. Little known outside Germany initially, by the early 1950s the 356s were lauded for their excellent handling, build quality, and growing volume of competition successes.
Porsche's 356 evolved over its 17-year life through four distinct series: pre-A, A, B, and C, with coupes, cabriolets, Speedsters, Hardtops, and Roadsters among the many body variations. Equipped with the "Carrera" 4-cam engine, the 356 was a force in sports car racing. Dedicated competition models were developed beginning in 1953, and the Rennsport Spyders dominated road racing, endurance, and hill climb events for over a decade.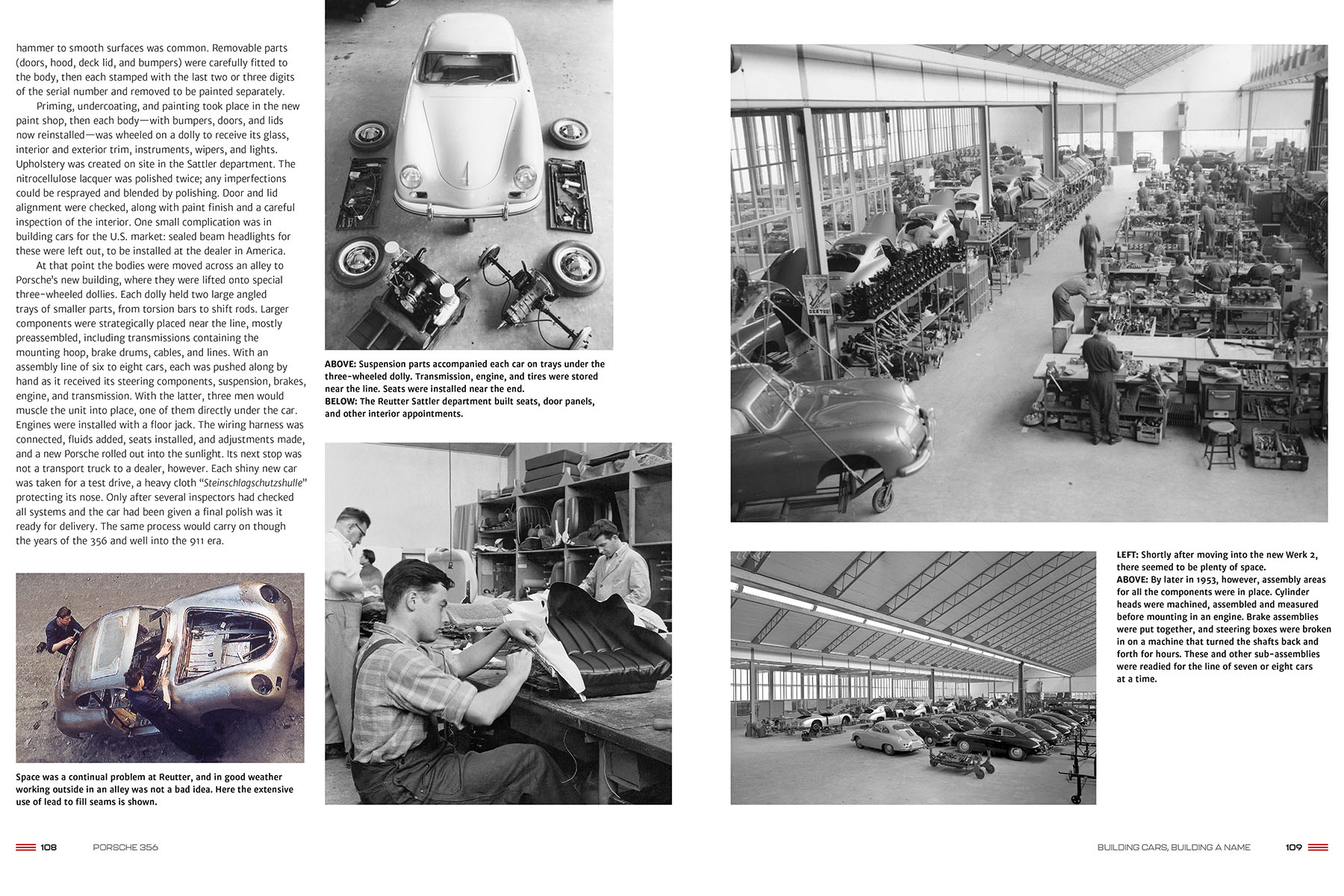 Porsche "personalities"
The 356 story includes a cast of fascinating characters, from those engineers who designed the cars, to race drivers who built the "giant-killer" mystique, to owners like James Dean and Janis Joplin who fell in love with the little bathtub-shaped sports cars. From titled European gentlemen in the 1950s to movie stars like Paul Newman and Steve McQueen in the 1960s, the first Porsches attracted enthusiasts and racers alike. Today, the car has an even wider following among collectors including Porsche fans like Jerry Seinfeld and Jay Leno. "356 Fascination" continues with ongoing restoration efforts, vintage racing, and an "Outlaw" movement, all enhanced by large-scale events that celebrate the car's history.
Porsche 356 75th Anniversary tells the in-depth story and is a must-have book for anyone that loves Porsche and sports car history. Now available through Amazon, Barnes & Noble, and other book retailers.