"Best of the Best" 356A Carrera
Facts
1957 Porsche 356A (T1) Carrera 1500 GT/GT
chassis no.100369
Exterior color: Silver Metallic/ 5706
interior color: Black
ODOMETER: 2,690 miles
Engine N0. 90724
Transmission No. 14902
Numbers Matching
Highlights
The first steel-bodied Carrera GS GT imported into the U.S.
Numbers-matching engine #90824 (not presently installed) also included with the vehicle.
The 11th Carrera GS GT completed in 1957
Sealed Beam headlights
60mm Front Brakes
100L Fuel Tank
Plexiglas windows
BBAA Short ratio gearbox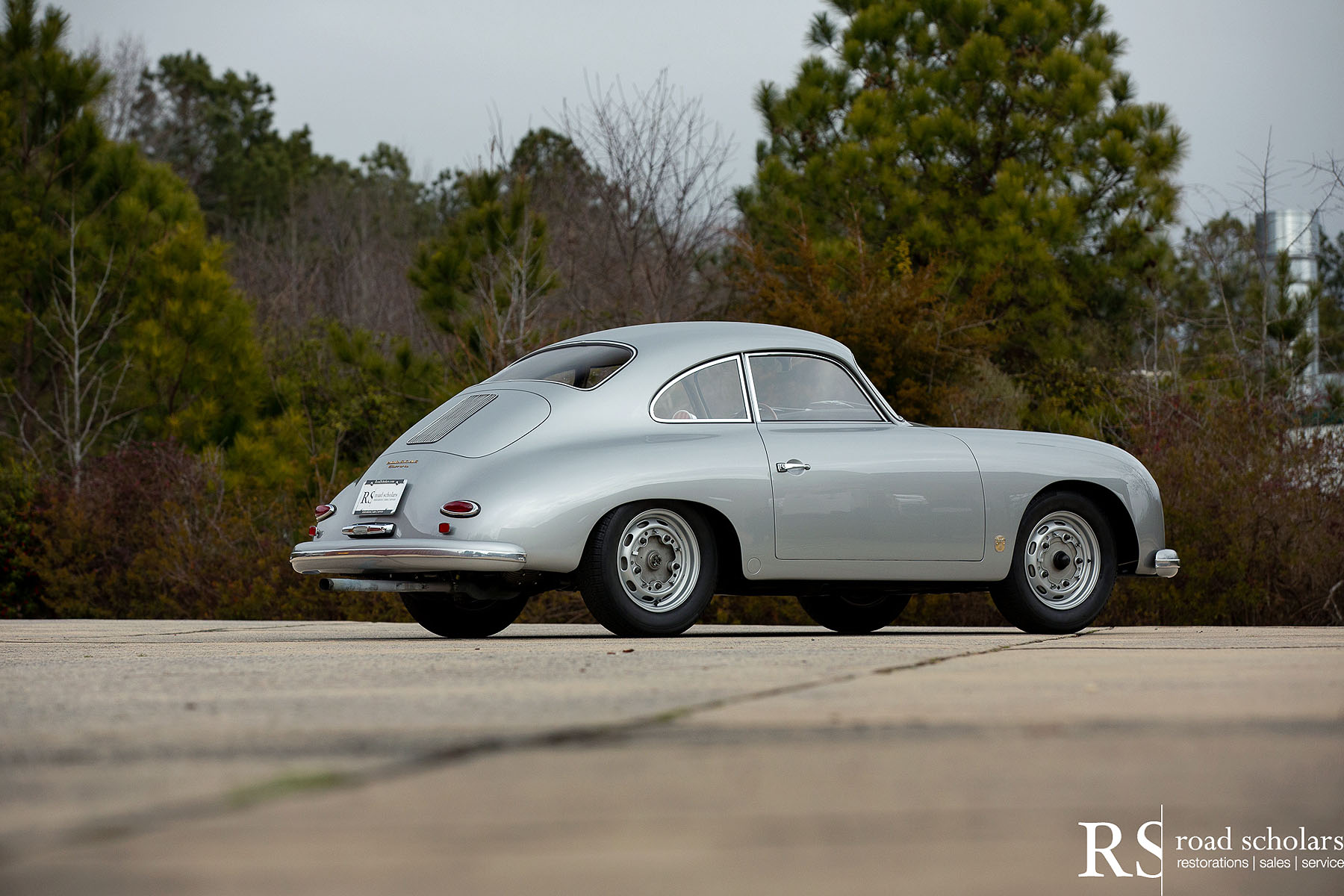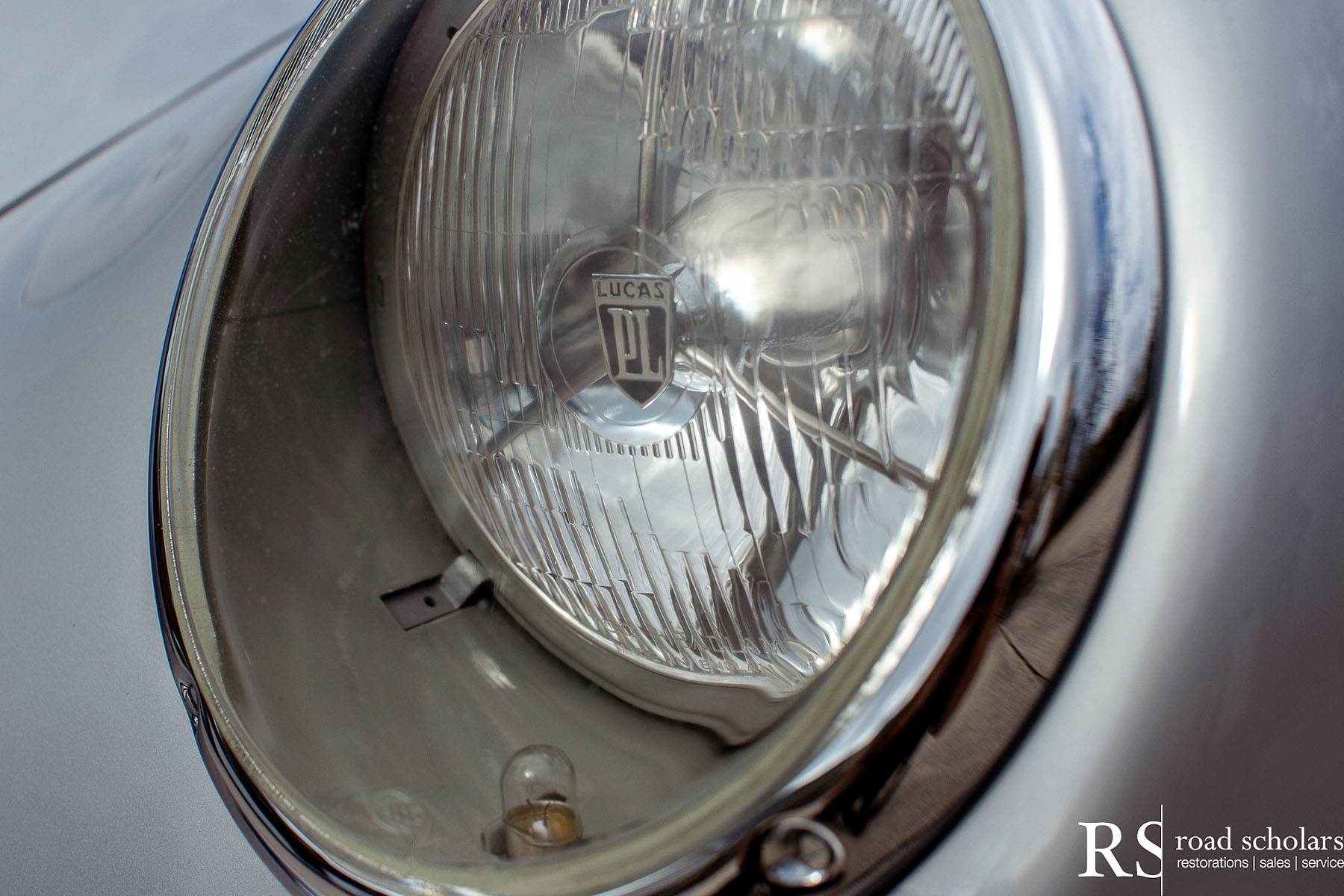 Carrera Background
In March of 1957, Porsche offered two GS versions of the 356 Carrera, both with the potent Four-Cam engines that brought over 1,000 victories in international competitions and in Gran Turismo championships in the United States, Austria, France, Denmark, Portugal, and Germany. Both models were similar in terms of mechanical equipment, but the Carrera De Luxe was geared toward comfort and featured a plush full leather interior, a front-mounted gasoline heater, chromed bumper over-riders, and other accessories.
The GT model, however, was geared toward racing and was stripped down to gain a competitive advantage at the track through a more favorable power-to-weight ratio. The Carrera GT incorporated lightweight bucket seats, leatherette trim, a lightened steel body, and omitted the gasoline heater, sound deadening, undercoating, and the heavier decorative exterior trims in favor of lightweight bumper supports, among other weight-saving measures. Not only was the Carrera GT lighter, but these models were also equipped with Solex double-throat carburetors and a sports exhaust system, producing a total of 110 horsepower- 10 horsepower more than its de Luxe counterpart, and a larger 100-liter fuel tank. The front braking system was borrowed from the mighty 550RS that featured 60mm front brakes with thicker brake linings and ducts for cooling, and modified rear torsion bars to provide one degree of negative camber.
There is only one "First"
This 356A Carrera 1500 GT/GT was not only one of the first Carrera GT models produced in 1957, but it was also the very first Carrera GT to be delivered to Max Hoffman's New York City showroom. 17 examples were delivered between March and the end of June, of which chassis 100369 was the seventh in the production and the 11th example completed on June 4th, 1957.
Chassis 100369's early history and significance were largely unknown until Michael Doyle had been researching an unrelated project at the Stuttgart Museum archive. At some point in its life, it had been fitted with a "B" nose and hood, repainted black, fitted with a Tijuana tuck-and-roll style interior and Kustom Karpets, and a pair of Rudge knock-off wheels in place of the original steel offsets. It lingered on the US market under the guise of a 1500 GS for some time before Stefano Gatti in Italy took ownership. Several years later, it passed on to Franco Lembo in Reims, France.
Not long after, the car caught the attention of Jack Logan, an American Porsche enthusiast based in Switzerland, who was in search of another GT to replace an "A" Carrera GT coupe he had previously owned. He viewed the car when it was in the early stages of a complete restoration. It had already been stripped to a bare shell with the incorrect "B" nose and hood removed and replaced with an "A" nose and awaiting paintwork. Jack purchased the car in its unfinished state and had Franco proceed with the restoration. Simon Bowrey approached Jack with an offer on the unfinished 356 sometime after Jack's initial purchase of the car, and the two negotiated over what they both thought to be a 1500 GS.
Eventually, Jack and Simon came to an agreement and the car was transported to Bruce Cooper at Sportwagen in England. The Kardex showed little more than "American Style Bumpers" and "Sealed Beam Headlights", but handwritten records confirmed that the car was most certainly a GT, and had been supplied from the factory with an all-plastic interior, Speedster seats, the 100-liter GT tank, no undercoating, steel offset wheels, Plexiglas windows, and the GT tuned four-cam engine with BBAA gearbox. It was at this time, Michael Doyle's research confirmed that through a process of elimination, this was the first steel-bodied GT delivered to Hoffman and imported to the U.S.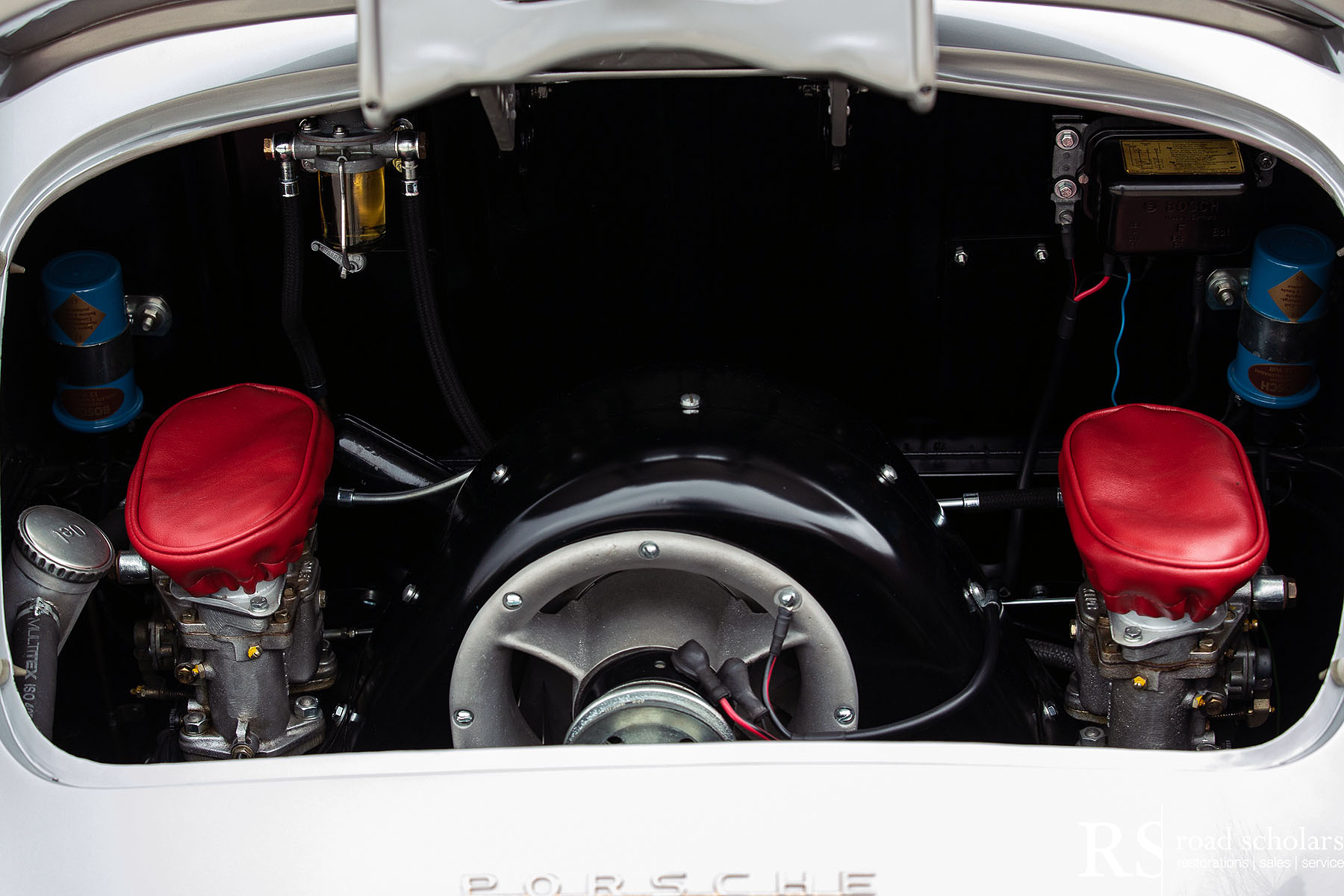 With this information, Simon decided to have the shell media blasted to once again start from bare metal to faithfully return the car to its state as it left the factory. After it returned, the front clip was removed once again to roll the bottom valence and accept the correct hood, and during this process, it was discovered that, remarkably, the body was straight with no signs of either rust or impact damage. With the body straight and correct, it was refinished in its original silver paintwork before being reassembled. Karl Hloch junior, son of the esteemed four-cam engine builder for Paul Ernst Strahle motorsport in Germany, was commissioned for the engine rebuild, while Steve  Winter of Jam Porsche in London rebuilt the limited-slip differential and original gearbox. Michael Doyle sourced the correct, as-original interior trim material, and Mike Smith serviced the running gear and steering box, as well as the authentic hardware and fittings for assembly. Recently, the correct numbers matching engine was located and acquired and is included with the car. It was freshly rebuilt by Four-Cam specialist Carl Locke Jr.
Following its completion, it took first place in the Porsche Class at the UK's most prestigious Concours, the Warren Concours, and was also awarded Best in Show. In 2014, Tony Hatter drove the restored Carrera in the Classics at the Castle show's "Special Cars" Parade. With its incredible story and significance in Porsche's early history, once again reunited with its original engine, chassis 100369 is an unrepeatable opportunity to own a milestone in the marque's history.
See it in action