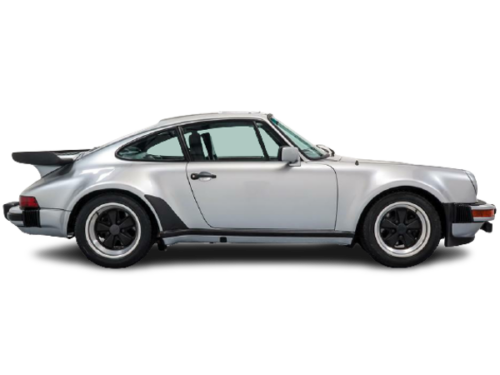 (1978 – 1989)

Porsche 911 Turbo 3.3 (930) – Ultimate Guide

The turbocharged 930 was produced from early 1975 was Porsche's flagship 911 and arguably the most capable supercar of its time. Performance-wise, the 930 was on a par with anything Ferrari and Lamborghini had to offer. Unlike its Italian rivals though, the turbocharged 911 was practical enough for everyday use and offered bulletproof reliability. It became an instant hit and buyers couldn't get enough.

The 911 Turbo 3.3 is an updated variant of that original 911 Turbo 3.0 and even faster than its predecessor. Like the Turbo 3.0, the 911 Turbo 3.3 differs from regular 911 models by having bigger fenders for wider tires and a large 'ducktail' rear spoiler with small vent openings that draw in more air to the engine. The Turbo 3.3 has a flat-six powertrain mated to a four-speed manual transmission and is boosted by a turbocharger complemented by an intercooler. It offers 300 hp and 304 ft lbs of torque.

Performance was amazing for the era. The Turbo 3.3 can still keep up with modern sports cars when accelerating from a standstill, requiring 5.4 seconds for 0 to 60 mph and a quarter mile time of 14 seconds flat. Top speed was 160 mph. The Turbo 3.3 was a handful however.

Porsche discontinued the 930 after model year 1989 when its underlying "G-Series" platform was being replaced by the 964. '89 models were the first and only versions of the 930 to feature a 5-speed transmission. A turbo version of the 964 officially succeeded the 930 in 1991 with a modified version of the same 3.3 litre engine.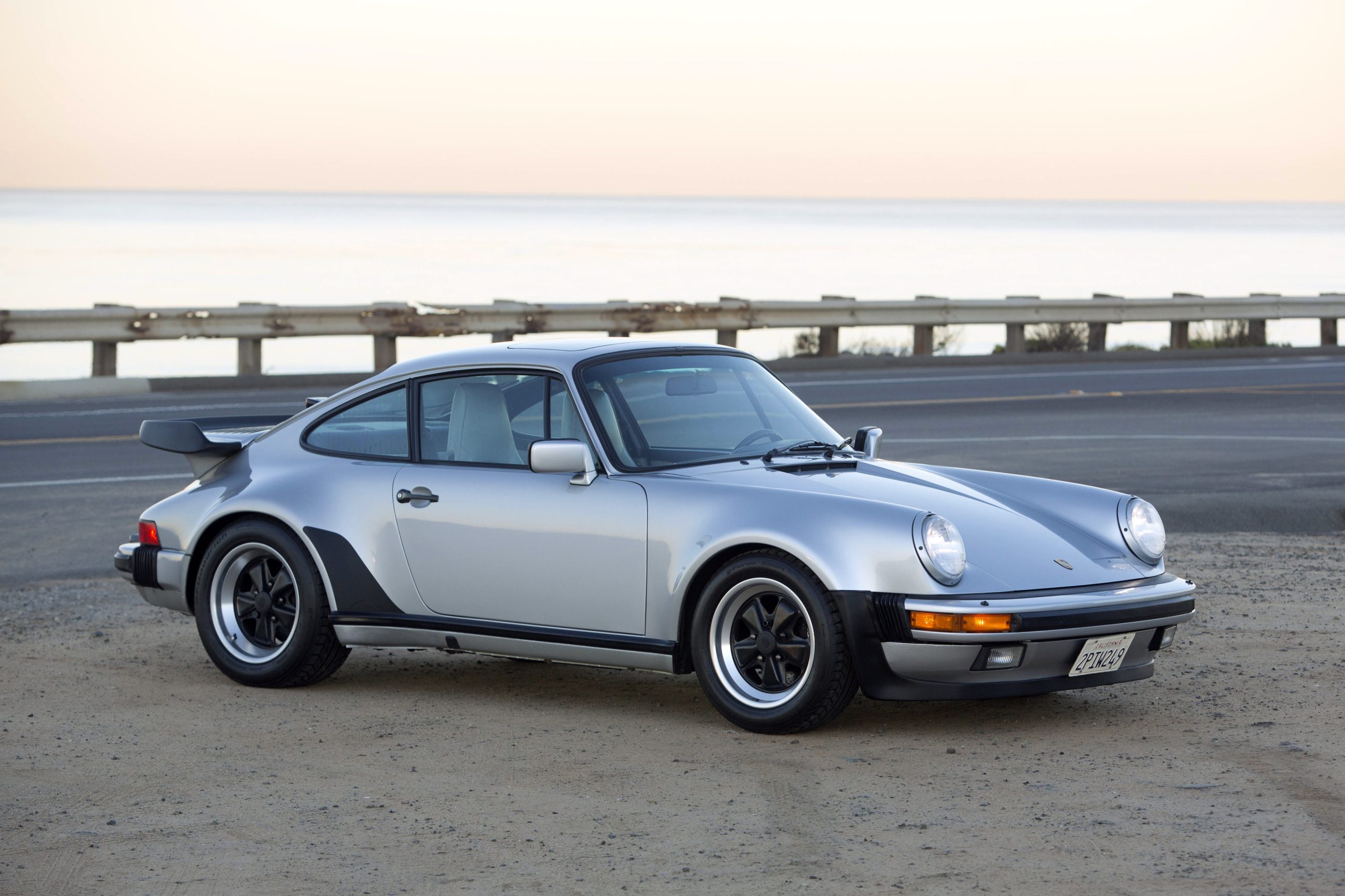 The Background
Porsche had originally planned for just a 400 car run of the 930 Turbo. It was built to secure homologation into the Group 4 and 5 racing categories and that was about it. Porsche never expected it to be a commercial success. Demand far exceeded the expectations and Porsche ramped up production of the Turbo 3.0 and the model became a permanent fixture in the Porsche line up.
At around the same time as the original 911 Turbo was wowing buyers, Ferrari and Lamborghini were also creating new and impressive models. The Ferrari 365 GT4 BB was a solid car, but when Ferrari launched the 512 BB in 1976 the Turbo fell behind in the performance stakes. Lamborghini had given us the Countach S which was a nice update to the original Countach.
To keep up with the competition, Porsche made its first and most significant upgrades to the 930 for 1978. It enlarged the engine to 3.3 liters and added an air-to-air intercooler. By cooling the pressurized air charge, the intercooler helped increase power output to 300 hp; the rear 'whale tail' spoiler was re-profiled and raised slightly to make room for the intercooler. The brakes were also upgraded again, and the spoiler was re-designed and raised slightly to accommodate the addition of that intercooler.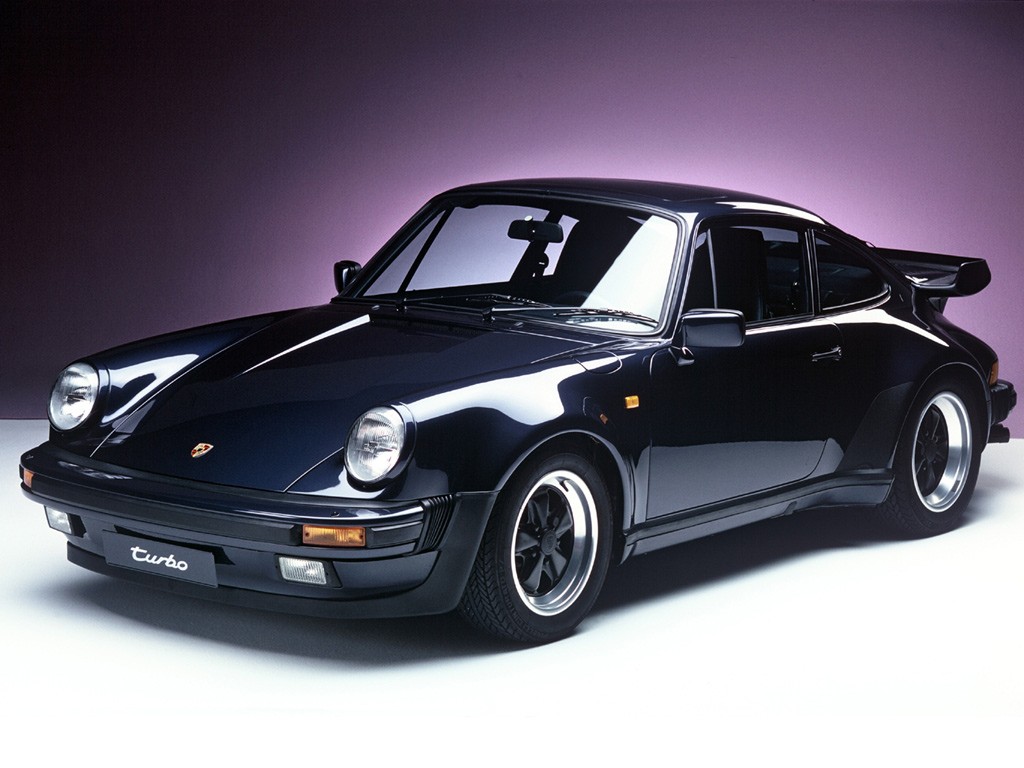 In 1980 the Type 930 was pulled from the US (and Japanese) markets as a result of yet another change in emissions regulations. Believing that the 928 would eventually replace the 911 anyway, Fuhrmann cut-back spending on the model, and it was not until Fuhrmann's resignation the company finally committed the financing to re-regulate the car.
It remained available on the Canadian and European markets and beginning in 1981 could be special-ordered as a "Flachbau" or "slantnose" edition. Each Flachbau unit was hand-crafted by remodeling the front fenders into 935-style slantnose and stuffed with an upgraded 3.3 L engine that produced 330hp. Very few were built as they commanded quite a premium over the cost of a basic 911 Turbo. For 1983 a 330 hp performance powerkit option became available on a build-to-order basis from Porsche. With the add-on came a 4-pipe exhaust system and an additional oil-cooler requiring a remodelled front spoiler and units bearing the add-on often featured additional ventilation holes in the rear fenders and modified rockers.
In 1986, the Type 930 was re-introduced to the US and Japanese markets, fitted with a 278 hp emission-controlled engine. Coinciding with the reunion of the Porsche Turbo with the American roads was the release of the Targa and Cabriolet versions which were welcomed with both open arms and wallets by Porsche enthusiasts.
The last major revision for the Type 930 came in 1989, which was ironically the last year of production for the model. It was finally equipped with a G50 transmission – the 5-speed manual that many feel should have been incorporated into the initial design back in 1975. Maybe that was just Porsche's way of proving that they could squeeze superior performance out of just 4 gears – because they did.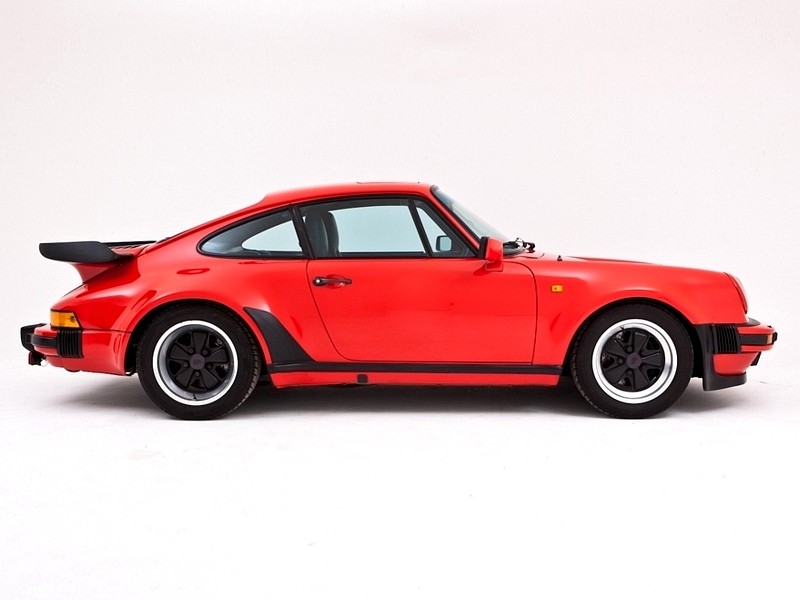 The Details
The big update over the original 930 Turbo was the revised engined. It got a new Type 930/60 motor – another air-cooled all-alloy Flat 6 with two valves per cylinder, single overhead camshafts and dry-sump lubrication. Displacement was increased from 2994cc to 3299cc, each cylinder bored to 97mm (up from 95mm) while stroke was extended from 70.4mm to 74.4mm. Compression was also increased (from 6.5 to 7.0:1) and a larger but lighter KKK K27 turbo replaced the old 3 LDZ type.
One of the most important upgrades was the addition of an air-to-air instead of water-to-air intercooler. This dramatically reduced charge air temperature. Other upgrades included enlarged main bearings and beefier big ends. Fuel-injection and ignition was via the latest Bosch K-Jetronic. Output figures for the 3.3-litre engine were a considerable improvement. Power went from 260 bhp to 300 bhp at an unchanged 5500 rpm. The torque rating jumped from 253 ft lbs to 303 ft lbs at an unchanged 4000rpm.
Performance improved in terms of the sheer numbers. Compared to the outgoing variant, the 3.3-litre Turbo was 7mph faster (161mph) and 0.6 of a second quicker from 0-62mph (5.1 seconds). Weight went from 1195kg to 1300kg and that extra weight largely from the new engine meant that the nature of Turbo changed. It wasn't as fun and was probably even more dangerous. It may go a long way to explaining why many collectors see the early 930 Turbo 3.0 as the better drivers cars.
One universal upgrade made across the 911 range for the 1978 model year was a bulky new Porsche-designed rubber-centre clutch that resulted in engines being mounted 30mm further back in the chassis. The aluminium-cased four-speed gearbox was given new ratios and re-designated Type 930/34.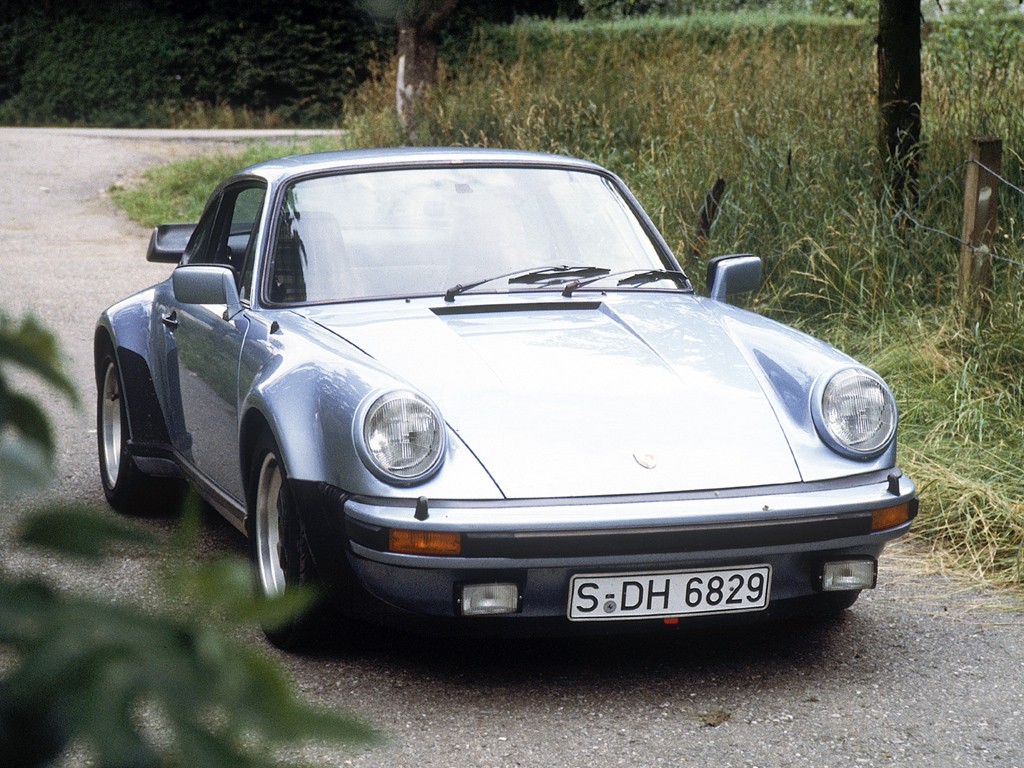 The chassis was basically the same, as was the suspension set up. The original Turbo brakes were upgraded, now with 917-derived cross-drilled and ventilated discs with aluminium hubs and finned four piston alloy calipers. Disc diameter went from 282.5mm to 304mm at the front and 290mm to 309mm at the rear. Disc thickness was also increased. Forged light alloy wheels were supplied by Fuchs. They measured 16 x 7-inches at the front and 16 x 8 at the rear. Dunlop or Pirelli tyres were usually issued.
The only cosmetic change made to these 3.3-litre Turbos was a new rear spoiler which was positioned on a boxier housing to accommodate the bulky air-to-air intercooler. The main body of the spoiler was also reconfigured. It now featured a flattened top with myriad cooling vents and a thicker rubber surround than before.
Customers could optionally specify a ZF limited-slip differential, rear fog lights, air-conditioning, an electric sunroof and a central console. At this stage, the 930 was only available as a Coupe, but in later years a Cabriolet and Targa model were also added to the lineup.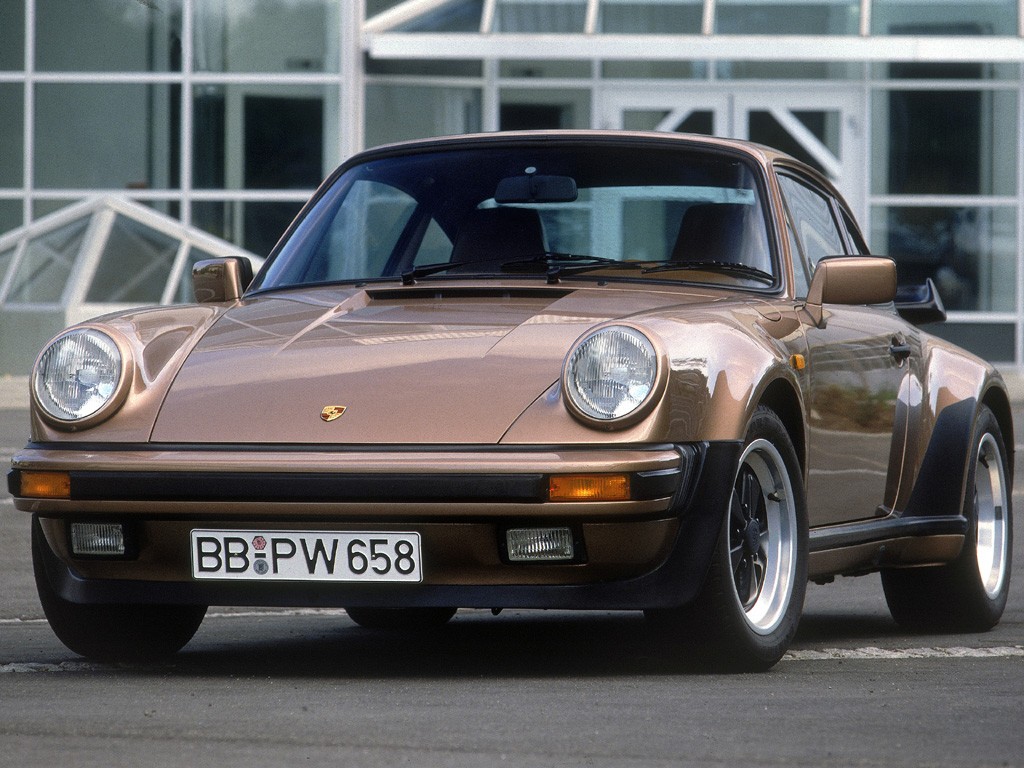 Model Timeline
1978 Model Year – I Series Cars
Production of the 3.3-litre 930 began in September 1977. In total, 1757 were built on the 1978 model year I-series platform. 300bhp 3.3-litre model (930/60) with intercooler and 917 derived brakes. 'Tea-tray' rear spoiler (with upturned side fences) replaces 'Whaletail'.
1979 Model Year – J Series Cars
The 1979 model year L-series followed in September 1978. All cars now came with the extended centre console as standard. Chequered Pascha upholstery was added to the options list. US-bound 930s were uprated with air-conditioning at no cost. In total, 2552 examples were completed.
1980 Model Year – A Series Cars
Instead of 1980 model year 911s adopting the expected K-series moniker, Porsche started from scratch to reflect a new 17 instead of 10-digit chassis numbering system. These latest A-series 930s came with dual instead of single exhausts and a brass tube oil cooler. Significantly, the cost of compliance meat Porsche stopped supplying the 930 in the USA and Japan. This had a dramatic affect on sales and just 840 A-series 911 Turbos were manufactured which was less than a third of the previous year's total.
1981 Model Year – B Series Cars
Production then dropped to 761 units for the 1981 model year B-series derivative which came with seamless steel tubes instead of braided fuel lines and improved diaphragm clutch springs. A new sports seat with bigger bolsters was added to the options list. First Special Wishes (Sonderwunschen) slant-nose special model delivered July 1981. Pop-up headlamps replace bumper mounted lights from following year and normal fit from 1985.
1982 Model Year – C Series Cars
The only significant change made for the 1982 model year C-series 930 was the addition of a new high powered alternator with integrated voltage regulation. Production rose for the first time in two years and 1027 were built.
1983 Model Year – D Series Cars
For the 1983 model year D-series 930, a series of key developments were introduced. Porsche's revised Type 930/66 engine was no larger or more powerful than before but did offer some useful extra torque (up to 318lb-ft from 303lb-ft at an unchanged 4000rpm). With the aim of reducing emissions, a new exhaust system now featured the wastegate exhaust flowing direct to the atmosphere. These improvements to exhaust reduced air pollution and noise. The Bosch K-Jetronic came with a new warm-up regulator. 1080 of these D-series derivatives were built, another slight increase on the year before.
1984 Model Year – E Series Cars
Further developments were introduced for the 1984 model year E-series 930. Changes included a brake wear indicator on the dash, a three-speed heater, a new type of upholstery with Porsche script and revised pressure-fed timing chain tensioners. Only 881 were assembled, the lowest figure for any full year of production.
1985 Model Year – F Series Cars
Industrial action resulted in the 1985 model year F-series 930 not entering production until October 1984 (instead of September). The F-series came with thicker anti-roll bars, an enlarged 85-litre fuel tank and bigger brake master cylinder. Inside, re-designed high-backed seats were heated and electrically operated. Central locking became standard and the radio antenna was integrated to the windscreen. A short shift gear lever was added along with a new four-spoke steering wheel. The door handles and storage bin lid were now upholstered with leather. Sports seats became a no-cost option. 1148 of these 1985 model year 911 Turbos were manufactured, a 34% rise on the previous year.
1986 Model Year – G Series Cars
Production of the 1986 model year G-series 930 got underway in September 1985. It featured new Bosch LE-Jetronic fuel-injection, 9-inch wide rear wheels (up from 8-inches), a subtly reworked dash fascia, sun visors with covered vanity mirrors and front seats mounted a little lower than before. Thanks to the arrival of a new emissions friendly Type 930/68 engine, the 911 Turbo was re-introduced to the US market after a five year absence. Equipped with a three-way catalytic converter, Lambda oxygen sensors and DME engine management, the US-spec. Type 930/68 motor produced 282bhp at 5500rpm and 288lb-ft at 4000rpm. With the 930 now available in the US again, production surged to 2670 units, over half of which were sent across the Atlantic. Turbo SE (Special Equipment, slant-nose, option M506) limited edition available as special order, with 330bhp.
1987 Model Year – H Series Cars
For the 1987 model year, Porsche began to offer the 930 in Targa and Cabriolet body styles as well as the original Coupe format. At the same time, an 'Exclusive' options programme was officially introduced that enabled customers to specify all kinds of high end modifications. This most famously included option M505: the Turbo S Flachbau (covered separately). In addition to Flat Nose bodywork, the M505 package included side skirts, vented rear wheelarches, a deep front spoiler with supplementary oil cooler, a 330bhp engine, four-outlet exhaust and various interior upgrades. These features could also be specified with normal 911 headlights and cars equipped as such are sometimes referred to as Turbo S variants. Other updates introduced for the 1987 model year included a modified tail reflector strip that incorporated the fog and reverse lights which had previously been located underneath the back bumper. Inside, fully electric seats were made standard. The brakes were improved with bevelled vents to assist cooling. After record sales the previous year, 1987 was even better. 3094 Turbos were sold in various configurations.
1988 Model Year – I Series Cars
This figure dipped to 2784 during the 1988 model year when little was changed in the transition from H to I-series. A passenger door mirror and eight-speaker stereo were made standard but more significant changes were on the way. Slant-nose version (all body styles) available in normal production.
1989 Model Year – J Series Cars
For the 930's final year in production (1989), Porsche switched from the four-speed Type 915 gearbox to the five-speed G50 unit. An alarm was added along with a smaller rear anti-roll bar (this having been offset by more prominent torsion bars and stiffer shocks). These 1989 model year J-series 930s were undoubtedly the best of the bunch. 2524 were sold in various configurations. Major upgrade to include G50 gearbox and hydraulic clutch operation. Flashing red diodes in lock buttons. Turbo LE special model with SE rear wings and normal production front end. In June 1989, Turbo discontinued.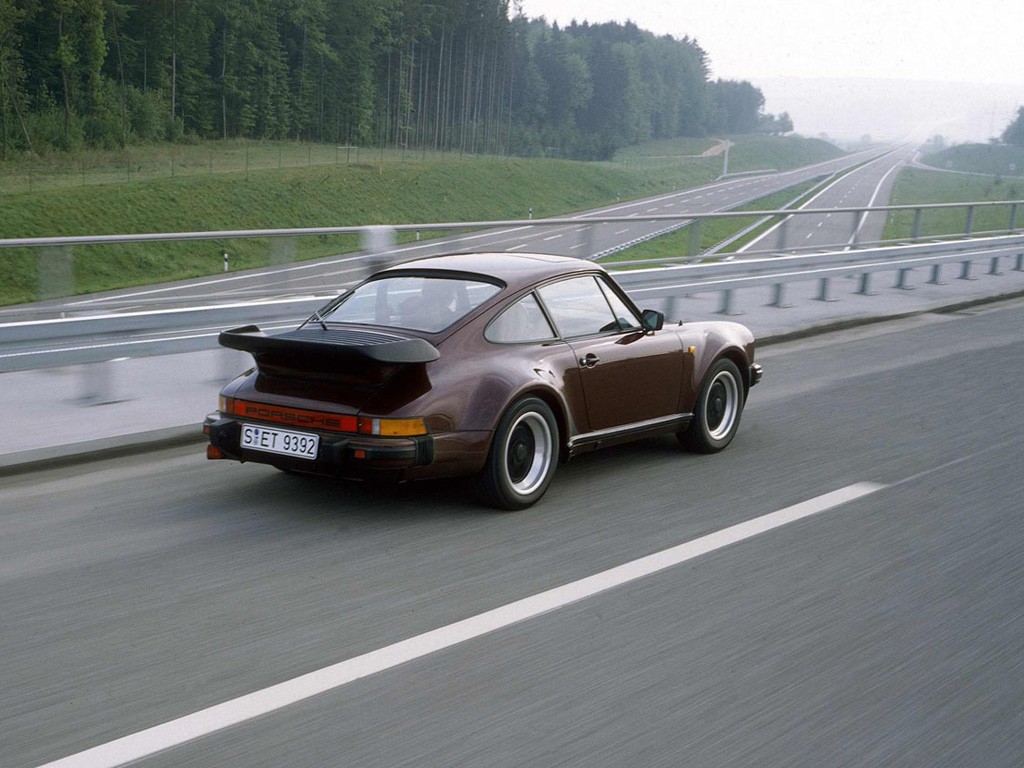 Note: USA built cars. As usual, tighter safety and emissions legislation in the USA meant those cars sent across the Atlantic came with several modifications. All 930 motors were fitted with an air pump to reduce exhaust emissions regardless of destination. However, the '49 US-state' Type 930/61 engine additionally came with thermal reactors while California-bound Turbos used Type 930/63 units further burdened by a vacuum control. Output of both versions was 265bhp at an unchanged 5500rpm. The torque rating was also slightly lower: 291lb-ft instead of 303lb-ft at an unchanged 4000rpm. Cosmetic changes to these US-spec. derivatives included amber running lights, red rear indicators and thicker body coloured headlight shrouds. Weight was unaffected but performance figures were slightly inferior.
The Type 930 was officially replaced by the Type 964 in 1990, however it will always have the honor of being the model that began Porsche's Turbocharged legacy as each subsequent generation of the Model 911 from the Type 930 forward includes a turbocharged edition. The 1989 figure took total 911 Turbo sales between 1975 and 1989 to 18,770 units. Not bad for a car that Porsche thought would struggle to sell 400 unit.
Videos & Reviews
Pictures