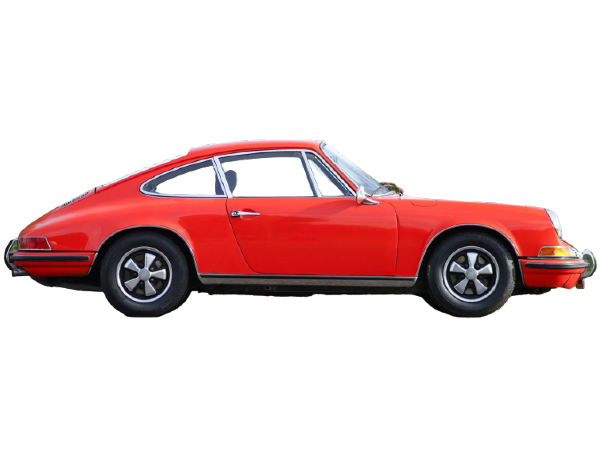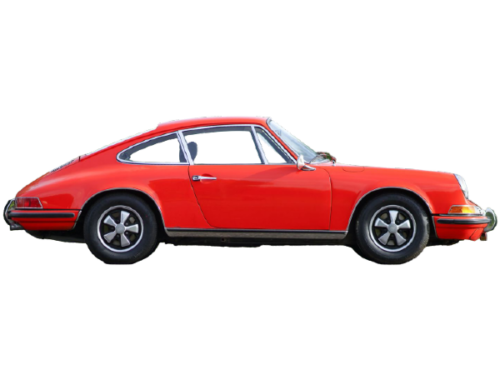 1969 Porsche 911 E 2.0 (LWB) – Ultimate Guide
2.0 B-Series (1969)
Major changes were made to the 911 lineup in 1969, and several new models were introduced to the line-up. Most importantly, to improve handling at speed, the wheelbase was increased on all 911 models by shifting the rear wheels back just over 2 inches. This helped to even out the weight distribution of the car.
The 911S was brought back, and this time it was equipped with fuel injection. Porsche also simplified the 911 line up by dropping the 'normal' 911 and 911 L in favor of a new mid-range variant: the 911 E. Significantly, the 911 E (as well as the B-series 911 S) was fitted with Bosch mechanical fuel-injection and CD ignition which meant both variants could be sold in the USA without any compliance modifications.
The Porsche 911 E was designed to fall nicely between the 911 T touring model and the top of range high-performance 911S. The Porsche 911 T would continue for its second year in Europe, and newly introduced into the United States market, as the entry level offering for the 911, sitting below the 1969 911E and the 1969 911S.
The 1969 911E was powered by engine Type 901/09 (Type 901/11 with Sportomatic) featuring mechanical fuel injection (MFI). Compression was increased from 9.0 to 9.1:1 on the 911 E, and the engine in the 911 E was identifiable thanks to its distinctive green engine shroud. The 2.0 L Aircooled Flat 6 was good for 140 bhp at 6500 rpm, with torque of 129 ft lbs @ 4500 rpm. 0 – 60 mph in the 911 E takes 8.2 seconds with top speed of 134 mph.
The 911 E got new ventilated brake discs and self-leveling hydro-pneumatic dampers (although standard dampers could be optionally chosen too). The 911 E got leather steering wheel and Fuchs alloys.
From a total production of 2,826 units, approximately 1,968 coupes, while there were 858 Targas built.
Pictures