Homologation yields street missile
In response to the emergence of the BPR Global GT Endurance Series and other racing series during the 1990s, Porsche rose to the occasion by creating the 911 GT2. This thoroughbred competition car was ingeniously crafted upon the foundation of the new twin-turbocharged 993 engine. To earn eligibility for racing, Porsche found itself bound by the mandate to produce a limited number of road-legal models that adhered to the fundamental specifications of its race-bred counterpart. Embracing the challenge, the GT2 boasted a host of crucial motorsport elements, notably a seam-welded tub, lightweight aluminum panels, and thinner glass. Inside, a minimalist, Spartan interior prevailed, equipped with lightweight bucket seats and only the bare essentials.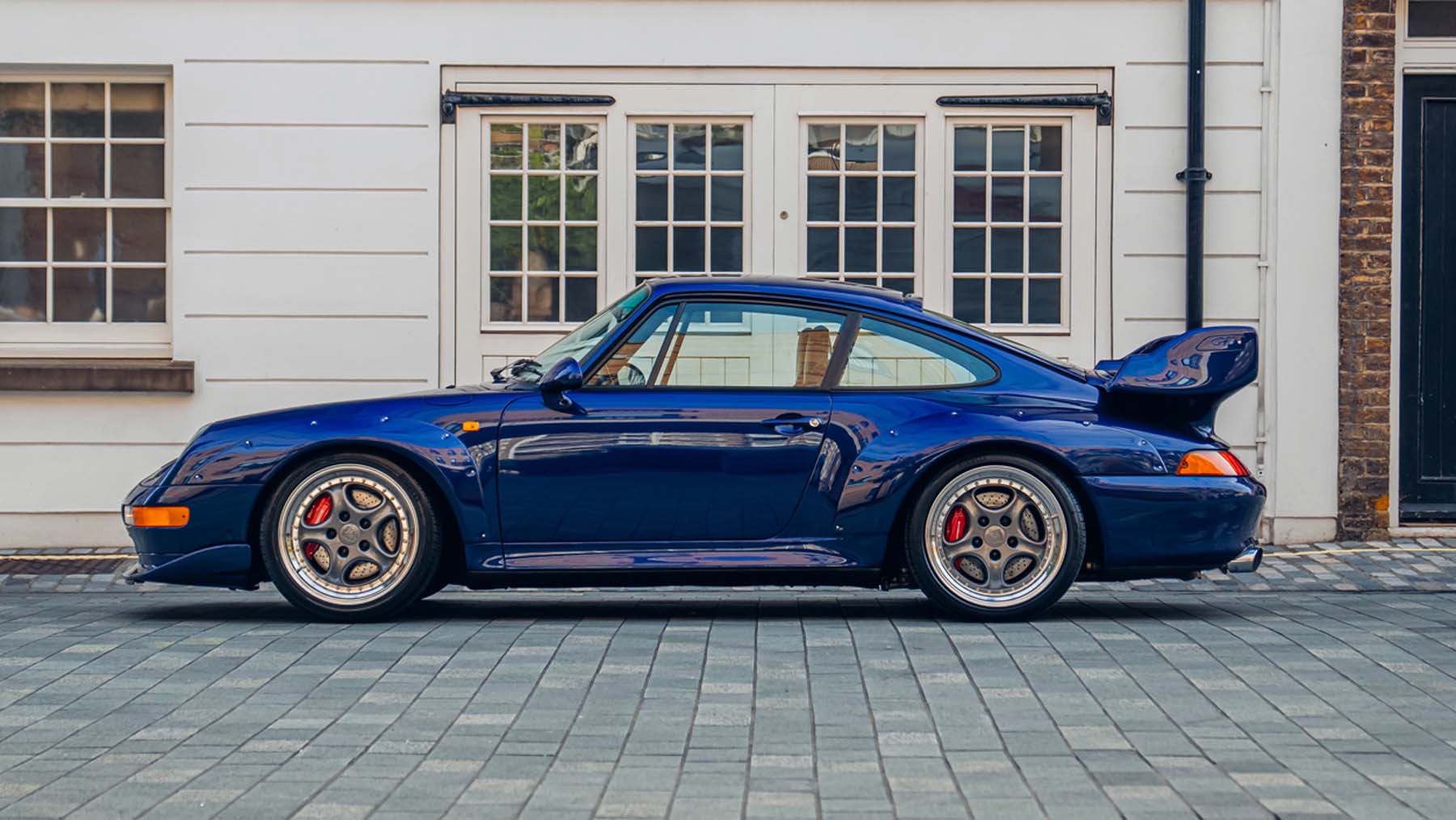 Beneath the body, power came from a reworked version of the 993 Turbo's flat-six engine, meticulously tuned to handle higher boost levels, resulting in 430 hp – a figure that may very well be an understatement of its true power. The use of forged three-piece wheels further accentuated a package that bordered on audacity, mirroring the attributes of its full-fledged racing sibling while adhering to the unblemished standards befitting a pinnacle Porsche road car.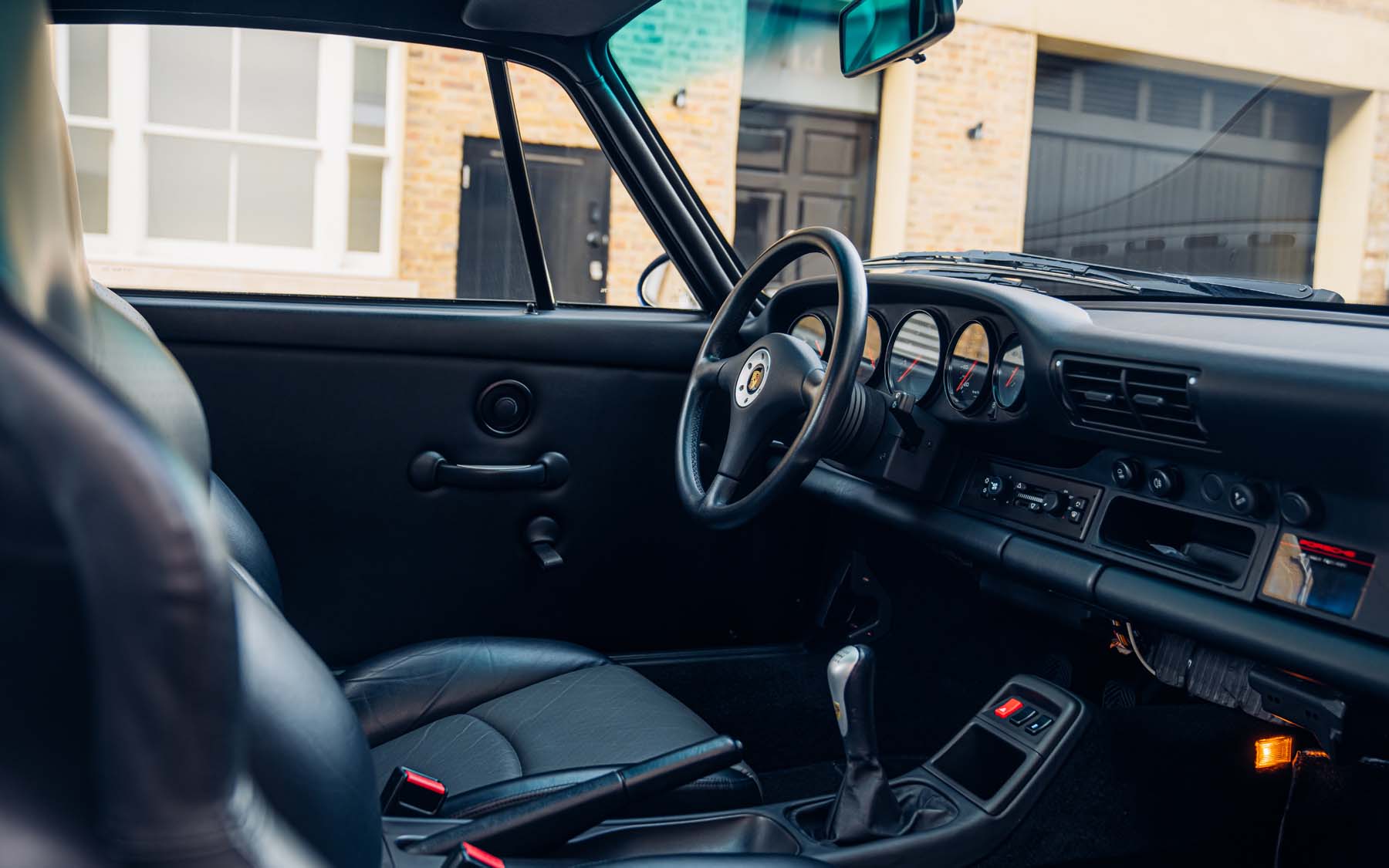 Highlights
Unique Example Finished in Paint-to-Sample Iris Blue Metallic
Three Documented Owners from New; 43,745 Km when Catalogued
Formerly Owned by Ex-Formula 1 Driver Adrian Sutil
Recent Servicing and Cosmetic Restoration by UK-Based Specialists
Impeccably Presented; Accompanied by Books and Tools
An Extraordinary and Rare 993 GT2 for the Porsche Connoisseur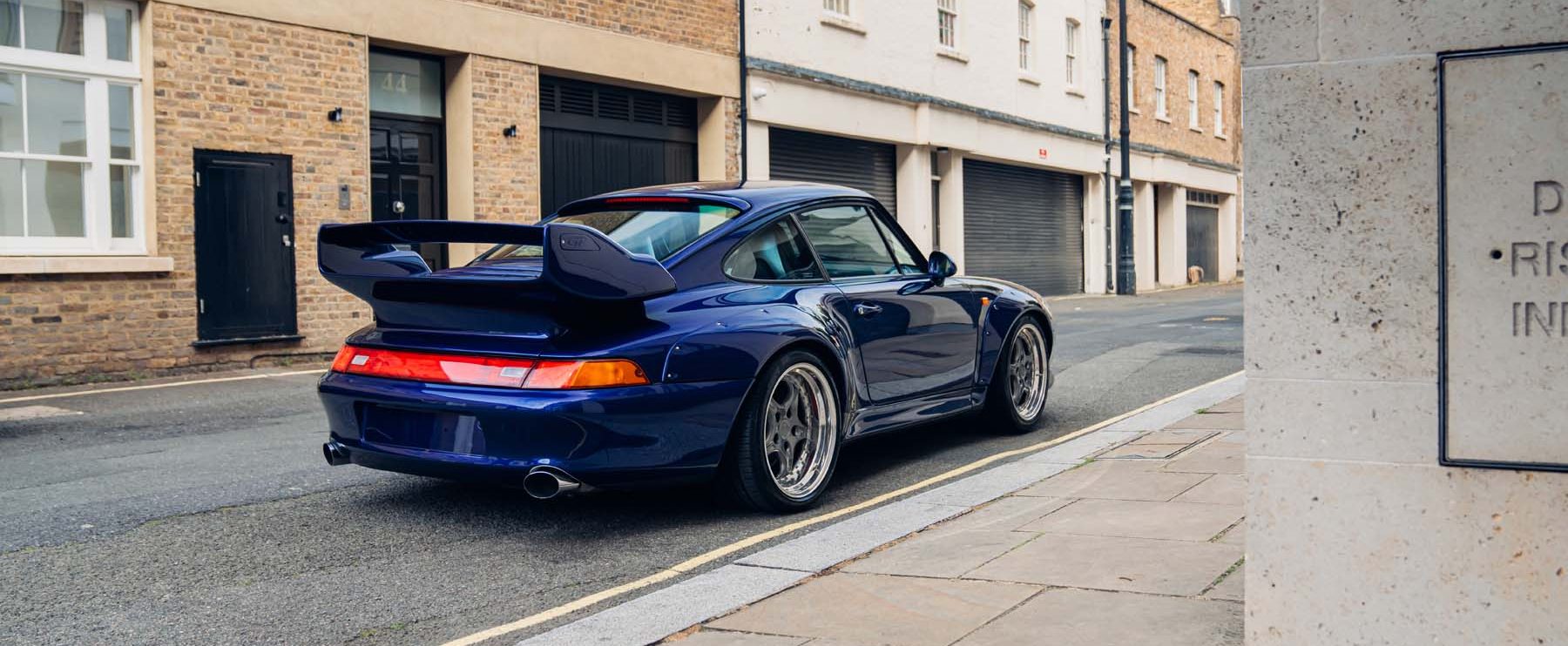 Specs
3,600 CC Type M64/60 SOHC Air-Cooled Flat 6-Cylinder Engine
Bosch Motronic M 5.2 Fuel Injection
Twin KKK Turbochargers
430 BHP at 5,750 RPM
6-Speed Manual Transaxle
4-Wheel Ventilated Disc Brakes
Front Independent Suspension with Coil Springs
Rear Multi-Link Suspension with LSA System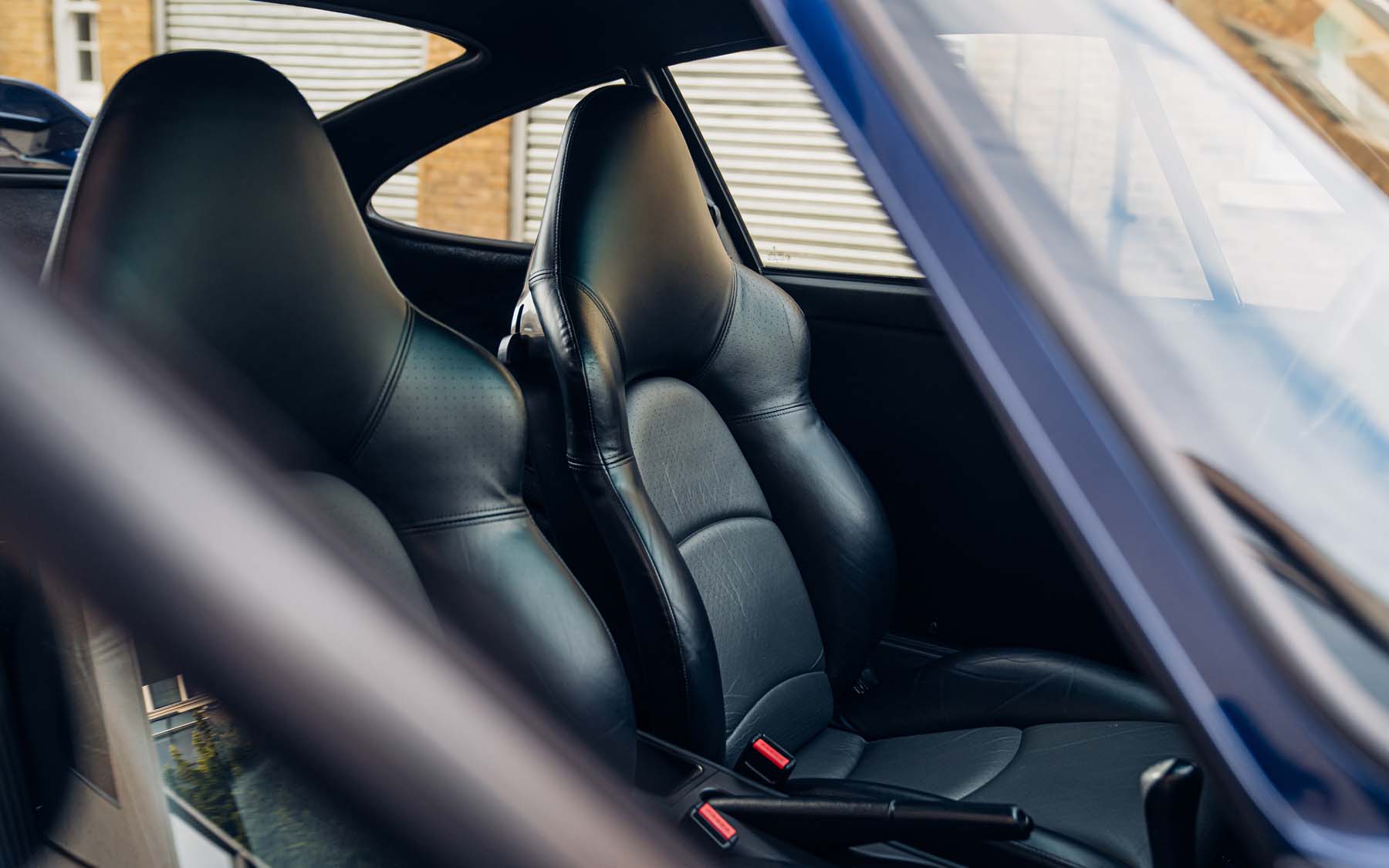 Limited production
Porsche built just 194 examples of the 993 GT2 Strassenversion. Of these, 33 were ordered in track-focused Clubsport trim, 21 were specified in right-hand drive, and an additional 21 were built as Evolution models for the 1998 model year, leaving just 119 left-hand-drive examples of the original Strassenversion.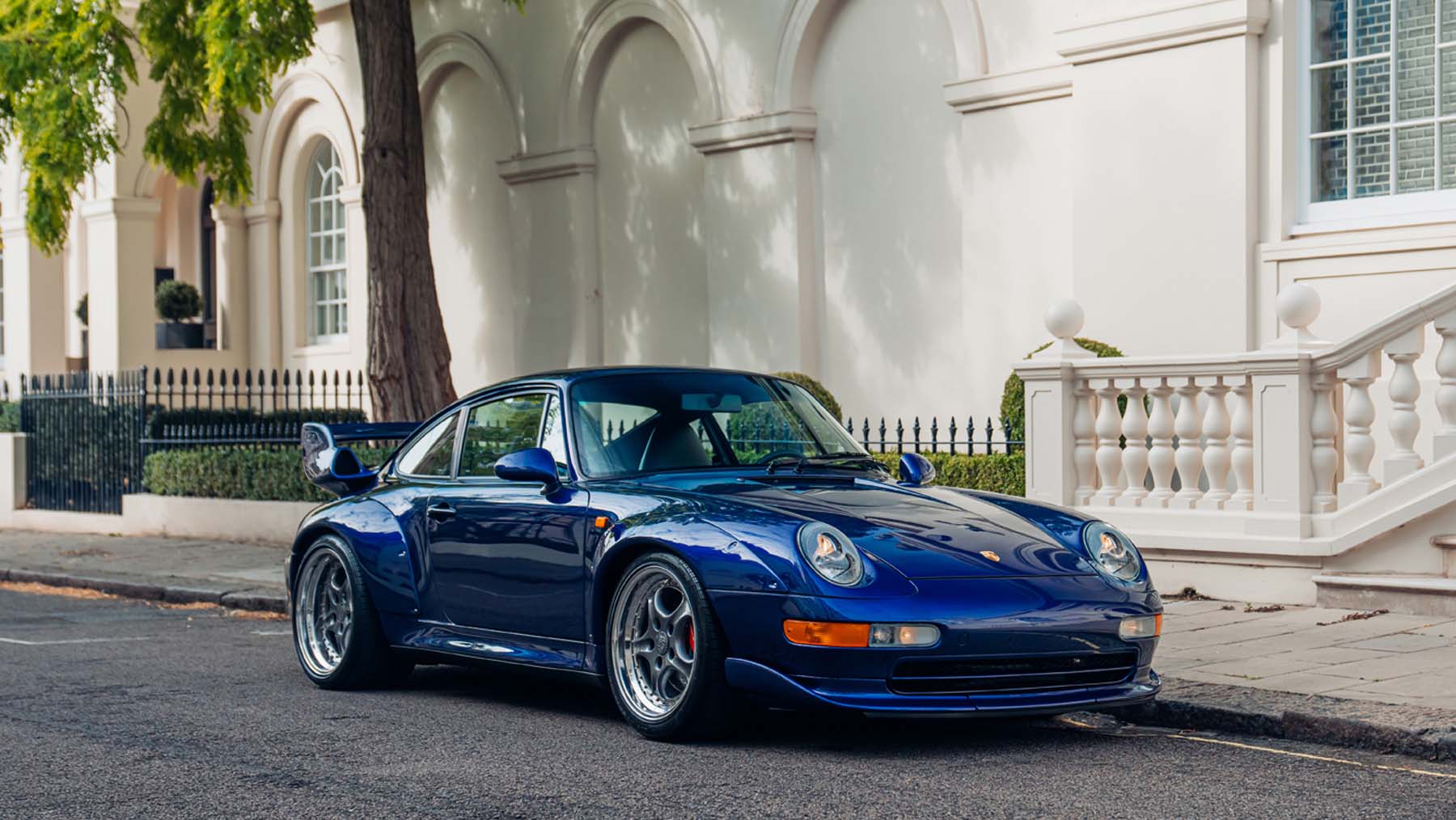 Fully optioned
Ordered new in paint-to-sample Iris Blue Metallic, this 993 GT2 was optioned with manual wind windows, radio delete, airbag delete, comfort seats, and air-conditioning. It was ordered new by Philippe Aunay – a prominent figure in the Porsche world as the co-founder of Porsche Centre Rouen and president of the Porsche Club of France for some 25 years. An ardent collector of both the fastest Porsche road and racing cars, he was a renowned curator of cars in vibrant colors. M. Aunay's collection was varied: he owned no fewer than three examples of the Carrera 2.7 RS, including a Lightweight, a 2.8 RSR, a 964 3.8 RS in Light Yellow, a 964 RS in Blood Orange, a Guards Red 3.0 RS, and the "Toblerone" liveried 3.0 RSR, among others.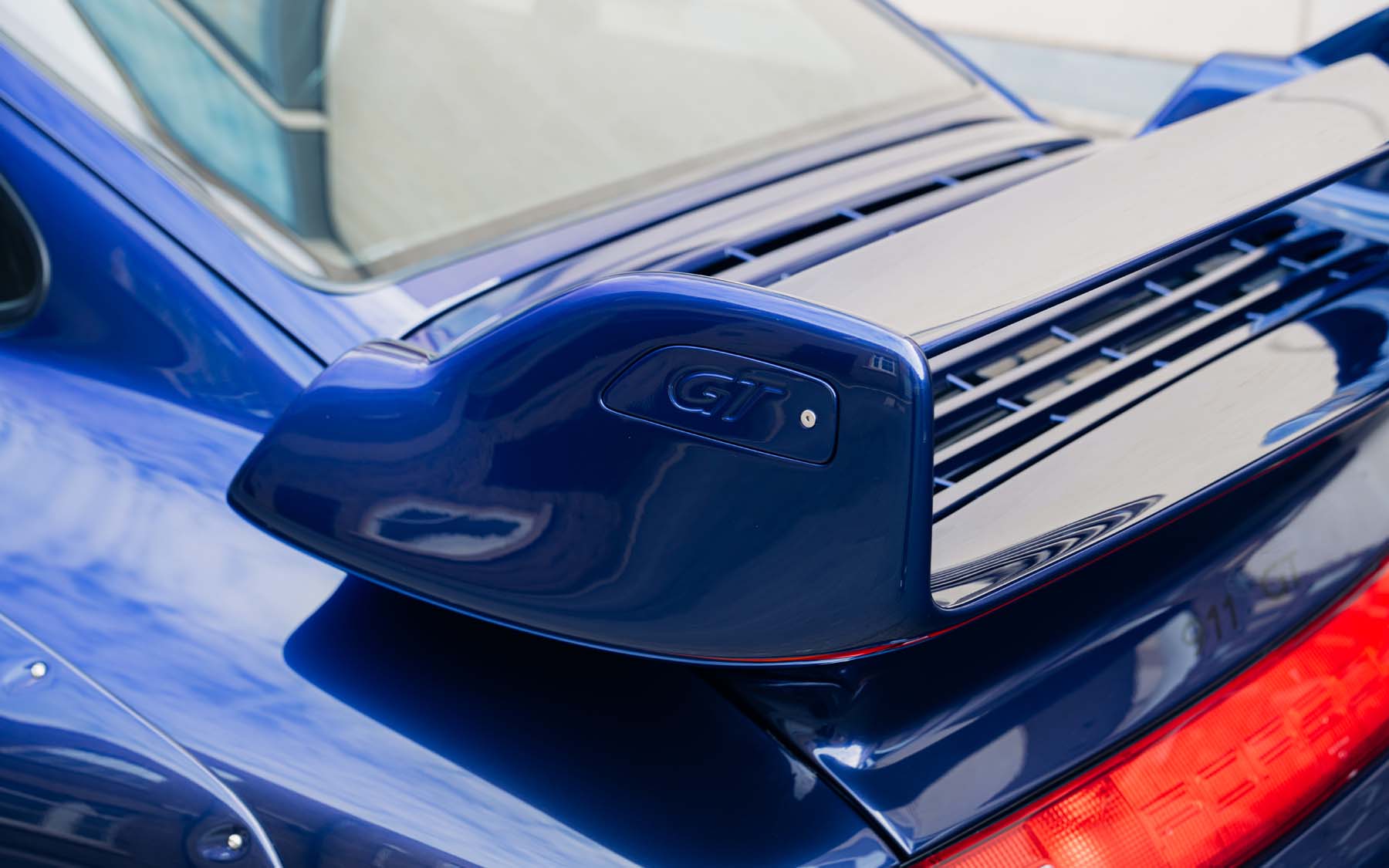 Ownership
Regarding the car that feature here, it was used extensively by M. Aunay and remained in his collection even when other cars departed. Philippe Aunay sadly passed away in 2004, but the GT2 would remain within the family until 2016, at which point the collection was offered for sale. Ex-Formula 1 driver Adrian Sutil purchased the 993 in 2017, and the car was used and enjoyed by him while being stored near Monaco. At the time of his purchase, the car received extensive mechanical freshening, as documented by receipts on file.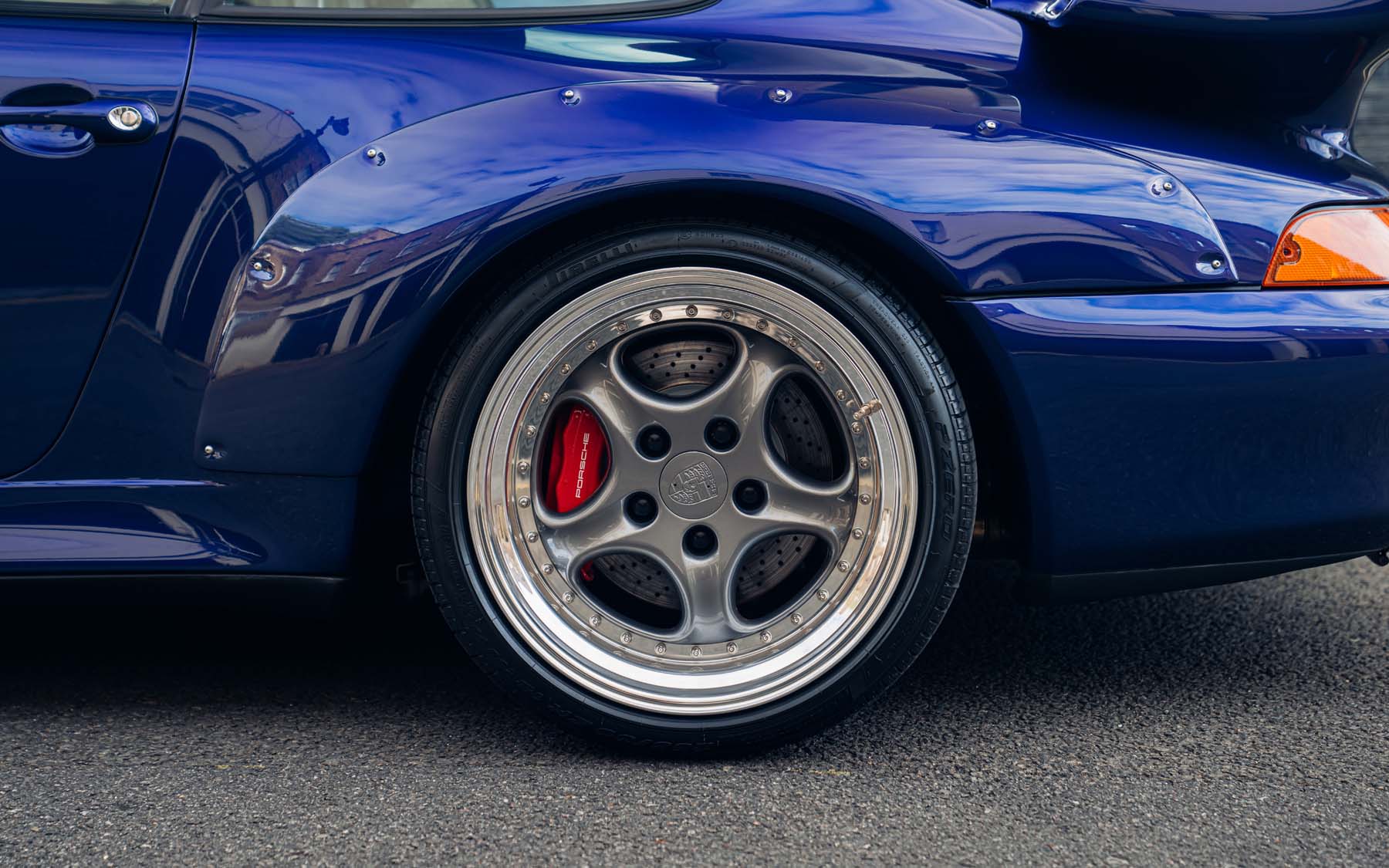 In late 2022, the car was purchased from Sutil by the consignor and exported to the UK. Prior to this purchase, the 993 was inspected by expert Tony Littlejohn of GTR Motorsport, who assisted the consignor in determining that the panels were original and the car appeared to not have been damaged during its life. Once in the UK, and despite having been serviced by Porsche Aachen in September 2022, the car was sent to noted 993 expert Neil Bainbridge for additional servicing.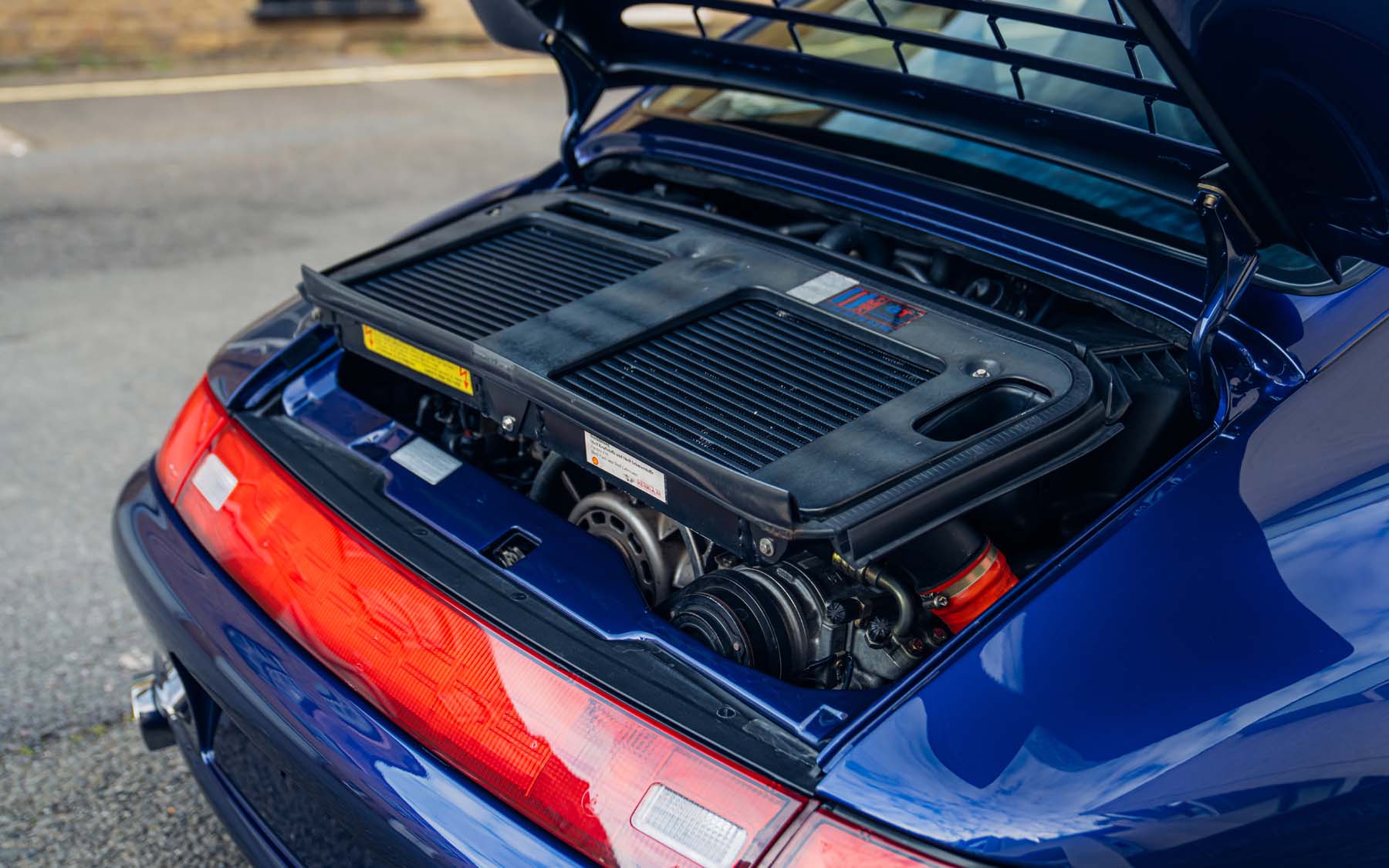 Maintenance
At this time, despite its life of modest use, the exterior showed some minor corrosion around the windscreen, a known 993 weak point, as well as the usual stone rash on the delicate areas, including the large rear fenders. As such, the consignor decided to embark upon a bare-metal repaint of the entire car, using Webster & Lancaster Limited, which had carried out the same process for multiple 993 GTs to exacting standards and attention to detail. This process was photo-documented and is even supported by a letter on file from the painter who reviewed the condition of the panels underneath the paint. At this time, the wheels were also restored and the Concours-standard paint finish was covered in full paint protection film by EDP in London.
Showing just 43,745 km on the odometer at the time of cataloging, this uniquely finished 993 GT2 awaits a new caretaker. This car is accompanied by manuals, tools, and a detailed history file, and boasts a fantastic provenance of caring owners, with original ownership of over 20 years, and a Formula 1 driver among just three stewards from new.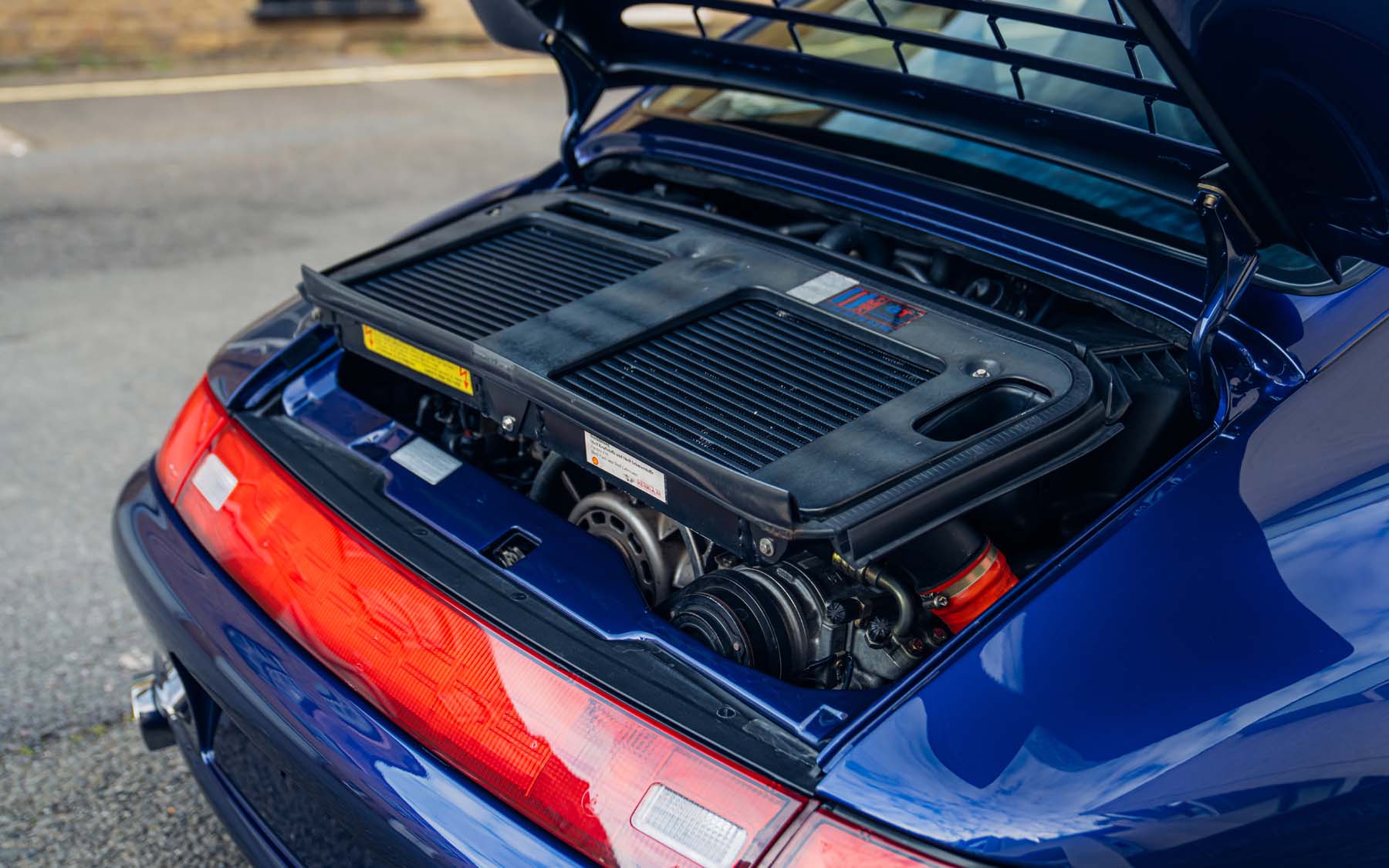 Available soon
Considering the popular demand for and prevalence of paint-to-sample Porsches in today's market, the opportunity to acquire a one-of-a-kind example of the 993 GT2, is quite rare. This rolling masterpiece will be auctioned by the prestigious Gooding & Co at their 2023 Pebble Beach auction. Estimate of $1,750,000 – $2,000,000.
See the full listing HERE.
Last year's highlights