Produced in 1959 only, the Porsche 356 Convertible D was the replacement for the 356 A Speedster. In many ways this reflected Porsches desire to make more expensive and premium models. As a result, the $3,695 Convertible was much more expensive than the Speedster it replaced. As such the new car featured roll-up windows for the first time, a more robust hardtop and a higher windshield for more headroom.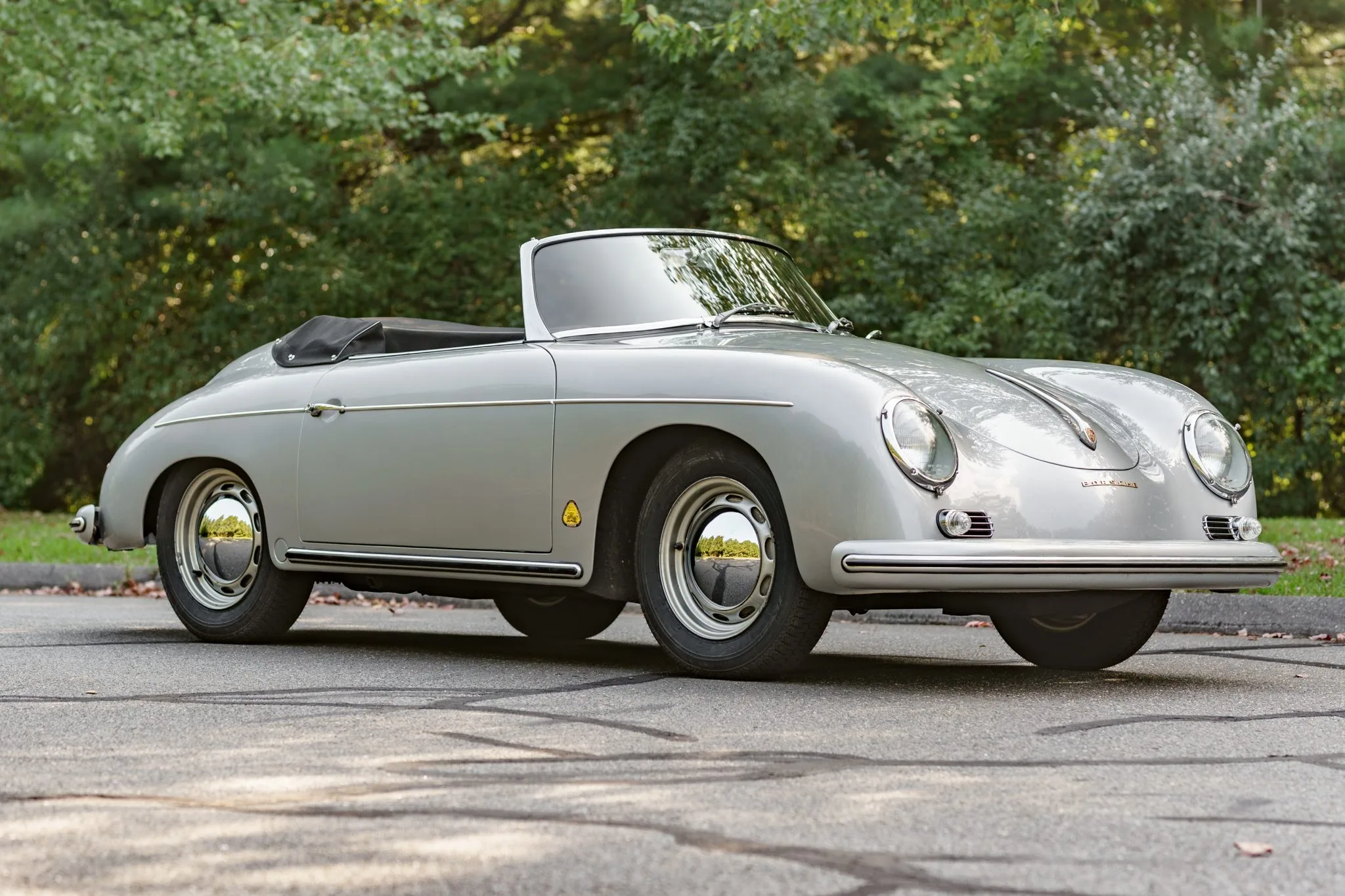 This 1958 Porsche 356 Convertible D featured here is one of approximately 1,331 examples produced during the single-year production period from August 1958 to September 1959 and was specifically built for the US market. Drauz at Heilbronn, Germany was responsible for production of the bodies which explains the Convertible D moniker. Major differences were the addition of roll up side windows, a better convertible top, and a slightly taller windshield, though it was still easily removable.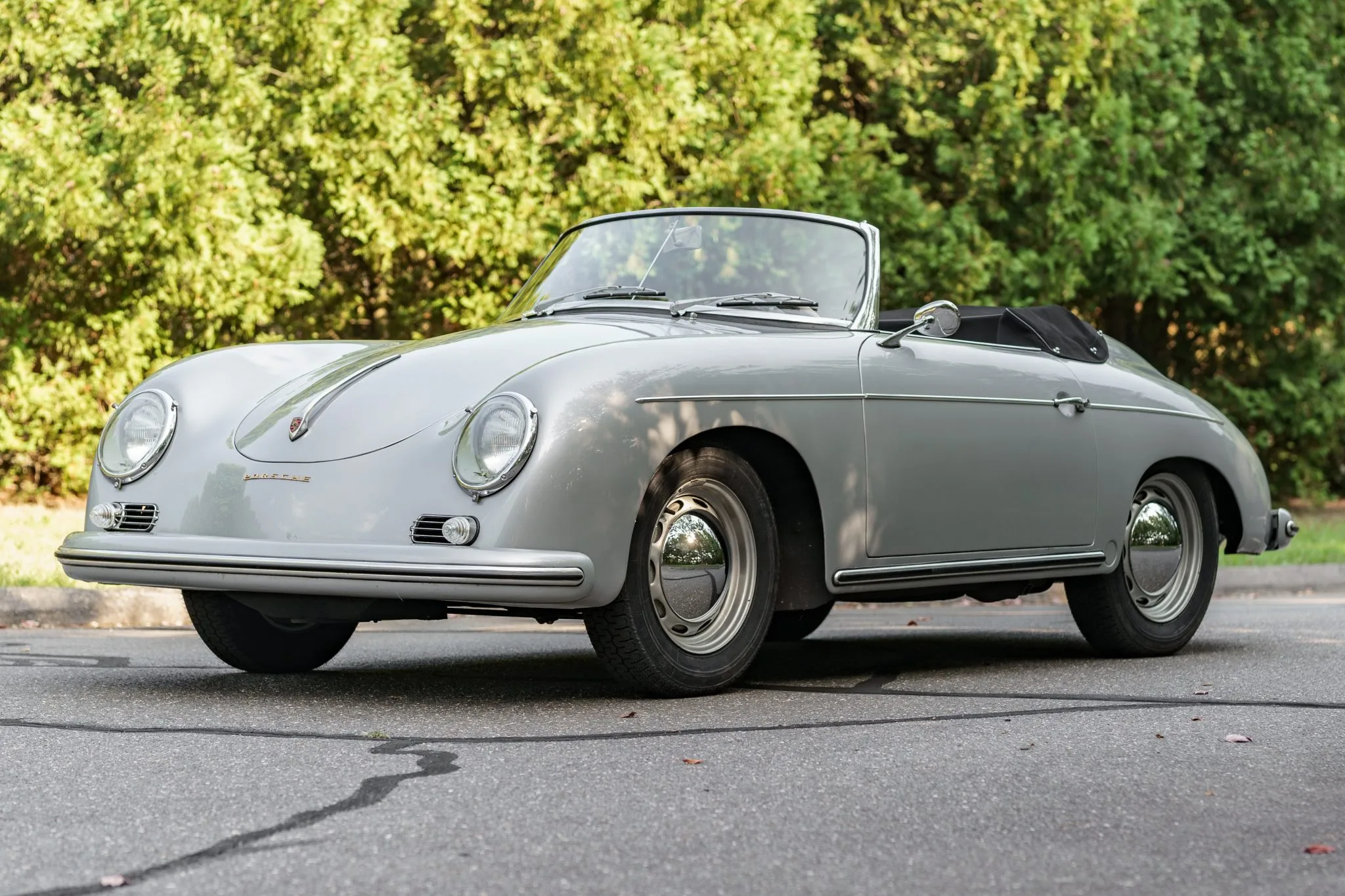 This example currently open for bids on Bring A Trailer is powered by a replacement 1,720cc Type 616/15 flat-four that was rebuilt with a displacement increase that was installed in 2006. The car was originally owned by a chief engineer of a merchant ship between the 1960s and 1988 when it was sold to a shipmate who began a refurbishment during his ensuing 13 years of ownership. In 2001 it was in turn sold to another shipmate, the seller, who moved it to Boston before commissioning a further refurbishment by Meister Restorations in North Barnstead, New Hampshire, between 2010 and 2014.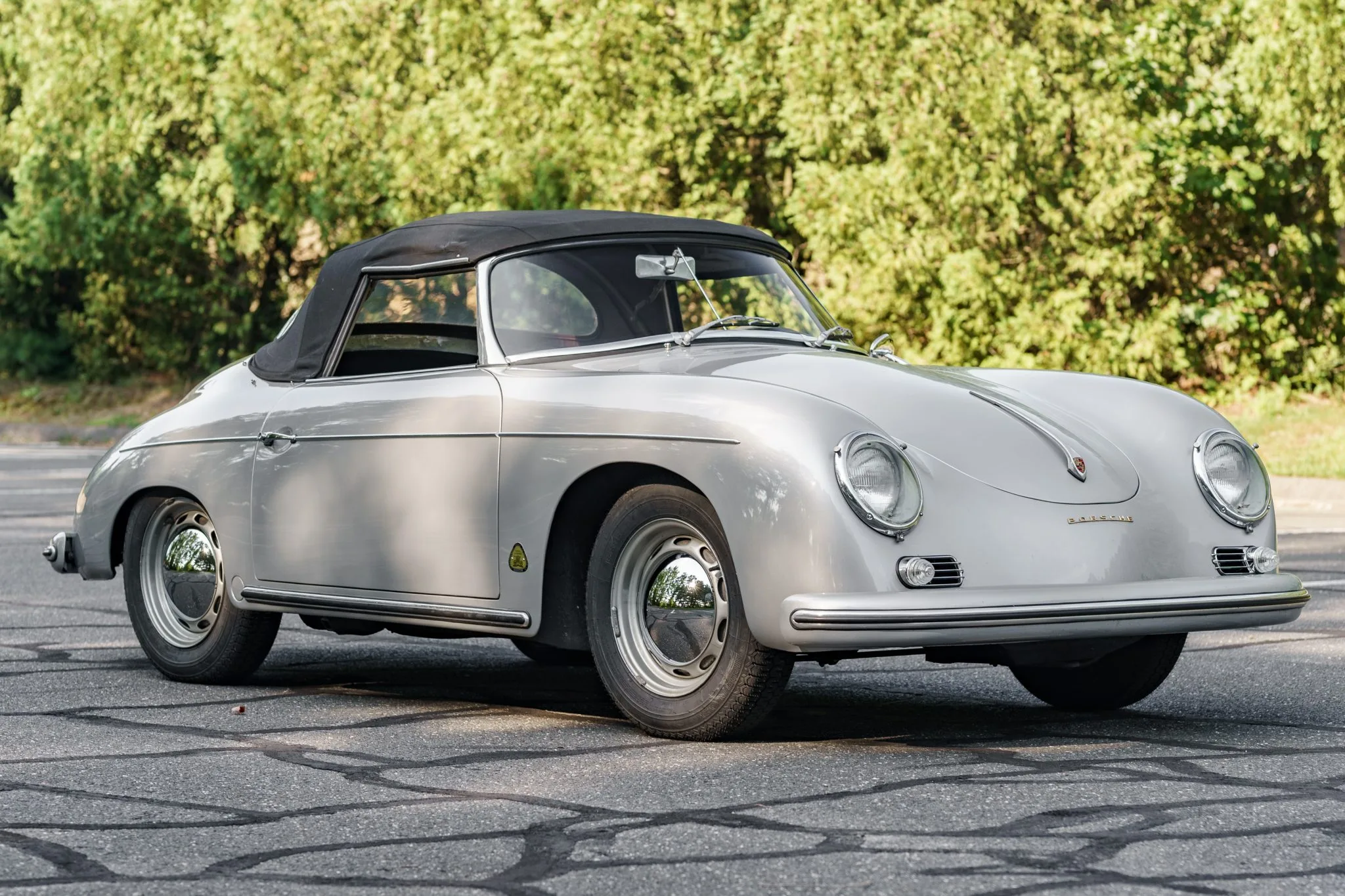 During that refurbishment work, the car was repainted in its original shade of Silver Metallic. Welding repairs during the project included replacement of the nose panel, battery box, jack points, and other areas of metal, as well as inspection and corrections to previous repairs of the floors and longitudinals that were performed under prior ownership. A black convertible top from Autos International is said to have been installed in 2004, at which time the top frame was refurbished. A replacement Sigla windshield was fitted in 2022, at which time refurbished front turn signals were installed.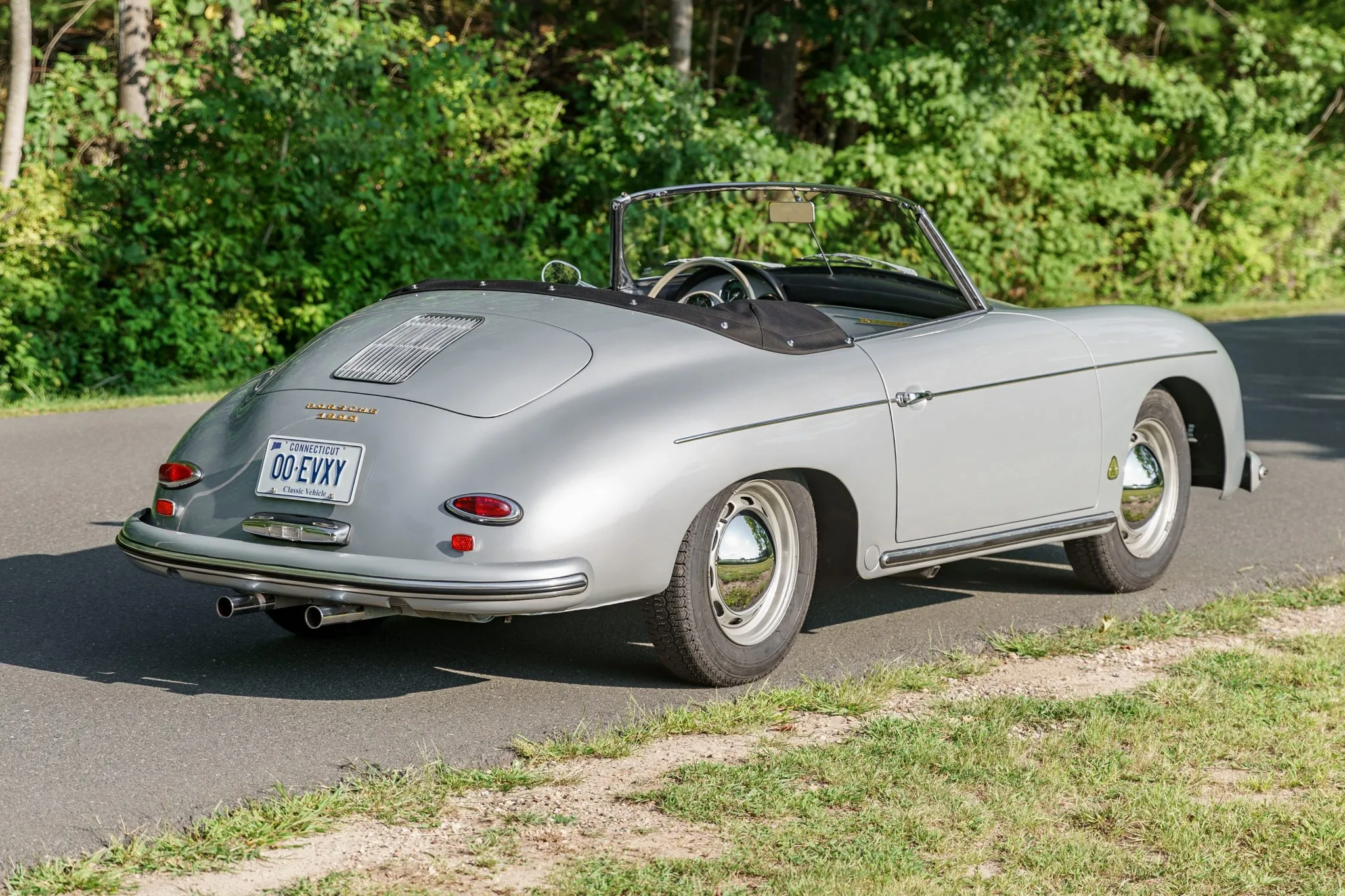 The cabin houses reclinable bucket seats that were rebuilt in 2002 and are trimmed in black leatherette, while matching upholstery covers the door panels, upper dash, and triangular rear panels, the latter of which were unique to early Convertible Ds. Charcoal square-weave carpeting was fitted during the 2010-2014 refurbishment, at which time various other trim pieces were replaced. The two-spoke steering wheel was recast and re-plated during the refurbishment as well.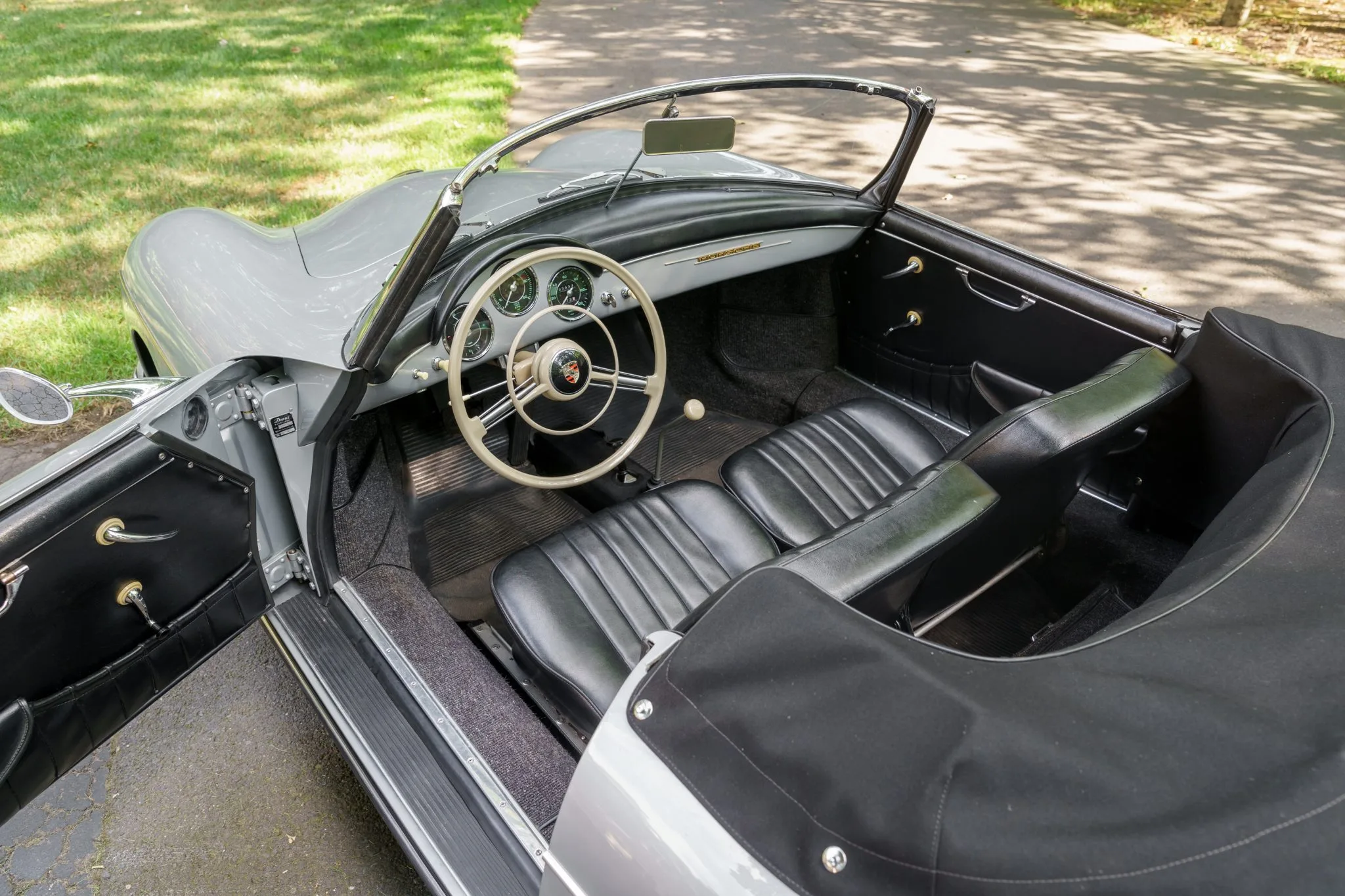 The flat-four carries serial number P*716542*, which corresponds with an engine originally produced for a 1965 356C, and it was installed in 2006 after being rebuilt by Rainer Cooney Meister Restorations with a Shasta big-bore piston and cylinder kit bringing the displacement to 1,720cc.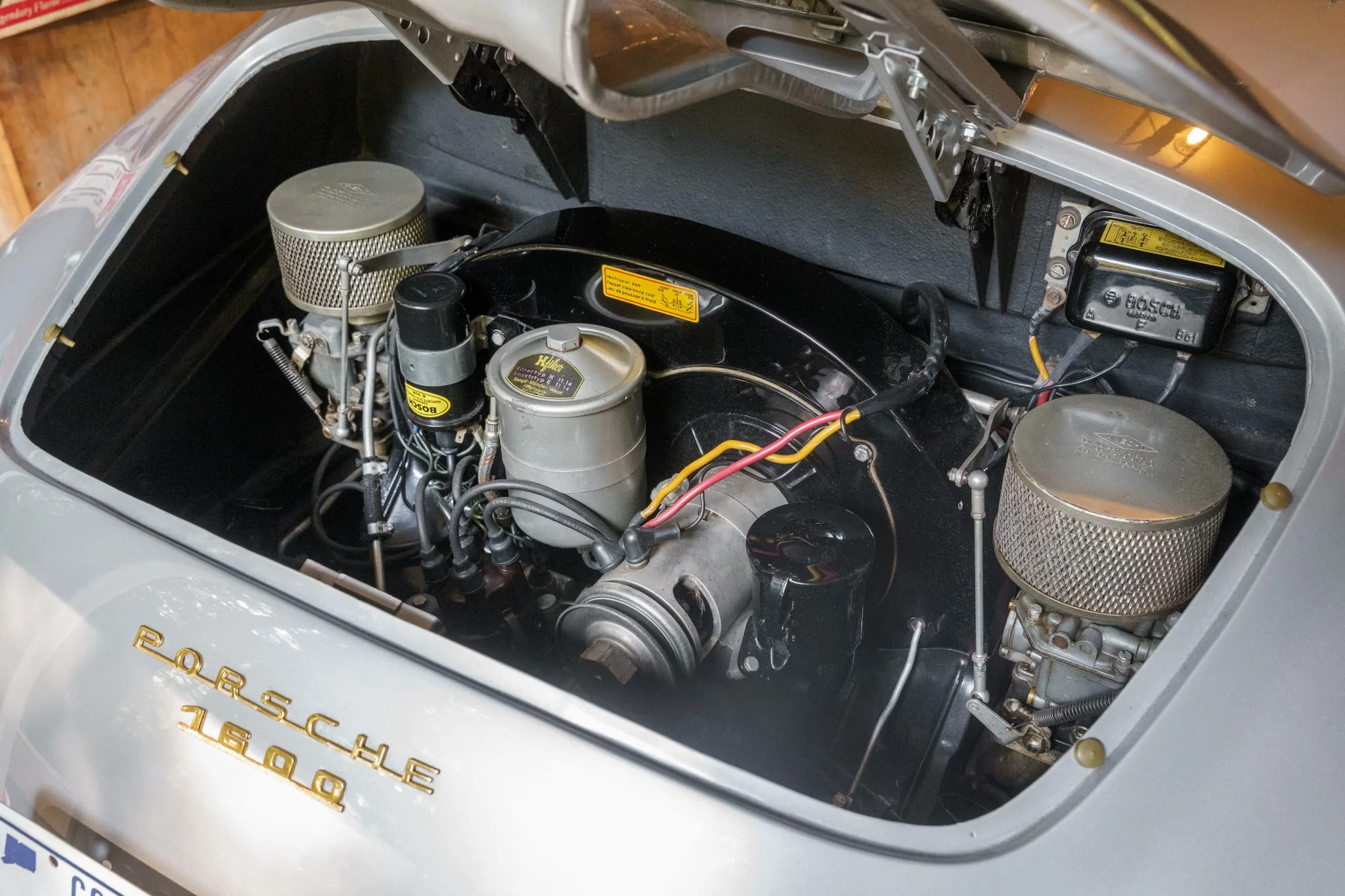 The 1958 Porsche 356A Convertible D will surely never go out of style as it is an interesting model that combines sporting and luxury and at the same time. This meticulously-maintained example will certainly make its next owner happy!