Porsche – The Golden Years: Leonardo Acerbi © Virtual Motorpix/Glen Smale It is always a pleasure when a top-quality book...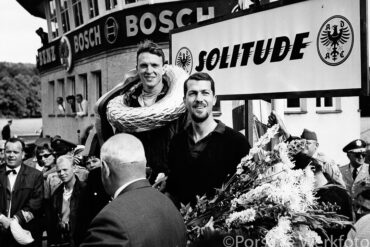 Solitude, 15 July1962: Dan Gurney behind the wheel of a Porsche 804 Formula 1 at the Solitude Dan Gurney, the...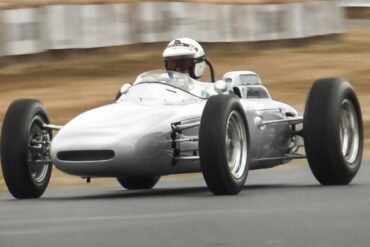 The Porsche 804 was produced by Porsche to compete in Formula One (F1). It raced for a single season in 1962 in the 1½ litre formula. For 1962 Porsche developed an 8-cylinder engine for F1. It was air-cooled and had twin overhead camshafts, four Webber carburetors, and two valves per cylinder. Porsche stayed with carburetors and steel rims while other manufacturers had moved to lightweight wheels and fuel-injection.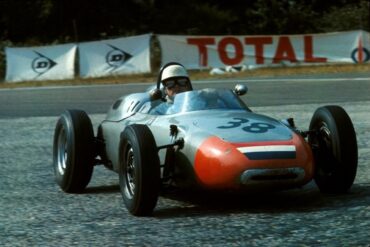 The Porsche 787 is a Formula One (F1) racing car built and raced by Porsche for one year in 1961. The first car (a prototype) was created from the experimental Porsche F2 car with chassis number 718/2-05. The 1961 Porsche 787 was the first Porsche with fuel injection, 6-speed transmission and coil springs in all corners. Only two 787s, serial numbers 78701 and 78702, were ever built. Due to their lack of power and poor handling it was retired.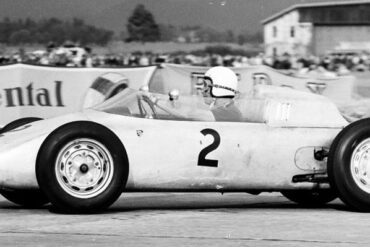 The fifth and the last of the 718/2 F2 cars, with chassis number 718/2-05 was an experimental formula racing car. It had the 718/2 chassis, but a different body. The car never got its own type number. It was a one-off car, continuous development project that later evolved into something that became the prototype for the 1961 Porsche 787 F1 car and then even for the 1962 Porsche 804 F1 car. 718/2-05, was first seen at the F2 race on Solitude race track near Stuttgart in July 1960.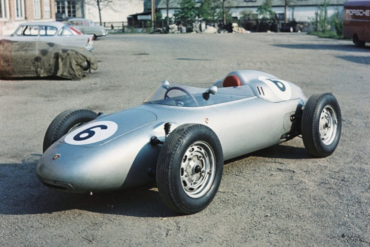 In 1959 Porsche unveiled the prototype of a narrow, open-wheeled car called the Porsche 718/2 that married the 718's mechanicals with a more traditional single-seat Formula body. For 1960 the production 718/2, starting with chassis number 718201, received revised bodywork, a 6-speed transaxle, and a wheelbase extended by 100 mm. A total of five cars were built. Some of these four-cylinder cars were later raced in F1 under the 1962 1½ litre formula.