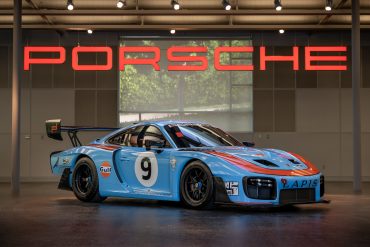 Porsche adeptly blends its vintage and contemporary vehicles to attract substantial investments from its affluent clientele. The 935, launched in...
The 2019 Porsche 935 is based on the popular 935/78 LM race car from the 1970s which was, given the name 'Moby...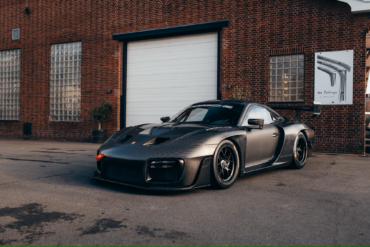 Collecting Cars is proud to offer this limited edition and almost new 2019 Porsche 935. The 935 tribute car was...
2019 – 2020 Porsche 911 GT3 R (991.1) Pictures & Gallery...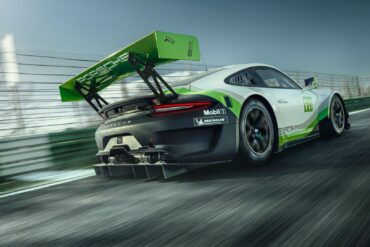 (2019-2020) Porsche 911 GT3 Cup (991.2) Technical Specifications Concept Single-seat customer race car, basis: 911 GT3 RS (991.2) Engine Water-cooled...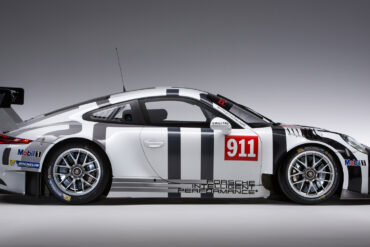 (2016-2018) Porsche 911 GT3 Cup (991.1) Technical Specifications Powering the new 911 GT3 R is a cutting-edge four-litre flat-six unit...
2016 – 2018 Porsche 911 GT3 R (991.1) Pictures & Gallery...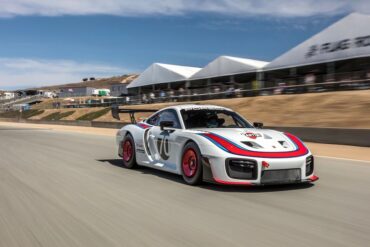 The 935 tribute car was a non-street-legal collector's car built in a series of 77 cars. It was built from the 911 991.2 GT3 R racing car, fitted with the engine and transmission from the 911 991.2 GT2 RS street car and with the bodykit showing some design details from the 935 cars. The problem: it was not as powerful as the 1978 935 was with even smaller engine and the modern car is much heavier, so the power-to-weight ratio was almost 60% better 40 years earlier.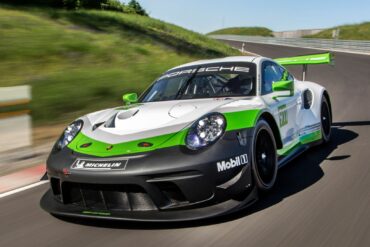 The GT3 R has always been placed between the GT3 Cup and the very expensive RSR. All the 991.2 racing cars have normally aspirated 4-litre engines. Compared to the 991.1 GT3 R, the 991.2 GT3 R engine offers a broader usable rev range and the engine response is more precise due to 6 throttle butterflies. The roof, front hood and fairing, wheel arches, doors, side and tail sections, rear lid and interior trim are made of carbon-fibre reinforced plastic. Gets new double wishbone suspension.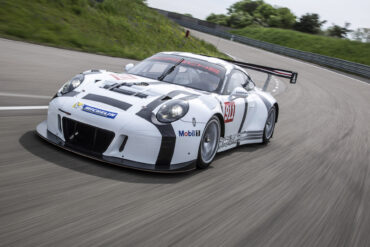 Based on the 911 GT3 RS production sports car, Porsche has designed a customer sport race car for GT3 series around the world: The 911 GT3 R. In developing the more than 368 kW (500 hp) racing nine-eleven, special attention was paid to lightweight design, better aerodynamic efficiency, reducing consumption, improved handling and optimised safety. The 911 GT3 R features the distinctive double-bubble roof, and the wheelbase which had been lengthened compared to the prior generation.