The latest version of the Porsche 935 made its official debut in the fall of 2018 at the Laguna Seca Raceway in California during the Rennsport Reunion VI. This unveiling was timed to celebrate Porsche's 70th anniversary and pays homage to the original 935 race car, which played a significant role in Porsche's motorsports success by winning the 24 Hours of Le Mans. The 935/19, limited to just 77 units, was exclusively available to Porsche's top clients, and all available order slots were quickly filled.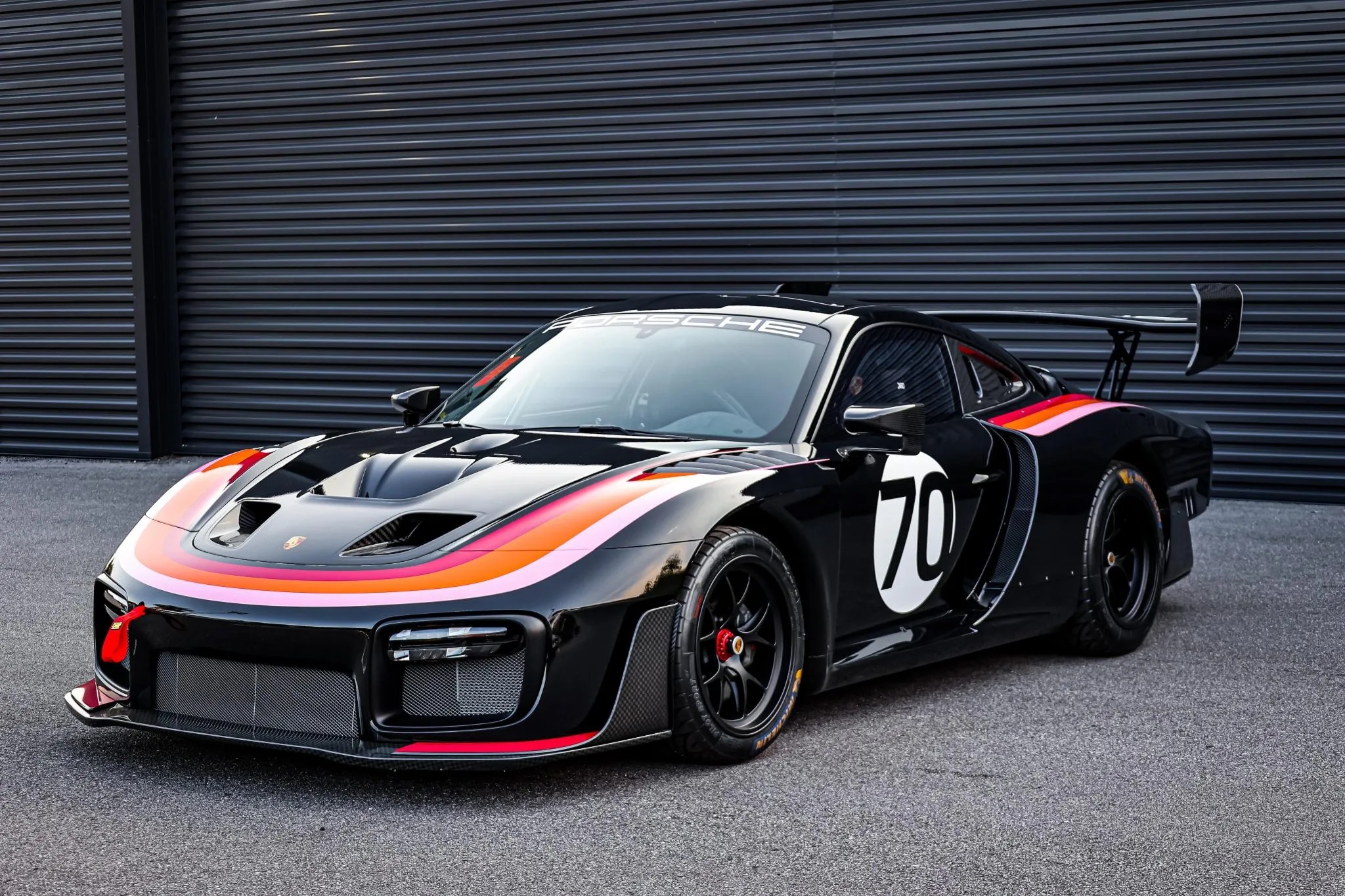 Inspired by the iconic 1978 935 Moby Dick endurance racer and based on the final 911 GT2 RS, the modern 935 was manufactured in a limited run of 77 units. Each unit features a single Recaro bucket seat, a complete roll cage, and a powerful 700 hp twin-turbo flat-six engine that drives the rear wheels through a seven-speed PDK automatic transmission.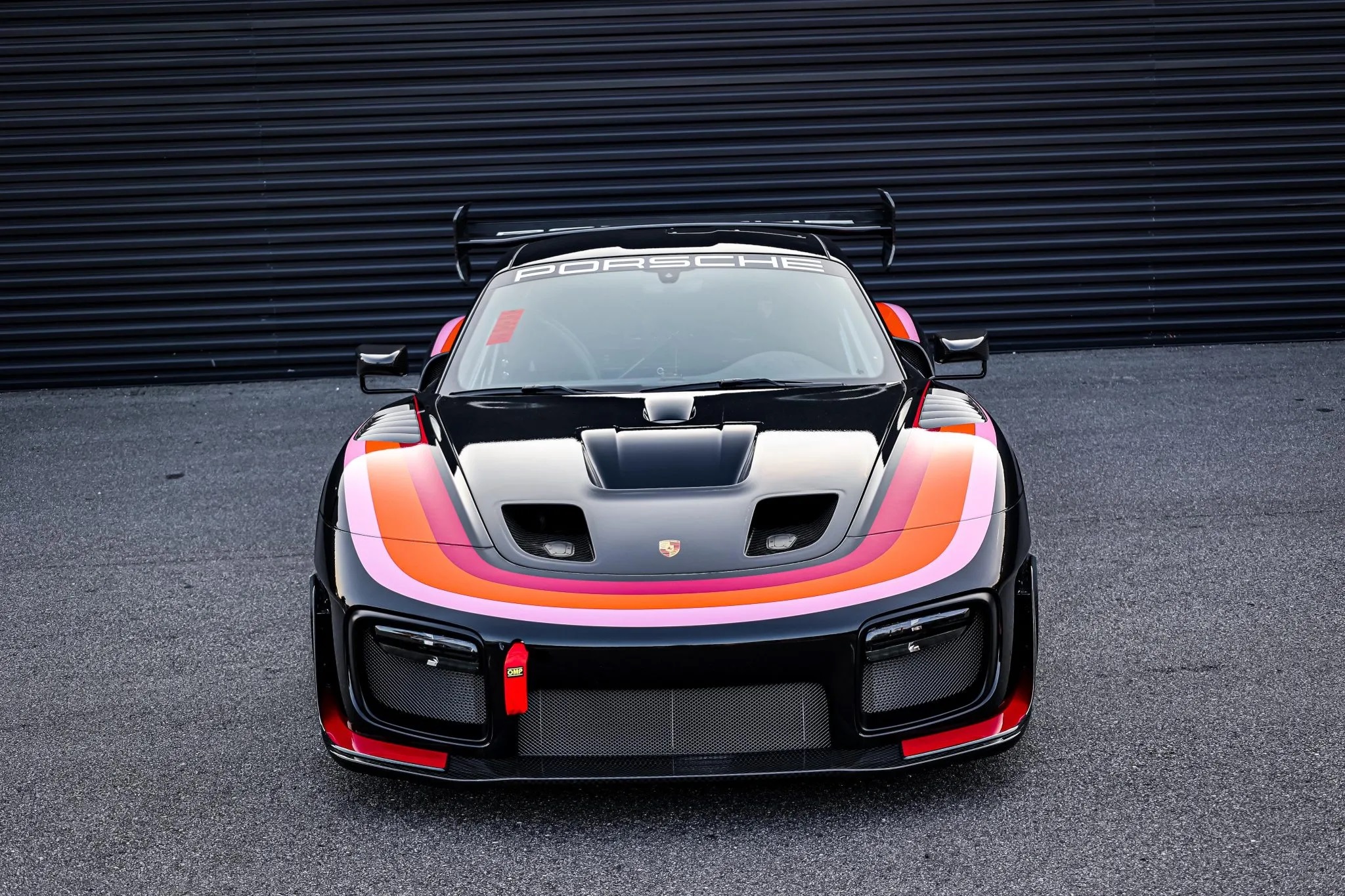 In addition to its striking appearance, the Porsche 935 places a strong emphasis on functionality. Its dynamic bodywork underwent meticulous aerodynamic refinement to enhance stability and overall performance. As a result, the Porsche 935/19 excels in both cornering and straight-line acceleration, going from 0 to 60 mph in just 2.5 seconds and achieving a top speed of 211 mph.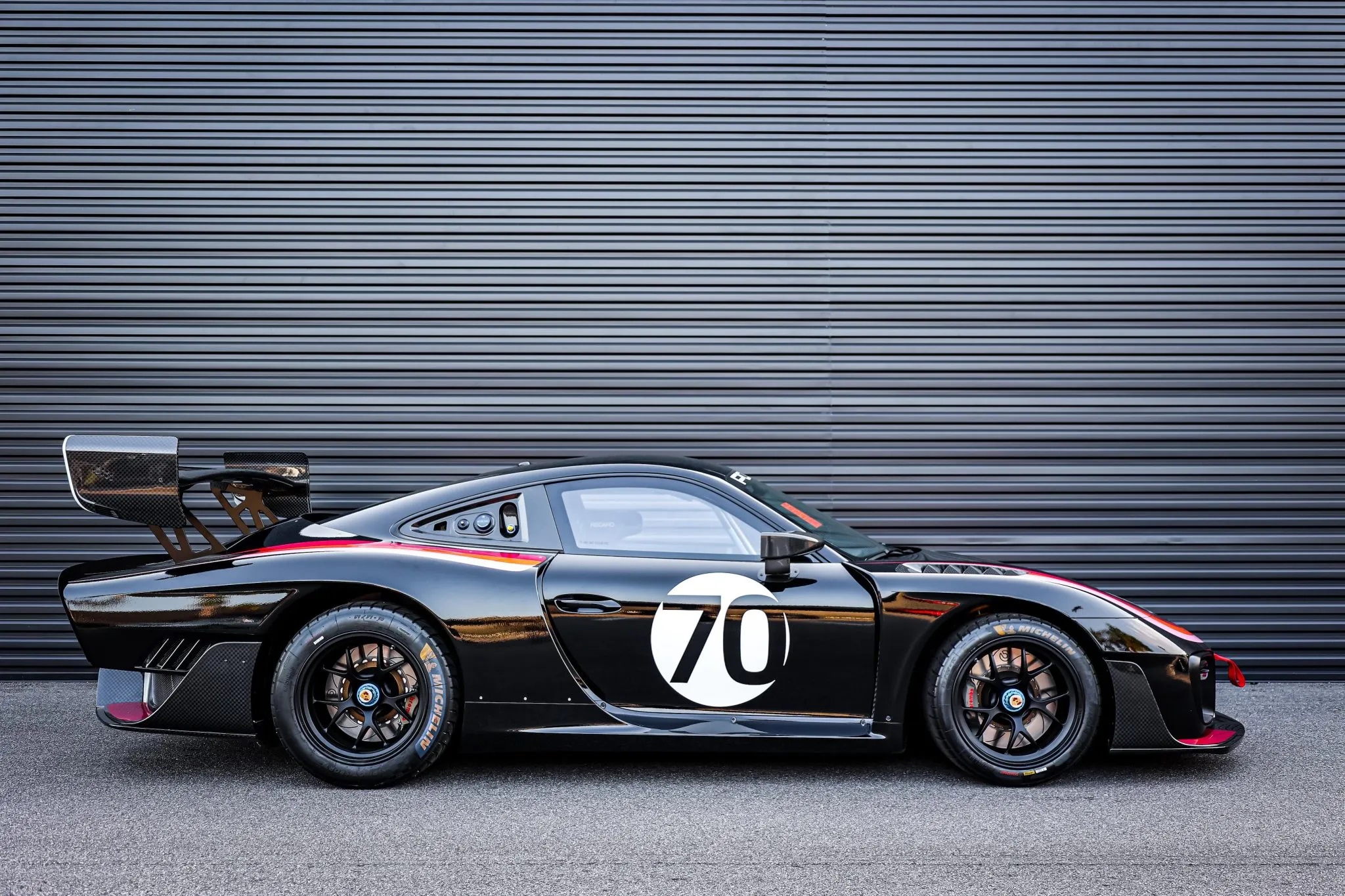 Aside from the standard Agate Grey finish, buyers could choose from eight different wraps inspired by classic racing liveries. The example you see here courtesy of Bring A Trailer, number 49 of 77, sports a livery with black, red, orange, and pink accents, reminiscent of the one carried by an original 935 that secured victory for Interscope Racing in the 1979 24 Hours of Daytona.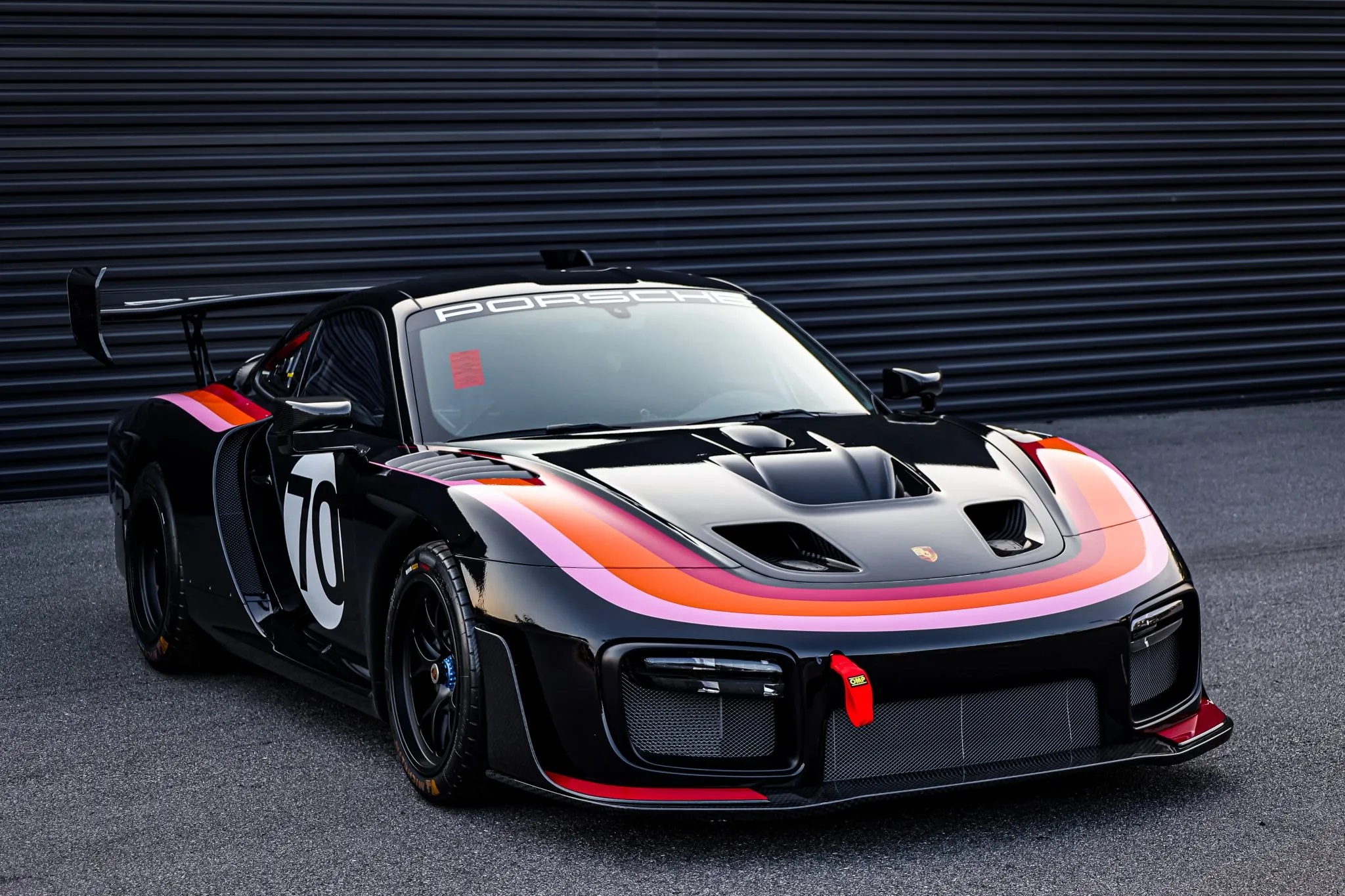 Key features of this Porsche 935 include a race-optimized limited-slip differential, Brembo slotted and ventilated disc brakes with adjustable bias, three-way adjustable dampers, Porsche Stability Management with customizable parameters, staggered-width 18″ center-lock alloy wheels, a rear wing with integrated lights on its end plates, a roof escape hatch, twin exhaust outlets, a 115-liter FT3 fuel cell, a welded-in roll cage, a single FIA-compliant Recaro carbon-fiber racing seat, a laminated wood shift knob, a carbon-fiber multifunction steering wheel, air conditioning, and a Cosworth digital dashboard.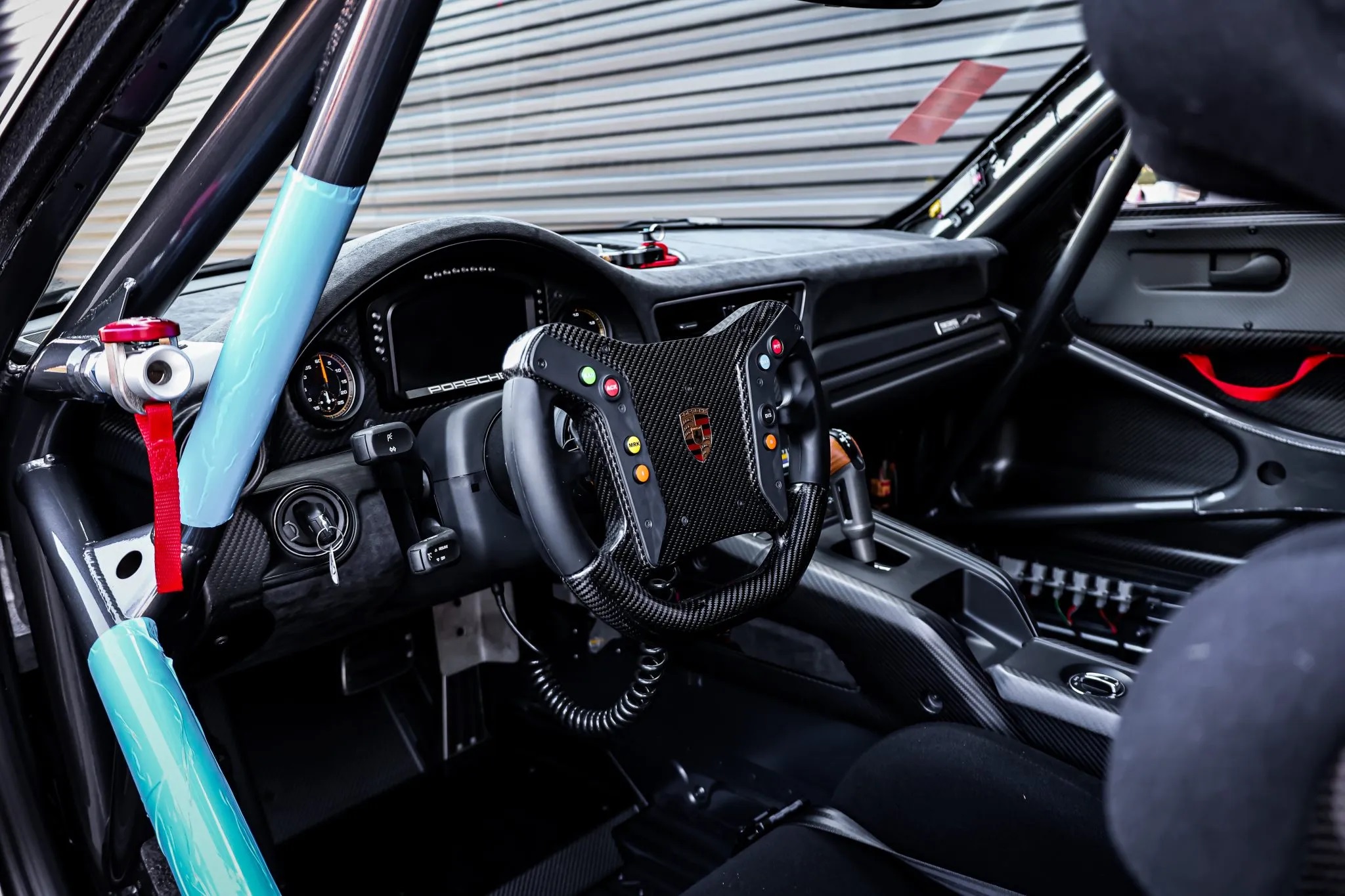 This particular example is offered for sale with a factory-supplied spare parts package, which was originally a $44,000 option. In addition to the Daytona-inspired race livery, which came at a significant cost of $27,500, the initial price of this 935 was $1,048,080. The current bid has already exceeded that amount, currently standing at $1.3 million with only 8 days left.
Source: Bring A Trailer