Air-Cooled 911 "Brawler"
Of all the cars on the market, the Porsche 911 is arguably the one that's seen the most attention in the resto-modding scene. While the current crop of 911 resto-mods are certainly attractive, practically none are built with decades of motorsport know-how channeled into their construction until now. Legendary Swiss racing, tuning, and restoration house Sportec have just unveiled their latest creation, a cutting-edge, motorsport-inspired 911 restomod with a focus on backroad enjoyment called Project Ferdinand.
Named after Porsche's legendary founder, Sportec have built everything new from the ground up for Project Ferdinand. Starting with a 964 bodyshell, the entire vehicle and every individual component is rebuilt from scratch while infusing this delightful restomod with Sportec's renowned performance-oriented approach. Presented to us in these glorious studio images, the level of attention to detail is immediately apparent, and we have to say Project Ferdinand looks absolutely spectacular in this combination of metallic silver with dark blue racing stripes.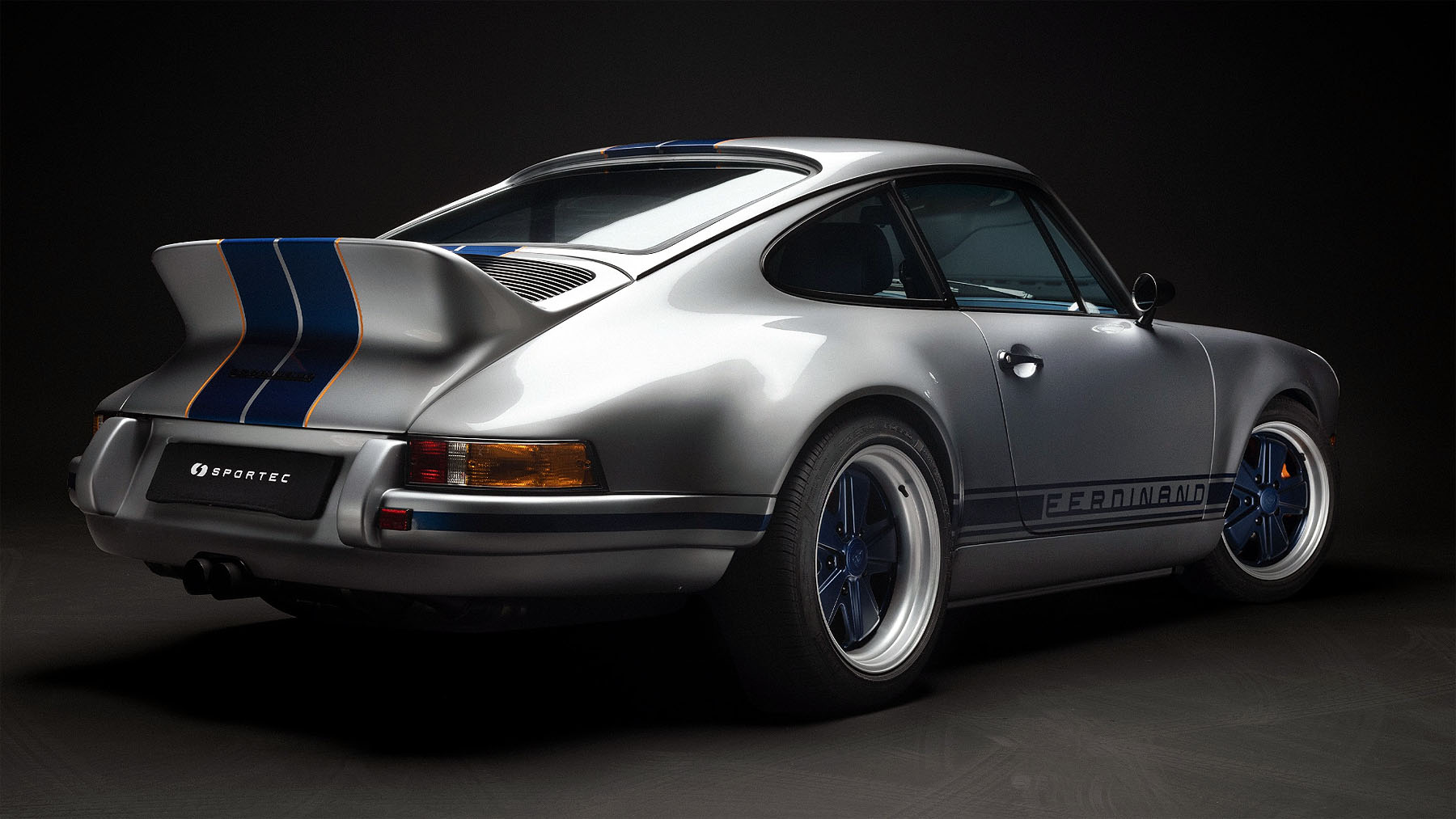 Attention to detail
However, while the bodywork is certainly jaw-dropping, step inside Project Ferdinand's cabin and you'll notice just how much time and energy Sportec have put into making this the best driving experience possible. Everything down to the steering column stalks have been given the Sportec touch, with all the control surfaces machined from evidently ultra-high quality and lightweight materials. Impressively, while the cabin has been totally modernized with a multimedia system and a high-end sound system that's been individually tuned to Ferdinand's interior, Sportec have masterfully preserved the classic look we all love about the 911's interior.
Let's return to the exterior for a moment, shall we? Wider, lower, and lighter than its 964 starting point, Sportec have gone to great lengths to implement its performance and motorsport DNA in Ferdinand. Several centimeters wider per side than a normal 964, Project Ferdinand's increased track gives this restomod vastly improved road holding and precise controllability. Thanks to its form-fitting wheel and tire combination, Sportec have managed to create a car with more grip and higher speeds, perfectly suited anywhere from mountain passes to flowing country roads.
Designed for the road
When we spoke to Sportec's CEO Gregor Burkard, he proudly told us "Ferdinand's high-revving naturally-aspirated 3.8-liter flat-six engine has already been tuned on our test bench to deliver 325 hp and 399 Nm of torque, exceeding our power target of 320 hp." Fully rebuilt and featuring an increased displacement and sports camshafts, we're already dreaming of listening to Ferdinand sing on a good mountain road. While Sportec's upcoming SUB1000 911 restomod looks to be an all-out track maniac, Gregor told us that Ferdinand's more road-focused approach will allow customers to personalize Ferdinand to their heart's content without worrying about curb weight.
Evidently, Sportec are keen for future Ferdinand owners to use their car whenever the urge to fly across a good road hits them, and as such this new 911 restomod has been given the latest headlight technology to ensure excellent visibility even at night. The air intakes on the bumper, which features integrated daytime running-lights, are custom-made and provide ample ventilation for the condenser and auxiliary oil cooler, even under heavy load, meaning Ferdinand can keep going as long as any driver. Another awesome detail is located in the middle of the bonnet, where you'll find a machined mid-fill Sportec tank cap to help make even the quickest of fuel stops a special experience.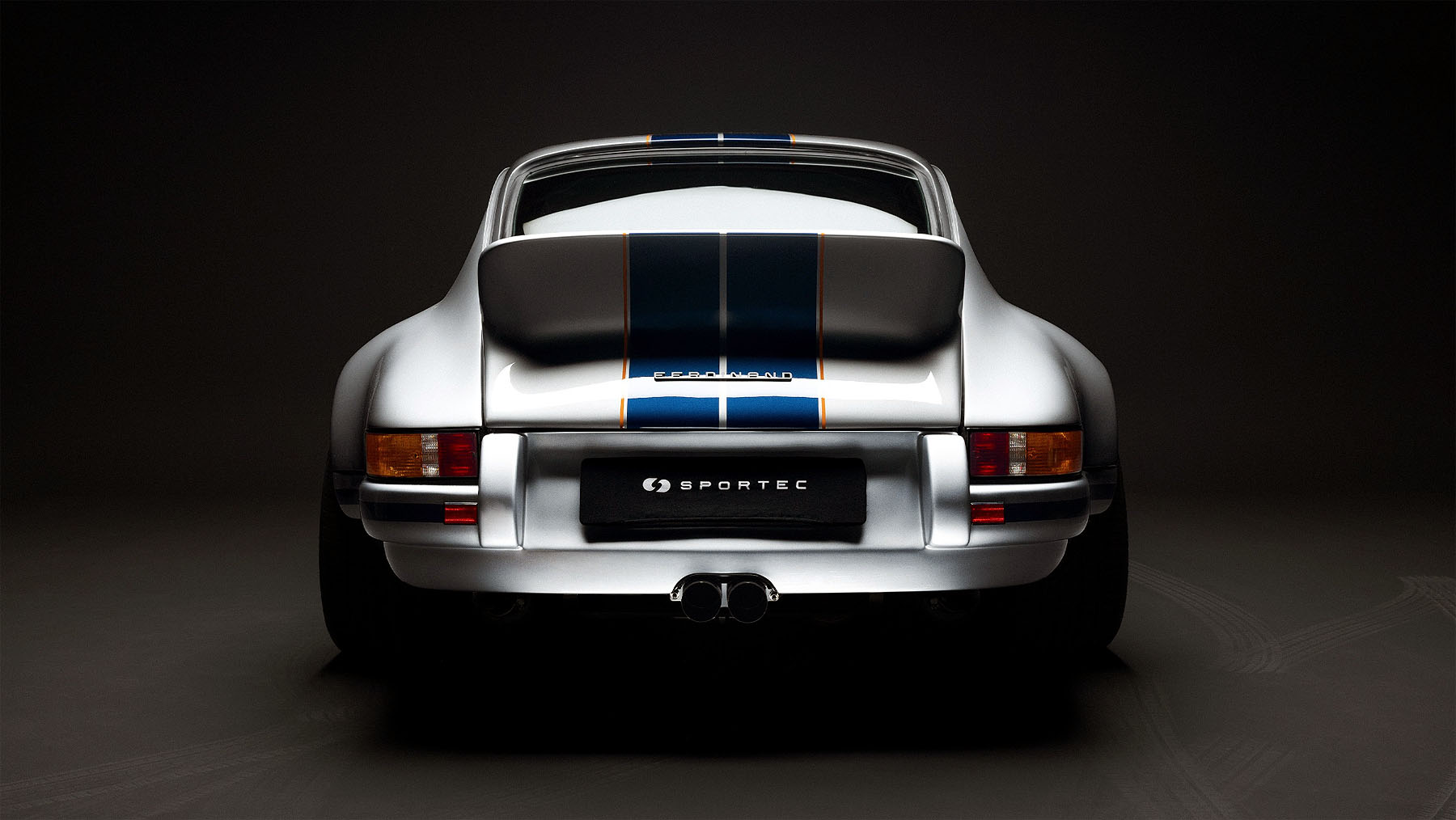 Sportec stress that despite their prowess on-track, Ferdinand is very much a sports car designed to be enjoyed on the road, and they have gone to great lengths to ensure that the suspension is second-to-none. Sportec have translated their knowledge of building race cars into a set-up that enables greater cornering stability and more spontaneous turn-in behavior, equating to higher speeds. Of course, that means you'll be approaching each bend a lot faster than you would in a standard 964, and so the brakes have been thoroughly updated to match with Sportec's own braking technology. They claim that, thanks to Ferdinand's reduced weight and their improved brake pistons and calipers, braking distance has been dramatically reduced.
Preserving history
Overall, Project Ferdinand seems to boast exactly the level of performance and quality you'd expect form Porsche's own motorsport department, but there's more to it than just building a fantastic restomod. Gregor Burkard explains: "Working on classic Porsches is nothing new to us: we've been working on the air-cooled models for over 25 years. Now, we are expanding this department further. We are observing that industry luminaries are slowly but surely retiring. At Sportec, we have ensured the transfer of knowledge from our own older and experienced specialists to the younger generation for a long time." "Ferdinand is a result of this transfer, which was conceived, constructed and managed as a project by Raphael Jaggi – part of the younger generation. For us, it is important that the real craftsmanship is not lost. It is unfortunate enough that in other cases knowledge is lost and the old vehicles can no longer be properly maintained or restored. This applied knowledge serves to preserve automotive history, culture and memories of the past and carefree automotive times. Our goal is to preserve these jewels. Either modified and improved – or in the completely original condition. I see it as our duty to continue to cultivate this part of automotive history and to enrich it with new ideas and the latest technology. Because of the potential, I see significantly more young and ambitious specialists in the future who will take care of our customers' classic models at Sportec, bring new models to the market similar to our Ferdinand and preserve automotive history."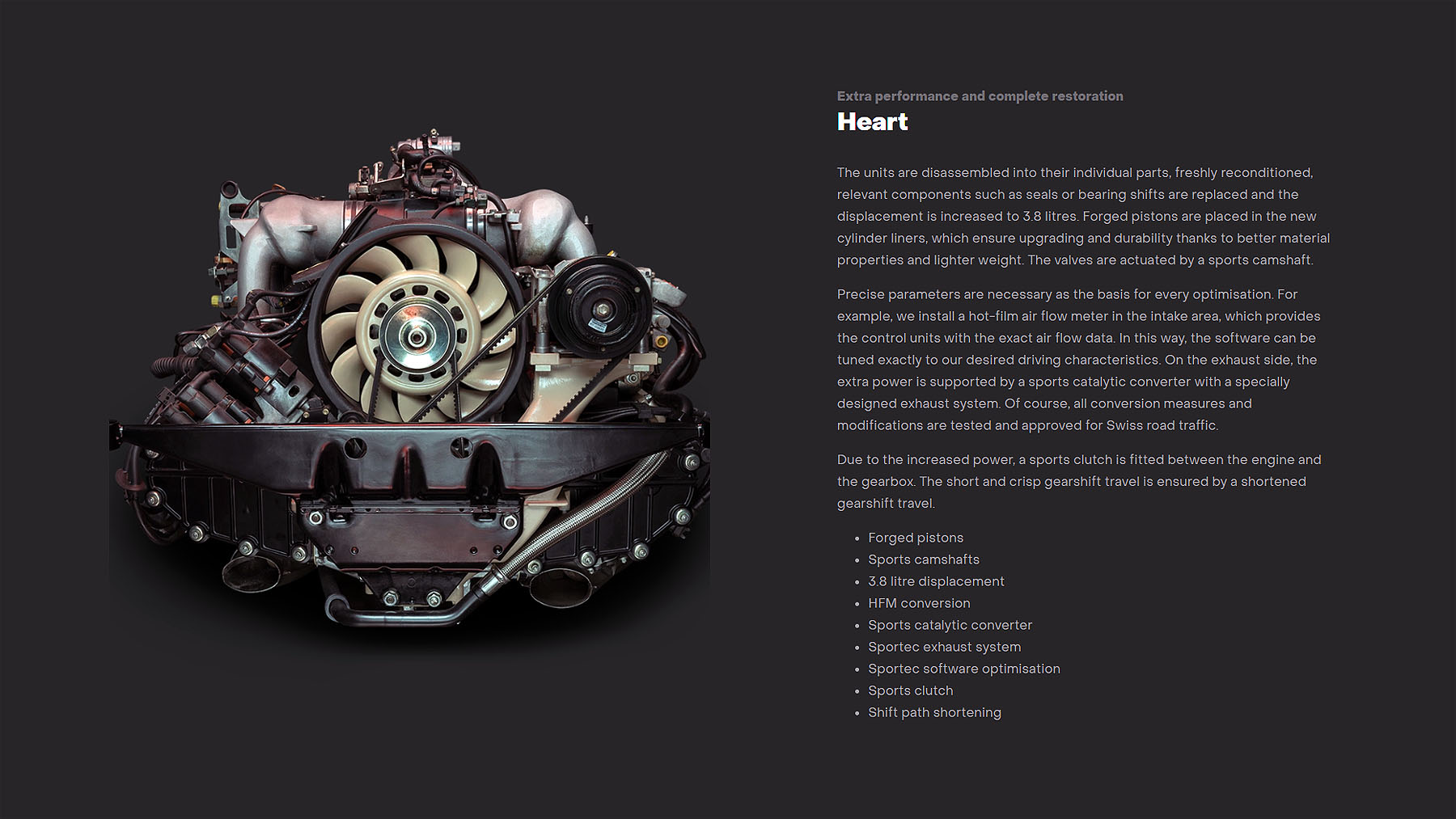 So there you have it; for Sportec, the goal of Project Ferdinand is greater than just building a jaw-dropping 911 restomod. It's an opportunity to teach the next generation and ensure that the skills needed to build such spectacular automobiles isn't lost with the passage of time. The fact that the project has resulted in one of the best-looking 911s we've ever seen is just a mouth-watering bonus. For more 911 Outlaw "goodness" on Stuttcars, check out Magnus Walker's Collection or Paul Stephens Club Sport.
Factory "reveal" video
Relive the moment Sportec revealed the Project Ferdinand
Behind the scenes at Sportec