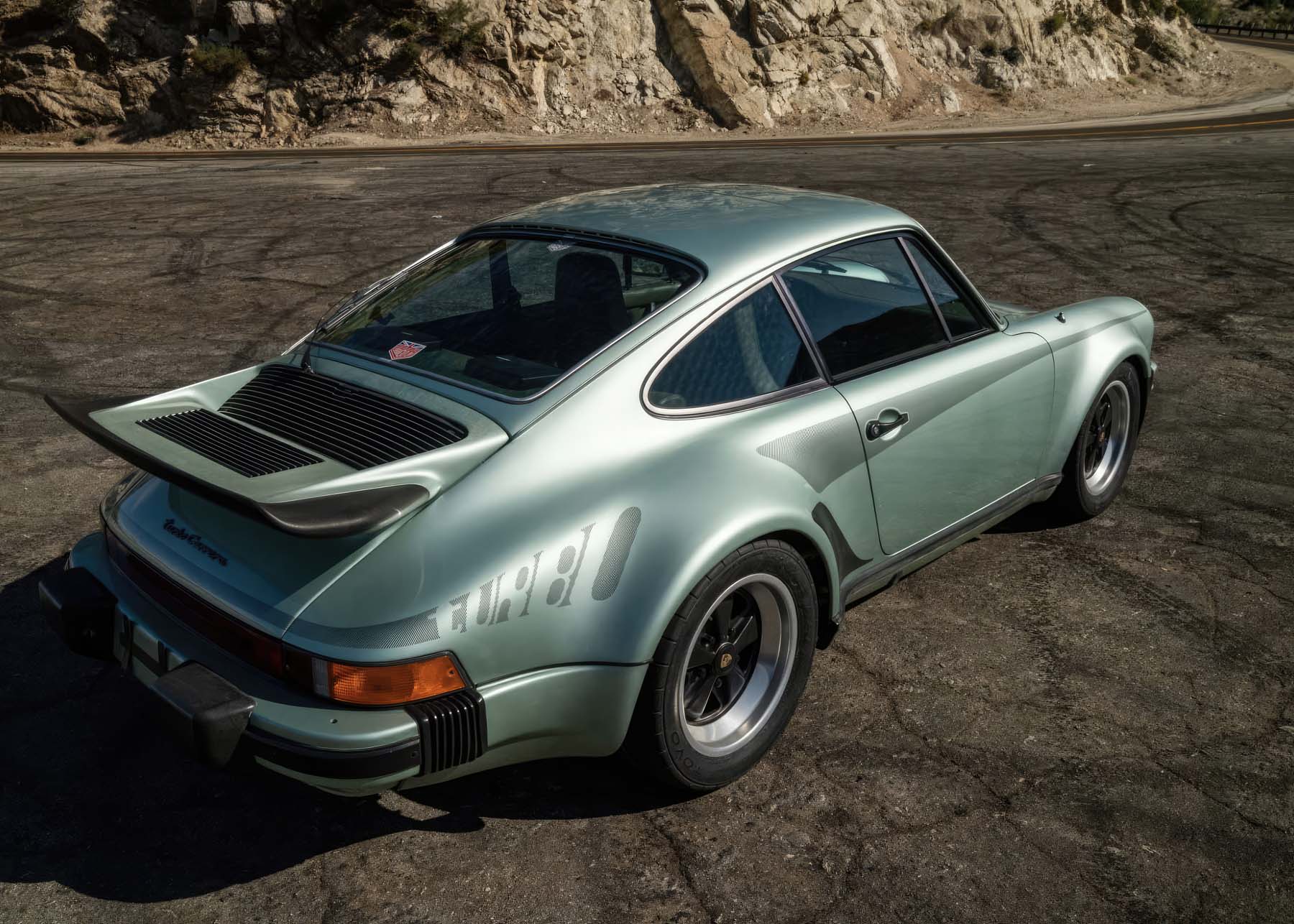 In the distinguished circles of Porsche enthusiasts, Magnus Walker's 1977 Porsche 930 Turbo Carrera holds an esteemed position. This automotive icon, once showcased in the video endeavor "Turbo Fever," has graced the pages of prominent publications such as Porsche Fahrer and Total 911. This exceptional vehicle, currently listed on Bring a Trailer, boasts a pristine lineage of service records, a Porsche Production Specifications Certificate, and accompanying magazine features. Furthermore, it is authenticated with a California title registered under Walker's own name.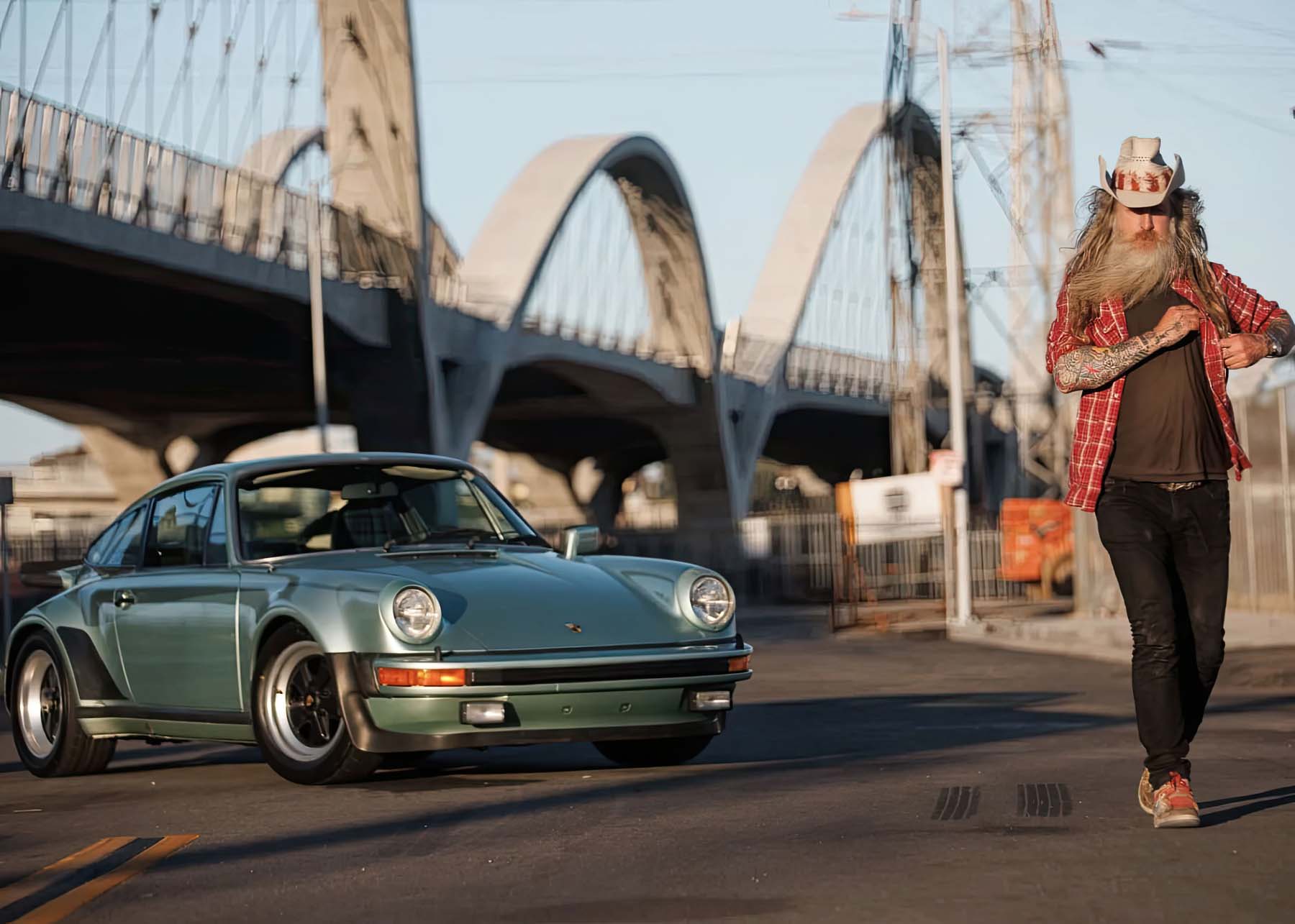 Roots in fashion
While many revere Magnus Walker as a paramount figure within the international Porsche aficionado community, his origins lay surprisingly outside the automotive sphere. The fashion realm was Walker's initial domain. Hailing from Sheffield, England, Walker's passion for Porsche ignited during a seminal visit to the 1977 Earl's Court Motor Show alongside his father at a tender age of 10. As a teenager, his proclivities leaned toward the punk rock and heavy metal realms. 1986 marked a transformative year as Walker embarked on a transatlantic journey, relocating to the United States.
Harnessing the sartorial skills instilled in him by his mother, Walker embarked on a journey of textile innovation, sculpting bespoke apparel designs. His entrepreneurial flair was evident when he inaugurated his establishment on the sun-kissed promenade of Venice Beach. Swiftly, his avant-garde designs captivated the sartorial palate of luminaries such as Madonna, Alice Cooper, and Bruce Willis, propelling him to inaugurate an upscale boutique on LA's illustrious Melrose Avenue.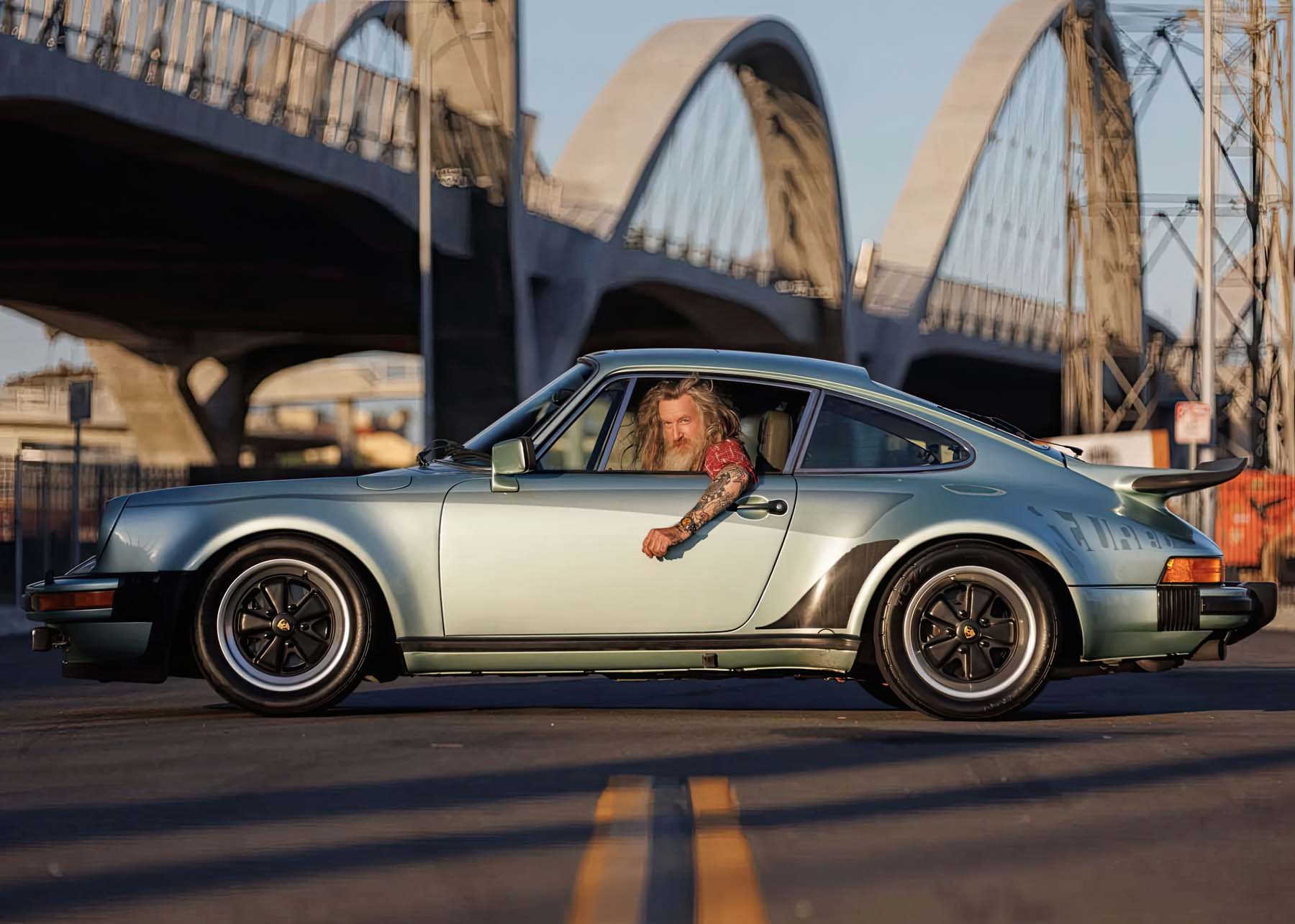 911 Dreams
The zenith of his success enabled Walker to actualize a childhood aspiration: procuring the iconic Porsche 911. The acquisition of a 1974 model in 1992 heralded the beginning, with numerous additions gracing his collection in subsequent years.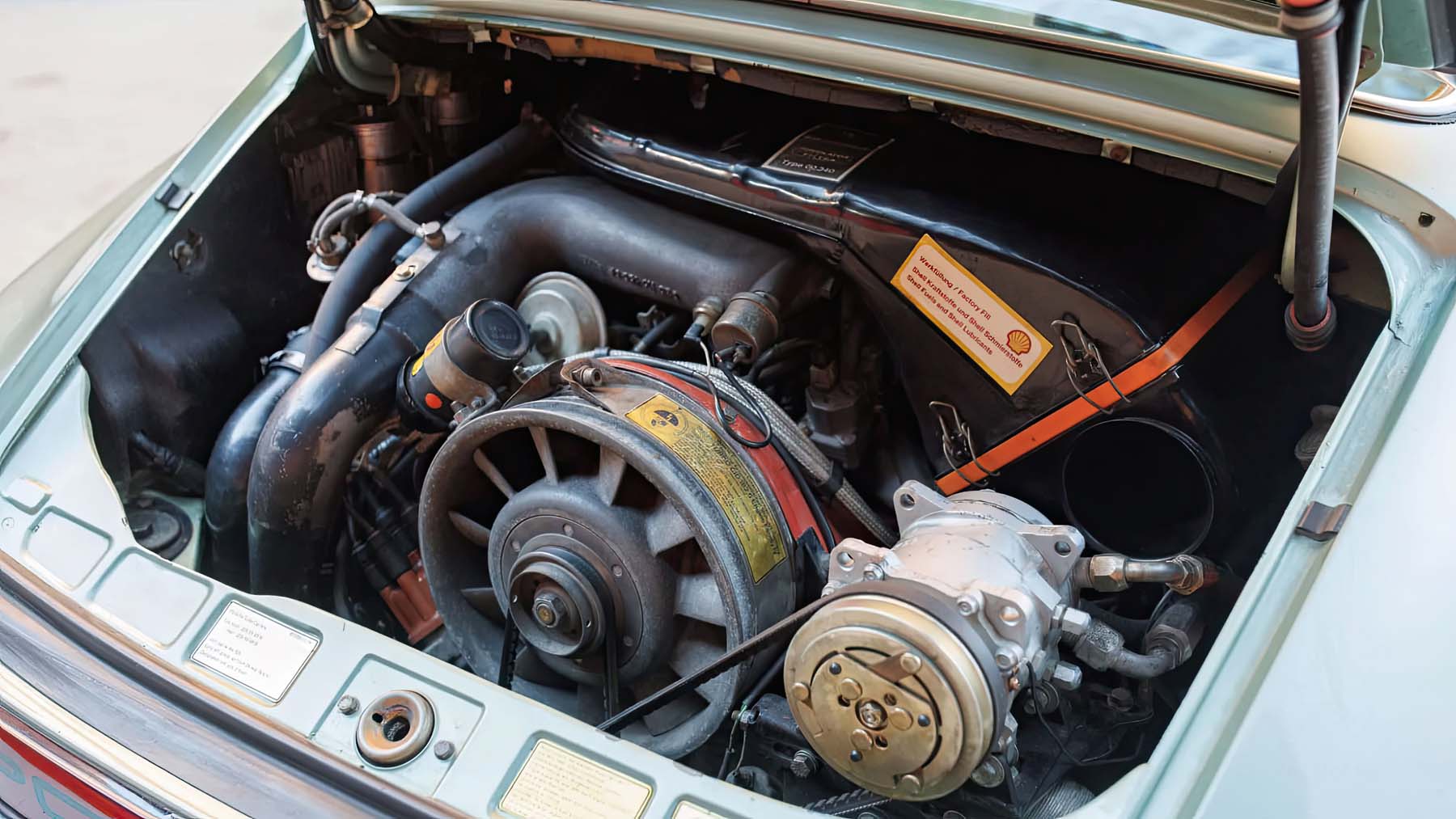 The 1977 Porsche 930 Turbo Carrera, the focal point of this discourse, was assimilated into Walker's collection in 2013. This vehicular marvel, enveloped in an Ice Green Metallic exterior juxtaposed against a Dark Green leather cocoon, derives its robust performance from an authentic 3.0 liter KKK turbocharged flat-six engine. It is equipped with numerous features including power-assisted disc brakes, meticulously designed 16″ staggered-width Fuchs alloy wheels, fog lamps, headlight washers, and the iconic Black Turbo Strobe side decals. The vehicle's luxurious amenities include an electric sunroof, the distinctive whale tail rear spoiler, electronically controlled windows, bespoke Black Watch Tartan seat detailing, and a sophisticated air conditioning system.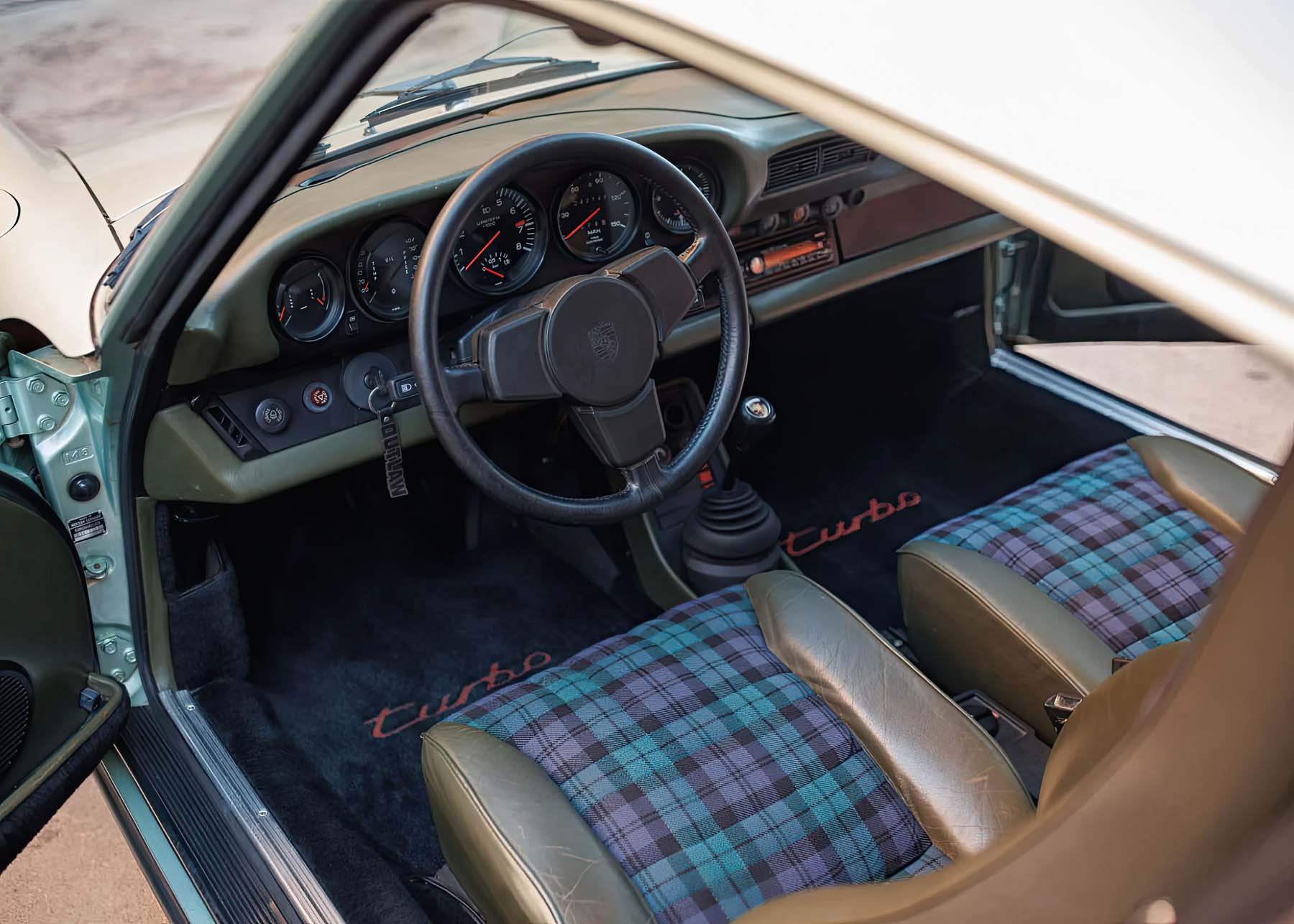 Now on Bring-a-Trailer
Auction details HERE