Having just visited Porsche Experience Center LA for probably the twelfth time, I can't think of another company's permanent marketing exercise that has been this successful in the automotive car space. While something like the Mercedes Benz installation at Pebble Beach Lodge every year is something to behold during car week (especially since it's built from scratch every August), it can't match the marketing power of a permanently built facility with various uses.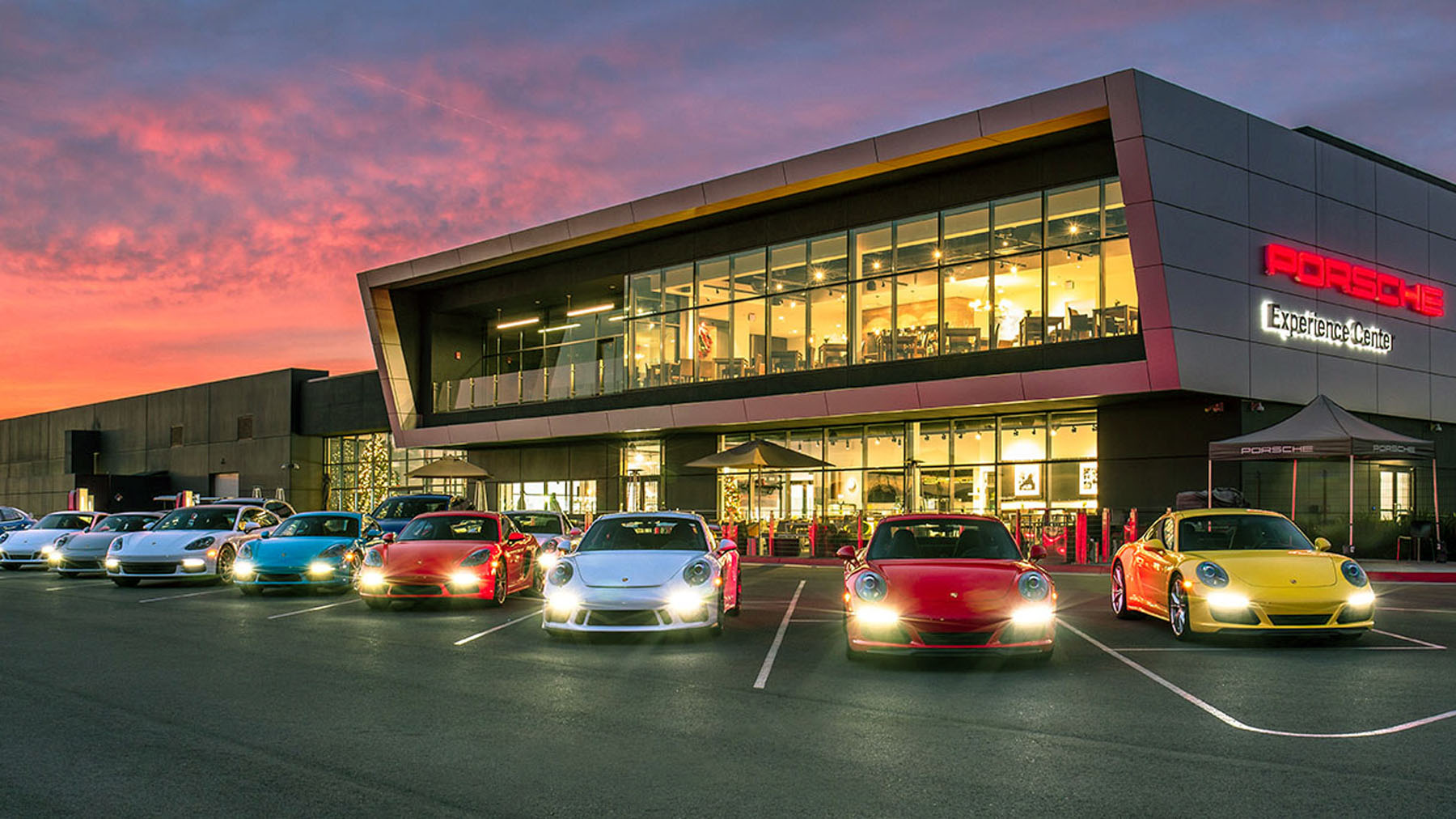 Location, location, location
Located in the city of Carson just off the 405 freeway, this unique facility showcases a commitment to design and functionality. Porsche chose this location smartly because it's close to three airports: LAX, Long Beach and Orange County. With plenty of hotels and restaurants nearby, visiting guests can easily Uber around and make this a fly-in "Porsche weekend."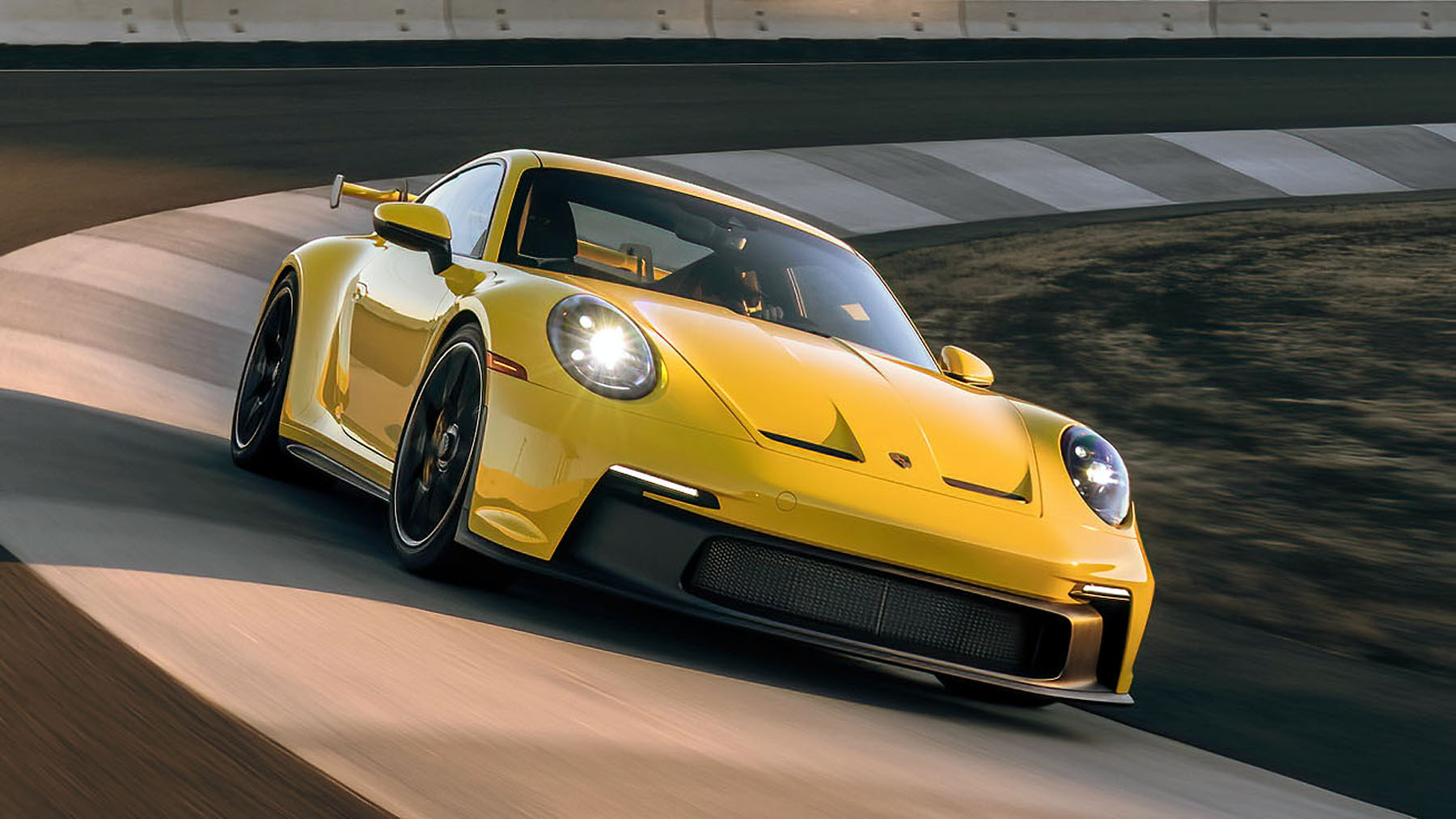 Something for everyone
Beyond its modern architecture, the Porsche Experience Center Los Angeles (PECLA) invites customers, business partners and brand enthusiasts to celebrate every aspect of Porsche. PECLA is home to Porsche Motorsport North America, a 53-acre driver development track, a variety of meeting and special event spaces, Porsche Exclusive – Personal Design Studio including New Vehicle Delivery, a Simulator Lab equipped with virtual reality, the Porsche Retail Store offering all three Porsche brands (Porsche Design, Porsche Lifestyle, and Porsche Museum), Speedster Café, and Restaurant 917 for the ultimate fine-dining experience. Did I miss anything? Well yes…I did!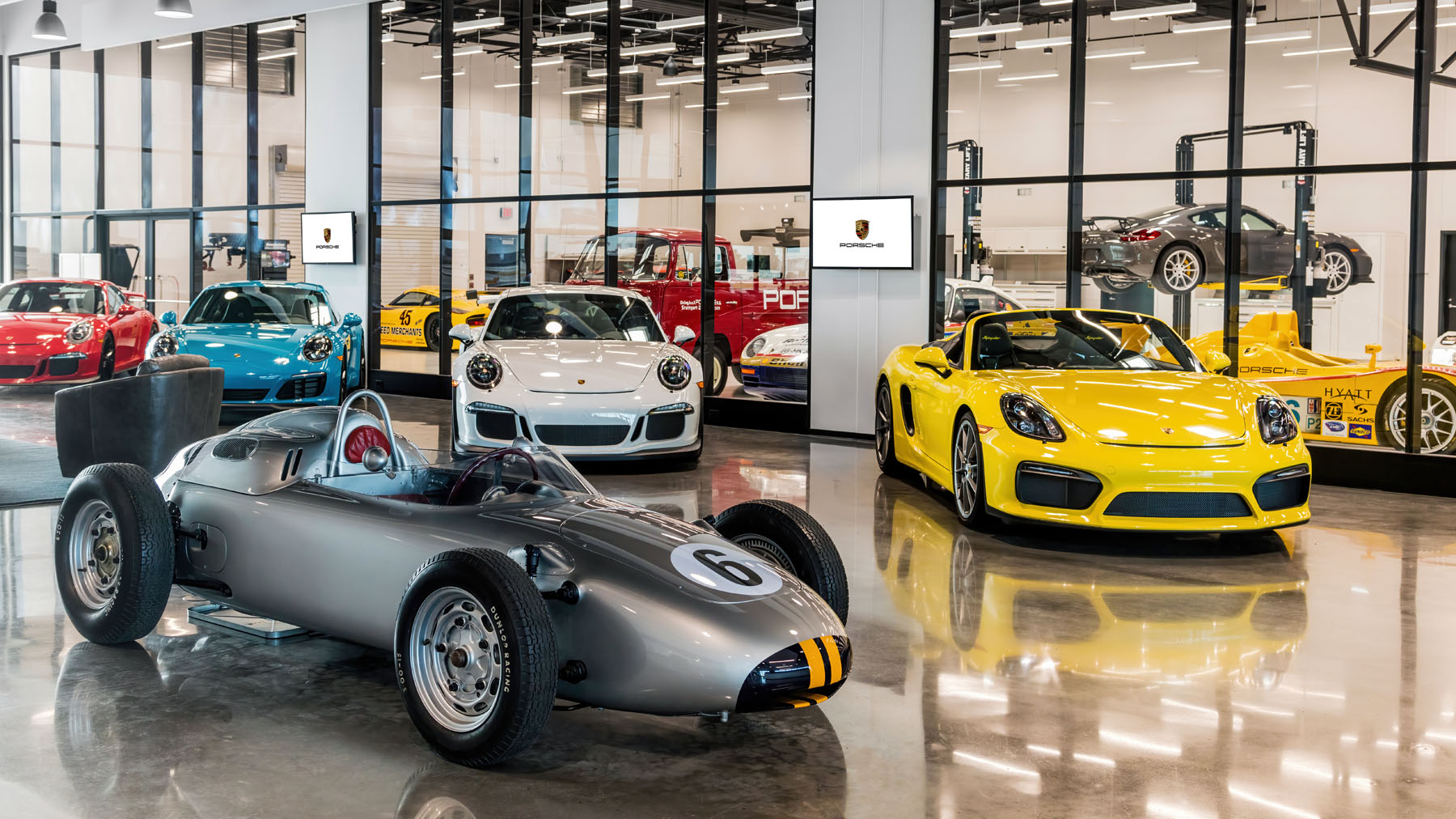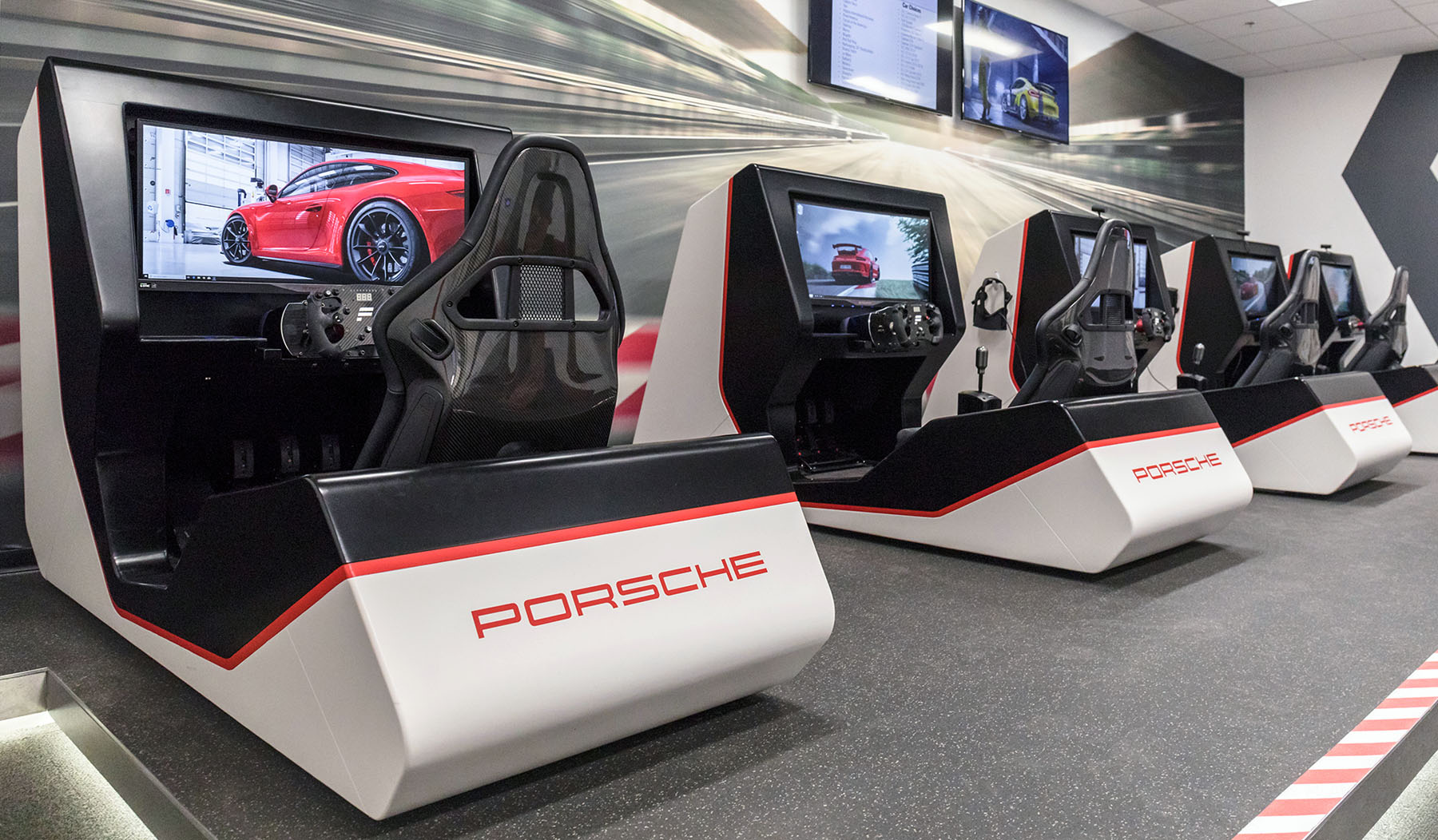 Morning Shift
Every third Sunday of the month, PECLA holds its own brand of Cars and coffee called "Morning Shift." Each occurrence has a model theme so if it's 356, then all participants arriving in a 356 get "priority parking" on the center aisle facing the front of the facility. This allows everyone to be the center of attention and keeps the cars and faces fresh and new each time.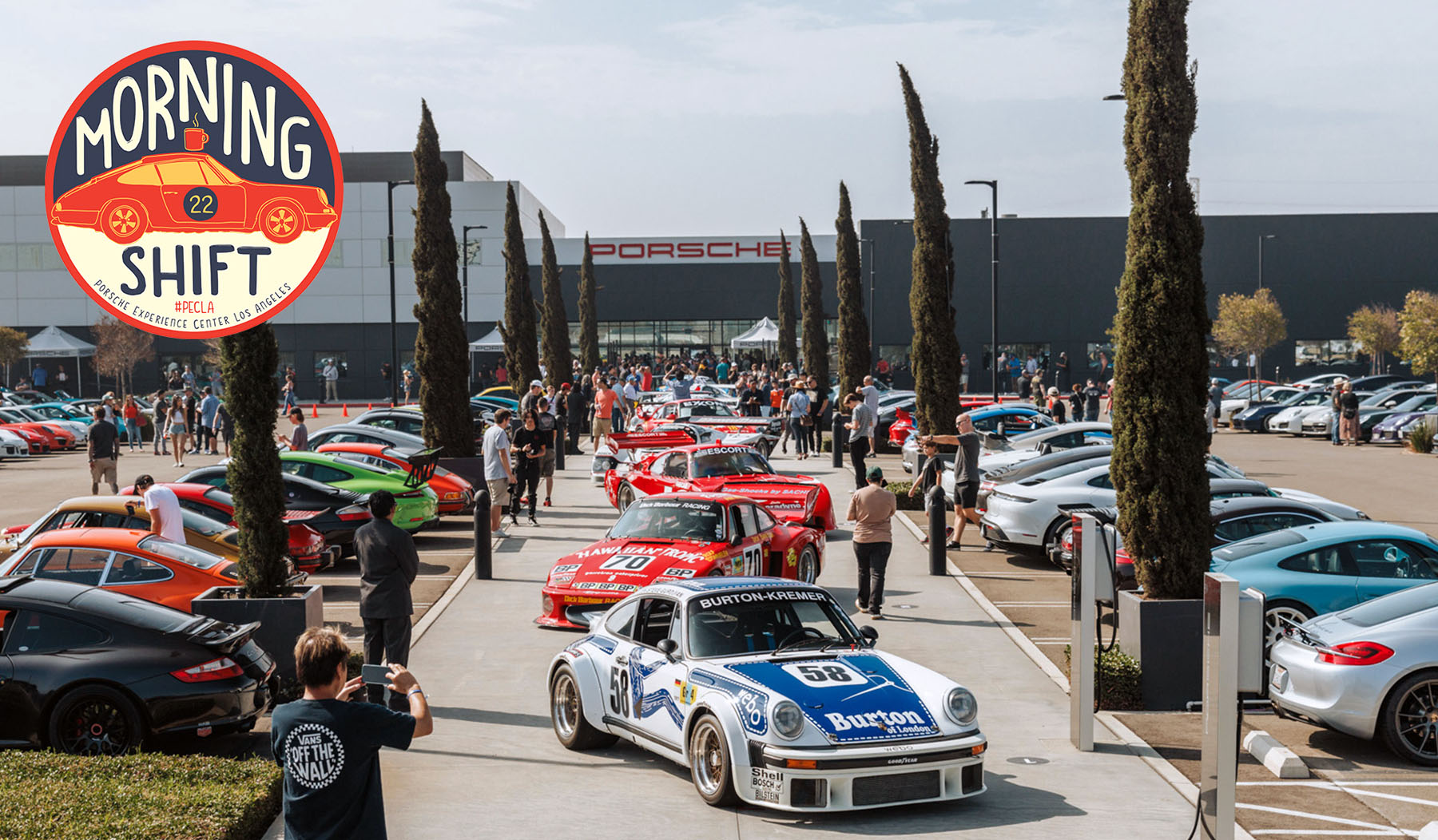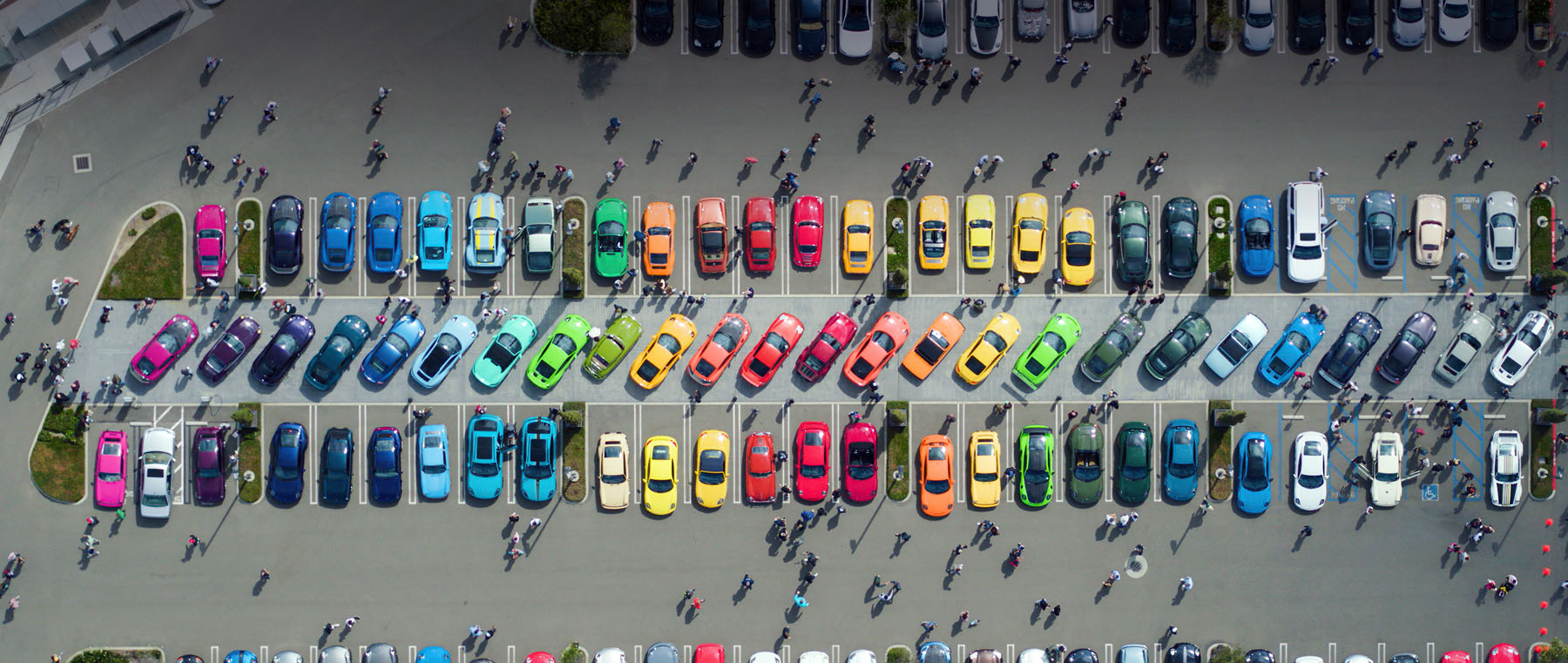 PECLA highlights
Initial investment: Approximately $60 million dollars
Grand Opening: November 15, 2016
Facility size: 53-acre complex includes a 50,000 square foot building and 6000 square foot gallery space of rotating vehicles from the Porsche Museum in Stuttgart, Germany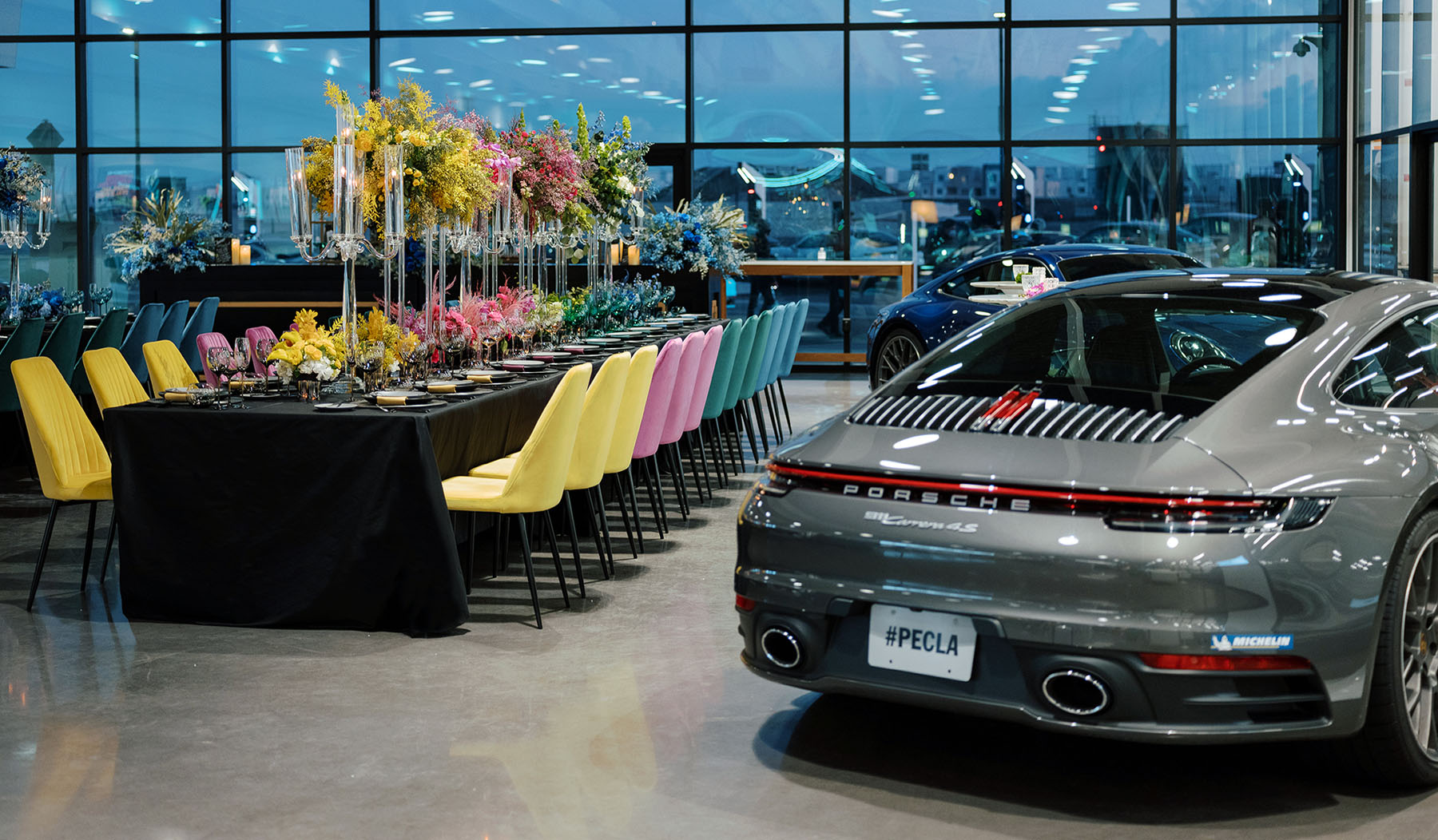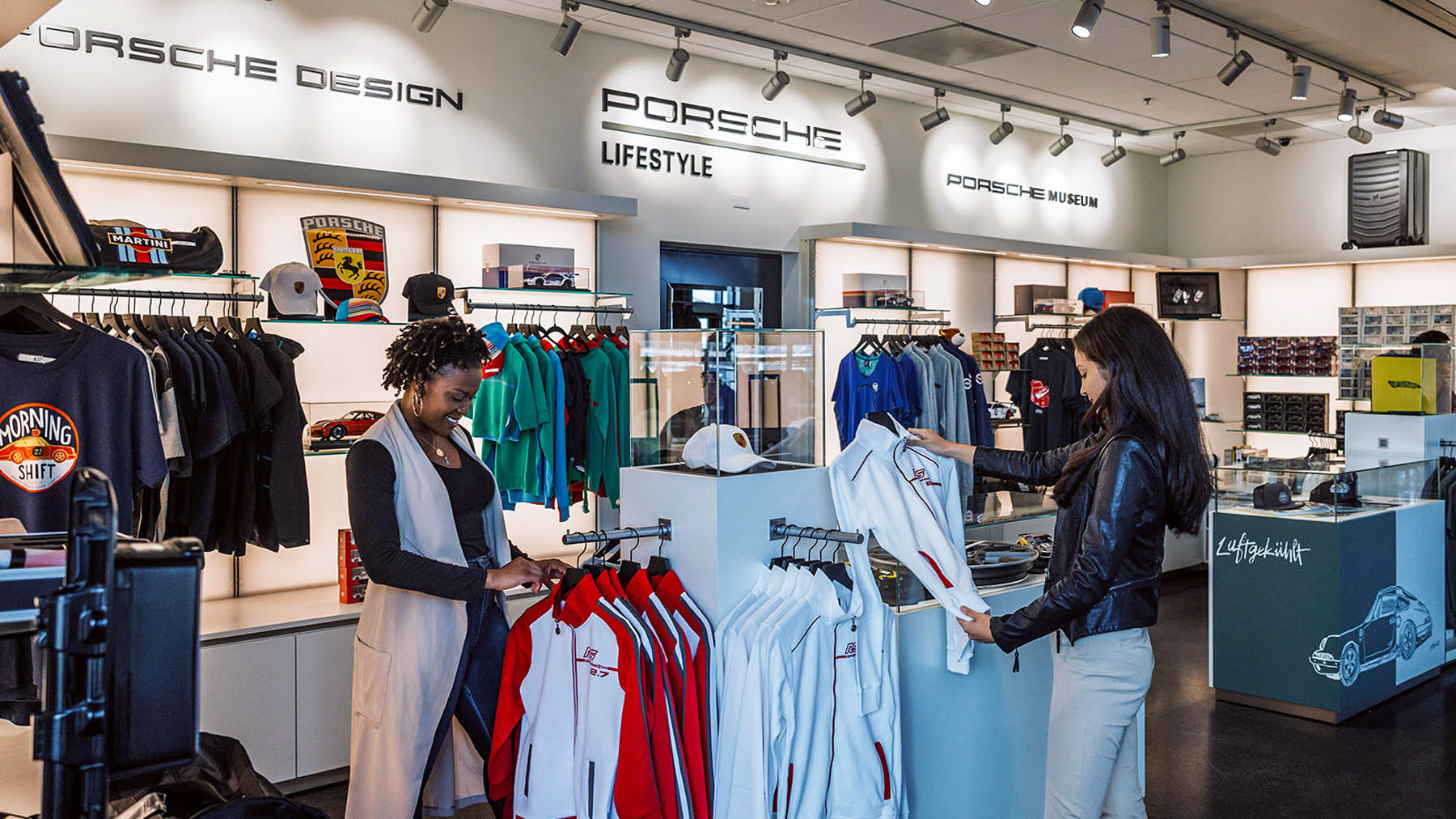 Available services
Driver Development Track: eight modules, seven on-road and one off-road course
Private and Corporate event space rental
Exclusive Manufaktur Studio for private design consultations
New Vehicle Delivery (clients spend a half day learning about the vehicle features and taking delivery of their new Porsche sports car).
Simulator Lab with five simulator pods, three of which are equipped with virtual reality
Fine-dining Restaurant 917 and Le Mans Private Dining Room, both with uninterrupted views of the track
Speedster Café & Patio for freshly made grab-and-go snacks and Starbucks barista beverages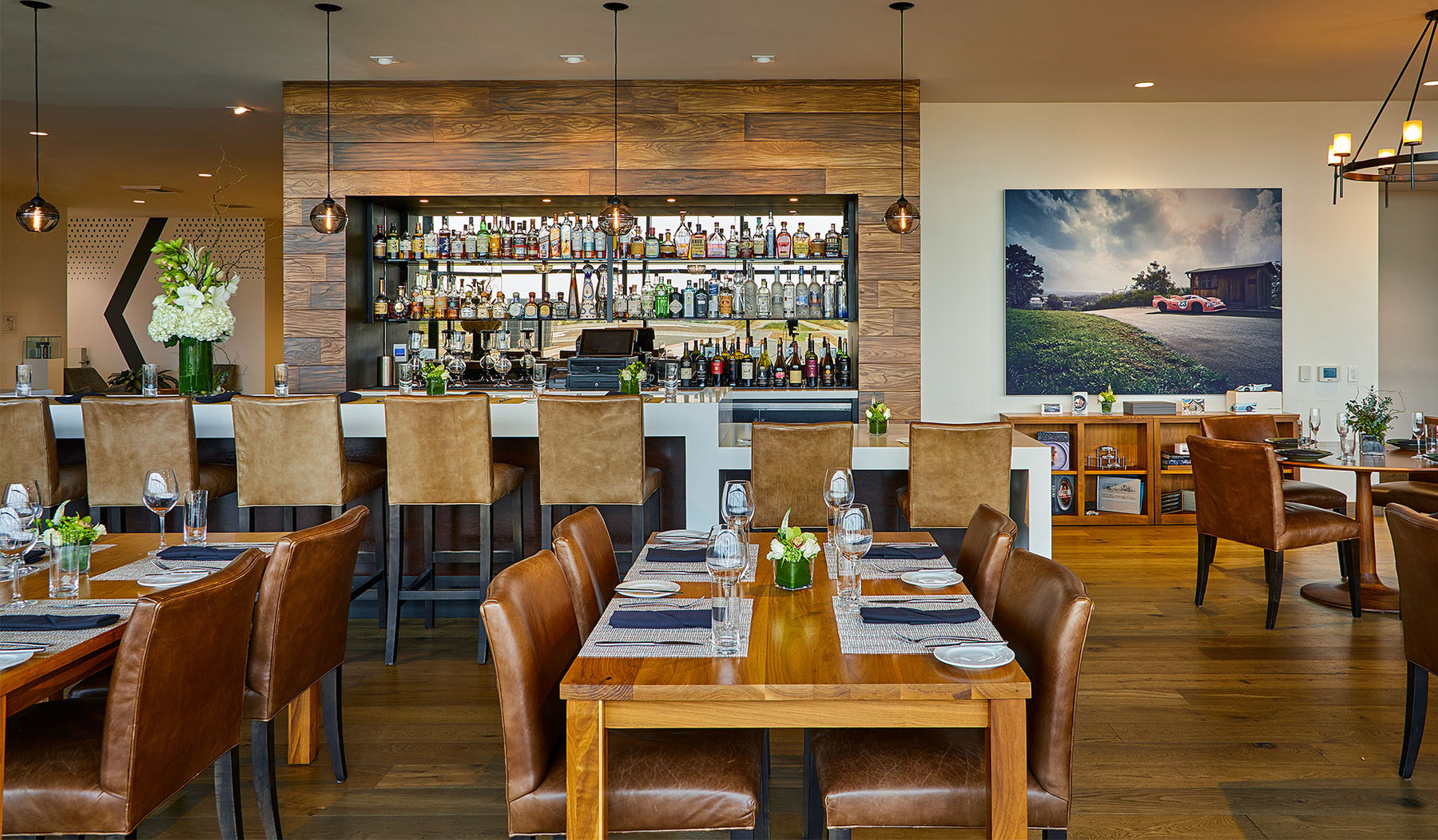 For more information, go HERE
All photos © 2023 Dr. Ing. h.c. F. Porsche AG / © 2023 Porsche Cars North America