In discussions about vintage Porsches, the iconic 356 always comes to light as the cornerstone of air-cooled Porsches. Respected for its simple but effective design over a decade-long production span, its balance and agility redefined small displacement sports cars of the 1950s through 1965. Offering accommodation for two passengers and extra space for kids in the rear, the 356 was fun and functional. Today, its large fan base and robust values further underscore its allure. Among the 356 Pre-A, A, B and C model generations, the 356 SC stands out as the most engaging driving experience. With disc brakes and more power than before, the SC is the most modern of all 356s.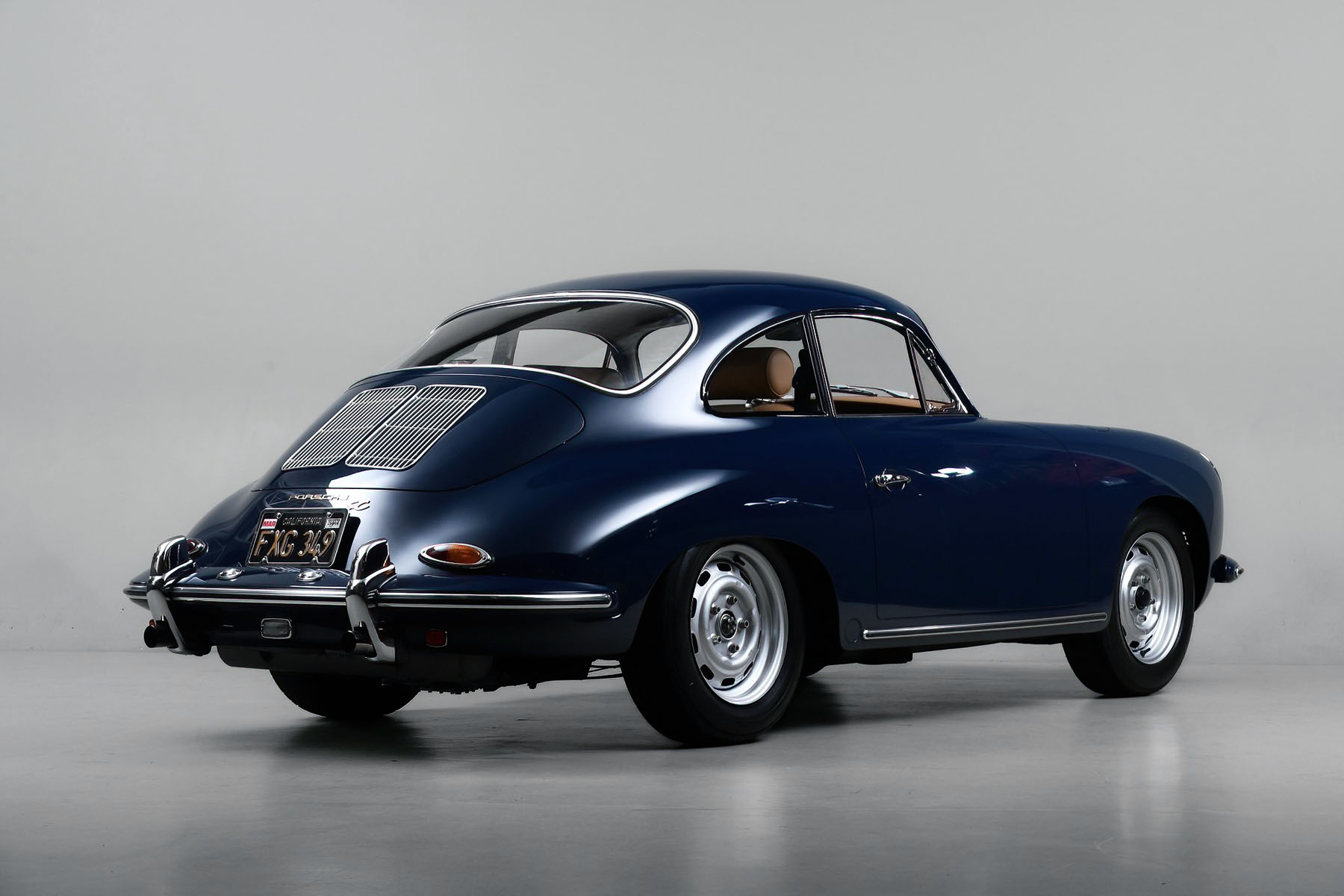 Stock or Outlaw?
While vintage Porsches restored to "factory stock" condition are the most revered of examples, the most enjoyable to drive in the minds of many are what has become to be known as the "Outlaw." Further increasing the power for modern traffic, including better braking and in some cases, an additional 5th gear, have made for many, the perfect solution for driving a vintage Porsche in modern surroundings.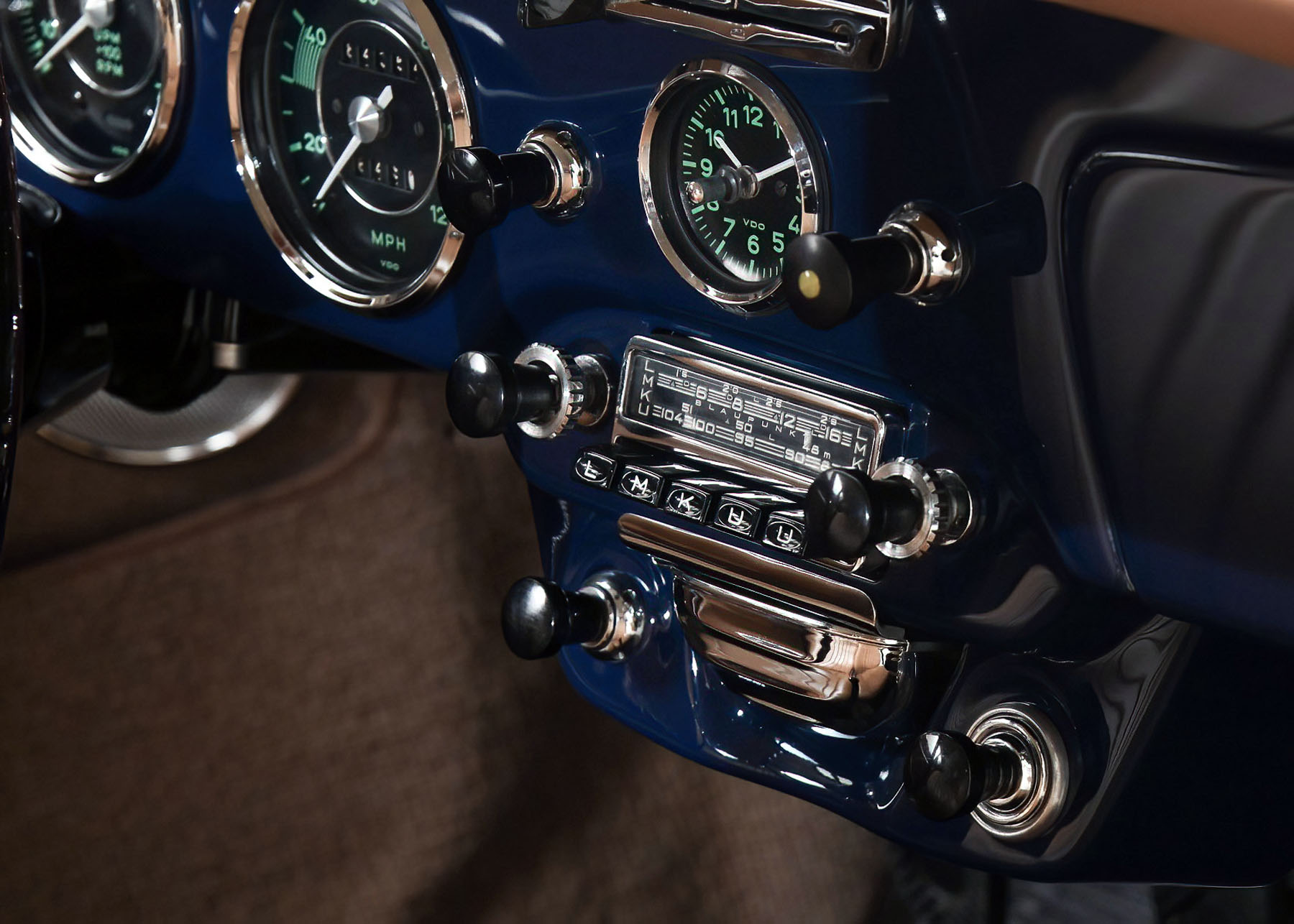 Case and point
Allow us to examine this numbers-matching, fully restored 1964 Porsche 356 SC, recently sold through Canepa. This Bali Blue Outlaw's engine has been upgraded to 2.2 liter and utilizes dual Weber carburetors. The vehicle also sports a four-speed manual transmission upgraded by Scott's Independent, and four-wheel hydraulic disc brakes. The 356 was entirely disassembled for a ground-up restoration, thoroughly addressing every component, including the engine, transmission, exhaust, brakes, suspension, chrome, rubber, paint, and interior.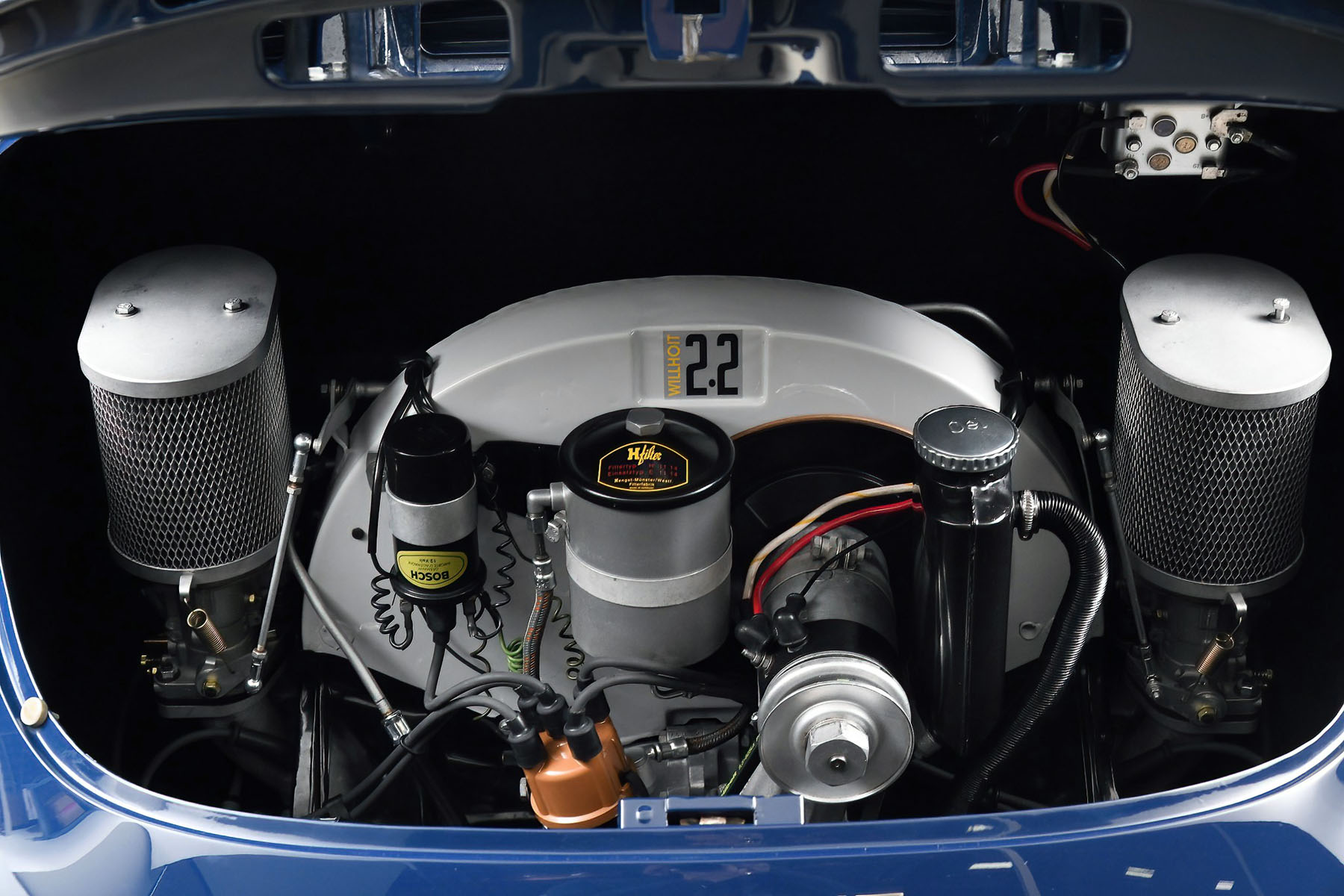 Mechanical upgrades
Willhoit took this 356 SC to the next level with "Outlaw" upgrades, carrying out an extremely detailed engine rebuild, upgrading components from pistons to cams, heads to carburetors, even the smallest pieces of hardware. The same treatment was given to the transmission for assurance that the increased power output of 152 hp and 157 lb-ft of torque would be smoothly transferred to the wheels. The Hella 128 fog lights, European headlights, Blaupunkt Frankfurt AM/FM radio are among the additions provided.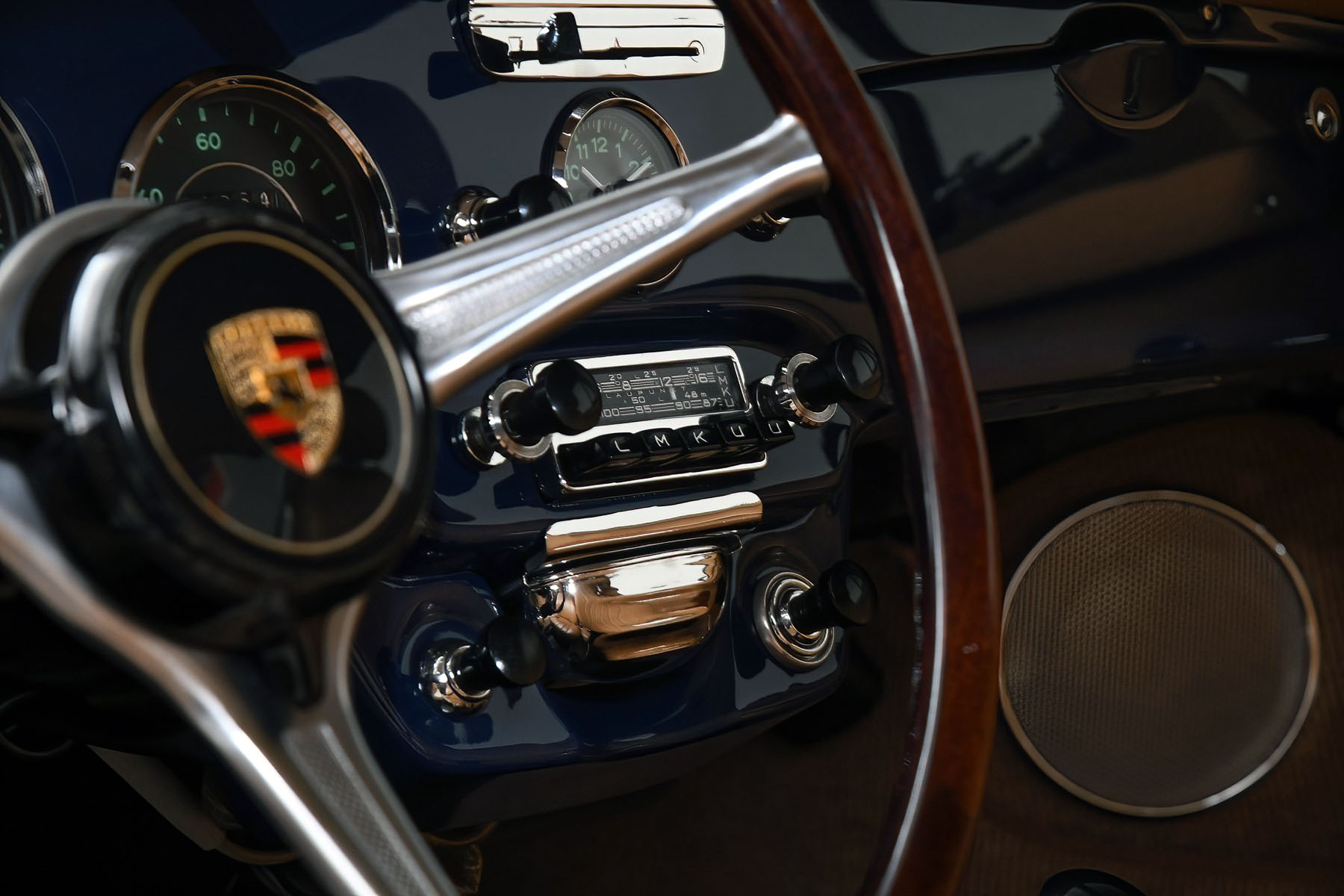 Factory options
Factory options from new, per the COA, include Leatherette Headrests, Original Chrome Wheels and Hubcaps, Koko Mats, Seat Belts, 70-liter Fuel Tank, Carrera VDM Wooden Steering Wheel, and Camber Compensating Spring. Also Included are all necessary equipment, literature, and a Porsche Certificate of Authenticity confirming the matching numbers engine and transmission and body components. Certainly, this is one of the nicest 356 SC Coupes you will encounter. It's an absolute dream car!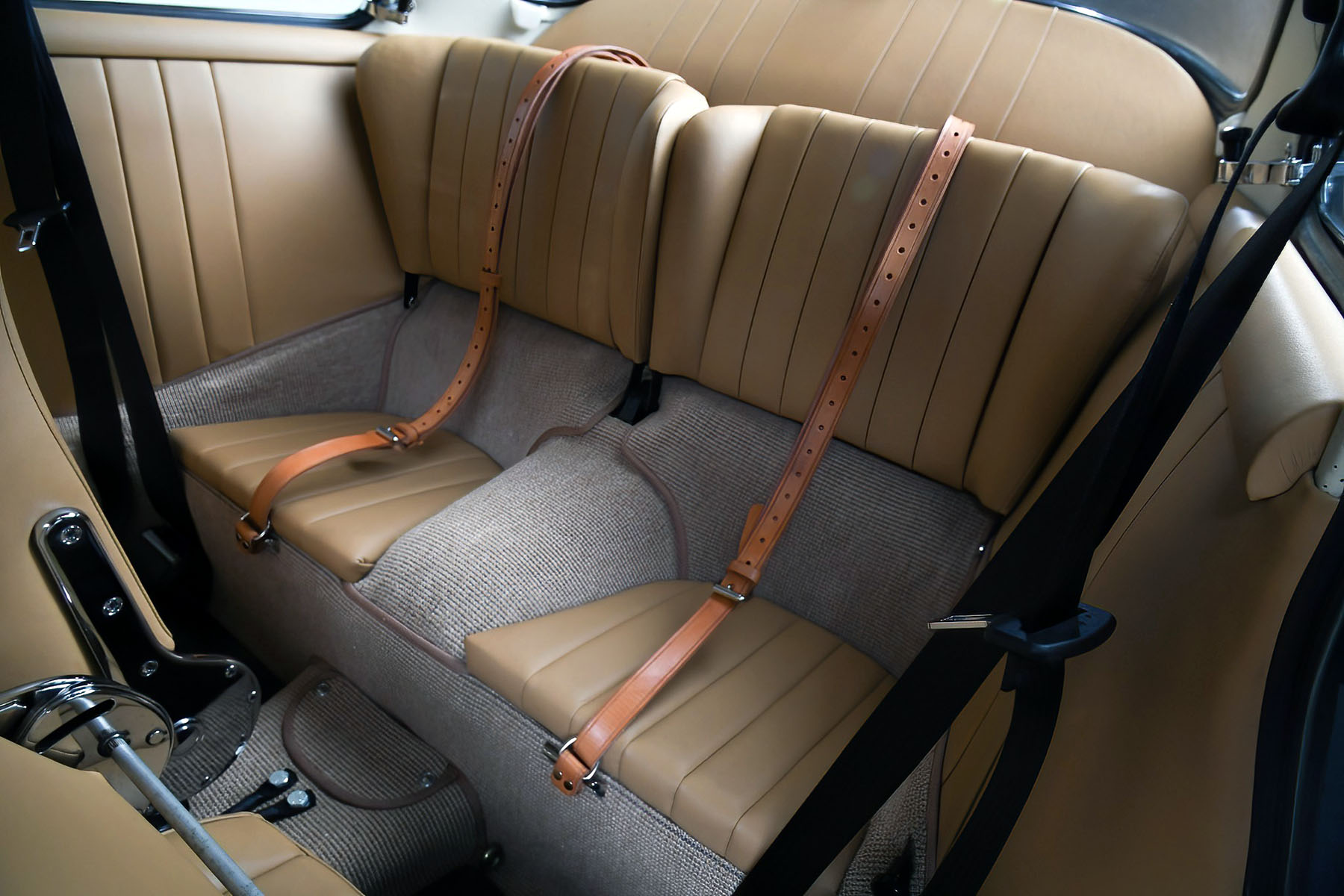 Upon arriving at Canepa, this vehicle was subjected to our Canepa Difference process, in which it was personally test-driven by Bruce Canepa and then inspected by our team of veteran Porsche technicians. Our team looked over every inch of the vehicle to ensure it was in great condition. Canepa upgrades include wider painted steel Porsche rims (original chrome wheels and hubcaps included in purchase), wider tires, and having the 356 SC slightly lowered and realigned to Bruce's preferred suspension settings. Once our techs deemed everything to be on par, it was sent to our Concours award-winning detail department where it was given a complete detail to ensure it was show field ready.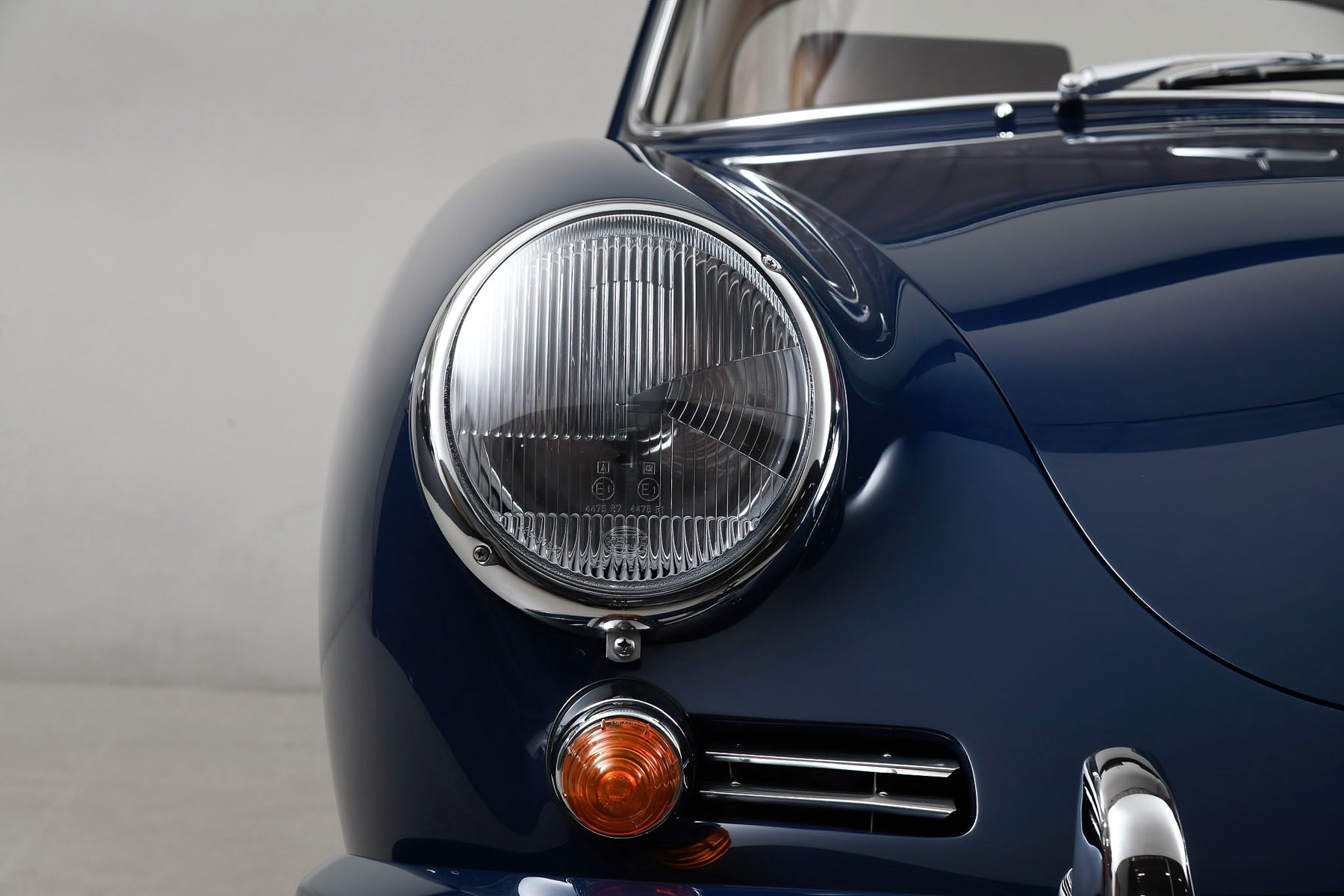 Summary
The 356SC is remembered in Porsche history as a driving legend and one of the BEST 356s ever made. A "blue chip" Porsche like this is a good investment for seasoned automobile aficionados as well as those fresh to the classic car scene.
All photos © 2023 Canepa
For information on a similar 356 Outlaw that is currently available, go HERE