Anyone who followed the 'World Championship of Makes' (essentially an International championship for long-distance Sports Car racing), will remember their surprise at the shape of the new Porsche 935 when it first appeared at Mugello in March 1976. Subsequently, these 'Flatnose' 935s and 936s (in Group 6) were to prove very competitive in the hands of Ickx, Mass and Stommelen and during the next two seasons managed four victories in eight World Championship races and a triumph at Le Mans in each year.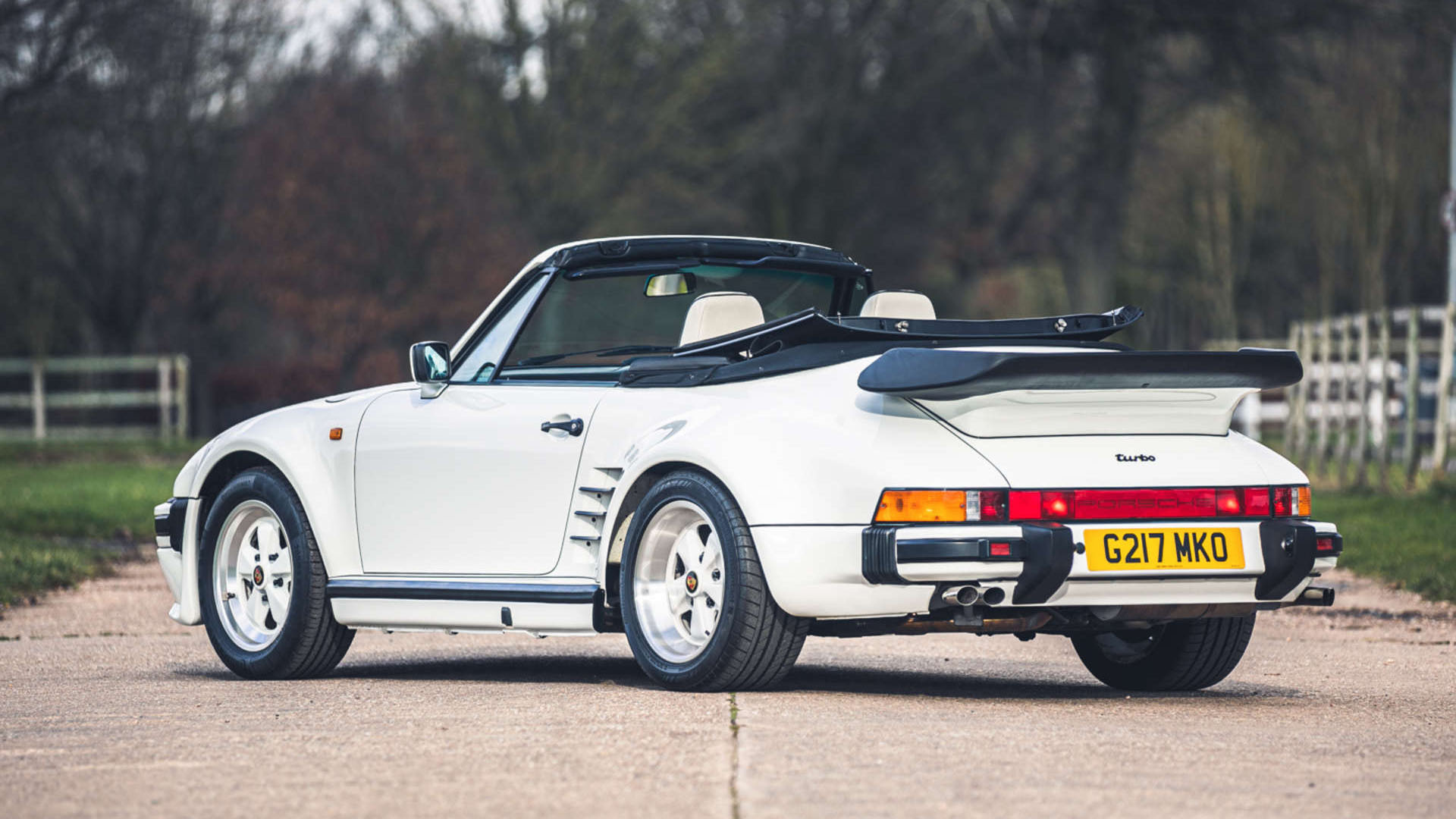 However, Porsche began to worry that all these victories by the works Flatnose cars might alienate the vast number of private clients who were investing their own money in conventionally-shaped competition 911s, and decided to restrict their efforts for 1978 to an entry at Le Mans.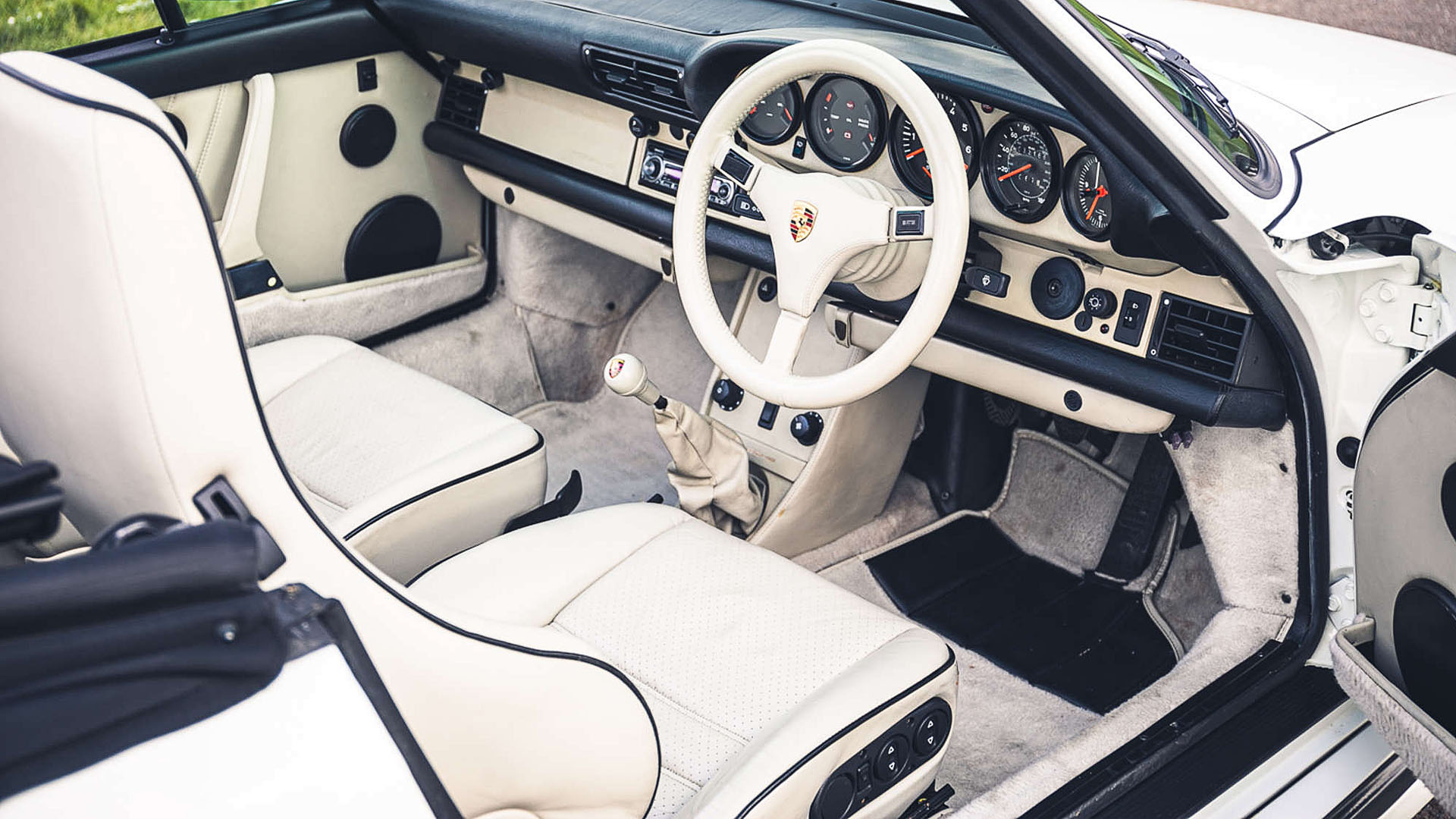 The distinctive look of the "Flachbau" (literally translated as Low Build) obviously retained its appeal in the minds of their road car customers and, from 1981 until early 1989, Porsche 930 Turbo buyers could specify their car in this style to special order. Just 50 'C16' cars were manufactured for the UK-market, initially equipped with an uprated engine of 330bhp (from 300) mated to a 4-speed transmission. However, at the end of 1988, the uprated 5-Speed G50 gearbox was introduced, dramatically easing the peaks in power delivery by reducing the effects of 'turbo-lag'. The factory SE also benefited from a dual-exit exhaust system, limited-slip differential, heated front seats and a sunroof.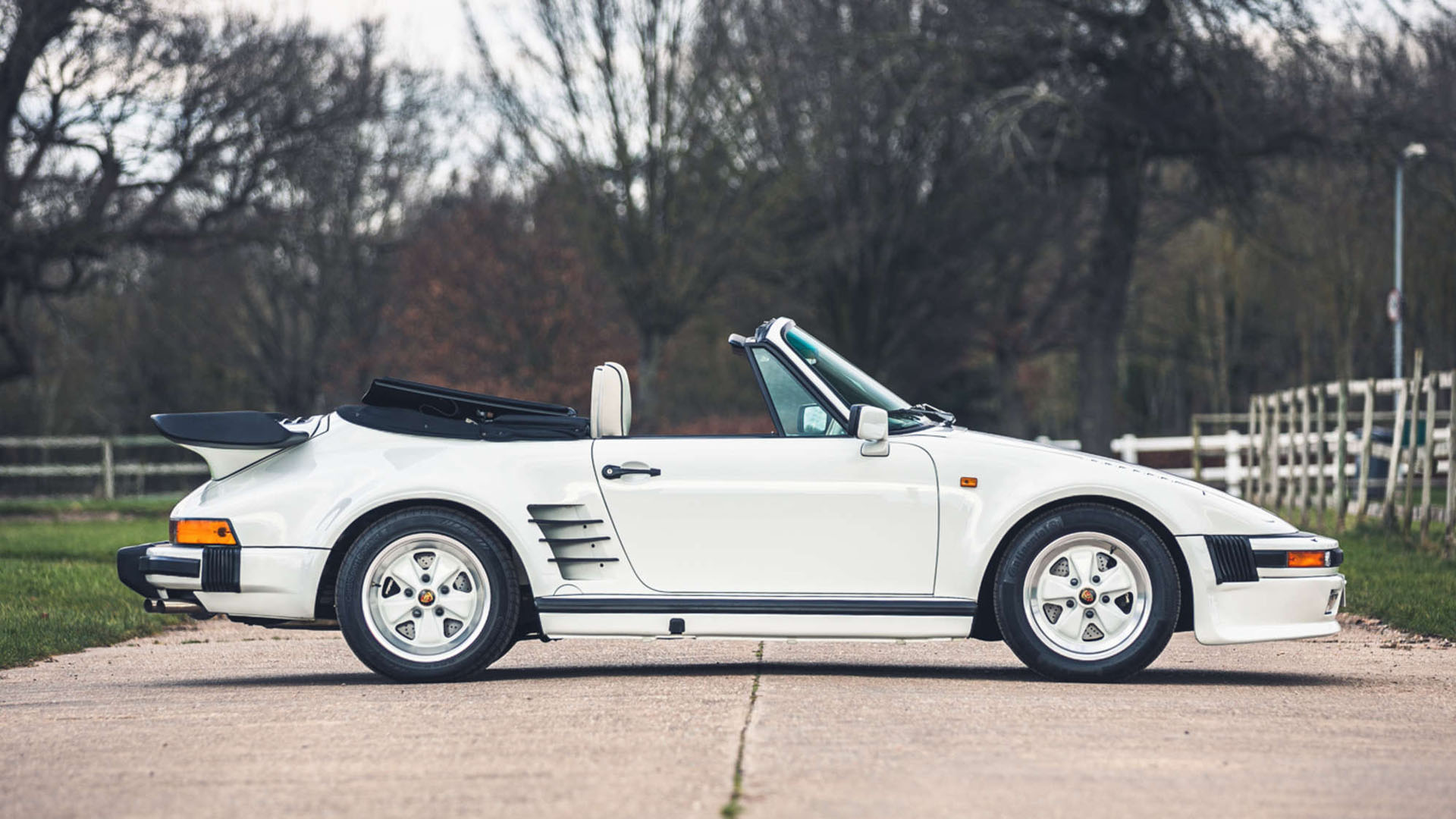 This example is a genuine, factory-produced, C-16, Porsche 930 Turbo SE G50 Cabriolet built in 1989 under the 'Sonderwunchprogramm' (Special Wishes Programme). It's superbly finished in White Pearl with a matching leather interior and has covered just 33,168 miles in the hands of three private owners prior to spending time in two of the highest-profile exclusive collections in the UK since 2014.
It's supplied with an extensive history file detailing expenditure of over £45,000 lavished on this stunning Porsche during 2017 to ensure that it presents today in the best possible condition for an enthusiast or collector alike. The history file also contains all its previous MOTs and the service book displays sixteen service stamps helping to corroborate the indicated mileage.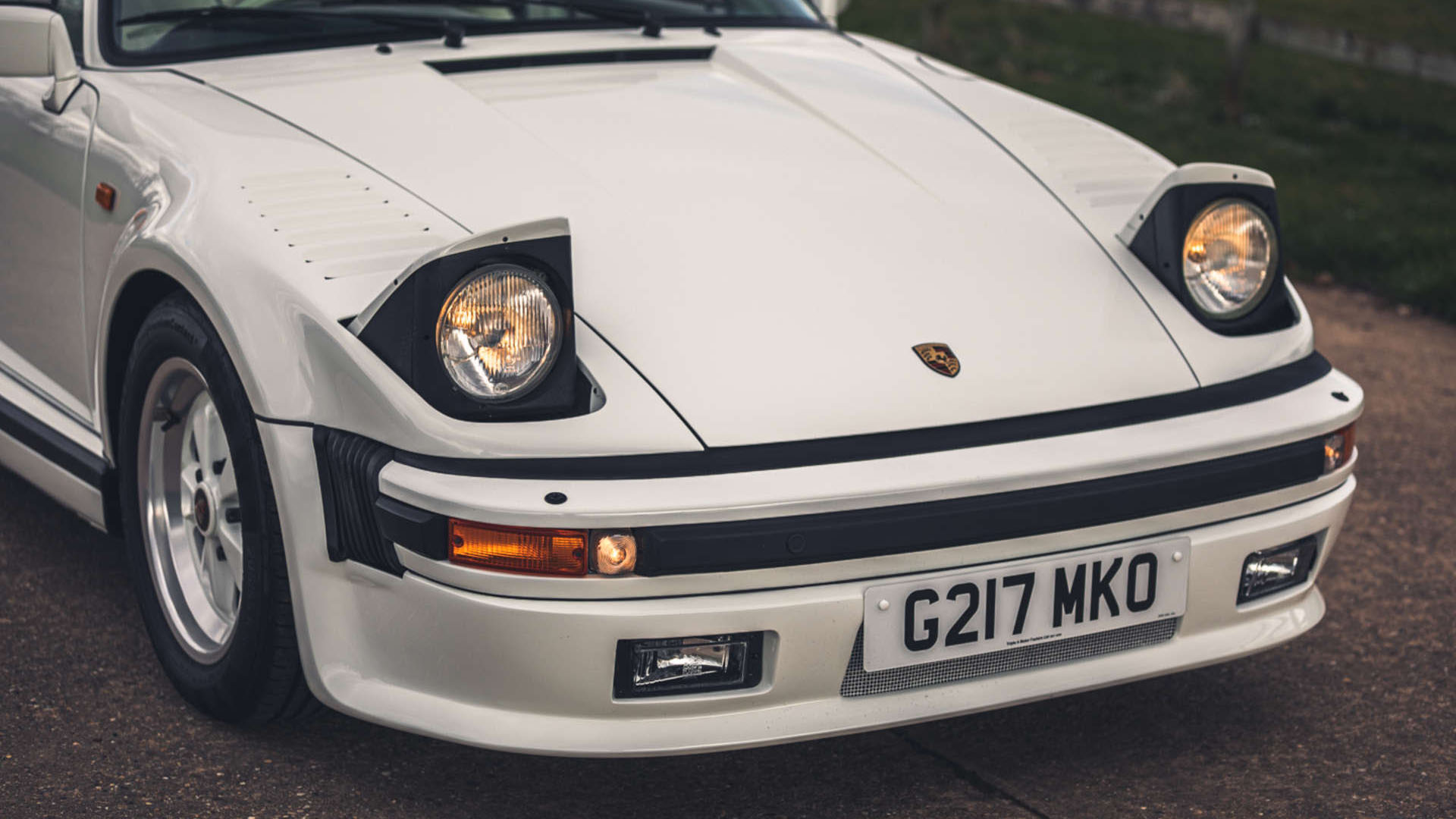 With only seven C-16 examples of this specific model produced in 1989, this really is the 'Holy Grail' when considering a 930 and we would welcome any inspection of this rather special Porsche.
The Right Hand Drive on this specific Porsche might limit the possible market for it, but I still think Silverstone Auctions will find a buyer for this one, I personally really love this generation of Porsche, and a Slantnose Convertible is just the ultimate one … I even had a 1/18 scale model of this exact spec, white on white … but it was a LHD.