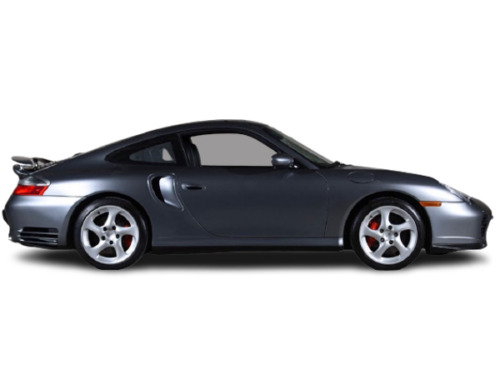 (2002 – 2005)

Porsche 911 Turbo X50 (996) – Ultimate Guide

The optional X50 Performance Package gave the base Turbo larger K24 turbochargers and intercoolers, a revised ECU and a quad-pipe exhaust, raising the engine's output from 415 to 450 bhp and maximum torque from 415 to 457 ft lbs. With power at 450 bhp @ 6000 rpm and torque of 457 ft lbs @ 4400 rpm, the X50 option is a monsters. 

Porsche engineers achieved the increase in power and performance through modifications to the Turbo charger, the change air cooler, the control units and exhaust system in particular. The base constructions of the manual and automatic transmissions were also improved so that the power increase can also be ordered for the 911 Turbo Tiptronic at the recommended price of 12,644 Euro (price in Germany, inclusive of VAT). Its maximum speed has increased from 298 to 300 km/h with a reduction in the acceleration speed by almost a half a second to 4.5 seconds for 0 to 100 km/h.

Optimum boost pressure is regulated by the engine management system, which in extreme driving, will request a higher boost pressure upstream of the throttle valve. Consequently the turbochargers will already be operating at a higher speed when the throttle valve is opened – negating the 'turbo lag' so often afflicting other systems

The unique four wheel drive layout of the 911 Turbo exists to maximize traction. Power is distributed between the front and rear axles by a 'viscous coupling' (silicone fluid between two plates). As soon as the front and rear axles begin to rotate at different speeds, varying amounts of torque is transferred from the faster rotating plate to the slower. At least 5% of the power is always directed to the front wheels, increasing to 40% in extreme driving – on track for instance.

The 911 turbo has the most powerful braking system ever fitted to a production car. The system, designed to withstand extreme punishment, features four-piston monobloc aluminum fixed caliper brakes at front and back with 330 mm cross drilled internally vented discs, four channel ABS and a 10″ vacuum brake booster.