The first day of the rest of your life
Certain things/events/people define our lives, our beliefs and attitude. Most of these are somehow scheduled, but a few appear out of nowhere and create irreversible impact, good or bad.
It was August 2000. Days after the completion of my mandatory army service in Cyprus, I was flying to the US for my college studies as a 19-year old boy. I knew the new chapter would shape my near future and most likely my entire life.
It is not possible to survive in California without a car, more so in San Diego, so the search began upon my arrival. The three month car search ended with a controversial decision (for my parents – actually everyone). It was one of those turning points in my life.
On November 19, 2000, a 1981 Caramel Brown Porsche 911 SC Targa with 138.000 miles on it was parked in the open parking lot of my apartment complex – at my assigned spot directly across my bedroom window. A window I started spending way more time – staring, dreaming, stressing… It took a while to comprehend that a title of that Porsche 911 was registered under my name!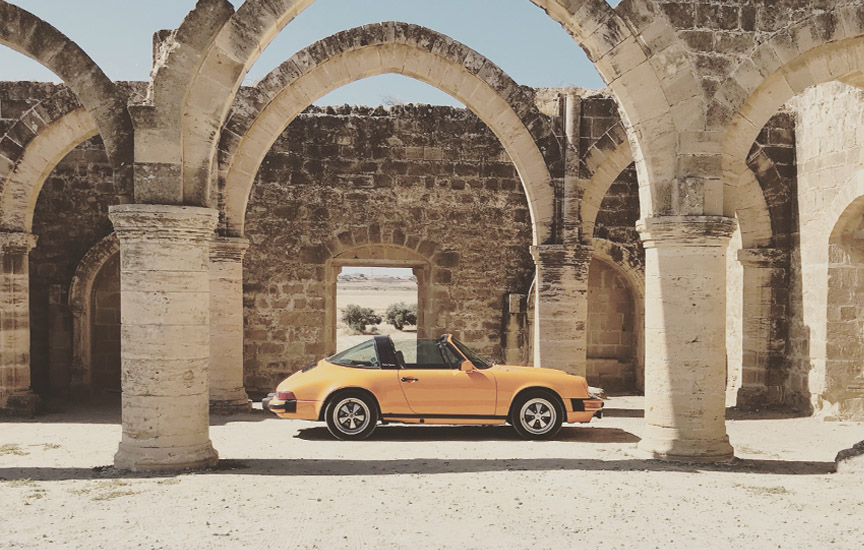 Through our endless miles from San Diego to Vegas, top down Highway 101 beach 'crawling', and daily commute, a man-machine relationship I could never imagine was developing. The solo drives to Phoenix through the mountains and the desert, a stop for a burger, shake and fries, defined the American Dream for me.
A trip that really stands out was a solo trip to Arizona in March 2002. I had to stop for the usual gas top-up in Yuma and a quick bite. Burger was my go-to choice, but the circumstances were different this time. Due to oil accumulation below the starter, it was heating up and would not crank when hot. That meant I would have to leave the car running while eating. I had to settle for a foot-long Subway sandwich as it was the only option attached to the gas station where I could check on the car while eating. The most difficult part was to remind myself not to (automatically) turn the car off when I parked.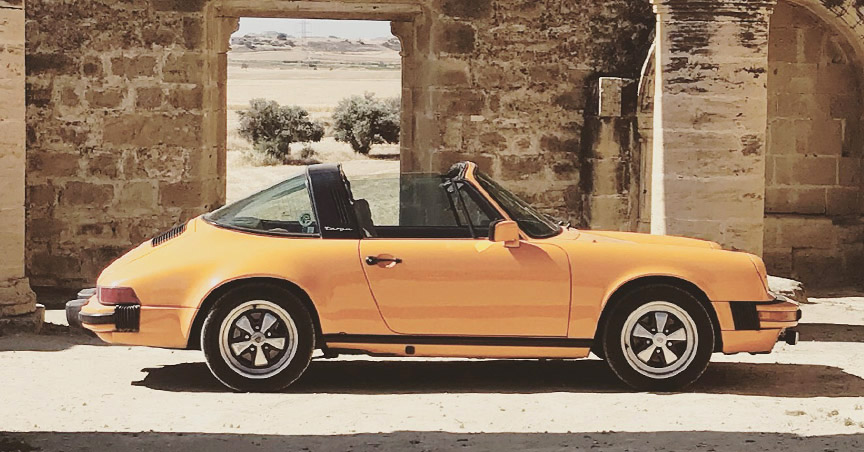 In July 2005 my departure from the States was approaching and I was trying to find a way to ship the car home. Cyprus being a left-hand traffic country, the cars have to be right-hand drive. The legislation allowed LHD classic cars to be registered that were at least 30 years old. So, I had to leave the 911 with my roommate, as my attempt to regretfully sell it at a price less than $8000, was surprisingly unsuccessful (main reason being the weird color). My roommate kept the car alive for a year, with a broken window and a stolen radio becoming the annual toll. A trip back to Cali a year after graduation and repatriation was not just for tourism and memories – a 2006 legislation change allowed me to ship the LHD Porsche to Cyprus! This last (for the US) flatbed, had a good story behind it – the '11 was going home.
A few newer and older Porsches found their way in and out of my garage. Two decades and numerous flatbed load-ups later, the SC is my go to getaway for a very early morning drive in the mountains, the 4 km daily drive to the office or quick grocery stop. In a country with 300+ sunny hot days, it's not the most convenient daily driver, but it makes the drives way more meaningful. It's so much more than a means of transport – the purchase back in 2000 developed a way of life!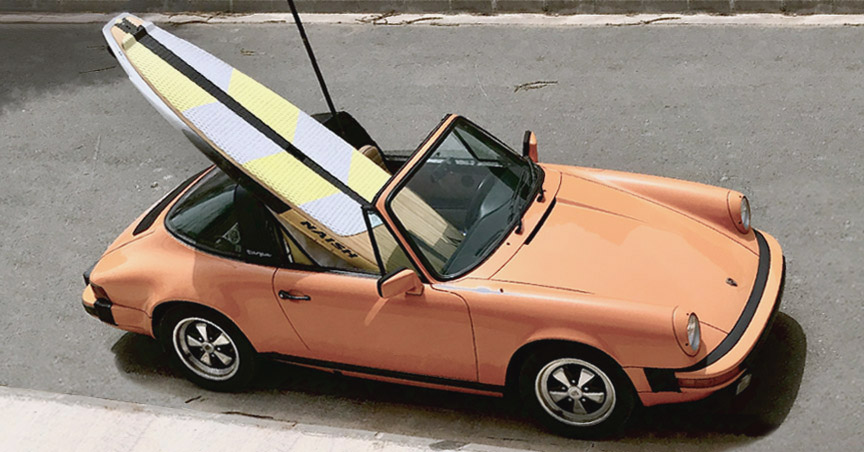 Andreas Panayiotides
stuttcars.com/u/7923