Yes, you read that title right. Not only has the 2024 718 Spyder RS been announced today, Porsche also pulled back the veil hiding the specs on the beast and to say that they're glorious is an understatement.
Let's go over the important ones, shall we?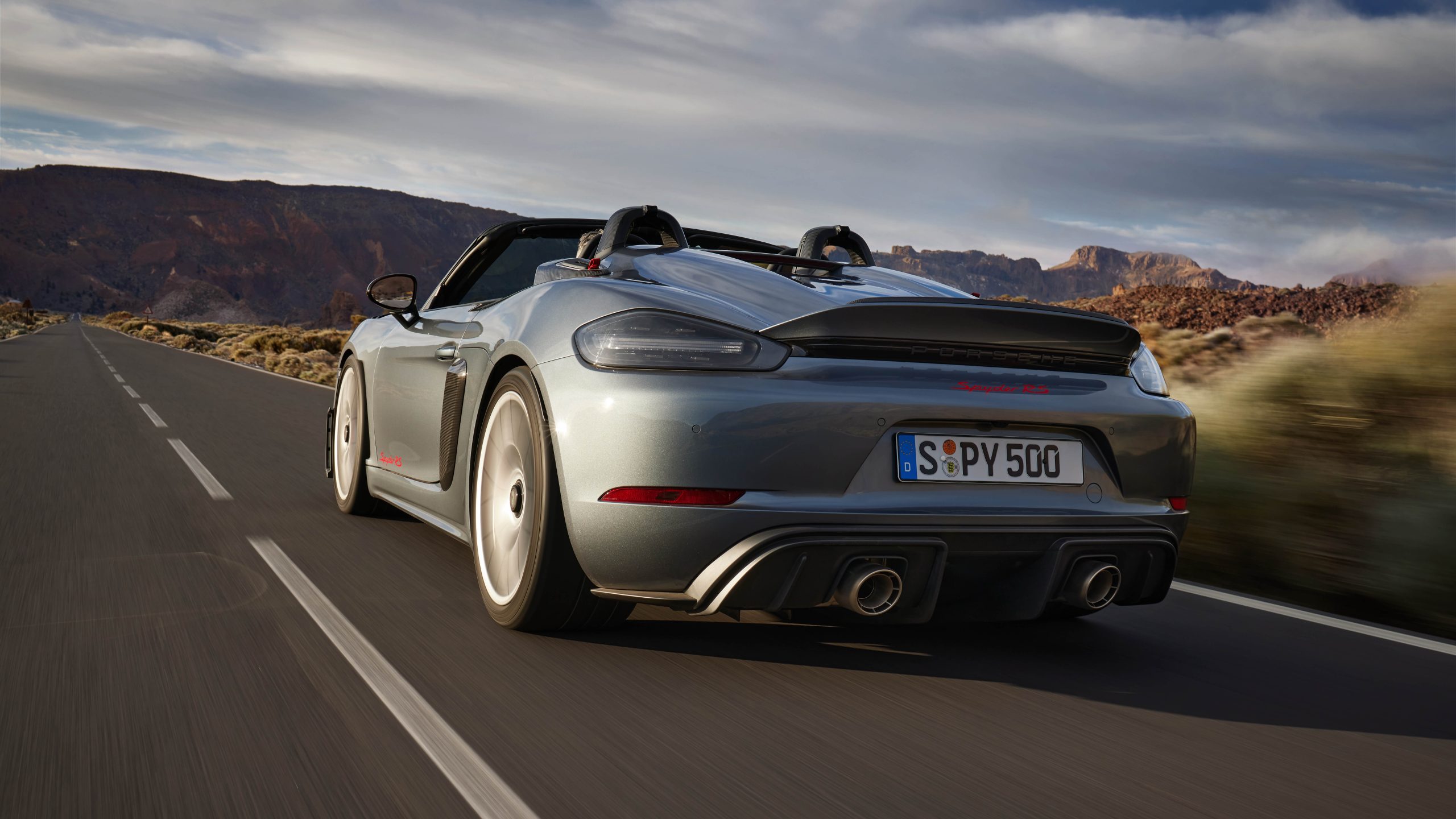 Power: 493 HP and 331 lbs-ft of torque from a 4.0L flat-six. Oh, and the redline is at 9,000 RPM, so expect the howl from this car to be extra special!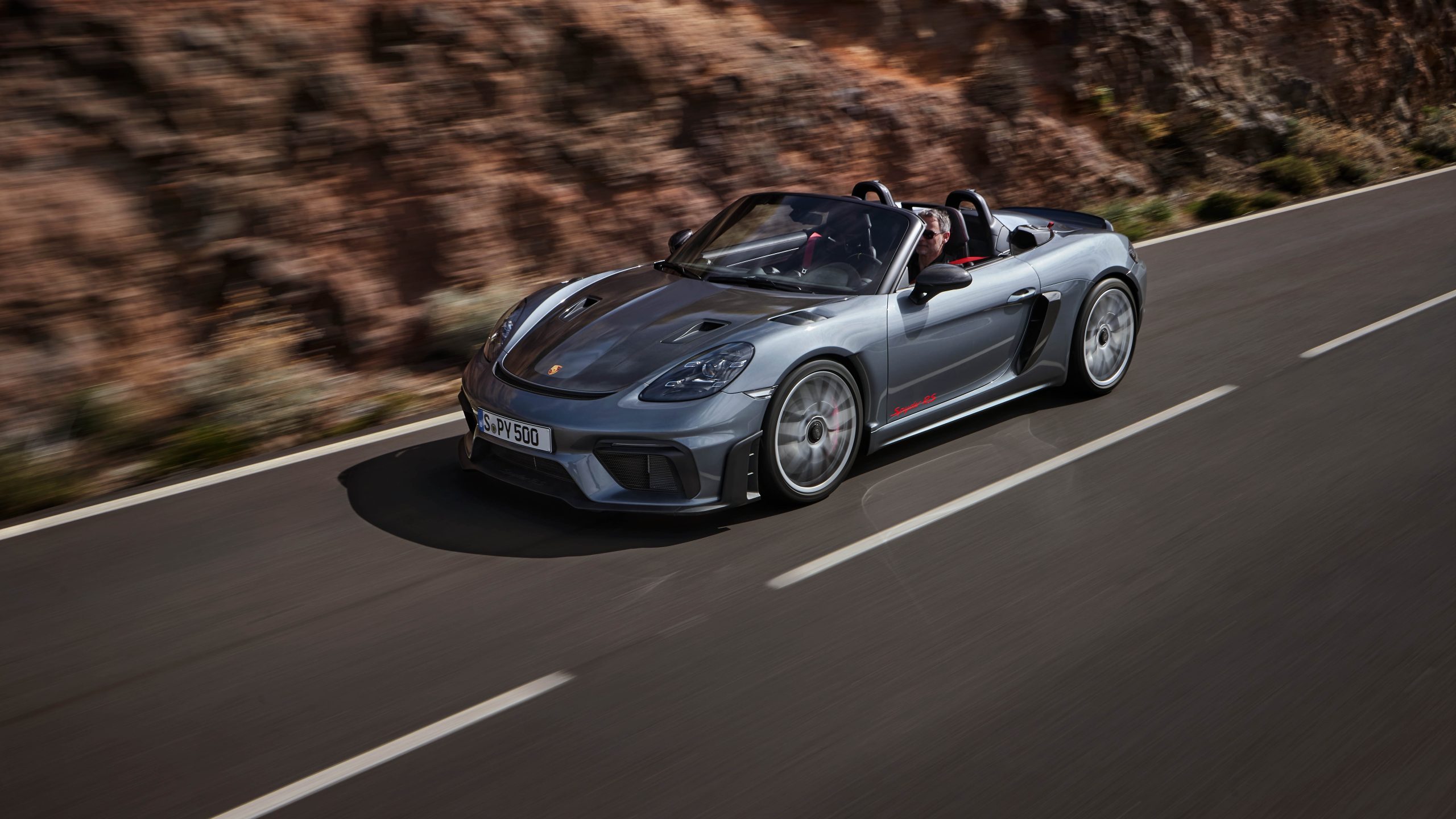 Transmission: An all-new bespoke 7 speed PDK dual-clutch unit. 0 to 60 MPH takes just 3.2 seconds. Top speed is 191 MPH… for an open top Spyder!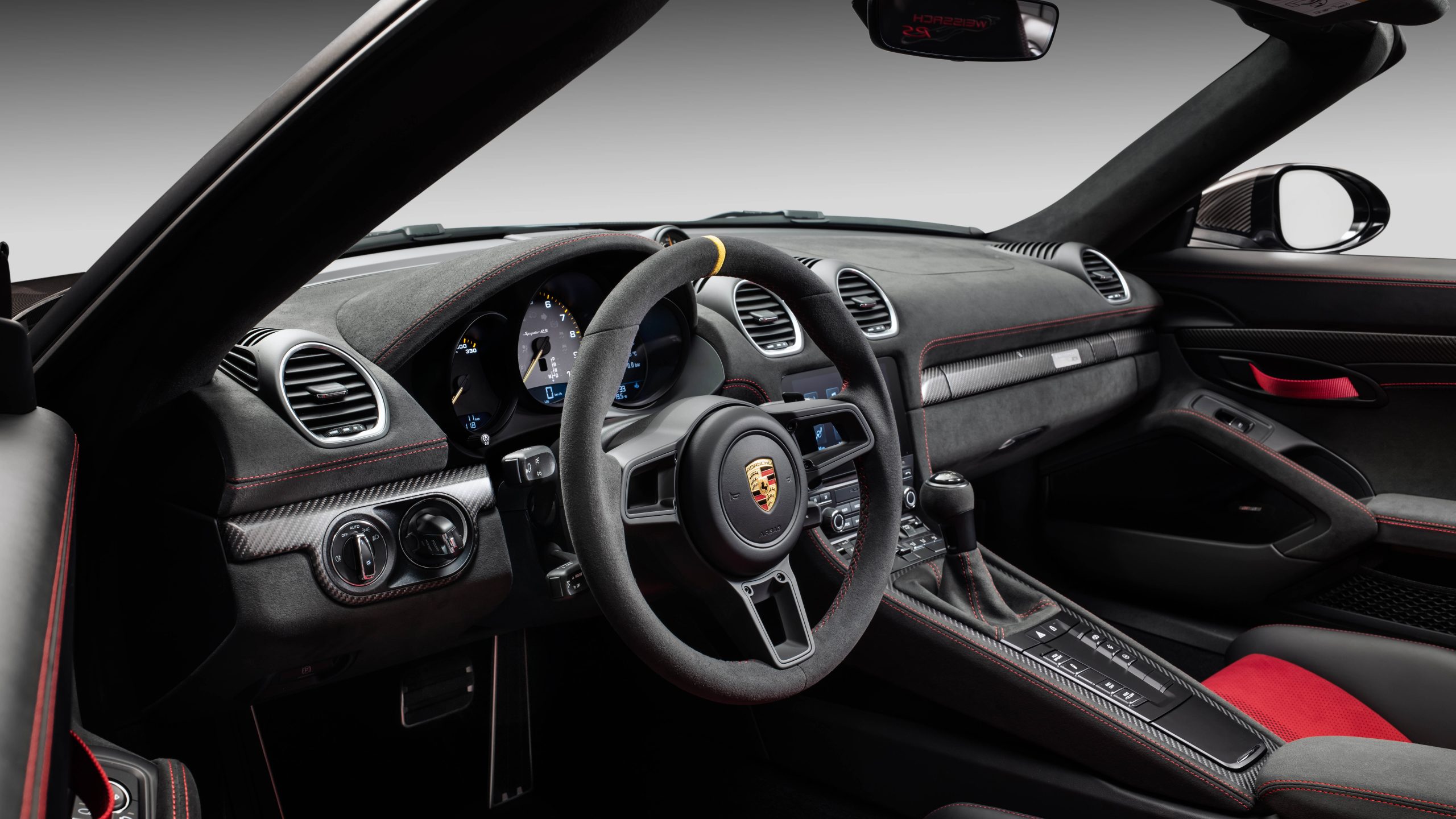 Weight: Porsche put the 718 Spyder RS on a crash diet, because it comes in a hefty 36 lbs less than the 2023 718 Boxster, and 16 lbs lighter than the already ultra-light 718 Spyder.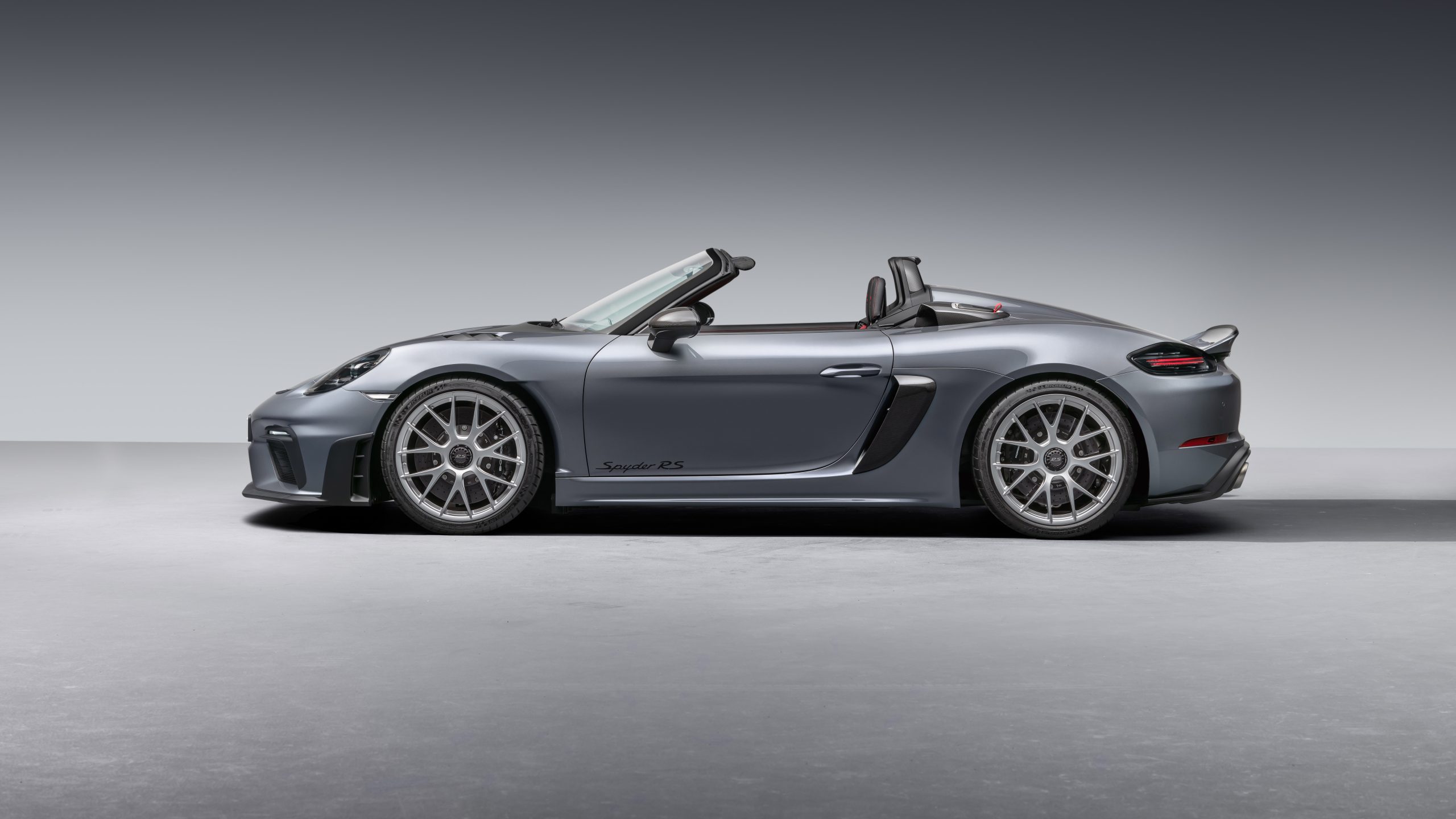 All of that doesn't even touch upon the fact that the car has been dropped a meaty 30mm, and comes standard with Porsche Active Suspension Management with the Sport Calibration Pack. Nor does it touch on the fact that the 718 Spyder RS features Porsche Torque Vectoring via a properly mechanical limited slip rear differential.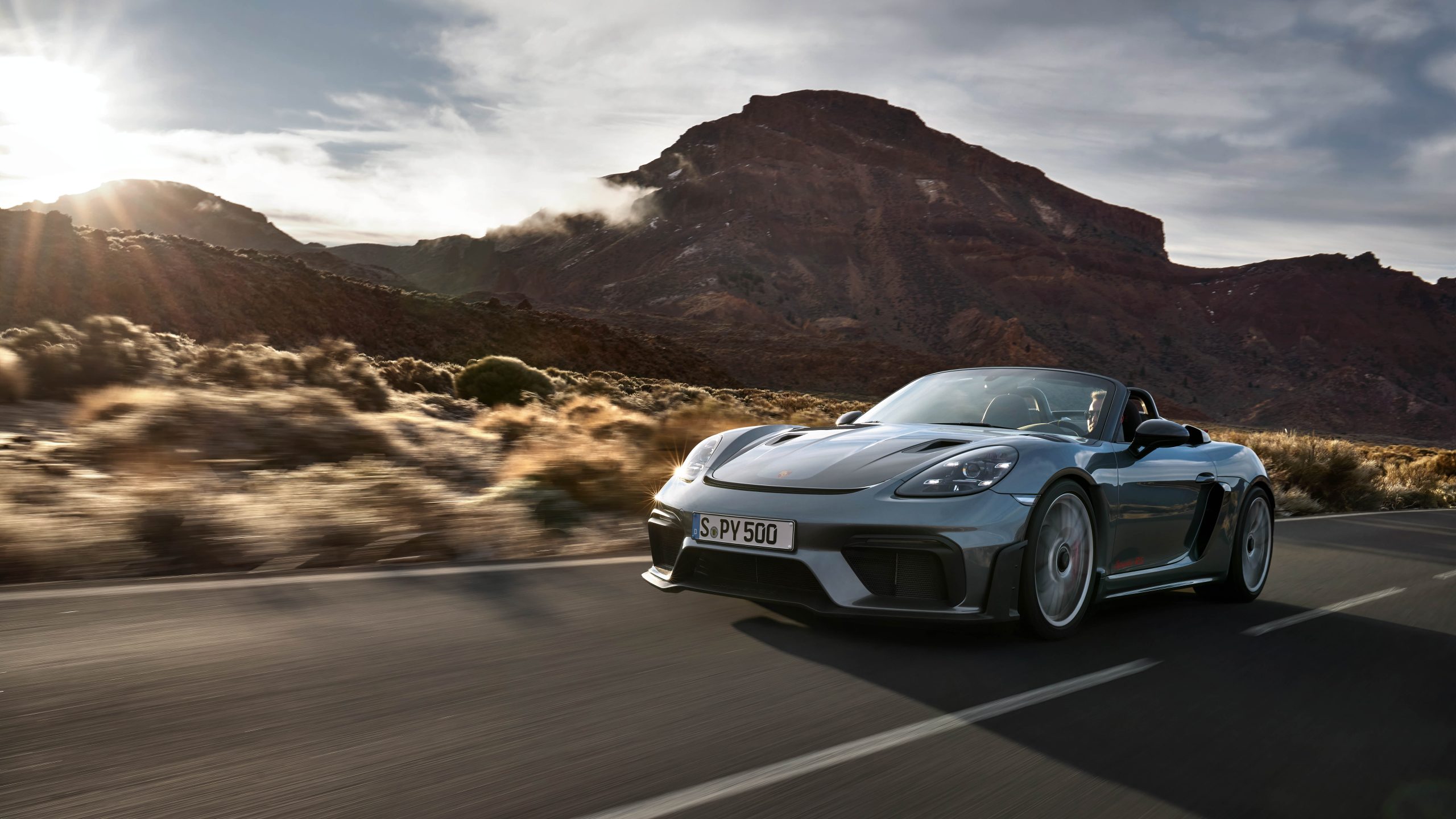 Ride height, toe, camber, and anti-roll bars are all adjustable from the drivers' seat, letting you set the car up specifically how you want it to be for the canyon carving adventure in front of you. As well, when compared to the 718 Cayman GT4 RS, spring and damper rates have been reduced somewhat so that while the car will absolutely hit every apex you show it and devour corners for breakfast, it will do so with sublime handling and comfort.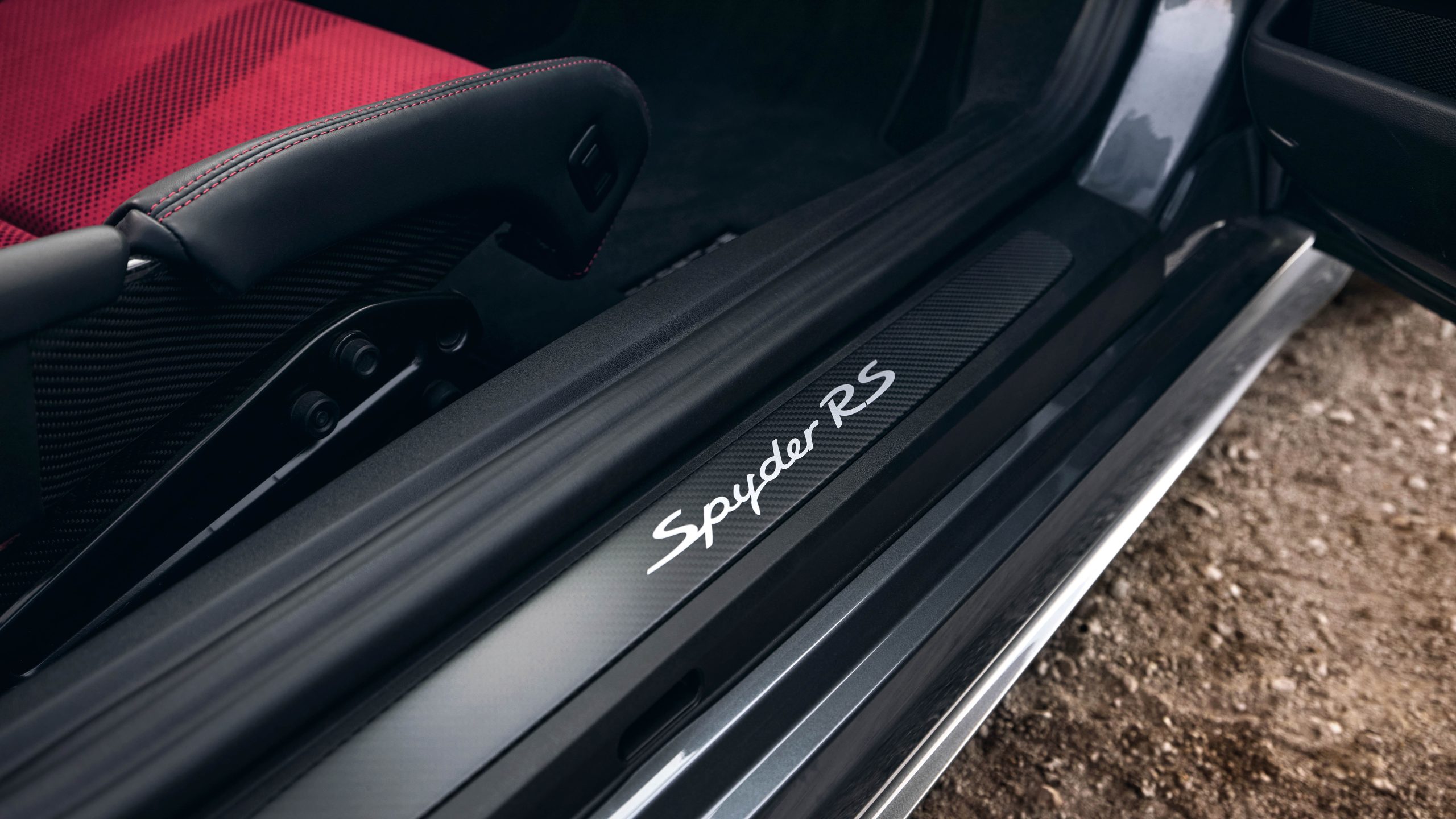 Inside, you have full CFRP carbon-weave racing buckets with bolsters that give the ones on the 918 Spyder's seats a run for their money. Those seats are finished in black leather on the bolsters, with Race-Tex perforated centers.
We also know what your next question will be, and yes, there will be a Weissach Package for the 718 Spyder RS. With that selected, you get forged magnesium wheels, titanium sport exhausts, exposed carbon fiber hood, carbon fiber combustion air scoops on the sides, and a carbon fiber gurney flap on the rear spoiler. The dashboard also gets a Race-Tex finish, and the leather headrests get an embroidered "Weissach RS" logo.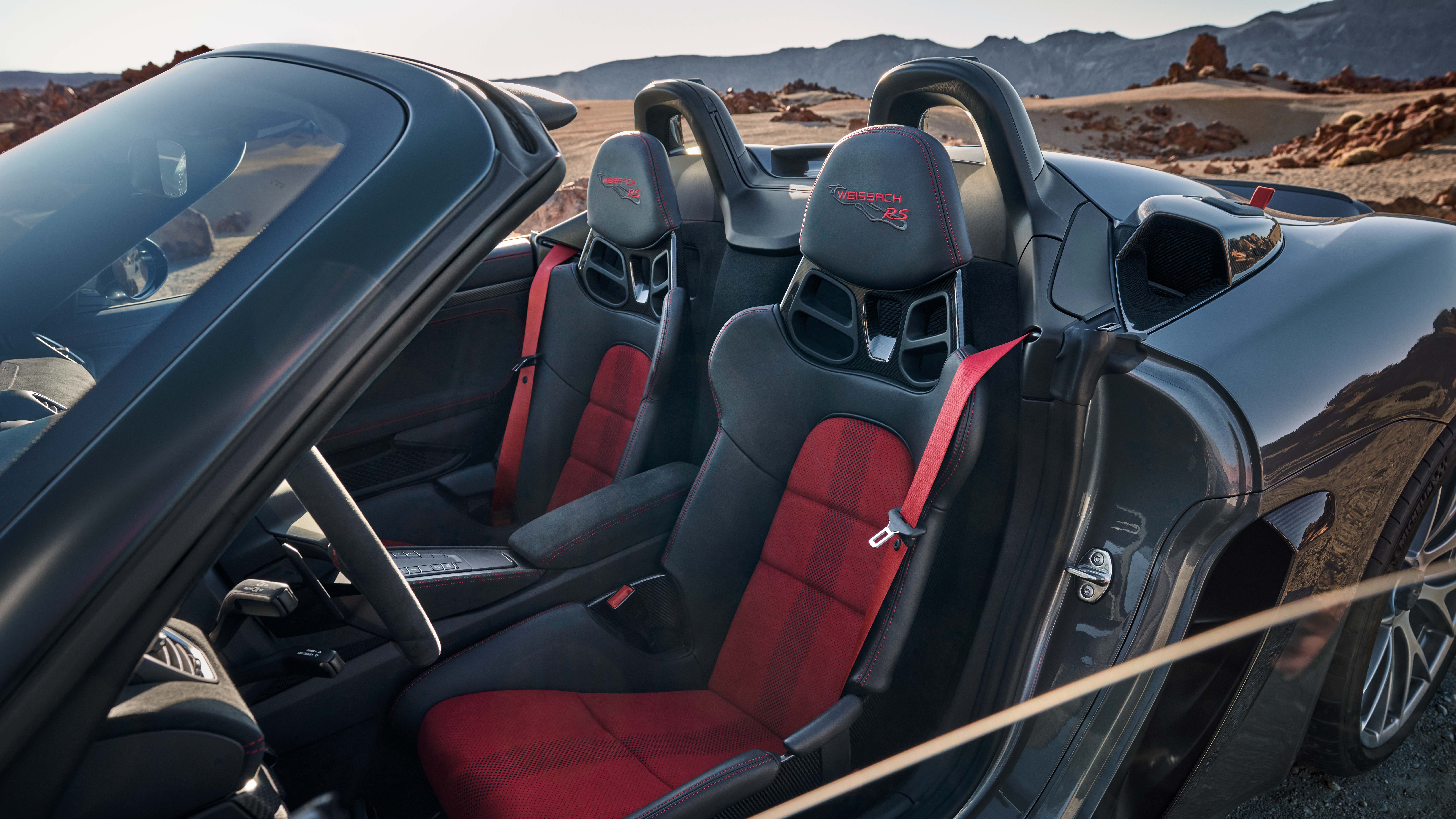 Now for the inevitable mention of price, and honestly, this is why we think it came in better than expected. In a year where many top end sports cars, limited editions, special versions, and the like are ridiculously out of touch, the 718 Spyder RS comes in at a very reasonable MSRP of $160,700, excluding delivery, processing, and handling. Orders are expected to be opened in June 2023 during the festivities marking 75 years of Porsche, with deliveries expected in Spring 2024.