The Porsche Taycan had its market debut in 2019. It has since become one of the carmaker's biggest success stories. In 2021, the all-electric vehicle even outsold Porsche's iconic 911! Now, the impressive EV has notched up another laudable achievement following its selection as a safety car for the ABB FIA Formula E World Championship.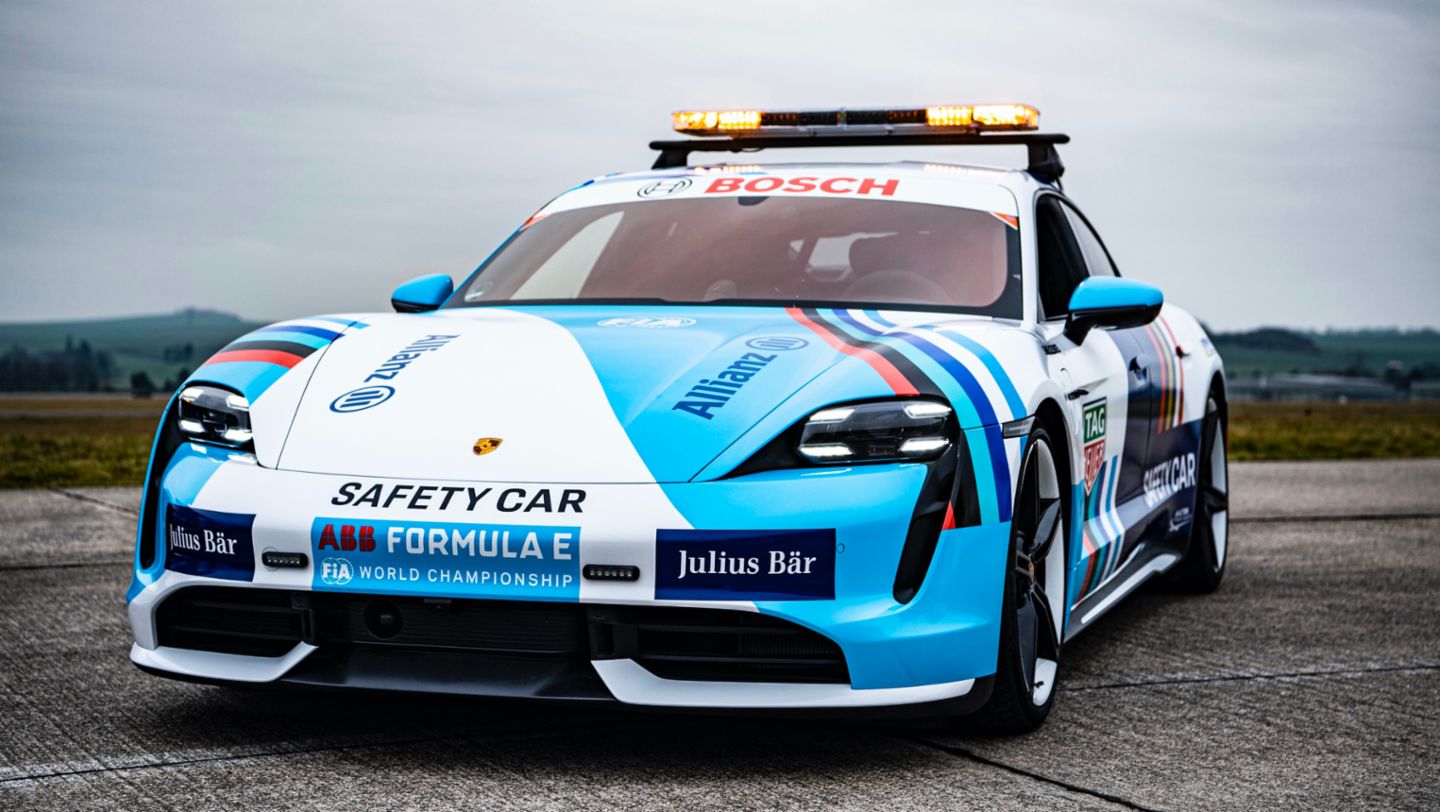 Note, this is not just any Taycan model but the Turbo S variant. It is an electric powerhouse with up to 750 hp and 774 lb-ft of torque. It will surely need all of that to lead the Formula E cars out on the track.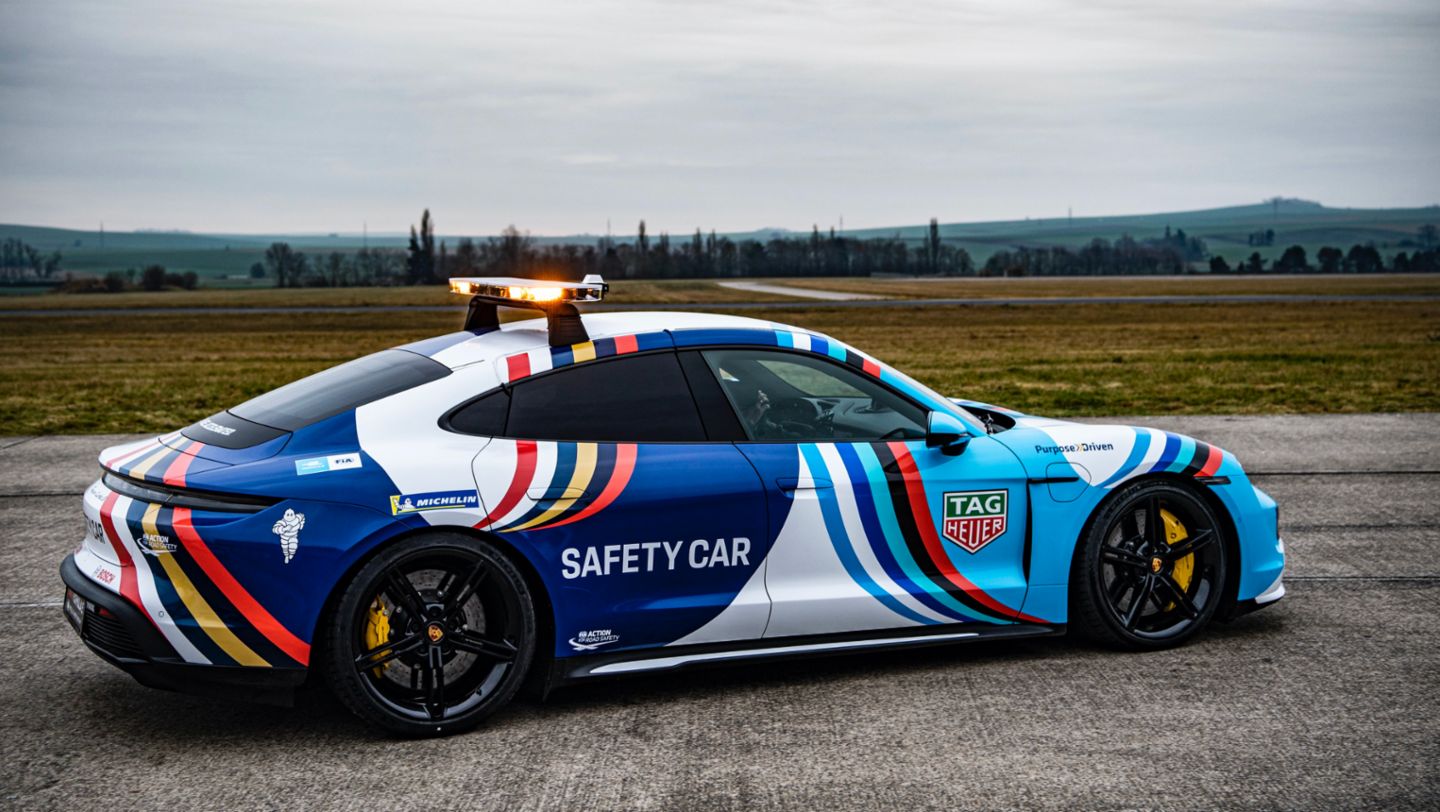 'With the Taycan Turbo S as the official safety car, we're making an important contribution to track safety and also underlining the importance of Formula E for Porsche Motorsport,' said Thomas Laudenbach, vice president of Porsche Motorsport. The safety car is quite different from the road-going Taycan Turbo S. Among other modifications; it boasts a full roll cage and racing bucket seats with six-point seatbelts. Then there are also wire harnesses for the safety car lighting a high-tech communication system – everything needed for service in a highly competitive series such as the ABB FIA Formula E World Championship.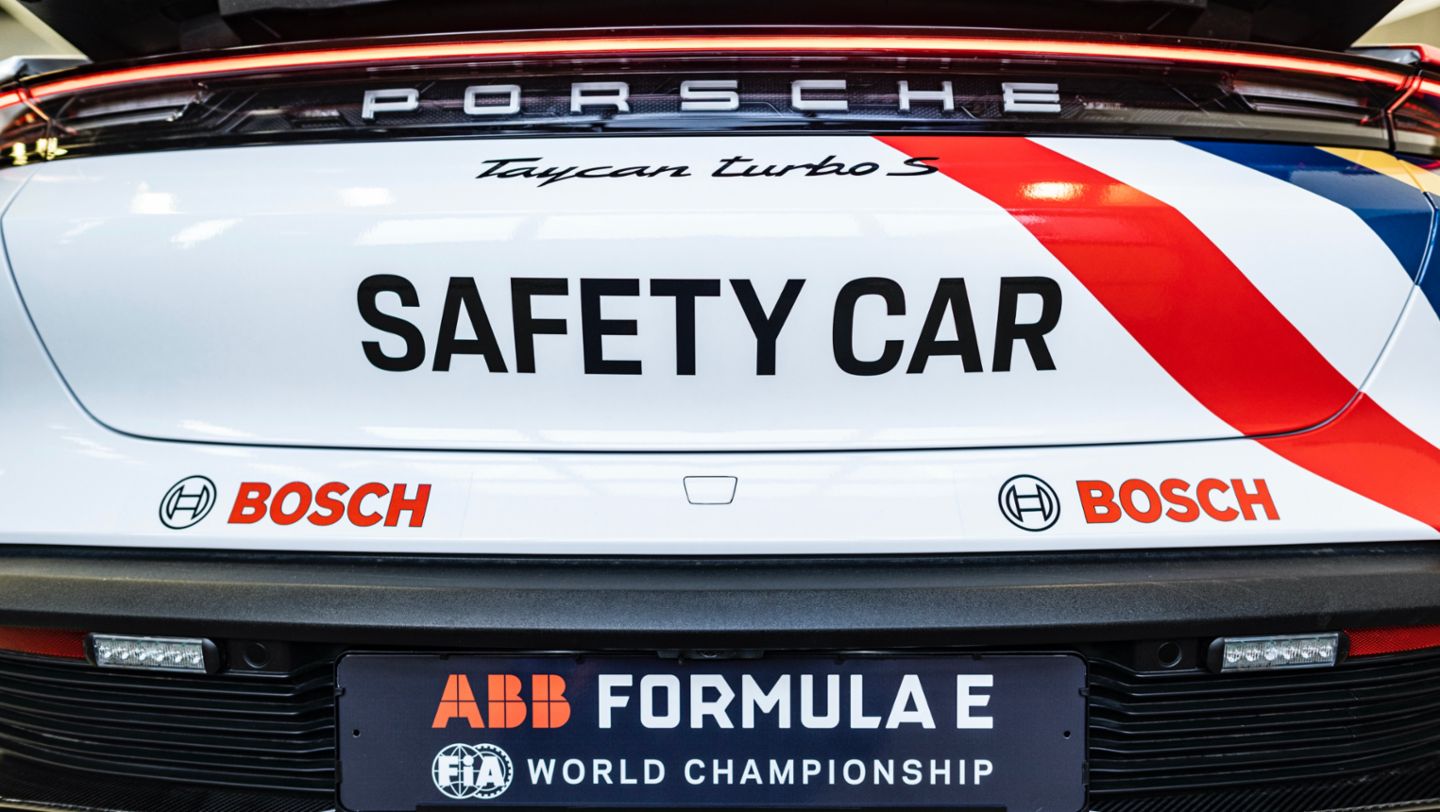 According to Porsche, the bold design of the Taycan Turbo S safety car illustrates the brand's commitment to the successful future of the Formula E series. The paintwork includes the colours of all eleven teams currently competing in the championship and the colours of the FIA and Formula E. The number '22' on the car is also a nod to the brave drivers who will battle for top honours on the racing circuits.
The Porsche Taycan Turbo S safety car will make its official debut at the season opener in Diriyah, Saudi Arabia, on January 28 and 29.