The Porsche 911 GT2 combines the sporting character of the 996 911 GT3 with the power and straight line performance of the 911 Turbo. The fastest member of the 911 family, the 911 GT2 gets power of 462 bhp @ 5700 rpm and torque of 457 ft lbs @ 3500 rpm.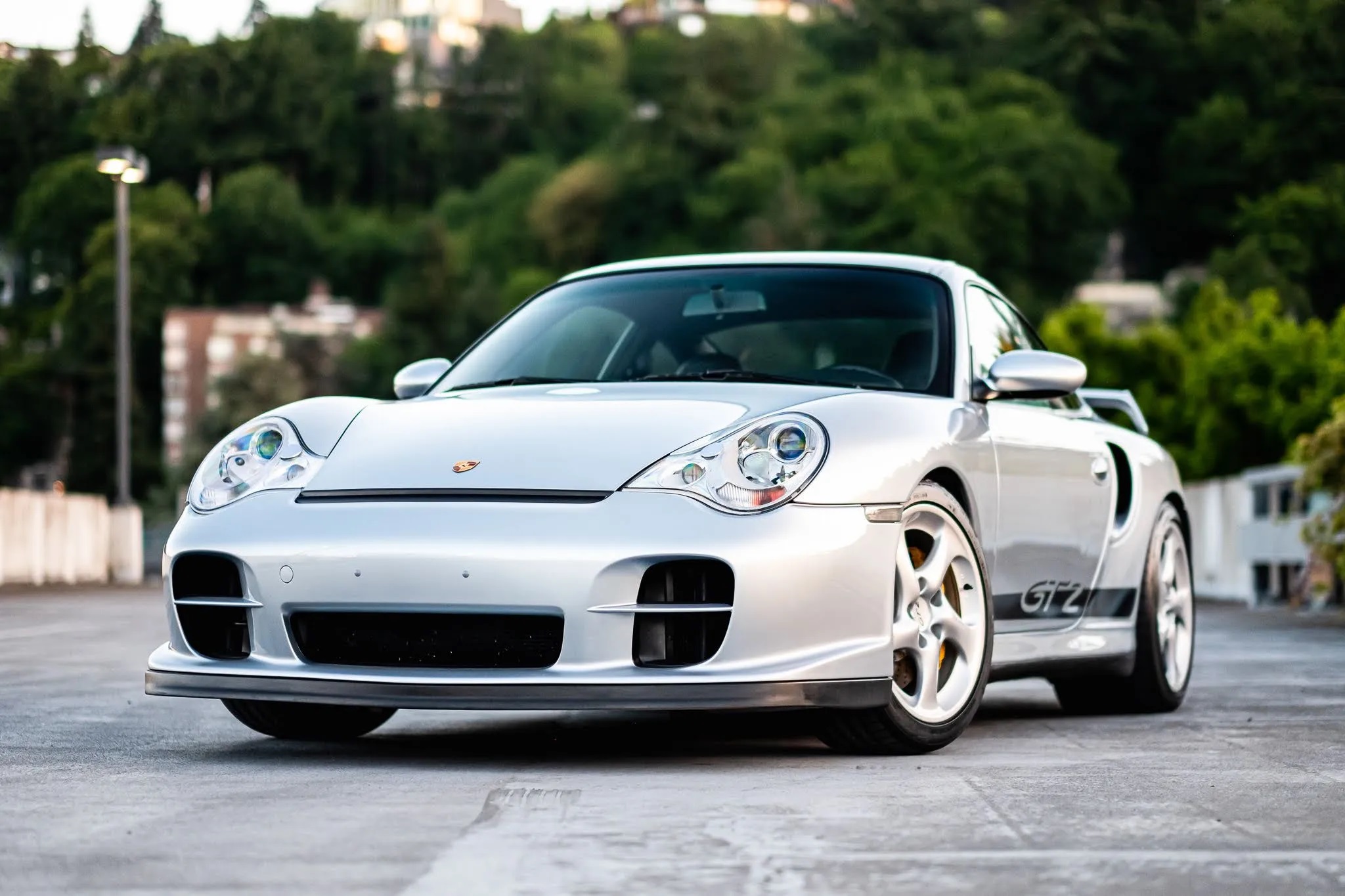 It accelerates to 60 mph in a mere 4.0 seconds, reaching the 126 mph after just 12.9 seconds. And this urge for ongoing pace and action does not come to an end until the car has reached its top speed of no less than 196 mph. Racing round the northern circuit of Nürburgring, the 911 GT2 even outperforms the 996 GT3, with a spectacular lap time of 7:47 minutes.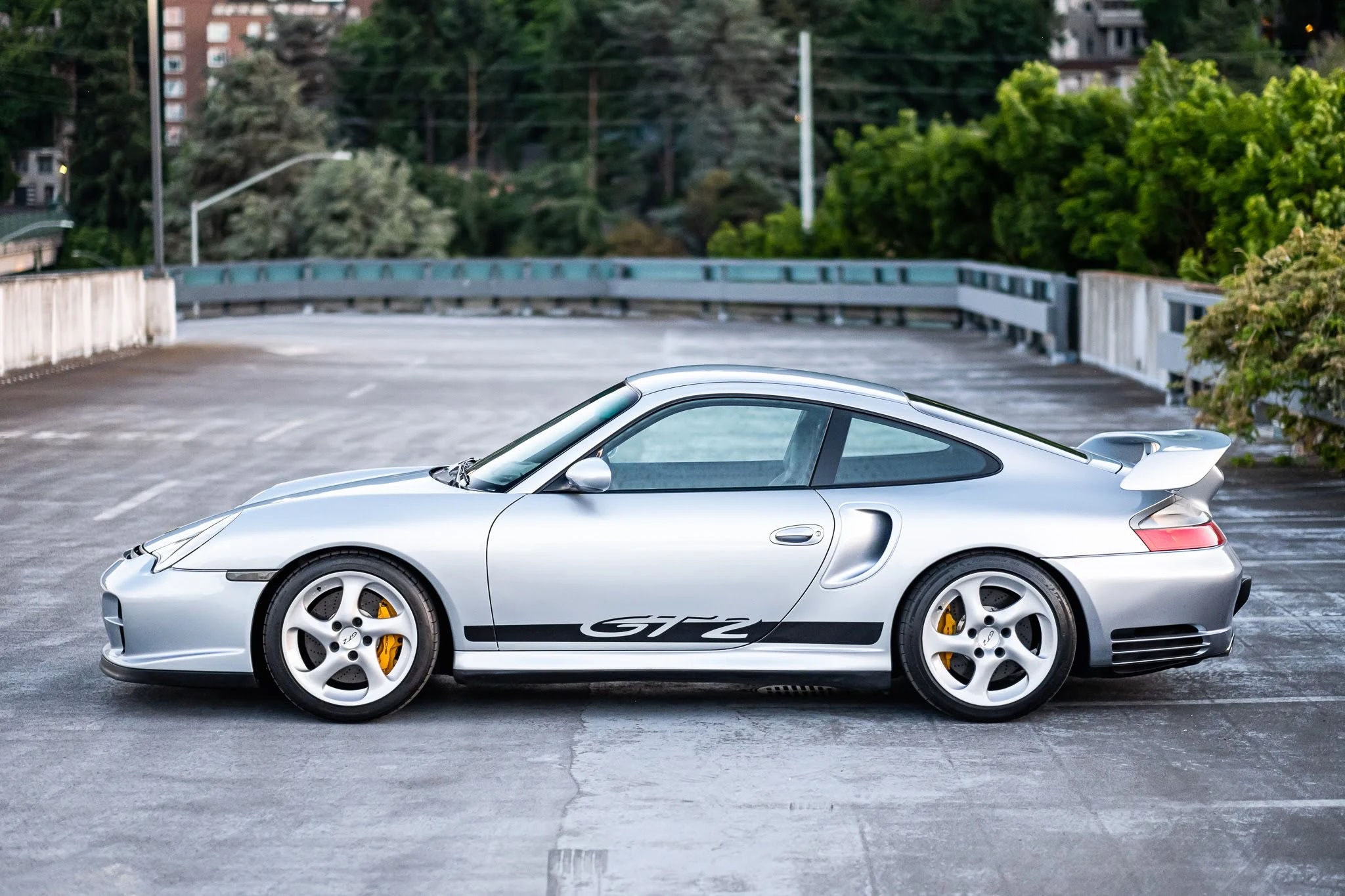 The performance and driving behavior of the 911 GT2 clearly focus on sporting, agile handling of the highest standard. Whether the requirement is lateral acceleration, load changes in bends or lane changes at high speeds – this truly outstanding Porsche excels in every driving situation with its very high level of active safety.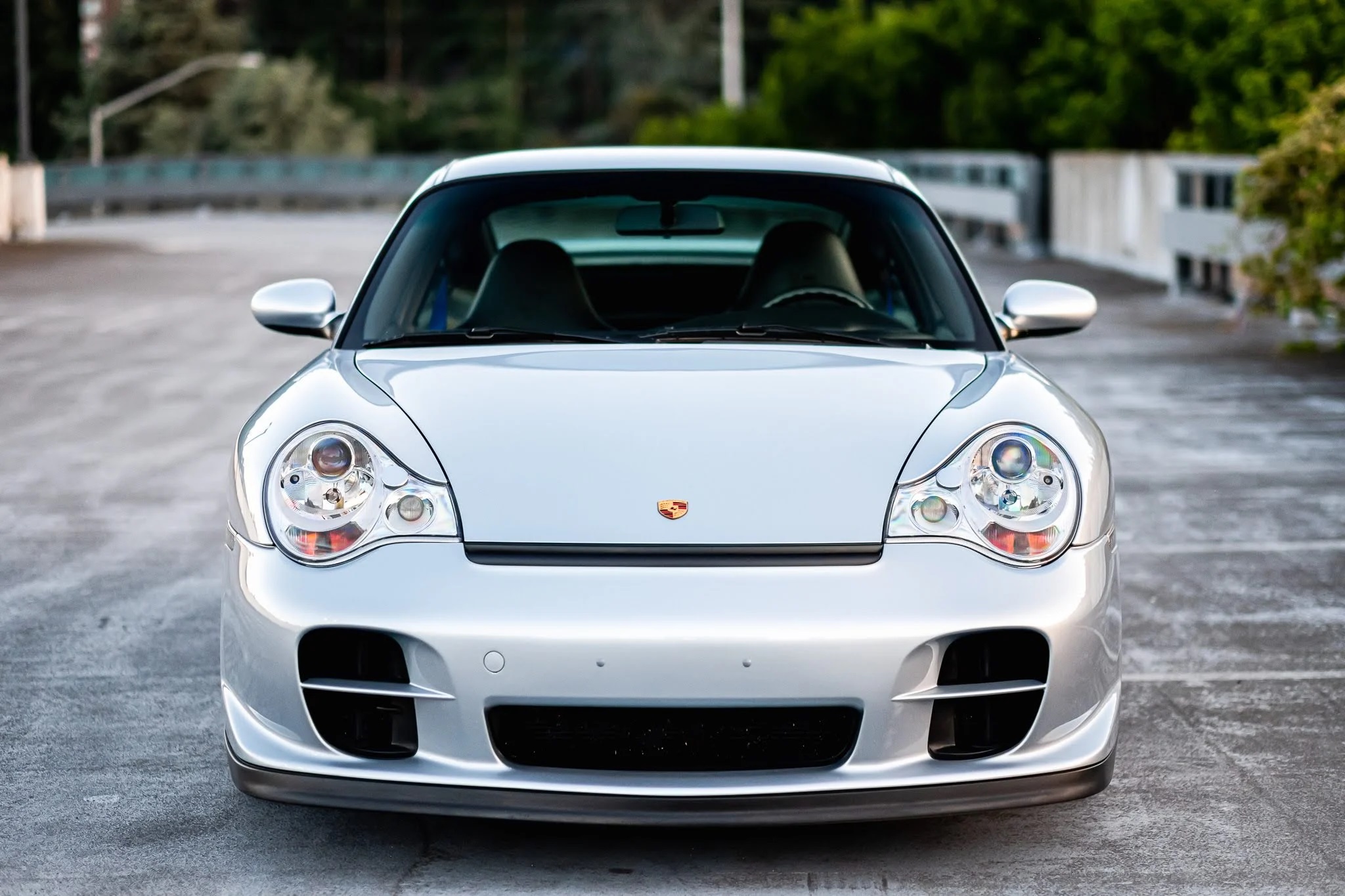 The basis for dynamic performance of this kind is ensured by the car's enhanced aerodynamics and careful retuning of the front and rear suspension with a firmer spring/shock absorber system and modified wheel location.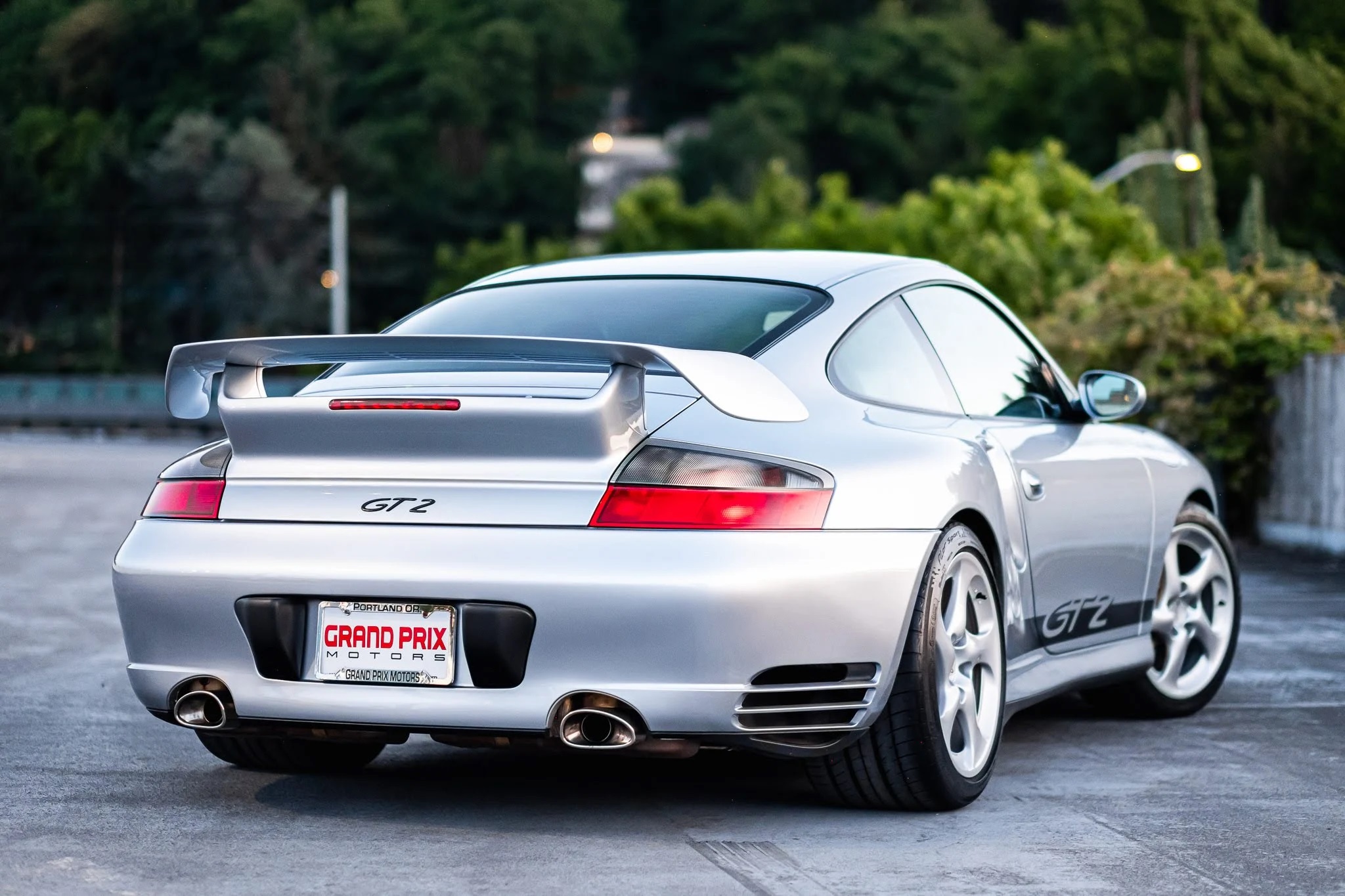 This particular 2002 Porsche 911 GT2, currently up for auction on Bring A Trailer, is a rare find in the US market. Only a little over 300 units were produced between 2002 and 2005. It boasts a stunning Polar Silver Metallic exterior and is complemented by a black full leather interior.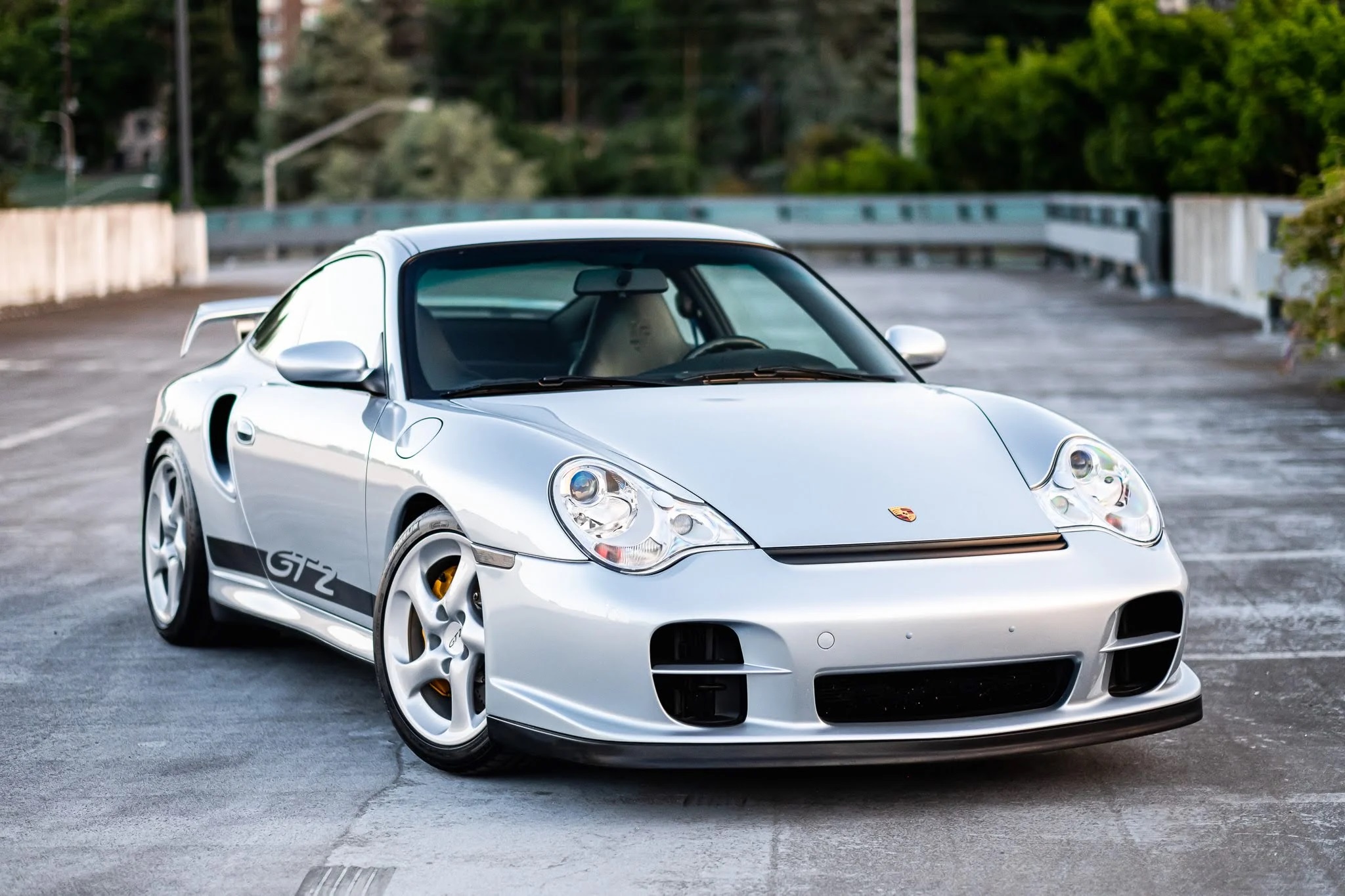 Powering the car is a twin-turbocharged Mezger 3.6-liter flat-six that was factory rated at 456 horsepower at 5,700 rpm and 457 lb-ft of torque at 3,500 rpm. It is paired with a six-speed manual transaxle and a limited-slip differential.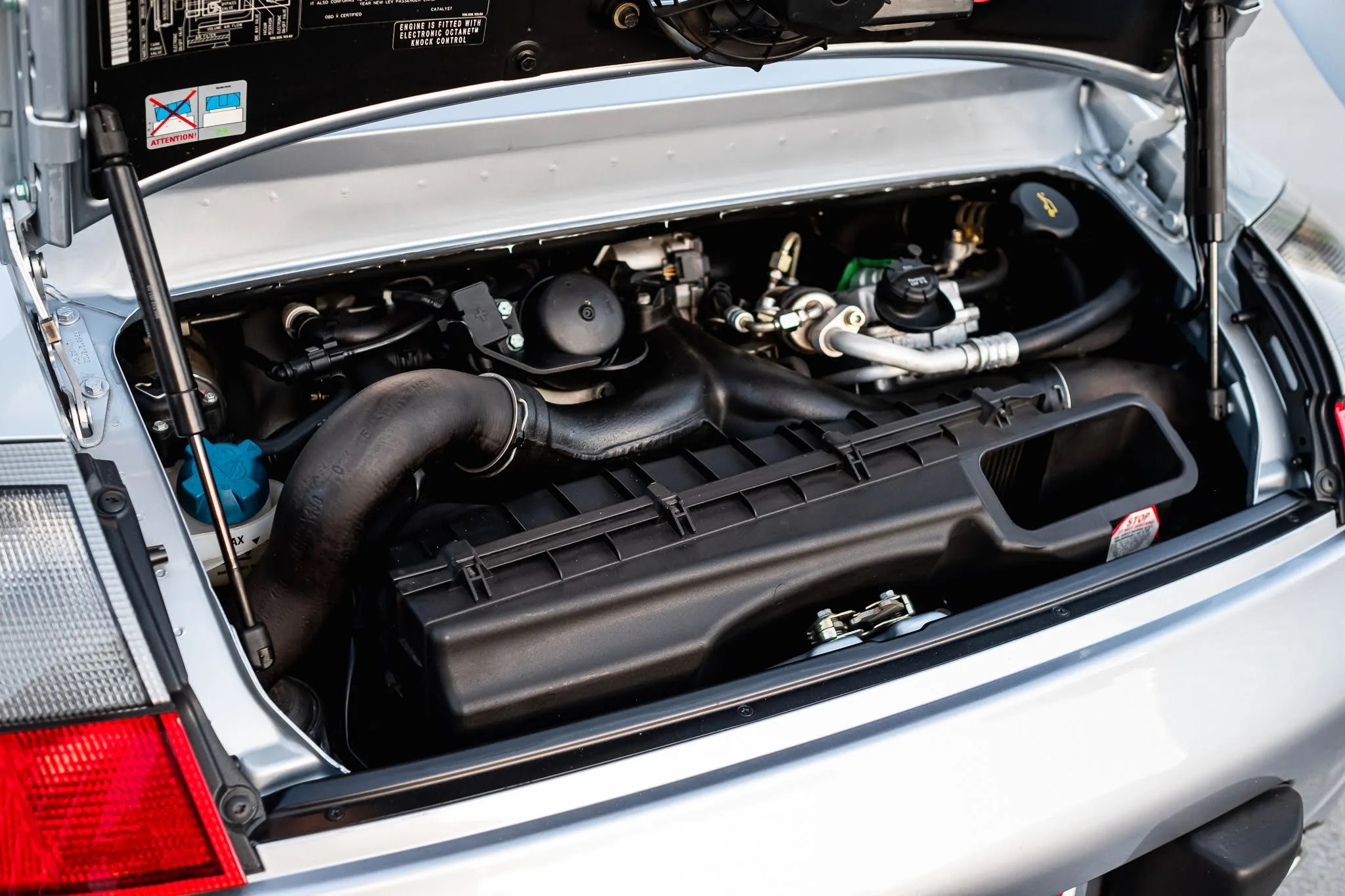 The car is equipped with the Carbon Interior Package, which adds a touch of sophistication. It also features staggered-width 18″ Turbo Twist wheels, ceramic composite brakes, xenon headlights, sport seats, and cruise control.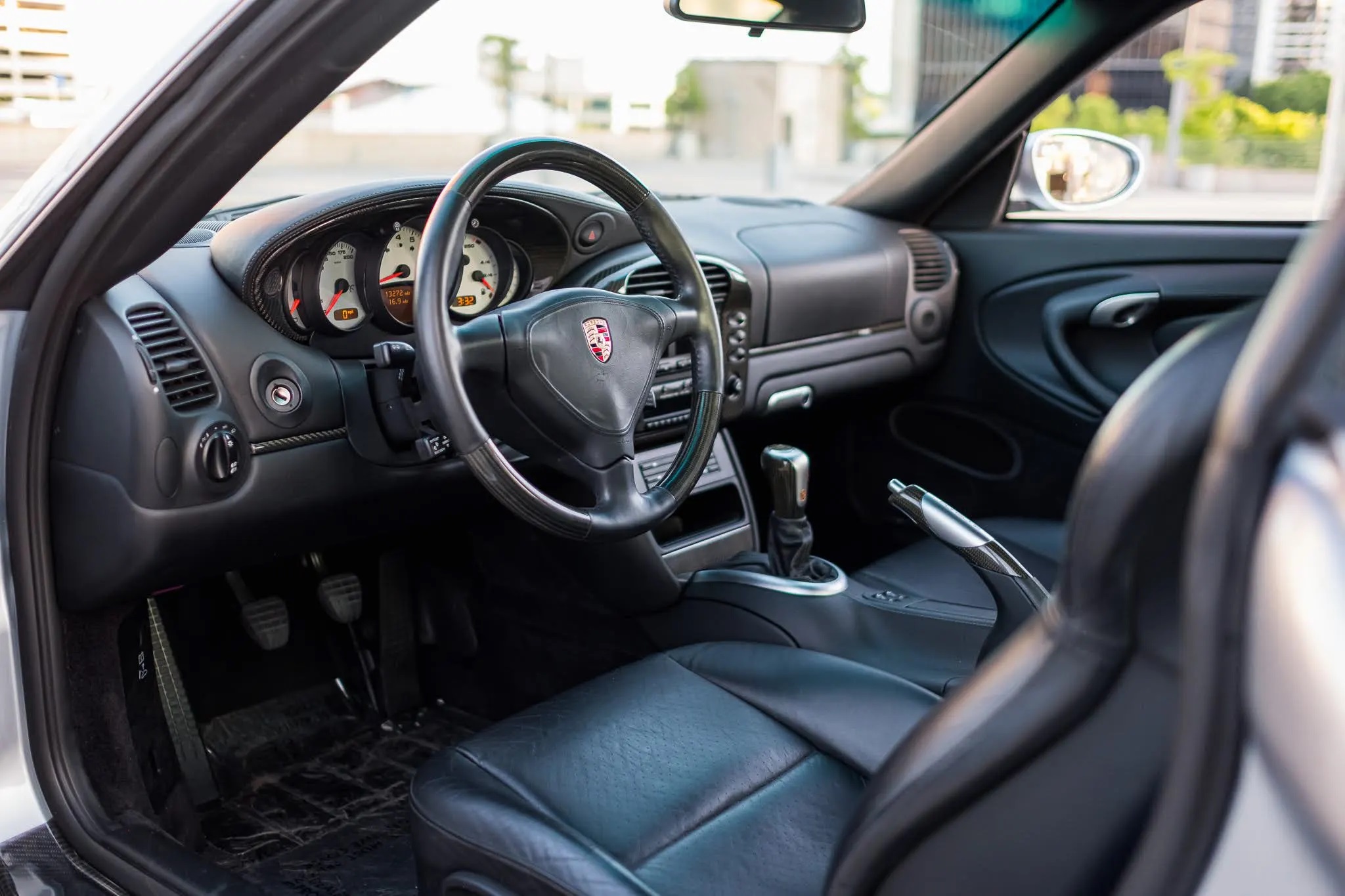 Since its purchase, this GT2 has been registered in California and has only accumulated 13,000 miles on the odometer. The car is now being offered for sale in Oregon by the dealer, and it comes with a clean Carfax report as well as a clean California title.
Source: Bring A Trailer