If you head over to Bring A Trailer now, you'll have the chance to acquire one of the reported 33 US-market examples of a 1987 Porsche 911 Turbo that came equipped with the factory flachbau bodywork (M505). The package featured pop-up headlights, vented front fenders, side strakes, and extended side sills. These changes contributed to the car's aerodynamic and led to better performances on the road. At higher speeds, the front end was better planted to the road due to higher downforce.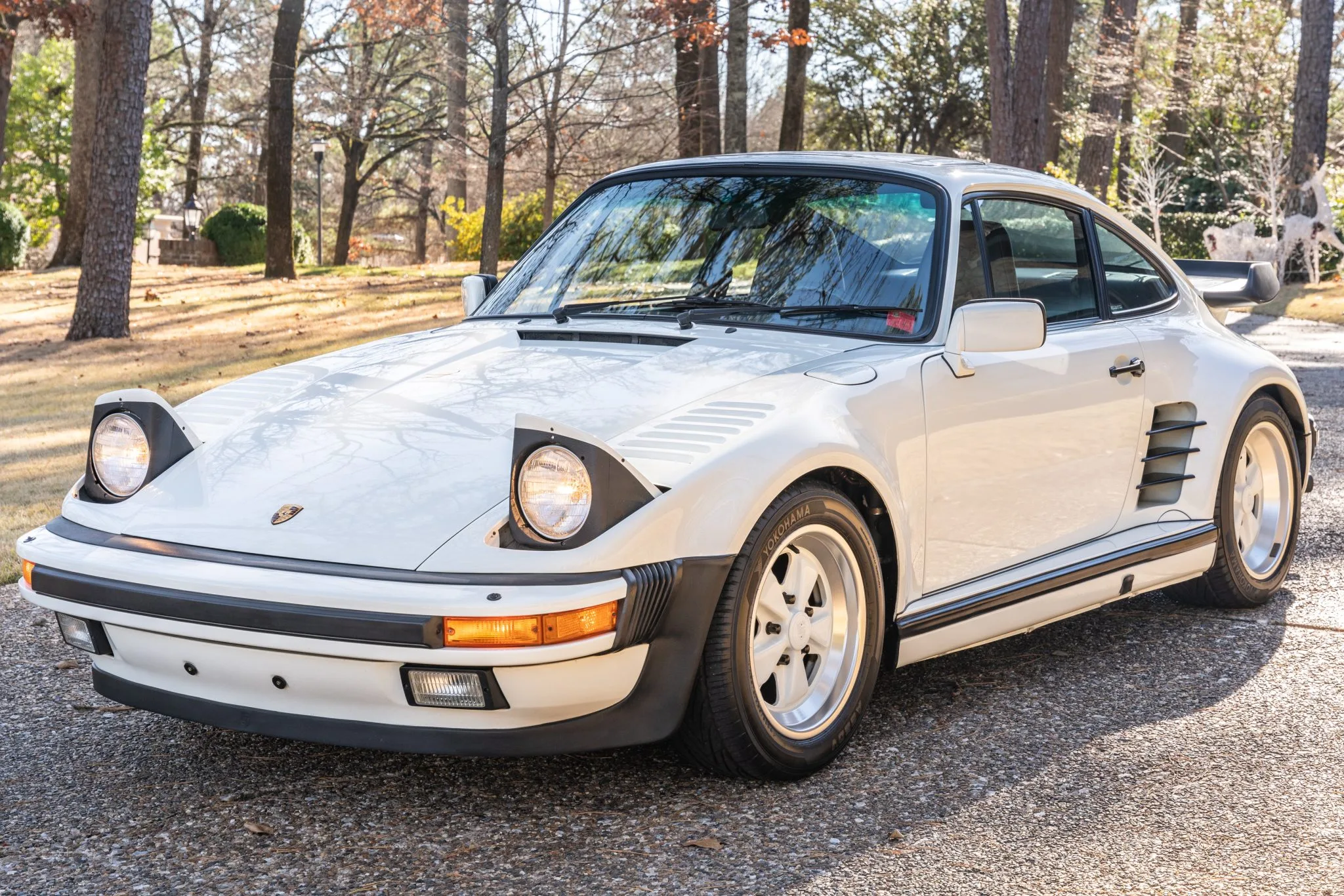 Costing nearly double the standard model, the Flachbau was rarely ordered. Before 1987, Porsche had only offered the Flachbau body option out of Sonderwunschen program, so it becoming an official model was a pretty big deal. Like before, these were handmade cars, not limited to just the Turbo, but the Carrera and Carrera SC as well. In the 1987 model year, these got the M505 option codes for USA for an astounding $23,244 extra and M506 for the rest of the world. For reference, that cost was about 50% of the value of a brand new Turbo.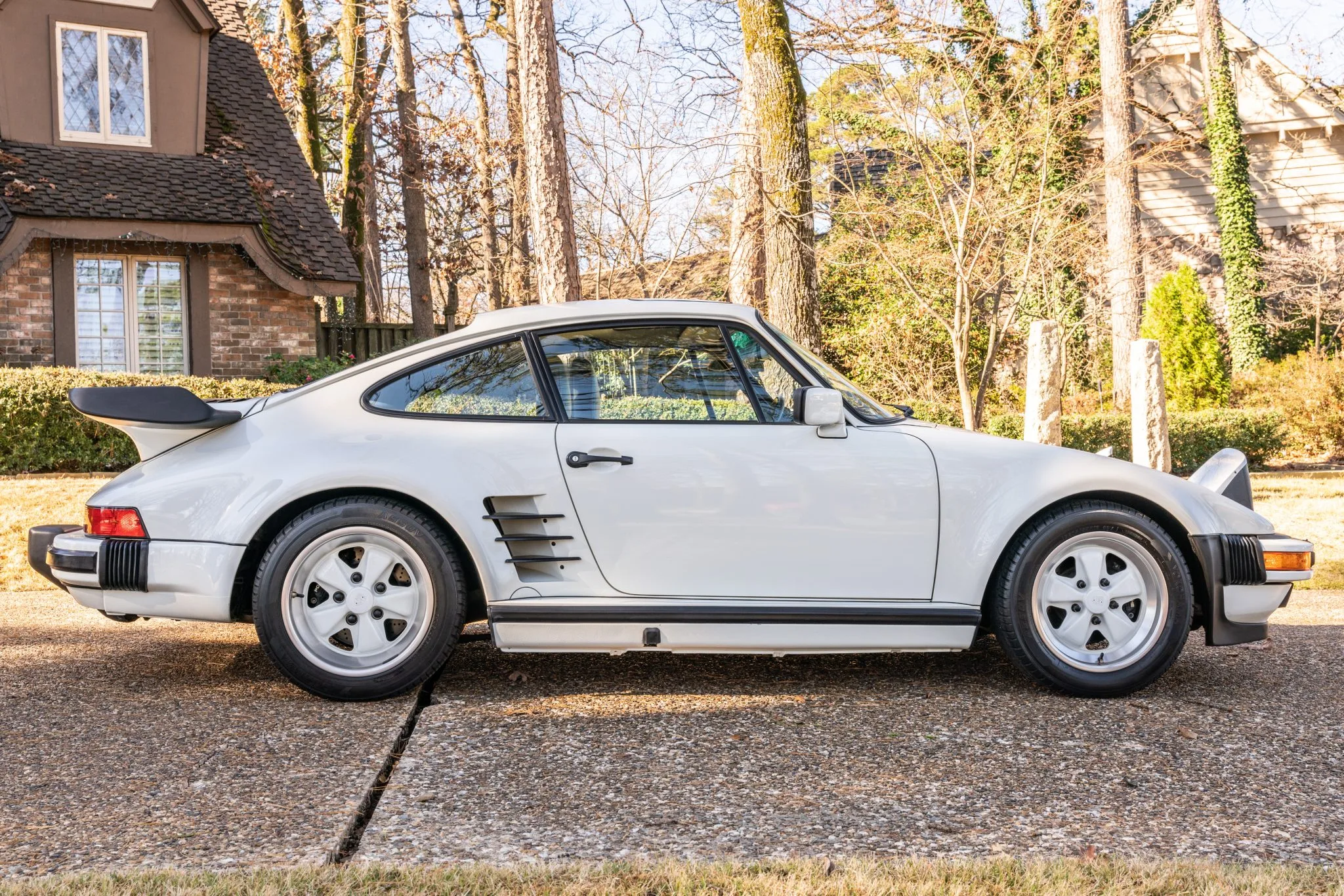 Our example featured here comes finished in Grand Prix White over a black leather interior and is equipped with body-color 16″ Fuchs wheels, a limited-slip differential, four-wheel cross-drilled and ventilated disc brakes, a sunroof, a "tea tray" rear spoiler, heated power-adjustable front sports seats, and a Blaupunkt Reno cassette stereo.
Power is sourced from a 3.3-liter flat-six with one big turbocharger fitted with an optional performance package that raised the power up to 330 hp from the standard 300 hp of the regular 911 Turbo. All that power is sent to the rear wheels via a four-speed manual transaxle with a limited-slip differential.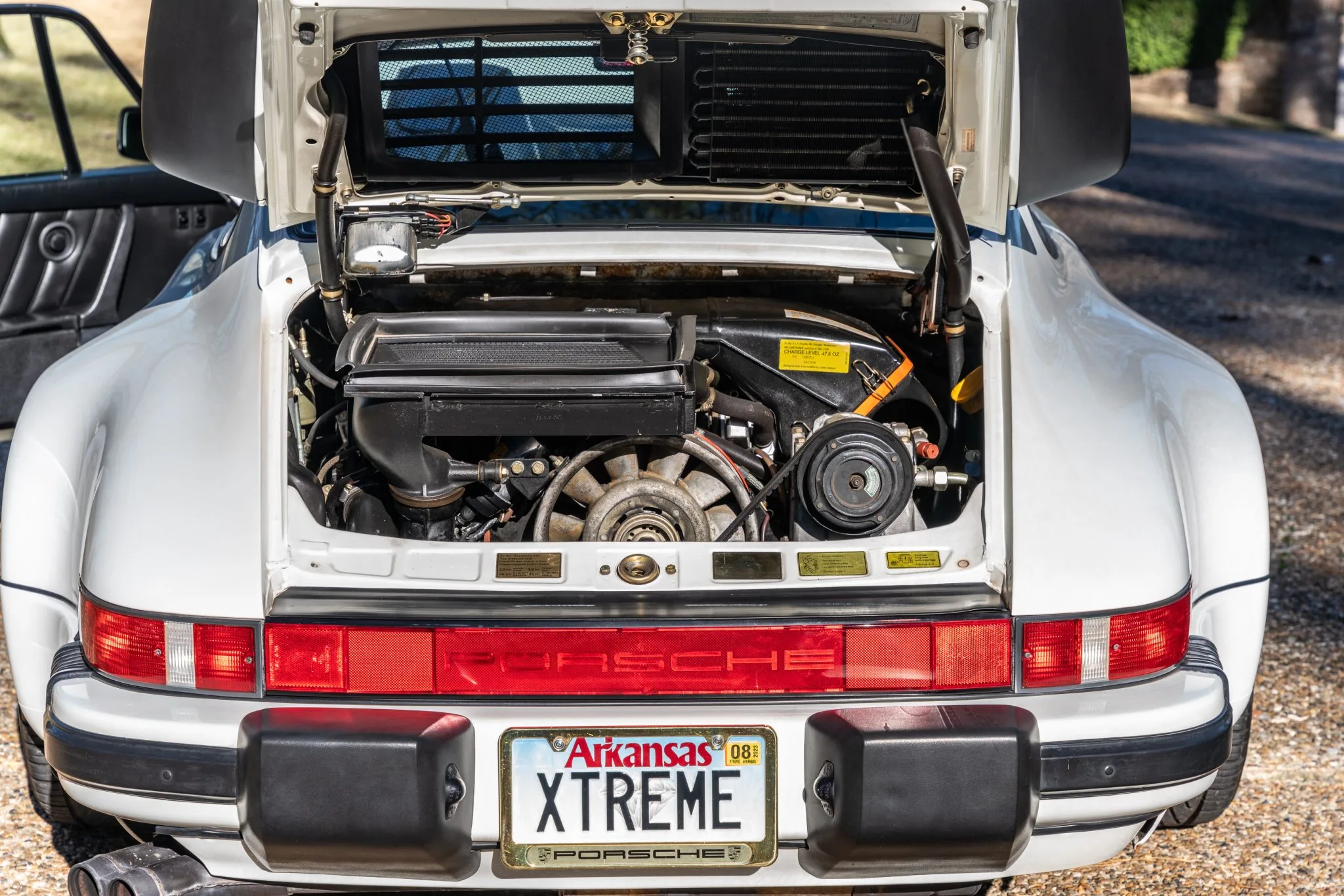 The result was a better 0-100 kph (0-62 mph) time than its "bug-eyed" brother. With a jump in horsepower, it's not surprising that the Flachbau was the fastest of all 930 models, reaching a factory claimed 173 mph. Acceleration was rated by the factory at 0-60 mph in 4.6 seconds.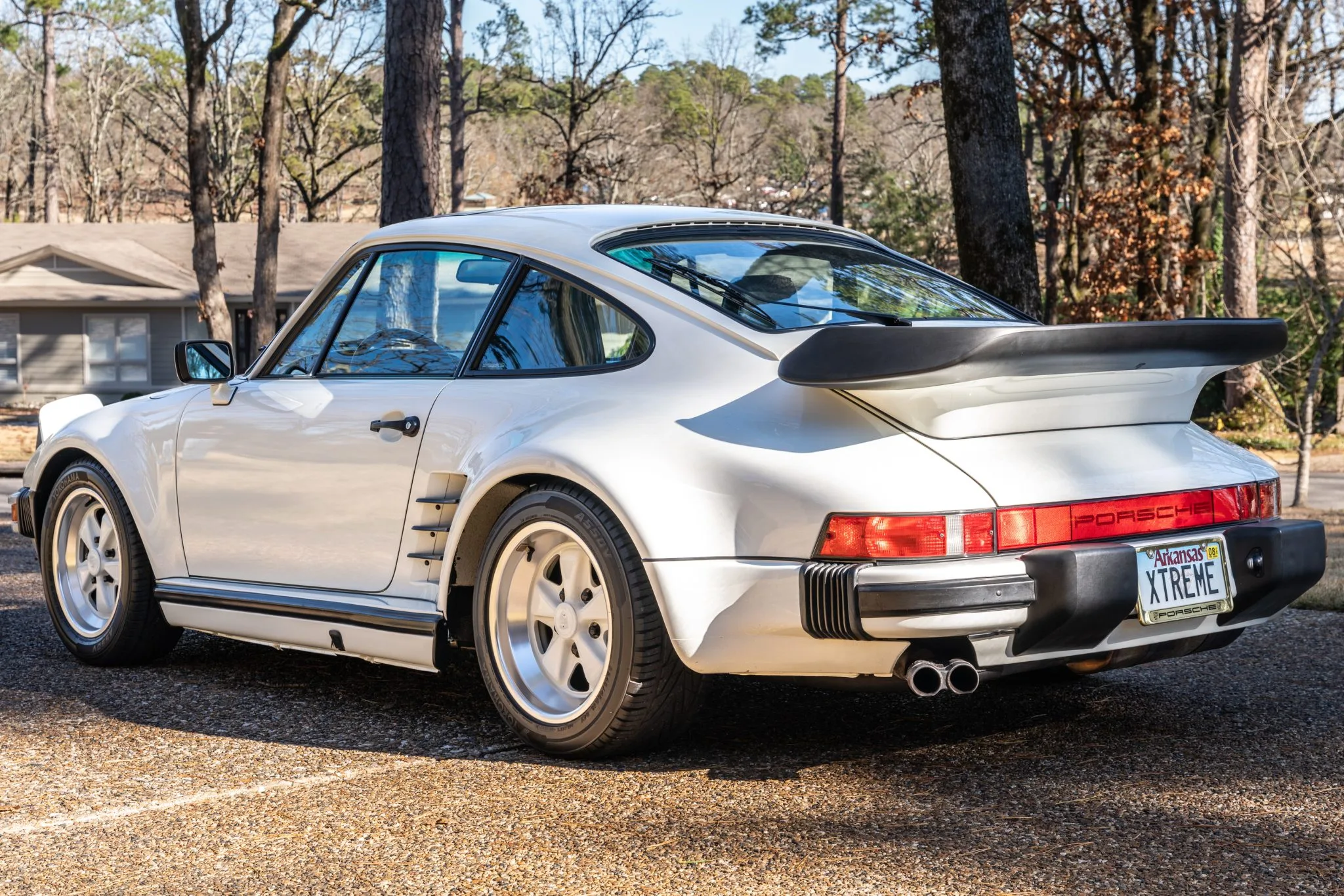 Reportedly one of the 33 US-market examples for the model year equipped with factory flachbau bodywork (M505), this Porsche 930 Turbo coupe is an exciting and thrilling example of a modern classic supercar. Presented in excellent condition throughout and with just 18k miles on the odometer, this 911 currently being auctioned on Bring A Trailer will certainly elevate any enthusiast's garage!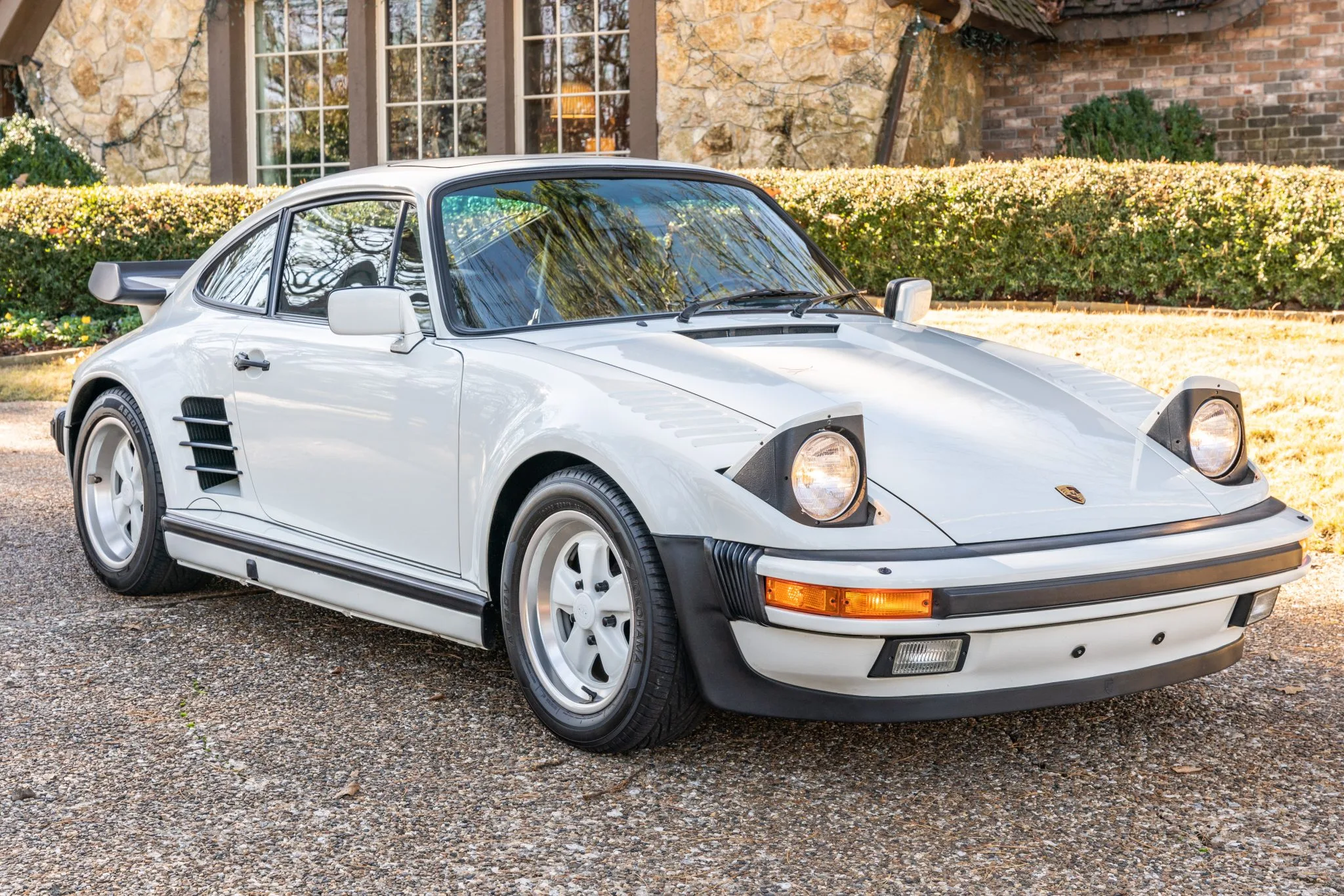 Note: All photos are courtesy of Bring A Trailer