The 930 was the most capable supercar of its time and catapulted Porsche's brand worldwide, keeping up with the likes of Ferrari and Lamborghini while still being usable day to day. But Porsche never stands still so the 911 Turbo 3.3 is an updated variant of that original 911 Turbo 3.0 and even faster than its predecessor.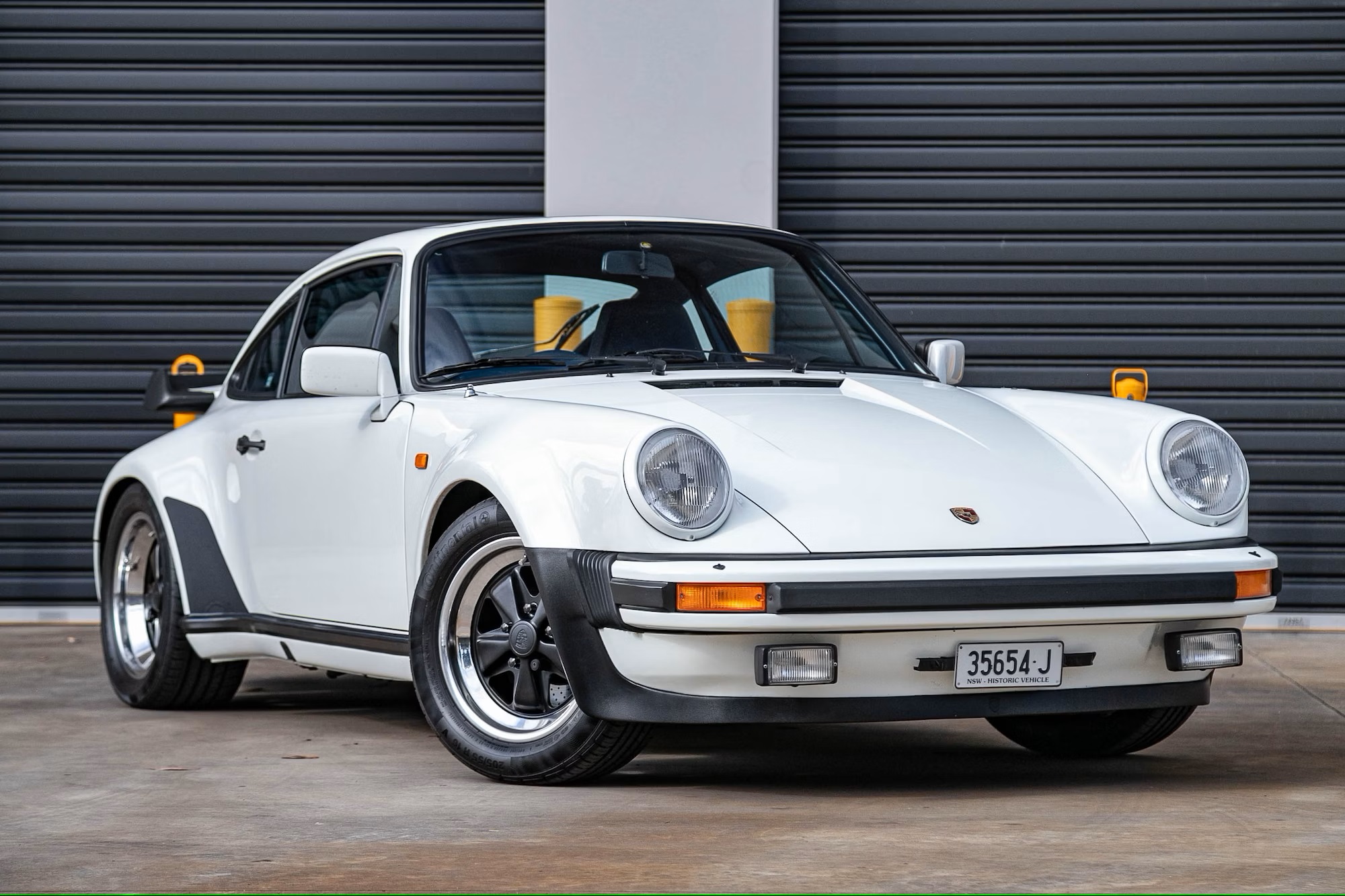 Like the Turbo 3.0, the 911 Turbo 3.3 differs from regular 911 models by having bigger fenders for wider tires and a large 'ducktail' rear spoiler with small vent openings that draw in more air to the engine. The Turbo 3.3 has a flat-six powertrain mated to a four-speed manual transmission and is boosted by a turbocharger complemented by an intercooler. It offers 300 hp and 304 ft lbs of torque.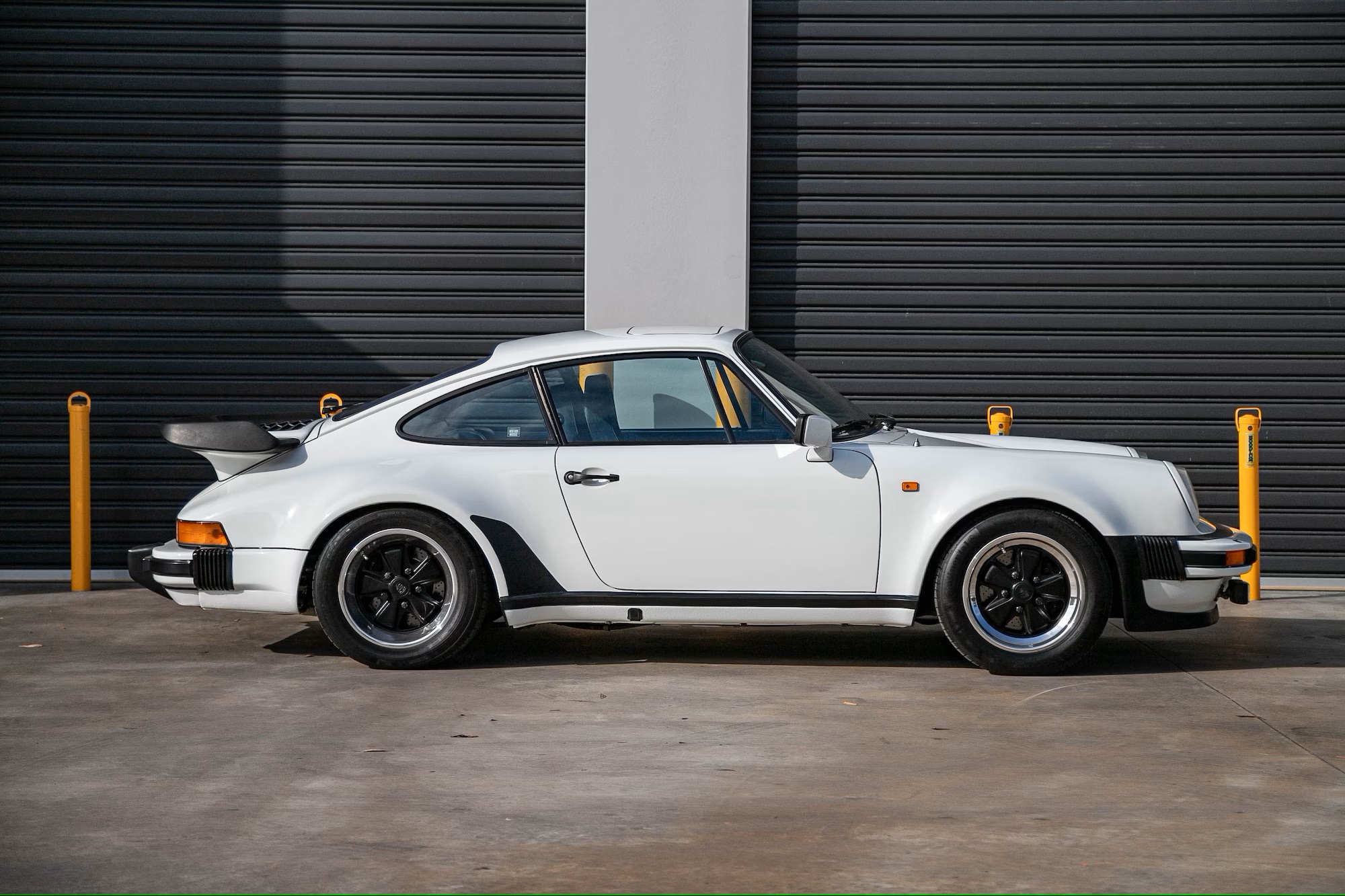 Performance was amazing for the era. The Turbo 3.3 can still keep up with modern sports cars when accelerating from a standstill, requiring 5.4 seconds for 0 to 60 mph and a quarter mile time of 14 seconds flat. Top speed was 160 mph.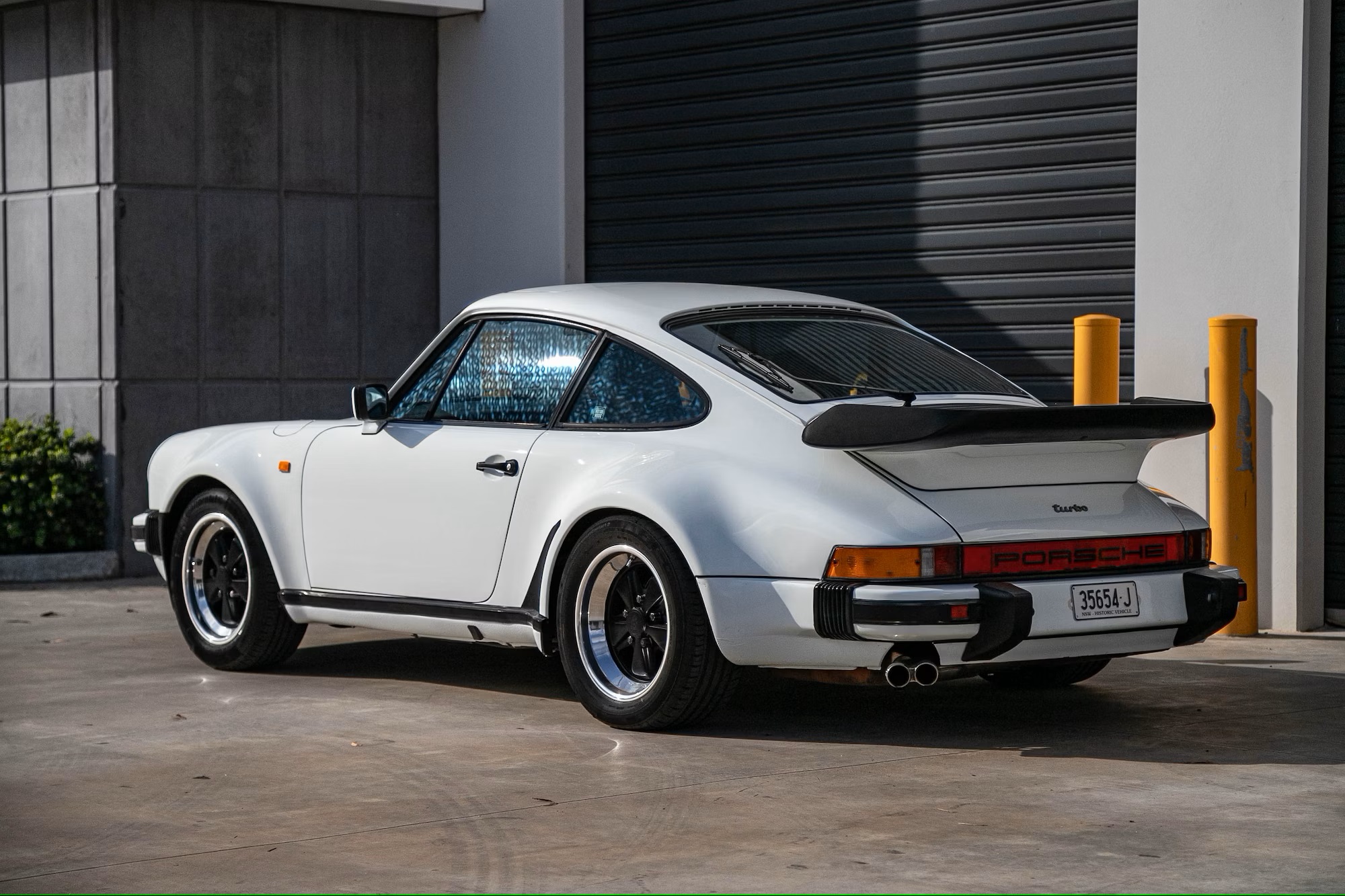 Live on Collecting Cars is a remarkable 1982 Porsche 911 (930) Turbo that has been exceptionally preserved. This car represents the epitome of 1980s performance vehicles and is being offered in an impressively original state. It boasts an attractive color combination of Grand Prix White exterior and a Metropol Blue leather-trimmed interior.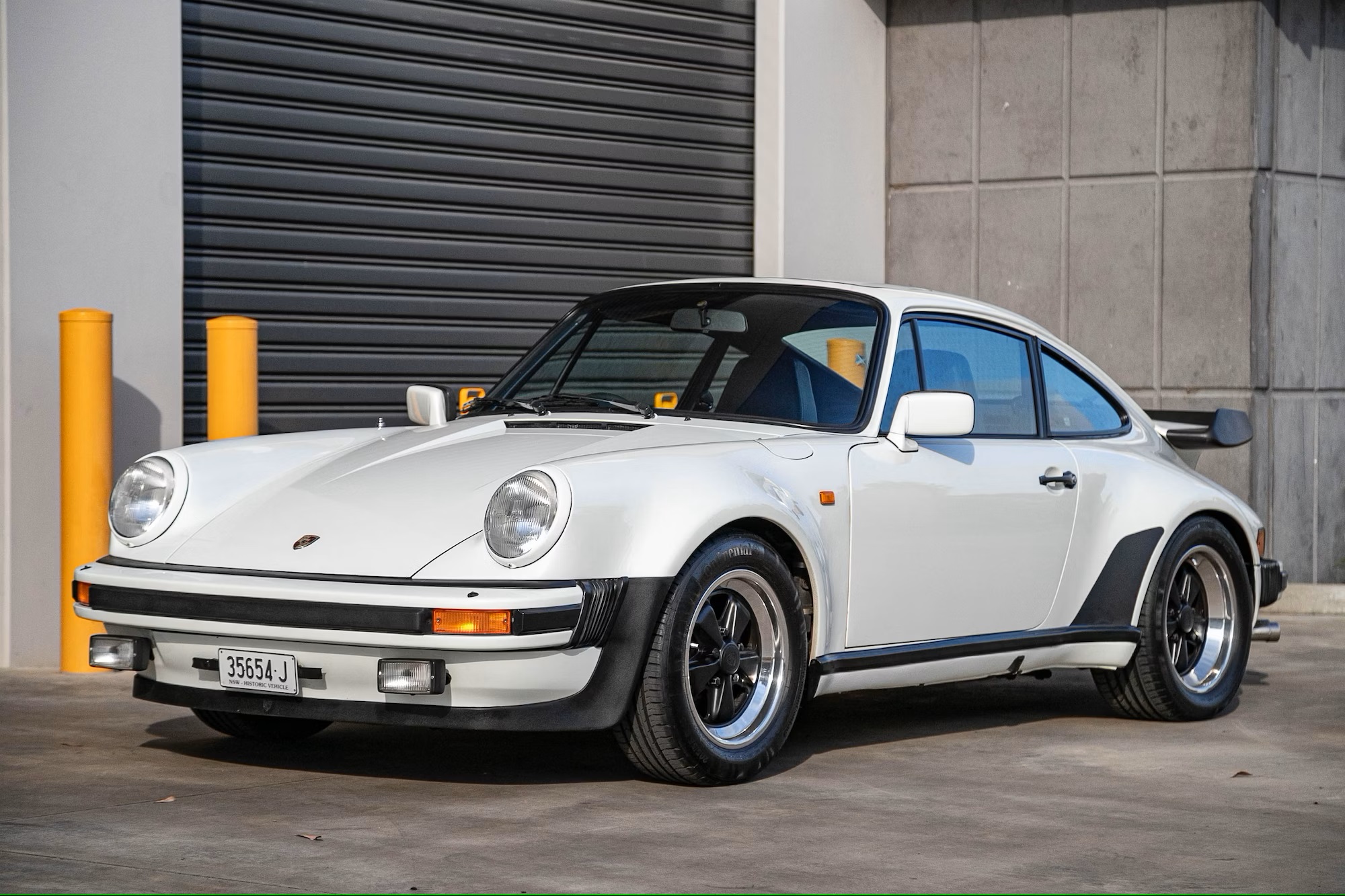 Equipped with 16-inch Fuchs alloy wheels, the car showcases a matte-black finish with polished lips. These wheels are fitted with Continental ContiPremiumContact 2 tires. The factory specifications include notable features such as a limited-slip differential, bumper bellows, headlamp washers, a rear windscreen wiper, and a rare ItalVolante 'Special Wishes' three-spoke steering wheel.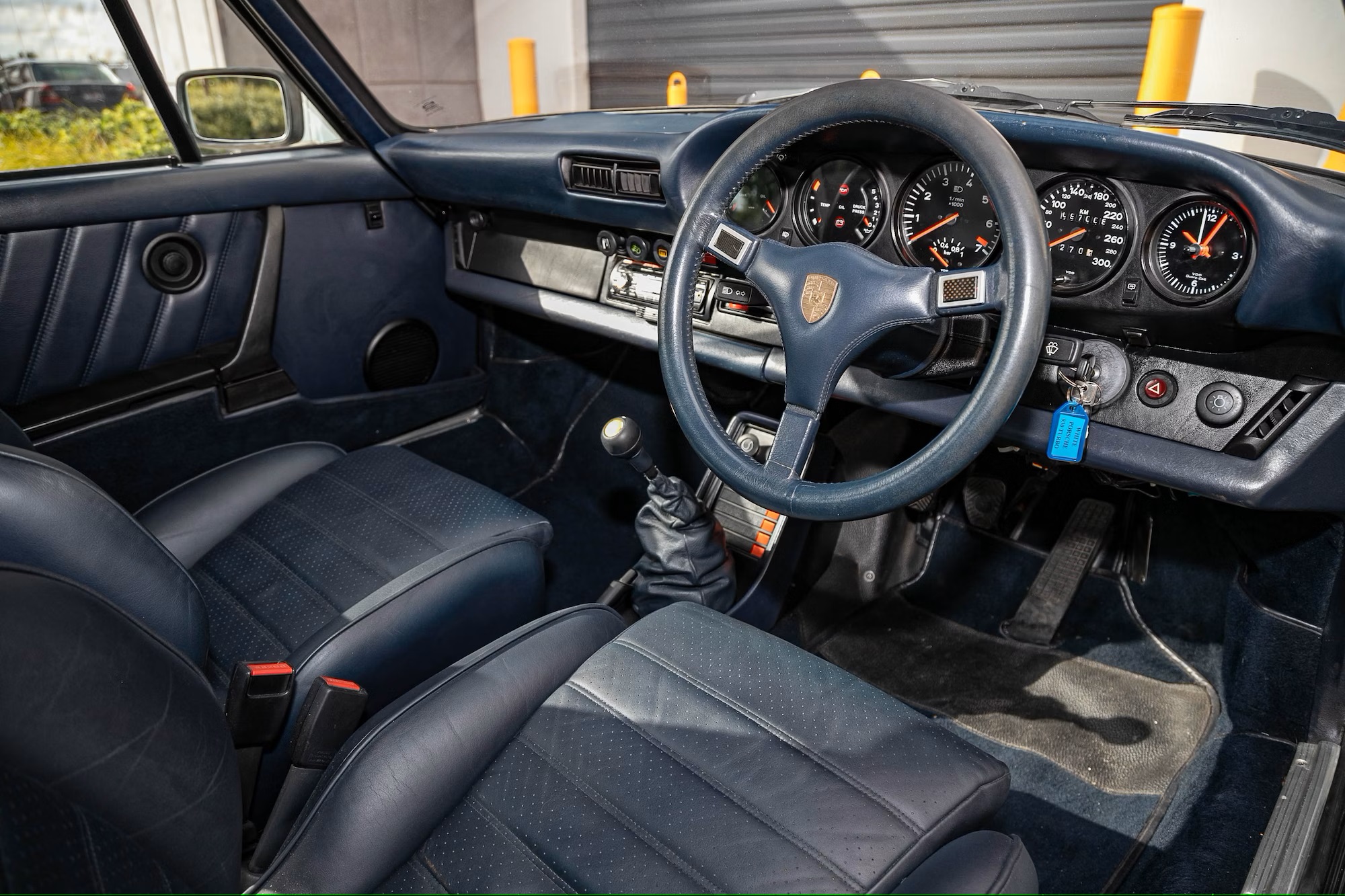 Additionally, it is equipped with heater and ventilation controls, a heated rear windscreen, front fog lights, an electric sliding sunroof, cassette storage, a Sony CD stereo with Bluetooth connectivity and an auxiliary input. The odometer currently displays 97,008 kilometers.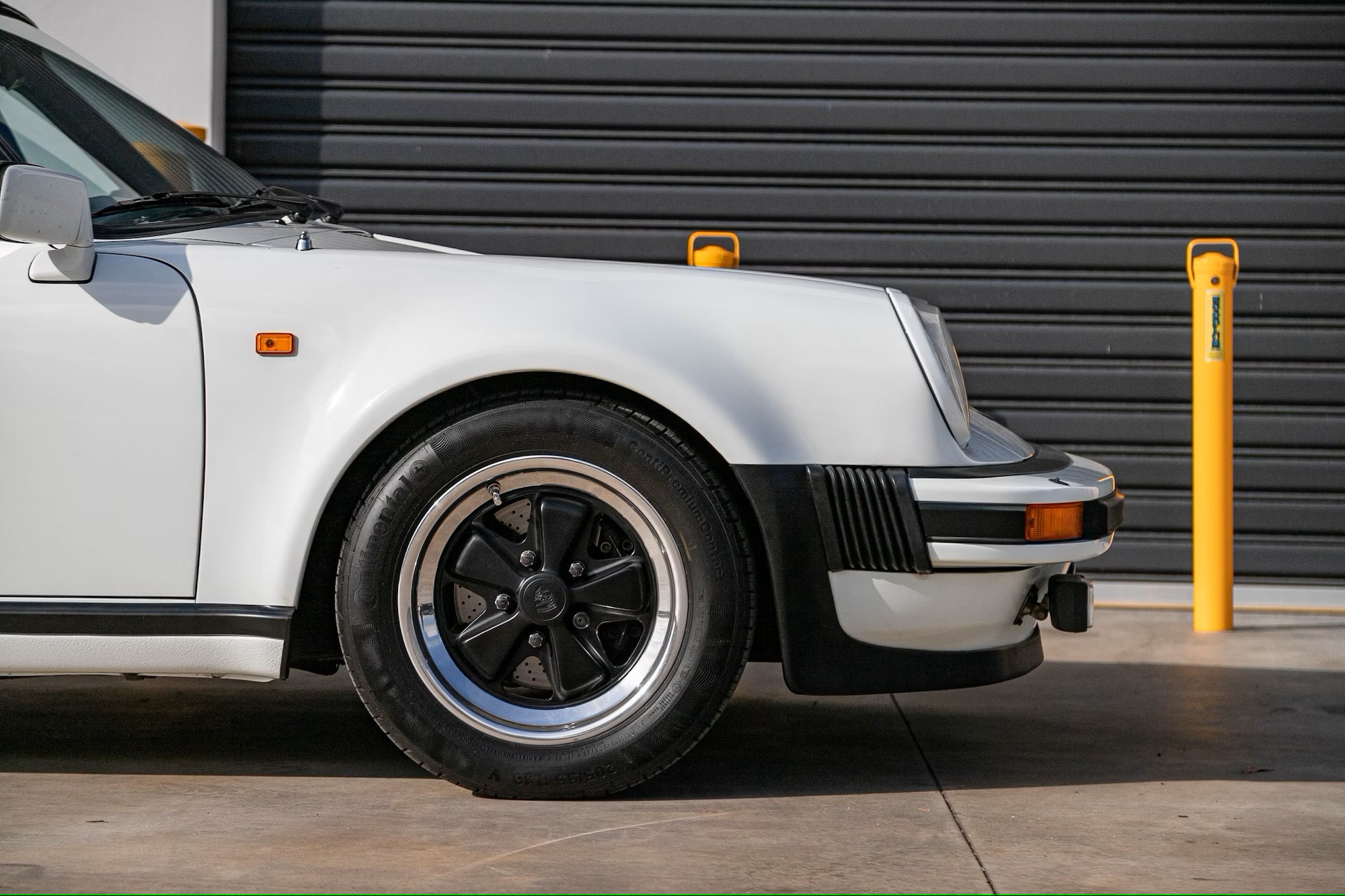 Nestled beneath the rear engine lid is a turbocharged 3.3-liter air-cooled flat-six engine, delivering approximately 224kW of power to the rear wheels through a four-speed manual transmission and a limited-slip differential.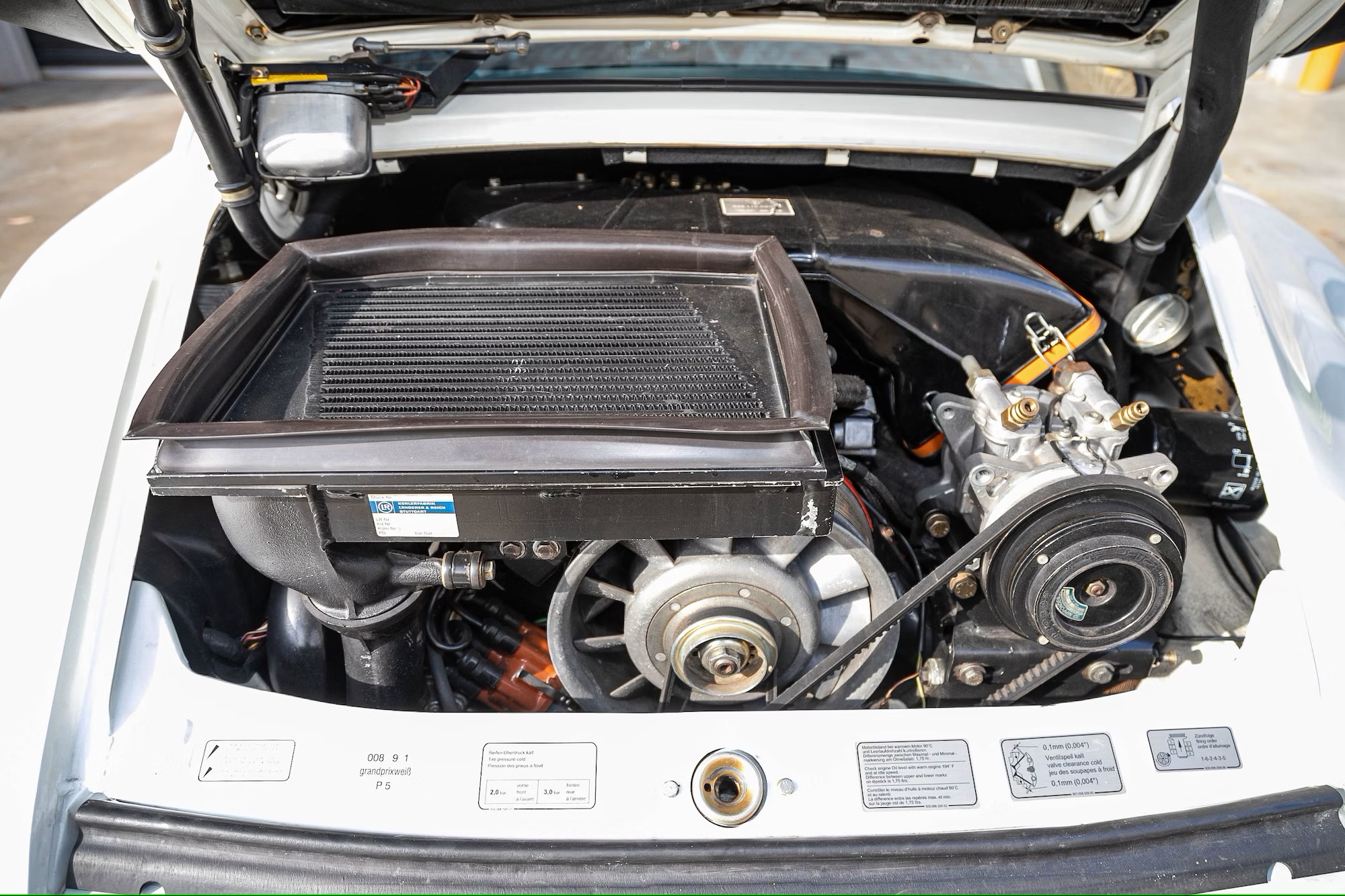 Originally delivered in South Africa, this particular 911 Turbo was later imported to Australia and has had a total of four owners. As a member of the 930-generation Porsche 911 Turbo, it exemplifies the classic 1980s performance car with its well-maintained appearance.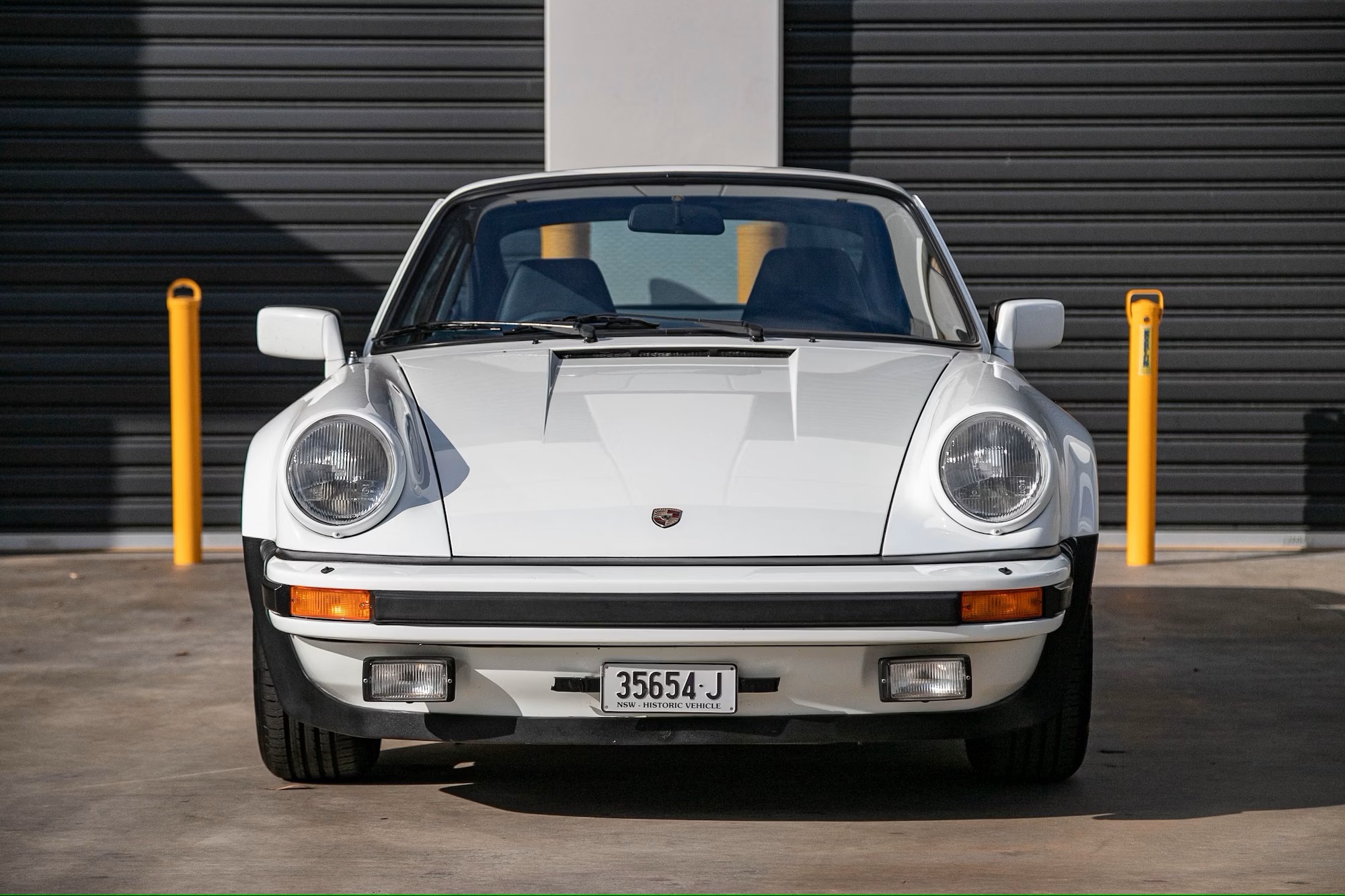 The combination of Grand Prix White exterior and Metropol Blue leather interior exudes timeless elegance, making it a desirable addition to any collection of iconic classics. Whether for spirited weekend drives, extended touring, or attending classic car shows, this Porsche promises an engaging and enjoyable experience.
Source: Collecting Cars