One of the limited run of 25 Porsche 911 models configured to the 400R standard by Gunther Werks is currently available for bidding on Bring A Trailer, which could sell for around $1.5 million once the auction closes two days from now.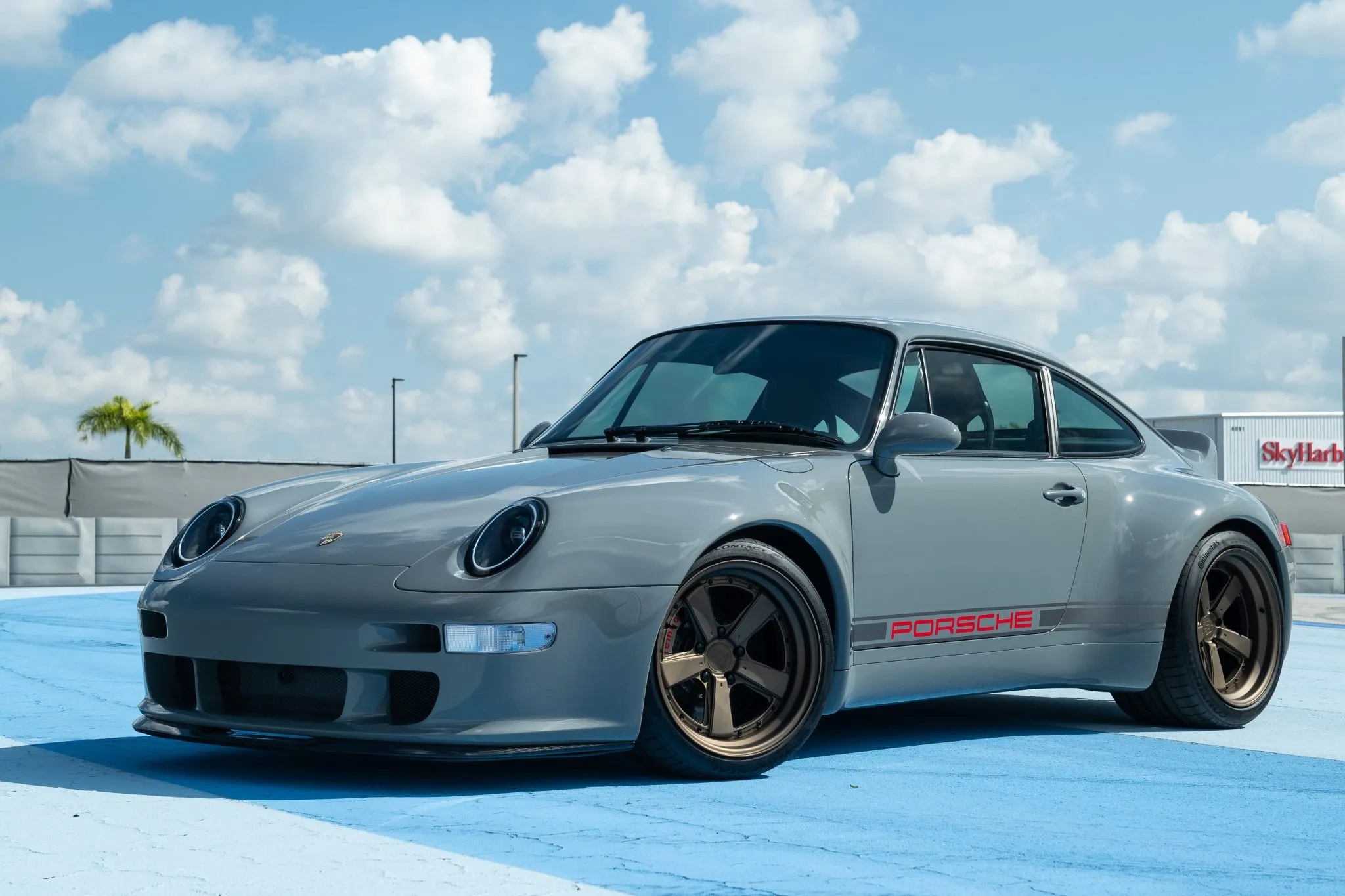 Headquartered in Huntington Beach, California, Gunther Werks, led by Peter Nam, CEO of Vorsteiner, a carbon-fiber parts manufacturer, embarked on the customization of 993-series 911s, drawing inspiration from Porsche's later GT3 variant. These cars undergo an extensive transformation process, involving the stripping of the steel unibody, seam-welding, and the installation of carbon-fiber body panels, including a solid roof, widened fenders, bumpers, side skirts, and hoods for both front and rear.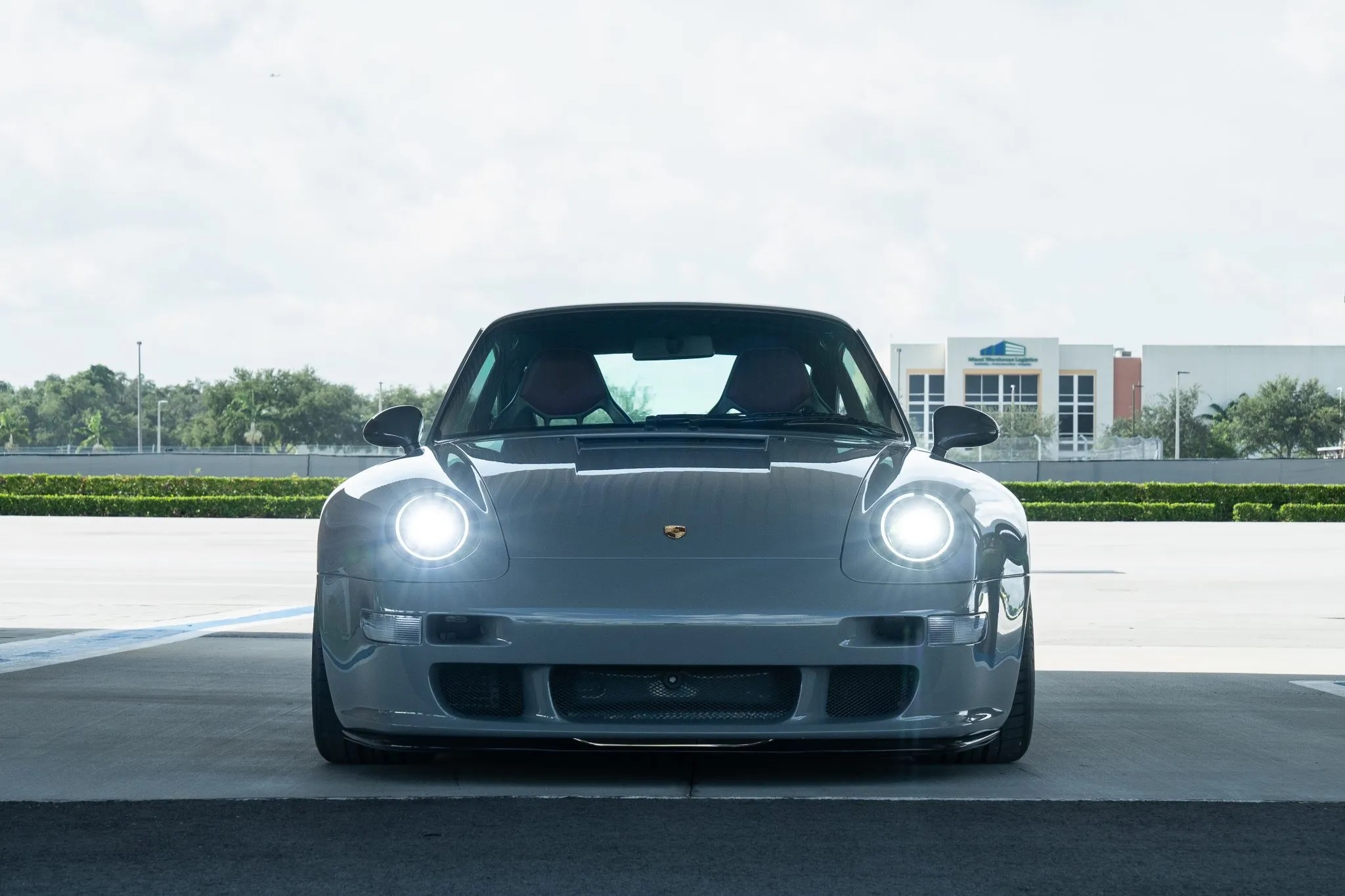 This particular example, dubbed the 'Chelsea Grey Commission,' holds a unique status among its limited production counterparts, being the first unit of the 25 produced. Initially showcased at the 2018 Quail event in California, it returned to Gunther Werks in 2022 for various upgrades, which includes an enhanced interior, improved rear suspension, the addition of a hydraulic lift system, and an upgraded sound system.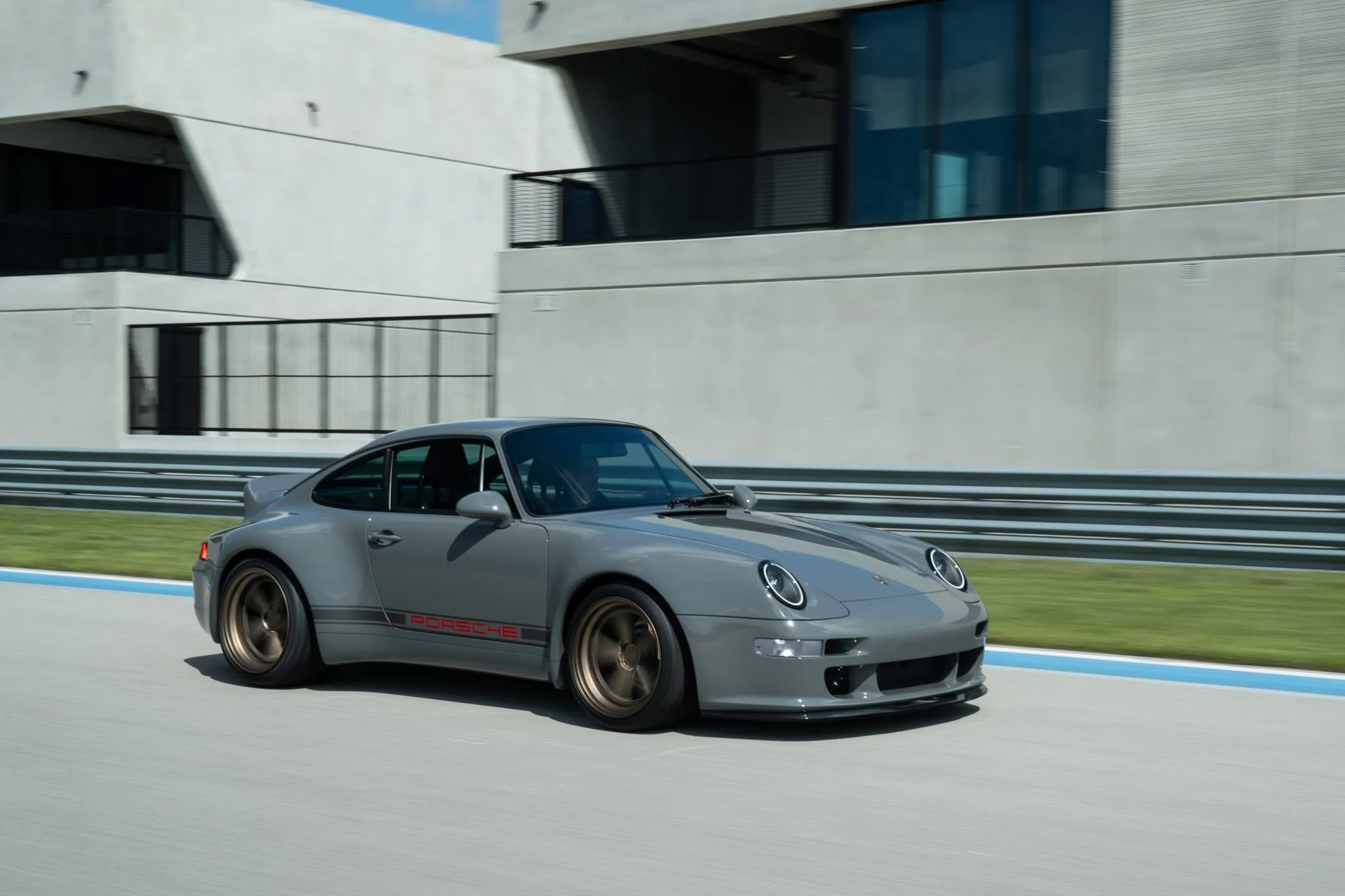 The Chelsea Grey Commission stands out as a Sport Touring variant, distinguished by a prominent ducktail spoiler for a more subtle aesthetic. Ghosted side stripes with red Porsche lettering adorn its exterior, which is protected by a clear paint protection film.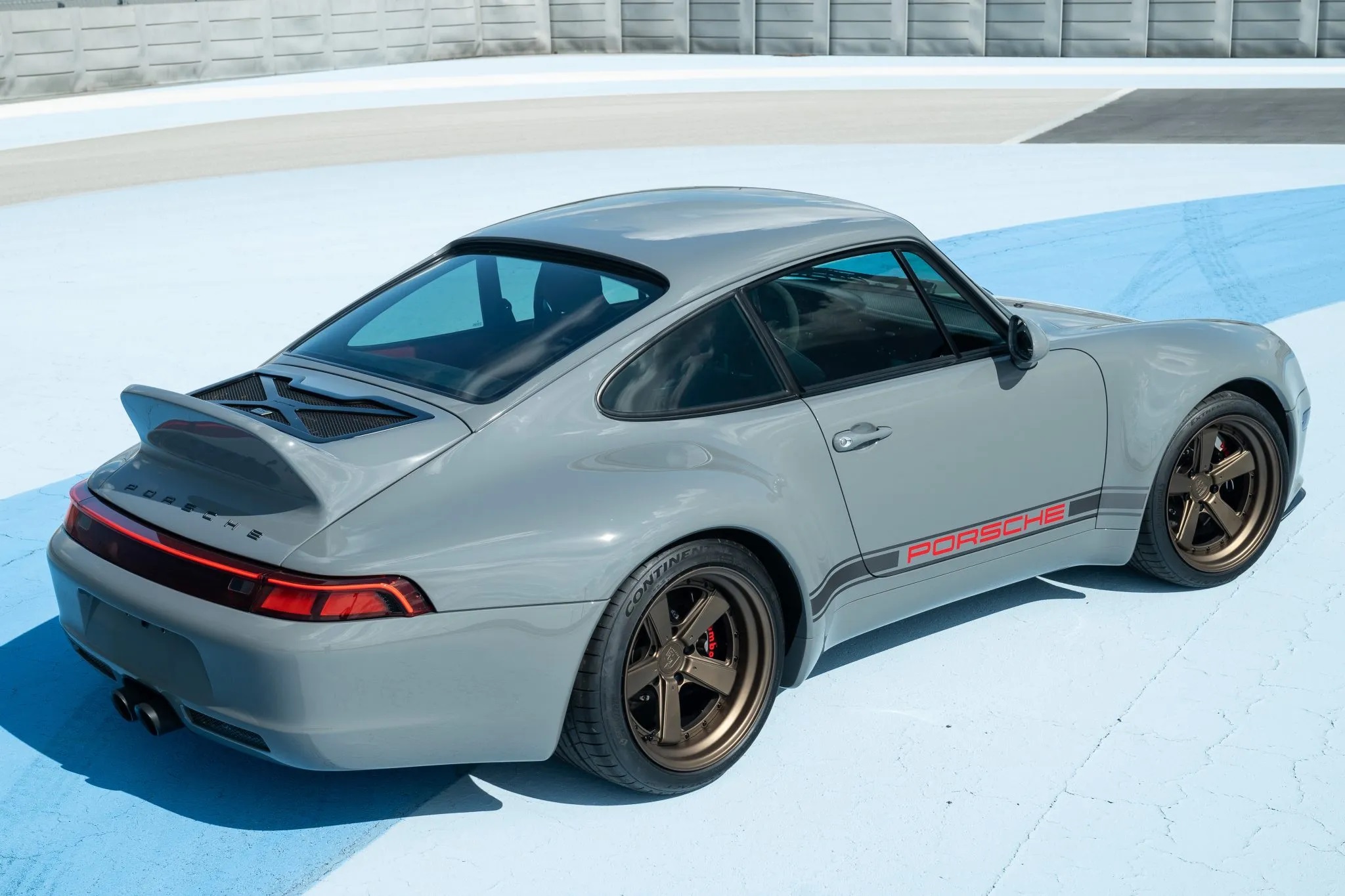 Performance enthusiasts will appreciate the 400R's specifications, including staggered-width 18-inch forged aluminum wheels finished in bronze, shod with Continental ExtremeContact Sport tires. The braking system has undergone significant upgrades, featuring new Brembo six-piston calipers at the front and four-piston calipers at the rear, clamping down on ventilated carbon-ceramic discs.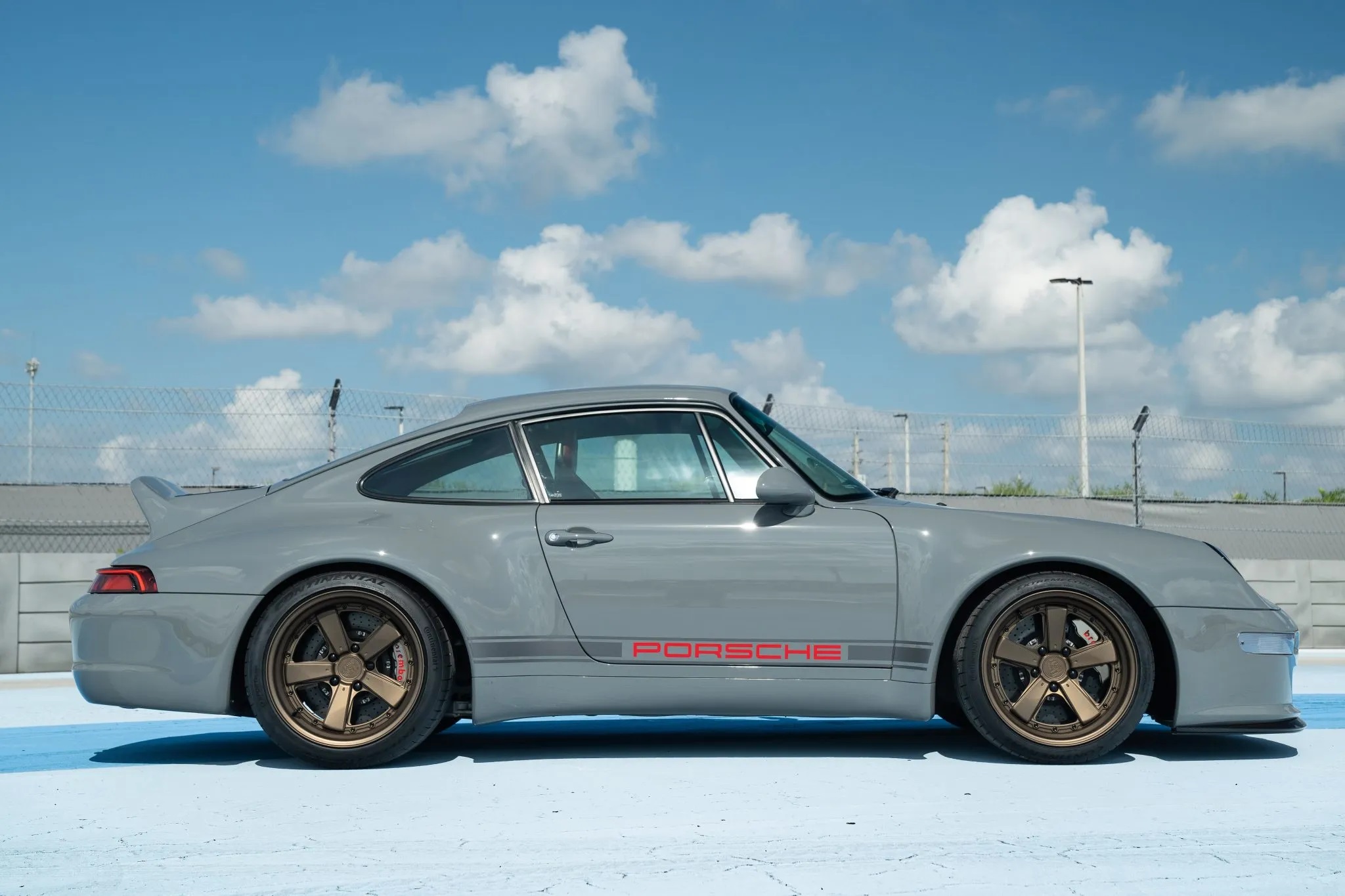 As for the interior, carbon fiber takes center stage, gracing elements such as the bucket seats, transmission tunnel, lower dashboard, and door panels, all enveloped in luxurious red leather. Additional carbon fiber accents contribute to the premium interior, while an Alcantara headliner completes the overall aesthetic.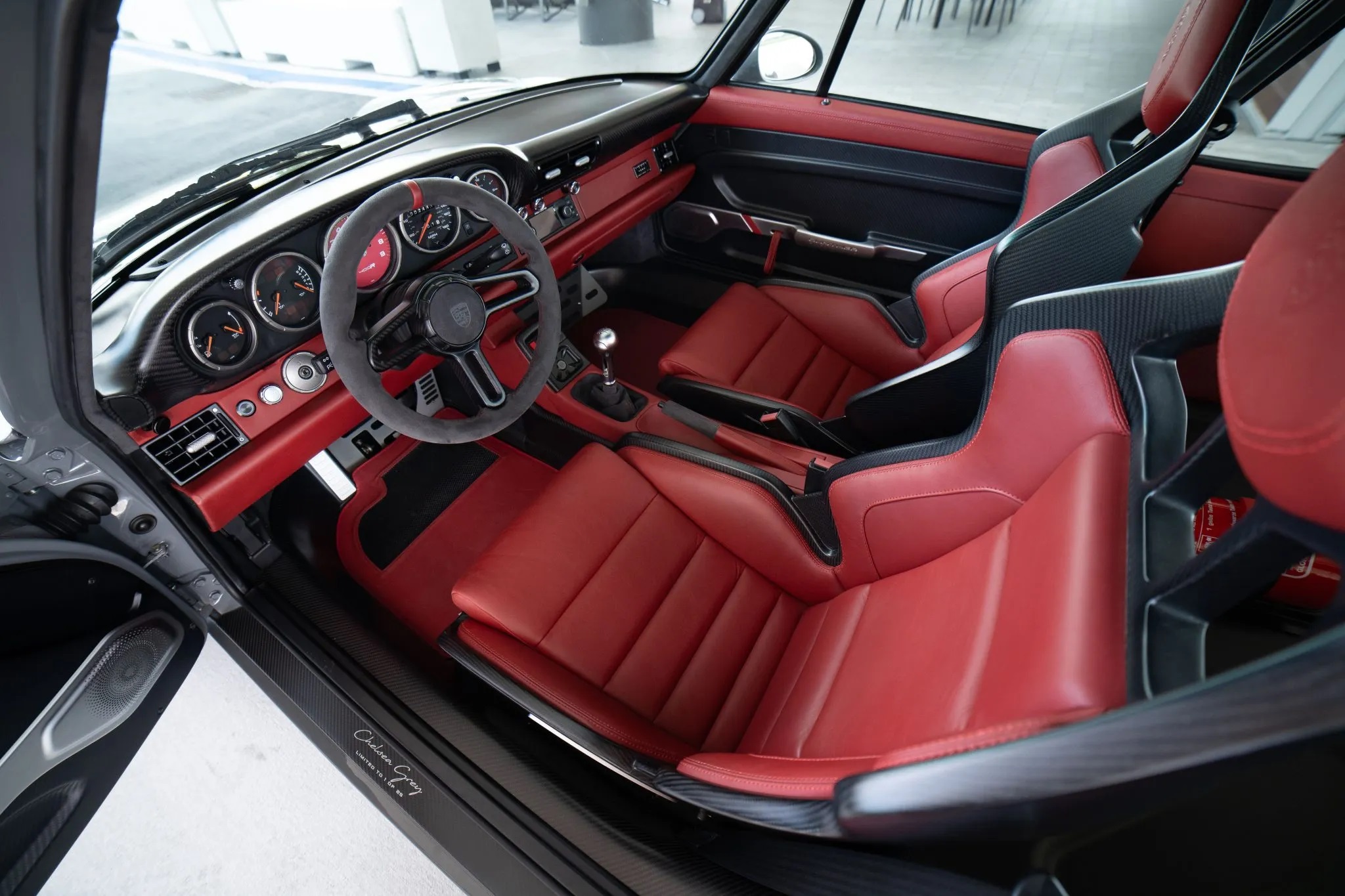 Power is derived from a 4.0-liter naturally-aspirated six-cylinder engine sourced from Rothsport Racing, paired with a Getrag G50 six-speed manual transmission. This powerful combination ensures an engaging driving experience that appeals to purists, with the rear wheels serving as the conduit for the 400R's connection to the road, delivering a driving sensation closely aligned with the essence of the 911.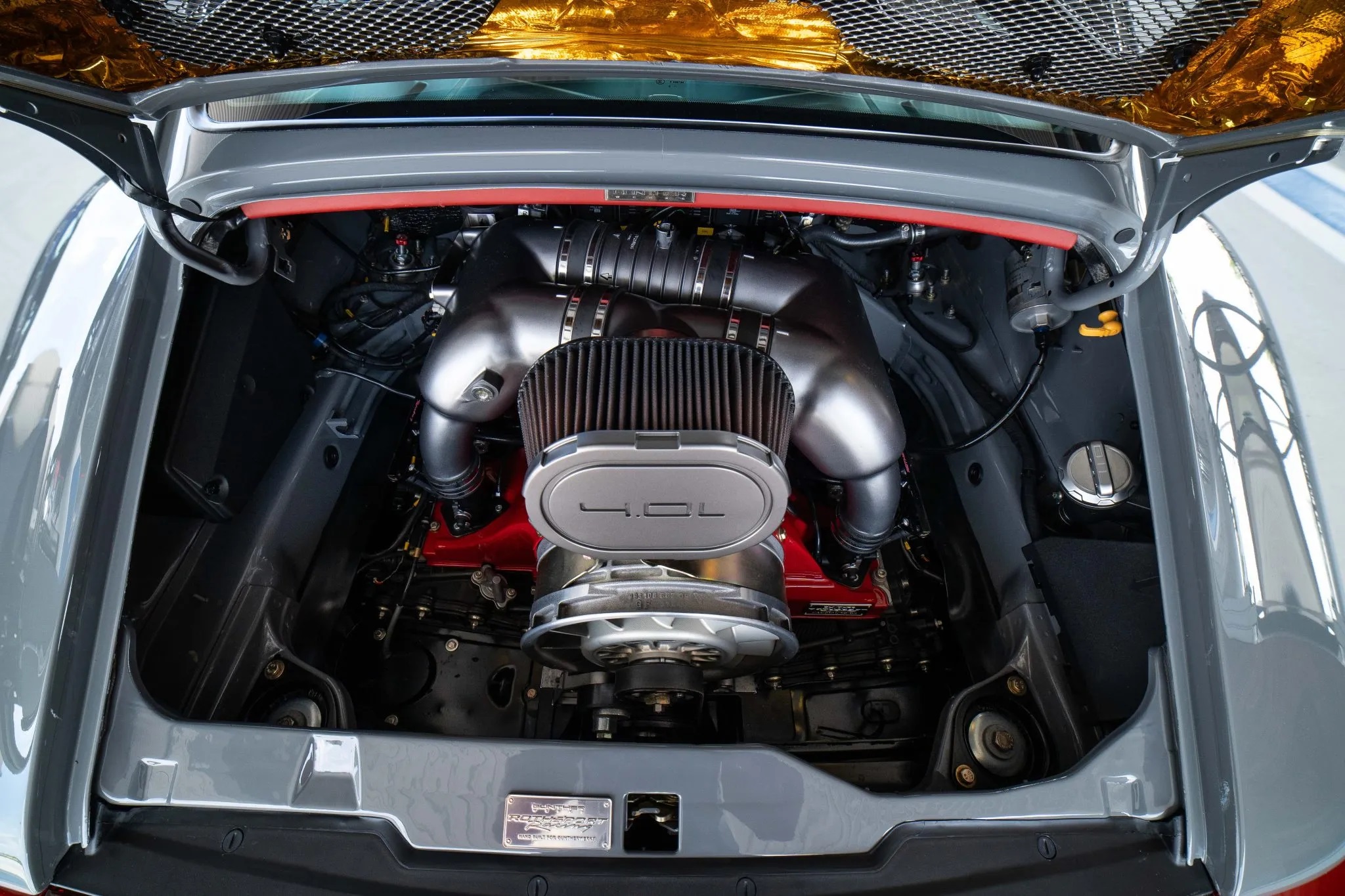 Having covered a mere 2,400 miles, the Chelsea Grey Commission is currently available for bidding on Bring a Trailer. At the time of this writing, the highest bid stands at $1.1 million.
Source: Bring A Trailer