Porsche Cayman 981 (3rd Gen)
The design was sleeker and more modern than the odd-looking earlier generation and it still looks great today. It got a longer wheelbase, wider tracks and lower overall height. The front and rear views of the 981 stay true to the Cayman with some distinct differences. The headlights become slightly sharper and more square. The power train of the 2014 Caymans are probably the single biggest carry over item from the previous model. The 9A1 engine first appeared in 2009 and continued on into the new 981 Caymans. The biggest difference we see in the 981 is that the Cayman engine displacement has been reduced from 2.9 L back down to 2.7 L. See all of our Porsche Cayman 981 Research.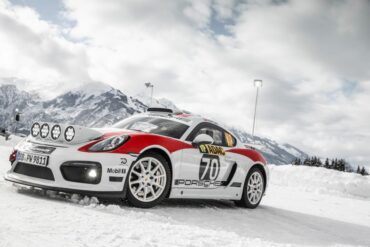 For testing purposes Porsche Motorsport built a few tarmac rally cars based on the Cayman 981 GT4 racing version. The Cayman rally car was the course car for the WRC (World Rally Championship) 2018 ADAC Rallye Deutschland. The FIA R-GT Cup was contested on tarmac rounds of the ERC and WRC, like the German WRC event. For Porsche, the entry of a concept study based on the near-production GT circuit race car was a critical test under real conditions.
Read More