(2015 – 2016)

Porsche Cayman GT4 Clubsport – Ultimate Guide

Official photos: 2015 November 18 / Premiere: 2015 November 18, Los Angeles Auto Show

The Cayman GT4 racing car was confusingly named as GT4 Clubsport. Before that, club sport versions were always street legal, but not the GT4 CS. The difference between real racing cars and amateur club racing cars is that you can drive the latter to the track days and back home.It's a mid-engined Porsche racing car. The 919 Hybrid was not made available for customer racing teams, so the RS Spyder had been the last mid-engined racing car that Porsche offered to its customers until the Cayman GT4 racing car.

The 981 GT4 racing version had the same 911 3.8-litre 283 kW engine as the street legal GT4. The GT4 racing version was available only with a unique 6-speed PDK gearbox (typical PDK of the time had 7 speeds and Porsche factory team uses sequential gearboxes for racing). The GT4 CS was solely destined for private racing drivers. The suspension was adapted from the 911 991 GT3 Cup car.

The size of the standard fuel tank was 90 litres. FIA-approved FT3 tanks were optionally available in 70- and 100-litre sizes. Although the 18″ wheels and tyres of the racing GT4 were much lighter than the 20″ units on the street version, at 1300 kg/2866 lb, the stripped out racing version was only 40 kg/88 lb lighter than the street legal version because of the full safety cage and heavier automatic gearbox.

Like all racing Porsches, the racing version of the GT4 was a Porsche Motorsport product that was ordered directly from Weissach and not from a Porsche dealer. The 981 GT4 racing car was a sales success for Porsche Motorsport with 421 cars sold!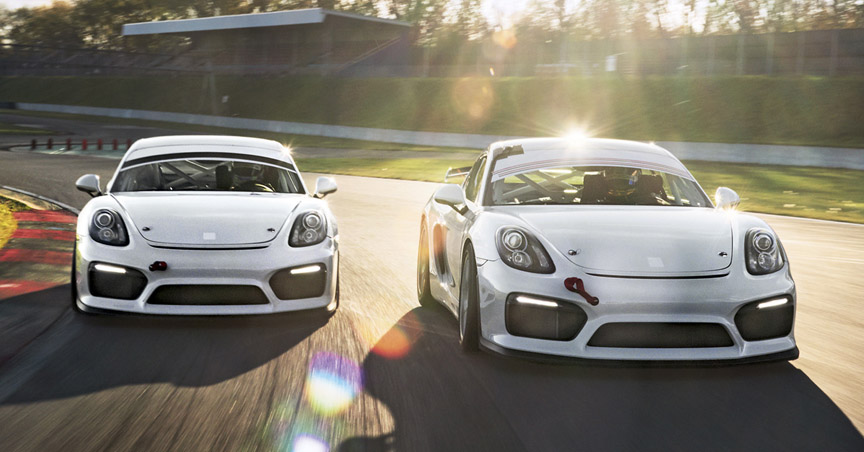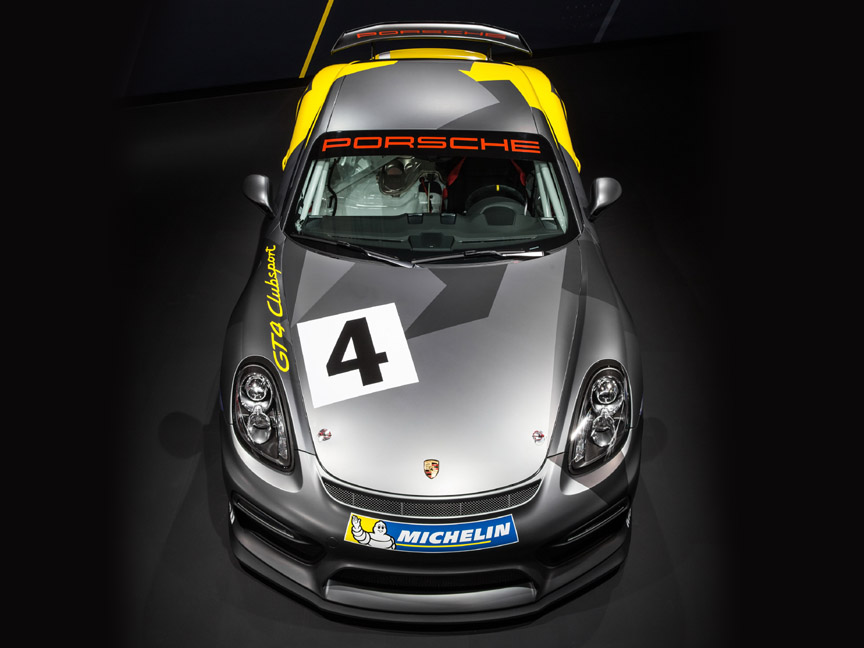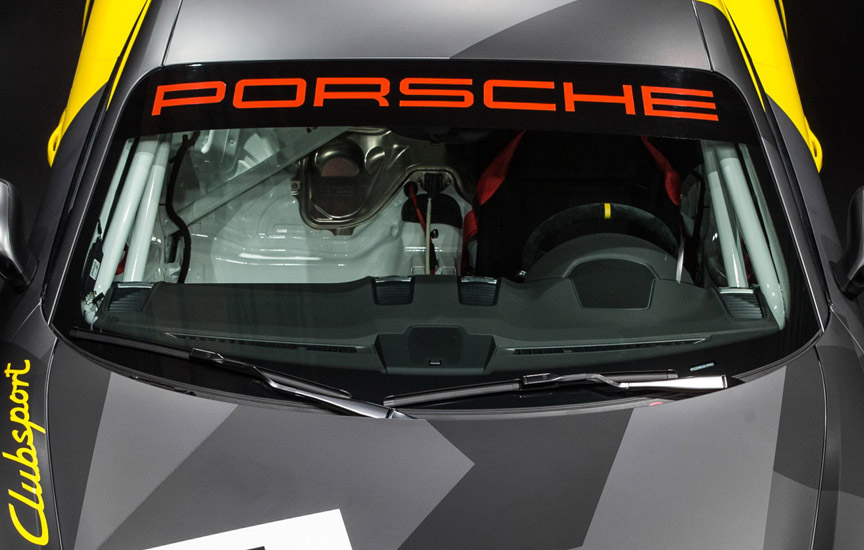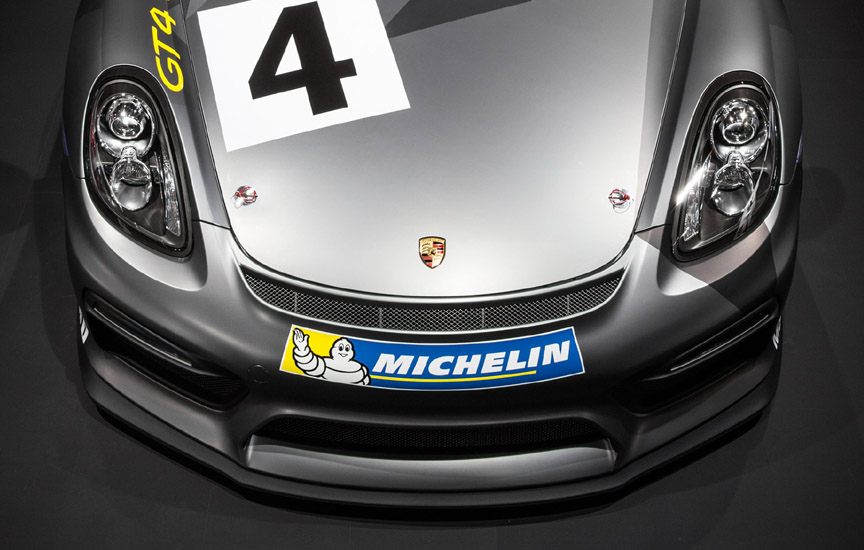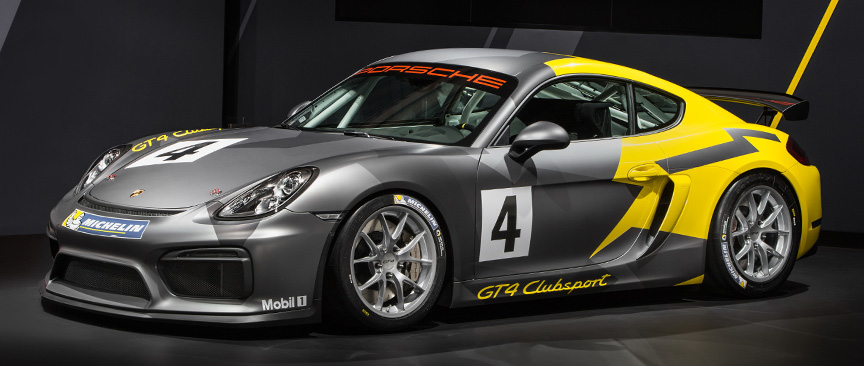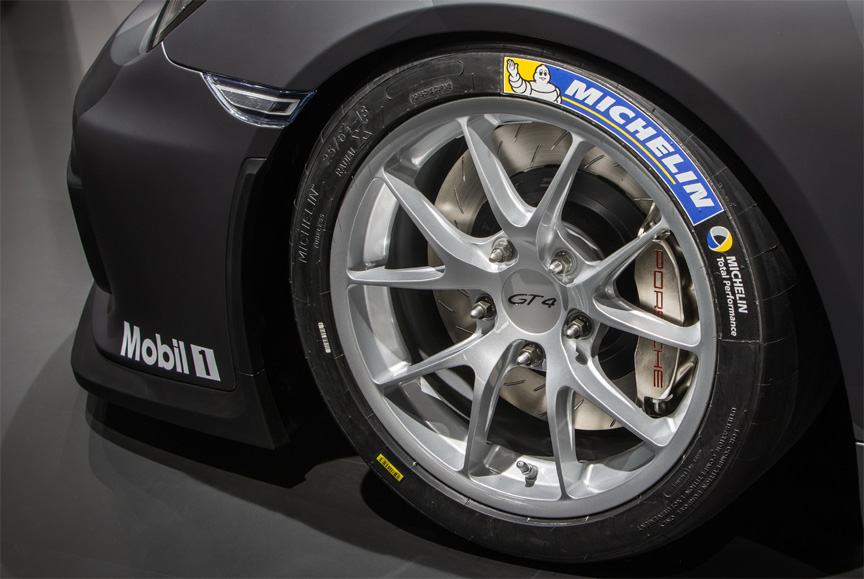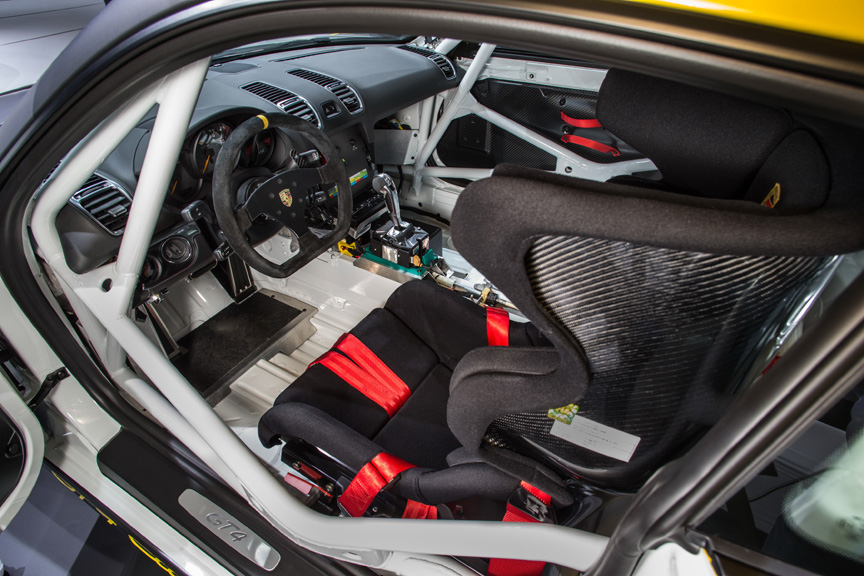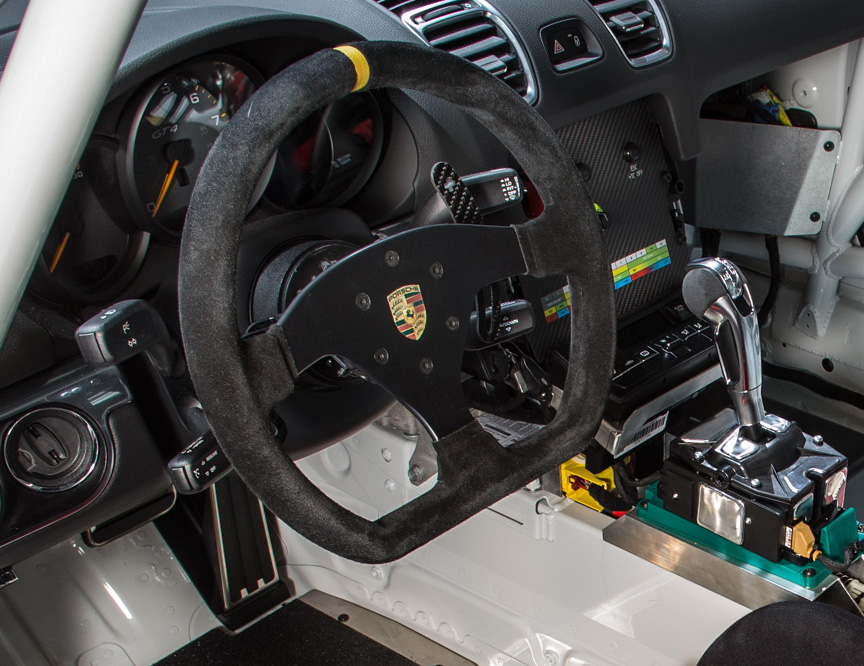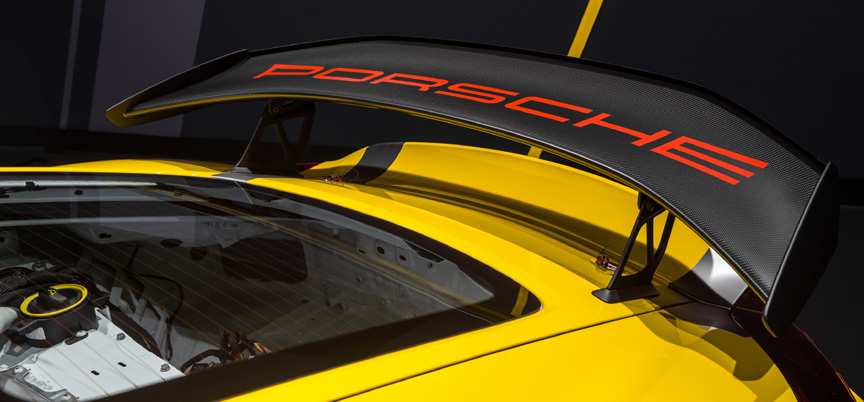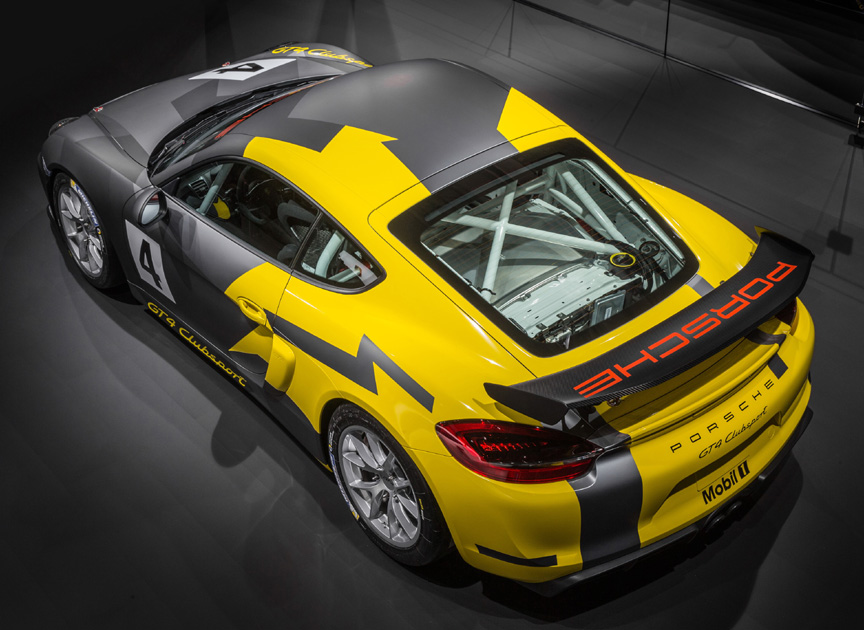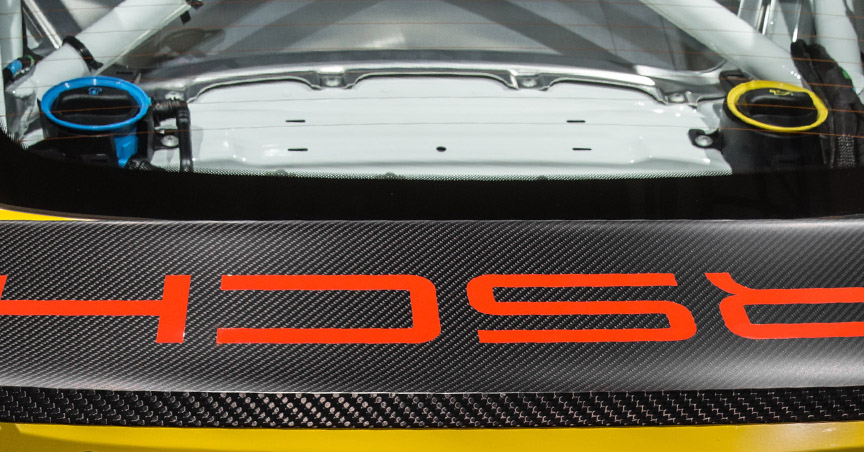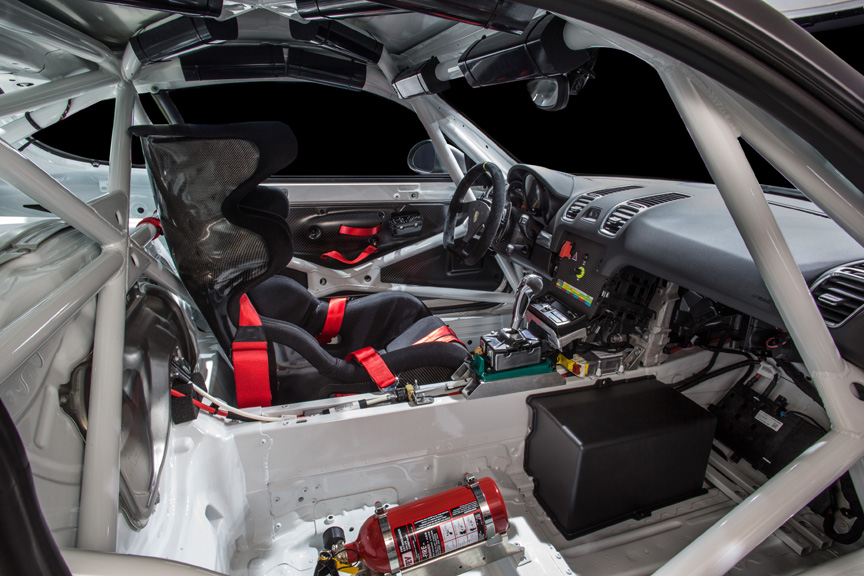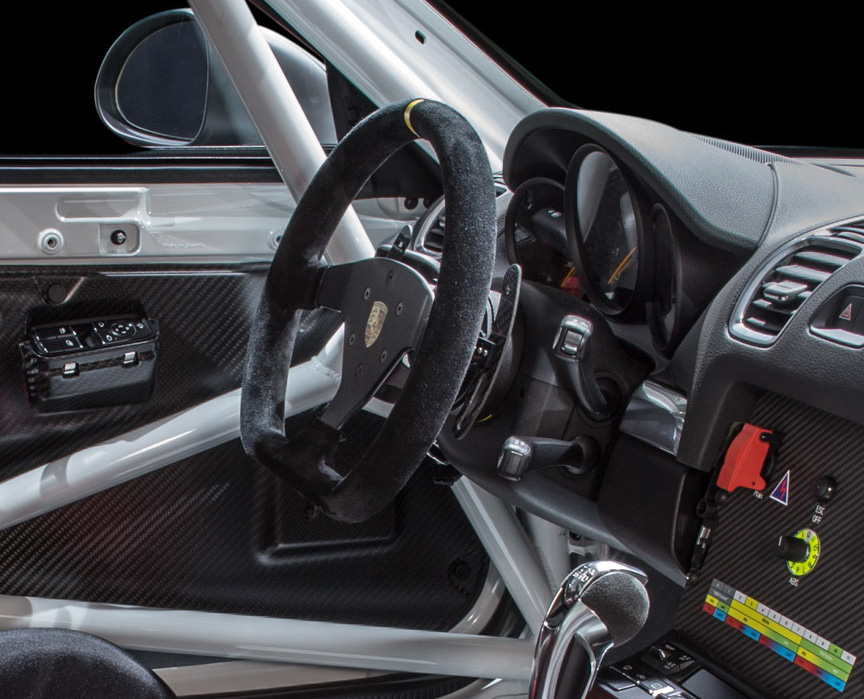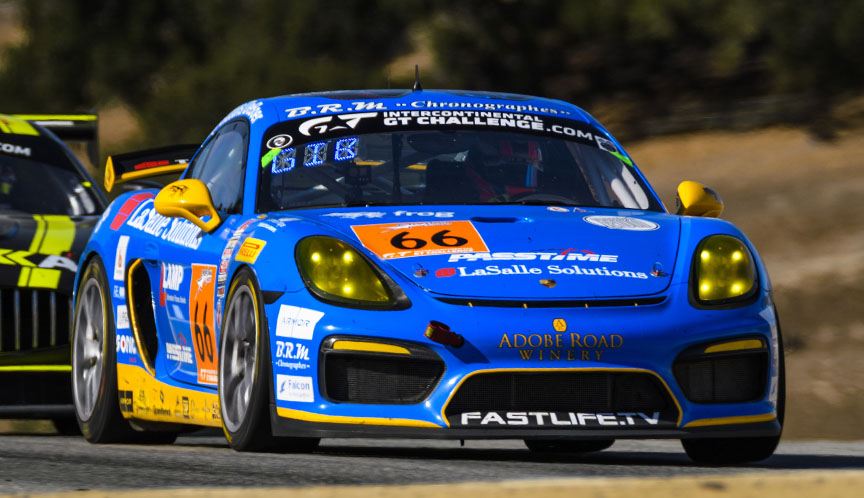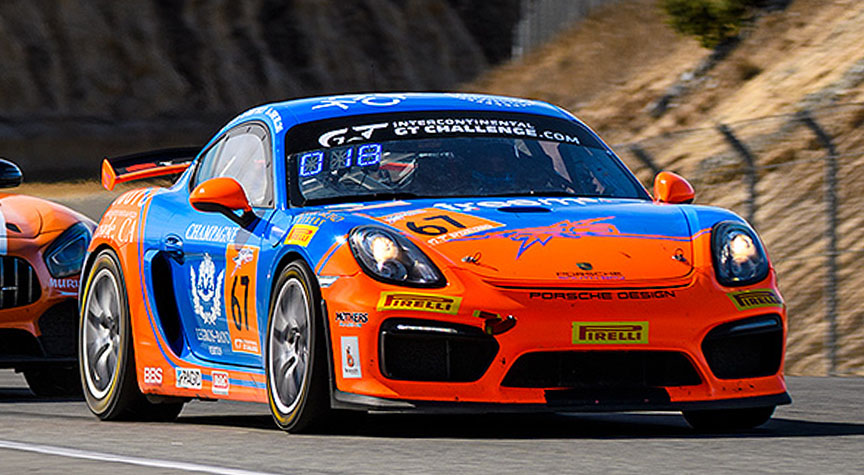 Specification Comparison
| | | | |
| --- | --- | --- | --- |
| Modification | Cayman 981 GT4 Racing | Cayman 981 GT4 Street | |
| Engine | 3.8B6 | 3.8B6 | 3.8B6 |
| kW | 283 | 283 | 350 |
| lb-ft | 309 | 309 | 324 |
| Nm | 420 | 420 | 440 |
| Gearbox | PDK 6-speed | manual 6-speed | PDK 7-speed |
| 60 mph | | 4.2 sec. | 3.3 sec. |
| 100 km/h | | 4.4 sec. | 3.5 sec. |
| 160 km/h | | 9.3 sec. | 7.5 sec. |
| 200 km/h | | 14.5 sec. | 11.4 sec. |
| mph | | 183 | 196 |
| km/h | | 295 | 315 |
| DIN kg | 1300 | 1340 | 1430 |
| DIN lb | 2866 | 2954 | 3153 |
| W/lb | 98.7 | 95.8 | 111 |
| W/kg | 218 | 211 | 245 |
| Nordschleife | | 7:40…45 | 7:30 |