Porsche Boxster 987 (2nd Gen)
The second generation Porsche Boxster came out in 2004 at the Geneva Motor Show and shared almost the same design with the first version of the car. It also shared a lot of components with its 997 generation 911 sibling which was released the same year. The second generation Boxster was known as the 987. Design wise, the second generation Boxster had distinctive front styling with different triangular headlights and a unique front fascia. The front air intakes got redesigned, as well as the rear bumper and stoplights. The 987 Boxster's base 2.7-liter engine and 3.2 Boxster S were largely carried over from the late 986, but a 12 lb weight savings was realized by eliminating the cast-iron bearing girdle inserts. Porsche introduced the face-lifted 987 for the 2009 model year. The updated Boxster featured a family of all-new engines with new designation. Check out all of our 2nd Generation Porsche Boxster Research.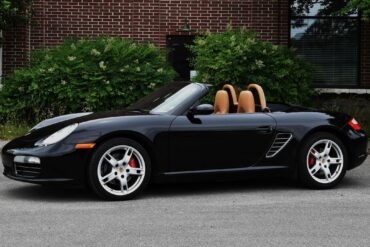 2008 987 Porsche Boxster & Porsche Boxster S Service Schedule This maintenance service schedule checklist is ONLY for the following...
Read More