Porsche Boxster 986 (1st Gen)
The Boxster was initially unveiled as a concept in 1993 at the Detroit Auto Show, before going on sale in the summer of 1996 (as a 1996 model year in the United States). The first 986-generation Boxsters to reach U.S. shores were 1997 model-year base cars, equipped with a mid-mounted 2.5-liter naturally aspirated flat-six. Thanks to dual overhead cams, four valves per cylinder, and a dry-sump lubrication system, the engine was able to make 201 horsepower and 181 lb-ft of torque, with a redline of 6700 rpm. Sending power to the rear wheels is a five-speed manual transmission or an optional five-speed Tiptronic automatic. The 0-60 sprint happens in 6.1 seconds, and top speed is 149 mph. With a curb weight just under 2800 pounds, it's almost guaranteed to put a smile on your face. The car received a significant update in 1999 for the 2000 model year and continued to be developed and updated until 2004. See all of our 1st Generation Porsche Boxster Research.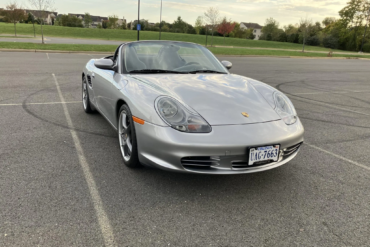 In 2004, the Boxster S Special Edition, also called 550 Spyder Boxster S Special Edition was introduced. To celebrate the...
Read More