It's been a good 2 years since the Porsche Taycan (the brand's first EV) debuted on the world stage. As time has unfolded, there's been no denying the positive impact and commercial success that the Taycan has brought to its automaker.
Sales figures for the Taycan have been excellent—in fact, it continues to be the brand's best seller, with the more recent influx of Cross Turismo models further cementing the Taycan's high-profile and influential spot within the Porsche roster.
It's here to stay, and it'll certainly be around for the welcome party when other EV models—such as the upcoming Macan EV and 718 EV—make their entrance.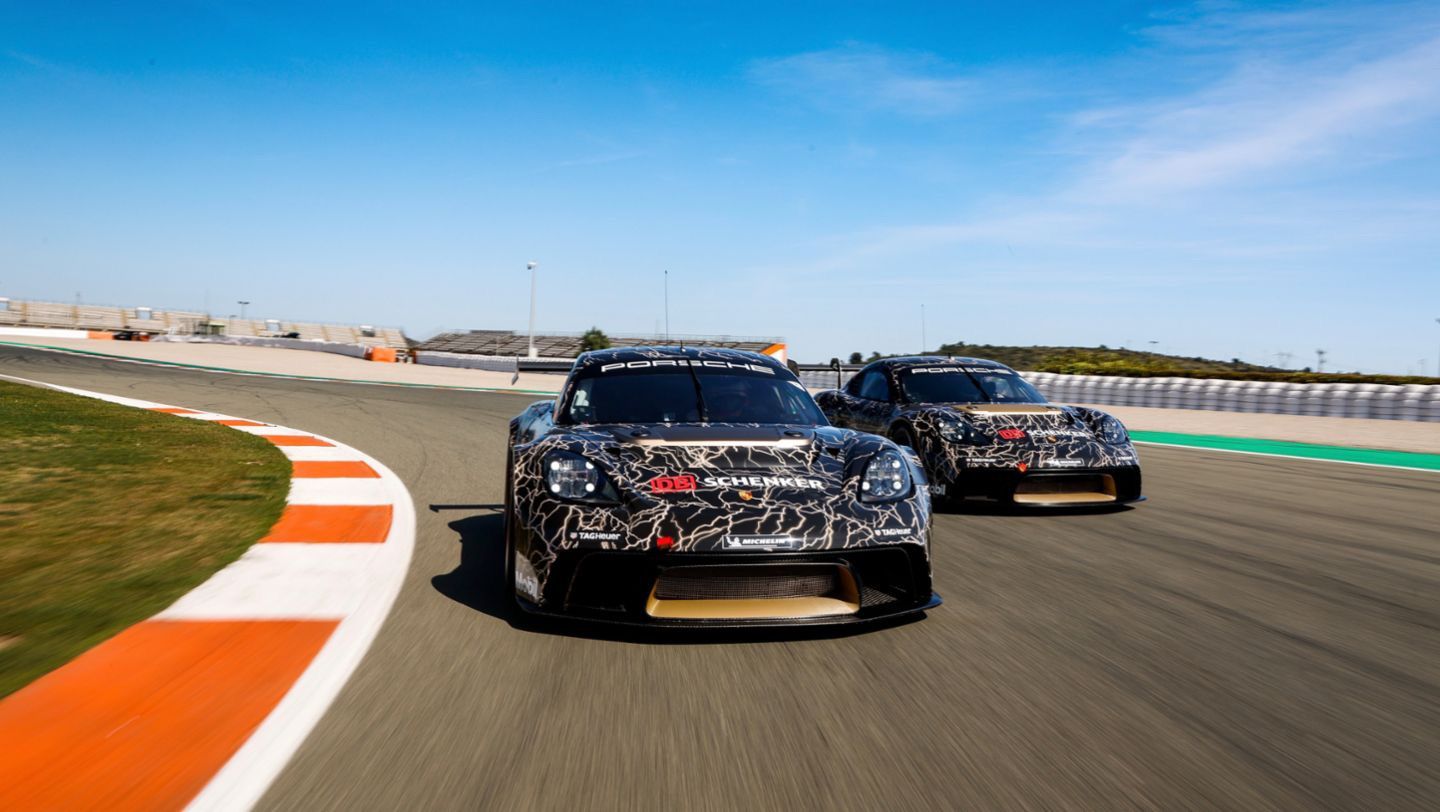 The future with Porsche EVs aplenty is upon us, and it's only going to get more prolific from here.
The Great Debate about EVs—from Porsche & Others
That being said, there remains a persistence of hotly debated issues with respect to EVs and their widespread viability. Rightfully so, too.
This includes matters relating to range, a lack of universally accessible charging infrastructure, cold weather performance, battery degradation, and even an EV's 'true versus perceived' environmental footprint. I've explored many of these issues firsthand in previous articles about owning a Porsche Taycan.
One topic that has been somewhat swept under the rug, or muffled out by all the other noise, is what the motorsport future looks like with reference to EVs.
What about Formula E?
Sure, Formula E already exists. Without a doubt, it shows us the impressive potential and prowess of fully-electric drivetrain technologies.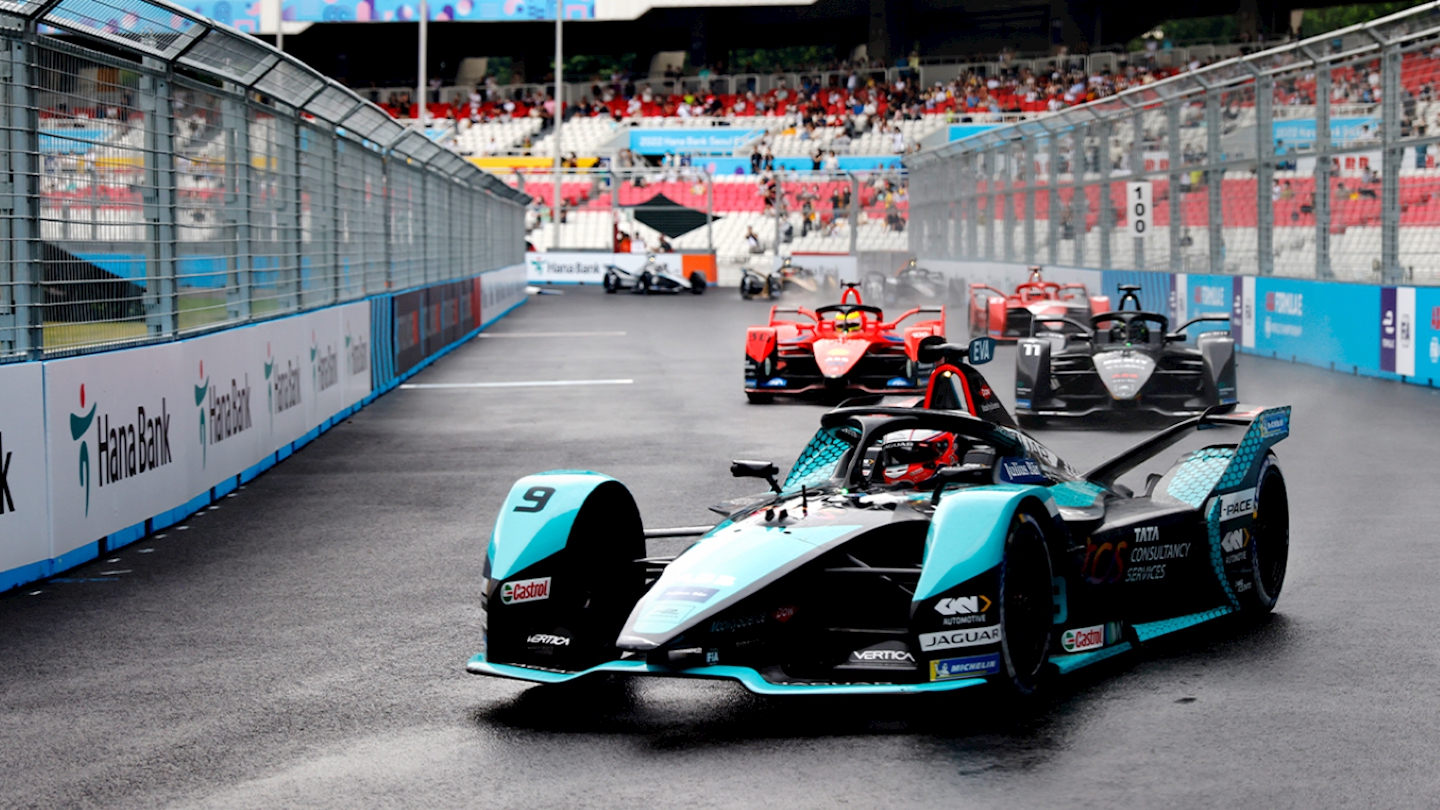 But it does so exclusively, at the very highest echelons of automobile performance and competitive racing. What about something for the rest of us? You know—the ladies and gents who'd like to bring their own Porsche EV road car to the racetrack and partake in an HPDE or lapping day.
It's something Porsche has done with their Caymans and 911s before, and they're expecting that they can do the same with their latest P-car. Herein lies a major stumbling block—it's not going to be anywhere near as simple to pull this off with an EV. At least not for now.
Those of us at the "grassroots motorsports" tier (as it's sometimes referred to), are left to our own devices, often succumbing to the lack of support structures required to make EV-motorsport a reality for the average consumer.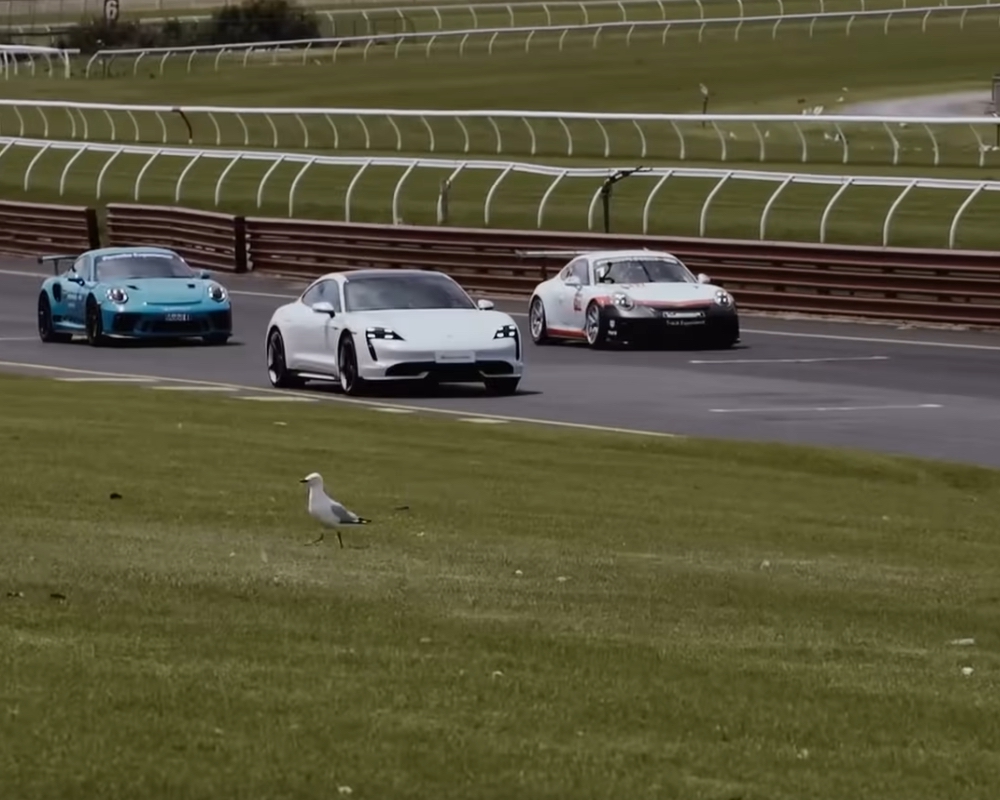 From my experience, this particular matter is not something that gets enough coverage. The general outcomes and current state-of-play worldwide, certainly support this narrative (or a lack thereof).
Porsche Has Already Proven that the Taycan Can Perform
Check the records and you can see the Taycan breaking numerous Nürburgring Nordschleife lap times. In a sense, this makes it feel more relatable than, say, an electric formula car (do you even know anyone that's been to a Formula E race?). This is all fine and dandy for the average consumer and makes for great content in Porsche's marketing brochures.
Yet, that exercise still tells us almost nothing about the car as a reliable, or at the very least, a reasonably feasible option for HPDEs, lapping, and any non-elite tier of competitive motor racing.
At these levels, you're pretty much "on your own" and don't have access to the elaborate support systems, which make feats like the 'ring time possible.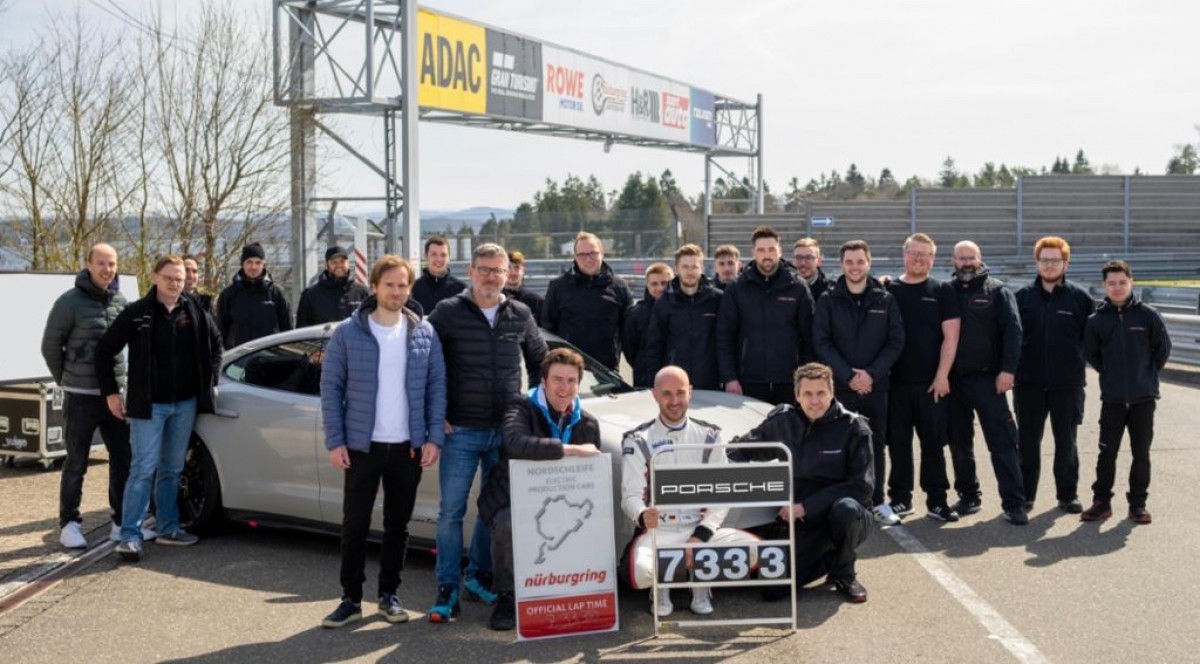 As impressively as these cars can perform in staged environments, these scenarios provide very little benefit or value to actual everyday owners. In a way, it's a census on only what's great about owning a Porsche EV, and nothing more.
Racing Porsche EVs: This Author's Opinion
I have first-hand experience with this. As part of my Porsche Taycan 4S ownership chronicles—published on our sister site, supercars.net—I documented my entire experience with my own Porsche EV on a racetrack.
This included the journey there and back—something which has heightened relevance when factors such as highway range and charging requirements come into play.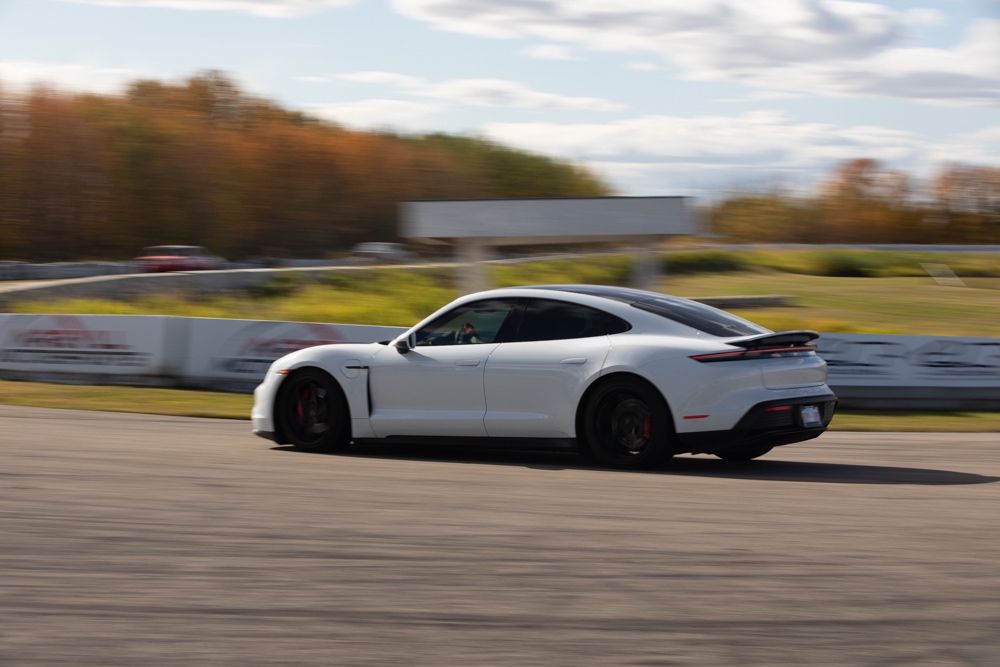 Ultimately, it proved to be a daunting endeavor, which was rewarded with very little time on the track. Perhaps the events being crammed into a single day had exacerbated things, but that also meant that it wasn't a drawn-out experience, which in itself, is a positive.
Therefore, I thought it was best to divide my journal into a 3-part series and titled it "Porsche Taycan 4S—My First Long Distance Trip", excluding any "racetrack" verbiage, which might have been a bit misleading.
Range Anxiety Gets Amped Up at the Racetrack
One of the key points I brought up in my documentary (Part 2) was:
"The rate of battery energy discharge during high-performance driving makes the tracking experience of a Taycan more of a novelty than a serious/competitive one. During my two 10–15-minute sessions while on the racetrack, I was losing ~4% of a full charge per lap (I also have the optional-for-the-4S high capacity 93.4 kWh battery). At Castrol Raceway, which is not a high-speed course, each lap in the car was completed in the high 1:20 range. The math says that I was able to complete around 8-10 laps per session (beginning with a ~73% charge) before needing to worry about juicing up…."
With no fast charger anywhere within 25 miles of the racetrack, this ultimately posed a problem of which the consequences ended up being quite predictable. Having to sweat about running out of battery life after just a few laps on the course is no way to go about enjoying a track day.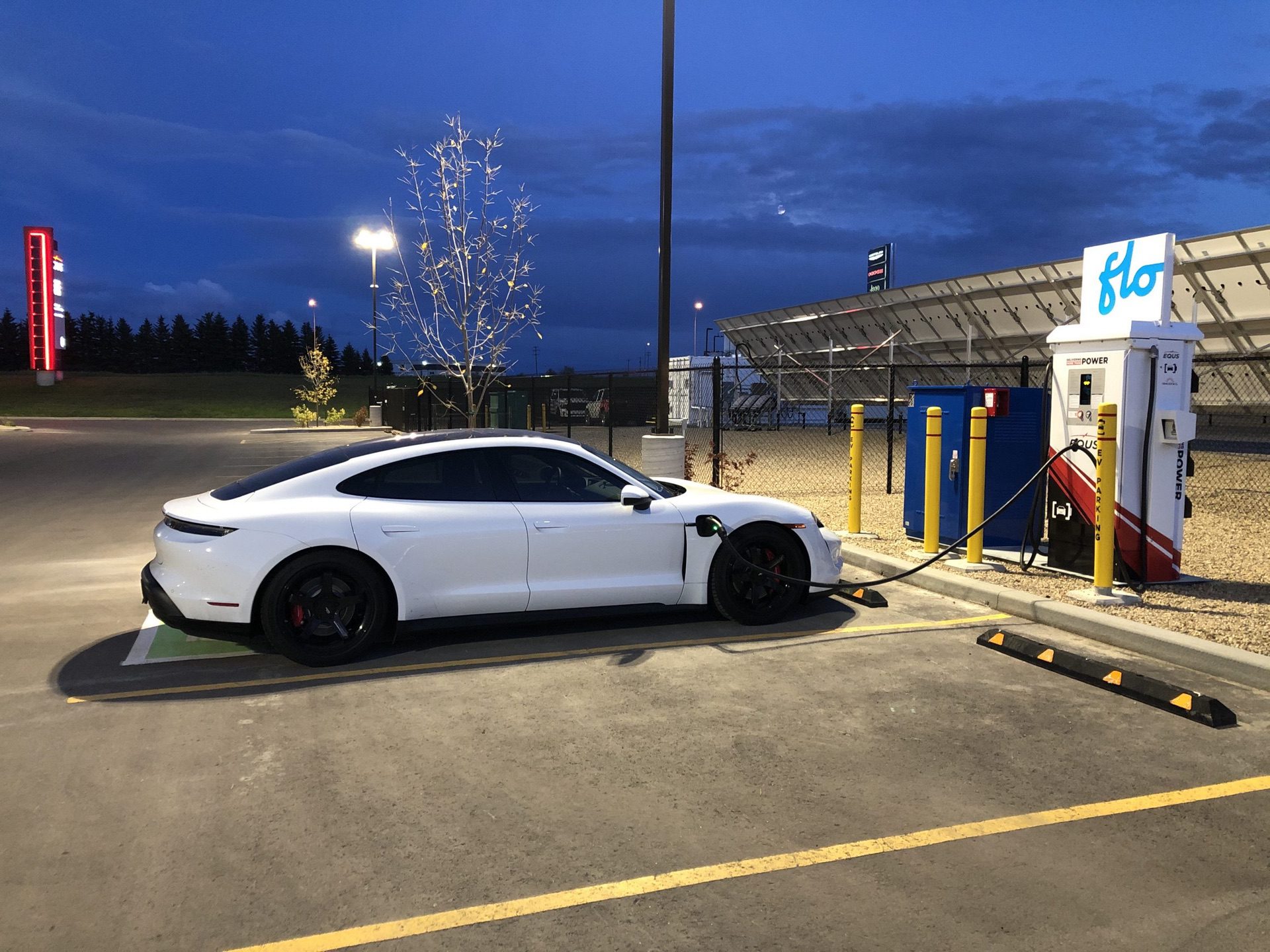 Remember, getting to as low as say, a 5% or 10% remaining charge wasn't the indicator at which I had to start thinking about pitting in and then making my way across town to plug-in.
In fact, a 30% state-of-charge was as far as I was willing to push it. Otherwise, I could risk "bricking" the car before safely making it to the nearest charger, or at best, be stuck at one for that much longer waiting to "fill up".
Either way, I didn't want to find out what lengths I would've had to go through to get the car moving again had I achieved the dreaded 0% point of singularity. Oh, and let's not forget to mention that fast chargers currently only "charge fast" up to around an 80% state-of-charge—beyond that, the intake goes from more of a dump, to a trickle.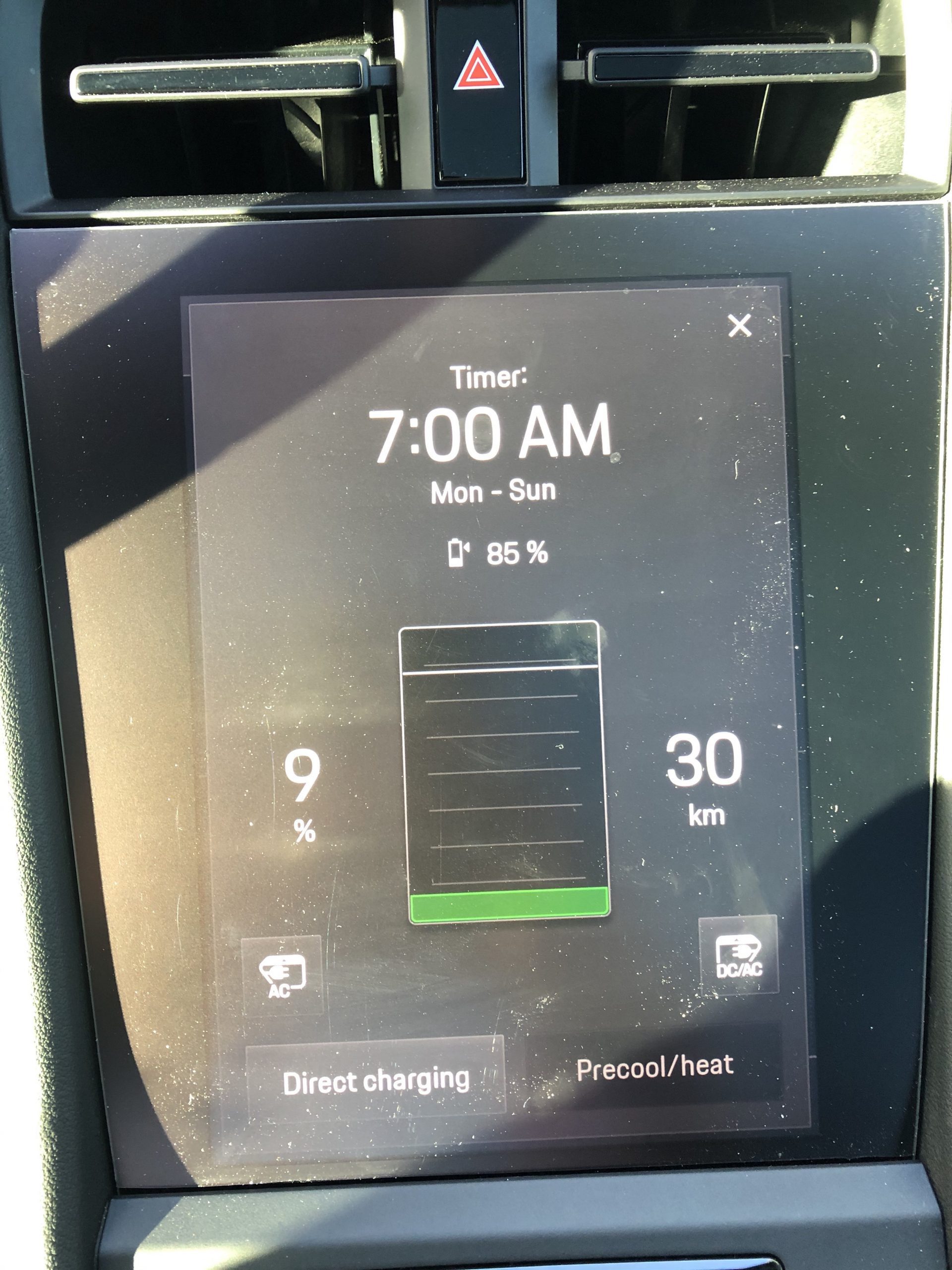 That means if I didn't want to spend more than an hour waiting (at the best charging option available at the time), I'd have to pull the plug well before reaching full capacity.
As per quoting myself earlier, I'd arrive back at the racetrack with around a 70% charge, netting me roughly 40% of usable on-track currency before that session would be over.
At the given rate of discharge per lap (4%), that would be good for around 10 sub-minute-thirty laps, give or take and depending on how hard I was pushing it.
Overall, the day turned out to be quite enlightening, but at the same time, pretty crap—I believe I spent close to half the day in my car, plugged into a charger.
Solutions are Simple (But Only in Theory)
Suffice to say, the ceiling is low right now for anyone looking to progress their enjoyment of motorsport through the vantage of an electric car. This is a shame really, as Porsche has produced an otherwise brilliantly capable car for the racetrack by almost all meaningful performance metrics.
Of course, your circumstances—and therefore your personal experiences—could be entirely different, depending on where you live and what racetrack facility you have regular access to. Otherwise, for most of us, this is simply not feasible until a reliable, convenient, and abundant fast/supercharging network is accessible.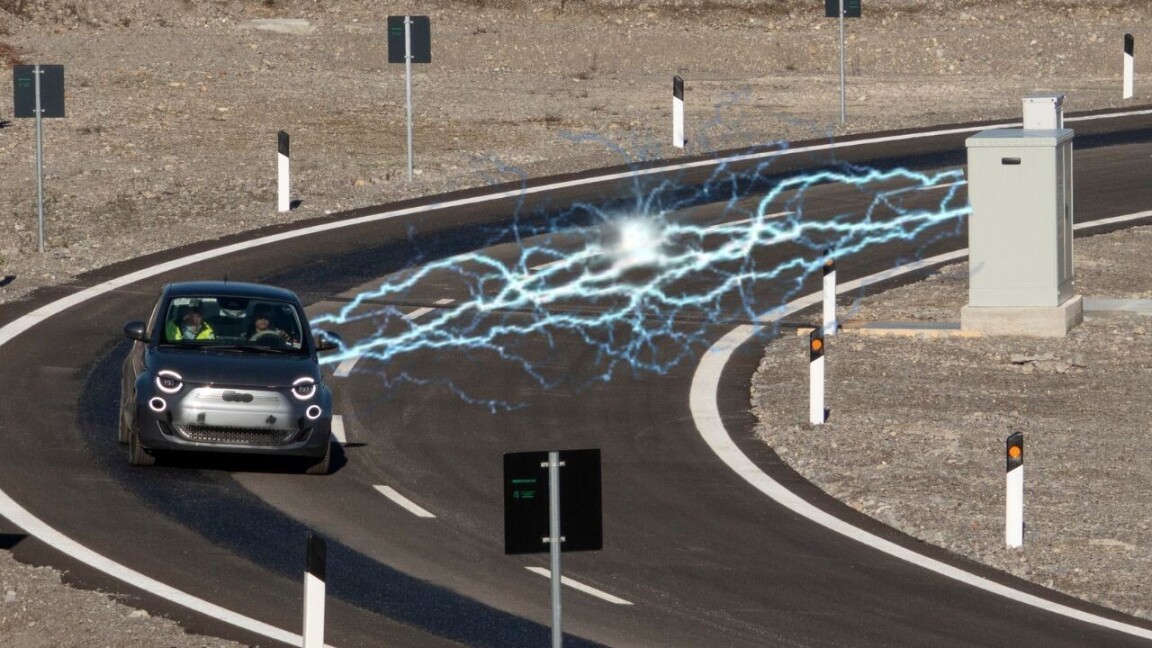 Based on the current technology, it takes around 20 minutes to charge from 5% to 80% at the fastest charging stations available. That's not bad.
Yet it's also far from ideal. Let's say a generous racetrack facility installs 2, maybe 3, charging stations on their premises. But what would happen if there were say, 20 EVs, lapping at an event that day?
And yes, that could happen. In fact, that's what's supposed to happen based on the future that's being pitched to us by the government and automakers. In this scenario, those owners' days might end up being no different than mine, even with on-site convenience supposedly making things much more workable.
Alright. So, obviously the solution is to just build a lot of charging stations. In fact, if you could have one for every car—just at the racetrack, at least—then problem solved, right? Unfortunately, this is just as obviously a difficult feat to achieve on any sort of significant scale.
What Needs to Happen to Make Porsche EVs Viable at Racetracks?
I would go even further and say—as I have, ever since my first and only experience going to the racetrack—that the only solution is to have on-site charging stations at the racetrack facilities we go to.
Racetracks with Superchargers
We don't just need the typical wall box plug-ins we see at malls and grocery store stalls. Not the 50-150 kW "fast" chargers found at car dealerships. Actual superchargers. 350 kW minimum capacity. Let's go.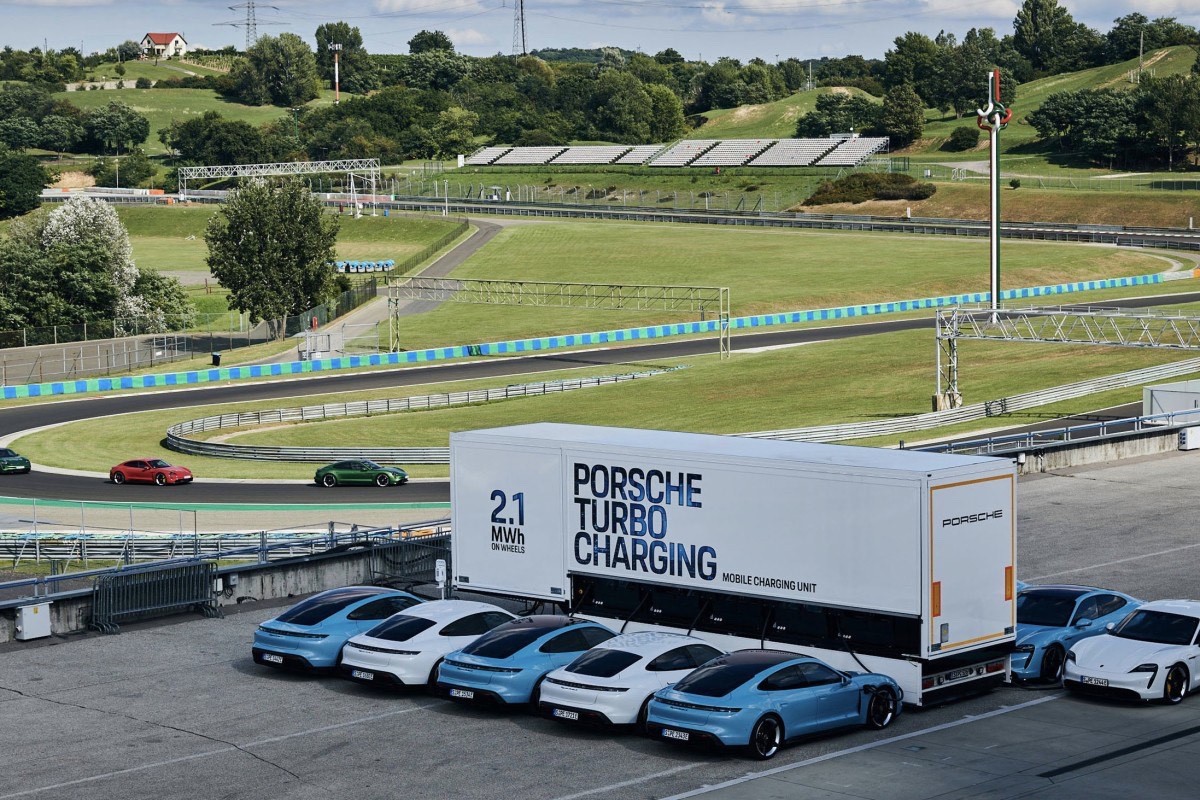 Things can start off on a smaller scale, but the pace would need to pick up sooner than later—especially for a roadmap leading to 50% and 100% of new vehicle sales being comprised of EVs by 2030 and 2040, respectively.
Faster Development of Charging Infrastructure for Porsche EVs
A quick search on Google with a simple term such as "racetracks with EV chargers", will indicate that some facilities have certainly jumped on the forward-thinking bandwagon. However, it's still a very sparsely occupied one at that, as some of the first search results—such as www.trackmyev.com—will reveal on their website.
Before you start thinking that the 17 tracks mentioned is in any way a noteworthy list, a closer look reveals that many of the venues only have "nearby" stations marked. Barely half of them—I counted 9—actually offer on-site charging stations. Of those 9, some of them are Tesla-only. Boooooo—I know, right?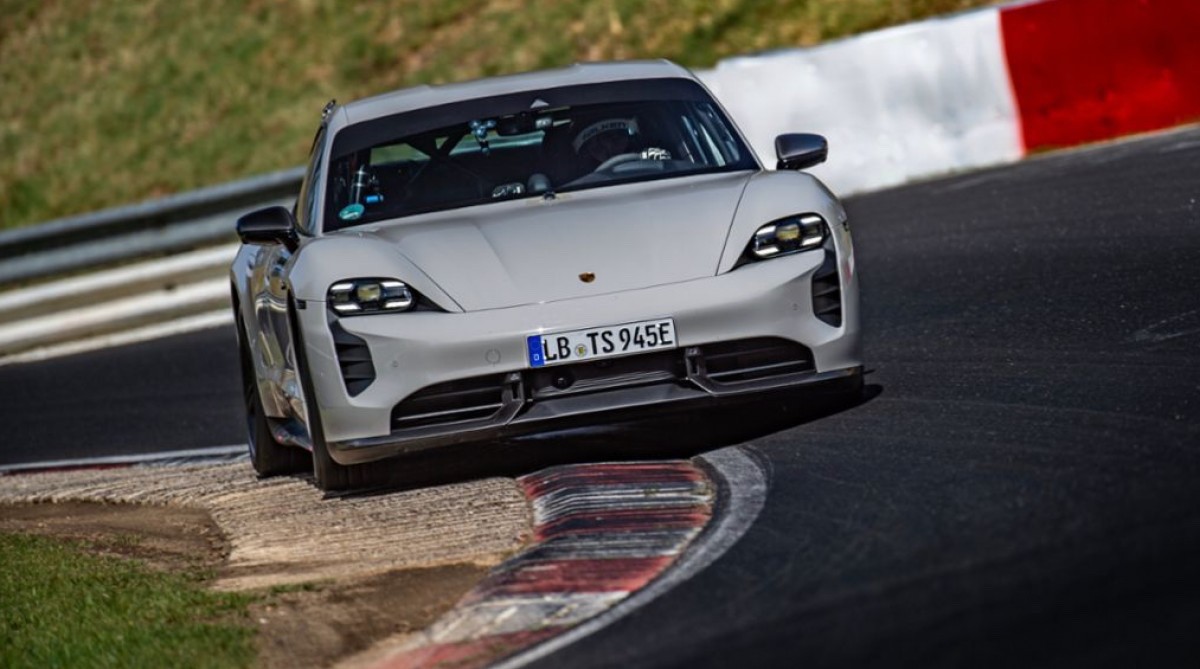 In some instances, the closest "nearby" stations are a 30-min drive away. While I believe that those are unacceptable in terms of being a viable charging solution, I respect the pure intentions of this website.
On that note, I'm not sure how up-to-date the list is. It's also only for US facilities, so it's possible that the situation could be different—and hopefully better—in other continents; though for the most part, I'm doubtful.
Someone Needs to "Take Charge" of EVs at Racetracks
I would like to believe that racetracks and motorsport facilities have a lot more flexibility and agility to act on this quickly than, say, the governments which preside over their jurisdictions.
Perhaps it's unfair to expect that it's their actions (or lack thereof) will ultimately determine where things stand, and where they're going with respect to EV motorsport for the masses. I realize that it's a lot to ask for.
But we're depending on them to take the initiative and lead the way. It's also up to us—the enthusiasts who see themselves on the racetrack 10 years or more, into the future—to support them, if not spark them into action.
We can start by bringing our EVs to the racetrack—as inconvenient as that might be right now—to showcase that there's a demand for fully-electric motorsport-ing. The bigger the wave, the better.
Taycan owners, I'm looking at you.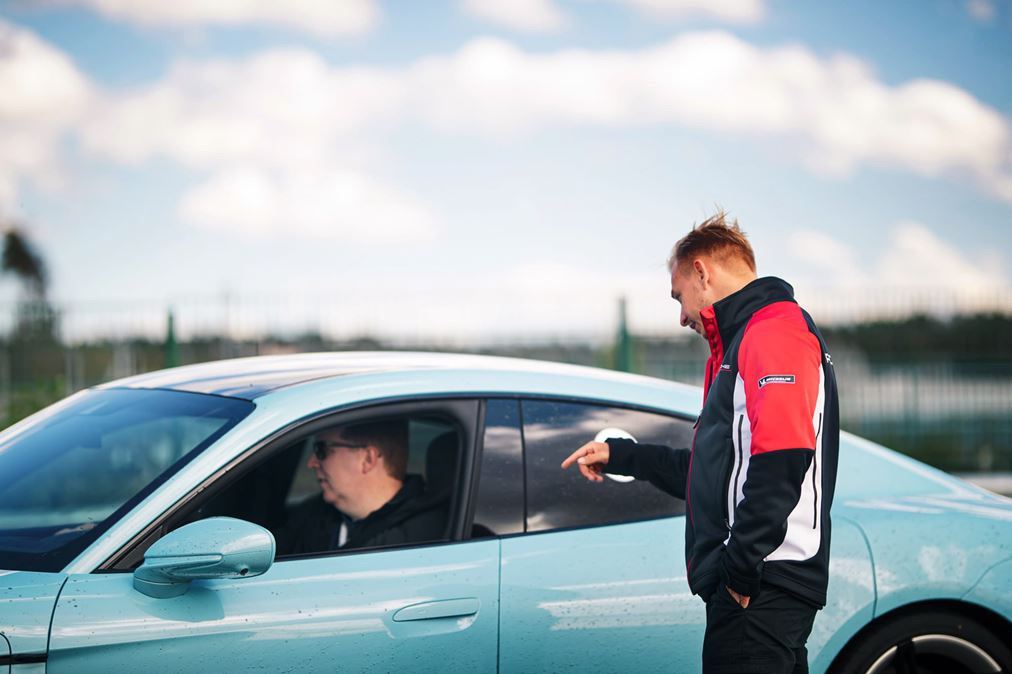 Demand typically drives investment, and this could create awareness—and ultimately, the funding needed to build on-site charging infrastructure—from third-party suitors like private investors and perhaps even the government.
In an ideal world, this could turn out to be a win-win situation for everyone involved.
So, who's going to step up and take the reins? Proactive racetrack facilities or reactive EV owners? Probably some sort of mish-mash or collaboration between the two parties, I'm guessing.
Either way, we need to spark this change—individually and collectively.