It's abundantly clear that many people love their brand or specific model of car, bike, scooter, what have you. Doing just the most basic search on Google, you will find discussion boards, forums, Reddit sections, Facebook pages, and, much like here, entire websites dedicated to one brand. Own a Corvette? Corvsport.com is where you want to be. Enjoy classic race cars and cars that defined the decades they come from? SportsCarDigest.com is your site.
Yet, out of all these brands, a few filter through and rise to the top—the brands that people want to own. It may be a status symbol, such as owning a Roomba instead of a hand-operated vacuum. It might be competitive electronics, such as in the now two-decades-old war of consoles between Sony and Microsoft (PlayStation and XBox), with fervent supporters for each side. Brands have become status symbols in Western society, and perhaps none are more blatant and visible than the cars we drive.
After a slight sales slump in the late 2000s, Porsche is now selling more cars every year. Those cars—even the "entry level" Boxster and Cayman models—are retaining their value extremely well, almost to the point where it's circumventing the "drive it off the lot, lose 25% of its value" adage.
What's happening in the world, and specifically with Porsche, that is driving this phenomenon? Is this a trend that's going to continue, or a bubble that's set to burst? That is what we are investigating with this article.
As a note, part of this article is based on cold, hard numbers, and part of it is based on subjective opinion, despite attempts to be as objective as possible. This is a Porsche site, so some bias is to be expected!
Porsche: The Market Value & Appreciation Leader
Just why are Porsches so popular? There really is no one particular reason; but rather a combination of factors that all boil down to market appreciation and value retention.
Probably the most critical of those answers is the fact that Porsches are, by and large, usable as daily drivers. This taps into a market idea that originated, and still exists, primarily in Europe—that of the "hot hatchback."
The whole idea of the hot hatchback was to take a practical car, like a VW Golf, and then soup it up. Engineer a nearly telepathic steering rack, a subtle but significant suspension drop and redone geometry, and top it off with adding a turbocharger to the engine, and you get the Golf GTI. The only real difference is that Porsche starts at the Golf GTI level and builds from there.
Yet, even with a $200,000+ 992 911 Turbo S with your preferred options, you can still drive it comfortably and efficiently around the city. It has enough clearance to ride over speed bumps without worrying about scraping the underside. It has enough suspension travel to smooth out the cracks and heaves in the road, and it even has enough storage space in the front to be able to carry a bag or two of groceries, a backpack for a day hike, and the like.
Yet, when the time is right and you want to wind it up, that same Turbo S becomes a land-based cruise missile, plastering an utterly stupid grin on your face that you don't care if anyone sees because you're having so much fun.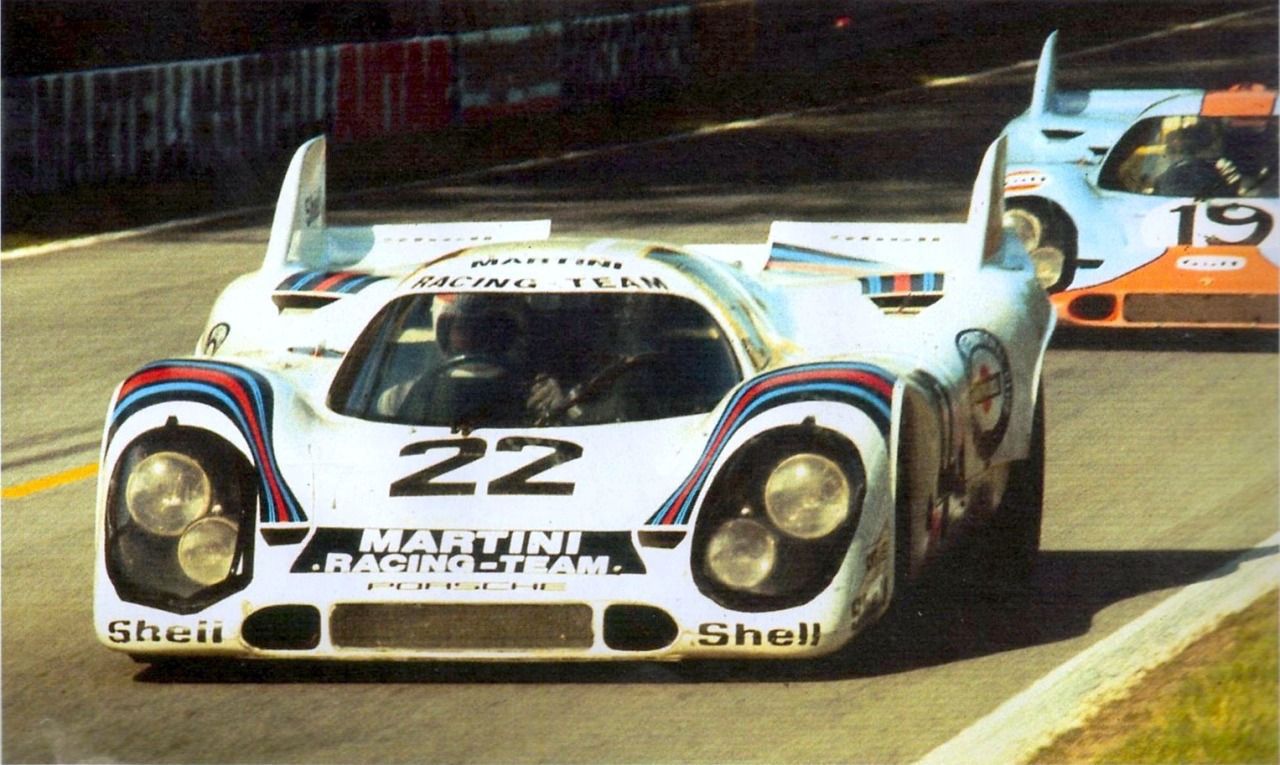 Another answer for Porsche's market value is pedigree. Despite the subtle road cars that can turn into track-devouring monsters at the lowering of your right foot, Porsche has been racing cars since the company first formed. Porsche are multiple times Le Mans champions, world endurance champions, and they were the company that broke Audi's stranglehold on the hybrid era of endurance racing, winning three times back to back at the 24 Hours of Le Mans. When Porsche goes racing, they do not go quietly or gently, like their road cars. They go to win.
As well, racing gives Porsche a great "rolling laboratory" to research and develop technologies that will trickle down to their road cars. The variable-vane turbochargers in the 997 Turbo? Those came down from the racing technologies department. The engine from the Carrera GT? That was originally a 5.5L V10 destined for an LMP1 race car, repurposed to be used in a road car.
The performance hybrid technology in the 918 hypercar? There's a reason the race car version is the LMP 919 Hybrid, as it was developed by the same team at the same time—one for the road and one for the racetrack.
This is especially obvious in the GT-styled cars of the 911 range, as they are tantamount to road-going race cars. There is a reason that the Cayman GT4, the 911 GT3, and the bonkers 911 GT2 MR all carry the GT badge, and that reason is simply Porsche's dominance in each of those categories of the International GT Championship. The road-going 911 GT3 is a lightweight, tweaked version of the "normal" 911, with an aerodynamics package that was born and bred on the toughest race tracks in the world.
The Cayman GT4 is the road-going version of the most popular GT4 race car to enter the field in decades, which has won multiple races at a price that makes racing almost profitable. Race cars aren't cheap, but when you have the choice between a $300,000 Aston Martin GT4 Vantage or a $200,000 Porsche Cayman GT4 RS Clubsport, sometimes simple numbers speak volumes.
It's a car with a low price of entry (for a race team at least), with excellent customer racing support, a nearly perfect 50/50 weight distribution, and when driven well, it's incredibly easy on its tires and can even double stint them. There's a reason the Cayman is one of the most popular mid-field road-going sports cars: development on the race track has given the road car the ultimate handling and feel.
However, you can have all the tech in the world, and have a usable daily driver, and you still won't appreciate in the market as much as Porsche has unless you have the most important thing for any business, automotive or otherwise: repeat customers. While getting you onboard as a customer with a new car is the goal of every manufacturer, where Stuttgart differs is that they don't care if you bought your 911 new or are the 16th owner over 50 years; you're still a client that needs to be taken care of.
In fact, for that 16th-owner 911, there is an entire department at Porsche HQ dedicated to making older parts, restoring bodies and chassis, and generally helping keep the older cars on the road in Porsche Heritage.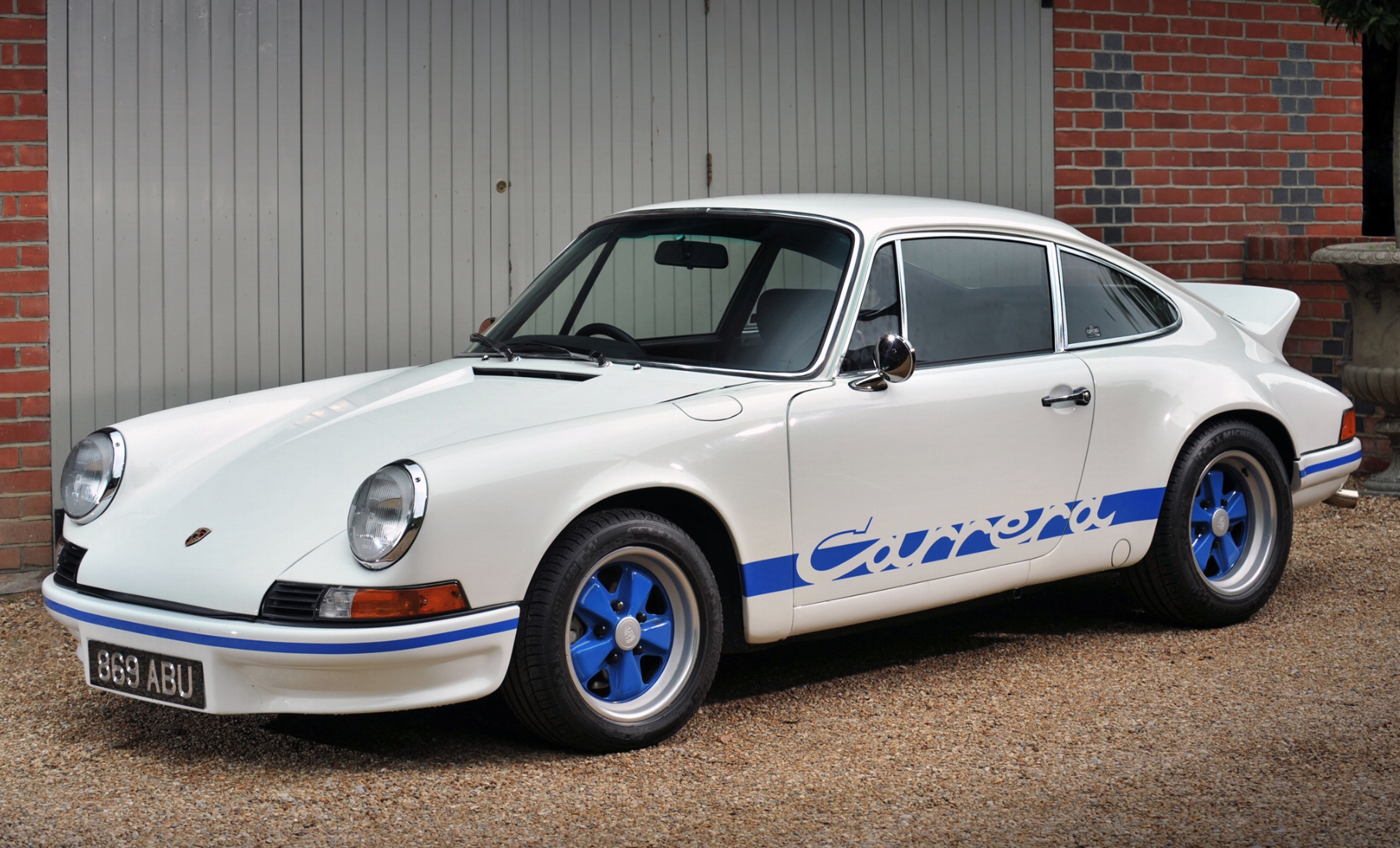 This translates into the second most crucial part of market appreciation, which is unpaid advertising or, in layman's terms, word of mouth. There are entire companies out there that do not have a marketing budget or department, instead relying on their reputation and repeat customers to say "Hey, I bought this from X business, and had a problem with it 6 months into owning it.
Instead of telling me to call the manufacturer, they took care of it quickly and replaced the broken bit. I'm definitely buying from X business again!" There is a reason that Porsche ads online are often just the car or SUV driving along a scenic road, either at sunset or with some really nice background, with the logo and the model name, and nothing else. The cars speak for themselves, and when you look them up online, by and large you will find positive experiences from both the company and the dealerships.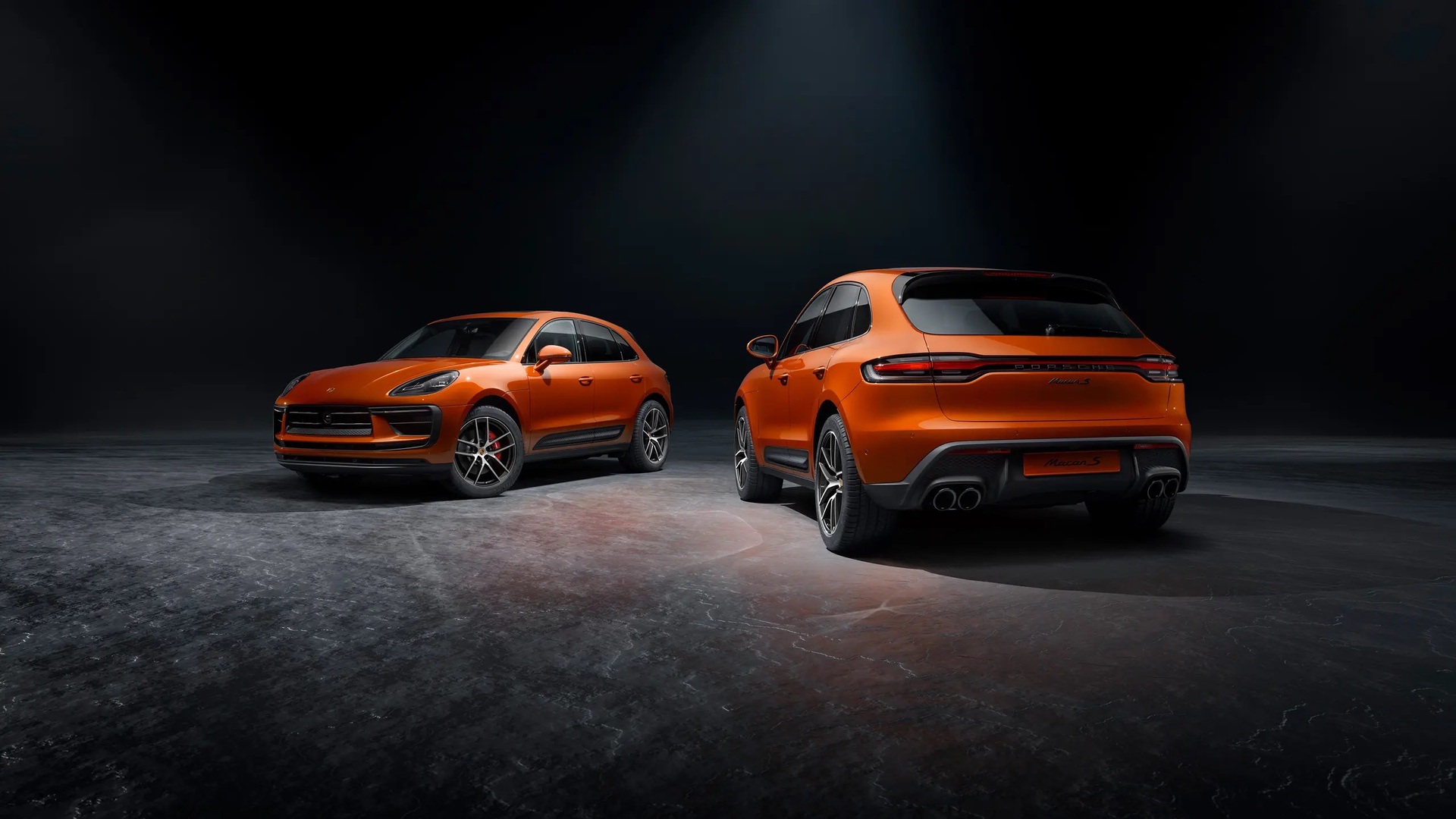 A third aspect of market appreciation is that Porsche is not shy at all about making tweaked and tuned versions of even their GT-spec cars, a great example being the Type 991 911 GT2 RS Manthey Racing, which is about as close to a pure race car that is road legal as possible.
This, in turn, makes these special editions, tweaked editions, and GT cars all the more desirable, and although they don't specifically limit their production, they are so far beyond the "common" Porsche consumer in terms of their MSRP that they are naturally low-production.
In a perfect example of what many people term as the "snowball effect," low production numbers combined with highly desirable special editions mean that almost any GT-model Porsche from the 964 onwards can actually make money for the owner if they decide to sell.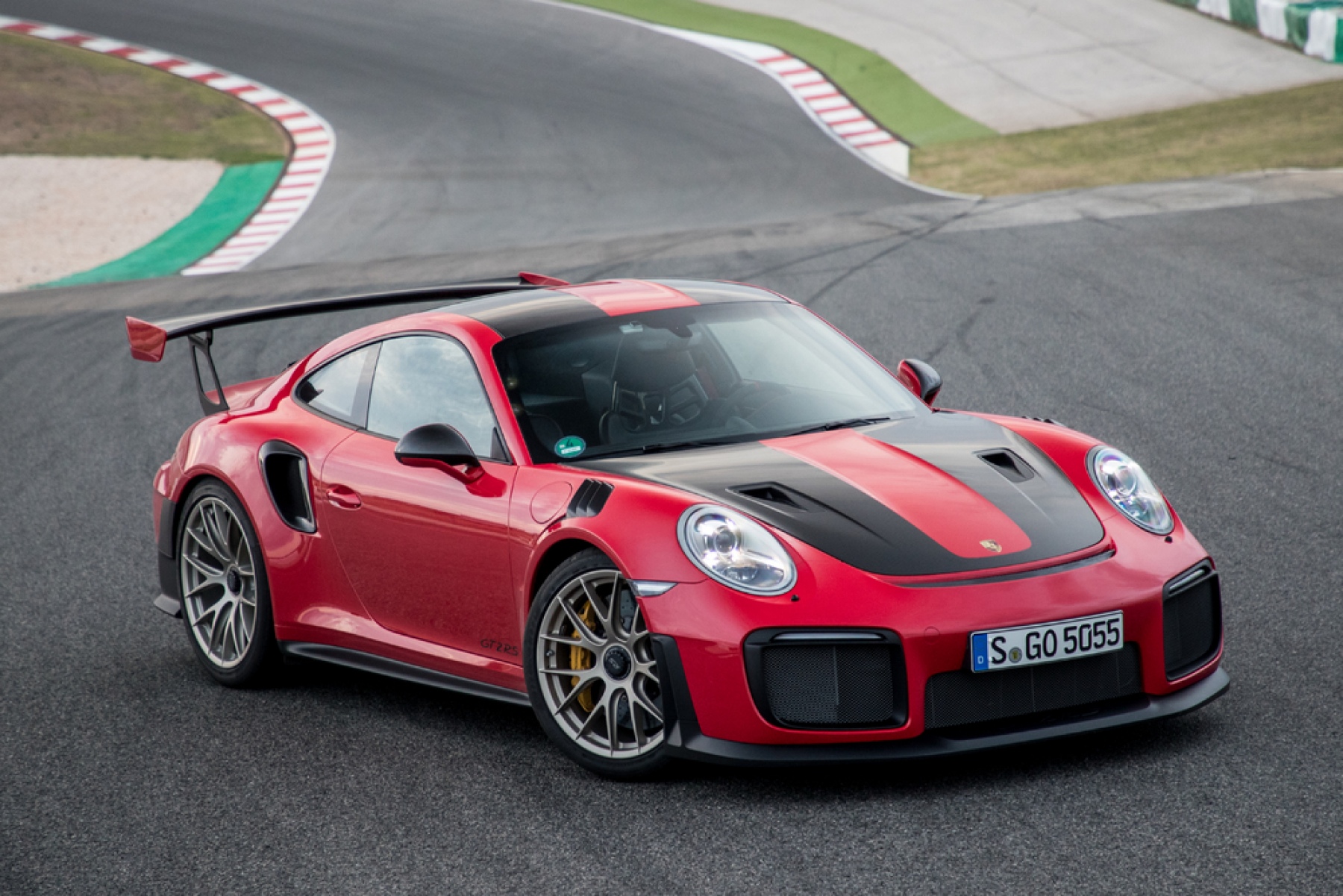 This is because these cars are either collection centerpieces, collectors cars, or due to their rarity, simply a car that many people want but would wait for the prices to drop to "reasonable." While that will work with a 911 Turbo, any of the special editions are selling at 1.25 to 1.5 times their MSRP, simply because they are that rare.
It's the same effect that happens with most hypercars and ultra-low-production supercars, such as the 918 Spyder. To buy one, you had to be invited by Porsche to put your deposit down, and it cost a grand total of about $800,000 USD to get the car (before personalization or options). Want to buy a 918 Spyder now? You're looking easily at $1.5 million for a ragged out, high mileage one, and well into the multiple millions for a pristine example.
Granted, the GT3 and GT2 models won't appreciate to the level that the 918 has, but keep in mind that the 918 is a specifically limited production model. GT3 and GT2's aren't, but as stated before, because their MSRP is somewhere between a quarter and half a million to buy new, it would not be surprising to see a low mileage, well maintained GT2 RS MR model go for well north of half a million.
In sum, into the big pot of factors behind Porsche's success, we've tossed a big handful of everyday usability, a sprinkle of racing heritage, a dollop of technology passed down from racing to the road car, and a gentle whisking of the company actually caring about the fact that you own a Porsche. Bake at 350 F for 45 minutes and you get a brand that everyone wants a slice of.
The icing on this proverbial cake is that if you do buy a Porsche new, it is also one of the best cars for retaining market value—meaning if you ever want to sell the car or SUV, you're sure to get a hefty percentage of the money you spent back.
Demand Outweighing Supply
To say that things are going well for Porsche, especially with their wild success in the newly competitive electric vehicle market, is a bit of an understatement. In the last two years alone, the Taycan has, as a model family, outsold the 911, and looks to be on track in 2022 to outsell it again.
The 718 family has seen new sub-models introduced in the past two years as well, generating even more interest. Then, earlier this year, the 911 Sport Classic, a limited edition celebration of everything Carrera, was announced, and sold out build slots in less than two days.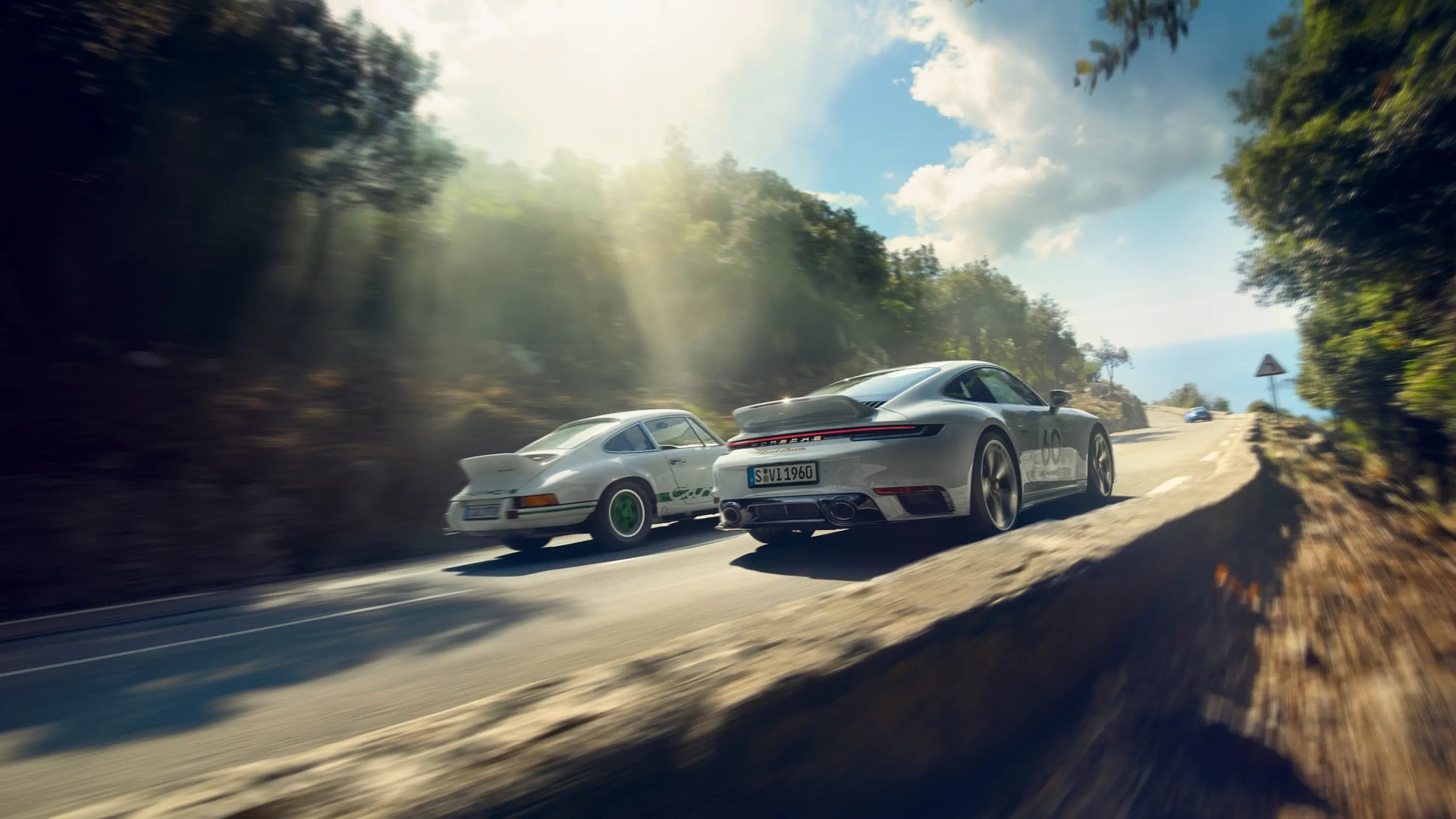 Despite the manufacturing might of the VW Group, Porsche is still seen as a "boutique" sports car company, and only has four factories globally. During the early months of 2022, the plant in Leipzig, Germany was temporarily shut down for two reasons.
One of those reasons was the situation between Russia and the Ukraine, with the other reason being that Leipzig is now equipped to produce Taycan parts to keep up with the demand for the electric vehicle. Built at the Porsche main plant in Zuffenhausen, Germany, the Taycan was so in demand that deliveries were getting delayed by a month, then two, then three, as the orders simply kept coming.
Even then, the demand is so much that Porsche has reactivated its production facilities in the former Karmann-owned Osnabrück, Lower Saxony factory. The last time this assembly line was used was in the mid-1990s, building some of the 993's body shells and chassis before they were shipped to Zuffenhausen for finishing. As of June 2022, however, 718 Cayman and Boxster models will be made there, opening up production space in the main plant for the Taycan and the 911 to ramp up to full speed production.
While it is a band-aid solution, VW is also swinging its mighty production hammer to knock some of the load off of its brand. When the assembly line is set up and the appropriate amount of staff trained properly, the 718 models will move again, sometime in 2023, to the VolksWagen multi-brand megafactory in Northwest Germany.
This marks the first time in Porsche's entire history that a full car will be assembled outside of a Porsche-owned factory—although as the VW Group is the parent company, it's still technically in a "Porsche" factory.
This is also vital for Porsche, as the Macan will be the first "gas-to-electric" model range conversion. The Taycan was an EV from the first day, designed to be electric only and never carry an engine. The Macan, as the popular sales monster that it is, is the perfect outlet to introduce electrified versions of a regular series model to move the market more into the EV space.
To be realistic, it will take a few years to fully switch over from gas to electric only, yet the opportunity is ripe to show that an electric vehicle, using an established and well loved car, can be just as good, if not better than its petrol-powered version.
Of course, this means that the Porsche Macan EV, expected to hit showrooms in 2024, has some mighty big shoes to fill. The Macan (petrol version) is not only popular because it has great power, enormous comfort, and carries that famous badge at the front middle of the hood. It's popular because when you settle it down into a cruise, it can absolutely devour the miles, easily making it a weekend getaway car, an inter-city transport, or even a great road-tripper.
The Macan EV will have to be within a good percentage of the range of the petrol powered version, and will need to carry the same high-voltage, rapid-charge friendly infrastructure to make charging stops more akin to stopping for lunch.
Thankfully, the Taycan has shown that this is eminently possible, as if it is plugged into a fully enabled DCFC CCS1 charge station, it can rocket from 10% to 80% at or less than 40 minutes. It also helps that the Porsche design language since the turn of the century has been all about maximizing aerodynamic efficiency with sporting potential, so the Macan is already in a place where only a few design changes will need to be made to plug up a few holes and make the car as smooth as possible.
As with the Taycan as well, it is expected that the Macan EV will have multiple motor setups—single, dual, or (because of its size and potential) maybe even a triple or quad motor version as "Turbo S" styled models.
Will Things Slow Down? Here's What We Think
To put into a single word: No.
To explain that answer, all one needs to do is look at the current automotive technologies that Porsche is helping spearhead along with its VW Group brothers. By 2030, Porsche is expecting a full 80% of the cars they make to be electric, with about half of the remaining cars to have engines that will be able to use either petrol or 100% sustainable fuels such as bio-ethanol. To pursue these technologies, Porsche is returning to the motorsport that it has dominated for much of its history: the prototype class of endurance racing.
Starting in 2023 or 2024, Porsche will be entering the FIA World Endurance Championship Hypercar class, which are the newest types of prototypes. These cars are designed to be performance hybrids, and are already running a mixture of 90% petrol and 10% sustainable bio-ethanol as their primary fuels. Stuttgart is also heavily involved with the Formula E series of fully electric race cars, providing expertise for the new Generation 3 cars alongside brother (and series rival) Audi.
Perhaps the biggest push that Porsche is making towards sustainable fuel research and development in the "rolling laboratory" setting of motorsports is that in 2026, Stuttgart will once again be an engine supplier for Formula One. It is joining that year specifically for two reasons: firstly, that is when the regulations are changing to move the series to 100% sustainable fuels. Secondly, it's also the year regulations start targeting net-zero carbon emissions by 2030. Teams will power their computers, paddock facilities, and the like with renewable energy such as solar on site, with wind and hydro provided on the local energy grid.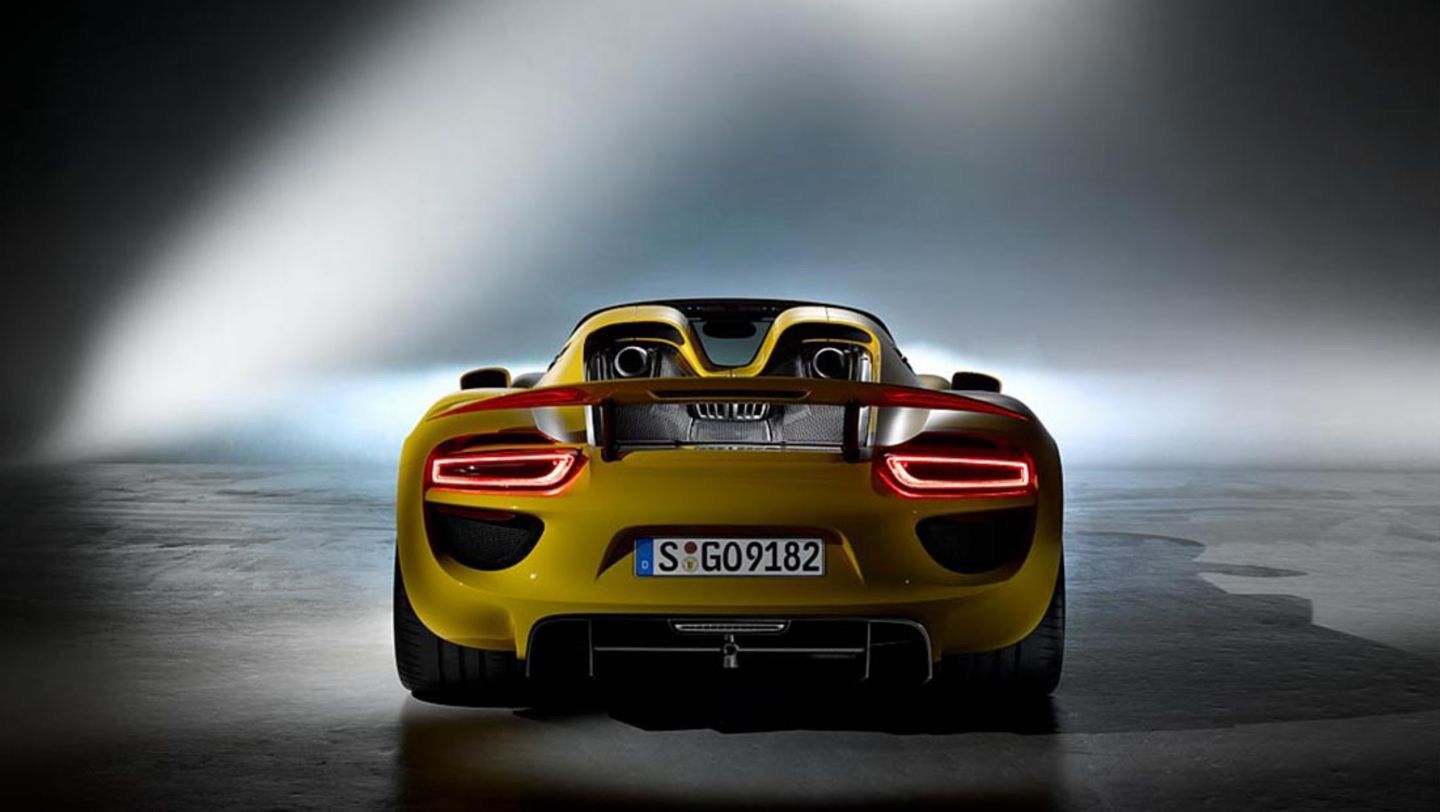 To put it plainly, you do not invest multiple hundreds of millions of dollars into joining the top motorsports of the world without expecting some return on investment. That return will come in the technologies expected to make Porsche's already popular electric vehicle, the Taycan, even more powerful and longer-range than the current models.
With the 718 models also expected to go fully electric around 2025 or 2026, that investment is already likely producing results, even though it will be a year or two before we see a Porsche prototype racing at Le Mans again.
Porsche is riding great market value, appreciation, and demand, and there are no warning signs at all out there that things are looking at slowing down. In fact, we wouldn't be surprised if by the time 2026 rolls around, another factory might need to be built to keep the supply up to speed with the expected demand!