The Carrera GT, initially priced at $448,300 USD, has consistently appreciated in value since its debut. Similar to other contemporary classics and most Porsches in general, the prices for pre-owned rarities are steadily increasing, driven by a growing interest in cars that prioritize driving experience and purity—a quality the Carrera GT excels in.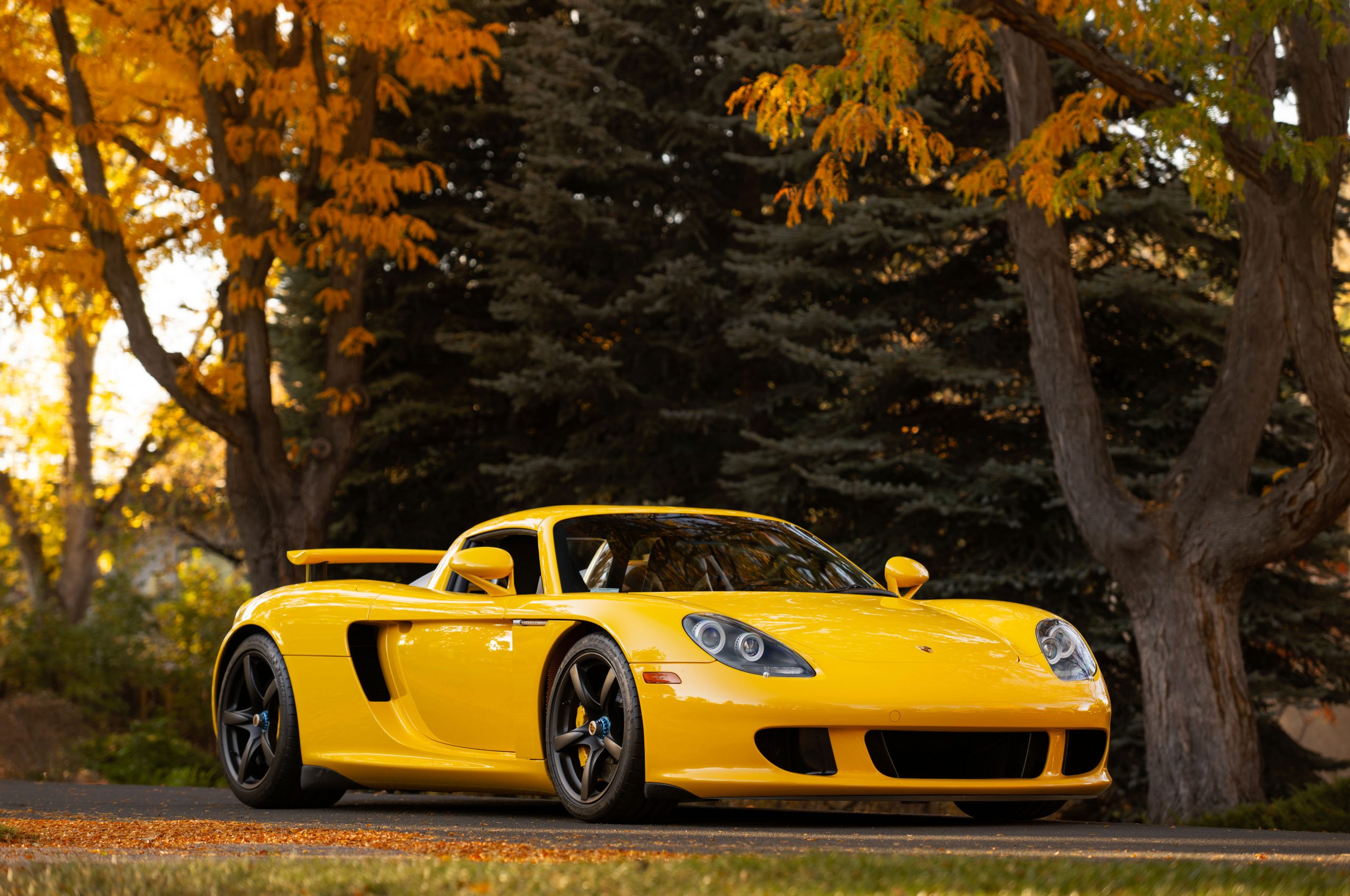 This is attributed to its a naturally aspirated 5.7-liter V10 engine, producing 605 HP at 8,000 rpm and 435 lb-ft of torque at 5,750 rpm. Notably, it is acclaimed for the remarkable sound emitted from its cannon-like exhausts at the rear.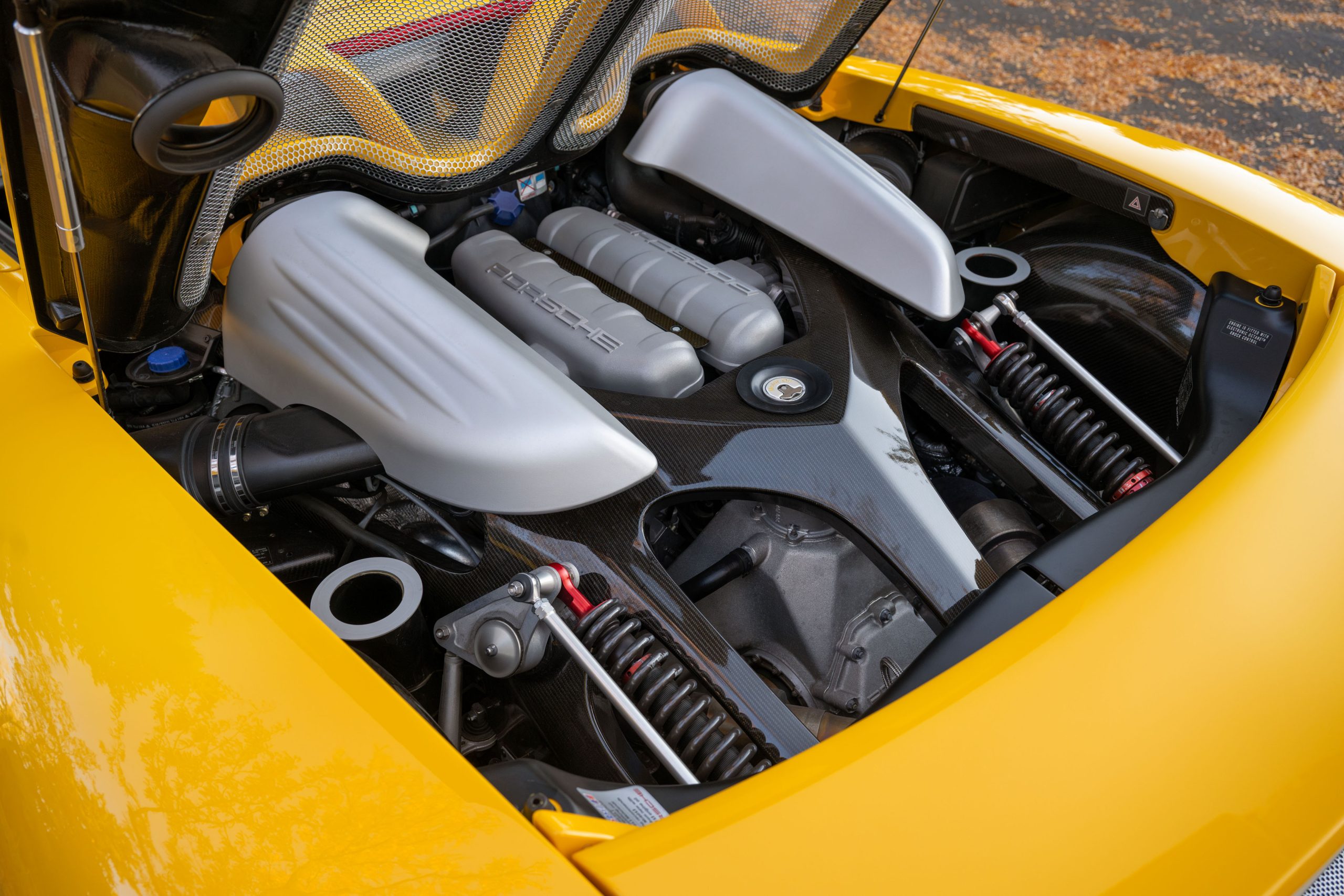 The 2005 Porsche Carrera GT featured here, set for auction by RM Sotheby's this week, stands out as one of the most stunning examples in the market, despite accumulating 8,758 miles since new During its time, it showcased the German brand's ability to produce a hypercar, challenging contenders like the Ferrari Enzo and the Mercedes-McLaren SLR. Its relatively light build, attributed to carbon fiber body panels throughout, often rivaled and outperformed its competitors.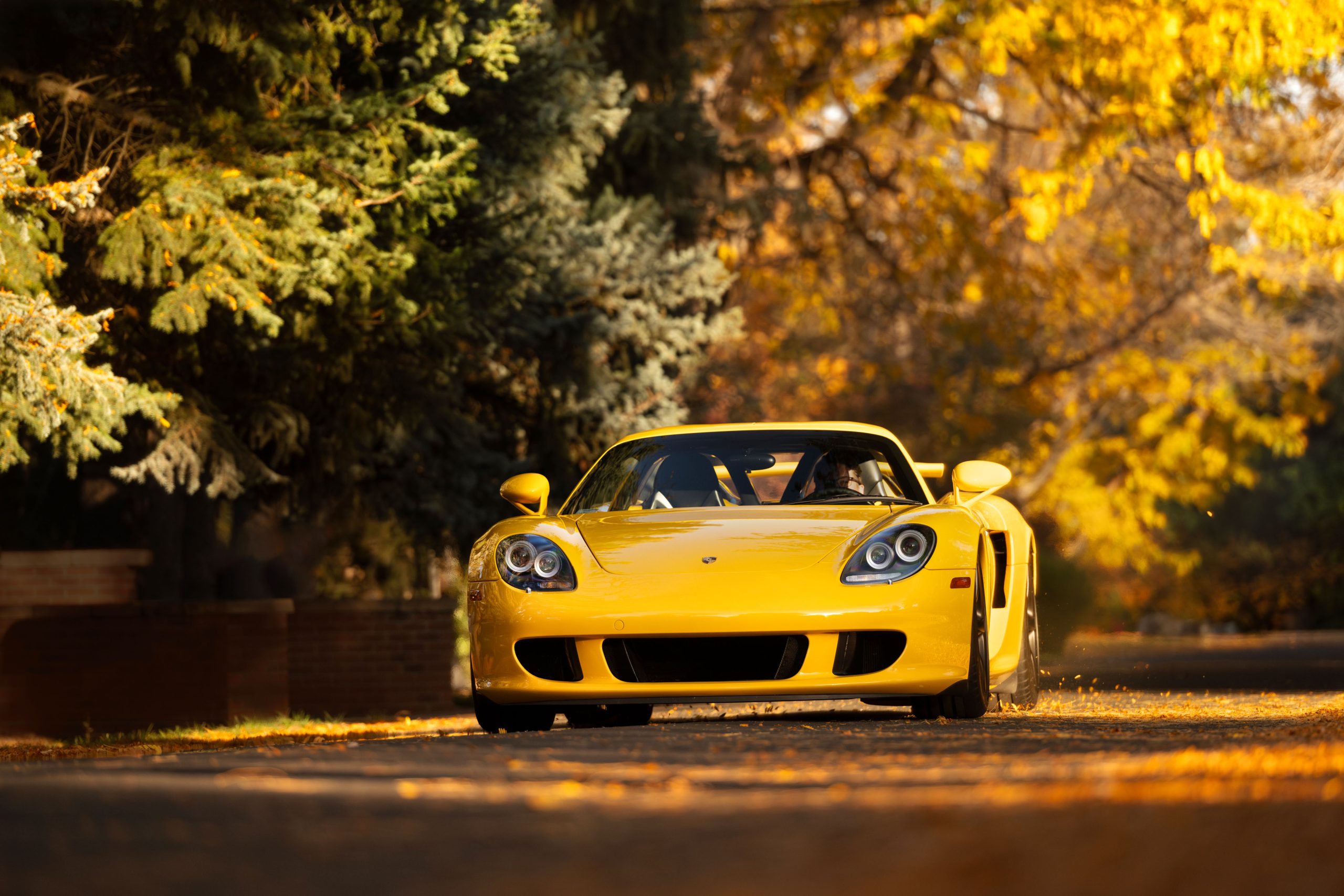 As a U.S.-specification model, this specific Carrera GT boasts an attractive Fayence Yellow exterior and a Dark Grey leather interior. Manufactured in November 2004 and delivered to North America in October 2005, the accompanying Carfax report reveals its early registration history in Florida. Having changed hands in 2012 in New York with around 6,000 miles recorded, the odometer now reads 8,758 miles as of cataloguing time. Blue Chip in Denver, Colorado, is presenting it for sale, and the offering includes an invoice confirming a clutch replacement and major service in October 2019.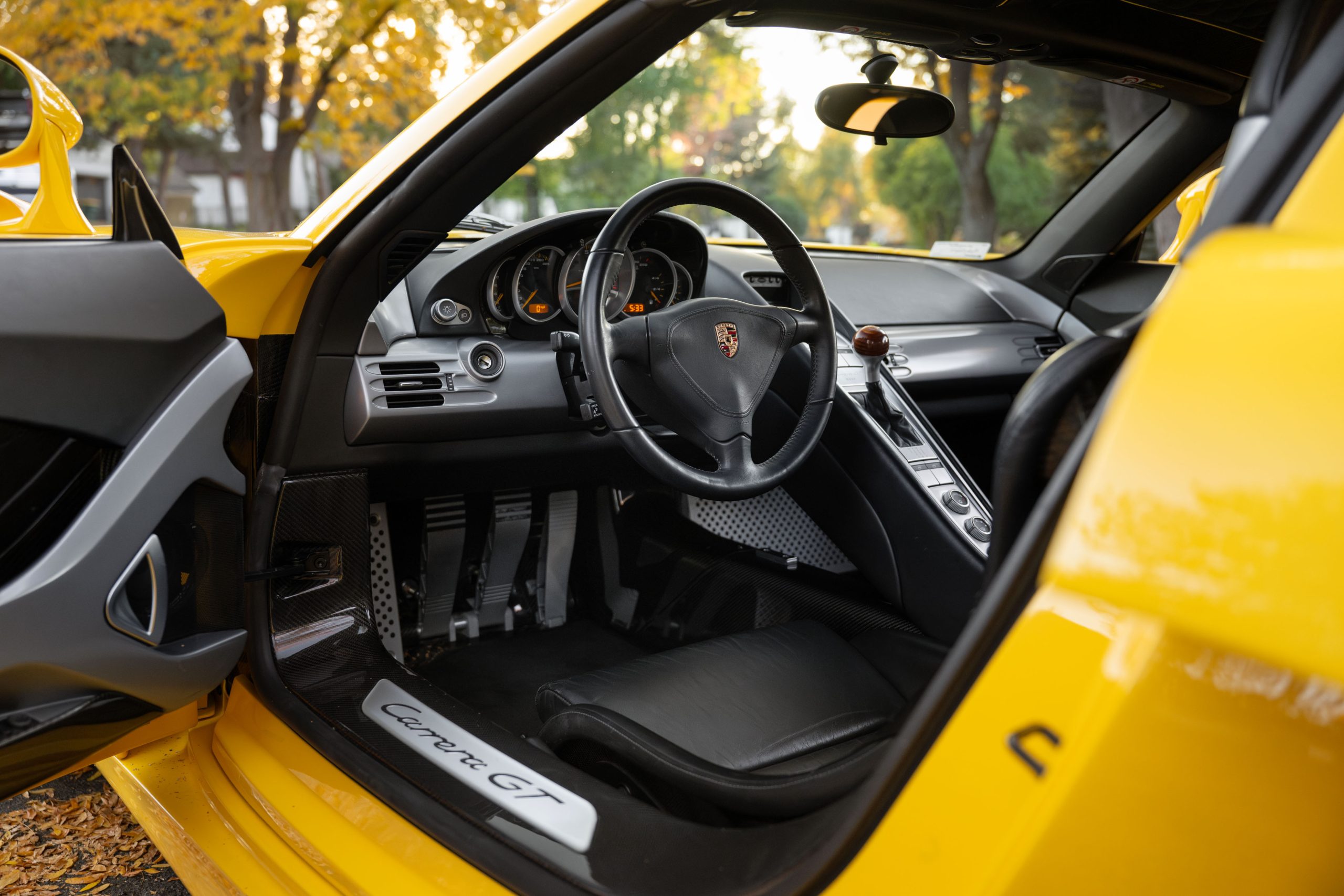 A staple in any serious Porsche collection, the Carrera GT offers an unparalleled, unfiltered driving experience. Its responsive and high-revving V10 engine and manual transmission deliver a truly absorbing analogue driving experience that is hard to beat once mastered. RM Sotheby's estimates that this stunning Porsche Carrera GT will sell somewhere between $1,500,000 – $1,750,000 USD on November 17 as part of their Las Vegas auction.
Source: RM Sotheby's