You Can Bet This One Will be Fast
The Porsche Taycan will be the first electric car that the Texas-based tuner company Hennessey Performance will modify and sell. CEO John Hennessey confirmed this by saying, "We felt that the new Porsche Taycan was the right platform from which to modify our first EV." It will be interesting to see how bonkers this Hennessey creation is. The company is known for making fast cars go faster, and we'd expect the mission will not be any different for an electric car.
Hennessey didn't go into specifics but he said that the changes would be simple ones. According to Carscoops, he hinted that updates will include new tires and wheels as well as some exterior updates. Carscoops suspects there will be some interior updates as well. While all that sounds good, what we really want to know about are the performance boosts.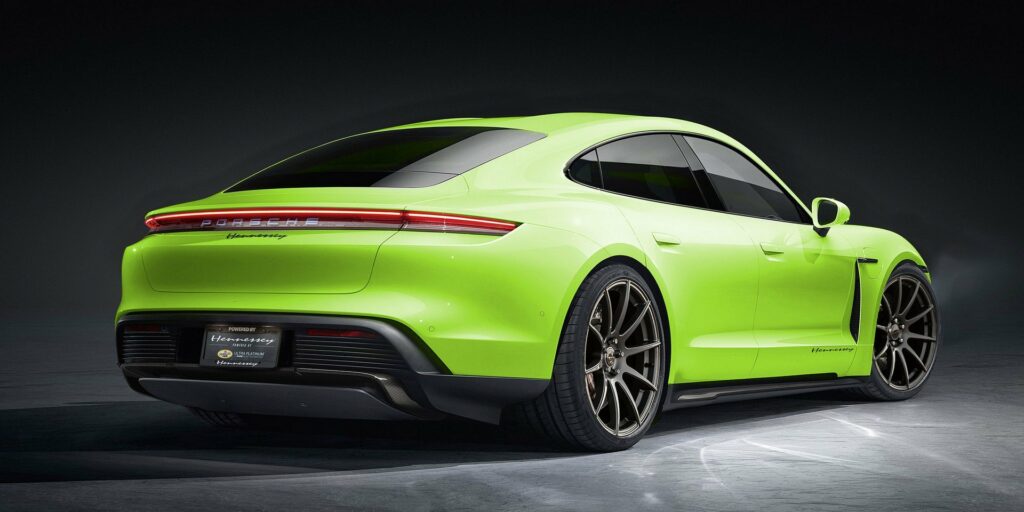 It's unclear what kinds of power increases the company will be able to produce, and there's no indication from Porsche or Hennessey as to what a tune Taycan will really be capable of. All that was said on the topic by John Hennessey was, "we will see what might be possible in terms of adding more power." We would expect the tuner company to figure out something.